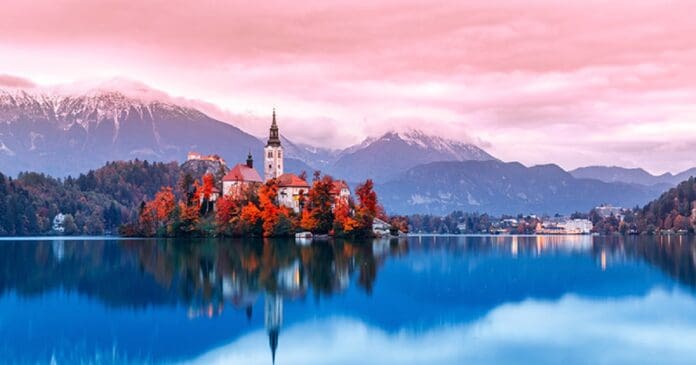 When you're planning your next European holiday, Slovenia should be on your list. This tiny country, located between Italy, Croatia, Austria, and Hungary, is becoming more and more popular as people discover its natural beauty. From the towering Julian Alps to the shores of the Adriatic Sea and its picturesque forest hikes, Slovenia has it all. The country has a rich history and culture that's just waiting to be discovered. You'll love exploring the peaceful and elegant capital, Ljubljana, and fall in love with the breath-taking scenery at Lake Bled. Whether you're looking for a solo adventure, family trip or romantic break, these are the most fun things to do in Slovenia.
1. Ljubljana
The picturesque capital of Slovenia, Ljubljana, is one of Europe's greenest cities. Built on the banks of the winding Ljubljanica River, the city features plenty of parks and public squares. Many of the best-known monuments, bridges – including the iconic Triple Bridge – and buildings have a classical feel that is perfect for photos. Rising above the city on a tree-covered hill is Ljubljana Castle, which dates back to the 16th Century. From here, you'll have an incredible view. One of the other biggest attractions of Ljubljana is its nightlife; in summer, the terraces next to the river come to life with bars and cafés.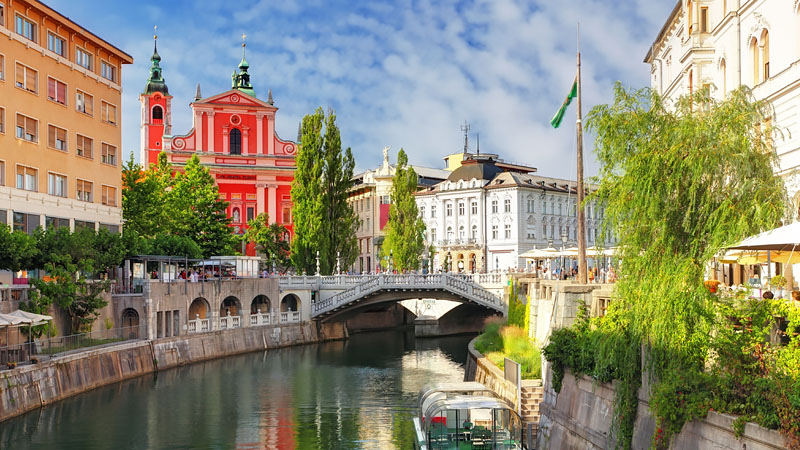 2. Skocjan Caves
The World Heritage-listed Skocjan Caves are breathtaking. You'll think you stepped into a fairy-tale. The vast underground system of tunnels, channels, lakes and waterfalls is the largest in Europe. It formed over millions of years by the flow of the Reka River and has been a tourist destination for centuries. Archaeologists have even found a prehistoric settlement deep inside. You can take guided tours of the Skocjan caverns throughout the year. During these tours, you will explore the Silent Cave, Murmuring Cave, Natural Bridge, Great Hall, as well as massive rock formations, old riverbeds and bat colonies.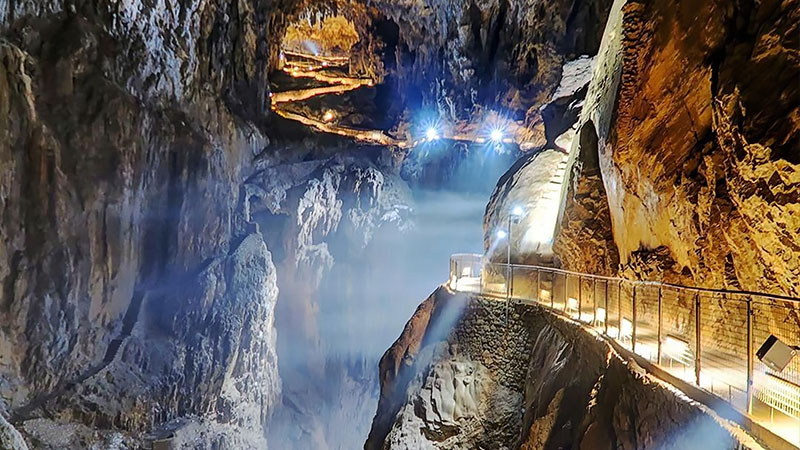 3. Predjama Castle
Predjama Castle seems like it was taken straight from the pages of a fantasy book. This 800-year-old fort is considered one of the most fascinating in the world because of its unique design. It's built into the side of a cliff, with corridors and tunnels extending back into the rock. The mysterious and romantic atmosphere at the castle has made it a popular destination for weddings – and ghost hunters! History lovers will be fascinated by its past, including the famous legend of the 15th Century knight, Erazem. Sometimes called the 'Slovenian Robin Hood', he used Predjama as his base. There is a medieval-themed tournament named after him that's still held at the castle today.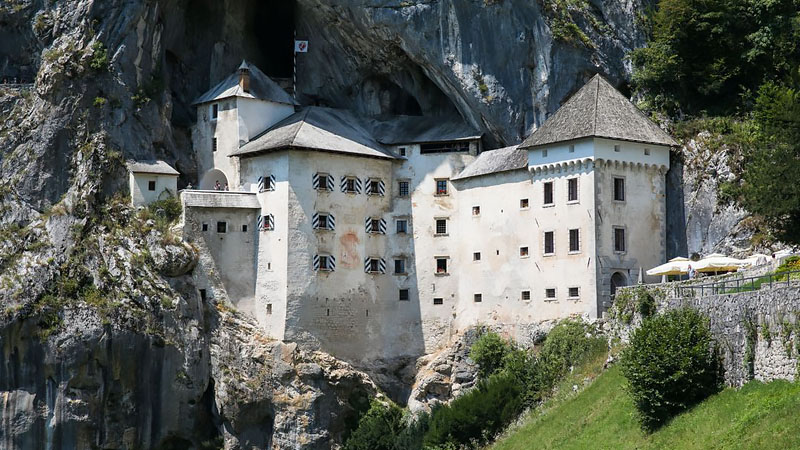 4. Lake Bled
One of the country's most popular tourist spots, Lake Bled lives up to its reputation. The scenery is second to none, with majestic mountains and lush forests meeting the crystal blue waters of the lake itself. With such a romantic backdrop, many couples choose Lake Bled for a honeymoon destination. It is also home to Slovenia's only island which you can visit via one of the traditional pletna rowboats. Once there, you can explore the historic Assumption of Mary Church and ring its 500-year-old bell – which legend has it, will make your wishes come true. Bled Castle is also a must-visit. Not just a beautiful historical spot, this medieval fortress also houses a museum, a cellar with wine-bottling classes, archery activities, and a restaurant. For those looking to relax, Lake Bled is warm enough for swimming and sunbathing during summer.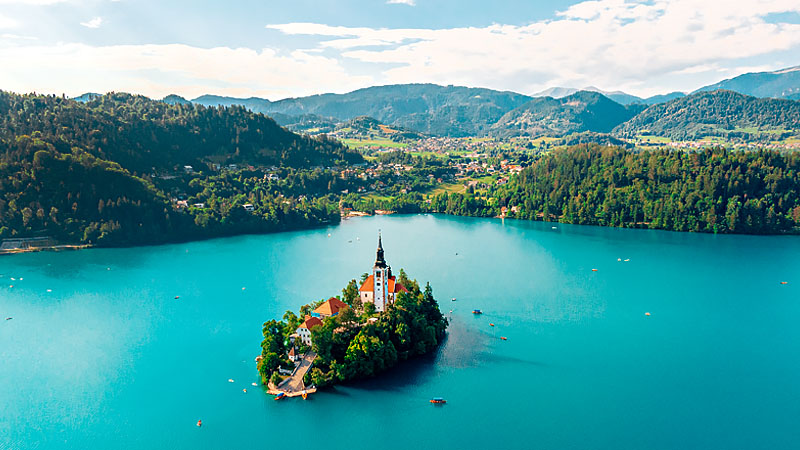 5. Postojna Cave
Slovenia is known for its caves, and you can explore the Postojna system uniquely – by underground train. The train has been running since the 1870s, and its track goes more than 3km into the caverns. On your ride, you will pass Postojna's most famous rock formation called 'Brilliant' – a giant, bright white stalagmite. These million-year-old landforms litter the caves. Parts of the Postojna system are so large that one cave – known as the Concert Hall – can fit 10,000 people. Meanwhile, Postojna's underground rivers and pools are home to unusual animals called olms – also known as 'human fish' – which are similar to salamanders. Because of their appearance, they were once thought to be baby dragons. The olms have given the Postojna Caves an even more magical feeling.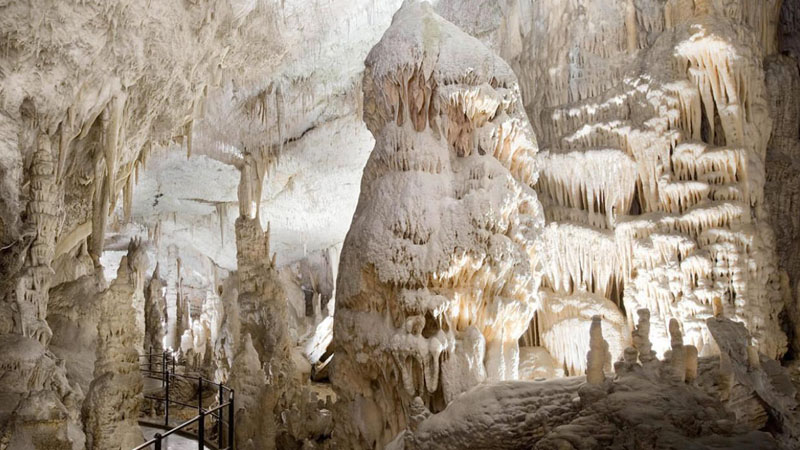 6. Vintgar Gorge
Just off Lake Bled, and a short drive from the village of Bled is Vintgar Gorge. During your visit, you'll criss-cross the emerald waters of the Radovna River on cute wooden bridges and pathways. The scenic views are second to none – think waterfalls, crystal clear pools, and moss-covered cliffs. You won't want to put your camera down as you explore the charming forest path. At the end of the Gorge is the stunning Sum Waterfall, as well as a café, where you can stop for a relaxing break. Because it's a relatively easy walk and not too steep or slippery, Vintgar Gorge is a great place to visit for families.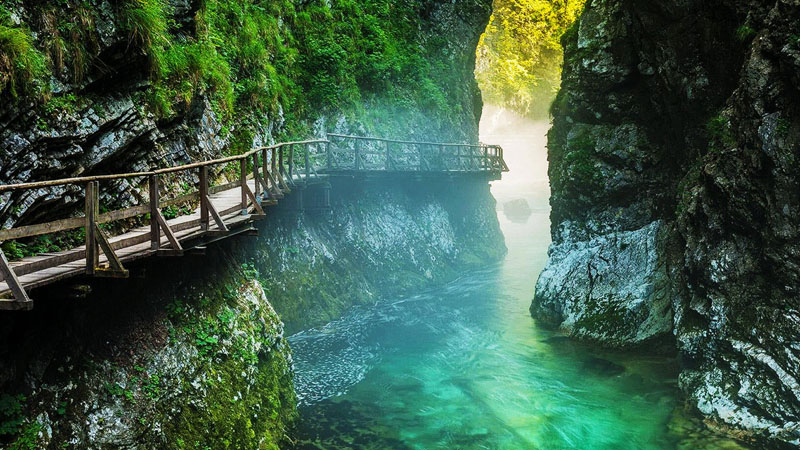 7. Piran
One of Slovenia's most picturesque towns is Piran, which lies on a peninsula on the Adriatic coast. It's closest to Croatia and Venice and shares the Mediterranean charms of those places. You won't be able to help falling in love with its historic architecture, winding alleys, and sunset views over the sea. A photo at the marble-paved Tartini Square is a must – the eye-catching bronze statue in the centre is of Piran-born violinist Giuseppe Tartini. Nearby are the beautiful churches like the Cathedral of St George, as well as the 15th-century palace known as the Venetian House. Ideal for a romantic getaway for two, Piran is home to fantastic seafood restaurants, and you can even go truffle hunting in the surrounding countryside.