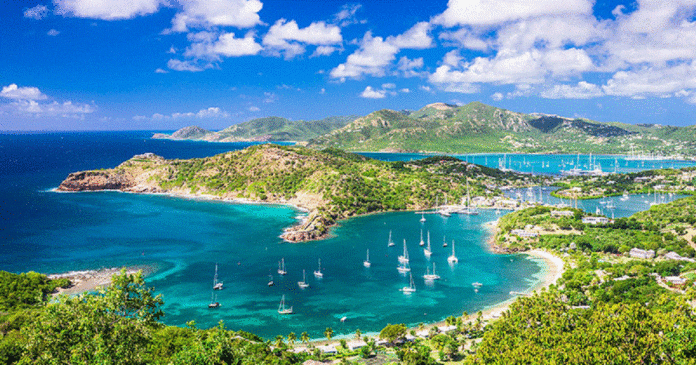 Seeing photos of beautiful blue waters and white sand is enough to make anyone dream of taking a vacation. For many people, the Caribbean Islands are a dream destination because of the untouched wilderness and sandy shores, and its all about deciding which location is best. Not only are all these destinations Instagrammable, but they also offer the opportunity to unwind and escape. There's also no shortage of things to do, places to explore, and even shopping opportunities. Grand Cayman is known for its duty-free shopping experiences, and Antigua has hundreds of soft sandy beaches. If you're planning your next vacation, or need a romantic trip away, these are some of the best Caribbean Islands to visit.
1. Turks and Caicos
The islands of Turks and Caicos are a British Overseas Territory, located southeast of The Bahamas. The location has become a favorite for travelers who want to experience some of the world's most beautiful beaches without the crowds. There are plenty of things to do, with top attractions including scuba diving and snorkeling. Those who aren't fans of water activities can enjoy a round of golf, or explore one of the local art galleries. The Turks and Caicos Islands also hold events, including a Christmas Carnival and an International Film Festival.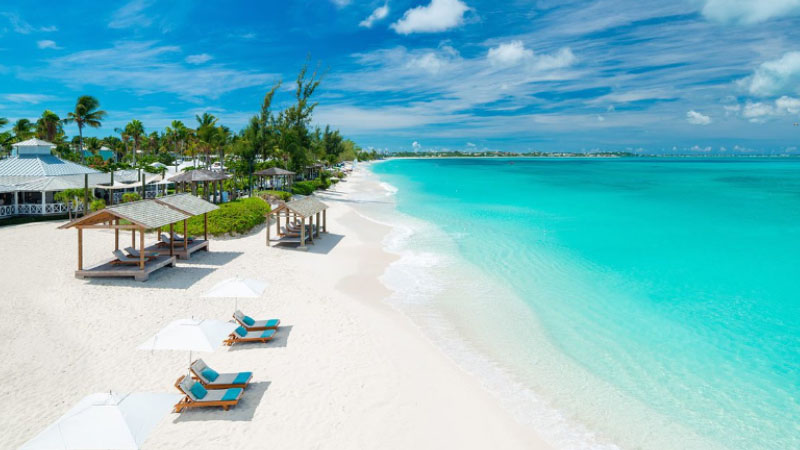 2. Cayman Islands
The Cayman Islands comprises of three islands, Grand Cayman, Little Cayman, and Cayman Brac. Each island offers something different, depending on your preference; Little Cayman is a chance to experience untouched wilderness and relax on secluded beaches, and Cayman Brac is rugged yet charming. It is Grand Cayman, which ultimately has the most things to do, whether that's enjoying the vibrant nightlife, or eating fresh fish at one of the restaurants. Relax on the award-winning Seven Mile Beach and soak up the atmosphere, or head to the shops. Fashion lovers will be pleased to know that shopping here is duty-free, and provides an opportunity to buy prestigious brands, including Versace and Rolex. Expeditions can be taken, with highlights including trips to Bodden Town, Rum Point, The Turtle Centre, and The National Museum of the Cayman Islands.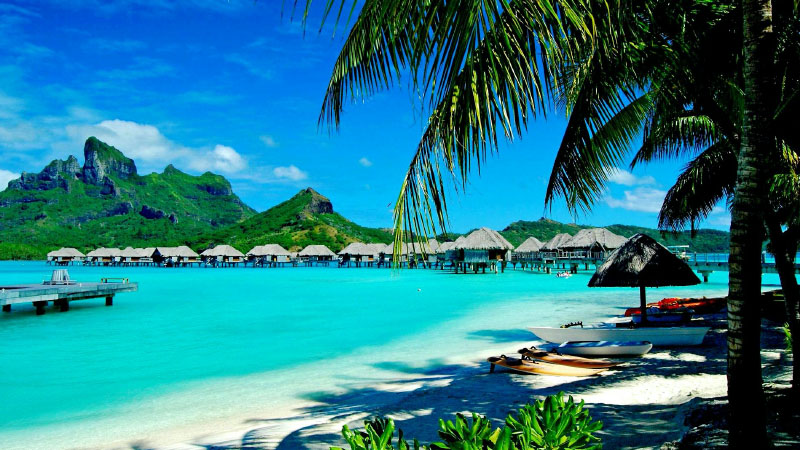 3. The Bahamas
Go snorkeling, diving, or enjoy the turquoise waters and soft sand of The Bahamas. The area comprises of 700 small islands, which are spread out over 100,000 square miles, with some of the more well-known islands including Ragged Island, The Exumas, Rum Cay, and Long Island. Visitors travel here for many reasons; an activity-filled family vacation, a honeymoon to remember, or an opportunity to be pampered. Wherever guests choose to visit, they won't be disappointed! There are several eco-tours that visitors can go on to learn more about the biodiversity of the island. From exotic plant life to fantastic bird sites where travelers can marvel at the bright colors of these stunning creatures. There is no shortage of beaches either, including family-friendly areas, and those that are more secluded.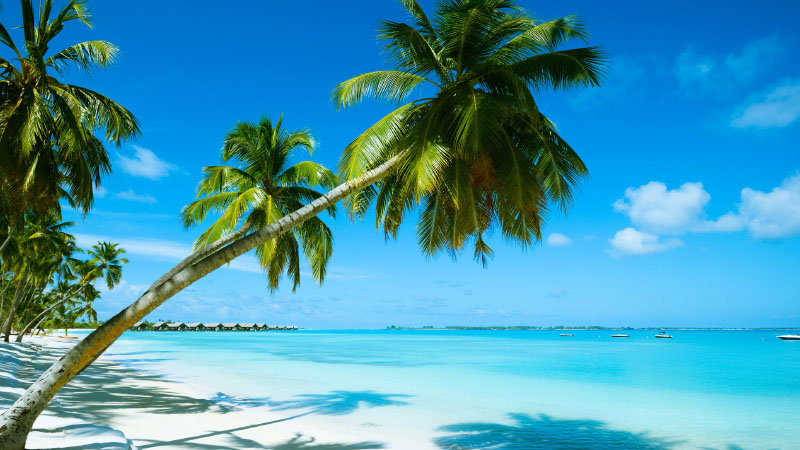 4. Saint Lucia
Saint Lucia is a small island of volcanic origin, located in the Caribbean Sea. The land is rich in minerals and soil and has rainforests, mud pools, and sulfur springs. Visitors can hike through the area, or focus their efforts on the water adventures such as scuba diving and taking a kayak down the Roseau River. The island gives travelers the chance to experience many things, and there is also much to learn. Saint Lucia is a place with a diverse history and a mix of cultures, and these influences can be found throughout the island. There are ancient archaeological sites to explore and iconic landmarks like the town of Soufrière. We also need to mention the animal life, and the area is home to beautiful birds, some of which are rare and endangered, like the Saint Lucian parrot.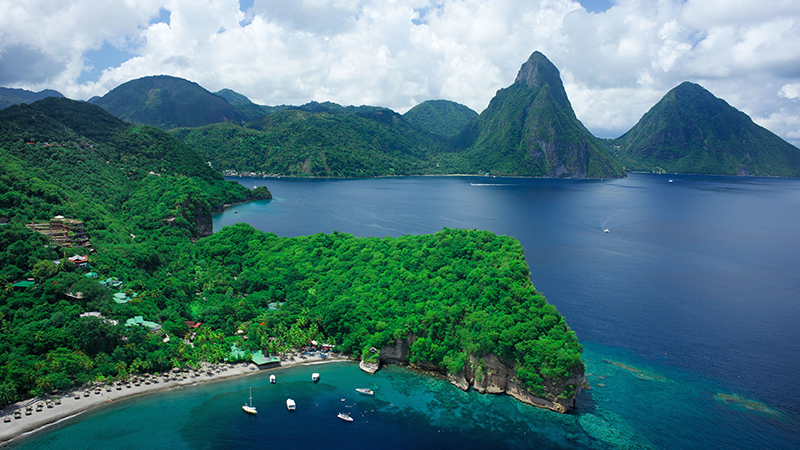 5. St. Vincent and The Grenadines
St. Vincent and The Grenadines is not as crowded as some of the other Caribbean Islands, but it is just as worthy of a visit. Most of St. Vincent is a rugged, mountainous landscape, and it is home to an active volcano called La Soufrière — although there hasn't been a violent eruption for decades. The island is also home to dense forests, which is teeming with wildlife, and beaches with black sand. In comparison, The Grenadines have beautiful white sand and coral reefs that attract most of the country's tourists. Avoid visiting the island in the period between June and November because this is when the destination is more likely to experience tropical storms and hurricanes.
6. Antigua
Antigua is home to a coral reef that attracts keen snorkelers and scuba divers who want to marvel at its beauty. Adventurous travelers can windsurf at Buccaneer Cove Beach, and those who want to see tropical fish can snorkel in the waters at Carlisle Bay Beach. There are hundreds of soft sandy beaches on the island, which are all open to the public. Those who want a romantic vacation or a chance to relax will be content with the island's natural beauty, but there are also plenty of things to do. Take an off-road tour with 268 Buggies, kayak through mangroves, or enjoy an early morning hike.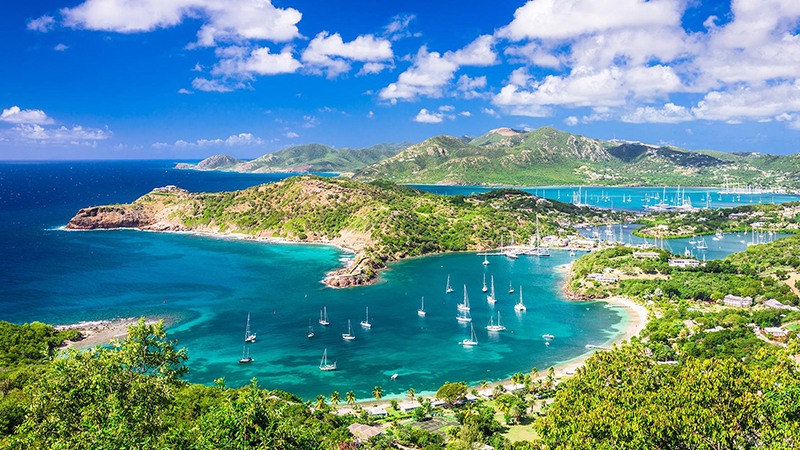 7. Jamaica
Jamaica is a country that is known for a few things; Bob Marley, the Reggae music genre jerk sauce, and beautiful beaches. Of course, there is so much more to this country than those things mentioned above, and Jamaica is a destination of diverse culture, friendly people, and energy. The dance, music, and art scene in Jamaica form part of the rich tapestry of the country. Those who love a good time will enjoy the vibrant nightlife. Visitors can also slow down and experience nature, soak up the sun, or enjoy a culinary tour. One of the unique places to visit would be the Luminous Lagoon, a cove that contains bioluminescent water, which makes you glow in the dark.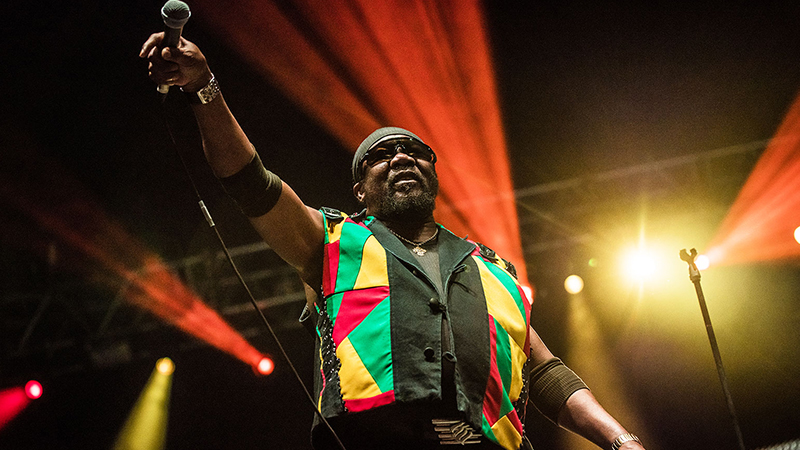 8. The Dominican Republic
The Dominican Republic is the second-largest Caribbean country, and a destination worth visiting. It's also one of the more accessible destinations, located just two hours from Miami. Tourists will find a selection of top resorts where they can live in luxury, and taste some of the most exceptional food that money can buy. Excellent accommodation and gastronomy adventures aside, this is also a place known for its tropical landscape and warm climate, making a beach trip a must! The country rich in history and culture, with many locations for tourists to explore. Highlights include the iconic quarter, Santo Domingo's Zona Colonial, the remote beach of Bahía de Las Águilas, and the 27 Waterfalls of Damajagua.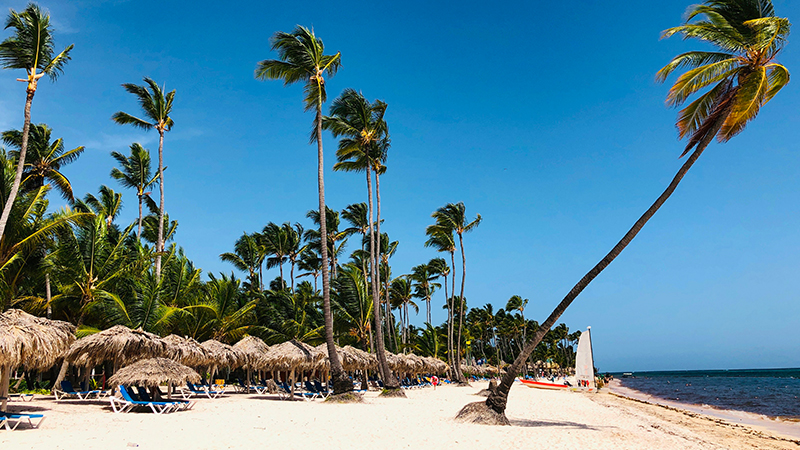 9. The British Virgin Islands
The British Virgin Islands regularly finds itself on lists of the best places to visit in the Caribbean, although a trip here does not come cheap. Luxury resorts and villas attract travelers who are craving seclusion and privacy and don't mind paying for it. The area is also popular among boating enthusiasts, who enjoy sailing around the island's clear waters, and stopping at dive sites. There are several pristine beaches to enjoy, as well as natural sights to explore, such as Devil's Bay National Park and The Bubbly Pool. Those with a sense of adventure can also island hop by taking a catamaran or yacht tour.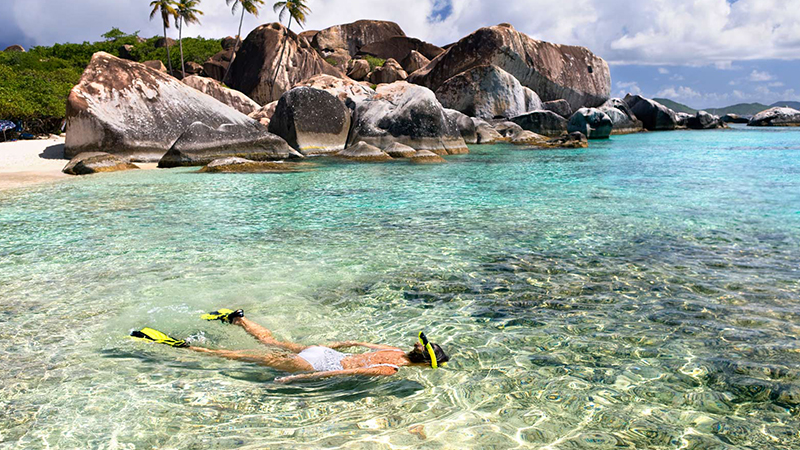 10. US Virgin Islands
If you want romance, a girl's getaway, or even a family trip, the US Virgin Islands are for you. You can spend time on St. Thomas, St. John or St. Croix, all of which have their appeal. St. John is the smallest island, celebrated for its charming landscape and natural beauty. St. Thomas is considered a cosmopolitan island with no shortage of things to do. Visitors can play golf, enjoy the nightlife, or go on the Skyride, which is 700 feet above the city. St. Croix is the largest of the islands and the perfect spot for a honeymoon. Top dining options and pristine beaches are standard, but it's also a destination known for its art and culture. The islands are also a shoppers paradise, allowing a $1,600 duty-free allowance — they use the U.S. dollar as currency.