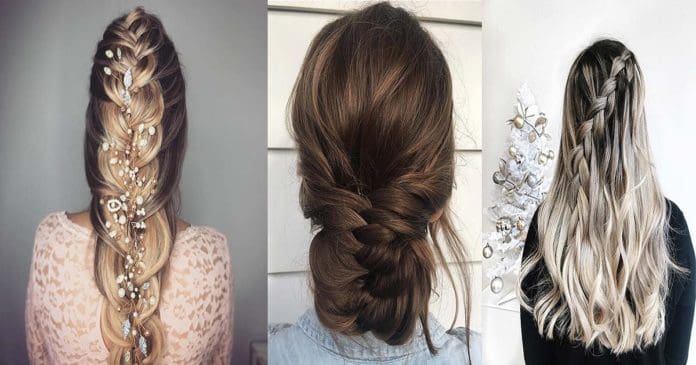 New Year's Eve is one of the most special nights of the year. It is an occasion that usually comes with parties and nights on the town. So, you have your outfit, choose your makeup and nails but what about your hair? There are many beautiful hairstyles out there for the party season and we have found some of the best ones for you. Today we want to share 20 gorgeous NYE updo ideas that will give you a show-stopping NYE look.
1. BRAIDED CROWN
First up we have this pretty braided crown. Braided crowns like this one go all the way around the head. You can create this with thin braids or large ones. This hairstyle has larger braids and small twists too. It looks relaxed but glam and will suit anyone.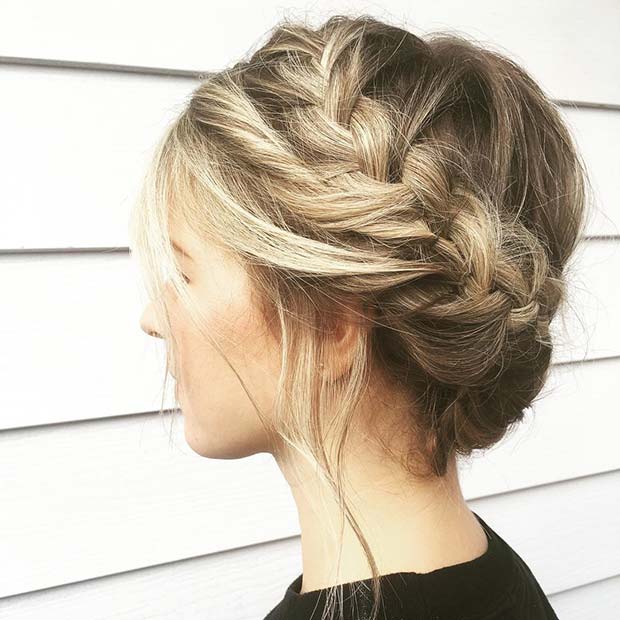 Source: @hair_by_suelon
2. BEAUTIFUL LOOSE UPDO
If you are looking for something very glamorous then this next NYE updo is for you. The hair is styled in a low loose bun with the volume on the top. We love this hairdo because it is stunning but as it is relaxed it can be worn to somewhere fancy or in a club in town.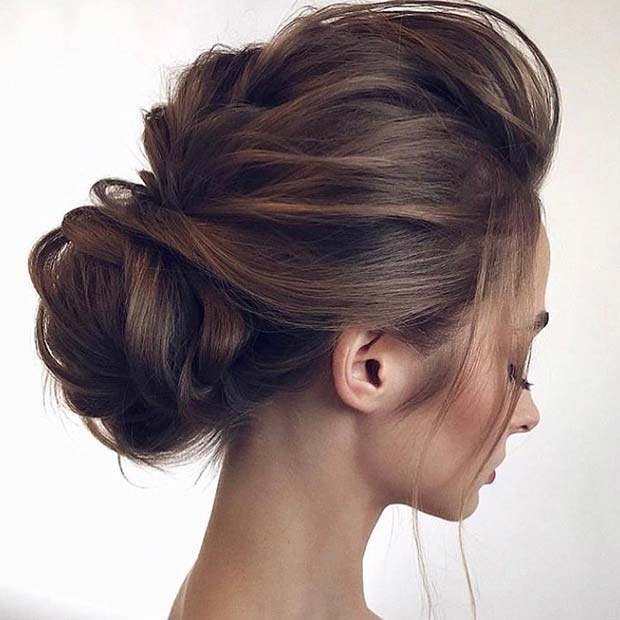 Source: @amberrosehair
3. GLAM BRAID
Next, we have the braid that looks fit for a princess. The long braid has been decorated with pearls and gems. You could recreate something like this with smaller gems, maybe you could even add some different colored gems too. This is a stunning hairdo that will wow at any NYE event.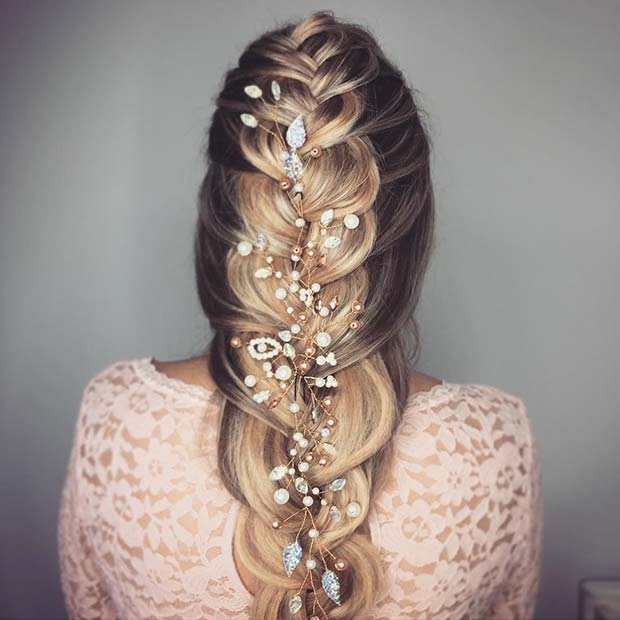 Source: @zosiafurmann
4. BRAIDED LOW BUN
Here is a unique way to wear a fishtail braid. This updo features a fishtail that looks like it has been tucked up at the back to create a bun shape. The hairstyle is beautiful, you could recreate something similar or choose tighter braids. Tighter braids will create a sleeker look.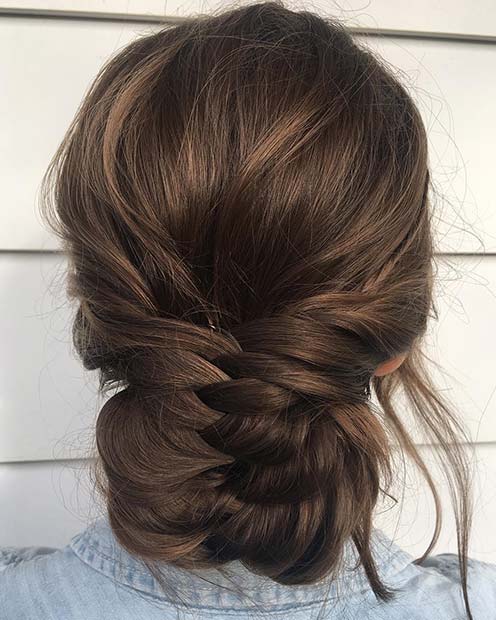 Source: @shelbyweatherholtzhair
5. CUTE BOW STYLE
Our next pick is super cute! This hair is half-up, half-down with a bow style. Bow styles look so pretty and elegant. Once you learn the bow technique you can turn these into buns and more. There are plenty of tutorials available online to help you get the bow look.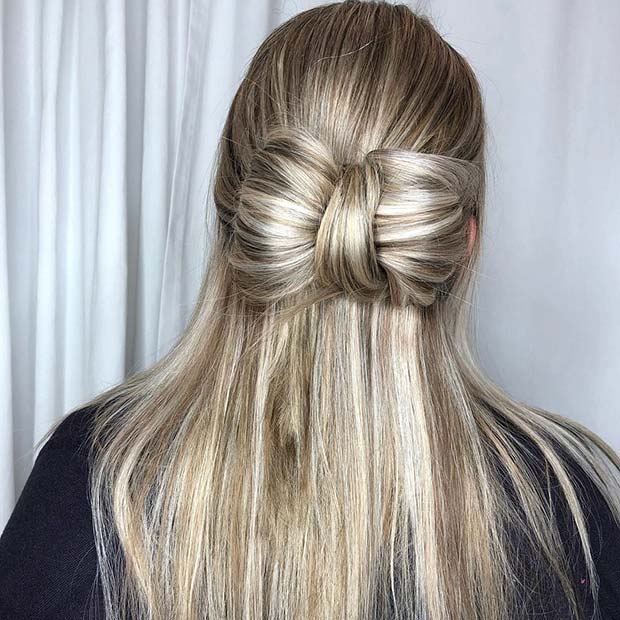 Source: @hairby_carolina