11. LOOSE CURLED UPDO
If you are having a special celebration for NYE, then this loose curled updo is for you. The hair at the top has volume and then the hair goes into a relaxed bun with loose curls. This is a stunning hairstyle that will help you bring in the new year like a princess.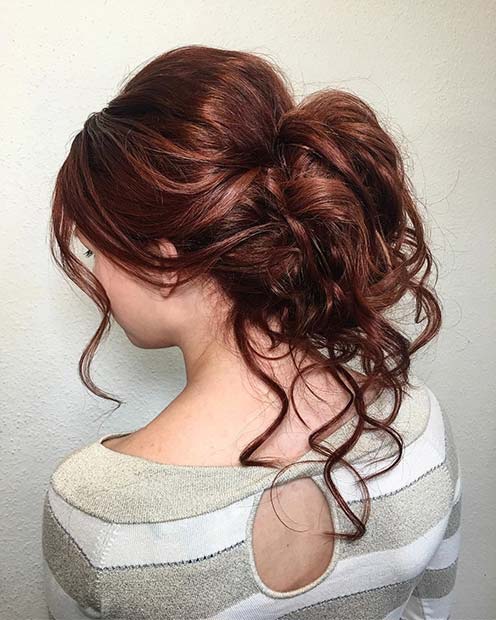 Source: @sarajannise
12. TRENDY LOOSE BRAID
Looking for something trendy and edgy? Then this next updo is or you. The hair has been loosely braided into a Mohawk. This is an awesome hairstyle that would look amazing for a night out on the town. There are lots of tutorials online to help you get this stylish updo.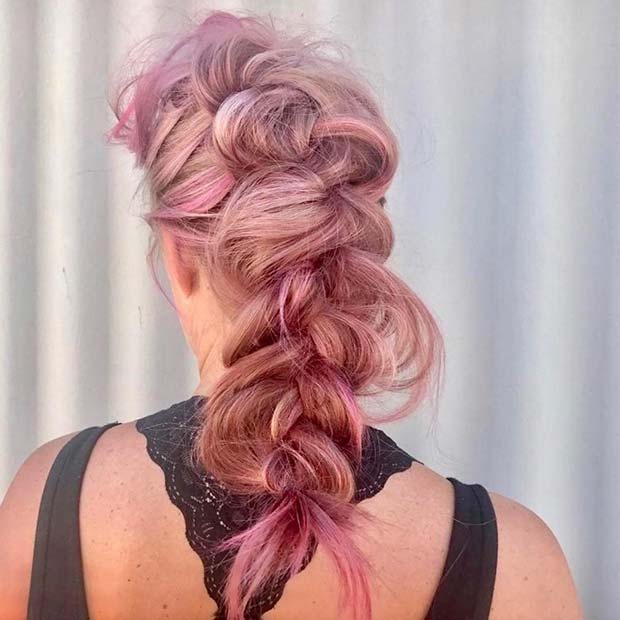 Source: @janetlarickhair
13. BRAIDS AND CURLS
Next, we have a curled half-up, half-down style. The hair is stunning and will look gorgeous at any event. This updo has volume and braids, you could mix up the look and just use the braids. You could even replace the braids for twists.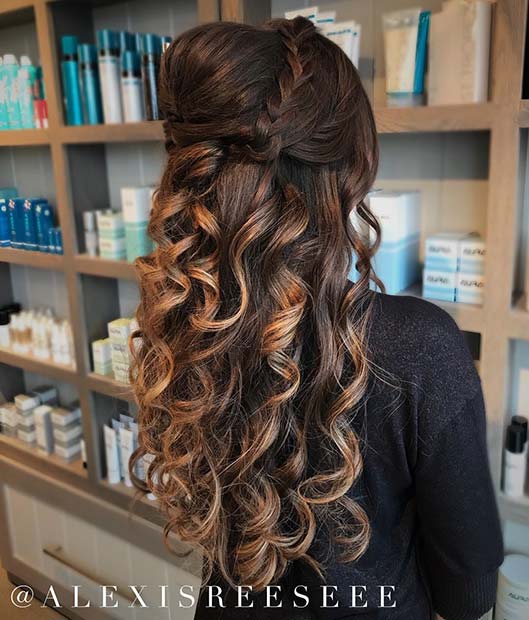 Source: @alexisreeseee
14. FISHTAIL BRAID UPDO
A fishtail braid can really jazz up an updo. It will turn a plain bun into a stunning hairstyle that will wow. This fishtail has been turned upwards to create a bun effect. The hair at the front is loose and relaxed. This updo is perfect for NYE.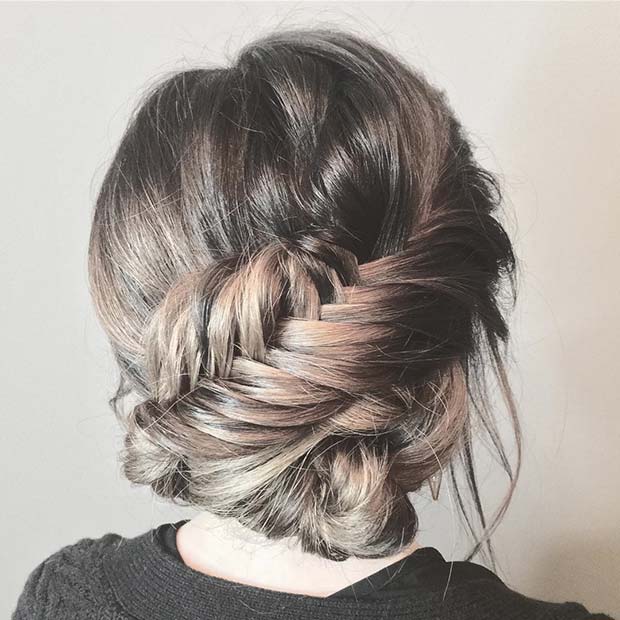 Source: @visualhaircolorist
15. PRETTY BRAID AND BOW STYLE
If you want a pretty hairstyle for NYE, then you need to check out our next updo. This updo takes the classic braid and reverses it. Instead of going down the head the braid is going up and finishes on top of the head with a bun. This would be great on its own, but the stylist has gone a step further and added a gorgeous bow. You could have a bow in any color.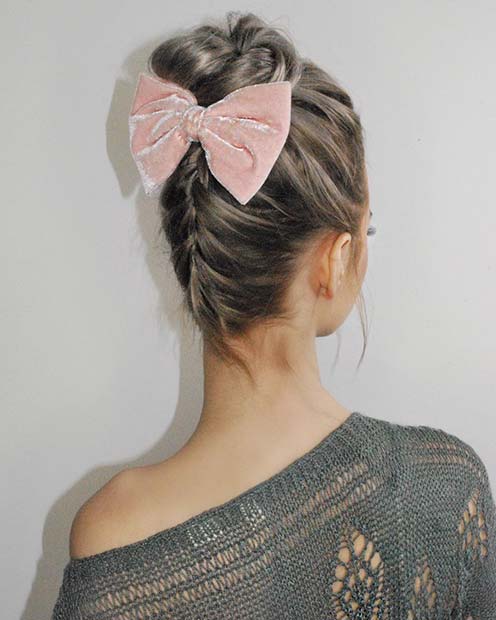 Source: @foxandjane