6. DARK TONE BALAYAGE
Balayage doesn't have to show an obvious color change. You could choose something subtler like this. Her hair is dark from root to tip, but you can see different tones. This is great for anyone who wants to try the trend without changing their hair too much.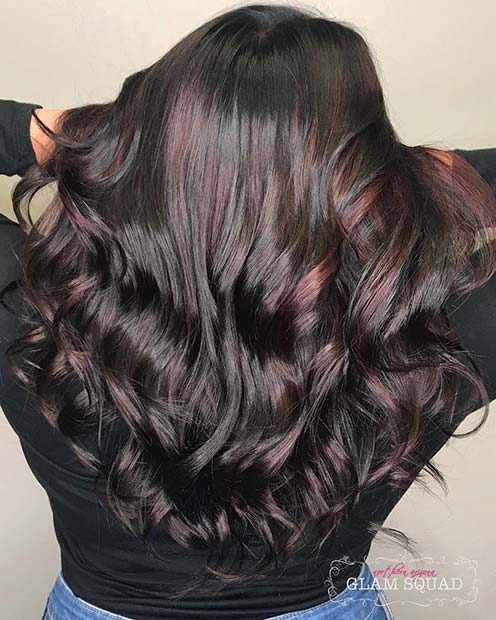 Source: @christine.hairartist
7. BEACHY REVERSE BALAYAGE
Summer seems far away but it will be here in no time. Our next reverse balayage hair idea is perfect for summer. It has the light sun-kissed blonde that gradually goes into a dark brown. This is a great choice for the ladies who want to change their look for the new warmer seasons.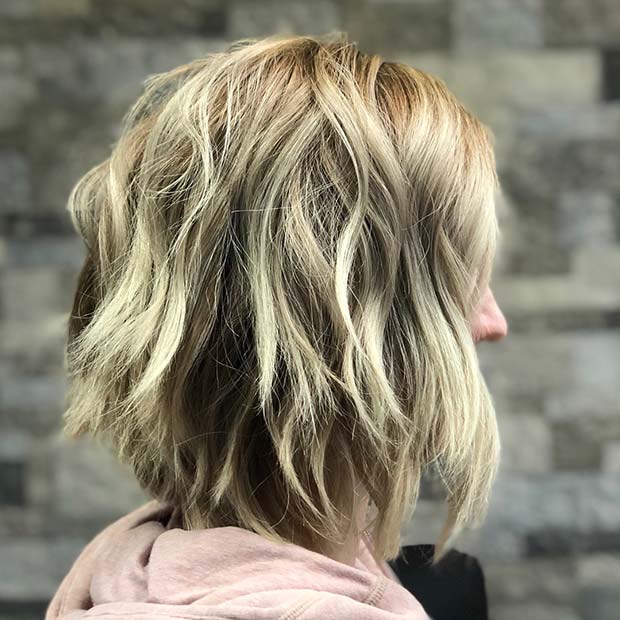 Source: @jadebeautyco
8. BOLD BALAYAGE
You can choose the amount of dark color you would like. You can have subtle color added or choose a lot of bold color like this. This lady started with light blonde hair and had a dark brown tone added. This looks super stylish and you can see the difference yourself.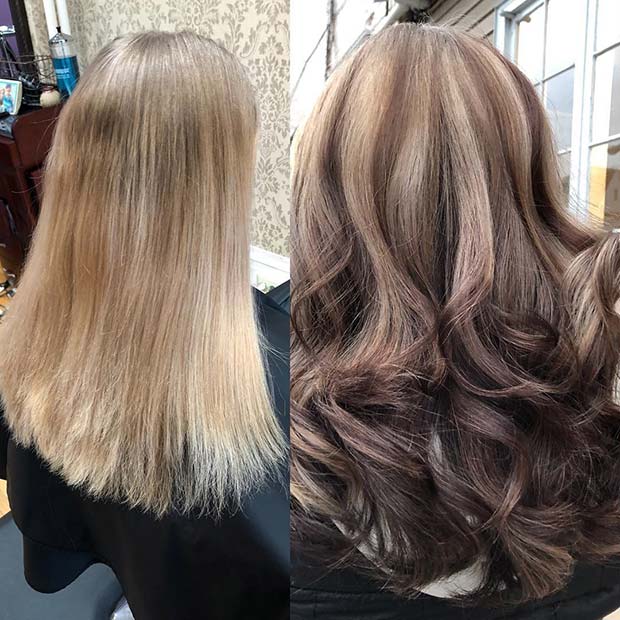 Source: @hairbystephanie_jean
9. TRENDY BLONDE TO DARK BROWN REVERSE BALAYAGE
With balayage and reverse balayage you can choose where you want color to start and how much blend you would like. This next hairstyle doesn't start to blend until half way and then the color doesn't get very dark until the end. We love this look and it would suit a variety of color combinations.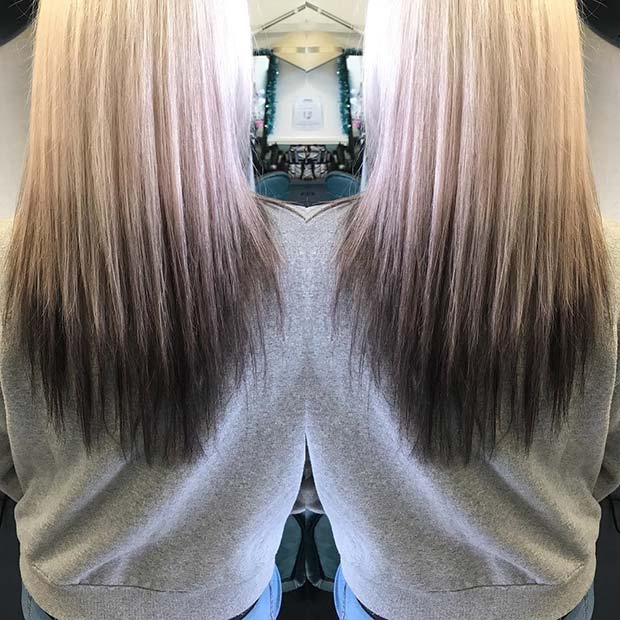 Source: @cuttershair
10. DARK BLONDE BALAYAGE
Here we have another blonde to brunette balayage. The color change is subtle because the blonde is quite dark. This is stylish look and because the color change is not bold it will look great even when a new trend has arrived. If you want a hairstyle that will not go out of fashion quickly choose colors close to your own.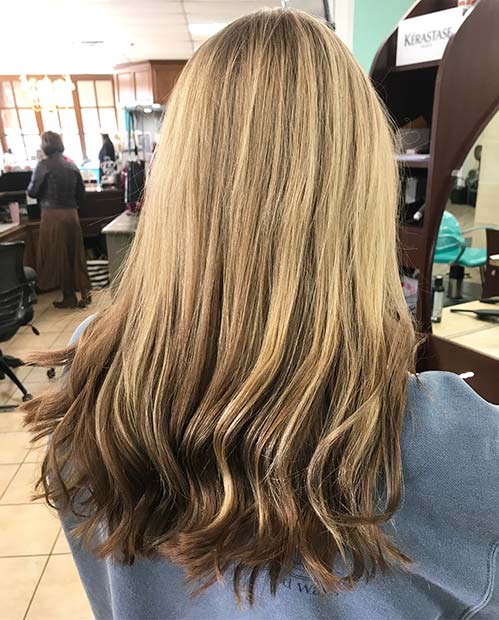 Source: @hairbykenzieee