16. CHOCO MELT AND ASH BALAYAGE
Here is another color idea for the brunettes. This hairstyle has a unique blend of blonde, dark brown and light brown. You don't just have to stick to a few colors you can choose a selection that creates stunning balayage. A few shades can be chosen for any hair color.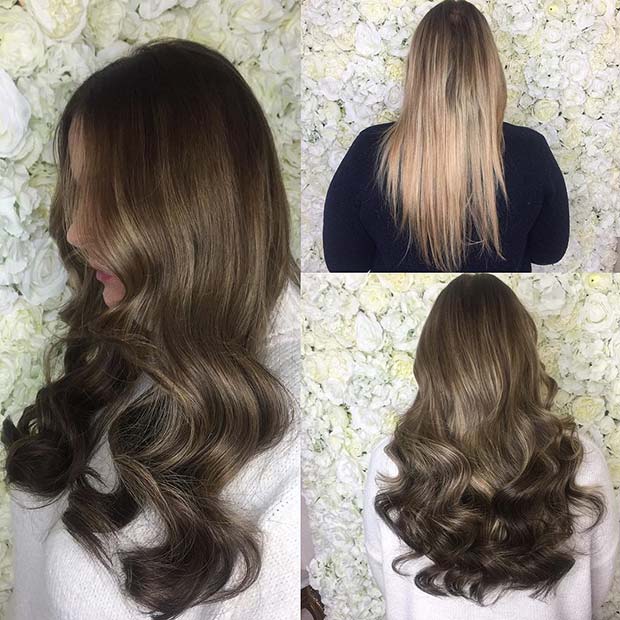 Source: @bighair_bigdreams
17. LIGHT ASH BLONDE BALAYAGE
Dark blondes are very stylish. This next hairstyle uses a light ash blonde that blends into a dark brown. Blonde tones like this can also be blended into other colors like blue, purple and even red. It is a good base color to work with. You could even had a blend of blonde, brown and black.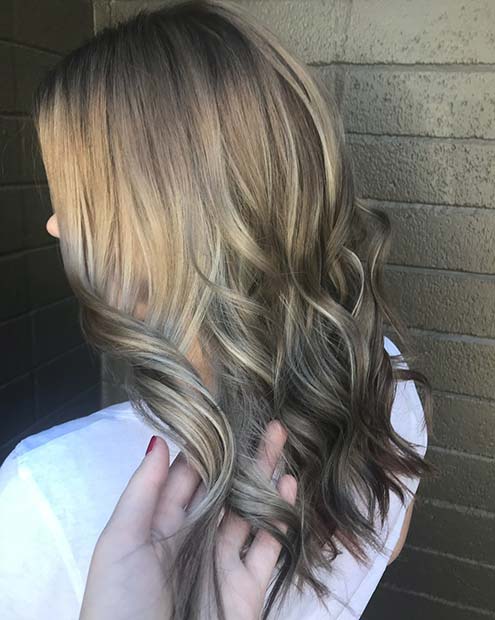 Source: @beautybycandicelynn
18. CARAMEL BLONDE BALAYAGE
Caramel and blonde compliment each other beautifully. This reverse balayage features a very light blonde that blends into a caramel tone. You could even blend these colors further into a dark brown. Caramel shades are perfect for the upcoming spring and summer too.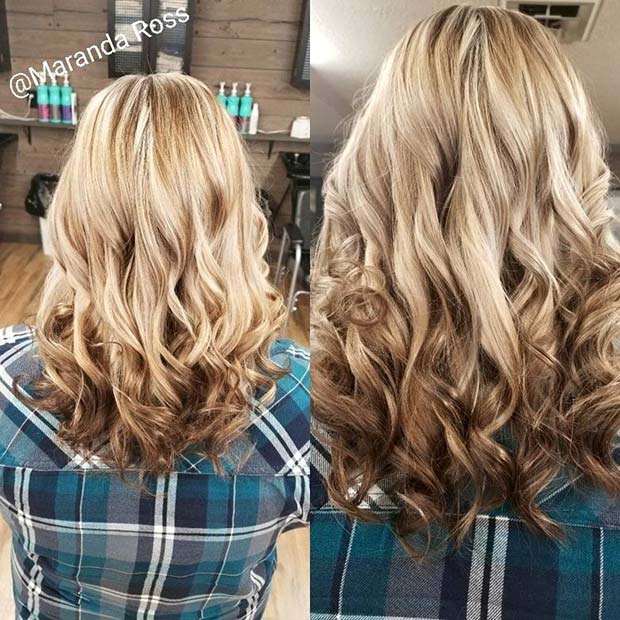 Source: @marandarosshairstylist
19. RICH SPICED CHOCOLATE REVERSE BALAYAGE
Our next reverse balayage idea is very subtle but super stylish. Her hair starts off as a dark brown and then gradually blends into black. Black and brown tones are great for the ladies who want to try balayage without going too over the top.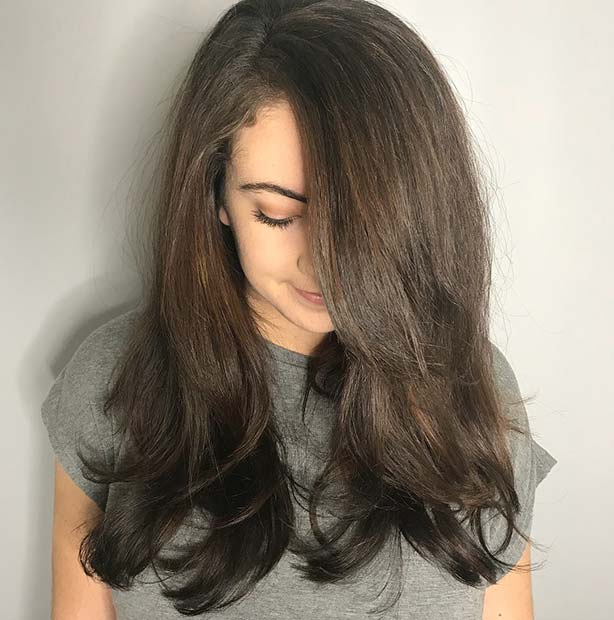 Source: @stylebymebella
20. BLONDE TO BRUNETTE BALAYAGE
If the balayage is blended well it can almost look natural. This next idea features a light blonde that gradually goes into brown. The brown hair looks sun-kissed and natural. Reverse balayage like this will suit anyone with any hair length. This look would also work with a lighter blonde.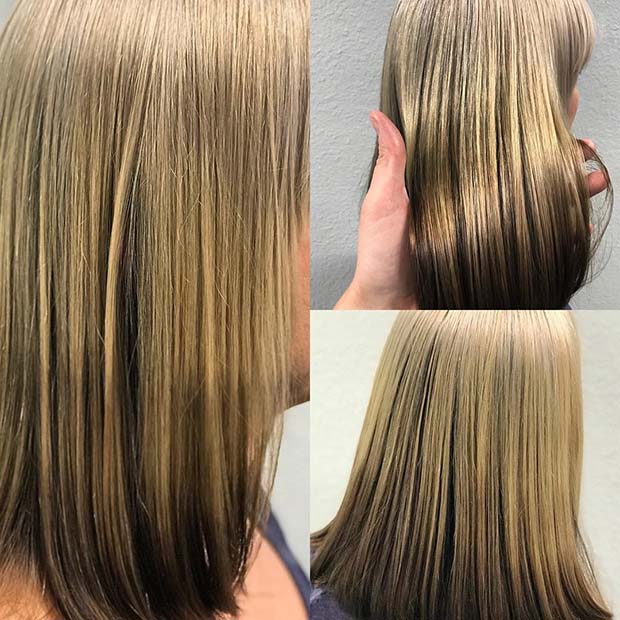 Source: @stylinnookhairstudio