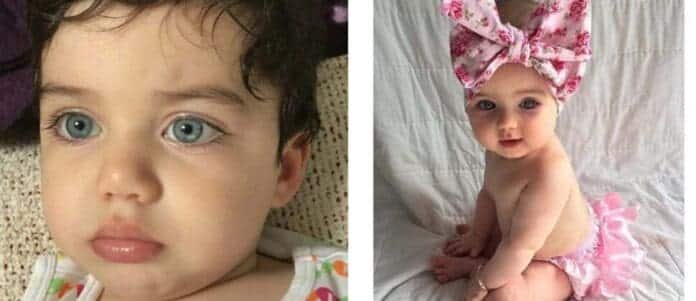 Easter Europe has many countries including Central European Nations, Southeastern European Nations, Baltic, the Balkan Nations, and more. These are all considered a part of Eastern Europe and there are different languages, cultures, customs, and our main topic names. So much diversity in a single area is a unique and interesting place to find beautiful names for babies. The names in this topic not only represent their beautiful meanings but also the uniqueness of specific regions. These names are not confined to just their specific areas, but they are famous in the whole world, so one can give their babies these names without feeling estranged.
Many other countries such as Russia, Hungary, Poland, Czech Republic are also part of eastern Europe. The languages of these areas may sound harsh due to the stigma attached to them being loud and difficult to spell. But the beauty of a language can be understood through its names. Have a look at the unique and gorgeous names provided in this article and decide what is going to be your child's name.
Milena
A name with a Czech origin is one of the gorgeous ones. These beautiful names have many meanings including love, grace, and warmth. The United States' top 1000 girls' name list has this name in it with a huge amount of popularity. This name is also very much famous in Poland. This sweet name is a perfect combination of love and elegance for you baby girl.
Bela
This name also has a Czech origin and it's for girls. It is a Unisex name, but it has popularity in girls' names. It is pronounced as "Bay-la" which has the meaning of white and pure. This name is associated with the girl's uniqueness of being innocent and pure. Most people like these kinds of names for their baby girls because of their fragility and delicacy. It also has roots in the Italian version of Bella which has the meaning of beautiful. You can keep any name with the preference of spelling and meaning.
Lev
Smallest name with a strong meaning of lion or heart. This is like abstract art with hidden meaning in it. It has Russian origin and Hebrew origin can also be traced from it. With the bold and strong meaning, this name has its popularity in Russia because of its contradictory look. It is pronounced as "Leev" and has its connection with the heart of a person. It's a beautiful and bold name for a boy.
Mika
This name has diversity in its origin, and it's hard to find exactly one origin for it but generally, it's from Eastern Europe. Its meaning is a beautiful fragrance. With this delicate and elegant meaning, it can be used for both girls and boys. Usually, for boys, it's a nickname for Michael or sometimes Mikal.
Galina
The sound of this name is very poetic and mythical. It has its origin in Slavic languages and Russian. It comes from "Galen" which is a feminine name and has the meaning of healer or calm. The meaning and the name itself both sound mythical and religious. It has its popularity and versatility in many nations including no-eastern Europe. One can use "Glen" to make it less female-like. This is also a famous name in the USA. You can customize it as you want.
Ilari
Ilari has mixed roots. It is Russian as well as Basque. The gleeful tone of this name is a perfect match for its meaning. It means, "Jolly" or "bubbly". The name is poetic, and it is light. The name is subtle. It does not grab attention at first but the longer you think of it, the better it sounds. It grows on you. This name is a good option if you're looking for an unconventional but subtle name.
Amaliya
This name has many variations in Russia with a touch of the French name Amy. The French resemblance takes it, on the whole, to another level. The uniqueness of this name can be determined from its meaning which is "Beloved". It is a romantic and poetic name and creates a warming nature to it. This is the best name for a baby girl if the parents want a sweet and romantic name.
Shura
This name also has its variations in Russia and the Greek name Alexander. It is for both girls and boys with the meaning of "defending men". From its meaning, it may seem like a male name, but it is not. The "Man" term in it is not just for men. It's basically for a strong person. It is the best combination of bold and selfless for a baby name.
Alyena
This name is also a variation of the classical name Helen and Russians made it more girlish and elegant. The meaning of this name is the brightness or shining light which meaning comes from the Greek name Helen. This name is so beautiful and gorgeous for a baby girl with its unique meaning.
Pasha
This name also has diversity in its origin. It is also a Russian male name and a Turkish cast. Traditionally, this name is given to a boy on a Friday for good luck. This name's meaning is "small". But the name itself seems very strong. This is a perfect combination of abstract meaning and sense for a boy's name.
Kasper
This is a Polish name which is from Poland and it's like Jasper. Jasper has a little numbing sound and Kasper is more bold and strong sound. This is a unisex name, and its meaning is a treasure. A beautiful name for both girl and boy for the people who consider their babies a gift of God.
Jasia
This name has its origin in Poland which is a variation of Jean. Jasia is a female name while Jean is a name for both girls and boys. It has a unique religious meaning that "God is Gracious" which is more like a spiritual name. This name seems like it has healing powers and almost sounds magical.
Shari 
Shari is a girl's name that has an origin in Hungary. This Hungarian name means, "Princess." The name is listed on Nameberry as being an Anglicized variation of Sari another Hungarian name. It is also a variation of Sarah which makes it the perfect way to honor a Sarah in your life without having to repeat the super common name. The name Shari has not gained popularity in the United States however it has a sound similar to names like Cherri or Sherry. These names have fallen out of favor in recent years but the edgier spelling of Shari may be enough to modernize the name and bring it back into the spotlight. With a meaning like princess but a bold and edgy spelling and sound, this is the perfect balance of femininity and strength, perfect for your new little warrior princess.
Sandor
It may not look like it but Sandor is actually a variation on the common Greek name Alexander. Sandor pronounced SHAN-dor, which actually when you say it sounds quite similar, is the Hungarian diminutive for the ever popular Alexander. Alexander itself is a Greek name and means, "defending men," which translates over to Sandor as well. Sandor is a perfect twist on a fan favorite. Sandor keeps the strong bold sound and feel of Alexander but shortens it and gives it a uniqueness and an edge. The name Sandor is perfect for the nickname Andor and does offer some versatility such as Sander, Sandar or even Sandyr. However, you spin it Sandor is unique, bold and absolutely gorgeous.
Ilona 
A variation name, the name Ilona looks nothing like the name Helen that it is cousins with. Ilona is the Hungarian variation of the common and classic Greek name Helen. Ilona is given the same meaning as Helen, "bright, shining light." This bright and beautiful name is a more feminine and lyrical version of the classic Greek name it stems from. Ilona has not been used much in the United States despite its use in Eastern Europe. The name has not made it onto the top 1000 names chart yet. The name Ilona is sweet and lyrical a perfect feminine name with a bright and beautiful meaning that is just rare enough that your child will be the only one in the class with it but still recognizable and easy enough that people will not struggle with it.
Dacso
Dacso is a bold and commanding variation on a demure and soft overly used name, Daniel. This Hungarian variation gives some edge to the classic Hebrew name. Daniel has retained popularity in the United States for years and is currently sitting at number 15 in popularity according to Nameberry. The name Daniel and therefore Dacso means, "God is my judge." Dacso has some definite benefits. It has a strong bold sound that is unlike anything else popular in the United States right not. Dacso is a great way to incorporate the name Daniel in a subtitle way. The name while not very versatile in terms of spelling offers the nickname Dac. The name also has an edge and boldness without the formality of the classic names like Daniel.
Aliz 
Aliz is the Hungarian variation on Alice but sounds more similar to Elise. Aliz is a girl's name that means, "noble," because of its relation to the classic German name Alice. The name Alice is extremely popular in the United States sitting at number 70 on Nameberry and it has held its popularity for many years. Aliz, however, does not enjoy the same popularity. The name Aliz enjoys an anonymity that makes it the perfect name to honor someone named Alice or even Elise due to its similar sound. The utilizes a z which is unique and there is also the option to spell the name Alyz to make the name even more creative.
Tell us which of these names you like the most and recommend your favorite name in the comments!