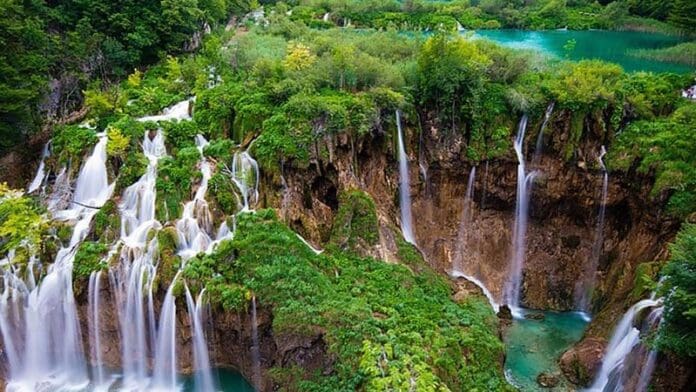 Our world has many truly incredible and magnificent places to visit. From awe-inspiring natural wonders to mind-blowing, architectural structures, we are blessed with numerous stunning locations on this earth. The only catch is, there's never enough time to visit them all. So, if you want to see the most beautiful sights for yourself, you're going to have to narrow down your list. Luckily, we're here to help and have done the hard work for, sorting out the best of the best. Now, all you need to do is choose which of these incredible destinations you want to travel to first and get packing.
1. Santorini, Greece
It may be a common tourist destination, but nothing beats holidaying on the beautiful island of Santorini in Greece. Plan a trip there and stay in the famous village, Oia for an unforgettable experience. Gorgeous whitewashed houses and a stunning cobalt sea await your arrival.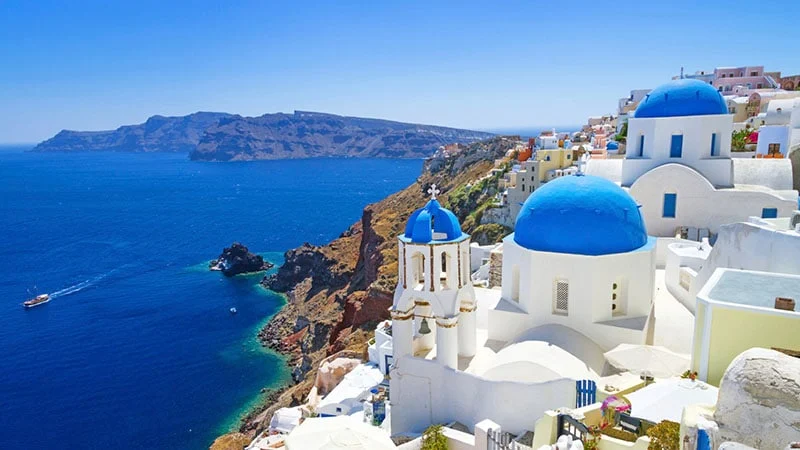 2. Amalfi Coast, Italy
Sheer cliffs, a rugged shoreline dotted with small beaches, and charming pastel-colored fishing villages make the Amalfi Coast an outstanding example of a Mediterranean landscape. The popular tourist destination is a 50km stretch of coastline along the southern edge of Italy's Sorrento Peninsula, in the Campania region, and one of the most beautiful places in the world.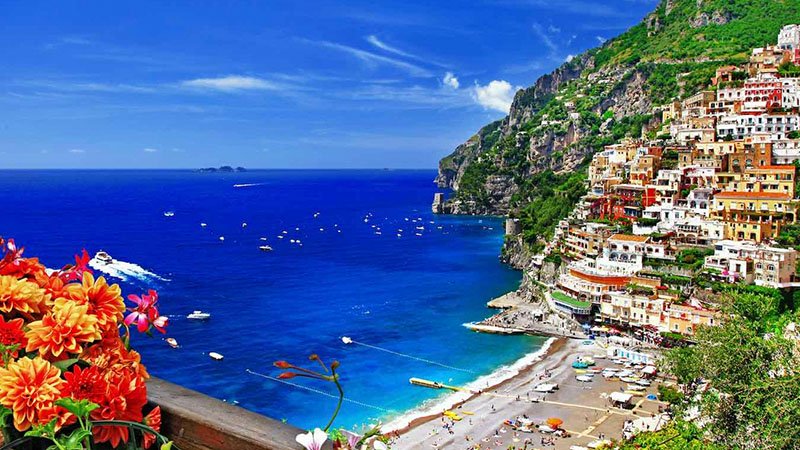 3. Chamonix, France
Chamonix, which is formally known as Chamonix Mont-Blanc, is a high-mountain town and resort area in the French Alps. The stunning location, which is near the junction of France, Switzerland, and Italy, is known for its excellent skiing and gorgeous views, including those from the famous Aiguille du Midi mountain.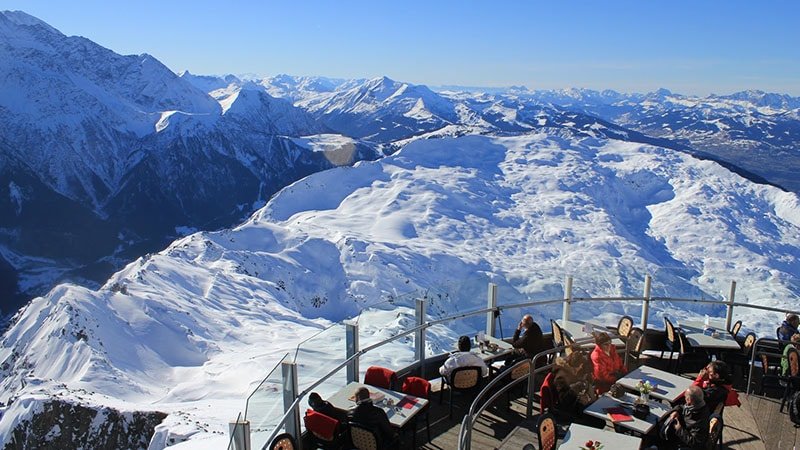 4. Antarctica
There's a reason why Antarctica is on so many peoples' bucket lists. The continent may be freezing cold, but it's also breathtakingly beautiful and a stunning sight to behold. From the expanses of ice and blue water to the area's many penguins, this uninhabited zone is full of fantastic things to see.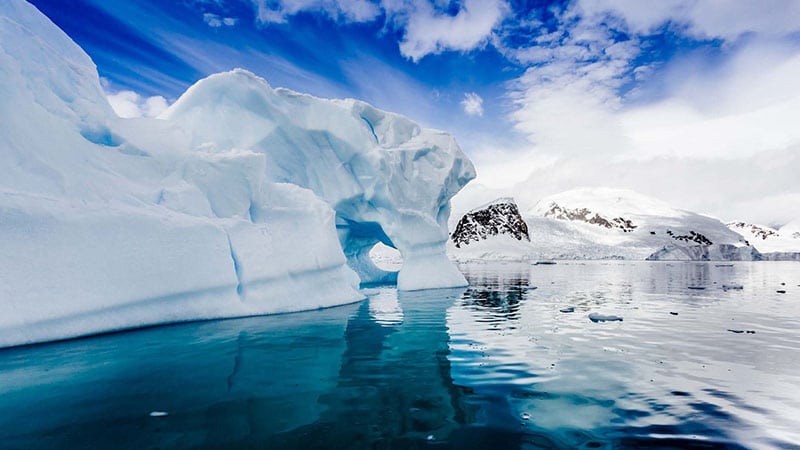 5. Arashiyama Bamboo Forest, Japan
The incredible Arashiyama Bamboo Forest in Japan is beloved by its many visitors. The serene space boasts countless towering green stalks that are sure to fill you with awe as you walk through and listen to them move with the breeze.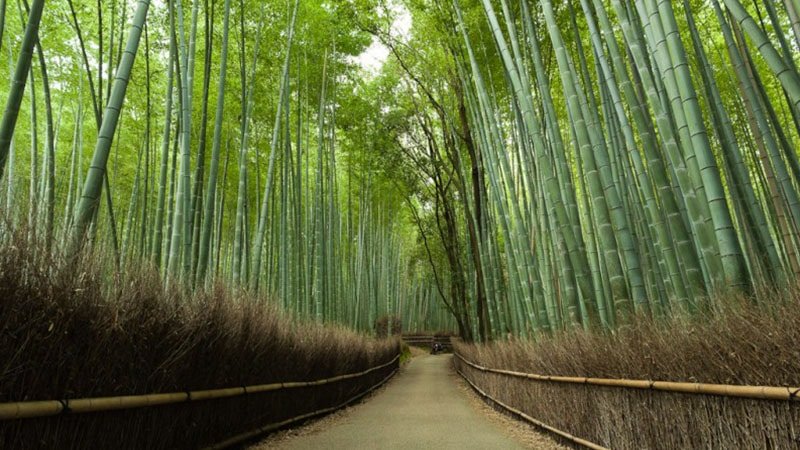 6. Bagan, Myanmar
Located in central Myanmar, Bagan is an archaeological area and ancient city. The amazing site is home to one of the largest concentration of Buddhist temples in the world. Most of these temples date back to the 12th and 11th centuries, creating an incredibly beautiful look at the country's past.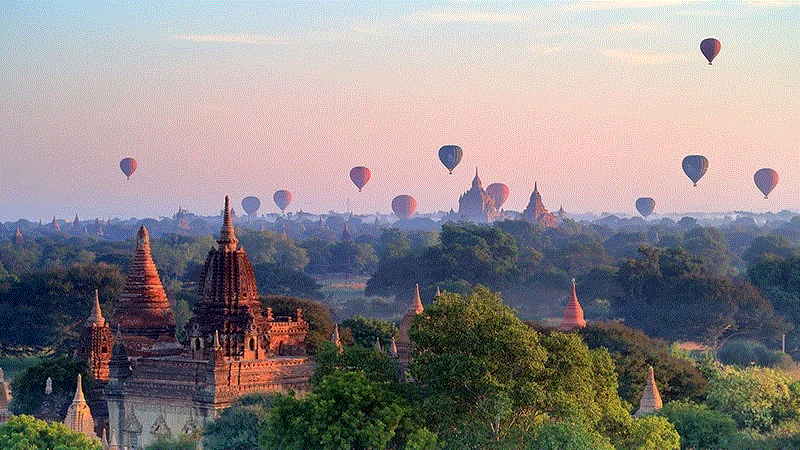 7. Venice, Italy
Of all the magnificent cities in the world, Venice is one of the most beautiful. The Italian destination, which is filled with amazing canals and beautiful architecture, is truly enchanting and unlike anywhere else on earth.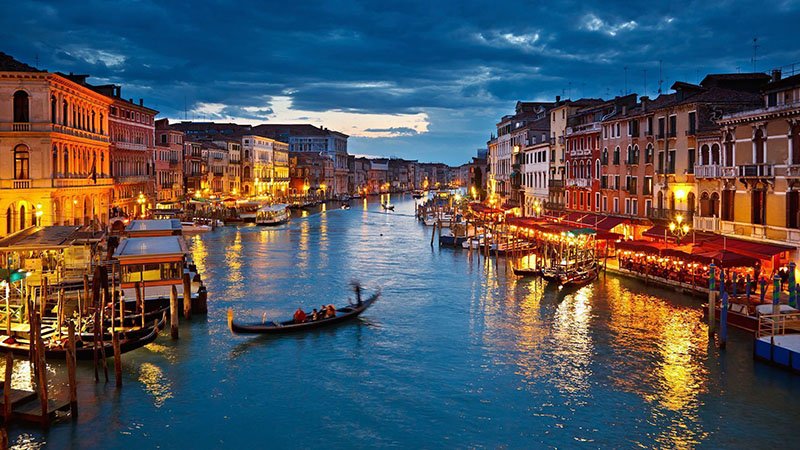 8. Benagil Sea Cave, Algarve, Portugal
Portugal's southern coast is lined with incredible beaches and caves. To see the most beautiful, head to Algarve and check out the famous Benagil Sea Cave.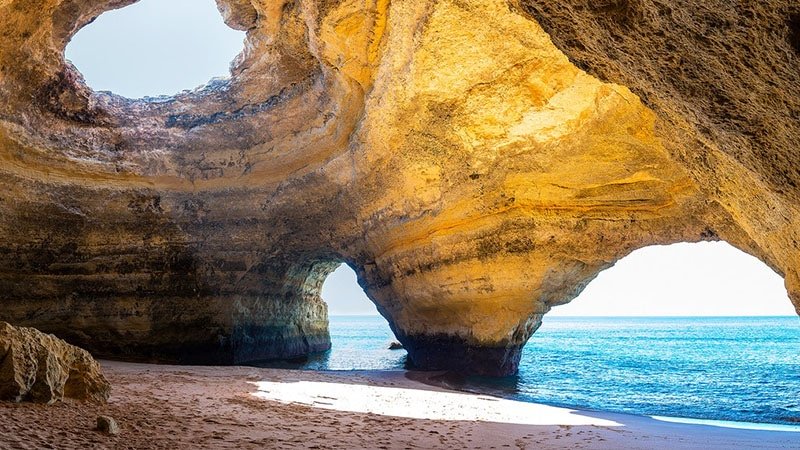 9. Blue Lagoon Island, Bahamas
Want a holiday where you can relax in paradise and bask in natural beauty? Blue Lagoon Island is the place to go. The private and incredibly scenic island boasts one of the best beaches in the Bahamas. From the breathtakingly clear turquoise waters to the pristine white sands, Blue Lagoon Island is a little slice of heaven here on Earth.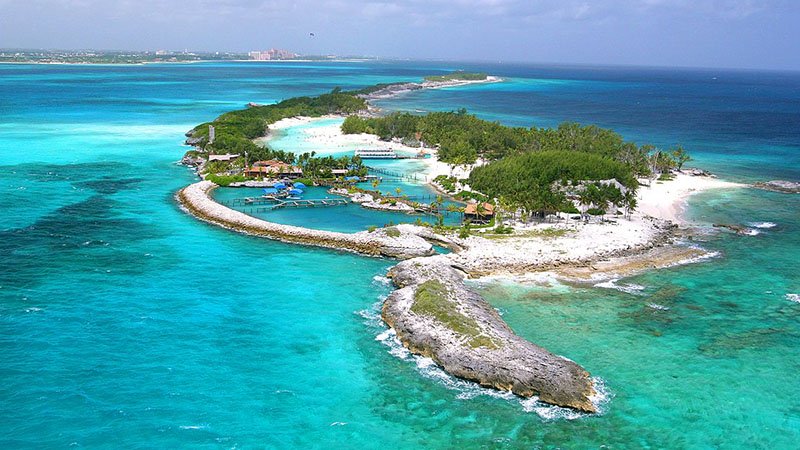 10. Great Barrier Reef, Australia
Located off the coast of Tropical North Queensland in Australia, the Great Barrier Reef is the largest living thing on Earth. It's also one of the most beautiful places on Earth and is made up of thousands of reefs and hundreds of islands. Home to 600 types of coral, countless species of colorful fish, and many other marine plants and animals, the reef is the perfect place to scuba dive, snorkel, or take a tour.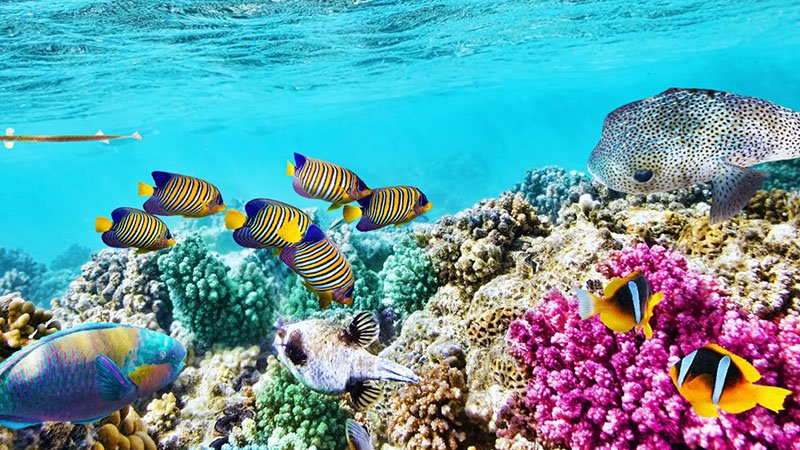 11. Kauai, Hawaii, USA
Kauai in Hawaii is famous for its unbelievably beautiful coastlines, of which 17 miles is included in the amazing Na Pali Coast State Park. The island is also the rainiest place on earth, making it a bona fide tropical paradise that's perfect for hiking, biking, swimming, and diving.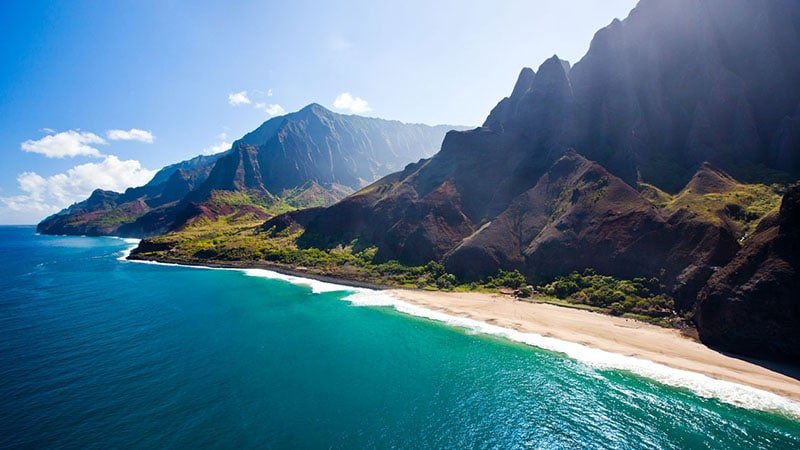 12. Machu Pichu, Peru
Machu Picchu is a destination that tops many bucket lists and with good reason. As well as an incredible history, the Incan citadel, which can be found in Peru, also boasts gorgeous panoramic views.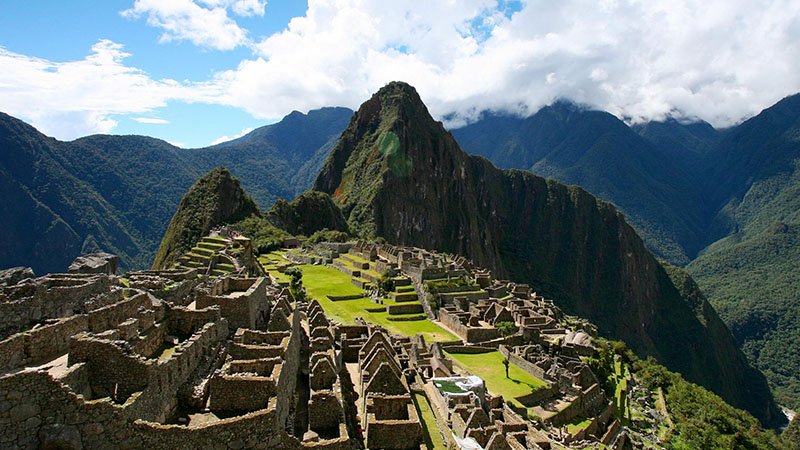 13. Maldives
The tropical nation of the Maldives is located in the Indian Ocean and is comprised of 26 ring-shaped atolls, which are made up of more than 1,000 coral islands. The South Asian country is famous for its beautiful beaches, stunning blue lagoons, and extensive reefs. As such, it's the perfect destination to escape the world and revel in a natural wonderland.