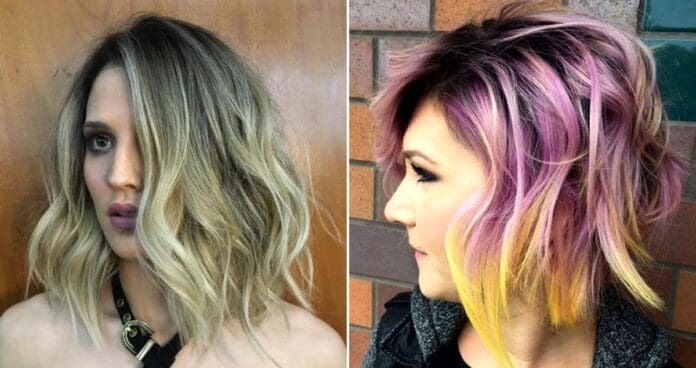 Bob has proudly withstood testing with time and fashion. Being slightly upgraded each season, it does remain fashionable from year to year. These days a messy trend in hairstyles triggers certain changes in ever-classy bobs. They become edgier, shaggier and more texturized. Straight, wavy or curly shag bobs bring their own inimitable charm to the red carpet and city streets. What are they like, the trendiest shaggy bobs of nowadays? Let's check…
The Brightest Examples of Shaggy Bob Haircuts
See the images below and enjoy!
#1: Not Your Grandma's Silver Top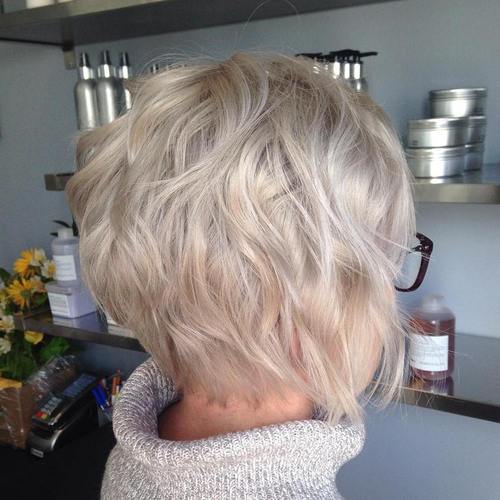 This layered, wavy bob is so soft and touchable that wearing it is a mere pleasure! Finally, the fashion world has appreciated the beauty of silver hair, and now it's a hot choice of young people from all over the world!
#2: "Now You See Me" Long Shaggy Bob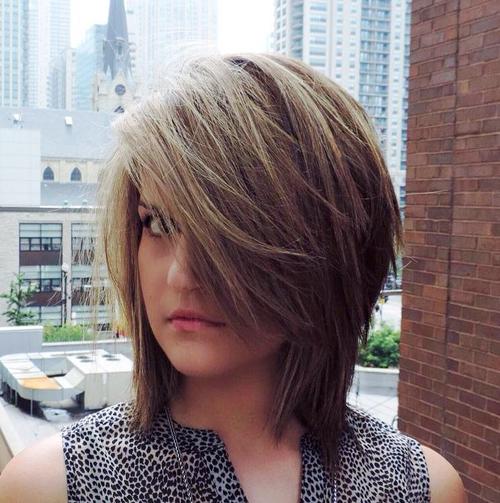 Long choppy layers in collar-bone cuts work wonderful for straight thick hair. They create a very flattering silhouette in the cut and look gorgeous in movement. This peek-a-boo is so alluring, but also warns us that its wear can be dangerous!
#3: Short Shaggy Blonde Bob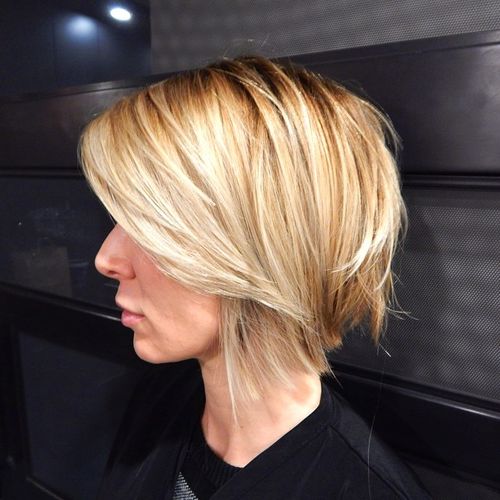 For the blonde in you, here's a simple, straight, angled bob that will have everyone's attention. Textured and professional, this is a look that you'd expect to see on a high powered woman. Sweep that long layered bang to the side overlapping the angled front piece for a chic twist.
#4: Two Toned Burgundy Shaggy Bob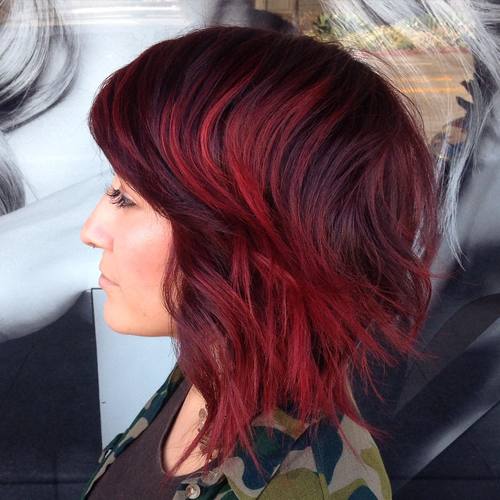 This medium length burgundy bob is perfect for expressing the creative side of your personality. Get some jagged, shaggy layers, and then add the color, dispersing it throughout the hair. Allow the natural waves of your hair to help you see exactly where to apply it!
#5: Funky Shaggy Bob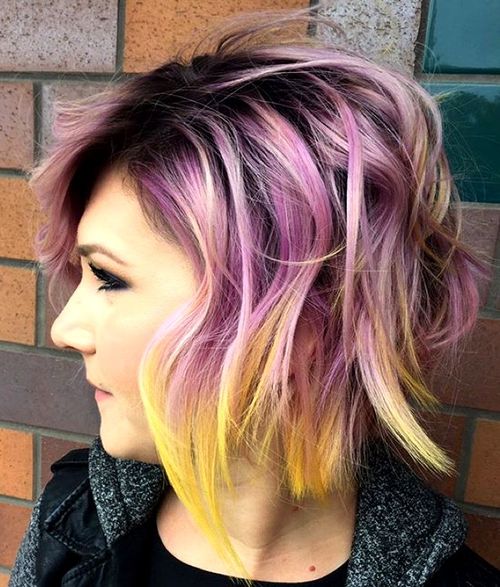 The fun, short, shaggy bob will have everyone talking…guaranteed! Like something out of an anime or a fairy story, this violet and yellow style is one-of-a-kind, because it combines a choppy, edgy cut with a bold and unexpectedly cool hair color solution.
#6: Medium Brown Tousled Bob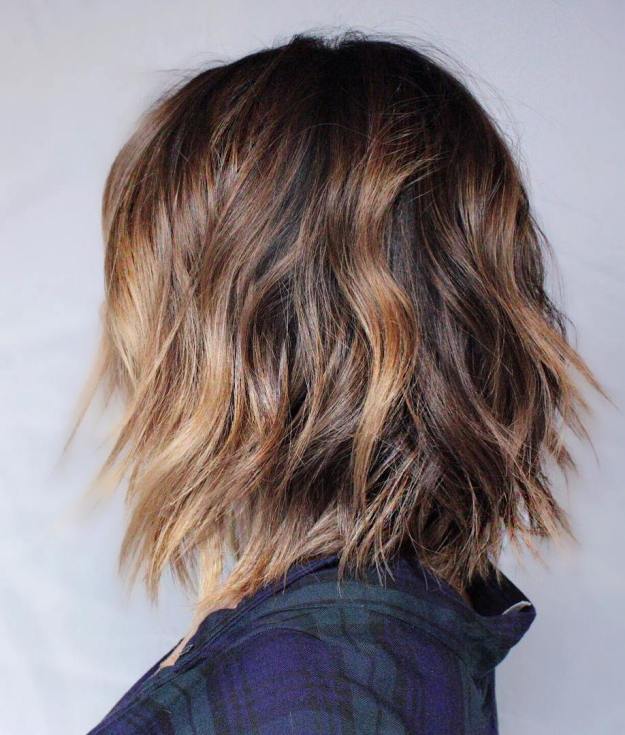 The shades of her shiny locks are incredible. However, we'd attribute the success of the coloristic solution to the cut as well. The shaggy layers bring out her mane's natural texture and the different shades.
#7: Blonde Shaggy Lob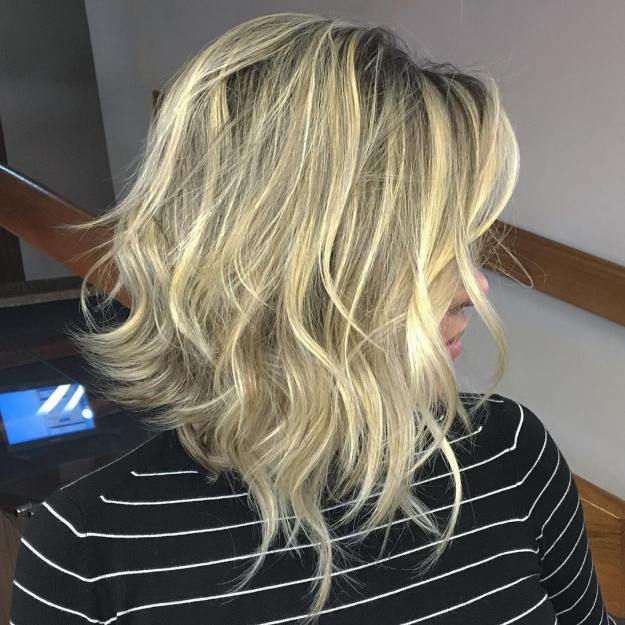 There are many variations of the shaggy bob. Her blonde layered version is a different twist on the classic style. The uneven layers flow like delicate ribbons, each of them having a mind of its own.
#8: Brown Blonde Messy Bob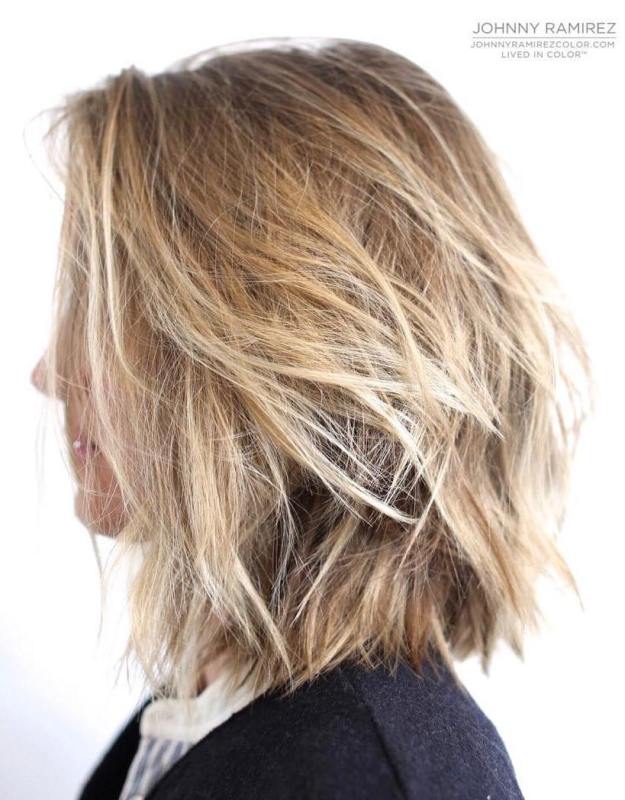 The effortless 'do pairs perfectly with the easy hair color. Instead of high maintenance options, go for a lived in, natural dye job. These sandy blonde ombre highlights play up the soft shape.
#9: Shaggy Brunette Hairdo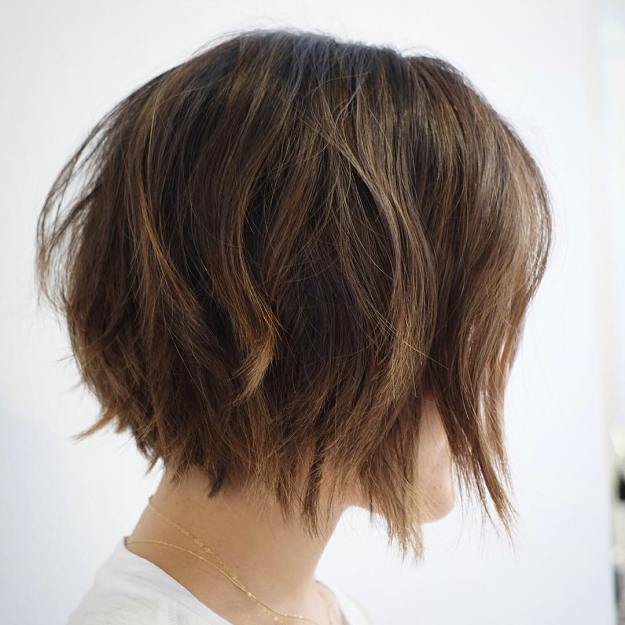 Do you want to add some layers to your hair, so that your bob isn't too perfect? Go for jagged ends enhanced by a slightly lighter hue. Wear your new bob tousled or throw in a few loose waves when you have some extra minutes for styling.
#10: Wavy Dirty Blonde Bob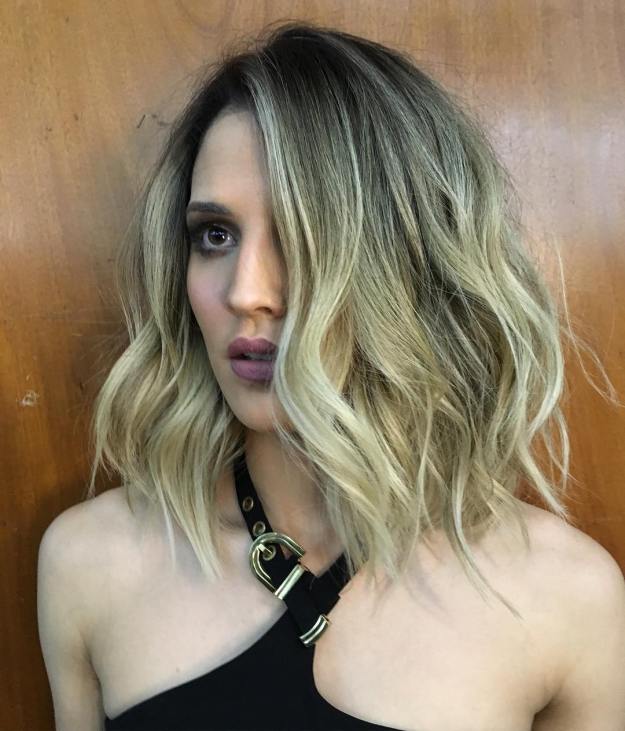 Banish thoughts that bobs can only come to your chin. They can be longer or shorter. For thick hair, try a long shaggy bob. It will show off your full tresses but it will not feel as hot and cumbersome as a longer style.