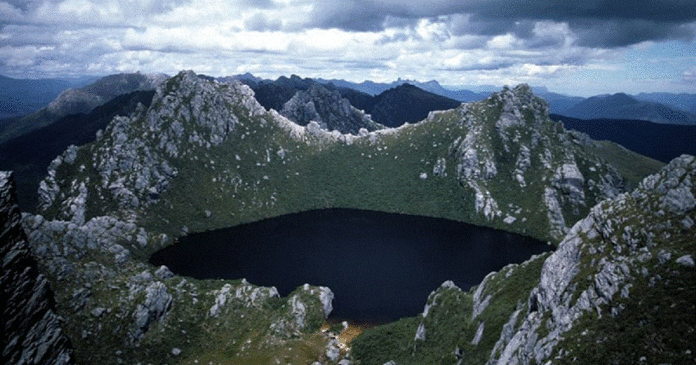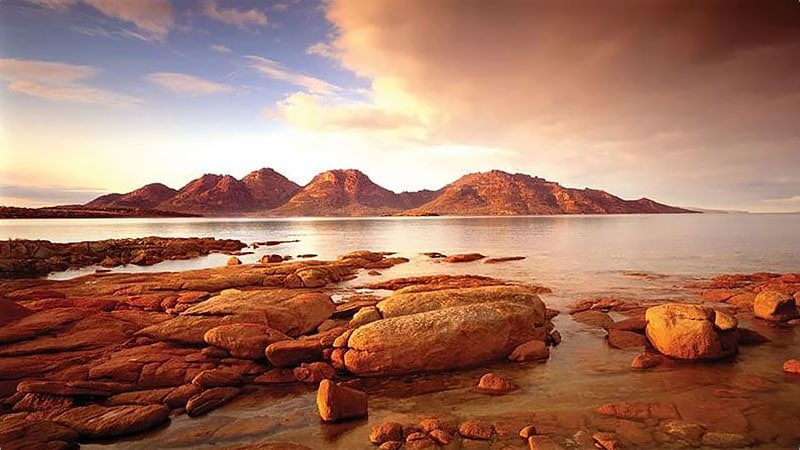 Located 240 kilometers south of the Australian mainland, Tasmania is one of the world's most remote travel destinations. With a surface of more than 68,000 km² and a modest population of just over 500,000 people, the island presents a secluded get-away for nature enthusiasts, food connoisseurs, and art lovers from around the world. Lose yourself in Tasmania's natural beauty while exploring the state's vast world-heritage-listed wilderness, making acquaintance with its unique wildlife, and indulging in its award-winning local produce. Whether you're into outdoor adventures, relaxing at the beach or touring Tamar Valley's cellar doors, we have compiled the best places to visit in Tasmania for your next getaway.
1. Wineglass Bay, Freycinet National Park
Located on the east coast of Tasmania within Freycinet National Park, Wineglass Bay is a secluded oasis framed by luscious green bushland. For a breathtaking view of the white sand and crystal clear water, ascend to the top of Mount Amos or book yourself an unforgettable scenic flight starting from as little as $175.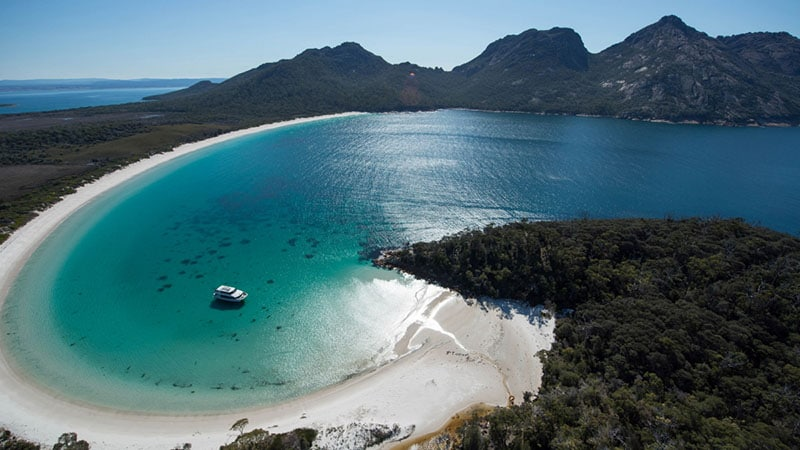 2. Museum of Old & New Art (MONA)
Established in 2011, MONA has become one of Tasmania's main attractions, drawing art enthusiasts from around the world. The museum is known for its eclectic mix of antique and contemporary artwork.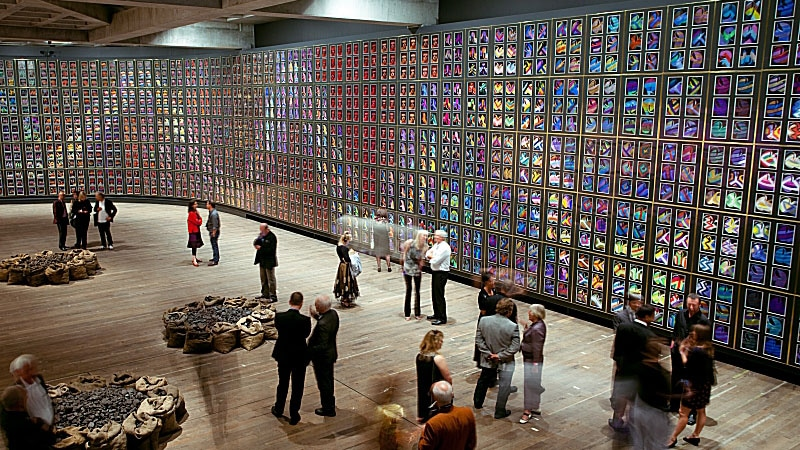 3. Bay of Fires
The Bay of Fires stretches all the way from Binalong Bay in the south to Eddystone Point in the north. Apart from its white beaches and clear blue ocean, the bay known for its vividly orange granite boulders, spanning 50 kilometres along the coast.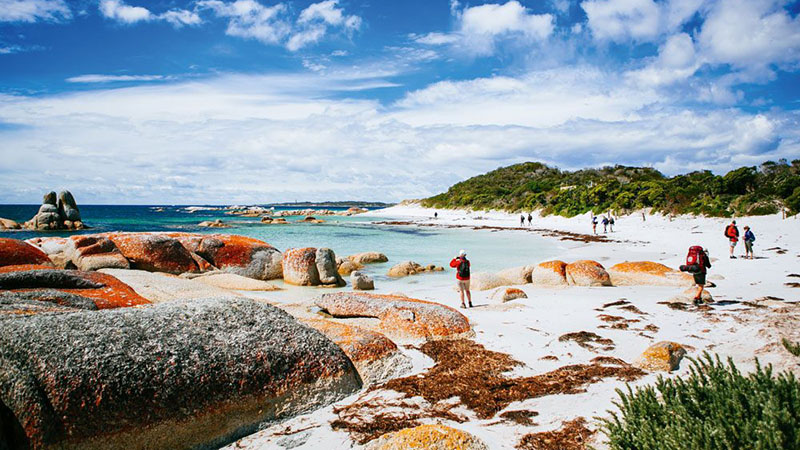 4. Salamanca Market
The iconic Salamanca Market is the perfect place to manifest your Tasmanian experience. Held every Saturday for three decades, it brings together the island's artisans, musicians and local produce. The historic sandstone buildings and waterfront location provide a picturesque backdrop for this market experience.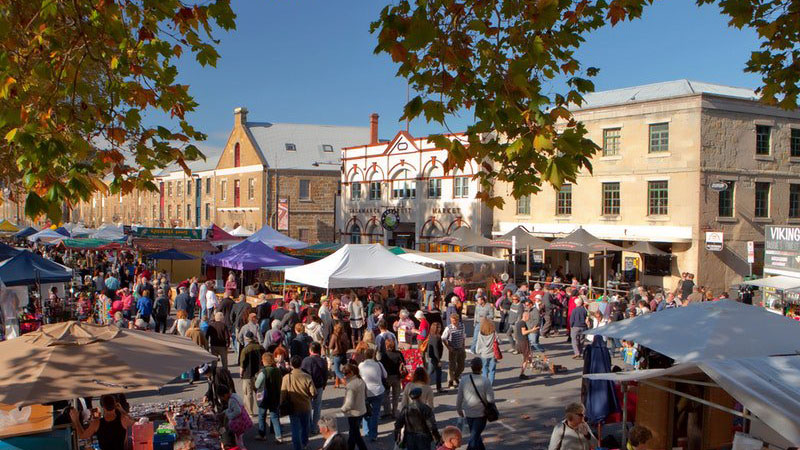 5. Cradle Mountain National Park
The alpine heathlands and the glacial lake of Cradle Mountain-Lake St Clair National Park offer some of the most picturesque and serene bushwalking experiences in the country. For snow-junkies, its exposed slopes provide skiing fun until late in the year.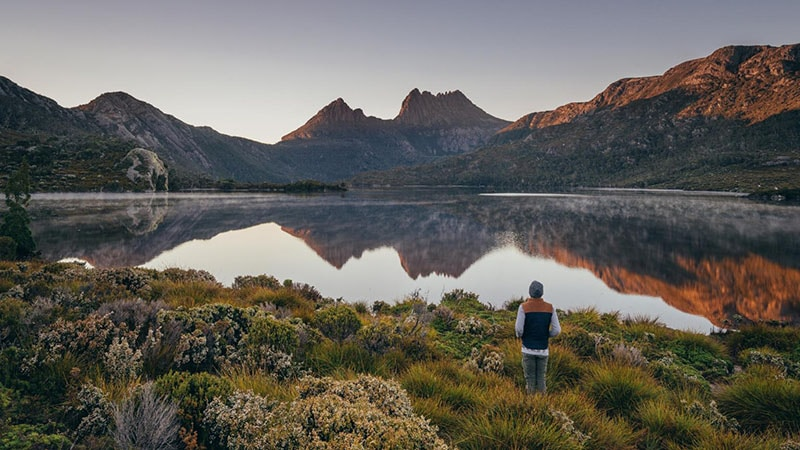 6. The Neck, Bruny Island
The Neck connects the north and south part of Bruny Island. The lookout offers 360-degree views and has established itself as a popular spot to observe native wildlife, like little fairy penguins.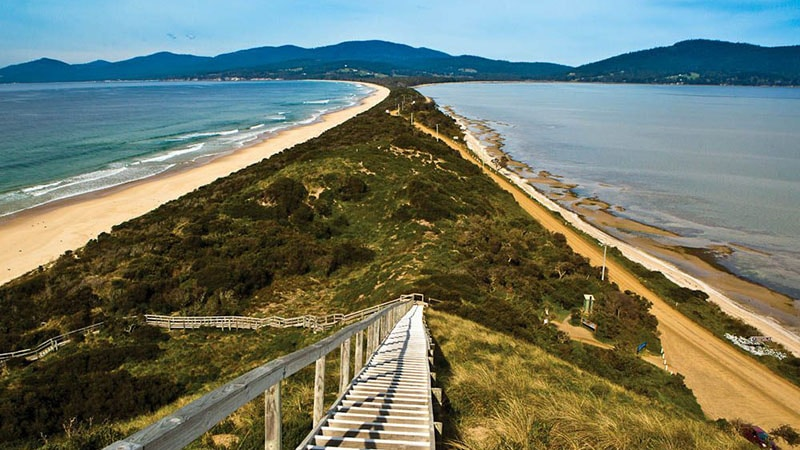 7. Port Arthur Historic Site
Dig deep into Tasmania's past by visiting the Port Arthur Historic Site. The World Heritage listed area is the best-preserved convict site in the country and one of the most significant convict-era locations in the world.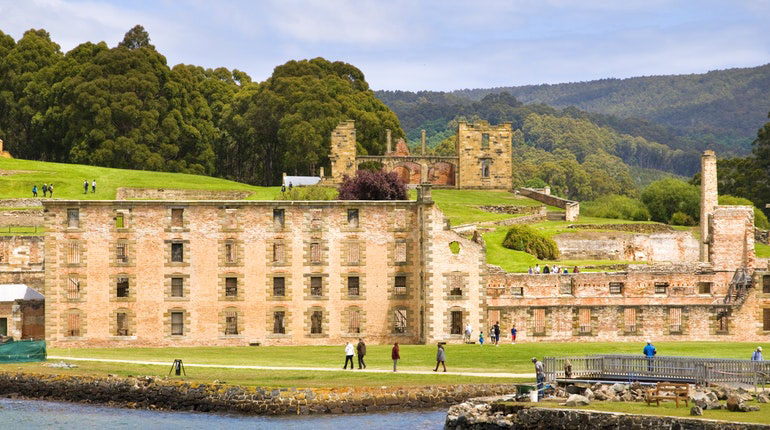 8. Cataract Gorge
Another view-worthy natural phenomenon of Tassie is the Cataract Gorge Reserve, which is only a 15-minute walk from Launceston city centre. Apart from beautiful, natural walking tracks, spectacular views, a pool and a restaurant, you may also spot peacocks and wallabies here at dusk.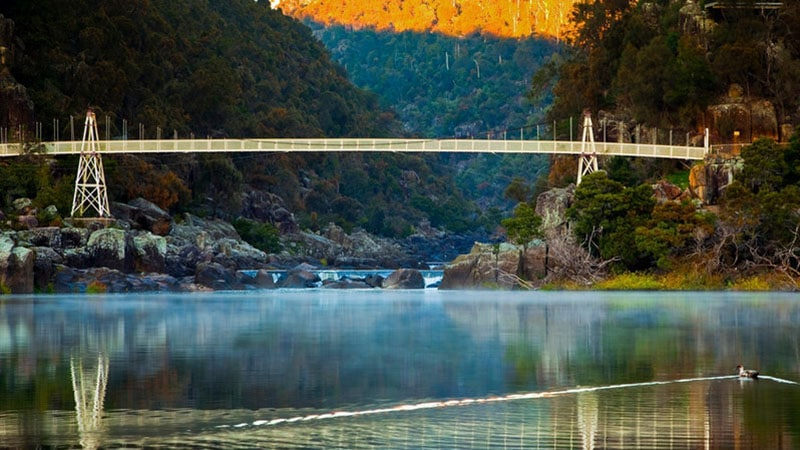 9. Tessellated Pavement
The Tessellated Pavement is the Australian version of Ireland's Giant's Causeway. Come here at twilight to witness magical, colourful reflections in the cracked surface.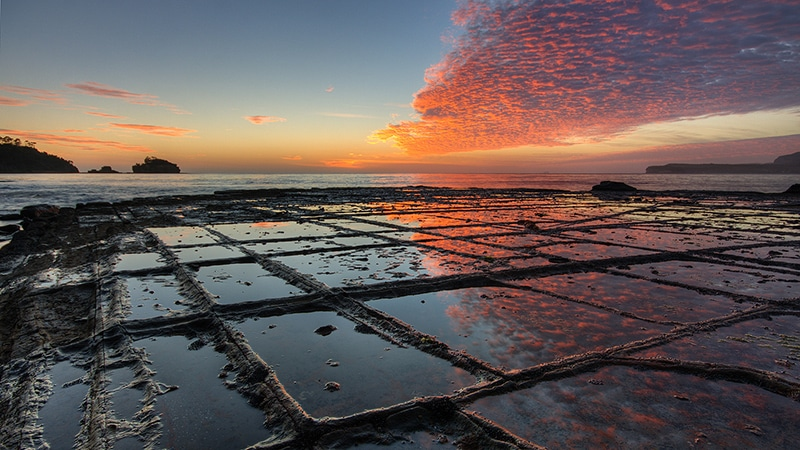 10. Three Capes Track
Experience the Three Capes Track with a walking exploration of this previously untouched south Tasmanian territory. Here, you'll discover 46 kilometres of endless ocean views and raw wilderness on a four-day hike while resting overnight in environmentally-sensitive cabins.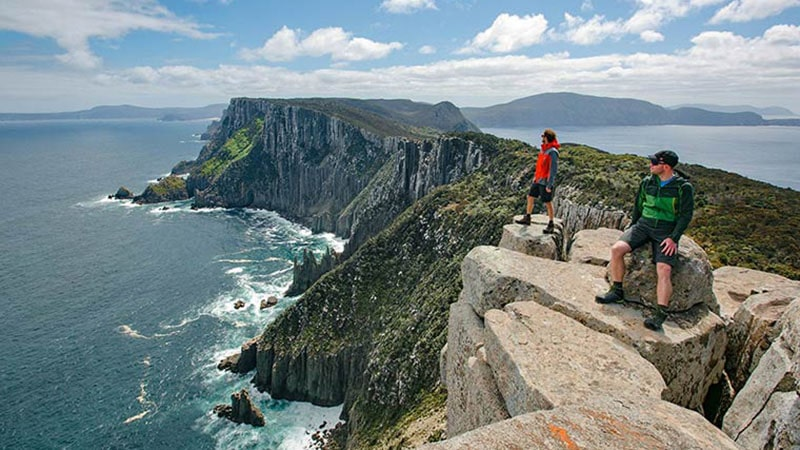 11. Royal Tasmanian Botanical Gardens
The Royal Tasmanian Botanical Gardens is a floral sanctuary in the middle of Hobart and showcases more than 6,500 different kinds of plants on 13.5 hectares. In 2018 the Botanical Gardens will celebrate its 200th anniversary, so be sure to head down to join in on the festivities.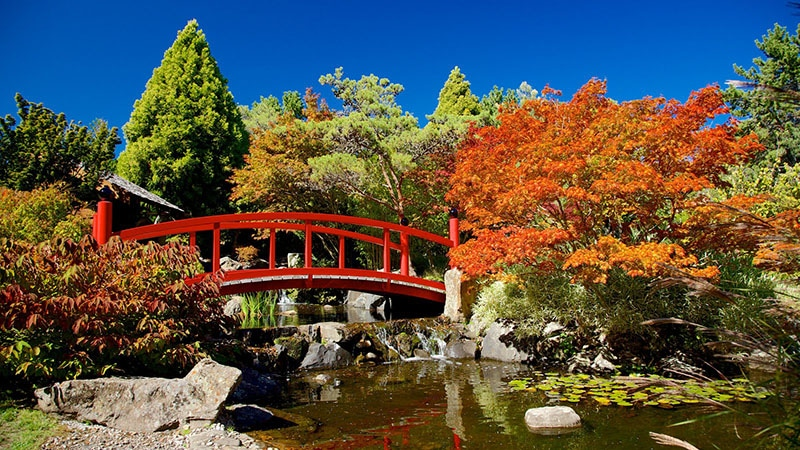 12. Horseshoe Falls
Located in the heart of the country in Mount Field National Park is the Horseshoe Falls. Watch in awe as the water majestically descends upon this step-like rock formation.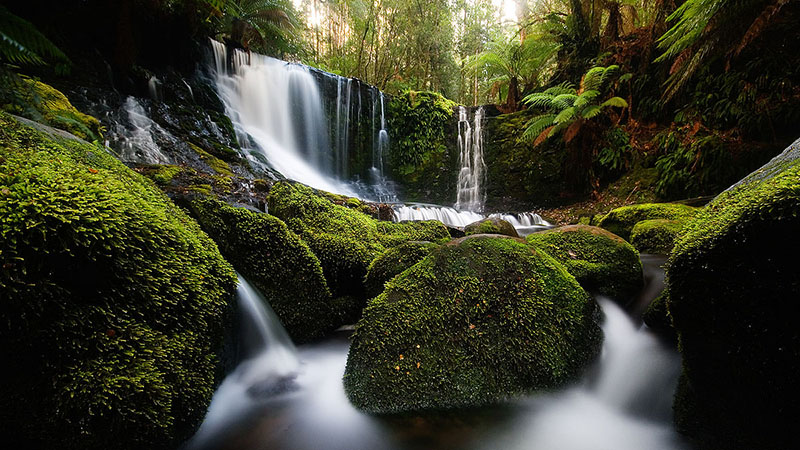 13. Satellite Island
Ever dreamed about vacationing on a private island? Satellite Island in Tassie's south offers the ultimate luxury island experience for you and eight of your closest friends. Starting at $1450 a night you can make it your own, including sporting equipment and all-you-can-eat oysters.