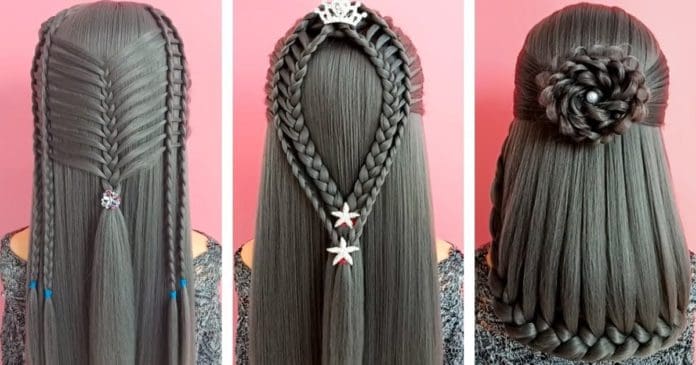 Braids are really in right now — and there are tons of different kinds of braids and braiding techniques to get inspired by. Some will keep your hair tidy, others will transform it into a work of art — while others will do both!
Although hair trends are changing to a greater or less extent every season, braided hairstyles always keep a reserved place in them. After a mad popularity of French braid and fishtails which have been all over recently, we all are striving for some fresh takes on the trend. Well, there's actually nothing new under the sun, but the Dutch or "backwards" French braiding can work pretty well. The Dutch style braiding looks like an inside-out braid that may even appear detachable at first sight. Fear not, it's not difficult to weave: you'll master it like a shot. And then it will open for you a full range of new opportunities in unhackneyed braided hairstyles. Every woman wants to see her hair styled easily yet with chic. We are thrilled with elaborate-looking dos which in reality are pretty simple. Fishtails are among them. You can wear them relaxed and sloppy, sleek and tight, wrapped around your head or twisted in a bun, blended with a pony or left loose on the cushion of luxurious locks. Fishtails adjust themselves to your type of hair and may look very versatile accordingly. Today braided hairstyles are being rocked at weddings, proms, parties, romantic dates and in every day life. Wearing your hair in a braid (especially a French one) is fairly common. However, switching up your appearance can come as easily as flipping the braid on its head–namely, with an upside down French braid. Read on to reveal new ideas for braided hairstyles!
Everyone can agree that time is precious when getting ready to leave for work or school in the morning. Opt for easy hairstyles to save time and benefit from a put together look.
Whether you have already tried them or not, you'll find useful braiding tips and interesting ideas of braided hairstyles to adopt from the video below.
37 Braided Hairstyles For Girls