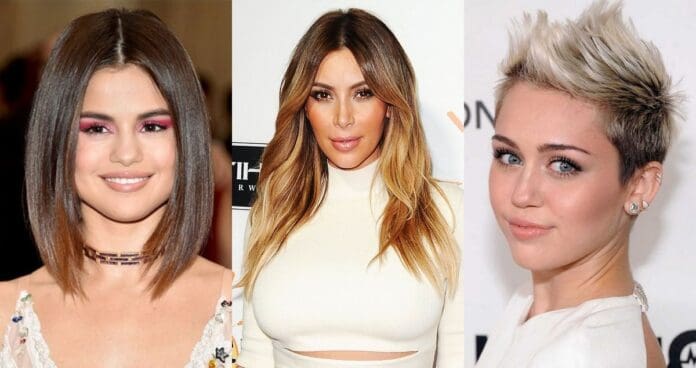 Do you like changing your hair? Well, you are not alone. Take a look at some of the most iconic celebrity hairstyles and you would know what we mean.
Change is good. At least that's what most of our favorite celebrities keep on telling us with their stunning hair makeovers. They change their hair so often starting from the cut to the color that it makes us want to join their hair makeover bandwagon. And if this doesn't itch you to try out a new hairstyle, then we don't know what will. From bangs and blunt bobs to platinum blonde and auburn, we have seen a fair share of famous iconic celebrity hairstyles over the years. We just thought it would be nice to give you a roundup of some pretty amazing celebrity haircuts and styles of this year.
Let the show begin!
55 Best Celebrity Hairstyles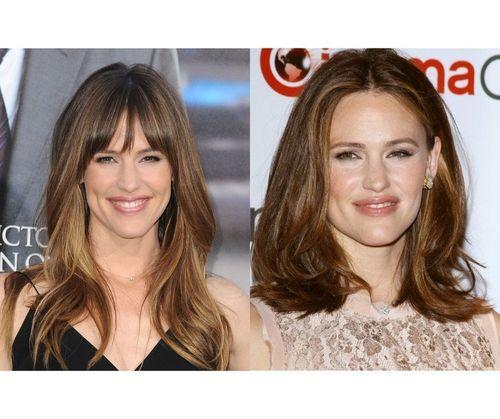 1. Jennifer Garner
There have been several Jennifer Garner hairstyles over the years and we have loved them all. But what truly never fails to amaze us is the transformation the 13 Going On 30 star underwent when she grew out her bangs.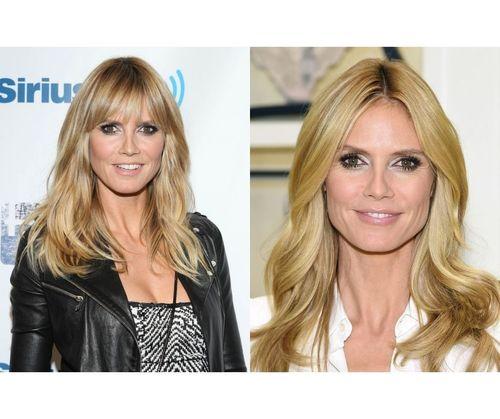 2. Heidi Klum
The Heidi Klum haircut is one of the most amazing celebrity hairstyles that showcases a stunning transformation going from bangs to no bangs. Heidi has changed her hair several times and she looks stunning in each one of those. She channels the rocker chic to the sophisticated elegance with so much ease that we cannot help but rush to the nearest salon with our new hairstyle inspiration.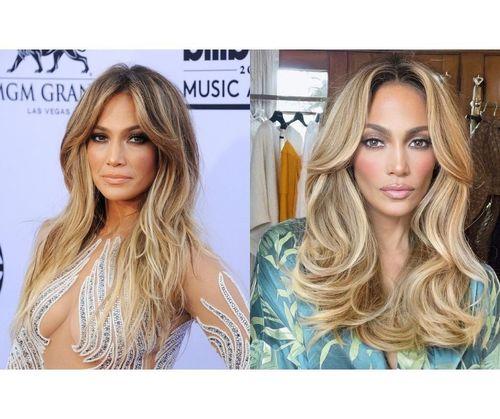 3. Jennifer Lopez
She is a woman who refuses to age and has started to give us major throwbacks through her hairstyles. Jennifer Lopez is an incredibly talented singer as well as an actress who has been our constant hair inspiration. All the Jennifer Lopez hairstyles are a work of art and we are crazy for them. Are you?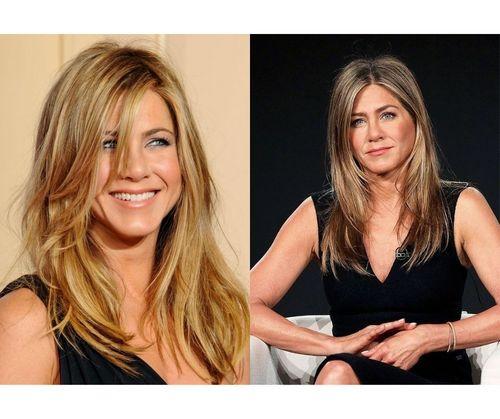 4. Jennifer Aniston
We cannot talk about celebrity hairstyles and not talk of Jennifer Aniston. She is the one who gave us the iconic Rachel cut. Of course, we are going to look up to her for inspiration. The Friends star might not have undergone any major transformations over the years but that doesn't mean she hasn't changed her hair since the 90s! Jennifer has chosen subtle yet highly impactful hair changes ranging from her haircut to her hair color.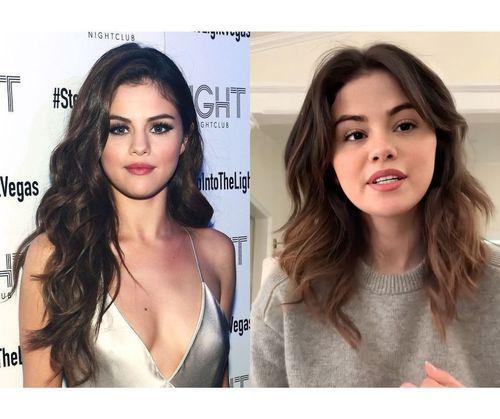 5. Selena Gomez
The latest Selena Gomez haircut has us craving for a long bob. This is one of the most stunning transformations that you can see when it comes to celebrity haircuts. We loved her long tresses and now when Selena has decidedly gone short, we are nothing but heart eyes.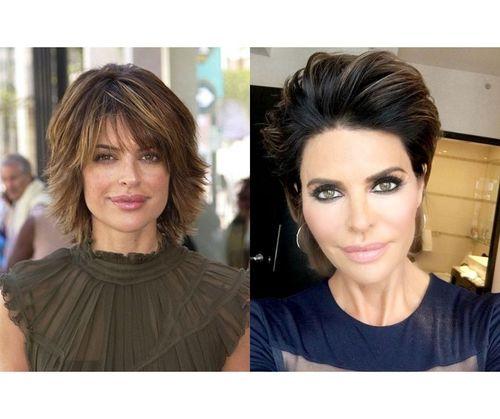 6. Lisa Rinna
We are a fan of Lisa Rinna hairstyles too and this woman never fails to impress. It was after years that she changed her hairstyle from her cute and short feathered layers to a very short backcombed bob.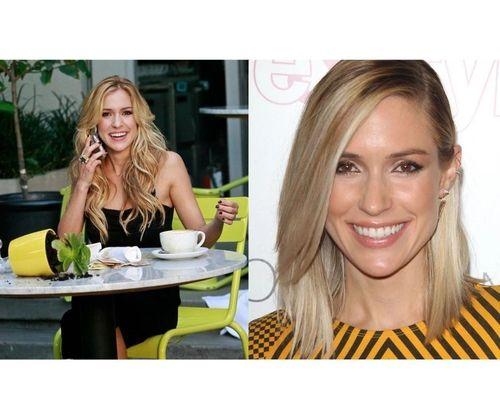 7. Kristin Cavallari
Here is another one of the most stunning celebrity hairstyles that says change can be good. Kristin Cavallari opted for a change as she chopped her wavy blonde locks for an asymmetrical collar bone touching bob.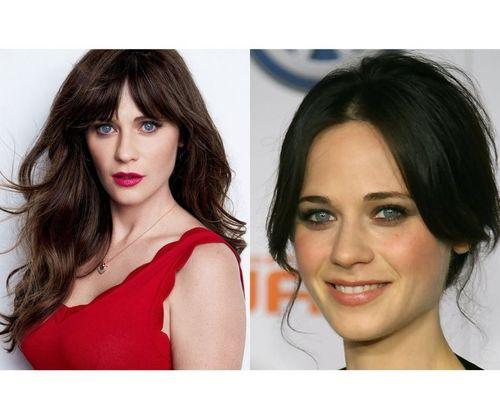 8. Zooey Deschanel
Okay, so this is one of those celebrity hairstyles that will definitely baffle you. Zooey Deschanel has been known for her long and beautiful black tresses with bangs, but what about Zooey Deschanel without bangs? Have you ever had a glimpse of that? There have been some events where Zooey has turned up without her signature bangs and it sure has baffled the onlookers because that's how different the New Girl actress looks without them.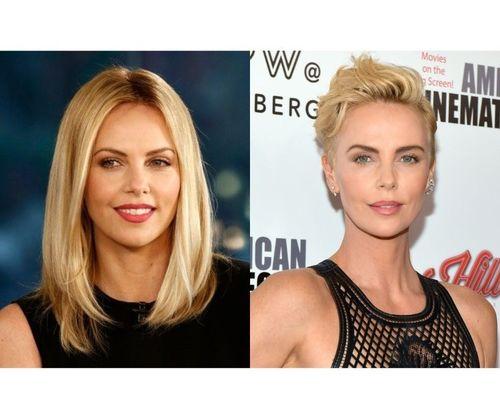 9. Charlize Theron
Charlize Theron must have rocked all sorts of hair lengths before finally settling down to a pixie. And she even keeps on changing her pixie styles. She is a true hairstyle chameleon.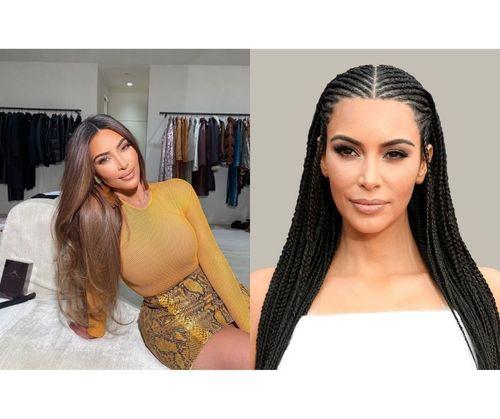 10. Kim Kardashian
There have been several Kim Kardashian hairstyles over the years from super long to a super sleek bob and all of them super stunning. But, what has really added to the list of controversies are the Kim Kardashian braids. Sure, Kim looks amazing in braids but it also is a big part of cultural appropriation. Because Black culture is not an accessory to be flaunted at music festivals by White folks.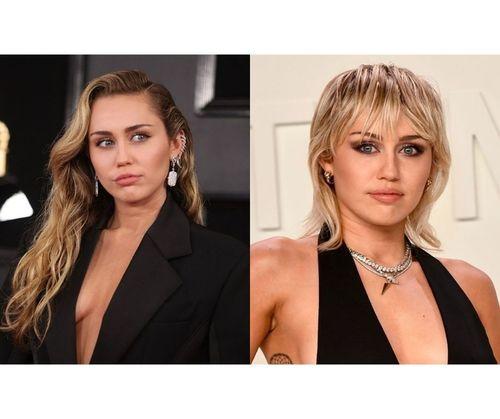 11. Miley Cyrus
Miley Cyrus has given some of the most surprising yet stunning hairstyle transformations over the years. She has not shied away from experimenting and has always let hair hairstyles express her personality, individuality, and mood. The Miley Cyrus short hair has been some of the iconic hair inspirations of all time. The recent transformation was from long and wavy to a nice and groovy mullet.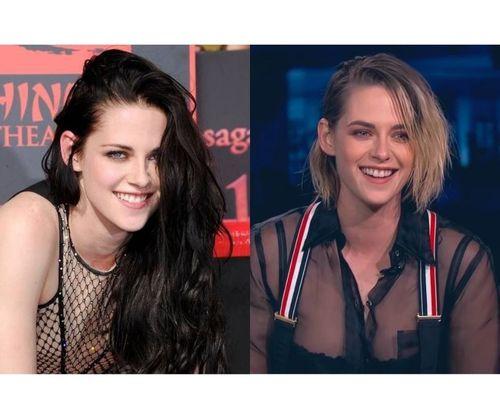 12. Kristen Stewart
If the Miley Cyrus hair transformation surprised you, then this is a celebrity haircut of the same league. Kristen Stewart is a true goddess who has changed her looks several times since the Twilight saga. We are especially in love with the Kristen Stewart short hair. Who wouldn't be?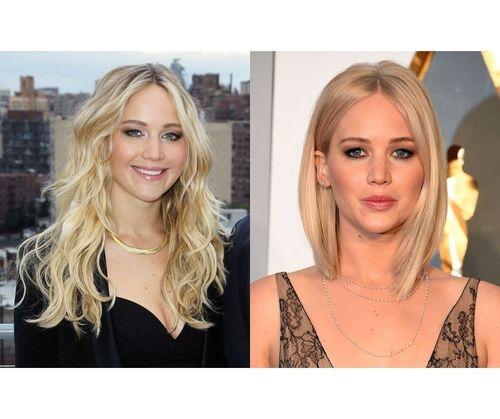 13. Jennifer Lawrence
There are many celebrity hairstyles where you can see the switch from long to short hair lengths has made a lot of difference. You can see a similar thing with Jennifer Lawrence short hair. she looks drastically different with the Jennifer Lawrence haircut and we love it.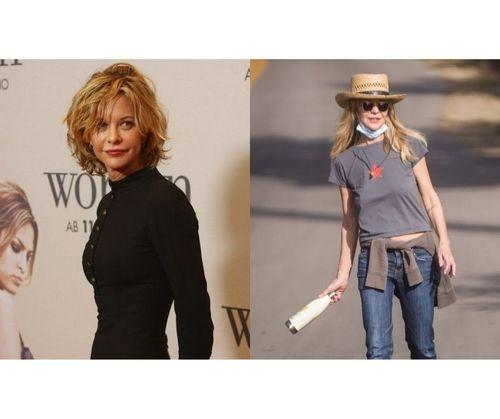 14. Meg Ryan
When it comes to celebrity hairstyles, there is one celeb that we have always adored and sought hair inspo from—Meg Ryan. Ever since we saw her in You've Got Mail, she has had our hearts. Meg Ryan hairstyles have never failed to impress. And we fell in love with her once again as Meg decided to grow out her signature bob into a medium-length layered haircut.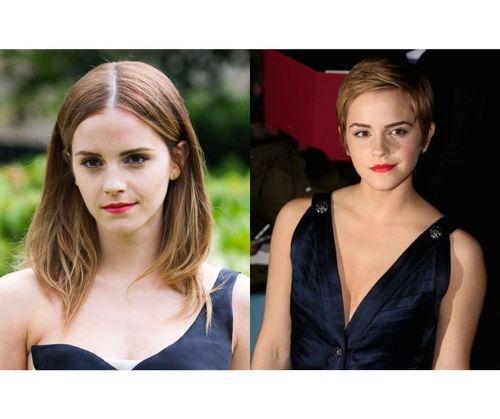 15. Emma Watson
Emma Watson pixie cut was a major iconic moment in the history of celebrity haircuts and for all the right reasons.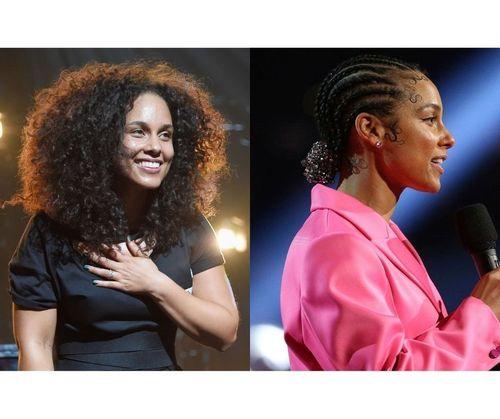 16. Alicia Keys
Alicia Keys has always fought for her individuality in an industry that likes to put women, especially women of color, in specific boxes. But, Alicia has managed to rise above all the noise to shine. She initiated the talk around the internet's famous no makeup movement. And she has also given us some of the most gorgeous hairstyles including the impressive Alicia Keys braids.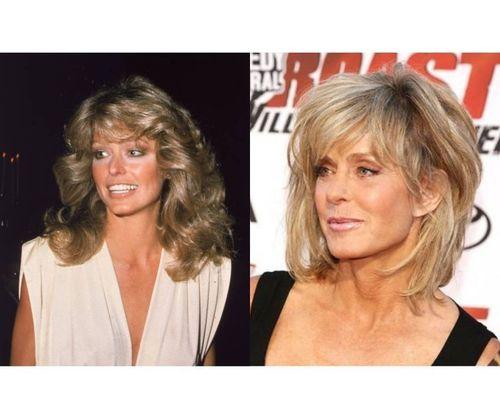 17. Farrah Fawcett
Many trends from the past decades have made a comeback in the recent years. So, it was not a surprise when the Farrah Fawcett haircut became the talk of the town again. This is one of the most iconic celebrity hairstyles that was first seen in the original Charlie's Angels. Farrah Fawcett switched to a feathery bob later on but it is really her shag hairstyle that has been etched in everyone's memories.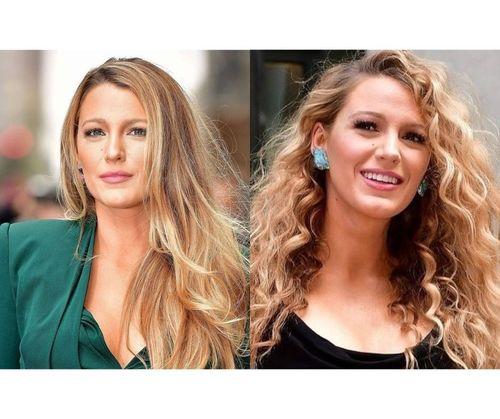 18. Blake Lively
Can there be any celebrity hairstyles as stunning and magical as that of Blake Lively's? Her mermaid-esque hairhase always left us drooling with some mermaid-esque dreams of our own. It was a nice day when we got to see her transform her signature straight blonde hair into loose curls.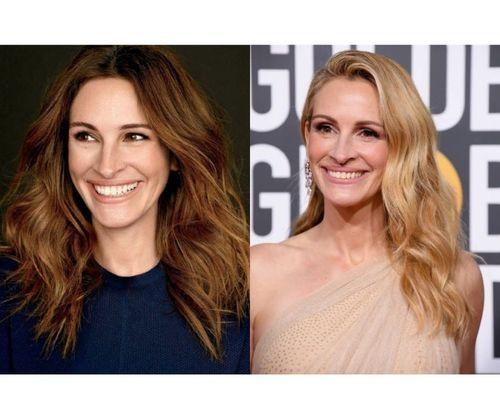 19. Julia Roberts
Of course, we haven't forgotten her iconic red curls, but there have been many Julia Roberts hairstyles ever since. She has never been the one to stick with just one hairstyle. So, over the years we have seen the Pretty Woman have fun with brunette, auburn, and all sorts of blonde to straight, curly, and wavy hair.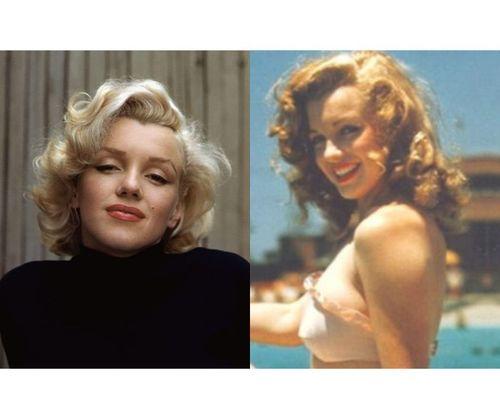 20. Marilyn Monroe
This is one of the most iconic celebrity hairstyles that has made its mark and is unforgettable. The signature blonde curls of Marilyn Monroe still get recreated to this day. But, do you know that he also had gorgeous red curls for quite some time that looked just as pretty.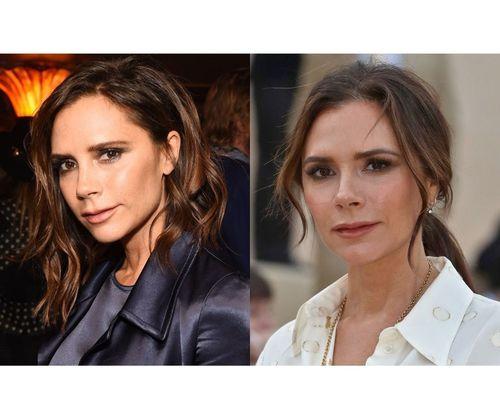 21. Victoria Beckham
Here we have another one of the celebrity haircuts that has left many talking. Victoria Beckham has flaunted a nice asymmetrical bob for a significant number of years. So, it was quite a surprise when Posh Spice decided to grow her hair out. This was undoubtedly, a stunning hair transformation.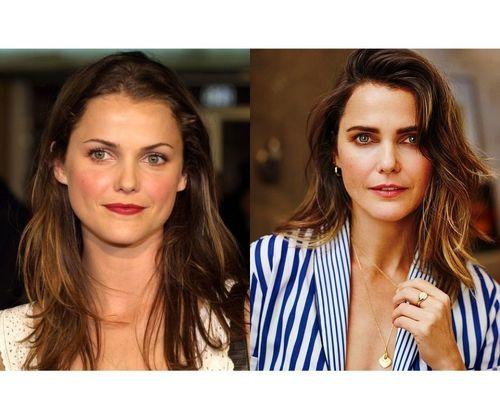 22. Keri Russell
Like Julia Roberts, Keri Russell was also known for her gorgeous curls, but that didn't stop her from changing her hair over the years. She went from having glossy and bouncy curls to soft waves. She also changed her hair length and was last seen with a shoulder-length cut with highlights.
23. Raquel Welch
Raquel Welch haircuts have been iconic in their own way. From a short a fuller bob to voluminous wavy shoulder-length style, she knows what she is doing and that's exactly what makes anyone a fan of the Raquel Welch hairstyles.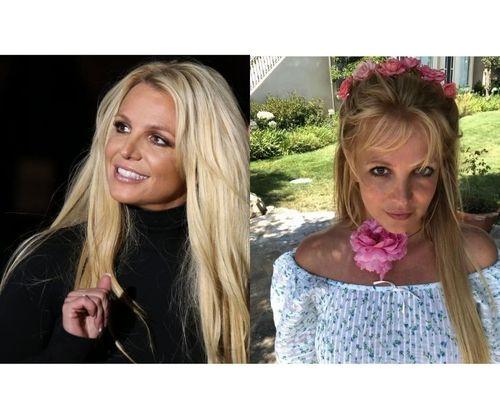 24. Britney Spears
Well, it's Britney bitch! And she never fails to impress. She has been a style icon for many years and continues to do so. To see her transform her look from her signature straight blonde hairstyle to wispy bangs has been a delight. Does she not make you want to get bangs?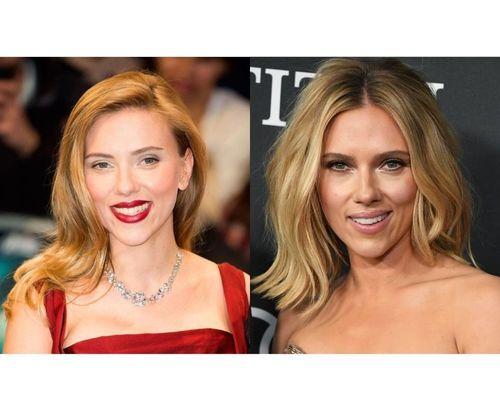 25. Scarlett Johansson
Here is another one of those celebrity hairstyles that will tell you that change can be good. We loved her with her glossy red hair and we also loved the Scarlett Johansson short hair in blonde. Be it the long bob or the pixie, Scarlett has completely changed her look several times and we are here for it!