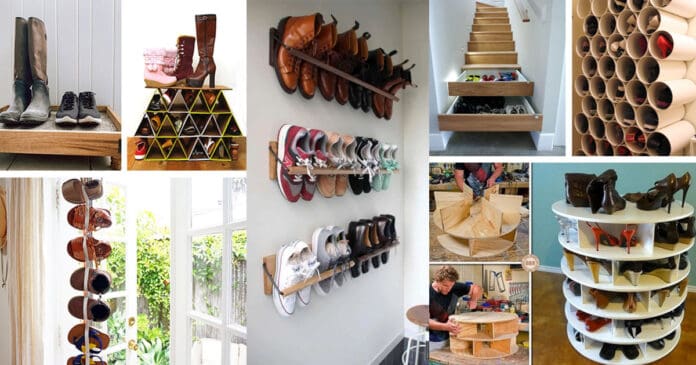 Organizing shoes is a hell of a task—that's a universal truth. Personally, I'm of the opinion that choosing the perfect shoe rack is the most difficult part. We need to consider a lot of aspects—its color, convenience, layers, structure, and design among a lot of other things. Even after that, it's highly unlikely that the rack will meet all our expectations. Choose a simple personalized shoe rack for your place that'll consist of all the features you're looking for!
1. Tall Black Rack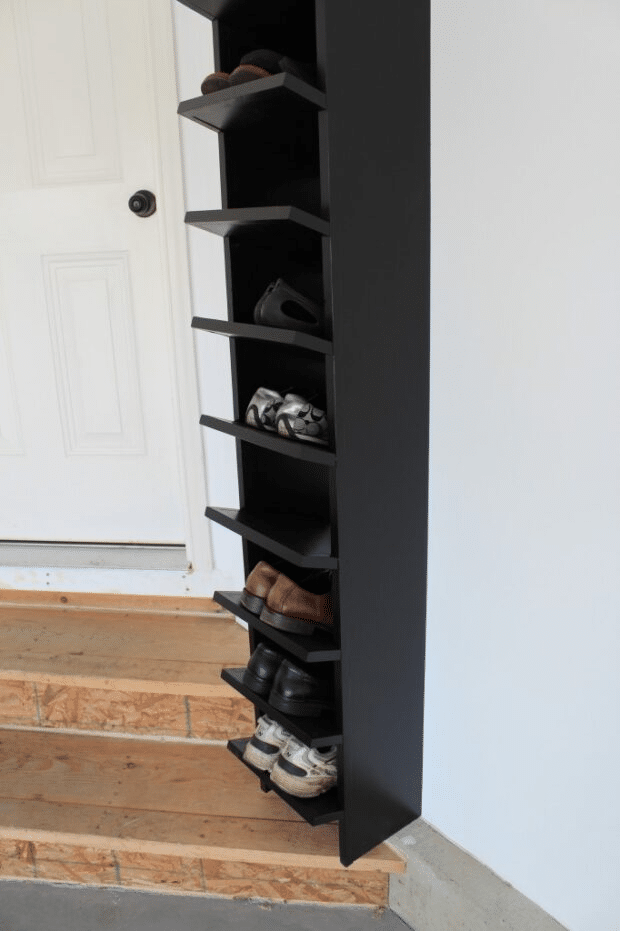 This idea is for the garage shoe storage but it'll look good near the front door too. It's a great way to store your small collection and also save space if you've got a small place.
2. Shoe Hanger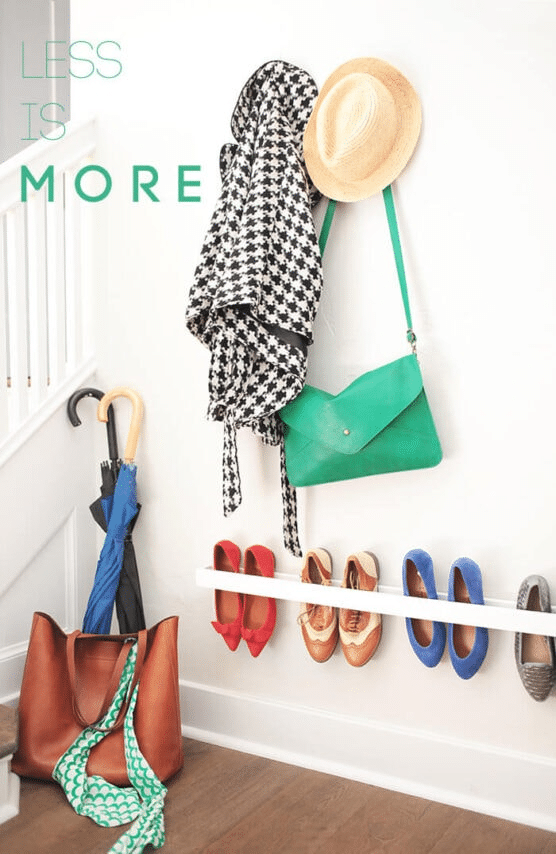 Here's another great way to store a small collection of shoes and save space at the same time! You can keep this organizer in the entryway or the mudroom. Simply, slip in the shoes onto the rack and everything will look neat and tidy. But, this idea may not do well for heels.
3. Crown Molding Shoe Racks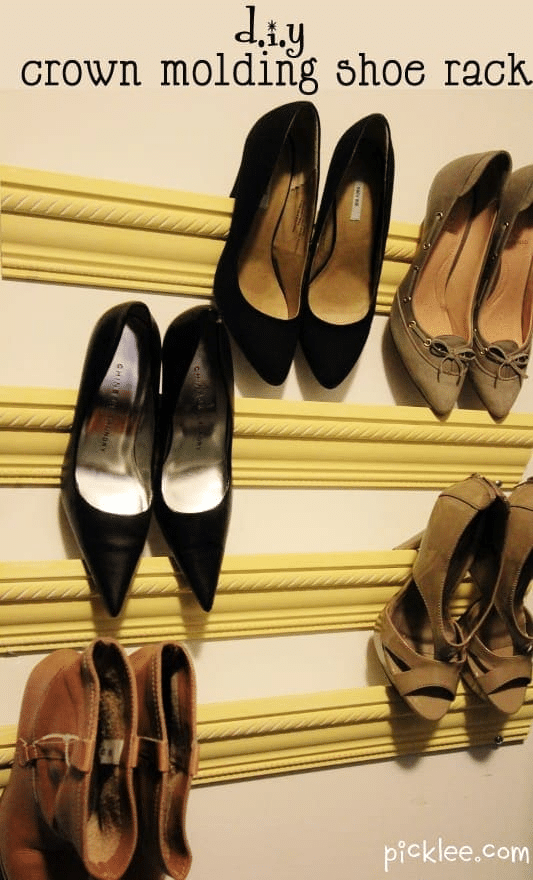 Here's an idea that'll sort your "heel storage" problem without taking up a lot of space! This rack looks the best in the closet but you can keep it in the entryway too.
4. Copper Shoe Racks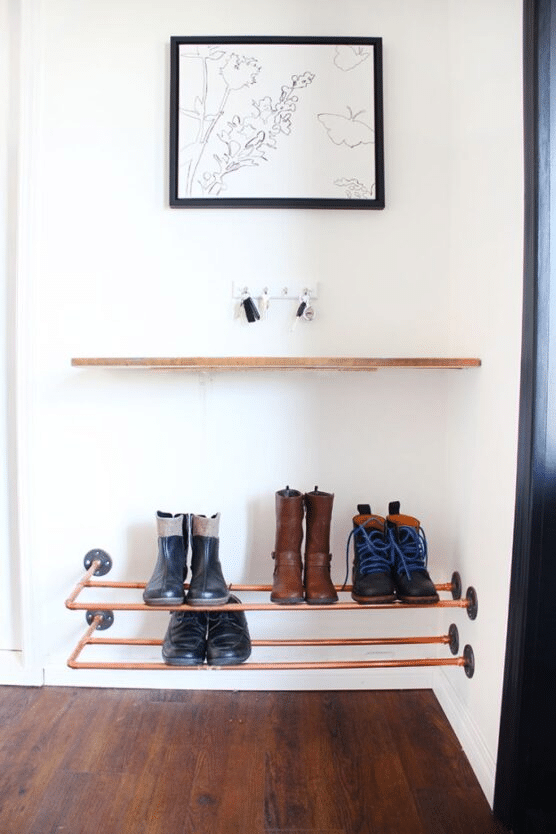 This one's a fun DIY as well as a good shoe storage unit for almost all types of shoes. This floating organizer will look great in both the entryway as well as the closet.
5. Planter Shoe Racks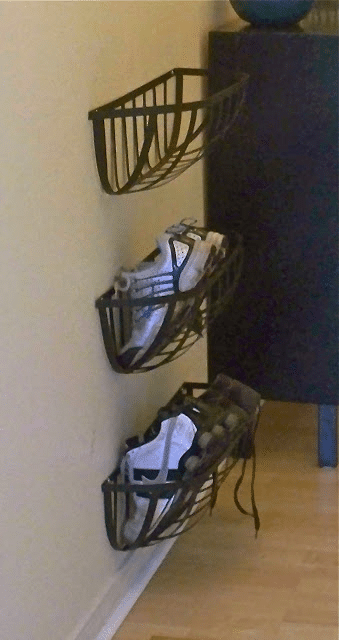 All you need to do for this is get some horse trough planters and mount them on the wall. Easy!
6. LACK TV Unit Shoe Rack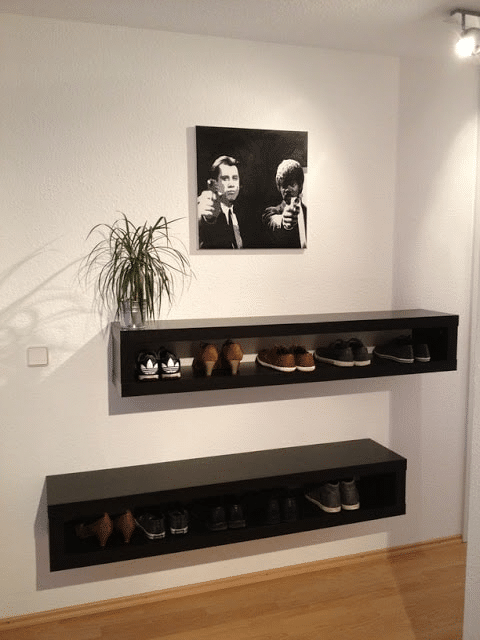 If you have any old LACK TV units lying around somewhere, make a shoe rack out of them! But if you don't have any, use engineered wood to make one! This rack will look beautiful in the entryway.
7. Crates' Shoe Rack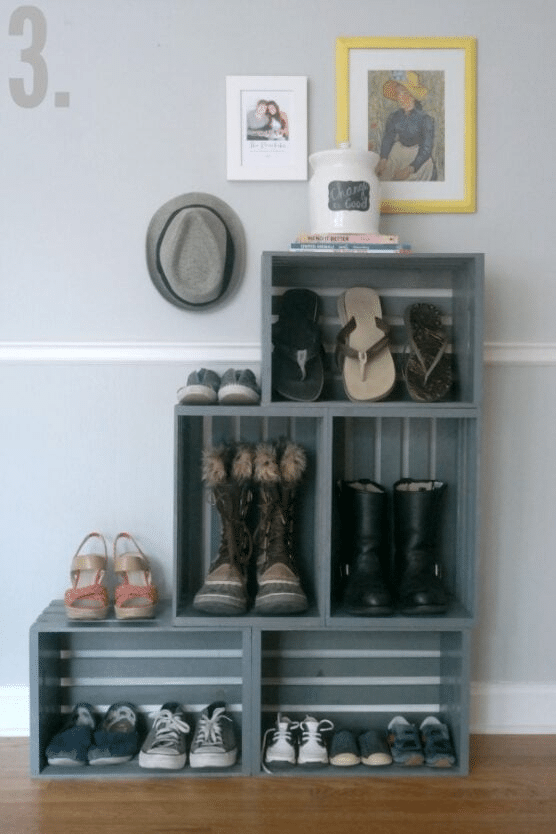 Why not use crates as shoe racks too?! Get as many wooden crates (not the plastic ones 'cause they ain't so tough) as you need for building this rack.
8. Hanging Boot Rack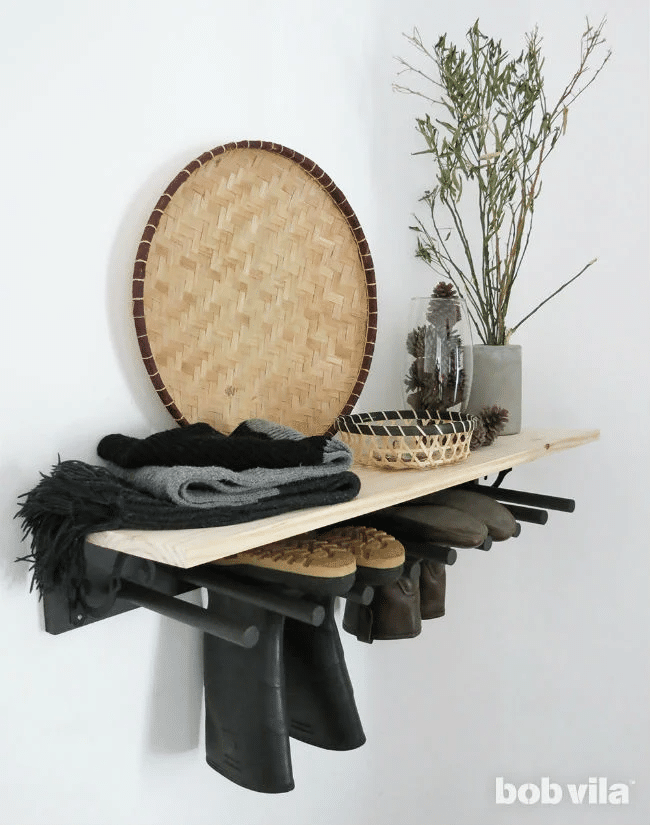 This rack is mainly for storing your boots as well as your bulky winter footwear. Attach this rack to your entryway wall and get rid of the clutter near your door.
9. Multiple Shelf Shoe Rack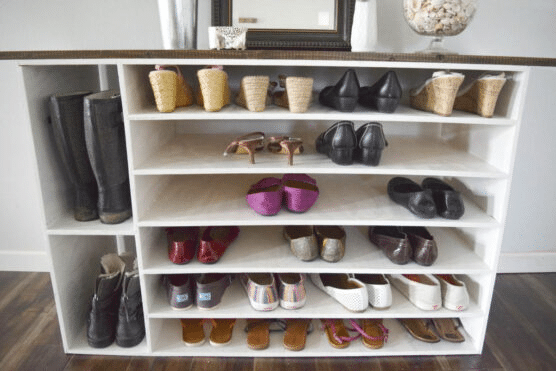 If you've got quite a collection of shoes, build a wooden shoe rack with as many shelves as you need! This rack will be most suitable for the entryway.
10. Peg Rack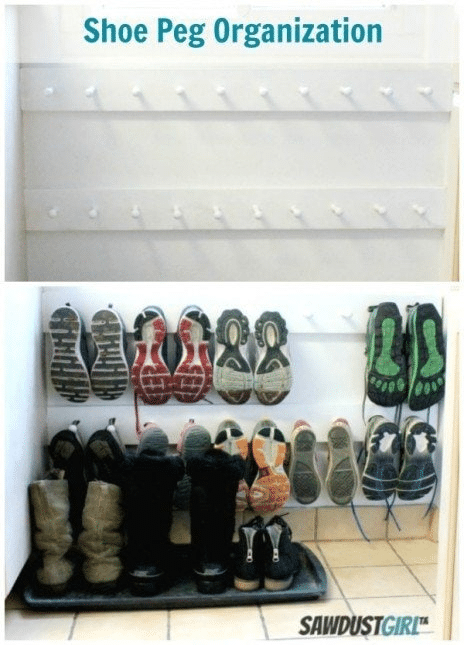 This easy DIY shoe rack can be mounted on the entryway wall, or on the closet wall.
11. Garage Shoe Rack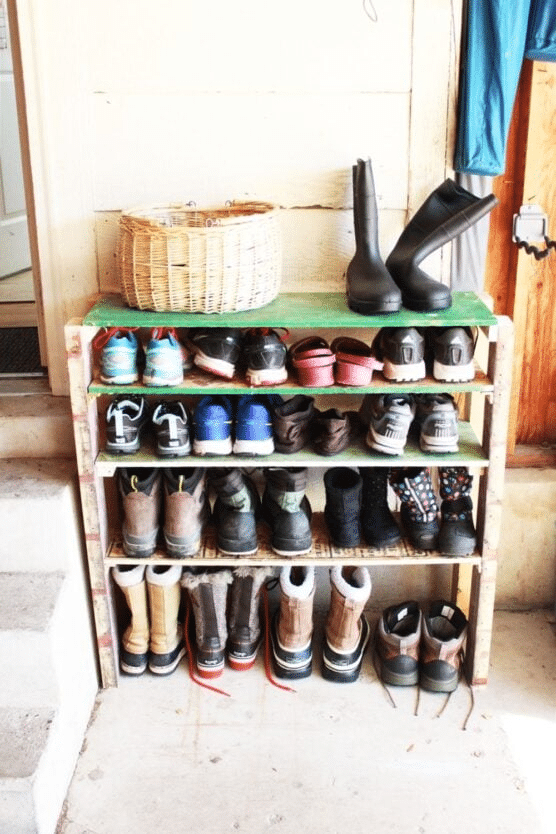 If you've got intermediate skills in carpentry, and some unused stash of wood lying around, then this DIY is perfect for you!
12. Mesh Shoe Rack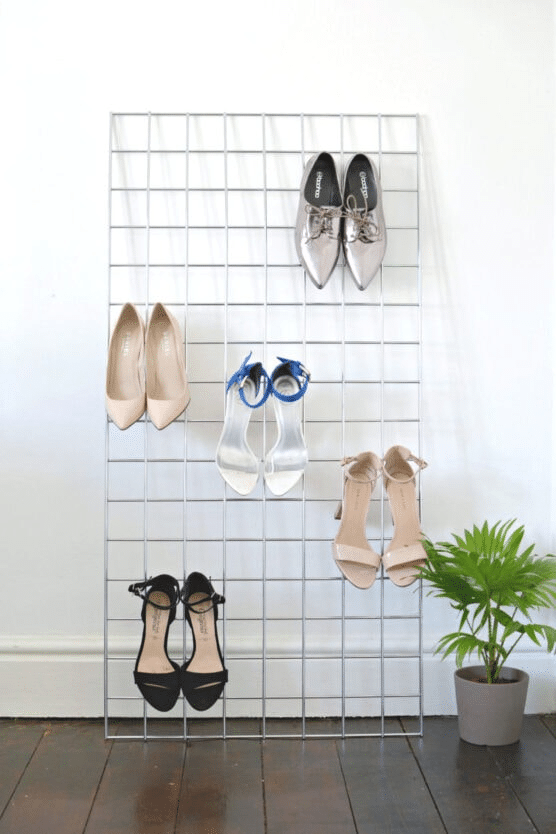 Are you having a hard time organizing your heels collection? Are you looking for the perfect rack at a low cost without putting in any effort? Then a giant mesh is the best solution!
13 Cardboard Triangles' Rack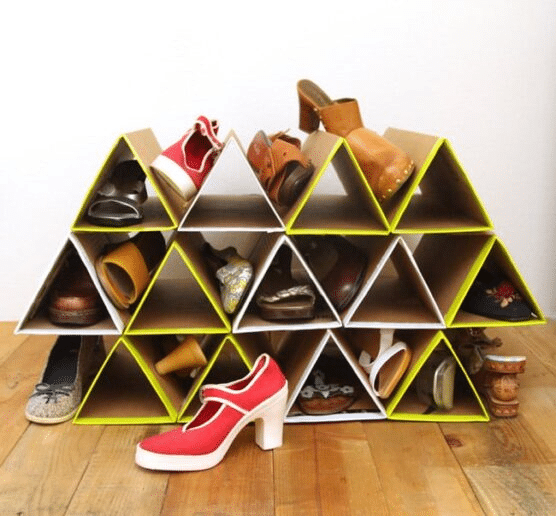 Geometric pieces look pretty eye-catching, don't they? They never go out of fashion too. This rack made out of triangles is said to be "super space-saving" and a super-easy DIY rack. It's pretty cheap too!
14. Giant Ladder Rack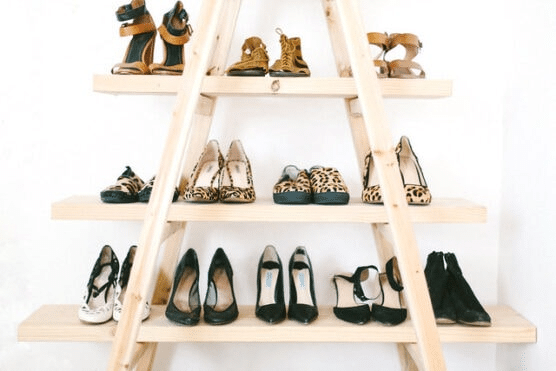 If you've got a good amount of different kinds of footwear, you gotta make this giant ladder rack!
14. Cardboard Box Rack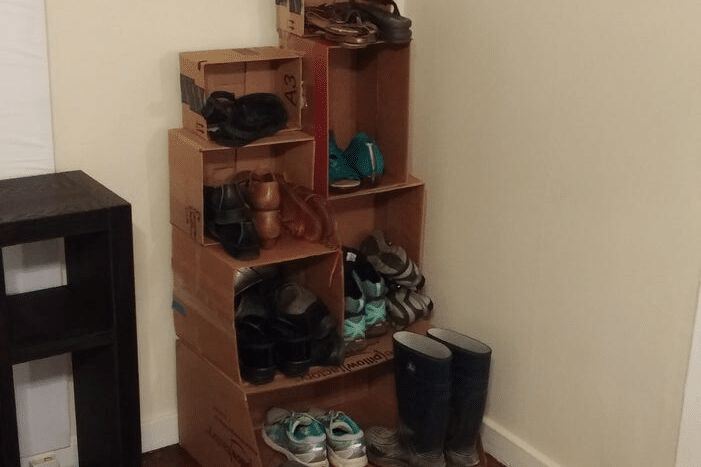 If you want a minimalist shoe rack, you can make one out of cardboard boxes. It's simple, and enough to organize all your shoes properly. You can display it in the entryway or in your closet.
15. Clothes Hanger Shoe Organizer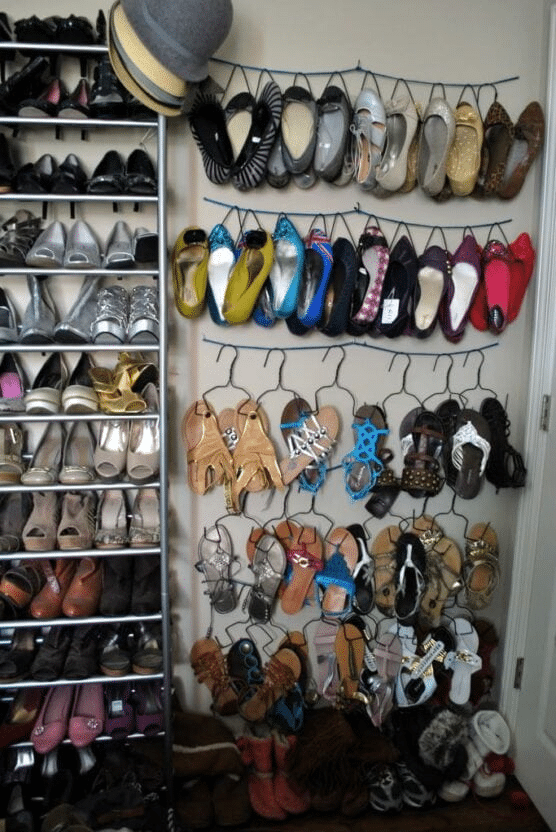 Now this one's a clever idea! Simply get a bunch of clothes hangers and shape 'em in a way that you can hang your shoes instead.
16. Skateboard Racks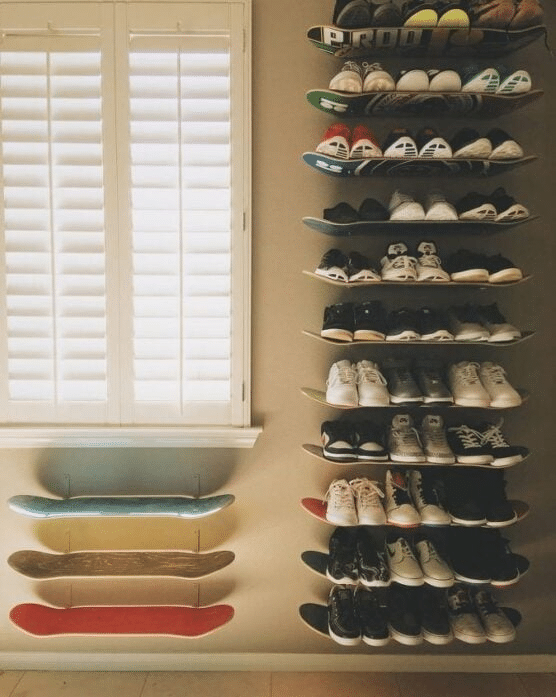 This idea is suitable for both large and small shoe collections 'cause you can install as many shelves as you want! On the entryway, in a corner of the living room, in the closet—all these spots work well with these racks.
17. Shoe Trolley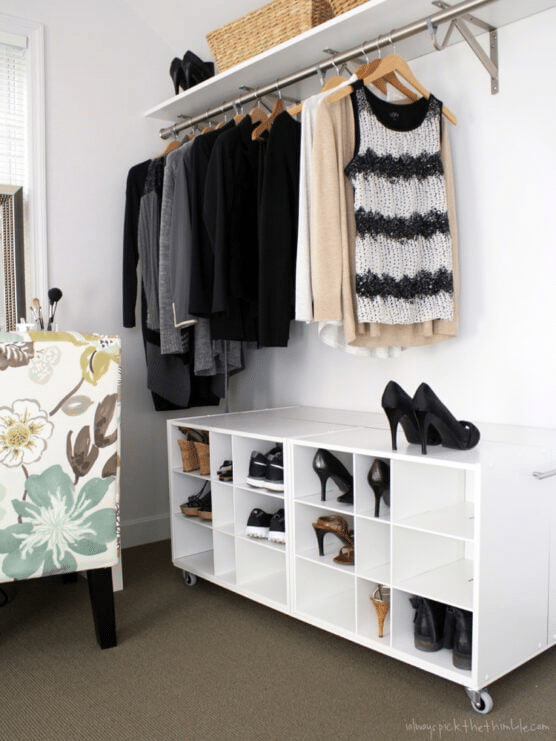 This may seem complicated to make, and yup it kinda is, BUT if you follow the steps carefully, you'll end up with this wonderful shoe rack.
18. Dowels' Shoe Rack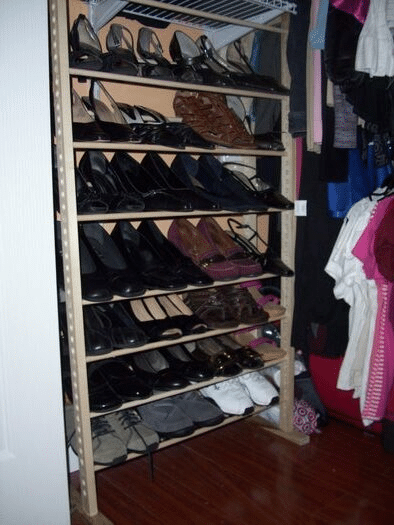 If you have a wide variety and a large number of shoes to organize, this rack will be apt for that! You can place it in the closet.