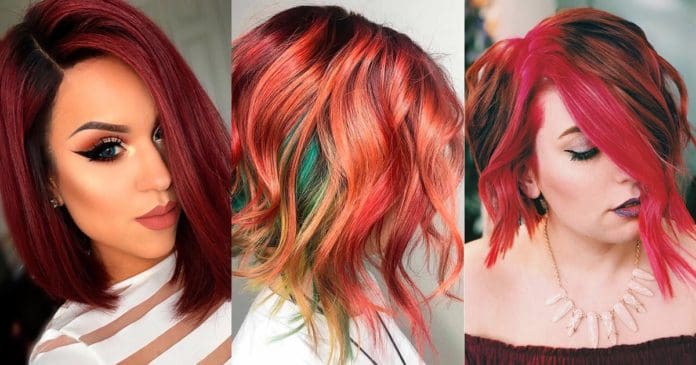 Short red hair is something that not every woman would dare to pick. Nevertheless, it is a huge trend nowadays. A couple of hundred years ago women with this hair color were considered to know witchcraft. Thank God that time is gone. Things have changed in a totally opposite way. In the 21-st century, men consider redheads to be the sexiest. Probably they still have a little something going on that makes them a man magnet.
Short Red Hair Bob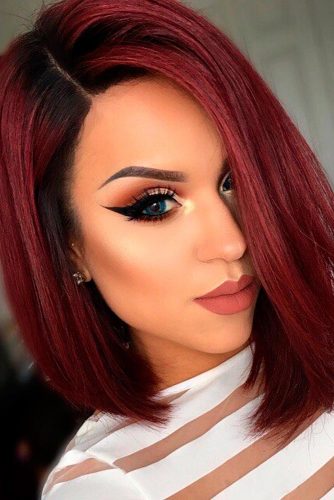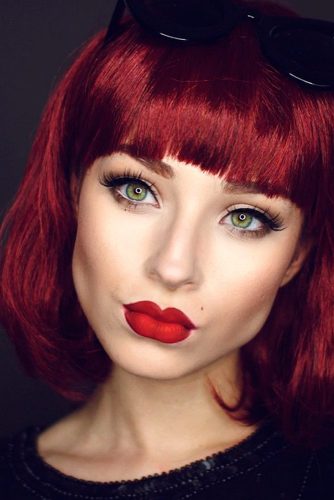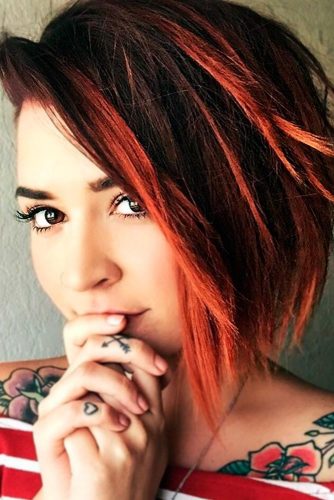 Short haircuts are the most passionate, daring, and hot. Of course, you can take it to the next level. A fringe is the most popular feature of this haircut. If you want to go even farther, try out ombre dying.
Lovely Short Red Haircuts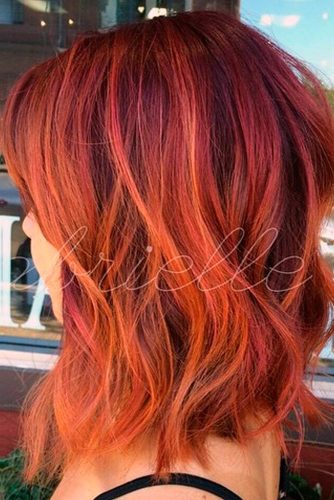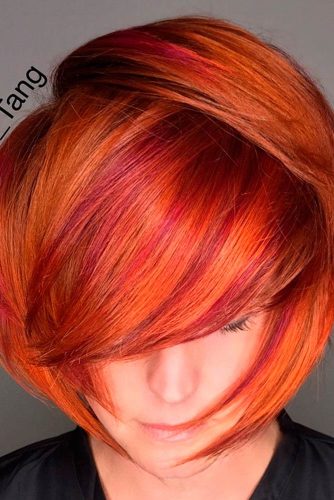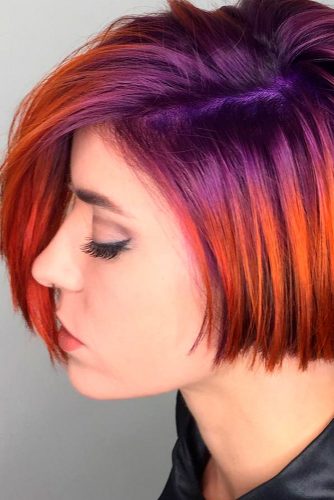 Contrary to the common belief, short hairstyles have many styling options. You can try messy hair, sleek hair and a lot more. By the way, tight curls are just the cutest for short red hair.
Sassy Short Red Hair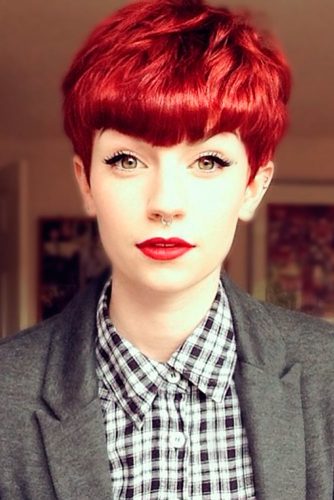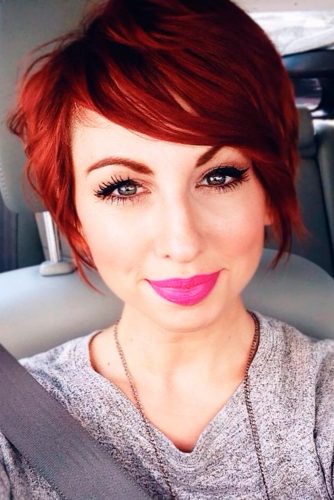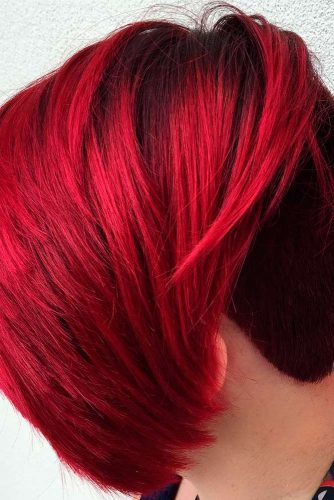 And now let's see which haircut to get for your red hair depending on the shape of your face. If your face is round, look for a cut that makes your face appear a bit angled.
Cute Curly Red Hair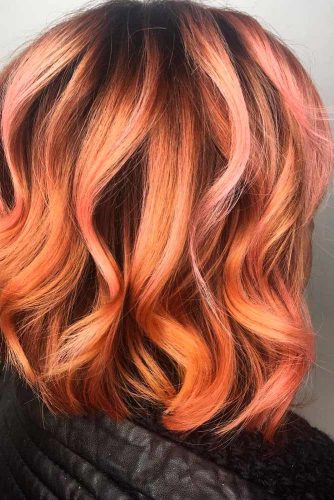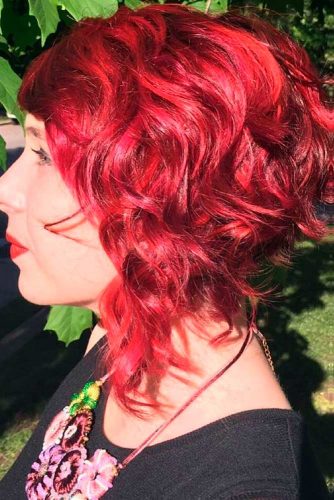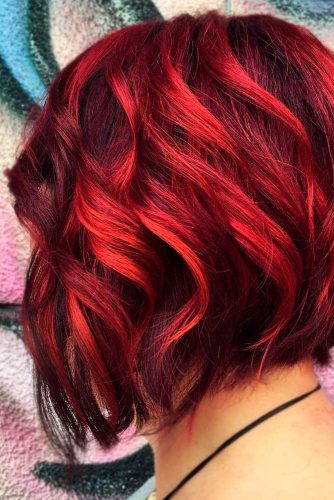 Not to accentuate your round face, never get your hair cut shorter than medium length. If your face is square, stay away from bangs that are straight across, and chin-length and pixie haircuts.
Bright Look With Short Red Hair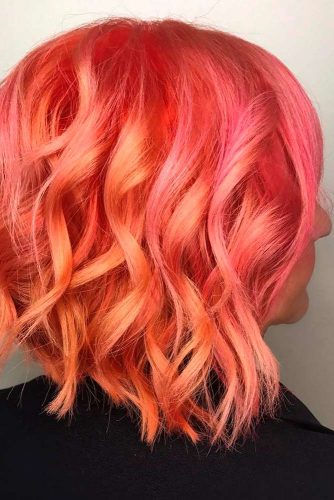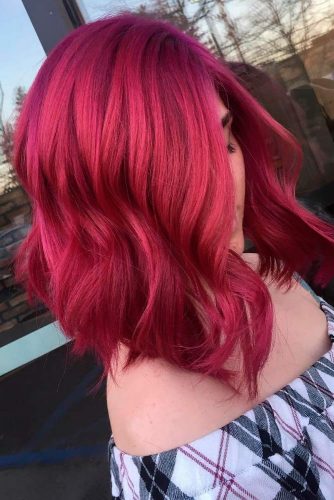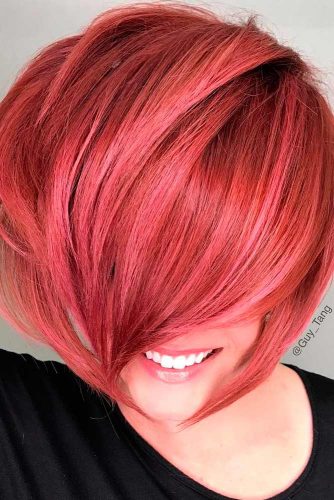 And ladies with heart shaped faces should not opt for cuts that make a crown very voluminous. Is your face shape long? Then stick straight hairstyles are definitely not for you as these can elongate your face even more.
Red Color Shades For Short Hair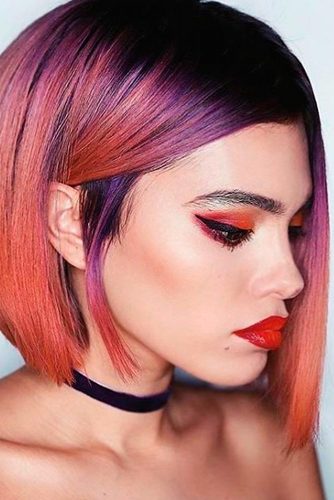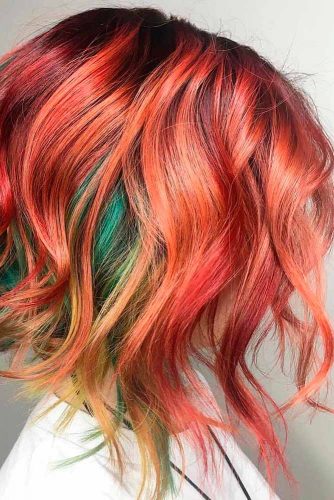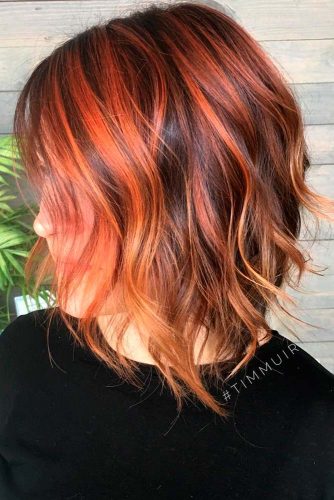 A voluminous crown and a medium length hairstyle will draw the accent upwards. Also, you might opt for blunt bangs. It's a good idea to add much texture and loose waves and thus soften your appearance.
Ruby Red For Incredible Look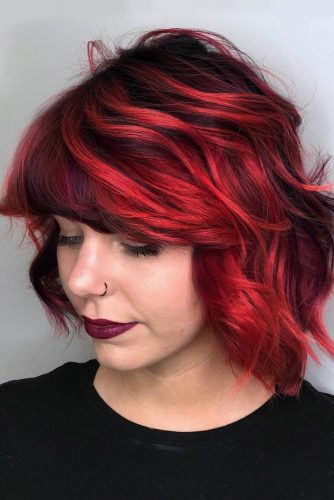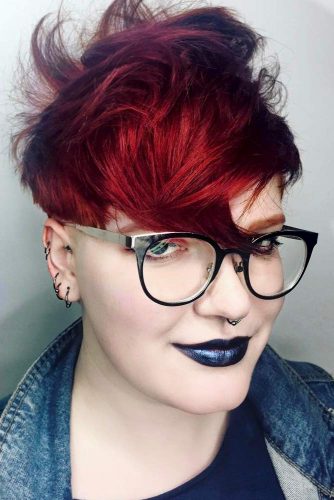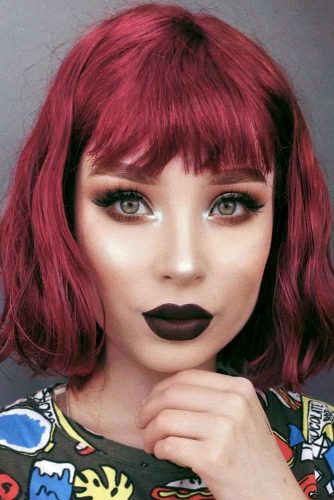 Ruby shades are gorgeous. If you want deeply saturated hair color, choose ruby red and attract the attention of all around. Also, you can highlight some strands with bright red color for more lush hair look.
Red In Combination With Dark Brown Hair Color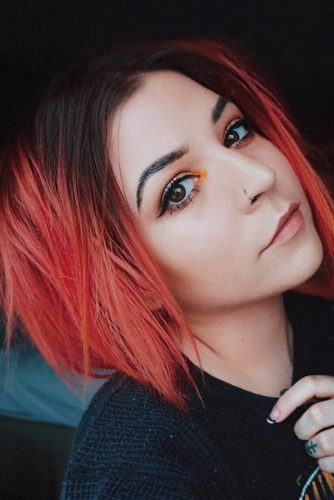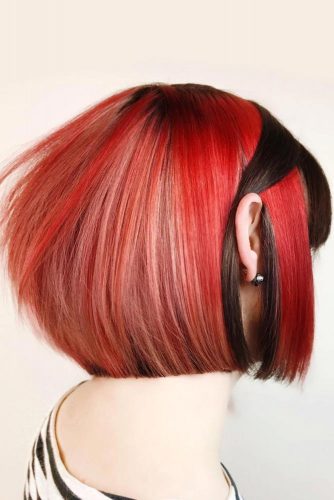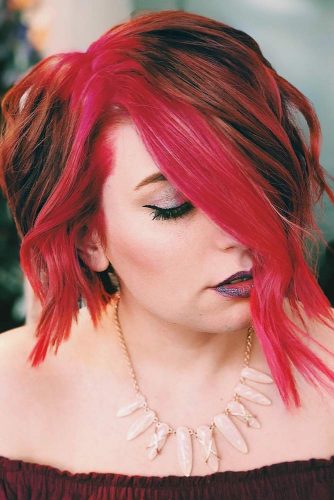 If you do not dare to color you all hair in red, choose one of these techniques. Ombre, separately colored strands and any type of color combination with red look fresh and trendy. Let's experiment with color!