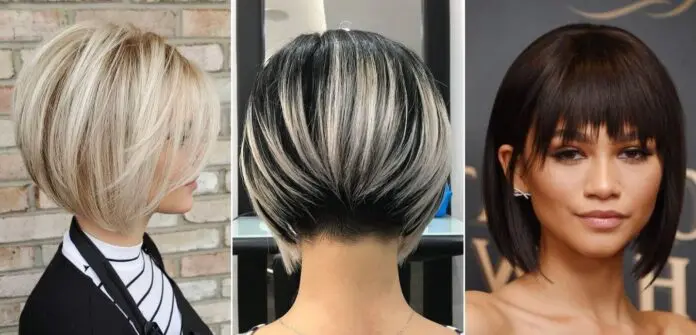 Bob style is becoming increasingly fashionable and trendy. It is well-loved and admired by numerous actors and celebs. Bob hairstyle is suitable for all types of faces, such as oval, elongated oval, square or round-shaped faces. It is a great choice for curly or straight hairs. There are a variety of hairstyles you can pick from and often it is based on what type of style you decide to choose will work with your hair type, face shape or not. Bob styling is among the easiest and basic hairstyles. If you don't need frequent trips for a haircut, these are ideal for you. You can consult with your hairstylist regarding the best products for maintaining your hair. A large portion of women are a fan of this style, however they're not sure which style to pick. To help them sort out this confusion there are 23 beautiful Bob hairstyles that you can experiment with in 2023.
23 Bob Hairstyles 2023
Middle Parted Short Bob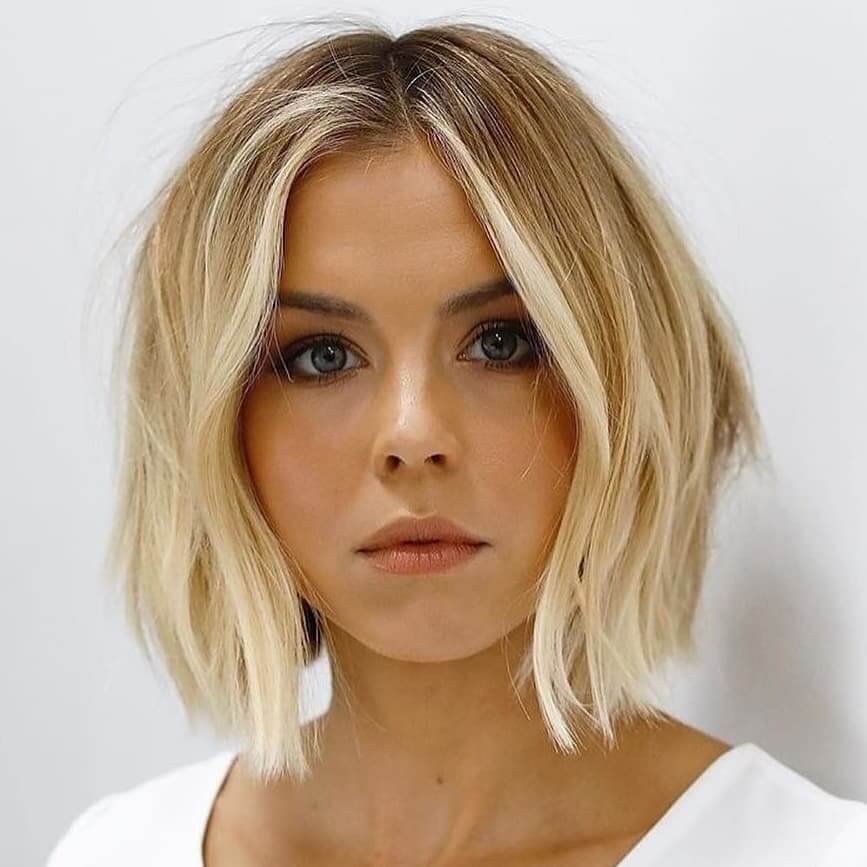 It is a bob hairstyle is going very well. The hair on the back is short above the neck. The front hairs are separated from the middle and fall beneath the chin. This style is ideal for people who prefer a more elongated appearance. Also, if you've got a round face or a chubby one it is possible to opt for this short hair bob with a middle-parted style. This style is ideal when you have straight hair. The ends aren't smooth, they appear rough. The hairstyle looks fantastic on blonde hair. when it is this way, it shifts between light and dark. Hair roots are of natural color. When it gets to the end the hair's color begins becoming light. This creates a cute and stylish look to the person wearing it. So , this season, dress with this style of bob.
Short Choppy Wavy Haircut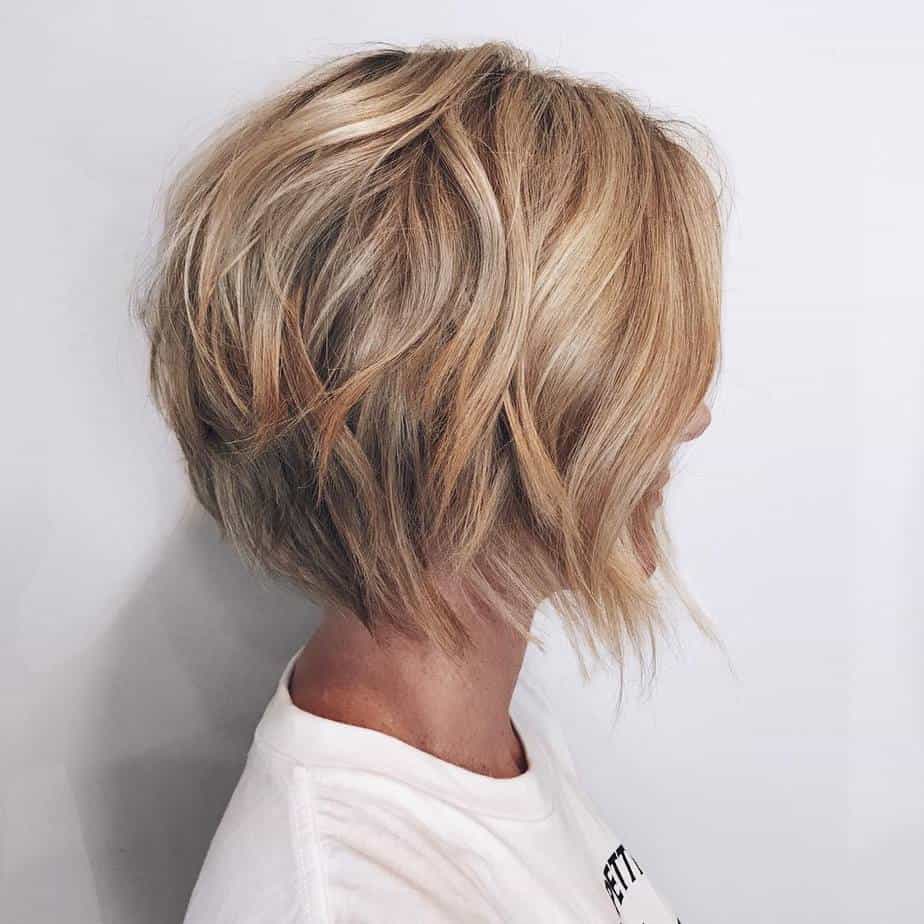 This appears to be a modernized variation of the traditional Bob. In this version, the long hair appears at the top, with the sides tapered in a short length. The layers are spiky and have undercuts. If you're looking to create a masculine style, you can effortlessly choose this cut. When you go with this cut you could lose the length of your hair, but as a result, you'll be able to get a shorter, easy-to-style. Pixie cuts are about 1/2 inch to 3 inches in length and has more hair on top and shorter hair in the back. It can also help add the volume of your hair. This is a trendy fashion to match. It provides you with a trendy tomboy style. To maintain the look and layers, apply hair spray.
Short Layered Haircut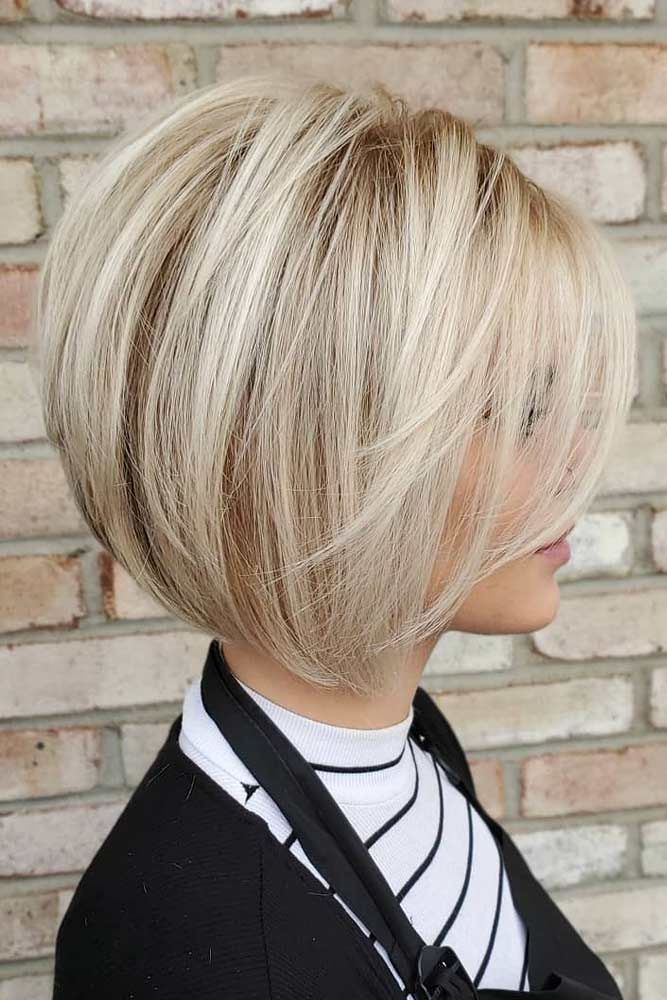 This is a hairstyle that allows different layers to be visible, such as short layers that are placed on top of long hair. The hairstyle is stunning and the layers improve the thickness and quantity of hair. This style of bob is trendy and popular among young women and girls. The hair in front is shorter and can enhance the appearance of your face when it falls over your face. Similar to other styles of bob hairstyles, this one is shorter in the back, and long on the sides. This bob cut looks fantastic when your hair is straight. It is best suited for a oval or round face. The bob hairstyle is easy to keep and easy to maintain. You can create this look on your own. You don't have to go to the salon often. Hairstyle your hair with this gorgeous and beautiful hair cut.
Sophisticated Short Hairstyle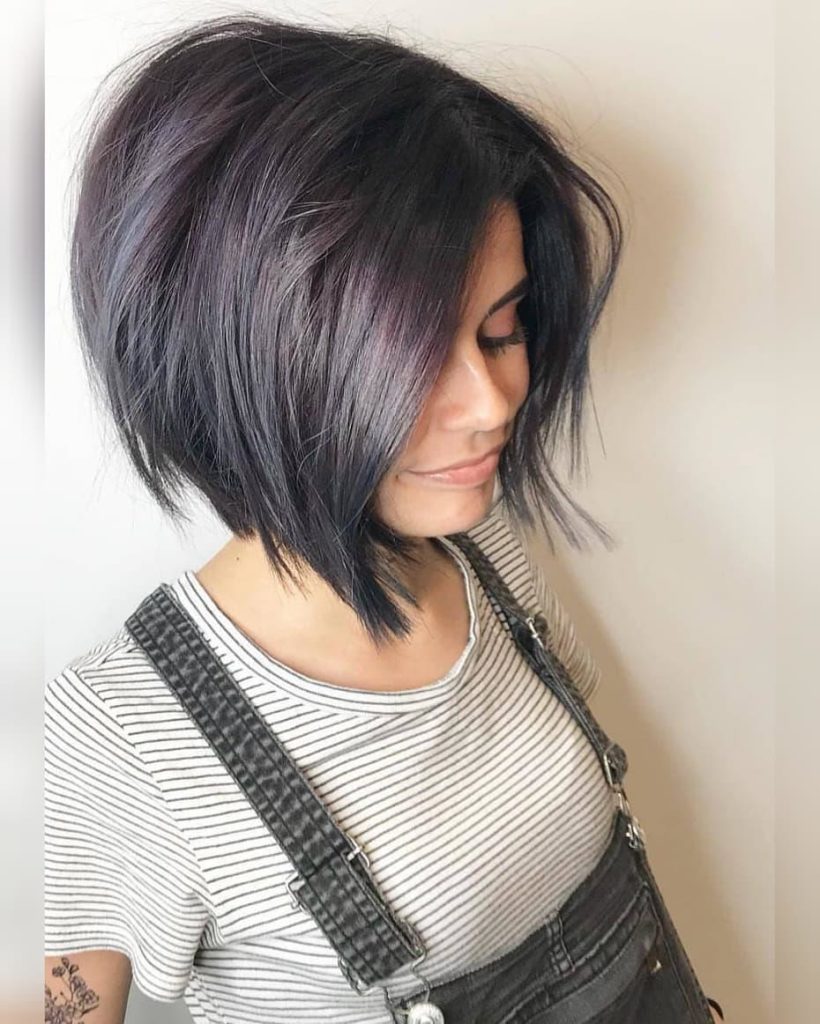 If you have long clean and well-groomed hair, this style is the perfect one for you. This is among the most elegant hairstyles. The hair is cut shorter at the back and longer on the sides of the front just below the lower chin. Short, it creates a an unpretentious look at the back, and is middle parted and long at the sides. This elegant short haircut will look best with long and sleek hair. It's a good fit for a small face with a round shape. It creates an elongated appearance. To give your hair a perfect volume, apply hair spray. The hair on the back is inwards, while the front ends hair will be straight. If you like to wear the look of a shorter hairstyle and also experiment with the hair you have, certainly opt for this short hairstyle. This style offers a fun and sexy appearance.
Razor-Sharp Bob Hairstyle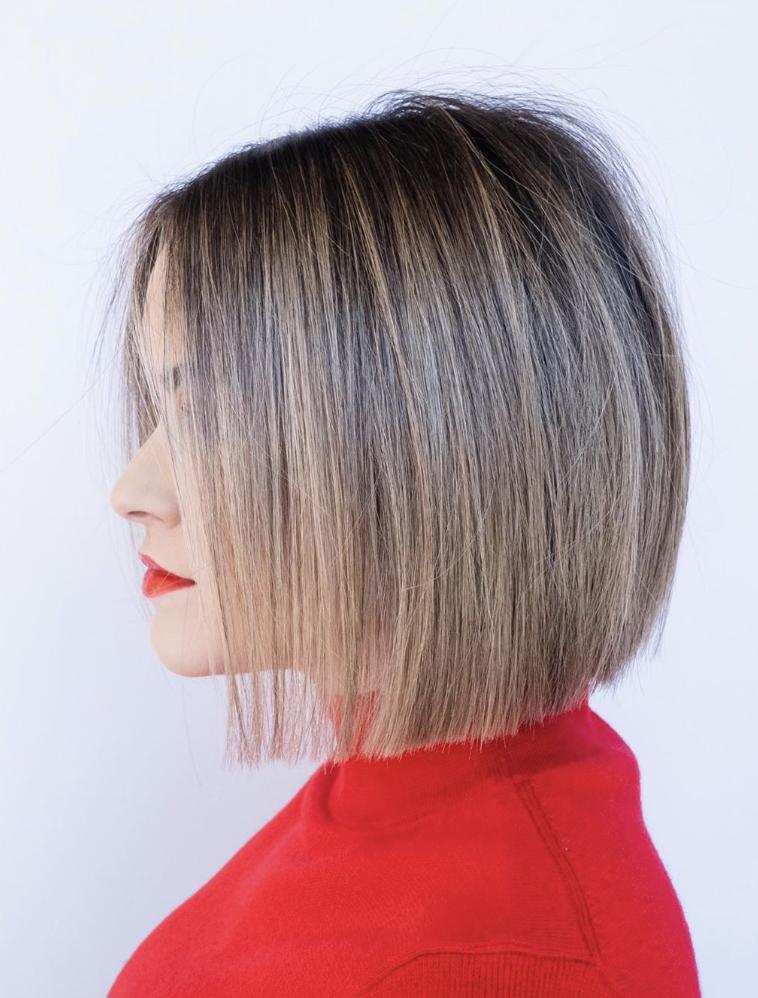 The hair of this type is perfectly sharp and fine. It is all shaped into one frame, giving an angular hair style on the front, and slightly curled at the back. This is a face-framing style that is favored by those in the younger generation who enjoy playing around in their hair. This style is easy to wear to straight hair. It can be a great fit for an oval-shaped face. This style covers your sides areas and can help you give an oblong shape to your face. This hairstyle is easy to do at home. It is easy and low maintenance. It provides a relaxing appearance and is ideal for working-class females and girls who go to college. It doesn't need a lot of hair, so you could choose this style when you have hair that is thin. After styling, spray with any hair spray you like.
Casual Bob Haircut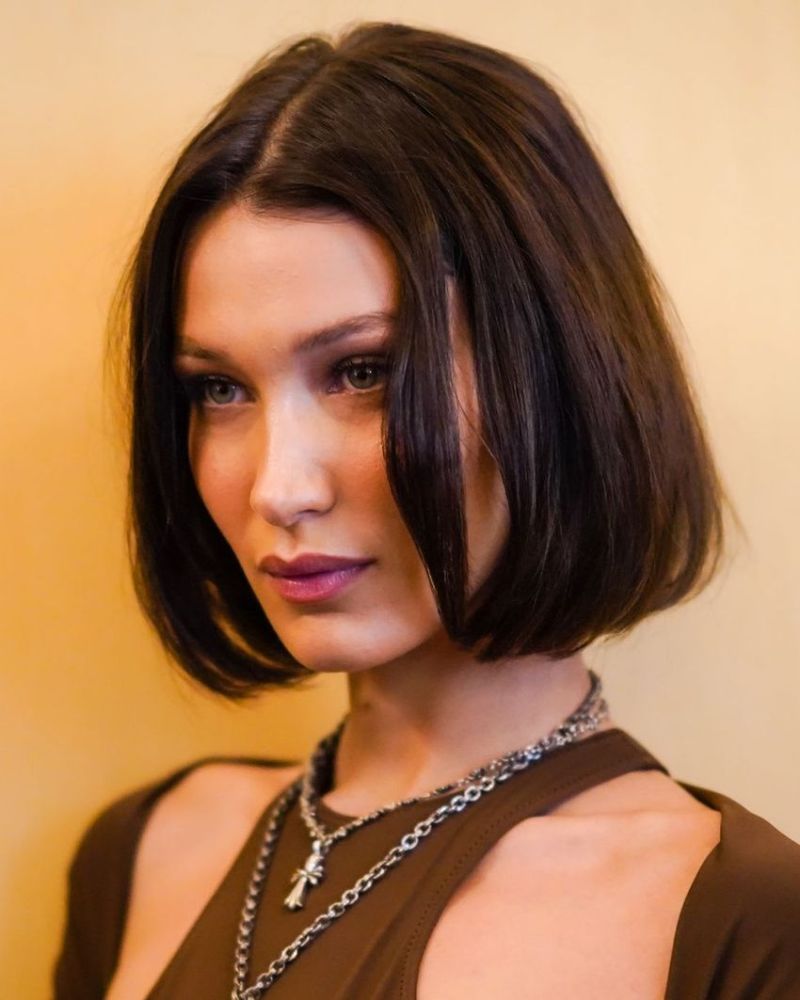 It is among the most convenient and easy haircuts that are easy and quick. Hair is cut off in the same length at the back, and slightly longer towards the sides. The cut is perfectly matched with straight hair and gives a more reserved appearance. It is most suitable for the round face. the ends of it are smooth but they appear rough. The cut appears better on blonde hair. Hair roots are natural color. However, as the hair grows it begins to lighten as it gets to the end, it gets lighter. The modern bob is among the most sought-after hairstyles that are popular with women. It can give you a professional and reserved appearance. If you're a professional woman it is possible to wear this look.
Chopped Haircut using Platinum Blonde Hair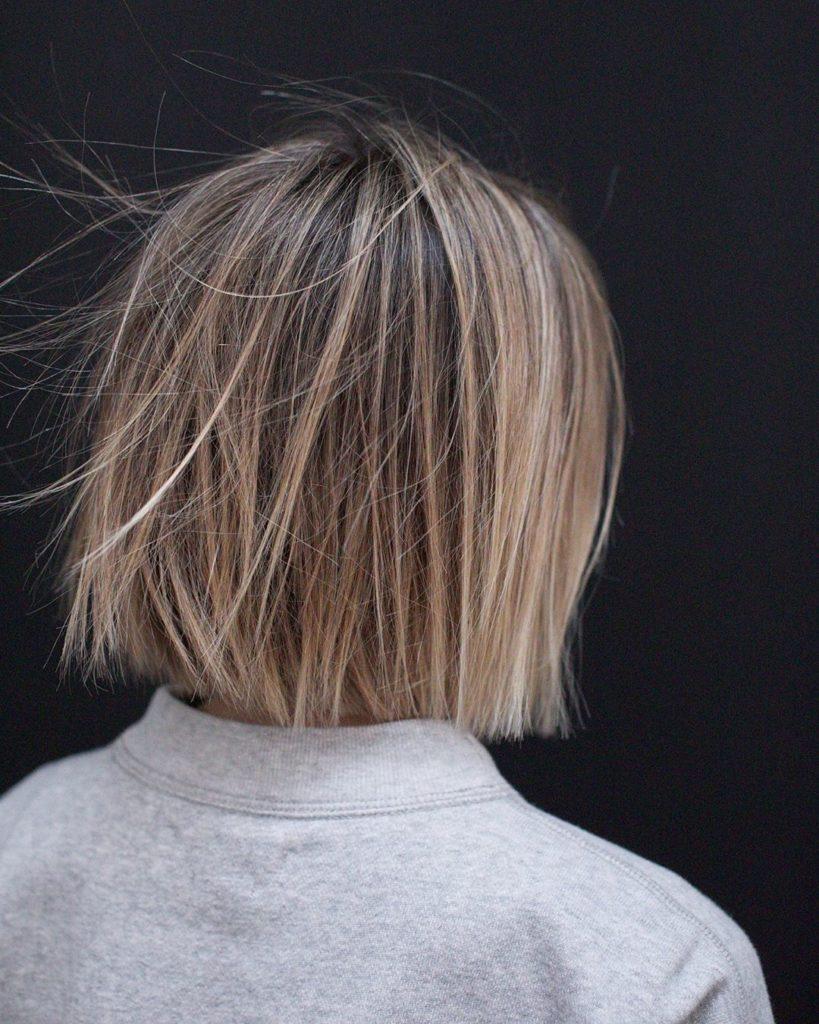 Another hairstyle that is popular for hairstyles for bobs. It was made more popular and fashionable after an American actress Isabella Khair Hadid carried it. The hairstyle is stunning and offers a classy style. The length of the hair is just below the ear and over the neck. In a shorter the hair is affixed to the ears. It looks great with long and straight hair, and is suitable for all face designs. The hair's ends are curled upwards and give the hair a stunning appearance. The hair is divided from the middle, and then appears to be able to show eyes, nose and lips with a perfect symmetry. To curl the ends, the best option is to apply a regular hairbrush. This bob style is simple and easy to do. It doesn't take much effort to style your hair. It gives you an beautiful style. Make your face look more attractive with this new sexy Bob style.
Beautiful Bob Cut with Long Fringes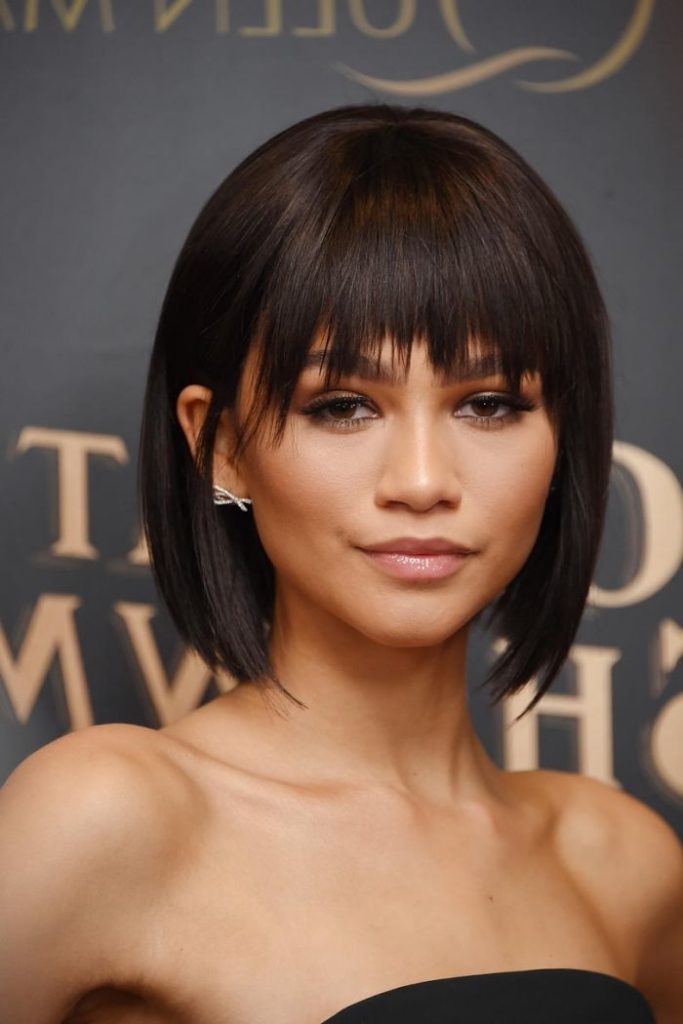 In the modern age, an stylish bobs that has long fringes are among the most popular and fashionable hairstyles. The hair that is on the back is shorter above the neck, and it is longer on the sides that are up towards the neck. The bob style is performed on straight hair, and looks great for all types of faces. The fringes at the front are cut professionally , and provide a gorgeous appearance. The hairstyle is perfect for framing your face. The hairstyle appears simple however, it's not. I suggest going to the nearest salon and letting your hair be cut by a professional stylist. This hairstyle is distinct and gorgeous. You can wear this hair style with casual or formal attire.
Choppy Layered Haircut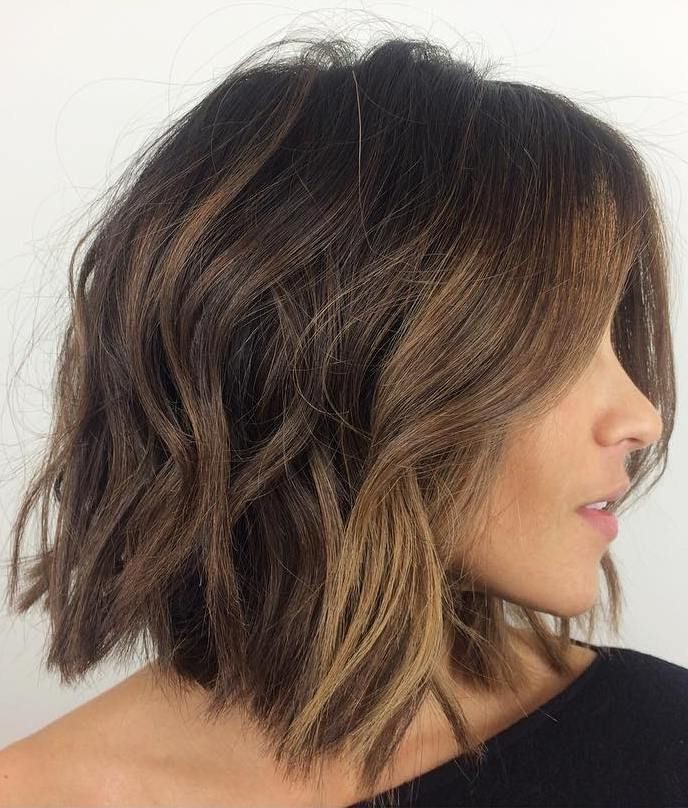 In this messy layered cut the hair is cut into a variety of layers of long and short ones that help give motion to your hair. The haircut gives you the appearance of a frizzy and messy. Hair is cut in the middle and gives an oval form to the face. The hairstyle works well with any type of face and provides flawlessly frame the face. If you have frizzy curly or straight hair, choose this bob style and if you've straight hair, then you can apply a hair straightener and create frizz. To give movement between the layers and to give hair volume, apply hair sprays or creams. It's an easy and easy hairstyle that do not need frequent visits to salons. If you are looking to sport an unruly and cool style it is possible to opt for this messy layered cut.
Choppy Colorful Bob Haircut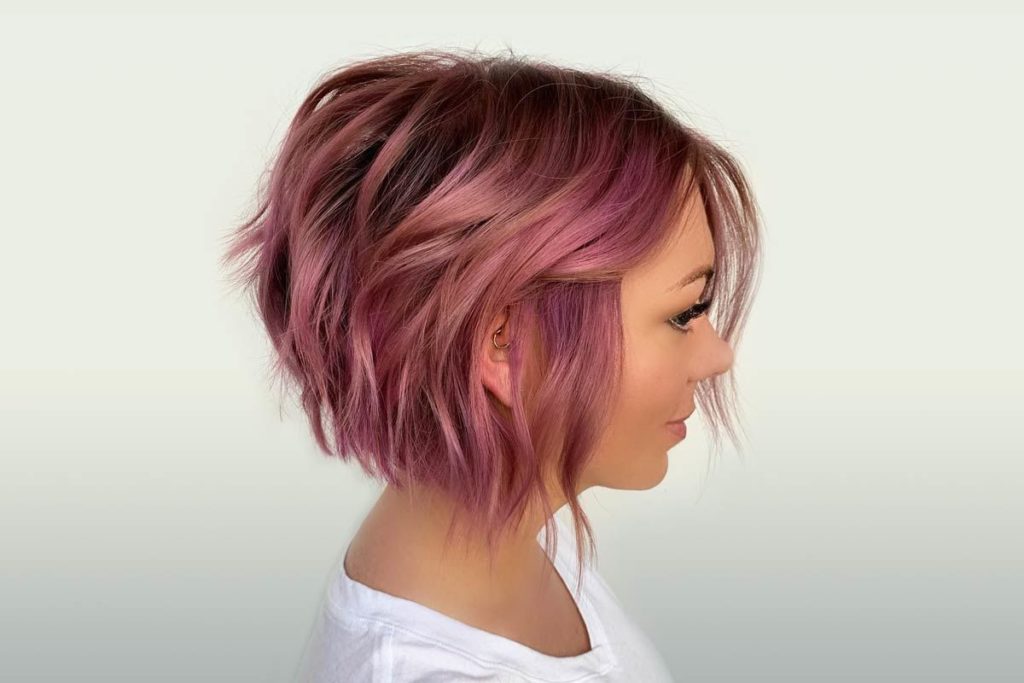 This is a shorter cut hairstyle that gives an edgy look from behind and an attractive look on the front. Hair is cut straight and the hair on the back is shorter, while the side hair has a little more length than these and a few long hair strands are positioned on the face. This hairstyle is quite different and creates a distinctive appearance. The layers are smooth and have a seamless motion. It works well with curly and straight hair, and is easy to style. If you've got a square or square-shaped face, you can rock this bobstyle. This style isn't suitable ideal for those with thin hair, therefore when you have hair that is thin it is possible to choose another hairstyle. To keep the movement of the layers, put the hair cream.