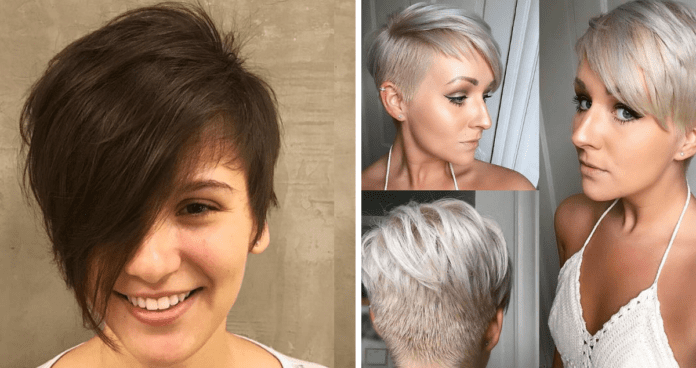 Warm weather encourages us to connect more with friends and family, so it's time to update the haircut and hair color! This season, colorists are pushing their creativity to the limit with artistic combinations of ash blonde and ash brown. And if your skin has a warm undertone, you can choose from gorgeously soft, elegant and flattering beiges. Scarlet red is a strong trend for brunettes right now. And for the real adventurers, check out the amazing, iridescent colors in my latest selection of beautiful, fresh and stunning short hairstyles for you today!
Amazing short hairstyles for thick hair in ash-blonde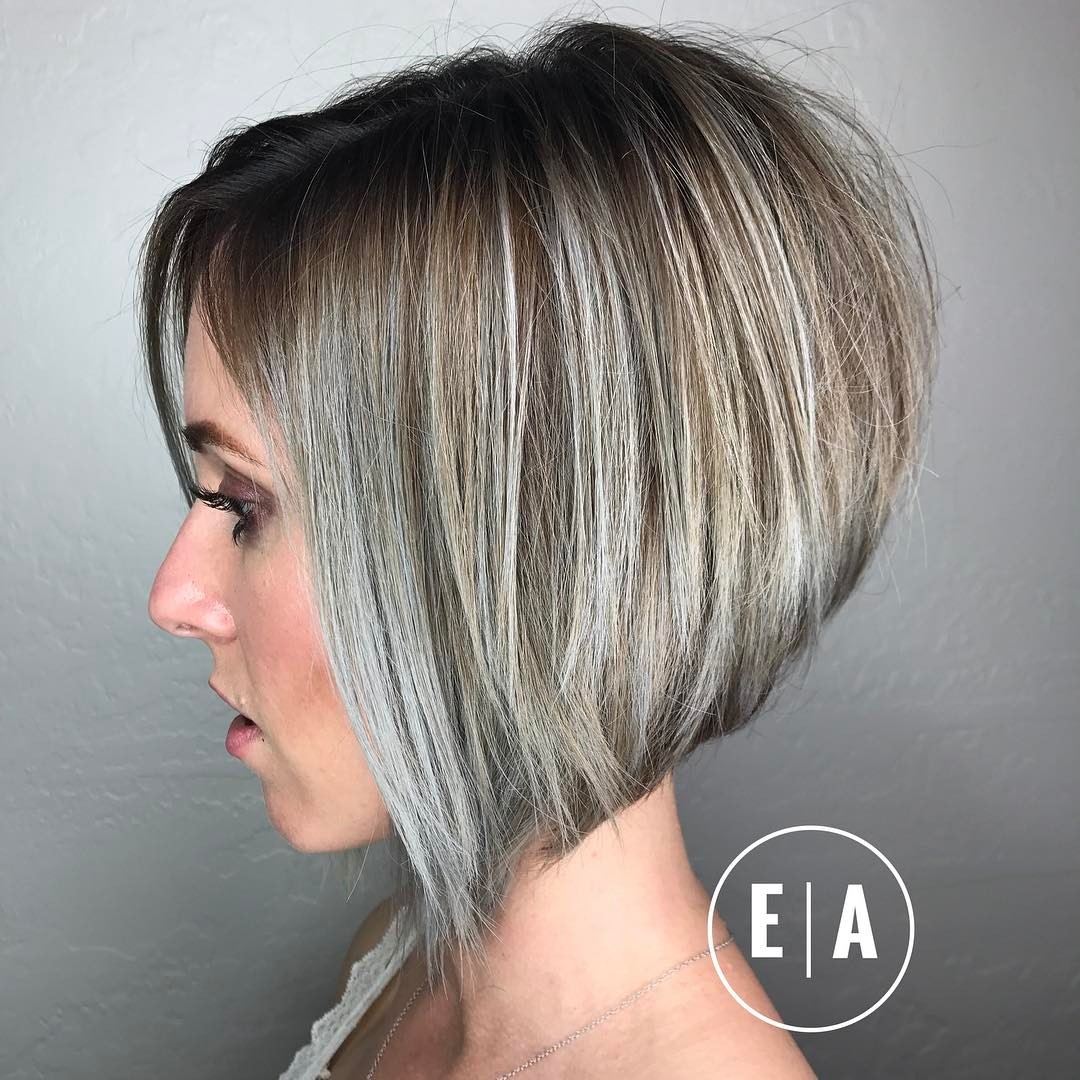 Credit
Thick hair is easy to style in a classic braided bob and always looks modern. But show that you're always ahead of the next trend with this design in gray and ash blonde. This is an individual look with a variety of thick and thin stripes of ash-blond highlights. The roots are ash brown and the look is expertly finished with dark brown tips that accentuate the line at the back and sides!
Fabulous flaming red short hairstyles for thick hair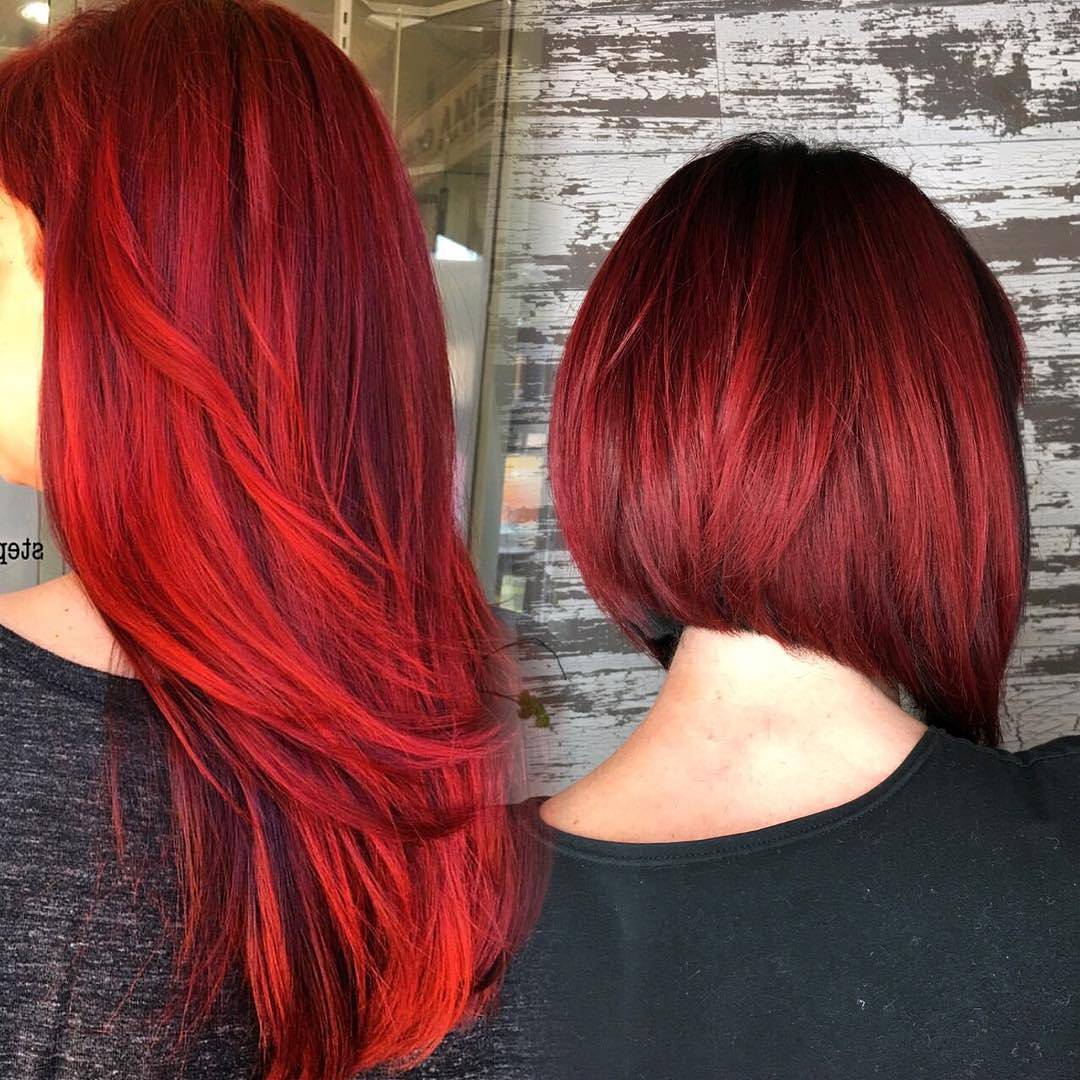 Credit
Long straight hair can be difficult to manage if it is thick and dries slowly in the morning. And you're missing out on a great way to show off your style if it's also pretty shapeless. Look at the beautiful bob haircut above and you will see a huge change in how the model presents herself to the world. Long, windblown, scarlet hair is suggestive of a hippie, but this model has taken on a chic, well-groomed and styled look, losing the length but retaining the rich color!
Quirky chopped-off short hairstyles for thick hair in beige-blonde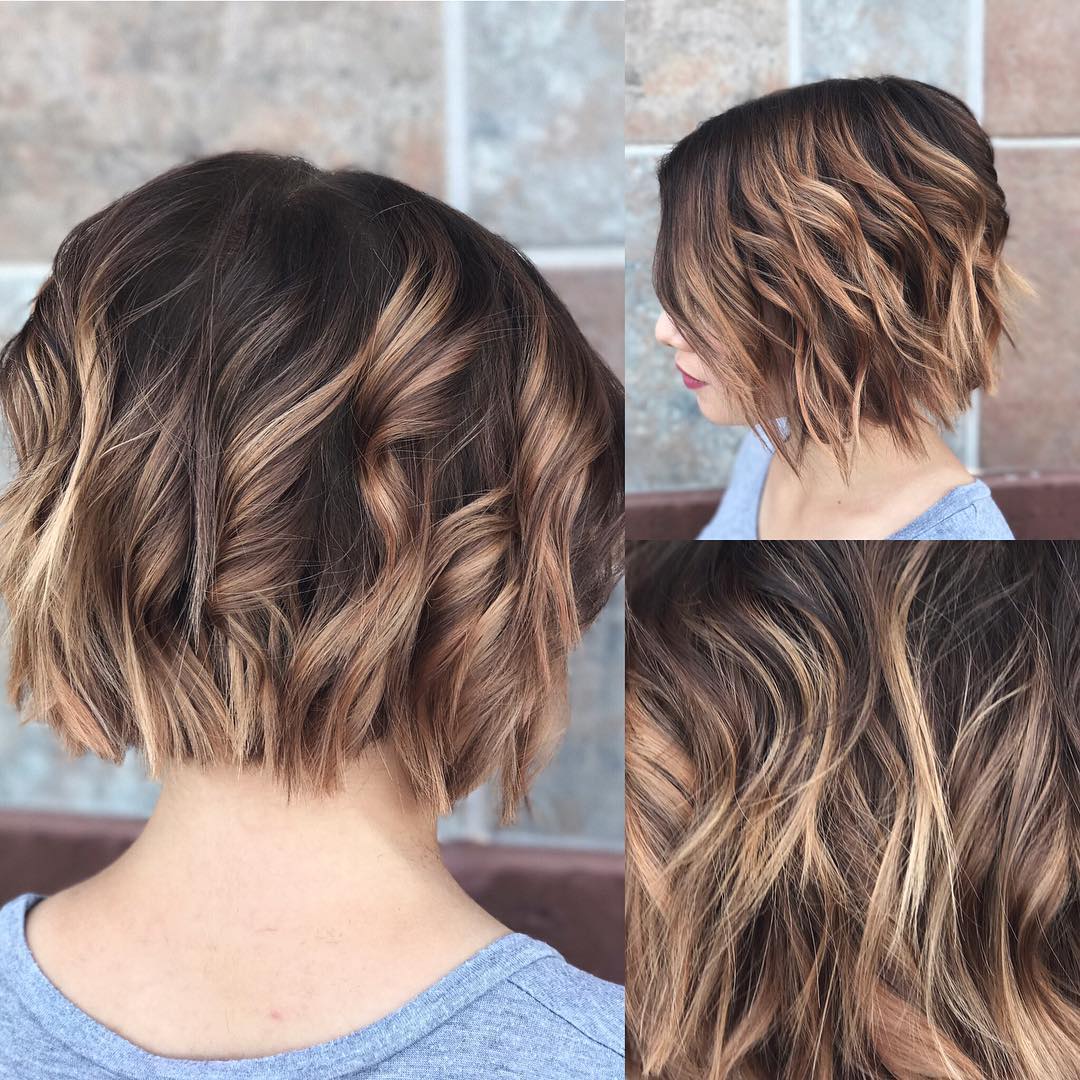 Credit
This edgy hairstyle looks amazing with trendy waves and straightened ends creating a jagged line! And the fantastic combination of neutral brown roots with double beige-blonde highlights adds a lot of three-dimensional color dimension. This is a great short hairstyle idea for thick natural wave hair as it is easy to style and the messy look will last all day!
Trendy two-tone neutral-blonde short hairstyles for thick hair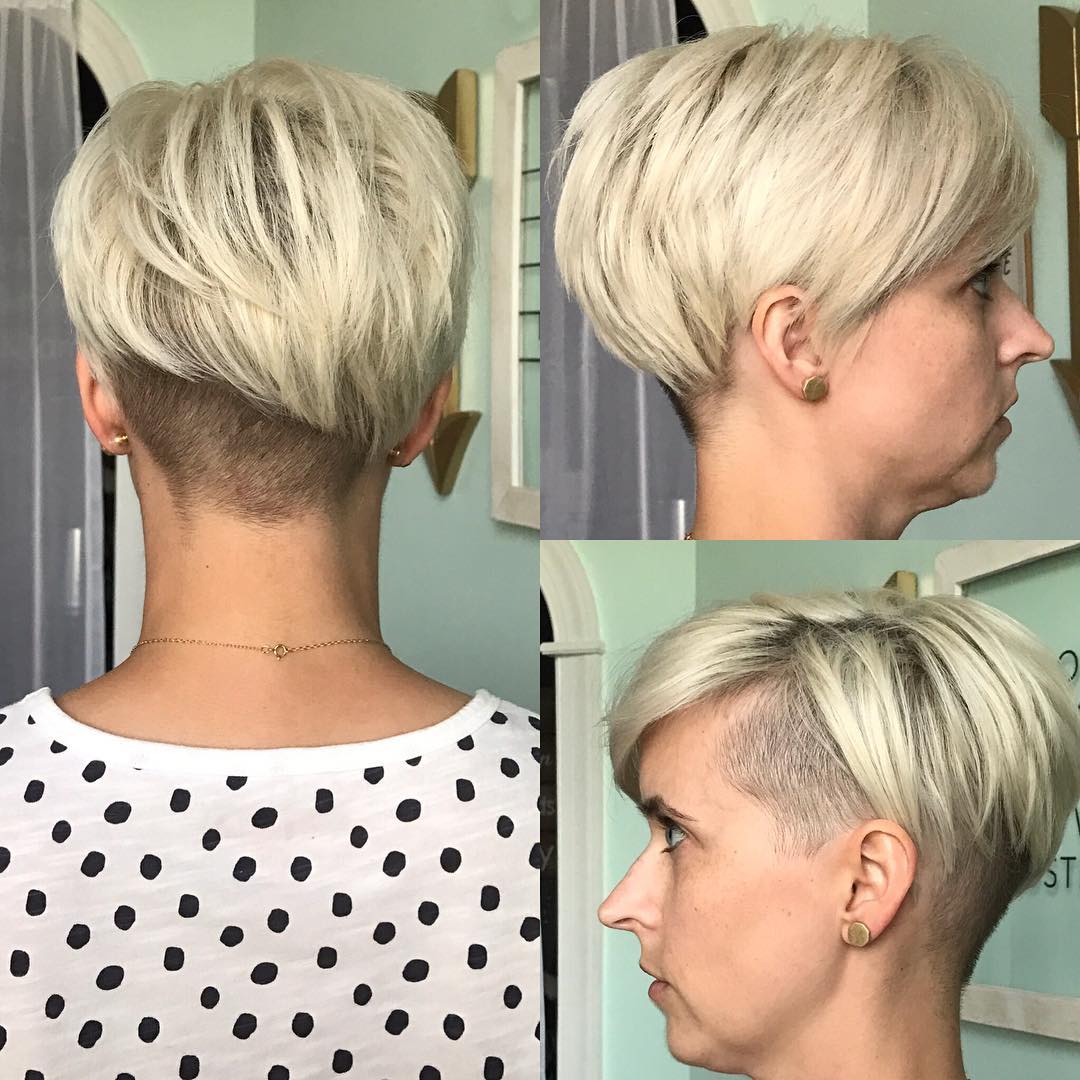 Credit
This is not only a very trendy haircut, but also a great style if you want to take the focus away from a big nose. A shaved undercut on a brunette adds sharpness on one side, while a deep side parting suits long, heart-shaped or round faces. The asymmetrical line on the back is a new idea and the lovely neutral blonde is one of the trendiest new shades!
Cheeky beige pixie cut with choppy cut-off waves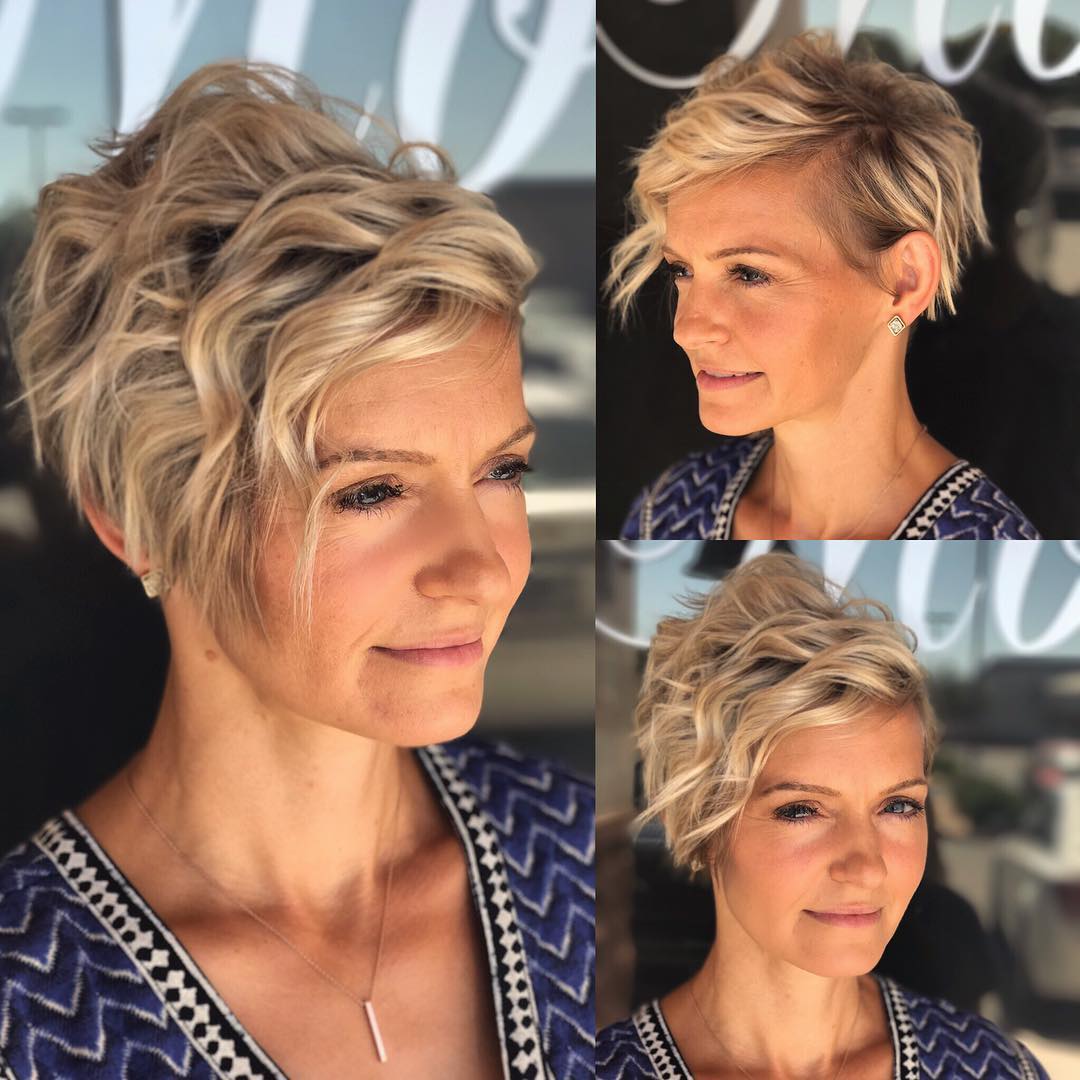 Credit
Medium to thick hair with a natural wave is perfect for this chic and carefree pixie cut. Uneven waves with straightened ends add a nice touch of "attitude" to keep curly hair from looking old-fashioned. And the gorgeous mix of Ash Blonde, Beige and Neutral Blonde creates tons of 3D depth and compliments warm skin tones perfectly!
Incredibly intense red on two-in-one short hairstyle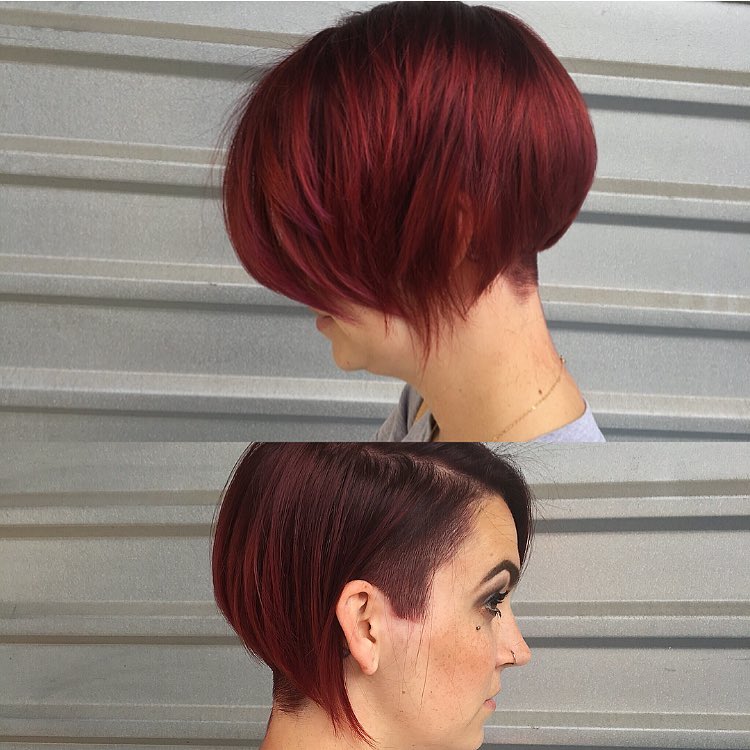 Credit
Undercut details add extra style to this trendy, angular bob, which is a true two-in-one bob. For work, you have a sleek, sleek hairstyle in a rich chestnut shade that creates a trendy and professional look. And at your leisure, this length can be collected in a daring high bun with shaved back and sides in no more than two minutes!
Winning white-blonde pixie with asymmetric back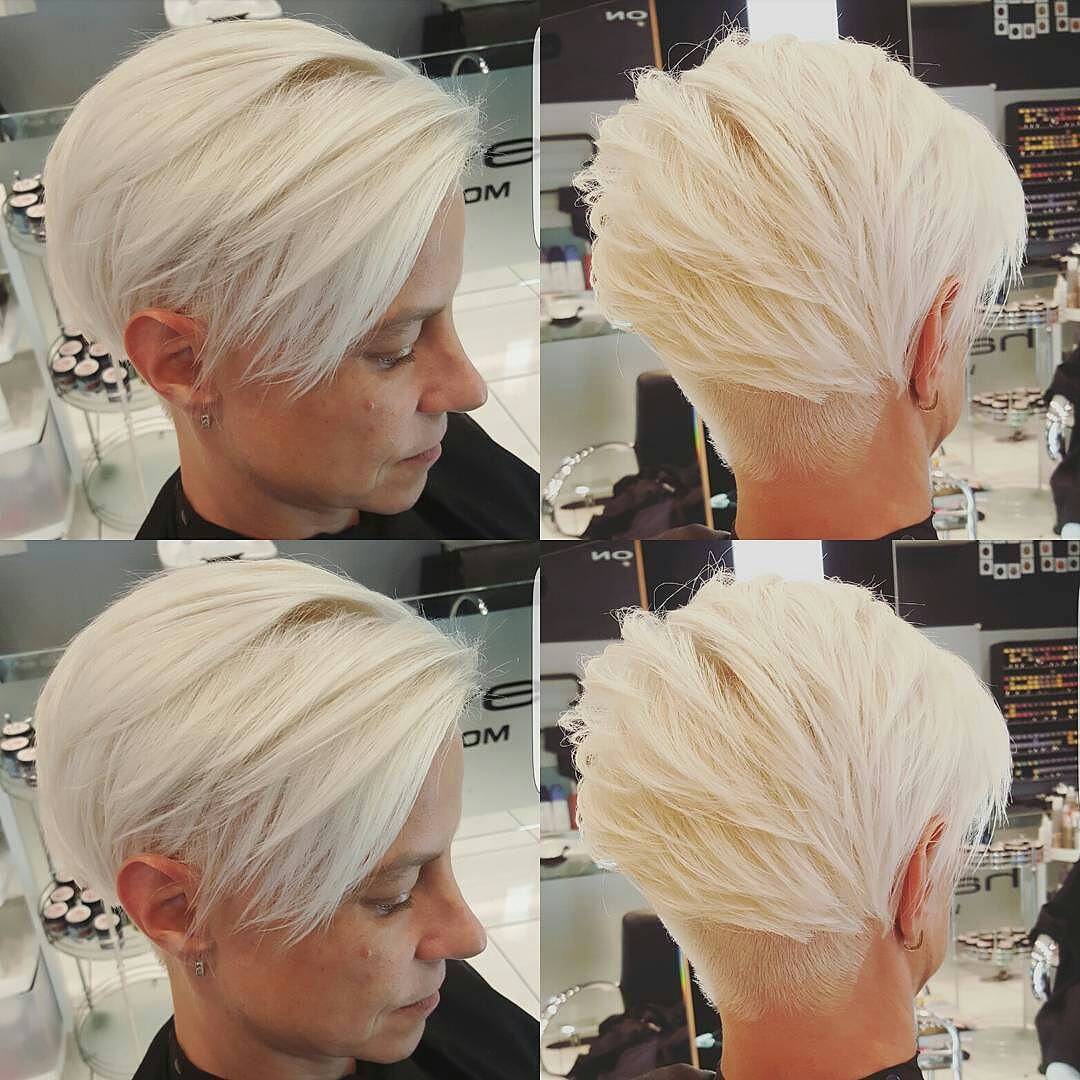 Credit
We love prominent bangs, so it makes sense to replicate it in an asymmetrical, swept-back line! This new blonde shade is slightly softer than platinum blonde. It has a hint of gold, making it a good choice for skin with warm undertones. It is suitable for natural blonde hair and creates an attractive short chic look!
Super-trendy silver-toned ash & beige-blonde asymmetric short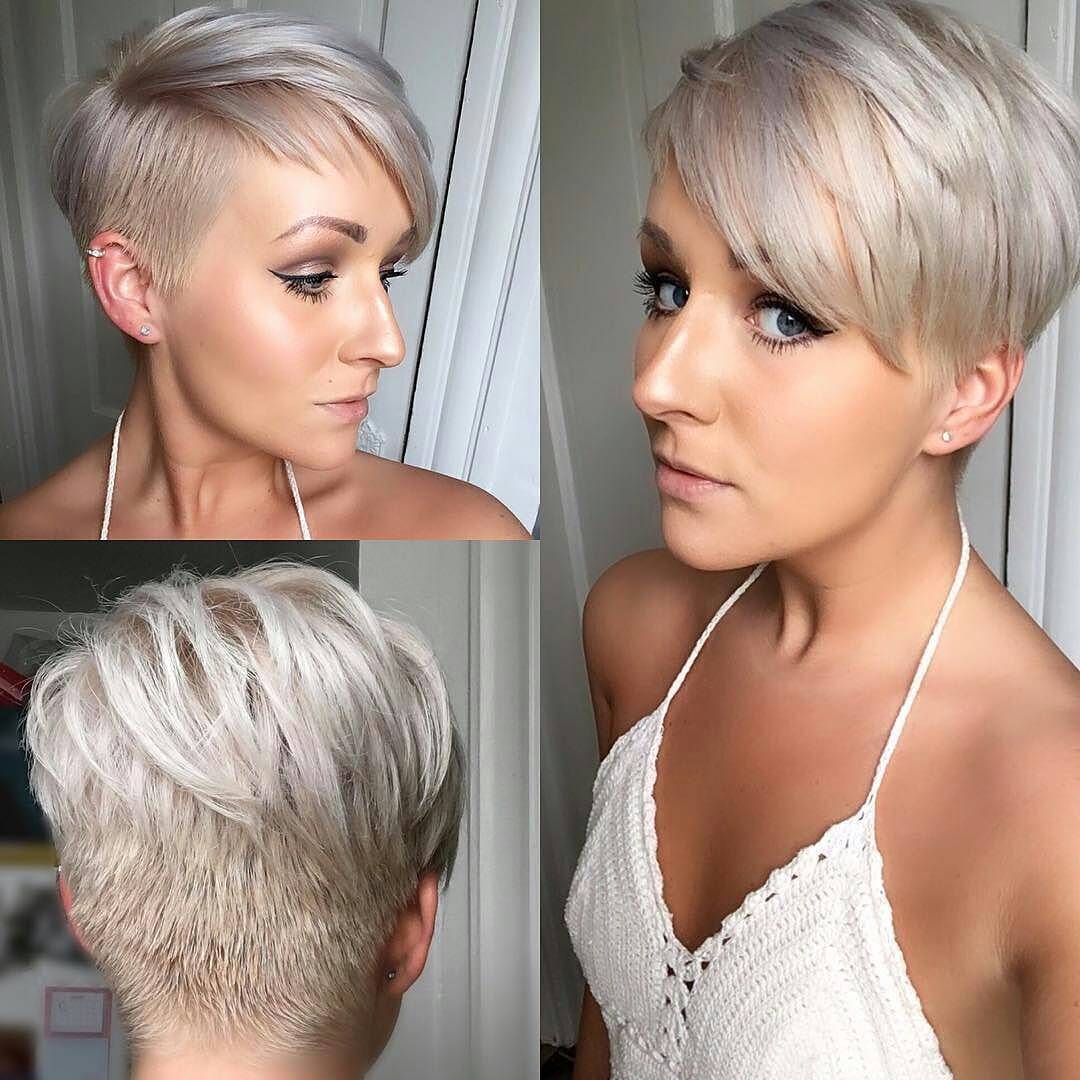 Credit
This is a beautiful new color design for any blonde pixie cut that's ready for a summer makeover! Side cut on the side and back shows a beautiful beige-blond color at the roots. The top layers have the gorgeous pearly sheen of a trendy ash blonde with a touch of lavender! The result is a feminine, romantic style that draws attention to sparkling
Super-quick & chic brunette pixie with shaped side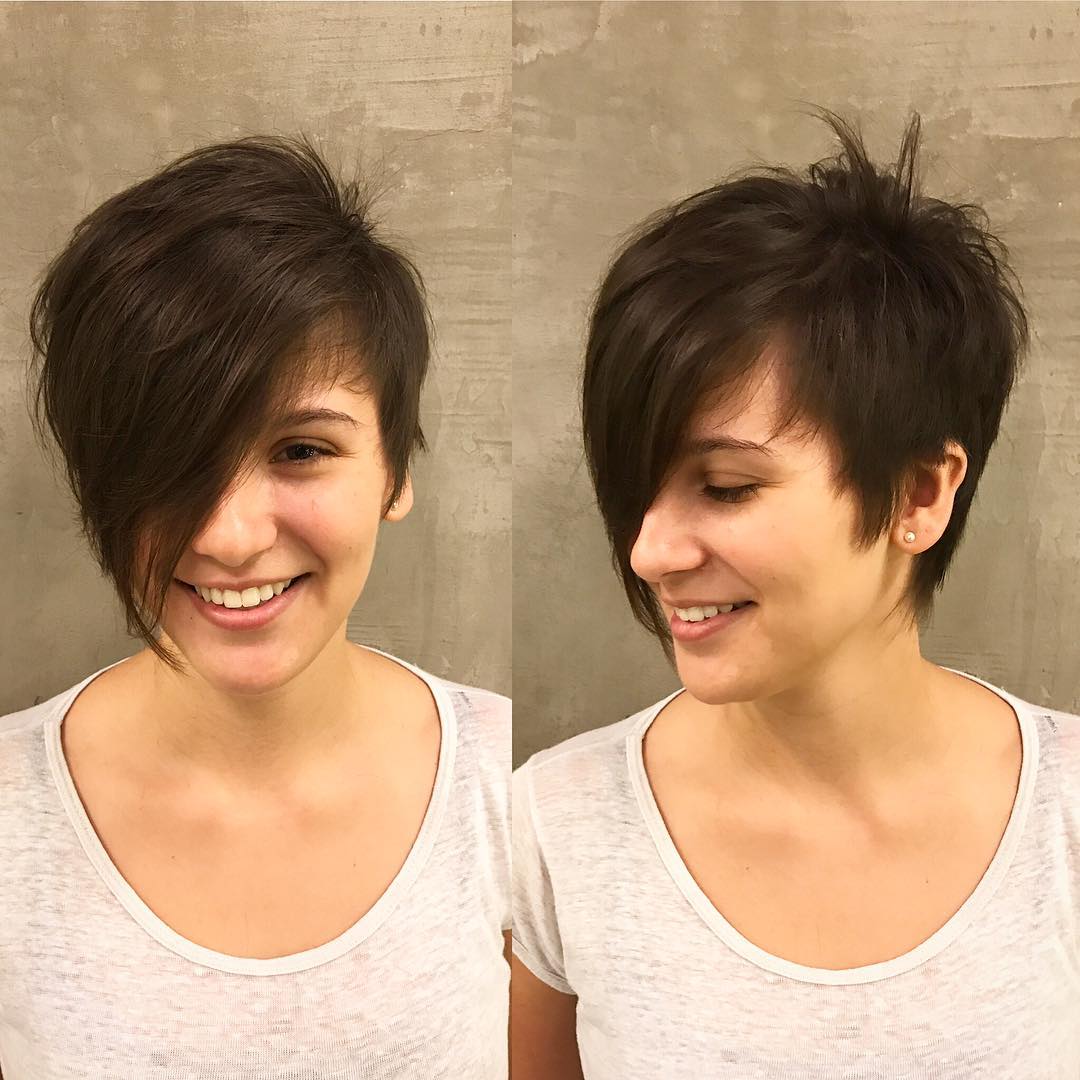 Credit
If you prefer to stick with your natural hair color and favor an, easy to style short haircut, this is a great idea! Thick hair thinned at the tips creates a very fashionable asymmetric pixie, with a strong, layered shape. The crown has cute, short layers for extra volume and extra appeal from the attractively shaped line at the temples!
Futuristic metallic shades & long textured tips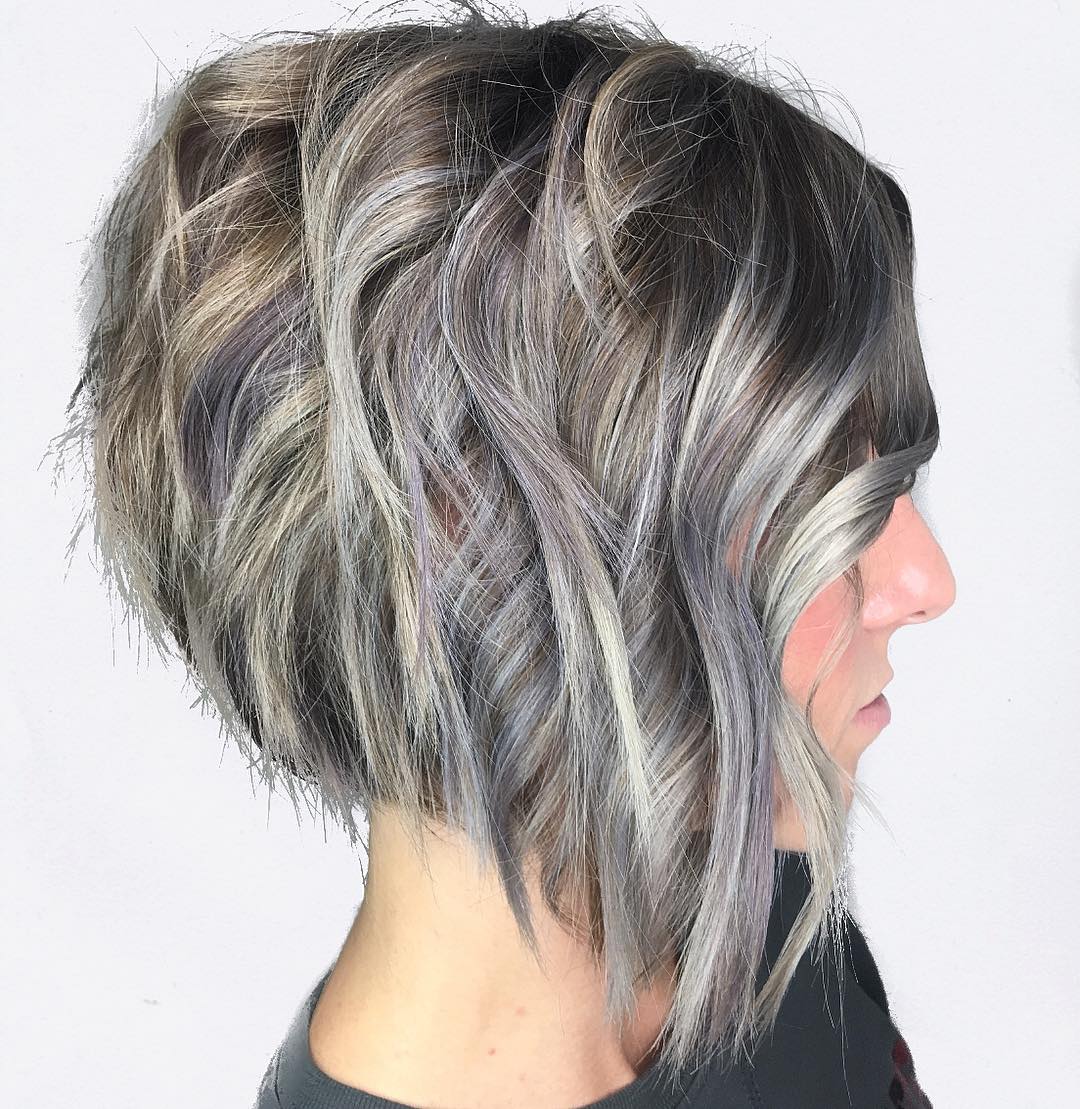 Credit
Although gray hair color was previously a huge trend in the Swinging Sixties, it was never like this! This superb blend of lavender-gray, pastel-green and beige-gold is a brilliant copy of the iridescent colors of technology! The stylist has added ultra-textured tips and disconnected layers to transform a classic, angled bob into a futurist haircut full of exciting style!