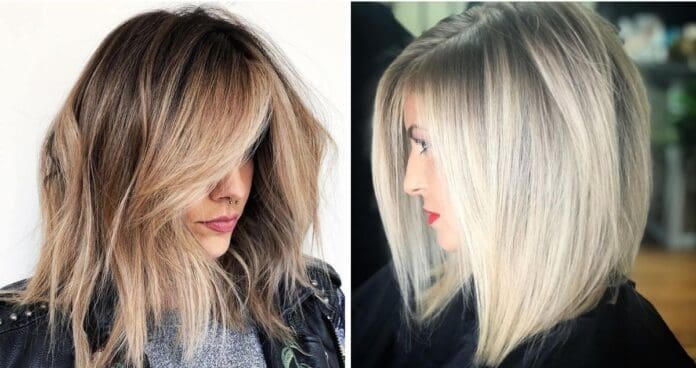 The long bob haircut is having a moment with a bunch of celebrities sticking to the style and rocking it in all kinds of ways. Polished, messy, straightened, wavy, blunt or layered – the diversity and flexibility make this cut one of our favorite. And since it's not as short as the classic bob cut, it leaves a possibility to bother with udos, when you wish to. But today, we are going to focus on how to wear it loose and chic depending on your individuality.
Modern Lob Haircuts by Hair Type
"The lob makes all hair look thick and healthy. Also, the strong lines draw attention to bone structure and help frame the face," said celebrity hairstylist Matt Fugate to InStyle. We can only add that you need to identify which lob haircut will be suited for your hair texture since there are so many options to choose from. Razored tips are great for lavish manes, taming them and making look lighter. The swing bob will show fine strands to the best advantage since its multi-layered back creates dimension. Wavy locks scream for a messy hairdo with some layering to enhance their texture. Further, you'll see more examples for various hair types.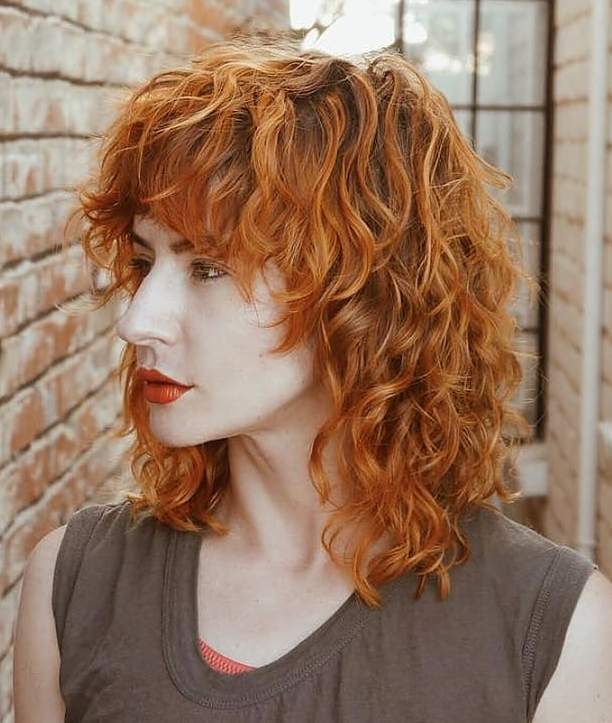 via @ramireztransalon
Red is just the color to make curly hair sparkle, while the lob with shaggy bangs leaves enough space for ringlets to bounce.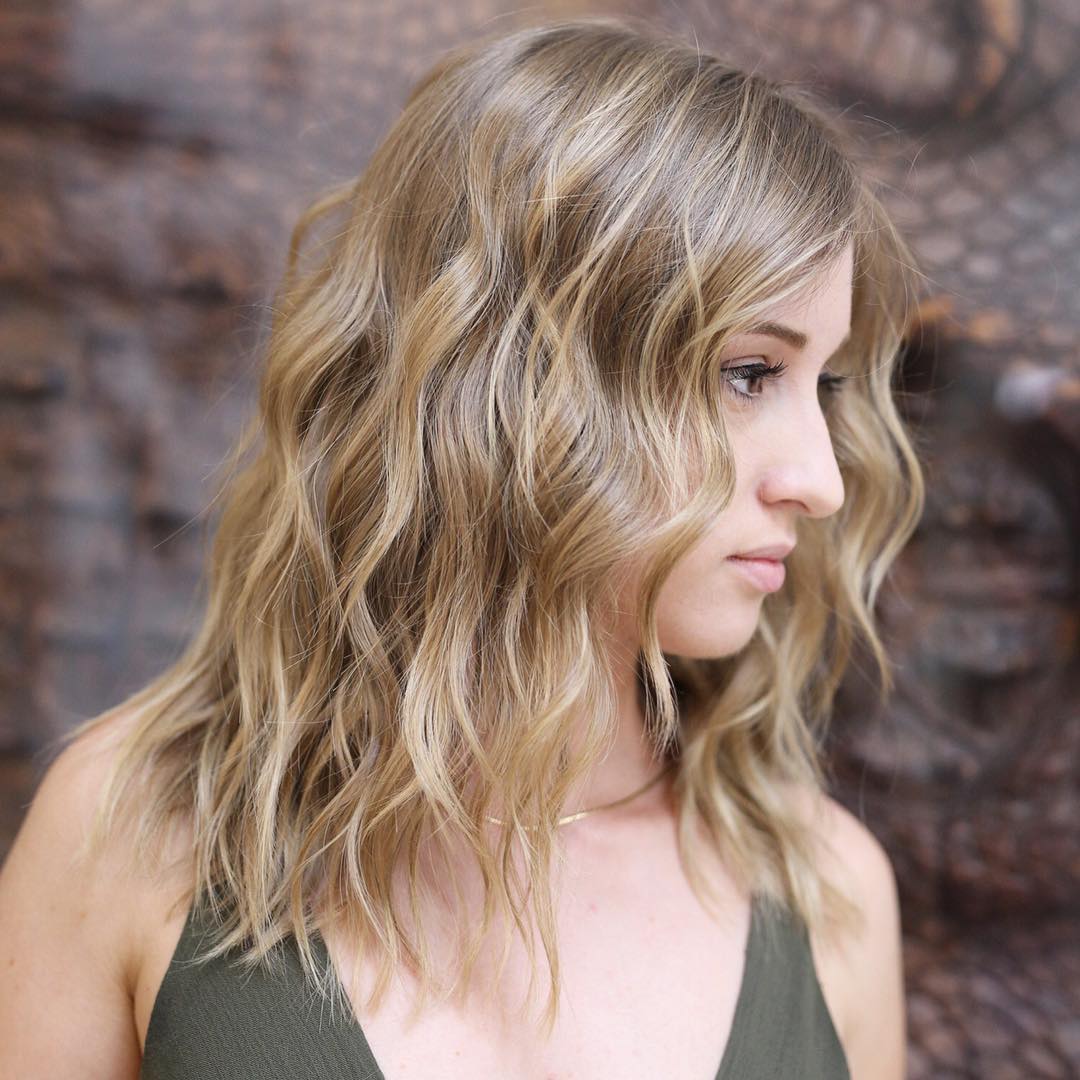 via @christinesilvermancolor
This girl rocks awavy long bob softened with a natural balayage. It's subtly layered to give the fine hair some extra density coupled with a seamless look.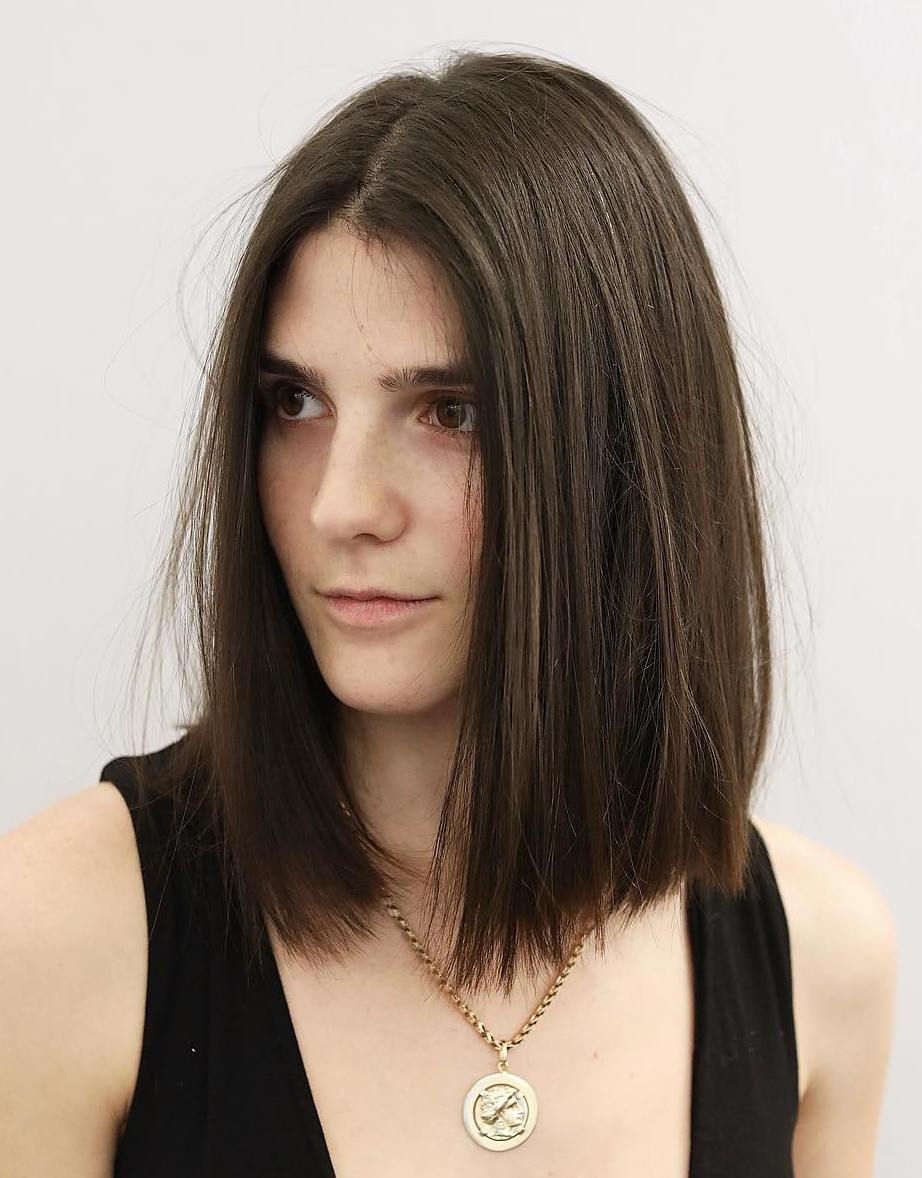 via @anhcotran
Straight medium-to-thick hair will benefit from a one-length hairdo that is slightly textured through point-cut tips.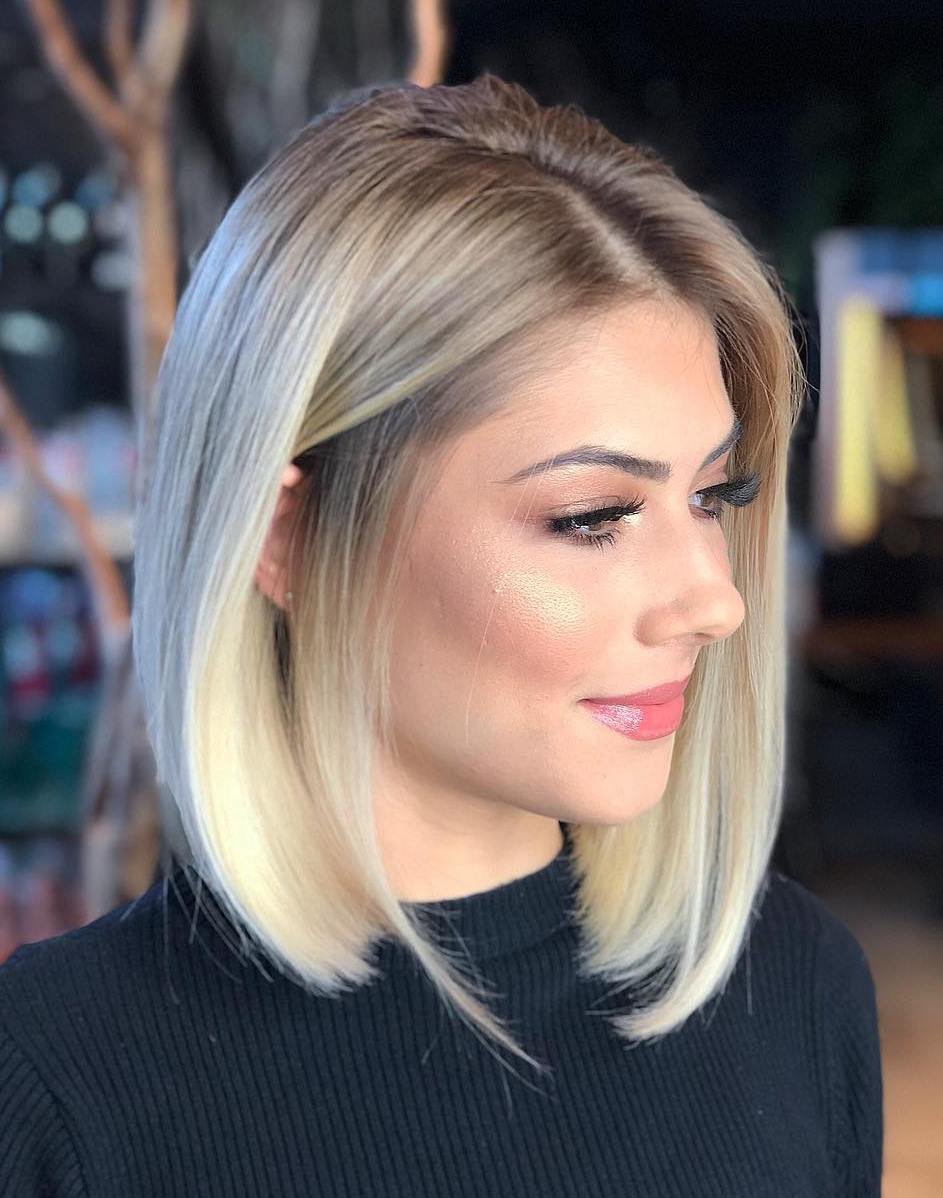 via @rafaelbertolucci1
A blunt lob is a go-to option for thin locks, creating a strong contour on the bottom. Don't forget to add some lift at the roots and steal this behind-the-ear styling to switch up your look.
via @petermenezes
Though lush and voluminous, this thick hair might lack vibe, if not for the delicate highlights, emphasizing its round-brushed bottom.
Flattering Lobs by Face Shape
Probably, adaptability is the best attribute of lobs. The length that varies from under the chin to collar bone flatters almost any face shape, giving them a slimmer look. If you have angular facial contours, soften them with curves; if your face is round, get a lob haircut with added angles – it's really that simple.
The only rule is to avoid extra long options when having an oblong face. "Lobs are lengthening to begin with and can elongate a long face even more. So, by adding width with slight layers and incorporating texturizing products into your regimen, you can balance out the length slightly, reducing how much it elongates your face," says Bryce Scarlett, hairstylist behind Gigi Hadid, Rosie Huntington-Whiteley and Margot Robbie, to Cosmopolitan.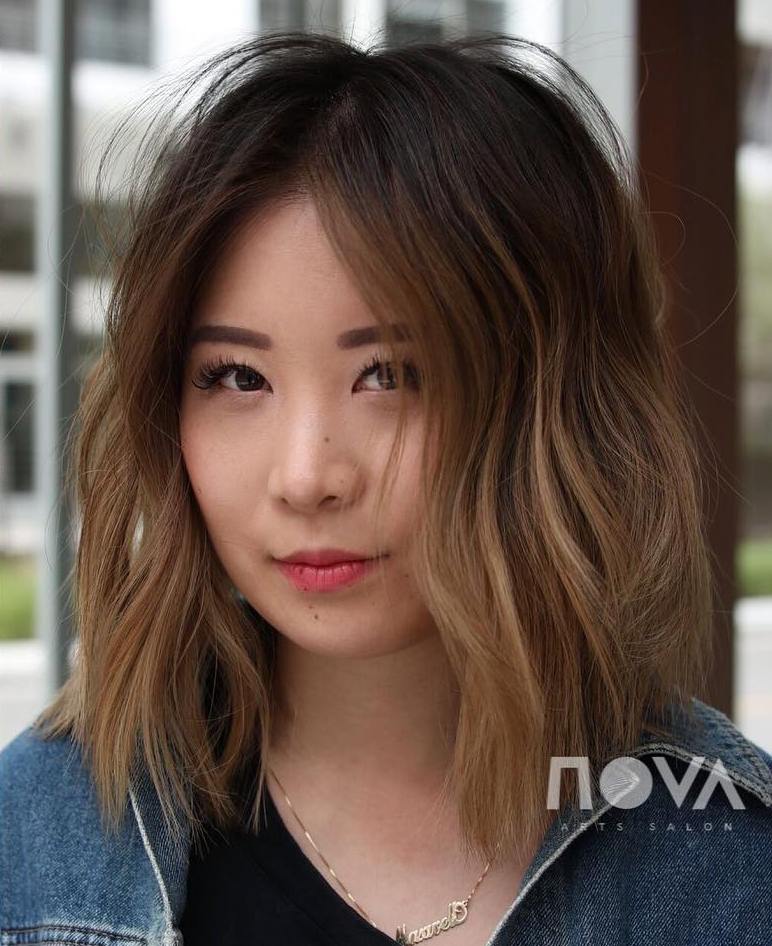 via @mizzchoi
A shoulder-length bob and angled bangs styling deliver enough elongation to balance anyround face.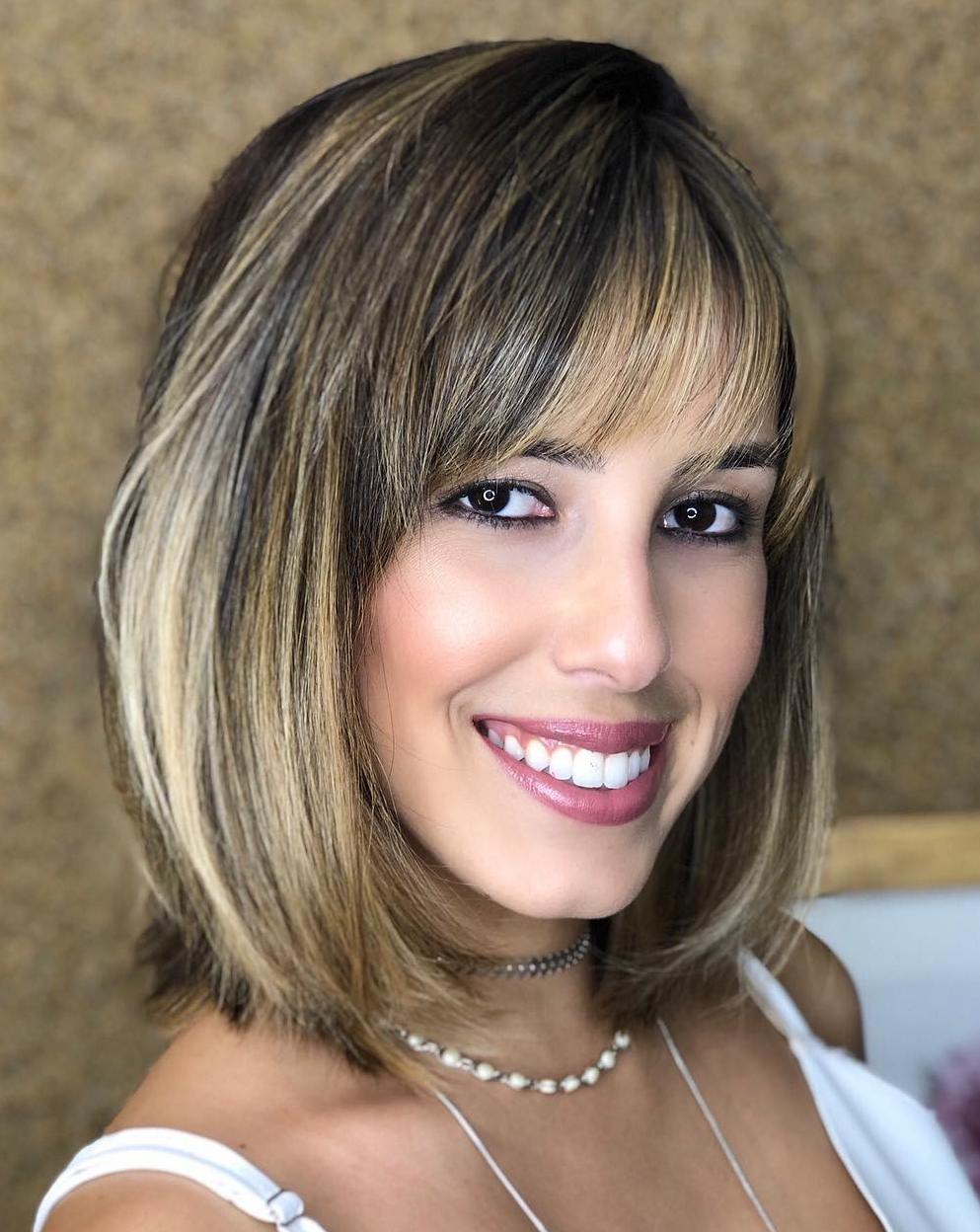 via @maxwellmathson
For girls with long faces and fine hair, it makes sense to choose a shorter lob version with added volume and density through highlights, a side parting and full feathery bangs.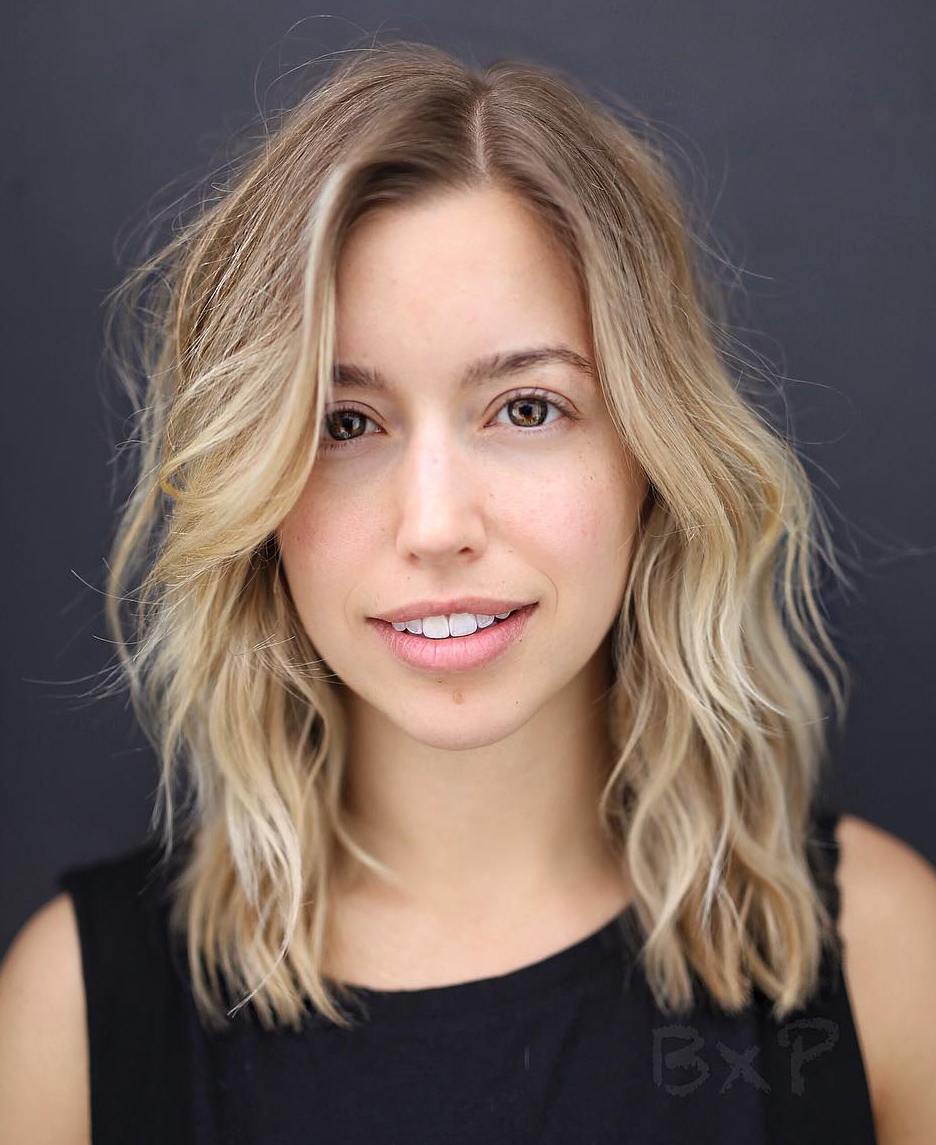 via @buddywporter
Though oval faces pull off any lobs, you can opt for a side parting to mitigate a dragging down effect that comes with the length.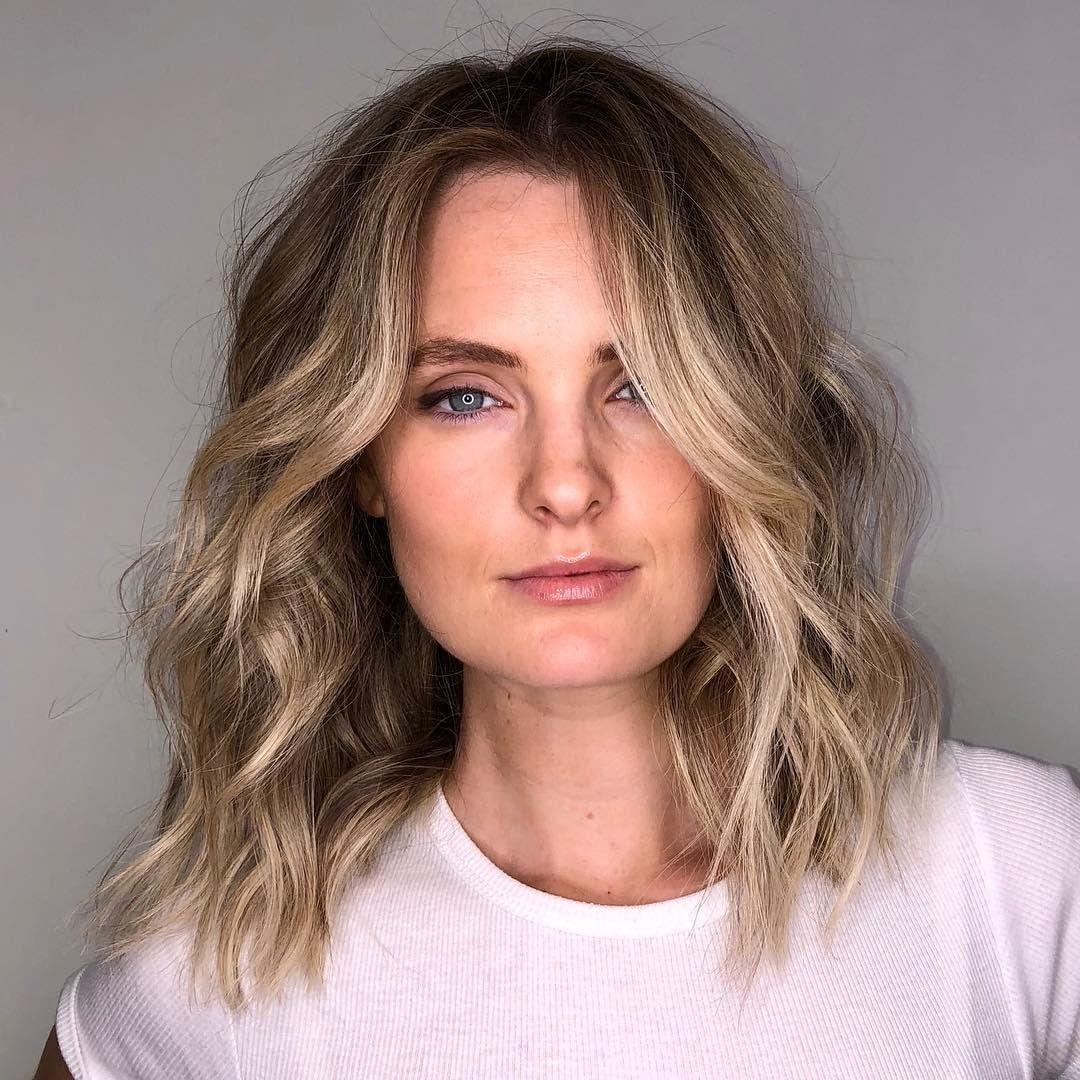 via @medullacoyorkville
A wavy lob with soft face-framing tresses is good for square faces, since it shifts the focus away from the strong jaw line and adds curves for improved proportions.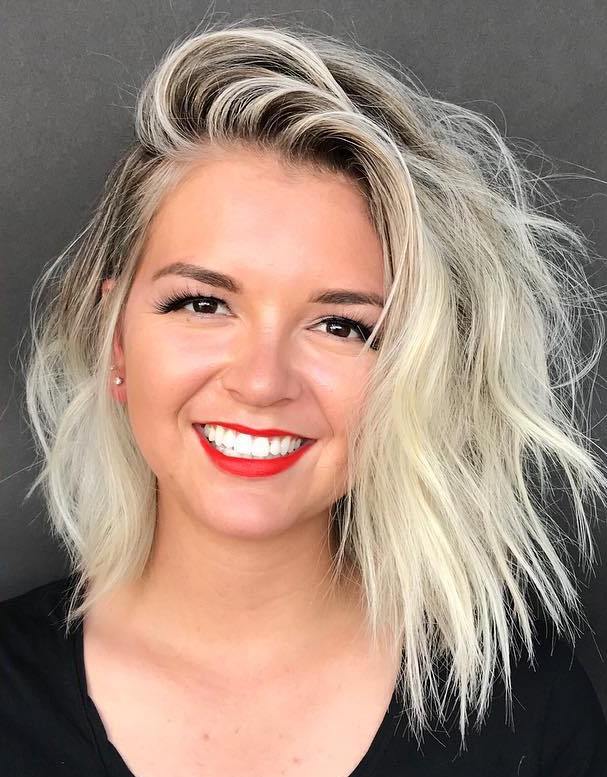 via @brianacisneros
If you have a heart-shaped face, try to avoid highlighting of the pointed chin by redirecting attention to the eyes and cheekbones.