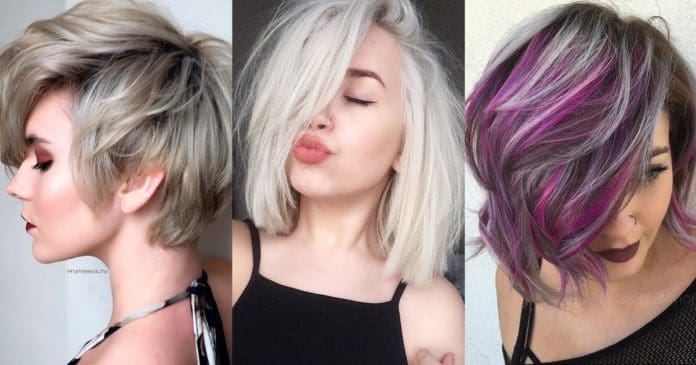 Even though it seems unbelievable, but short hairstyles for round faces are acceptable. If your face is round, you are probably used to hiding this shape instead of highlighting it. Now you can stop worrying about it because certain hairstyles can visually lengthen your round face.
Short Asymmetric Bob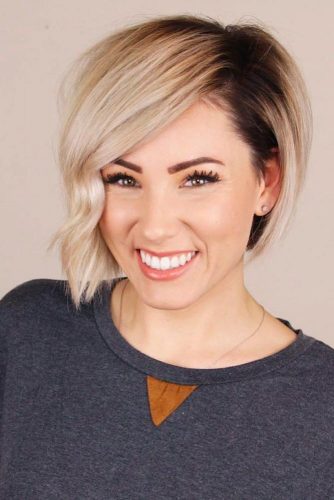 Finding short hairstyles for round faces and thick hair may be a little bit trickier than it sounds. The thing is that the volume granted by thick hair may interfere with the face shape a little. That is why asymmetric bob is your best way out. The thing is that the asymmetry works well with round shape and adds necessary angles to your face. As for the dyeing, we suggest you grow your dark roots out. First of all, it is very trendy right now, and it will help you easily maintain such a hairstyle. So as you can see, there are only benefits of getting such a haircut combined with such a dyeing technique!
Extra Short Blonde Pixie
Source: badsisteratx via Instagram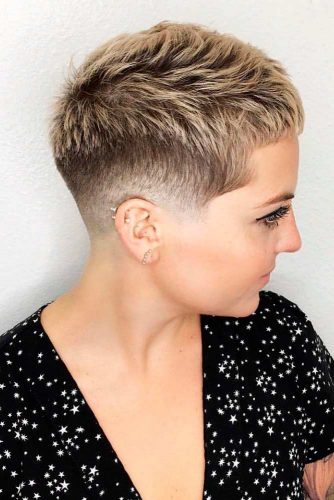 Super short haircuts for round faces are chosen by those who like to stand out and to be trendy at the same time. The thing is that even very short hair granted a layered haircut will look fabulous and stylish. To take away unnecessary maintenance, you can add some shaved sides to your style. However, it is important to play around a little with the fringe since it is that one detail that helps you deal with the round face shape properly. One look at this image and you will be able to admit that even short cuts can be super feminine.
Inverted Blonde Bob
Source: lorraine_leall via Instagram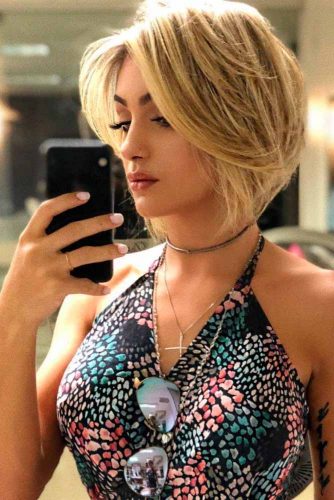 Suiting short hair for round faces is not the easiest thing ever, but every experienced professional will deal with the task easier if you have some useful information to help him with. The thing is that blonde bob is that one cut that is very popular these days no matter the face shape but with round face, you need to bemore careful in order not to ruin the look in general. That is why you should ask your stylist for a stacked bob, longer in the front and shorter at the back. What is more, the addition of light layers and side-swept bangs will do you only good, keep that in mind!
Messy Blonde Bob
Source: fabiolamelooficial via Instagram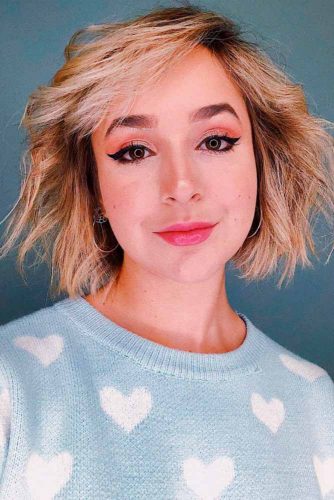 Very often those with wavy hair complain that they are somehow limited with the range of options to play around with. We say it is nonsense; all you need to take into consideration is your hair texture and the face shape. Once you figure these two details out the rest becomes easier than easy. For example, the combo of round face short hair and waves is a killer one. Messy blonde bob with lots of layers is a great option, to begin with. What is more, you can wear such a hairstyle both wavy and straightened out with no worsening of the effect. Try it out, and you will not regret it!
Blond Bob With Blunt End
Source: fabiolamelooficial via Instagram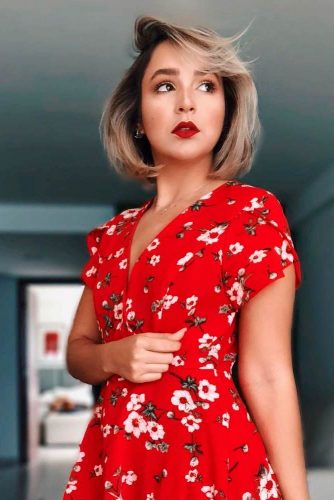 There are short bob haircut ideas which seem to be created for round faces. However, they come with a trick, and you are bound to know it and keep it up as long as you wear such a haircut. As a matter of fact everything depends on the blunt ends, they are slightly curled inwards which creates the impression that your jawline is a little bit sharper than it actually is, and that is exactly the trick those of you with round faces need. When it comes to coloring, keep it in mind that blonde hair is always on the top of popularity. However some blonde balayage can fit in too.
Short Funky Hairstyle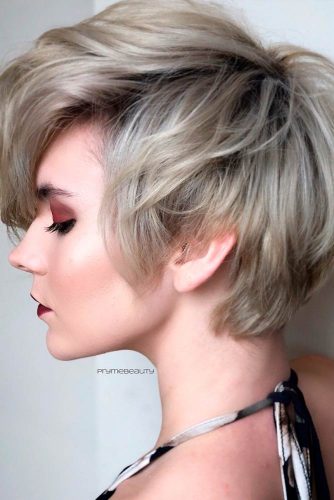 Fitting a pixie cut for round face may be not the easiest thing to do unless it is a layered pixie. What is more, you need to bear it in mind that going too short may not be the option for you, that is why you shouldn't be afraid of leaving your hair a little bit longer when opting for a layered pixie. As for the rest, a disheveled out-of-bed look and platinum hair color work perfectly together.
Feminine Curls With Blue Accent
Source: prymebeauty via Instagram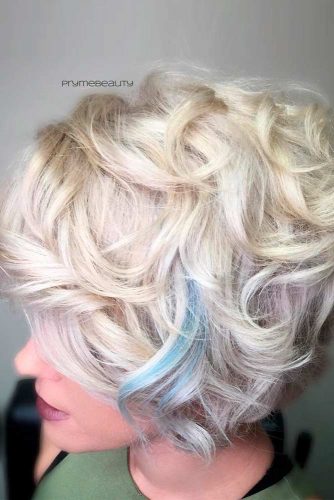 Short curly hairstyles for round faces are many because there is barely anything else that works with round faces better than some feminine curls. That is why we suggest you try this curly bob out. You do not need to come up with some intriguing coloring since blonde is that one hue that is never out of date, however, the introduction of a blue accent will grant your hairdo that extra spice. What is more, curls are always that one girly detail that drives many men crazy, bear it in mind!
Shaggy Bob With Trimmed Front Bangs
Source: saraontheinternet via Instagram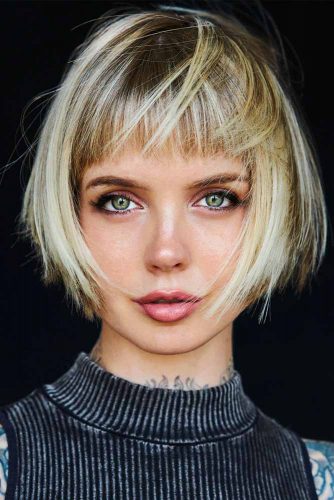 There are truly hairstyles that seem not to go out of fashion, and that is due to their ability to compliment round faces like nothing else. Among these flattering short hairstyles for round faces and thin hair shaggy bob haircut with bangs deserves that special attention. The thing is that trimmed front bangs create the illusion of a slender face and that is something that most women with round faces appreciate more than anything. Besides, the addition of layers will add that necessary volume to your hair, or it can as easily take the volume away if you are the owner of thick hair. In either way, it is a winning haircut!
Bold Pixie With Swept Bangs
Source: prymebeauty via Instagram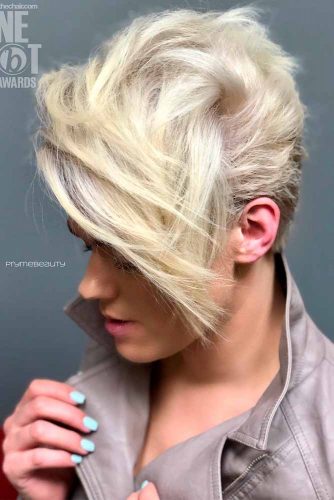 Edgy short hairstyles for women with round faces tend to be left out sometimes since it is considered that round face and short cuts do not get along that well. However, as usual, we have a proper way out hidden up our sleeve, if bold pixie is your sacred dream. The key point when it comes to pixie cuts for round faces is to keep things as sharp as possible so that all the necessary angles are granted. Side-swept bangs are the best option here, and you can easily determine it yourself by looking at this trendy example.
Simple Chin-length Bob
Source: prymebeauty via Instagram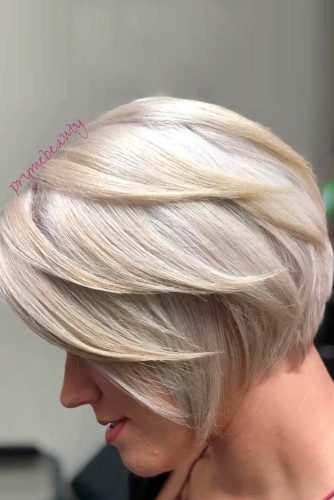 Those of you who want to always look stylish and elegant without taking things too far with the haircut will surely appreciate this blonde bob for straight hair idea. With such a sleek haircut you will always look trendy and feminine no matter where you are headed what is more your round face shape will also be taken care of. Besides, there is nothing easier than styling chin-length bob!
Gorgeous Short Hairstyles for Round Faces
Source: chloenbrown via Instagram, Rebeccataylorhair via Instagram, rochellegoldenhairstylist via Instagram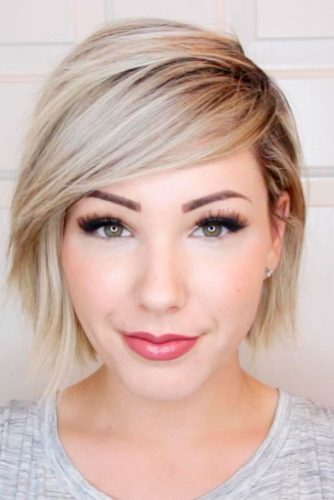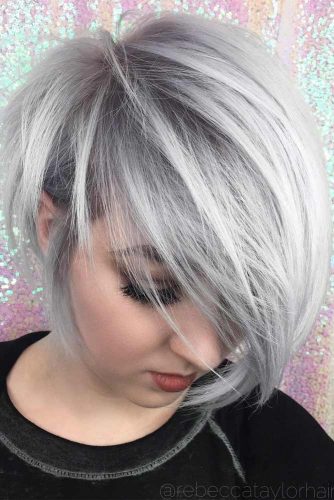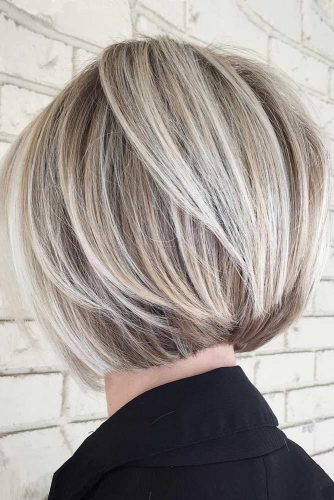 No haircut looks good if your hair is damaged, even pixie. Pixie is considered to be among the most popular short hairstyles for round faces. However, if you are sure that you can style your hair in a proper way, then you are welcome to choose the types of bobs which are even shorter. There are several rules that can help you to look fantastic.
Amazing Hairstyles for Short Hair
Source: Rebeccataylorhair via Instagram, Panicosalonandspa via Instagram, Hairbymelb via Instagram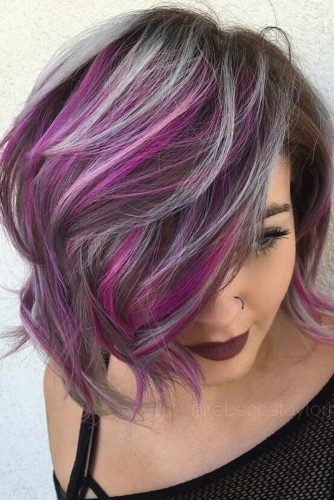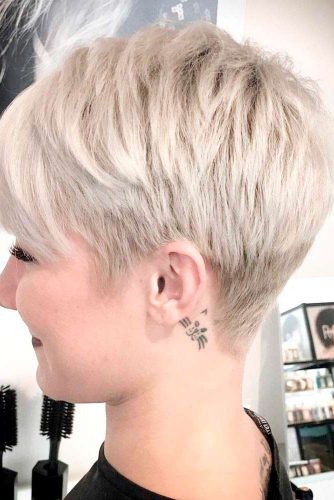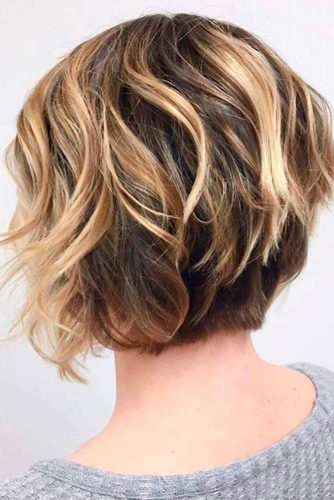 These short haircuts for round faces can make you look awesome even when you are wearing natural makeup. And don't forget to treat your dyed hair with effective hair masks like avocado hair mask.
Cute Short Hairstyles for Round Faces
Source: polishedbypaigey via Instagram, Emilyandersonstyling via Instagram, Styled_by_carolynn via Instagram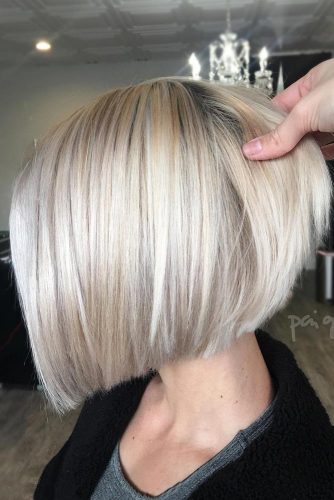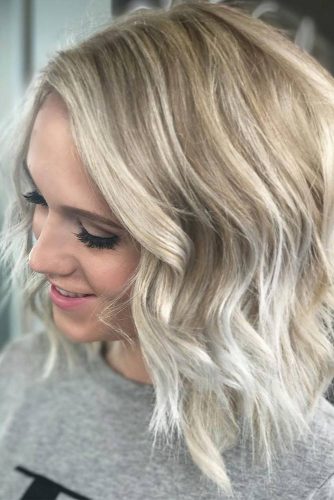 Pretty short hairstyles for round faces: is it possible? Remember that your ears should be covered by your hair, even if it is short.
A hairdryer and a mouse of your choice are really helpful in creating hairstyles for short hair. Style your hair asymmetrically either to the left or to the right, and it will seem that your round face is thinner. You can also make your hair somewhat edgier by raking through it while you are blow-drying. One of the common features of all such haircuts is that they have feathery finish. Some stylists argue that rounded shape hairstyles do not fit round faces. However, if you define edges, your hair will look chic.
Most Popular Hairstyles for Round Faces
Source: rochellegoldenhairstylist via Instagram, riawna via Instagram, claudiasroka via Instagram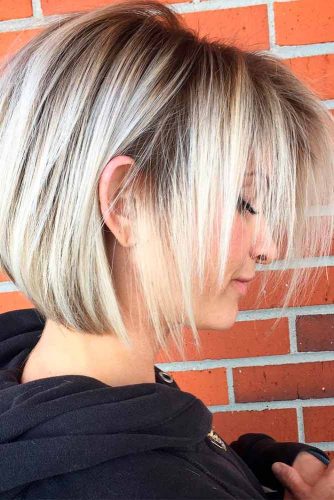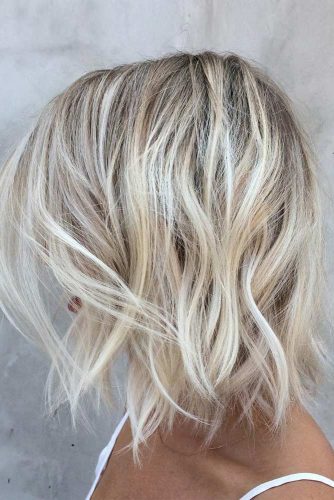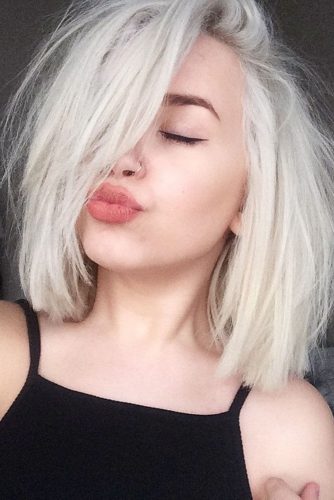 And do not be afraid to experiment with color. For example, lavender-grey is in trend this season. To achieve this effect, stylists recommend women to have their hair dyed in purple and the tips – in sea-green. Taking into account that this style is unconventional, it can fit only fine hair texture. A high or wide forehead, which is peculiar to round faces, can be diminished by making the bangs geometric. To define the ends, you should make them thin. A styling gel or mouse will be useful in this case.
Pretty Short Hairstyles for Round Faces
Source: Fernthebarber via Instagram, kyytang via Instagram, svmmer.marie via Instagram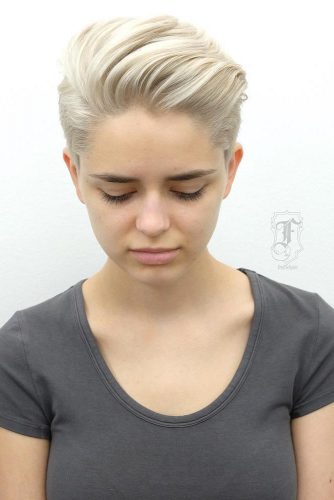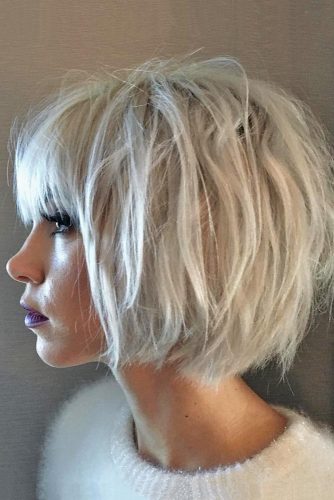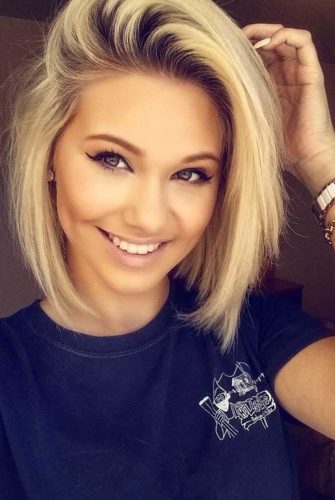 Medium bob is a great choice of short hair for round faces, and it looks exquisite when it is platinum-blonde.
Do not forget to take care of your dark roots in time. If you are a creative person, then you may consider having a multi-toned hairstyle.
Stylish Hairstyles for Your Trendy Look
Source: lauraescanes via Instagram, Mademoisellehenriette via Instagram, shescallednela via Instagram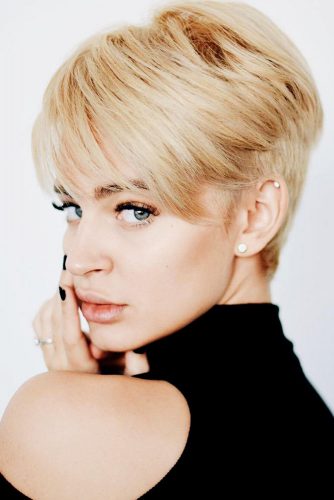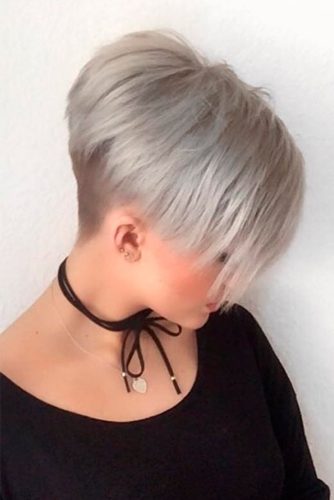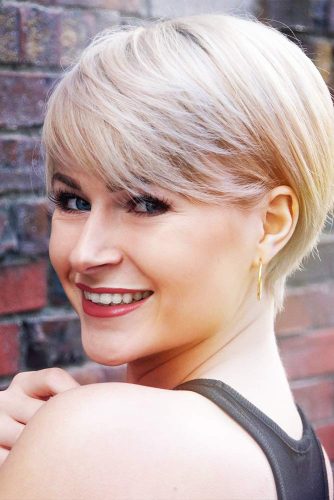 A short hairstyle looks sassy on its own, but add some color to get a totally chick look.
Stylish Hairstyles for Your Trendy Look
Source: anna_maria_theresia via Instagram, Adrianna.christina via Instagram, agorafinalmentecurtos via Instagram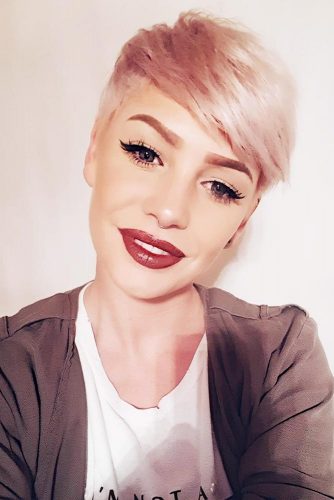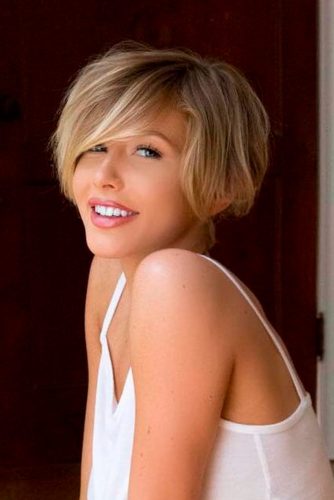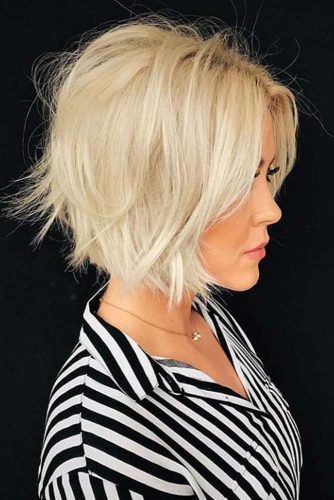 The right hairstyle will make you trendy and stylish, and also help to look younger than your are.
Beautiful Blonde Short Hairstyles
Source: lauragbert via Instagram, adrianna.christina via Instagram, domdomhair via Instagram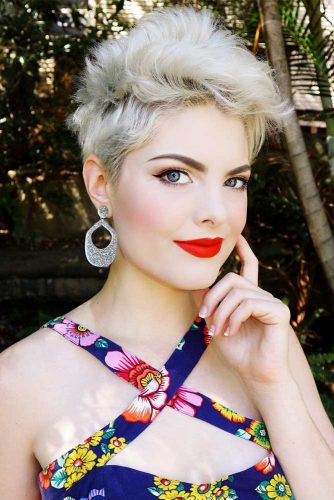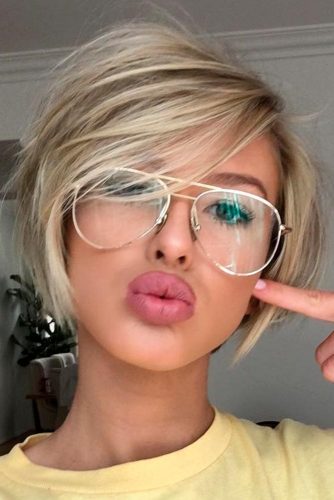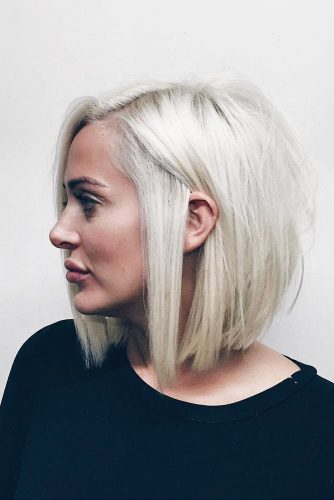 There are so many gorgeous blonde shades that can work for a shorter hairstyle.
Beautiful Blonde Short Hairstyles
Source: Rochellegoldenhairstylist via Instagram, Justhairobsession via Instagram, barbarafrancaa via Instagram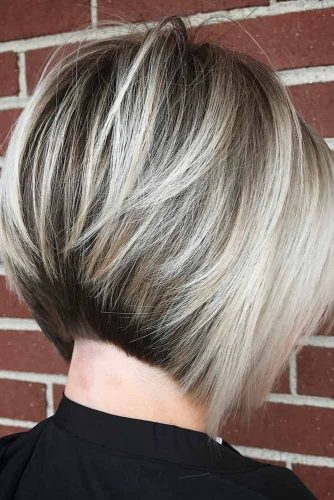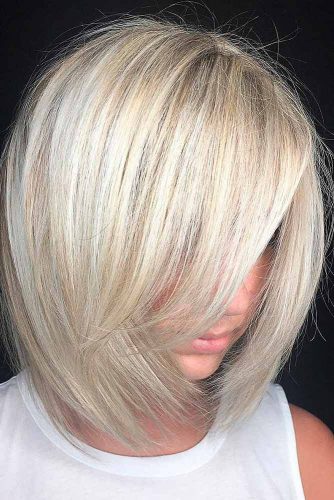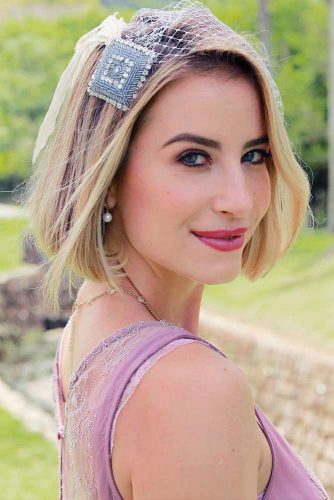 However, it will look good only if your hair is thick. At first your stylist should dye your hair in neutral blonde. Then he or she should blend sea-green and purple shades over it to achieve an exceptional 3-D effect.
f your hair is blond, your face is round, and you have a medium bob hairstyle, then it is possible to make your look fantastic by making your hair wavy. The roundness of your forehead should be cut, and an asymmetric curve will definitely help you. Also, you might consider covering one of your cheeks at least a little. You will look awesome!