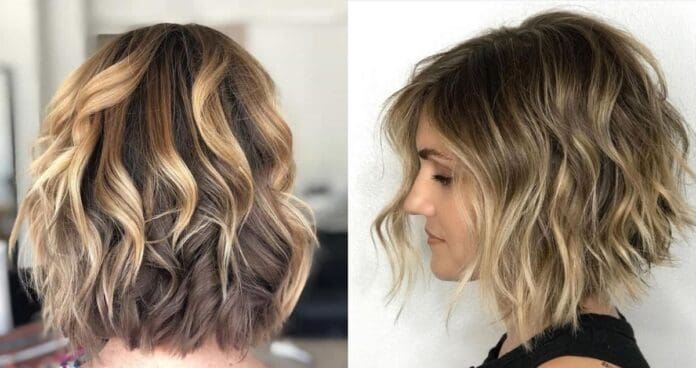 Medium length, wavy texture and bob hairstyles are trending in 2022. So why not combine these factors into one perfect style? The wavy bob hairstyle is an easy-to-do haircut for modern women. The instinct characteristic of this bob hairstyle is the wavy hair highlights the feminine feature of women and adds more romantic traits. And the medium length creates a fresh and cool image which neutralize the heavy feeling of the curls. That's why top hairdressers indicate that a wavy bob is an ideal option for women in daily life as well as special occasions such as dating or annual event. Bearing this in mind, we've come up with a must-see list of 40 beautiful bob hairstyles of 2022. Find inspiration for your next cut with these chic bob haircut ideas.
#1: Flirtatious Fringe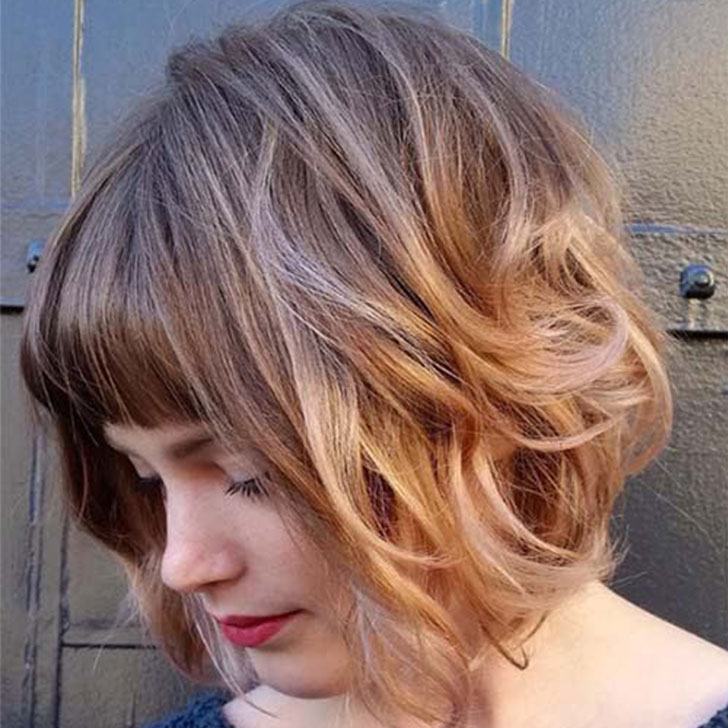 A round shape and messy shoulder-length layers are a great way to show off your thick hair with this wavy bob hairstyle of 2022. Even better, if you have natural curls, you can get these adorable waves without styling tools. Straight bangs and an orange hair color will take years off your face.
#2: Asymmetric Wavy Bob Hairstyles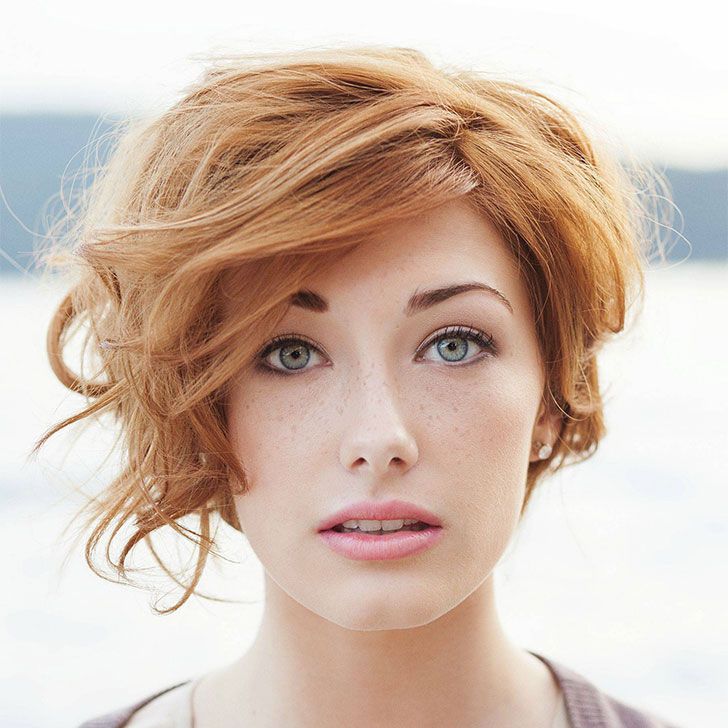 This casual short curly bob hairstyle of 2022 is among the most popular hairstyles of the moment. The lively curls give the look movement and volume. The long side bangs frame your face shape and complete the style perfectly.
#3: Face Framing Wavy Bob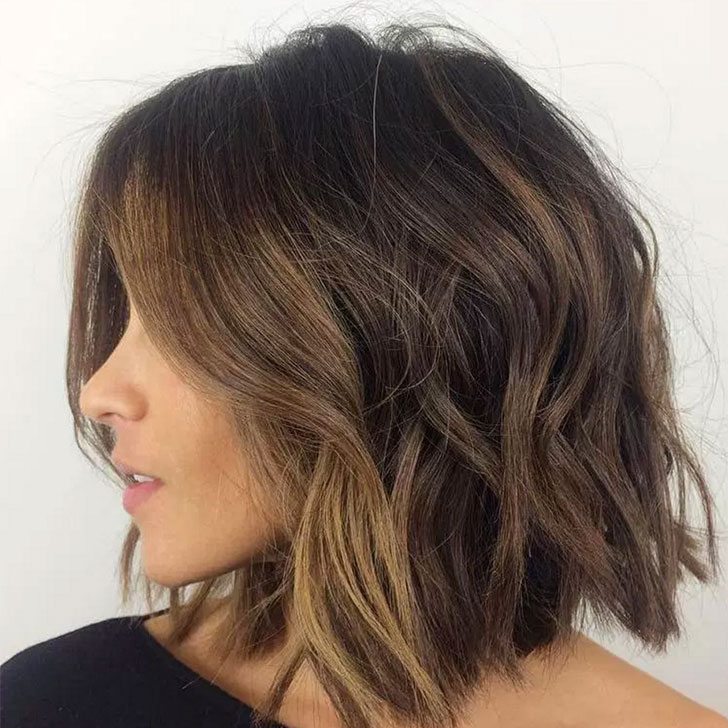 This shoulder-length wavy lob is one of the most common bob hairstyles in 2022, and for good reason!. The stacked layers at the back increase volume, making the cropped style look fuller. Meanwhile, the long layers around the face can soften and frame the face shape.
#4: Platinum Wavy Bob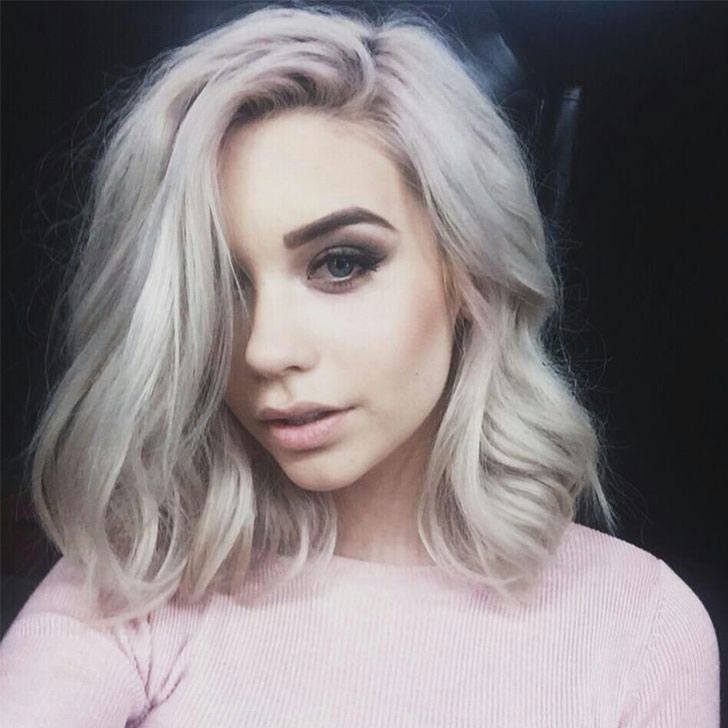 This mesmerizing wavy lob is akin to having a bedhead with some cozy light. The messy bob hairstyle of 2022 is enticing with its shimmering silver color and the loose ruffling and curling with a sexy side part make the whole style stand out even more.
#5: Wavy Layered Bob Hairstyles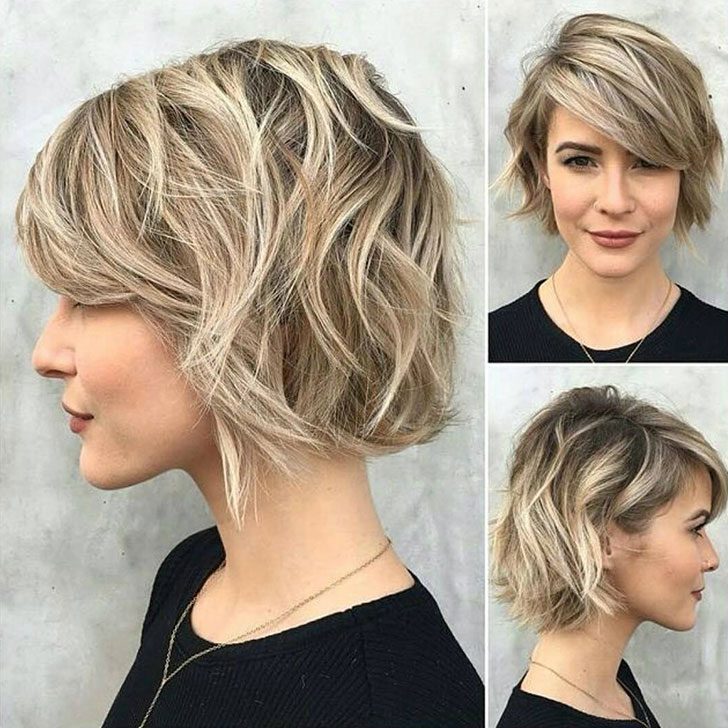 Looking for a way to enhance the thickness of your fine hair strands? Then, the stacked bob hairstyle with feathered streaks in this photo is a great option. Try a balayage hair dye and light messy waves to finish.
#6: Chic Curly Bob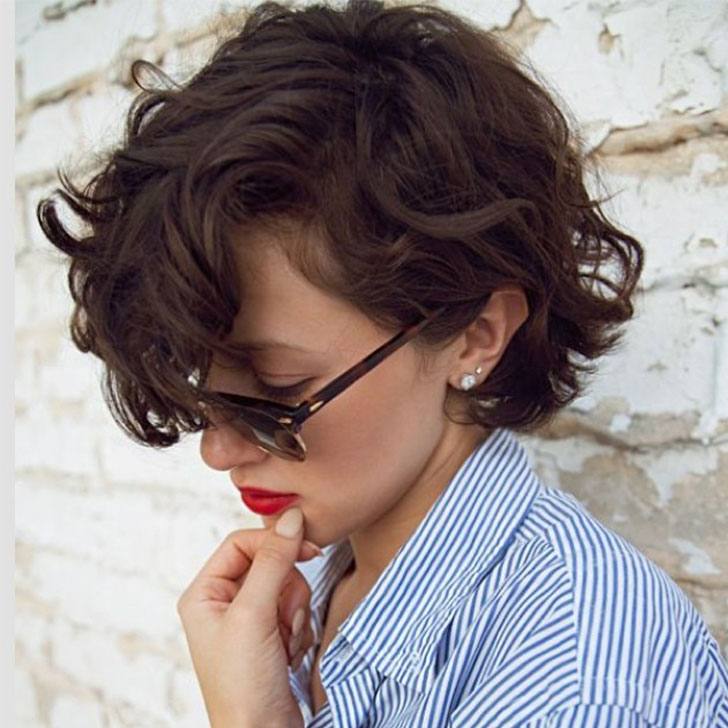 Interesting as it is, this curly wavy bob hairstyle truly is a classic and vintage hairstyle with an uber-modern flair. Fantastic! Those messy curls give you a cozy feel and the unruly nest of curls give the impression of being delicately placed.
#7: Wavy Bob with Bangs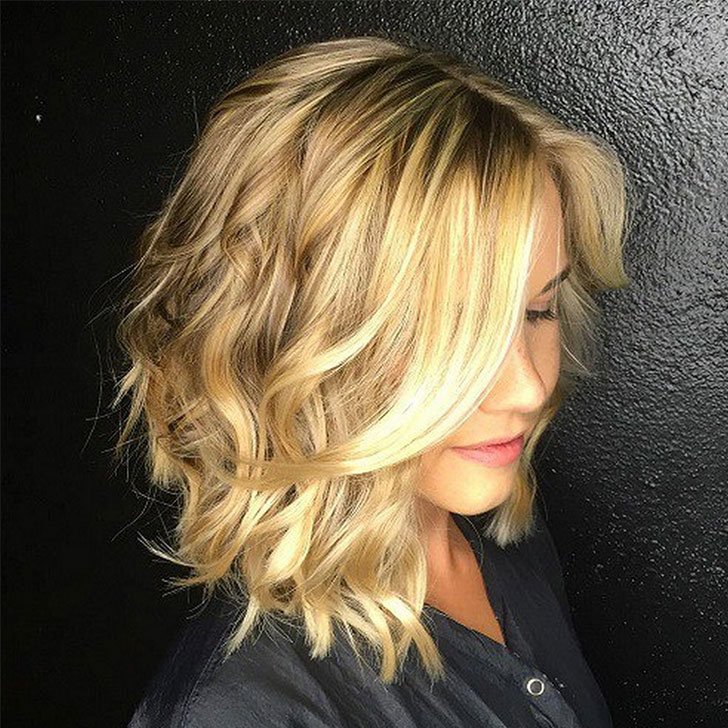 Having a curly hairstyle with straight fringes was once regarded as a mistake. However, nowadays it can work better with shorter cuts, such as bob hairstyles because it's useful for blending layers of differing lengths. Straight layers at the front can help frame your face shape.
#8: Two-Tone Bob Hairstyles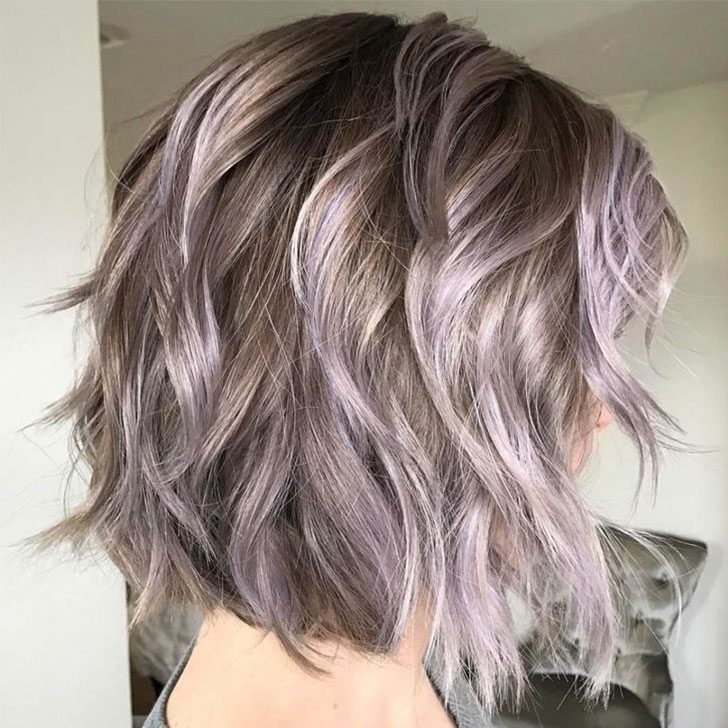 So special! Because of the amazing fade hair color, this shoulder-length wavy bob hairstyle is upgraded from a normal style to a whimsical one. Admit it, the choppy layers are gorgeous! The texture increases the volume and completes the whole style.
#9: Layered Bob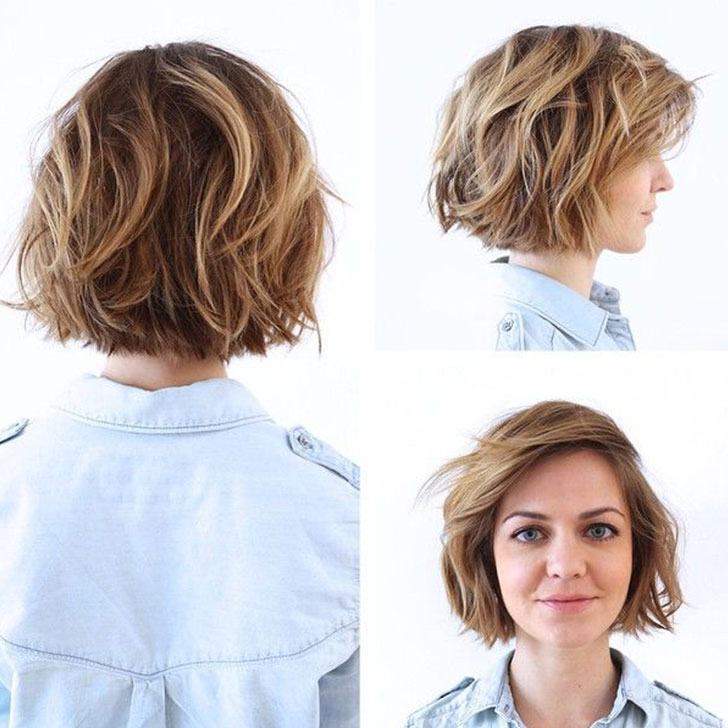 As a rule, shoulder-length hairstyles are all about balance. If you would like to choose relatively heavy side bangs in your wavy bob hairstyle, you'd better keep the back flat. Make it a messy and natural look.
#10: Chin-Length Bob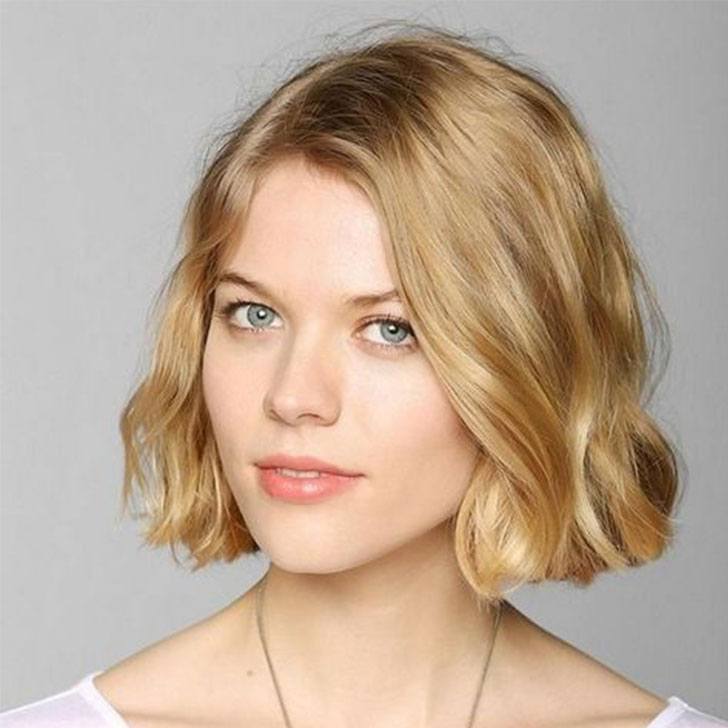 We have to say, this really is a subtly designed bob hairstyle. It features the same length at the front and back. With few layers, this bob is super sleek and clean. A bright blonde hair color makes the whole look shine.
#11: Loose Curls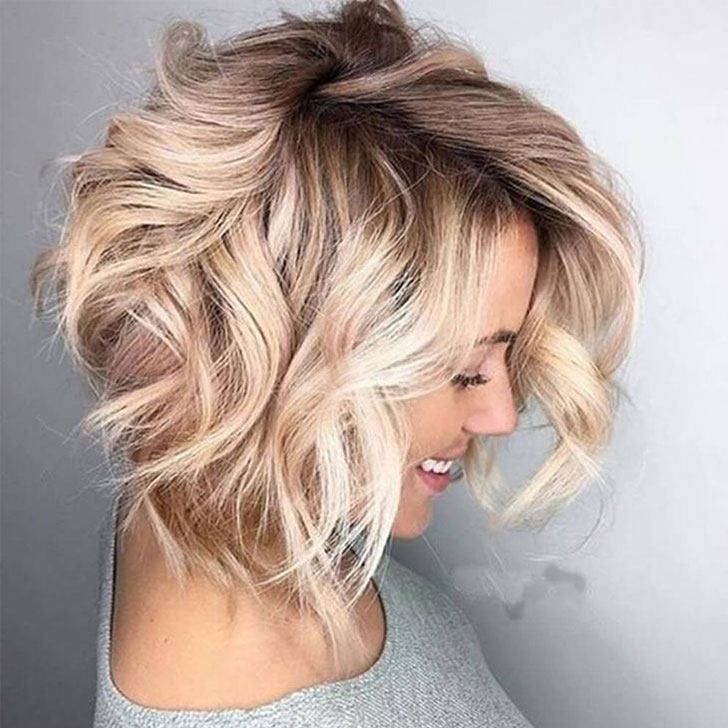 If you have fine and thin hair, this dimensional bob hairstyle is perfect for you. In order to get the effect of loose waves, you should use a texturizing product. Because of the sassy light blonde hair color, it's the right style for a sunny day!
#12: Vintage Wavy Bob Hairstyles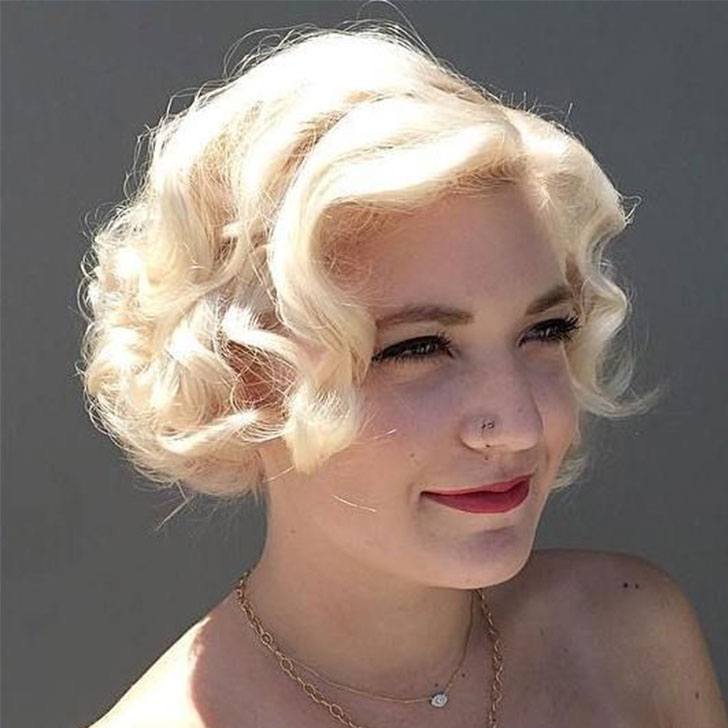 She is like a princess from a fairy tale story with this vintage wavy bob hairstyle! Those cute small curls around the head advance the shape of the whole style. Plus, the light blonde hair color is really impressive.
#13: Tight to loose wavy bob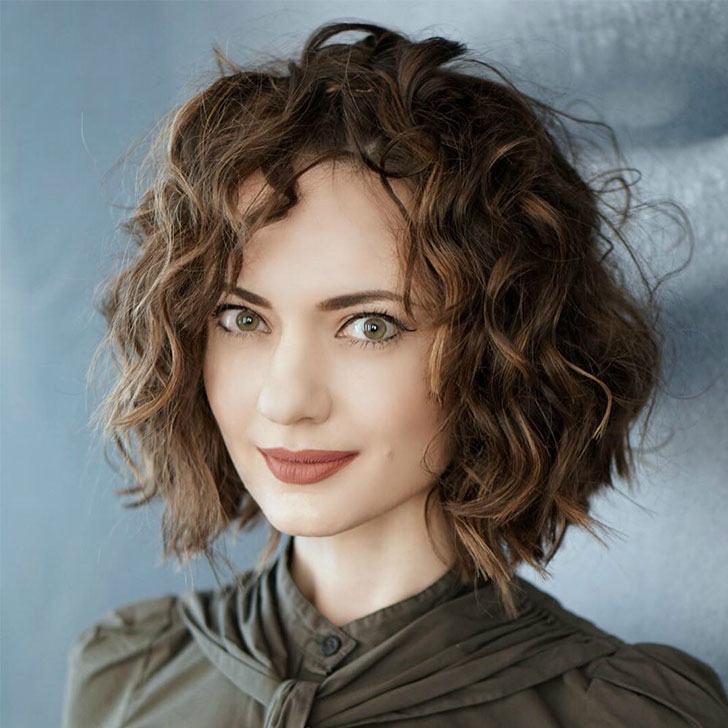 The seemingly messy wavy bob is most suitable for ladies with thin hair. Let these adorable curls run across your head without any rules. Though this cut is tousled, it still has a feel of elegance. Truly Amazing!
#14: Romantic Wavy Bob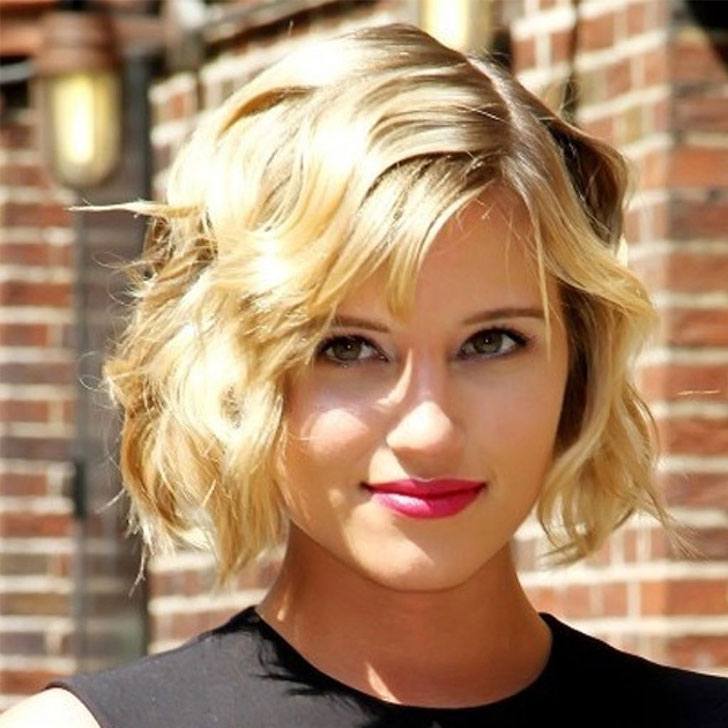 Blondies don't have to keep long locks. This romantic wavy bob hairstyle is the perfect choice if you are looking for a gorgeous short hairstyle. With the short layers, the whole style is adorable and the blonde hair color can take years off your face.
#15: Side-Parted Wispy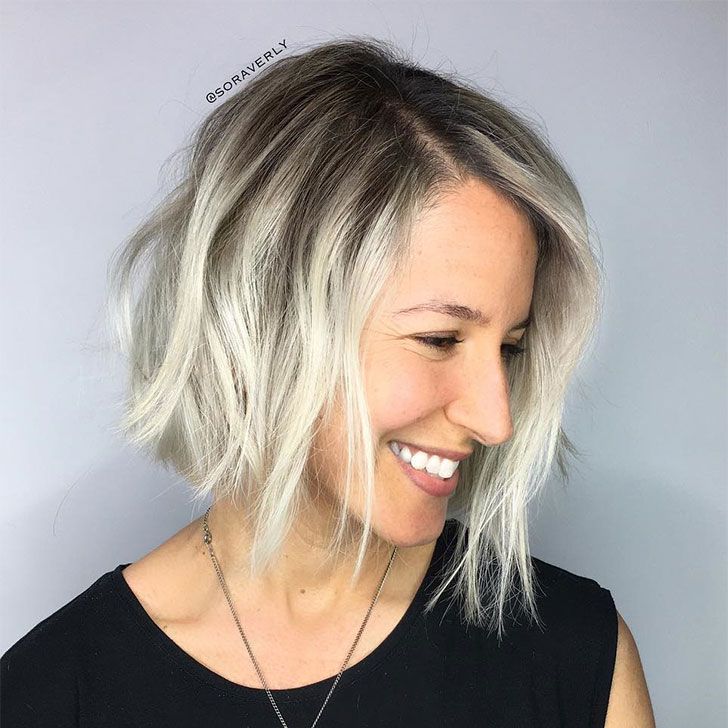 Difficult for you to decide long or short, brown or blonde? Fortunately, here comes a compromise bob hairstyle. Dark roots and a silver hair color are super chic and popular this year! The elegant waves too are friendly to a rounder face shape.
#16: Centre Parted Bob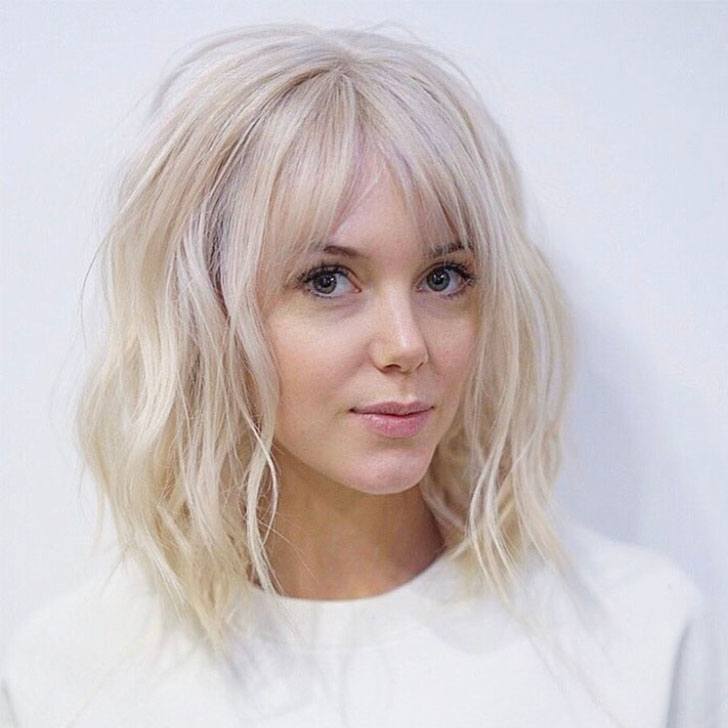 This is really an amazing wavy bob hairstyle! Maybe you find a sleek lob is boring, but rest assured you can try something different. A messy and wavy style is pretty standard, but coupled with natural bangs and a gray hair color, the look is elevated.
#17: The Pastel Purple Bob Hairstyles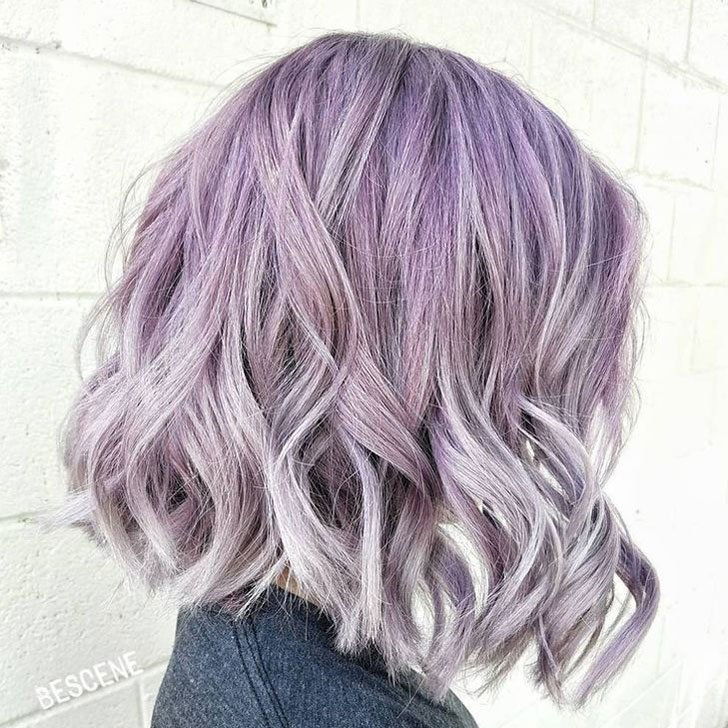 Purple hair color is always a bold option, especially when it's mixed with another color. The wavy bob hairstyle in the photo is absolutely a success. Ombre lavender hair color and loose waves form a hairstyle that is sure to turn heads.
#18: Cute and Classic Bob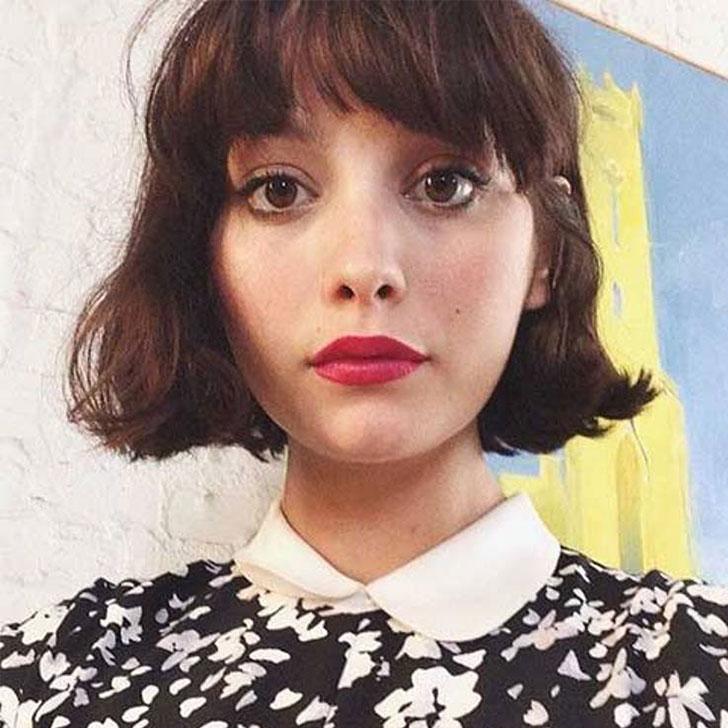 Another classic wavy bob hairstyle to try. It has the feel of being a true vintage cut with its irregular shaped bangs. Curls at the ends make this style both cute and attractive.
#19: Black Wavy Bob with Subtle Highlights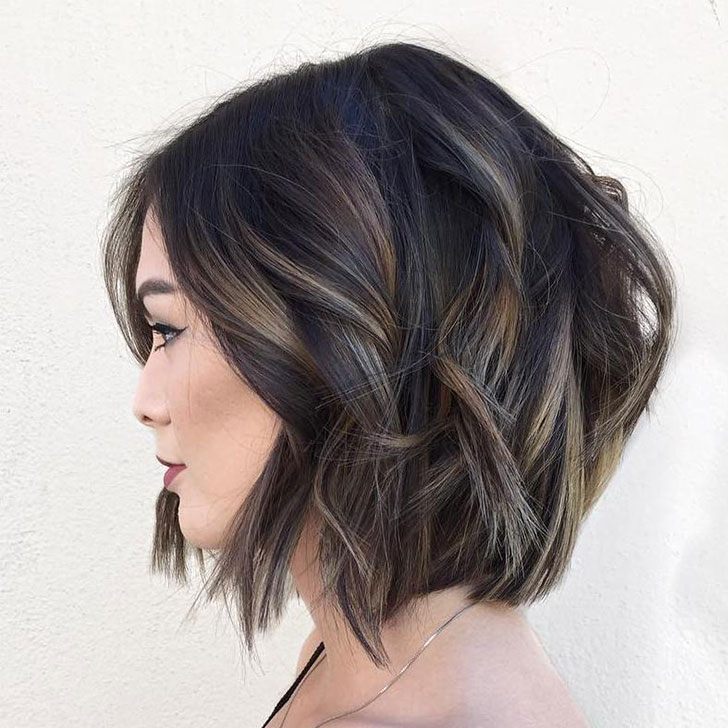 A shoulder-length wavy bob hairstyle with a flowing and natural styling will give you a real feeling of summer. This bob is rich in color with, blue, blonde and gray and the big waves make the whole shape more dimensional.
#20: Short Wavy Bob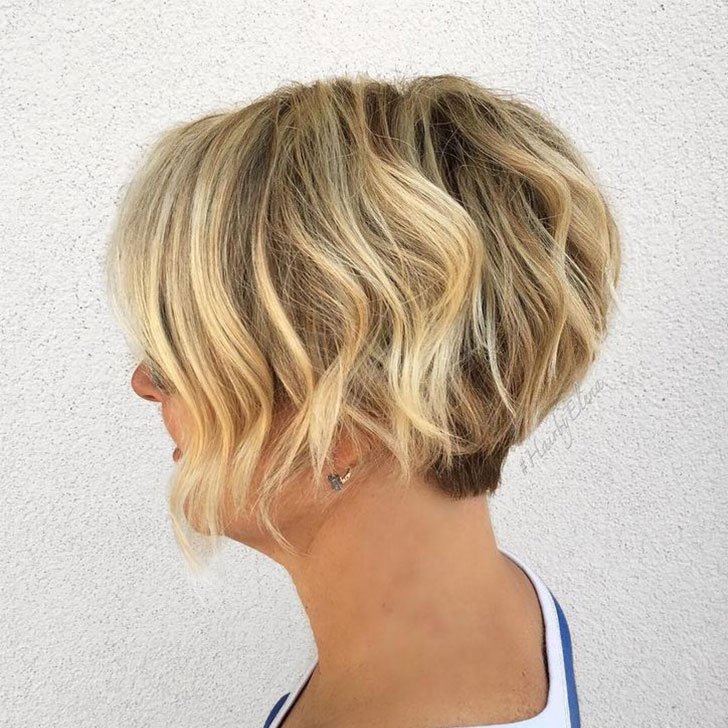 A round silhouette bob hairstyle like the one in this photo is always flattering. It is a style with layers that make the body of your hair concentrate around your face. If you have very thick hair, it's not recommended.
#21: Straight Cut Wavy Bob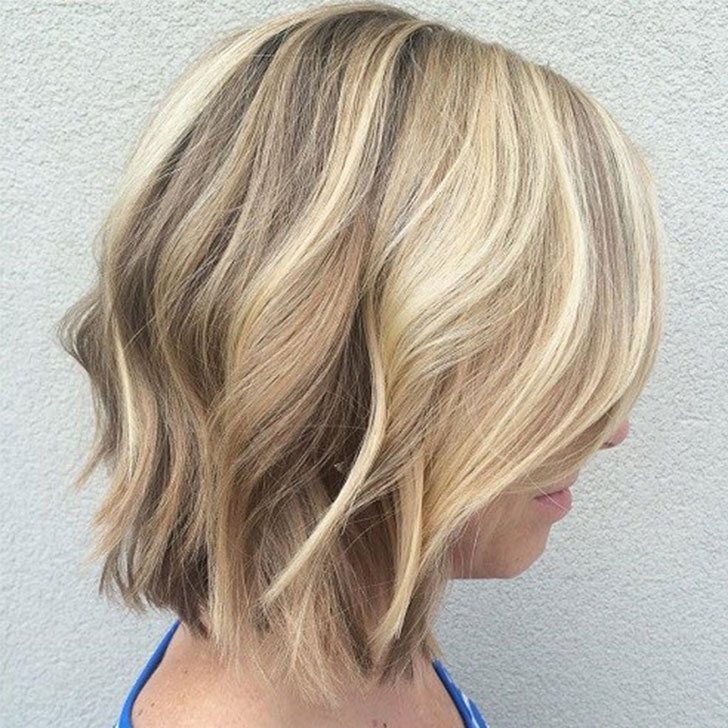 This is a fun razored bob hairstyle with few layers. Those soft waves create fullness across the entire style and the long bangs are a perfect way to frame your face shape. It's easy to style and to maintain.
#22: Bouncy Bob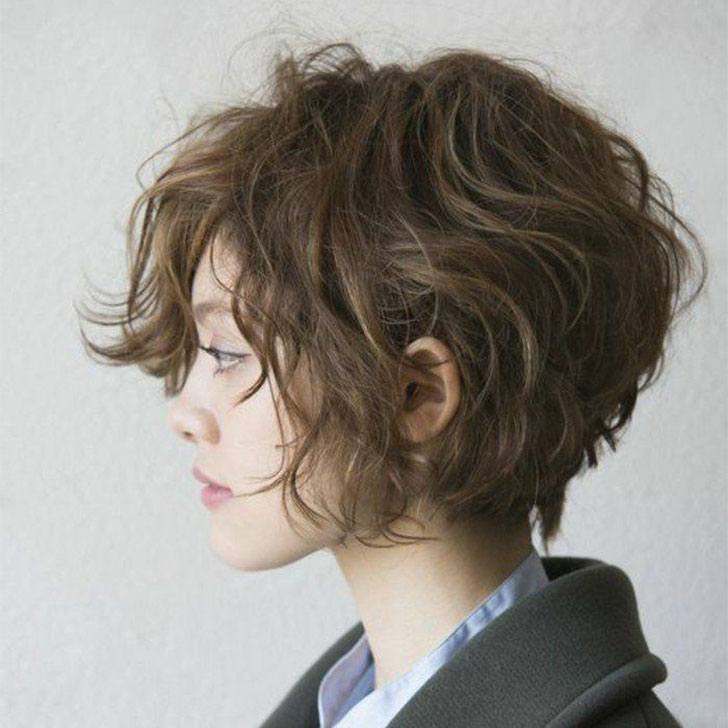 So many adorable curls are running throughout your head. Isn't that a fantastic feeling? This curly bob hairstyle is perfect for ladies who love a no fuss hairstyle. The brown hair color is chic and sassy.
#23: Wavy Ombre Bob Hairstyles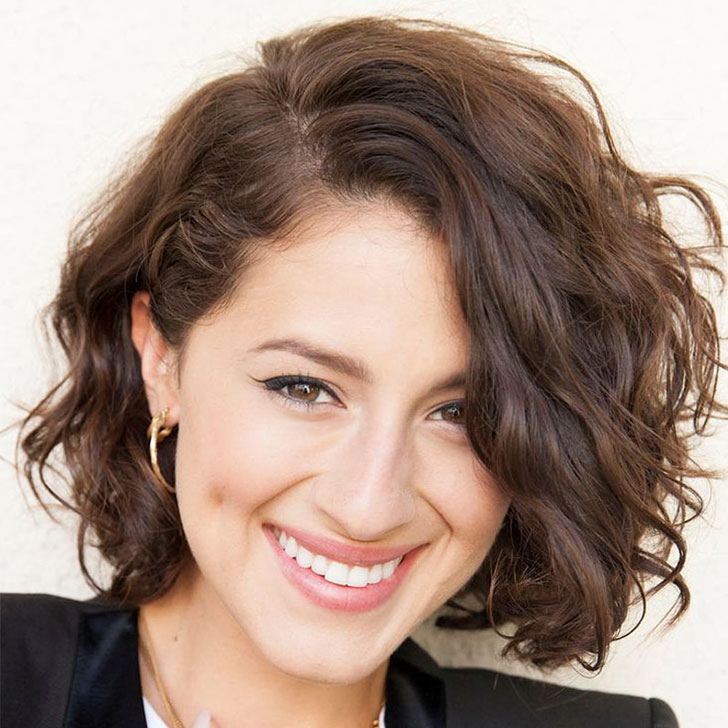 Is a wavy bob only suitable at your workplace? Of course not! It is perfect for any occasion. Those messy small curls and side parting form a sultry style for you. Choosing a brown hair color is always a safe option.
#24: Beautiful Balayage Bob Hairstyles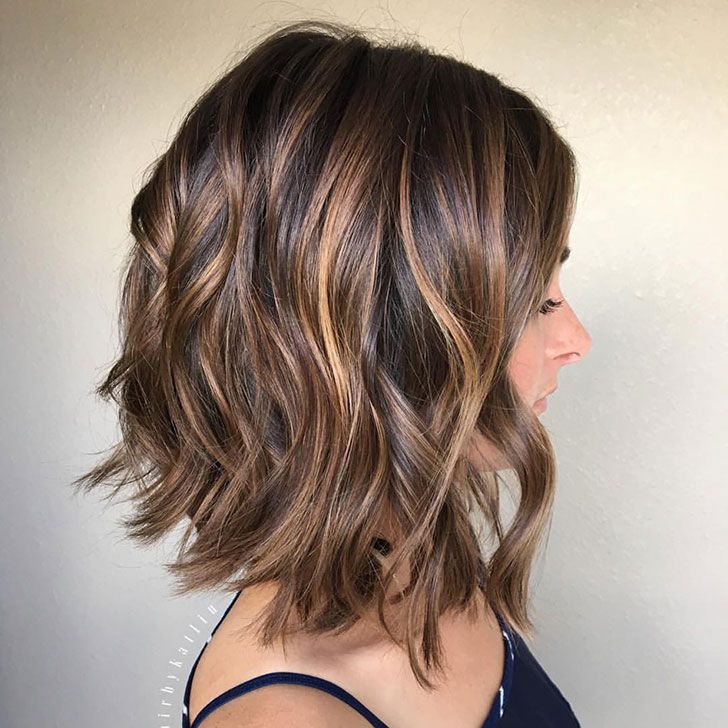 This stunning bob hairstyle features highlights. We have to say that the balayage technique makes it even shinier. You look gorgeous with the different length of layers.
#25: Beige Balayage Bob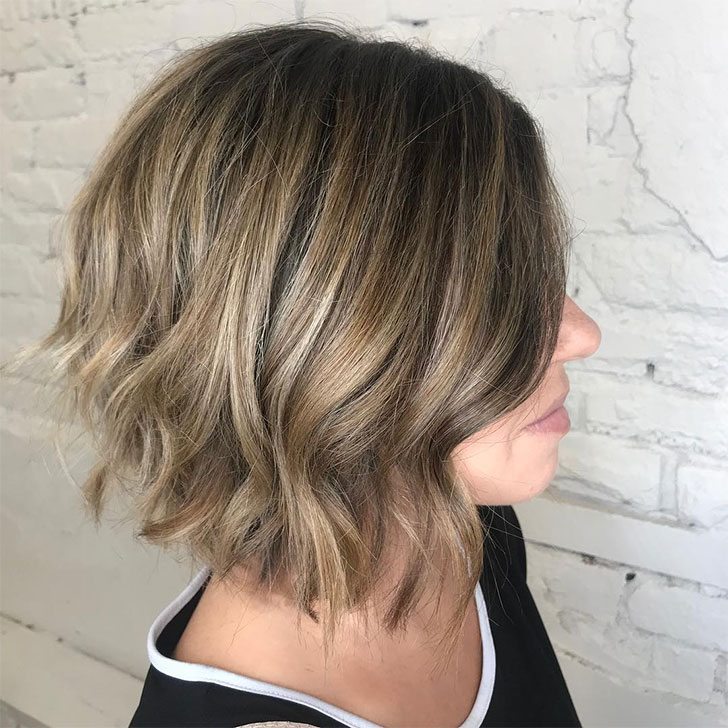 A beige balayage bob hairstyle is always unique and distinctive. The curly ends create movement and volume in this short style.
#26: Pink Messy Bob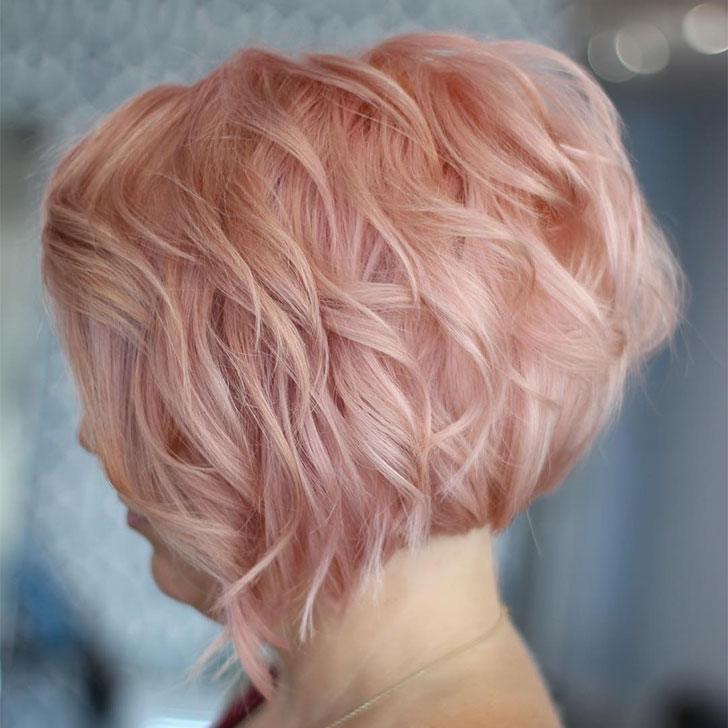 Pink color takes years off your face. It perfectly matches up with the stacked bob with textured layers.
#27: Mysterious Bob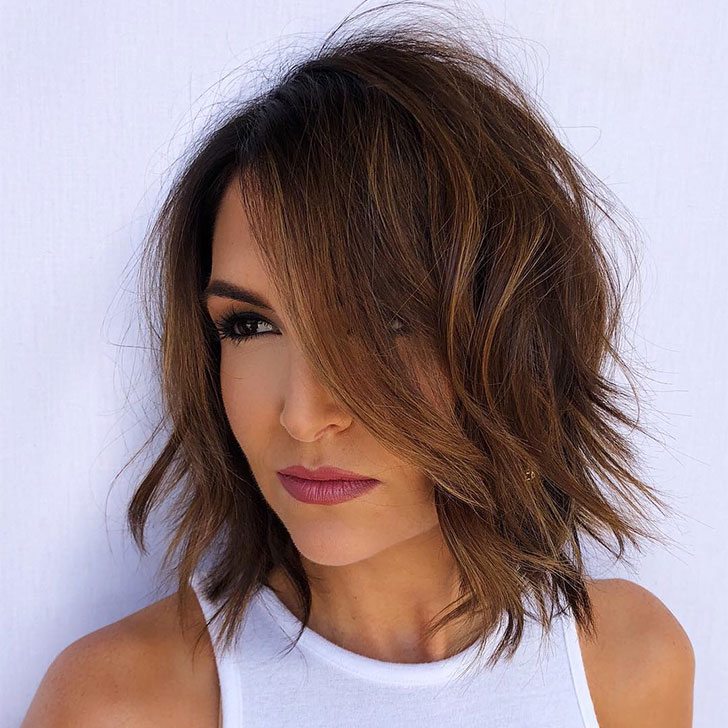 Messy layers add the volume and texture, giving you a chic and modern look. Leave several face-framing strands across the face to help create a mysterious feeling.
#28: Modern Wavy Bob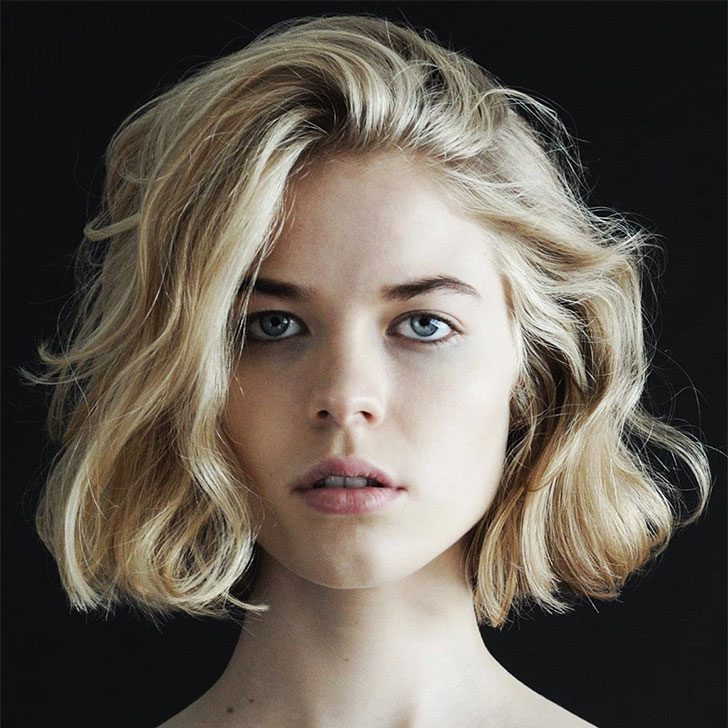 This blonde wavy bob is sexy and stunning. Don't be afraid of showing your beauty with such a hairstyle.
#29: Side Part Bob With Long Fringe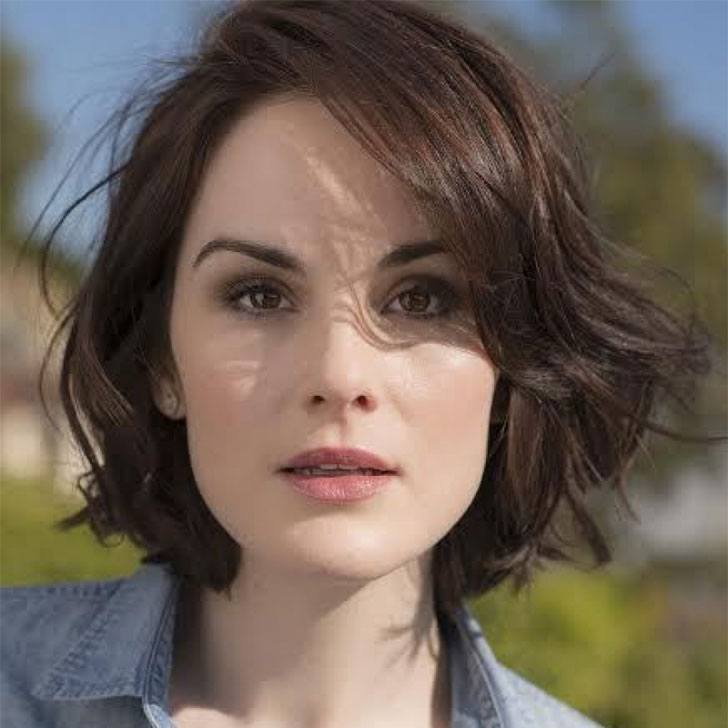 To be honest, this is one of the bob hairstyles to show the elegance and beauty of a mature woman. Side part your hair and leave an angled long fringe on one side will make the style feminine enough.
#30: Ashley Benson Short Wavy Cut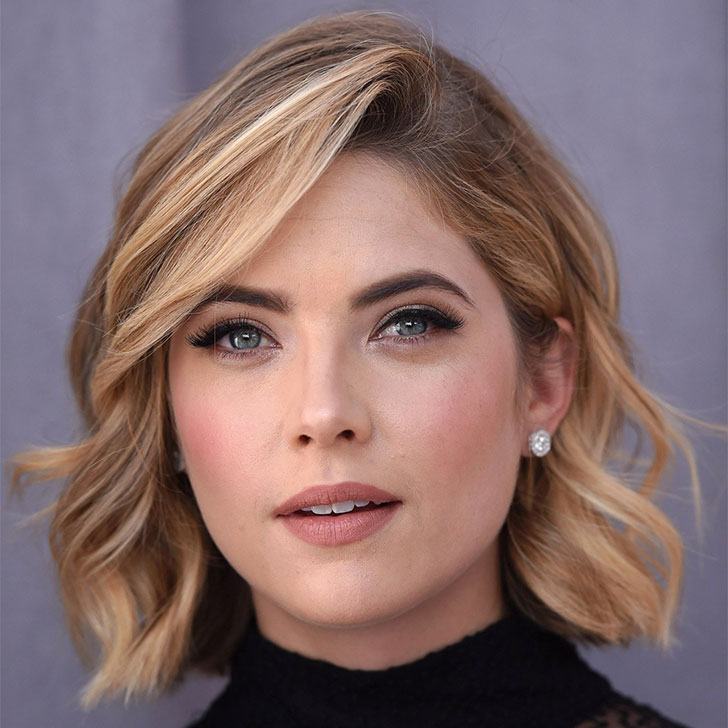 Why stars always look gorgeous? One crucial reason is they opt for the right hairstyle. You can be as stunning as they are when you choose the right one. Ashley Benson's short wavy cut below is an excellent example for you to imitate.
#31: Middle Part Wavy Bob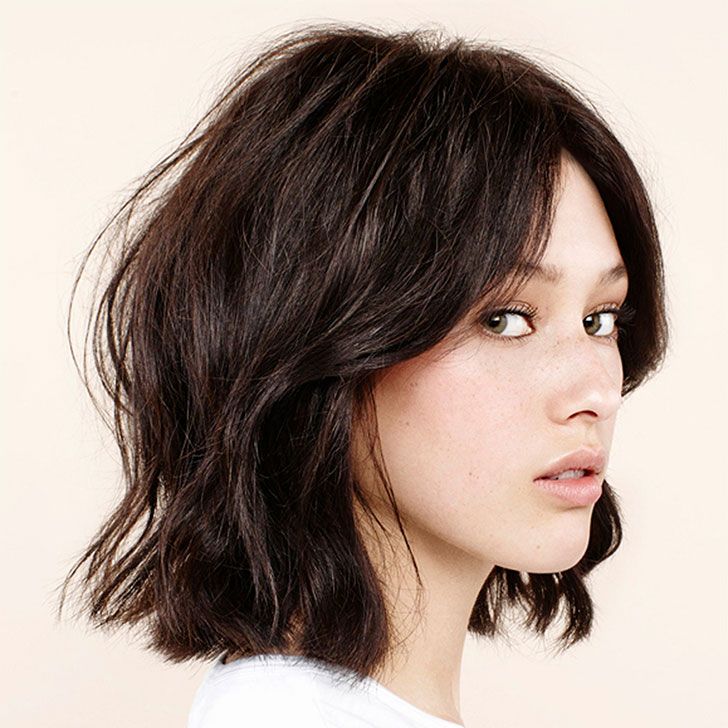 This bob hairstyle offers you a carefree, modern and refreshing image with subtle sassy layers. When turning head back, you will capture man's heart.
#32: Cute Short Bob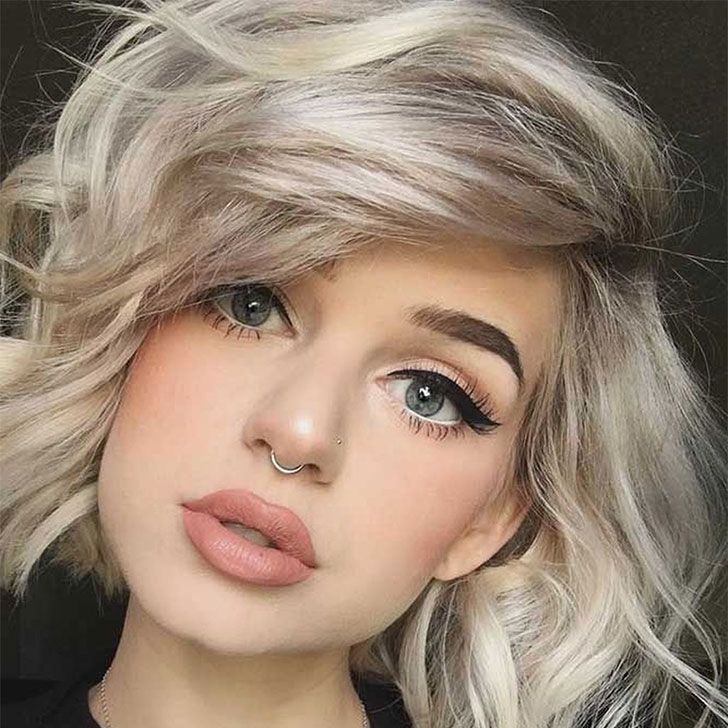 This tousled short bob is playful and fashionable. The blonde color brings you an air of freshness. Many young girls won't miss this haircut.
#33: Trendy Wavy Bob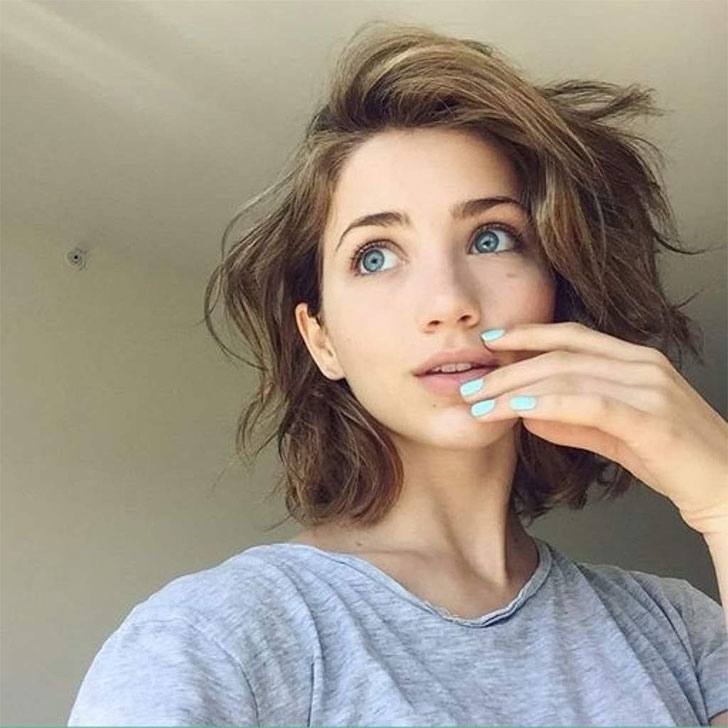 We have admitted it, this a perfect wavy bob that wins the ticket to the trendy! Sassy and messy layers add the volume and texture and the side parting hair balances the overall look.
#34: Jennifer Lawrence's Face-Framing Bob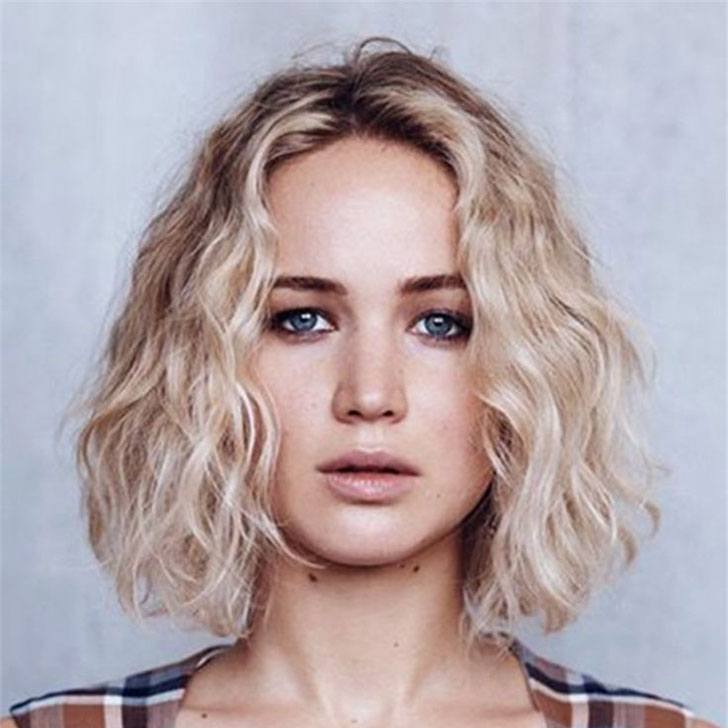 Jennifer Lawrence is good at styling her hair. This haircut in the photo is her one of the successful examples. Ringlet looks very sexy, and the side part well frames the face.
#35: Inverted Curls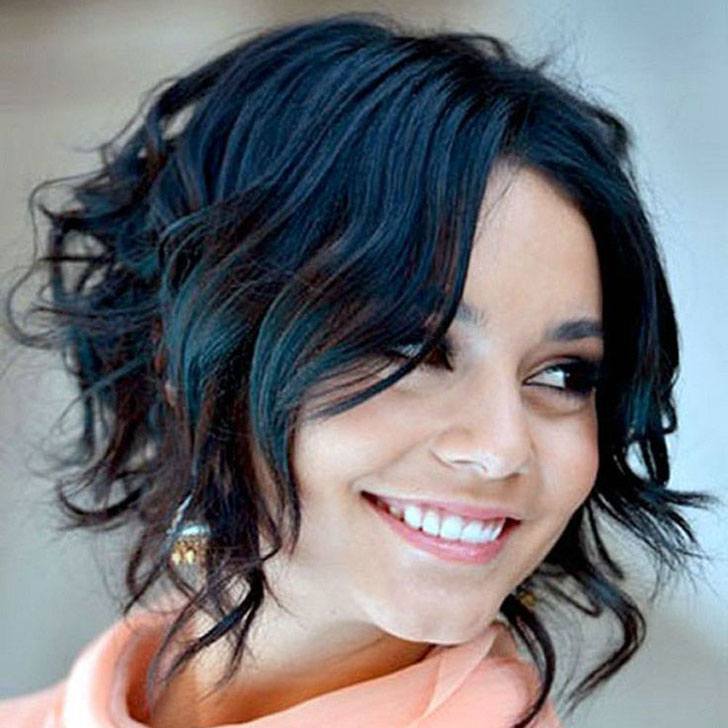 Shoulder-length hairstyles are all about balance. You can play some tricks to break the rule and add some fun, for example, by creating some inverted curls on both sides.
#36: Golden Wavy Bob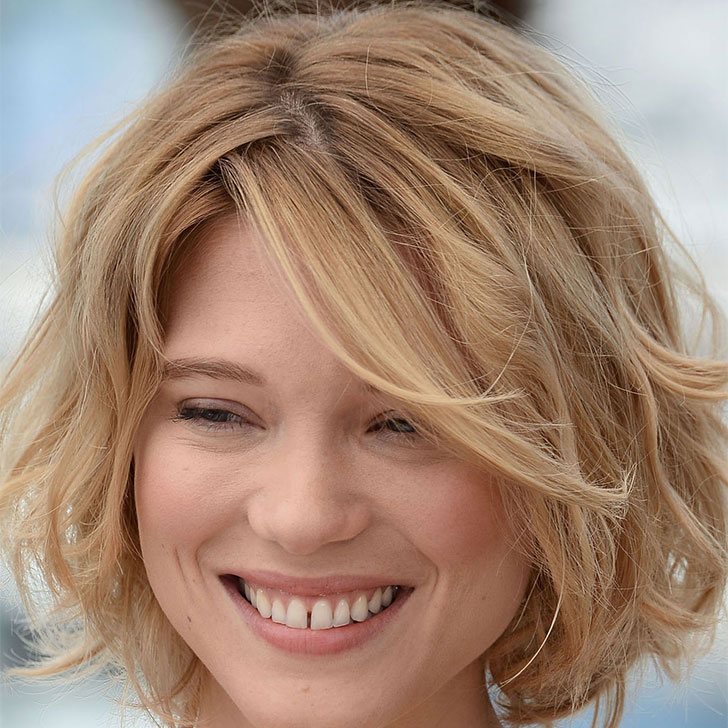 Wispy and flipping out layers make this haircut enticing and edgy. Cut the layers and bangs in different length will accentuate the texture.
#37: Golden Balayage Blunt Bob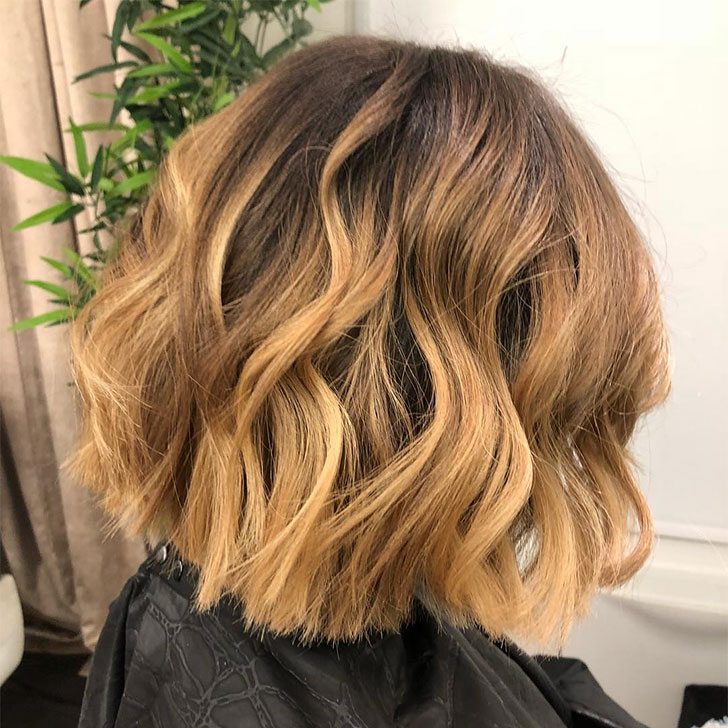 This bright bob will be a perfect choice for thin hair. Cut the hair in one length, and create many wavy layers with balayage highlights, your locks will look voluminous and dimensional.
#38: Blorange Bob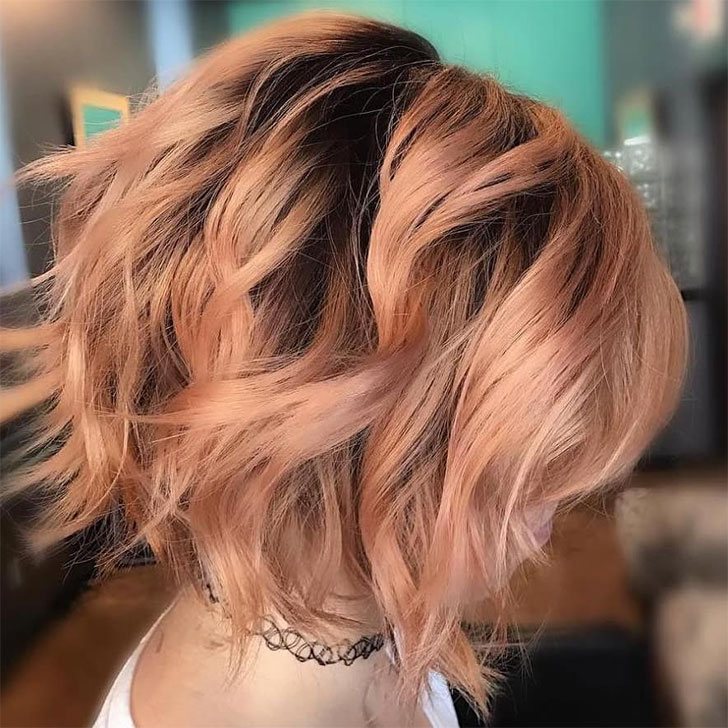 This blorange bob is very luscious. Choppy layers and swoopy bangs gave a sassy aesthetic to the overall look.
#39: Blonde Bob Hairstyles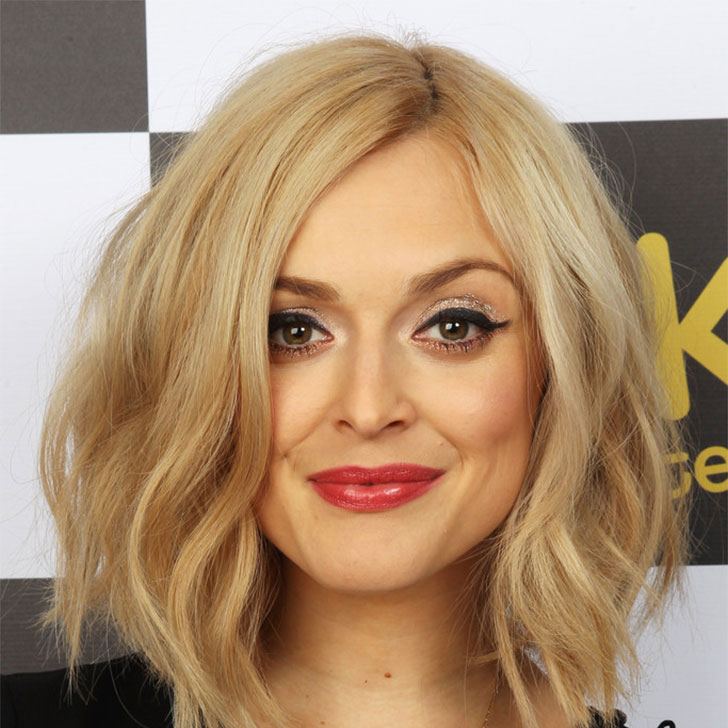 Bob hairstyles can be versatile in hair hues and styling finishes. This haircut is an ideal choice for women to shimmer in the sunlight thanks to its carefree choppy and sassy layers.
#40: Platinum Blunt Bob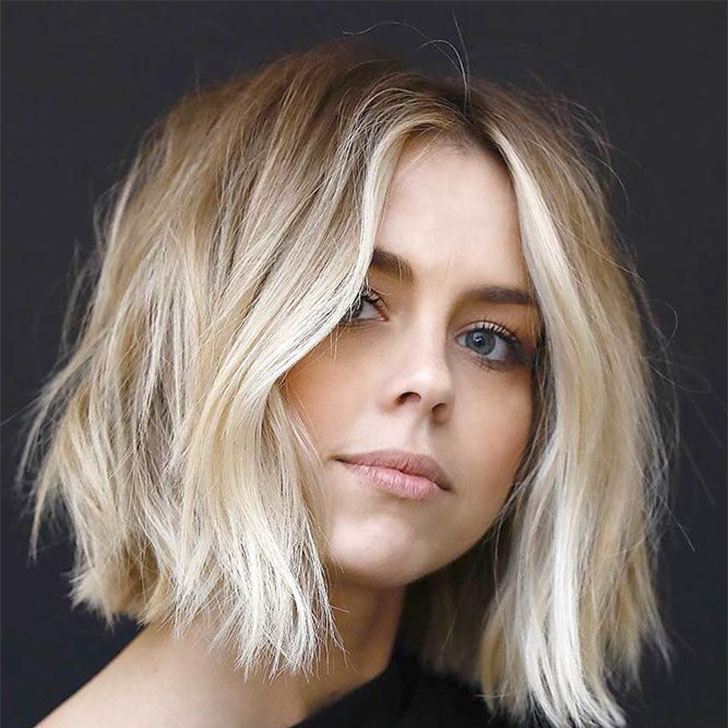 Blunt bob gives you a sweet nature and shows your unworldly taste to the fashion. With choppy layers and beautiful platinum color, this bob style is really impressive.