#25: Girly Blonde Balayage with Dark Roots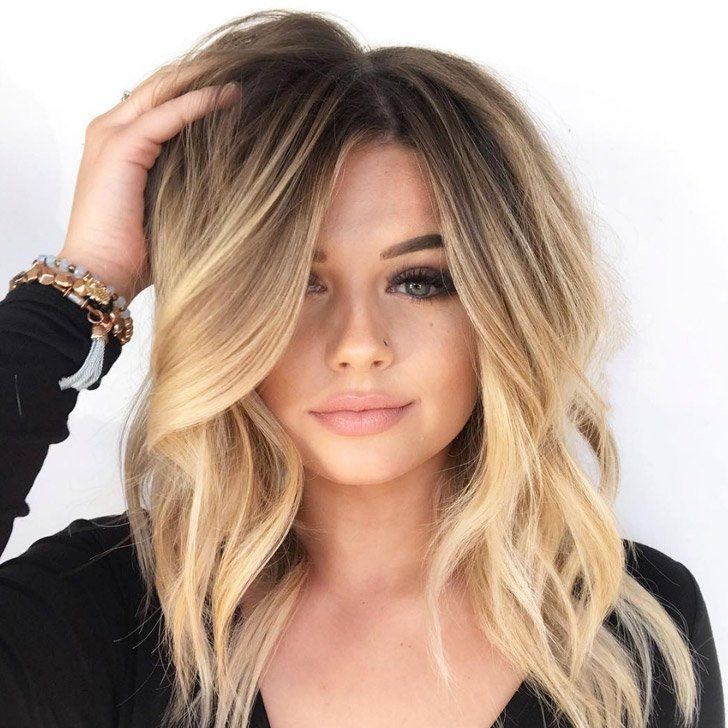 Source
This layered blonde lob can thoroughly show off your girly side. So don't hesitate to try it! As we said before, dark roots are the trendiest fashion. It is not only chic but also easy to style as your hair grows out. All you have to do is make your big and loose waves sexier and sassier to earn more admiring glances.
#26: Blonde Balayage with Purple Gray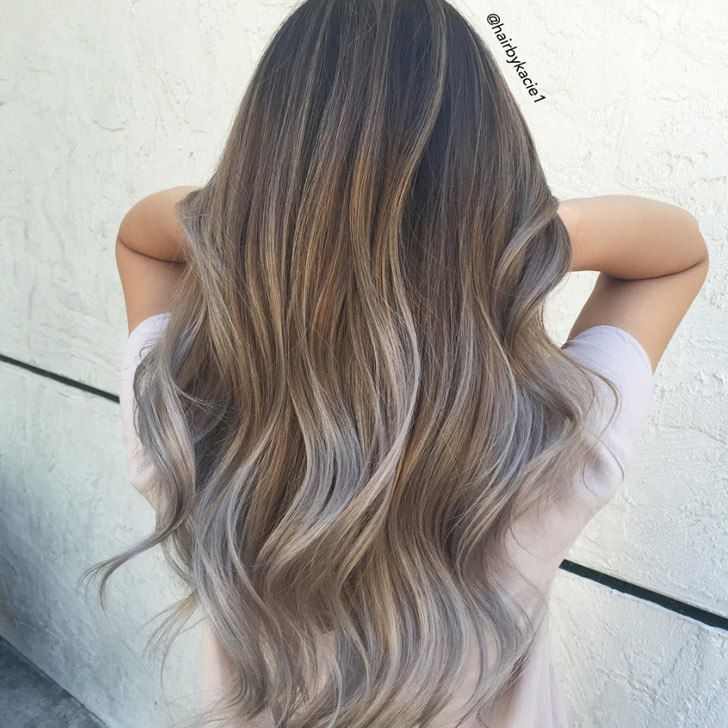 Source
Gray hair is no longer the privilege of aged women. For young girls, gray hair has been a trendy hair color to choose , especially balayage is added. The balayage in the photo starts with a classic blonde and descend into an amazing purple-gray shade that you must rock in life.
#27: Free Balayage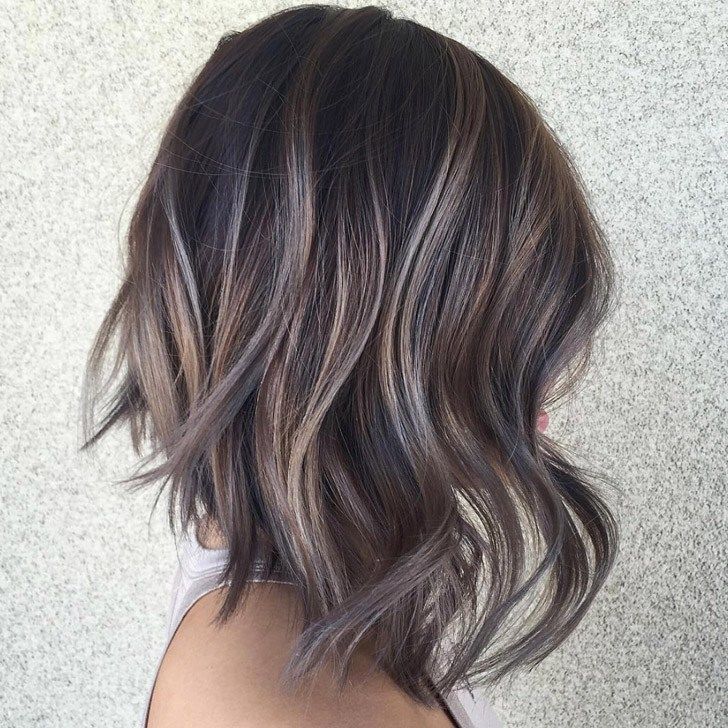 Source
If you are the kind of people who don't follow the common template, then, you should absolutely try this balayage to enjoy more fun and edgy. It covers purple gray and platinum blonde. You can also add whatever else hair color you love. The key to this gorgeous balayage is to paint it freely instead of following the systematic like routine.
#28: Neutral Brown Balayage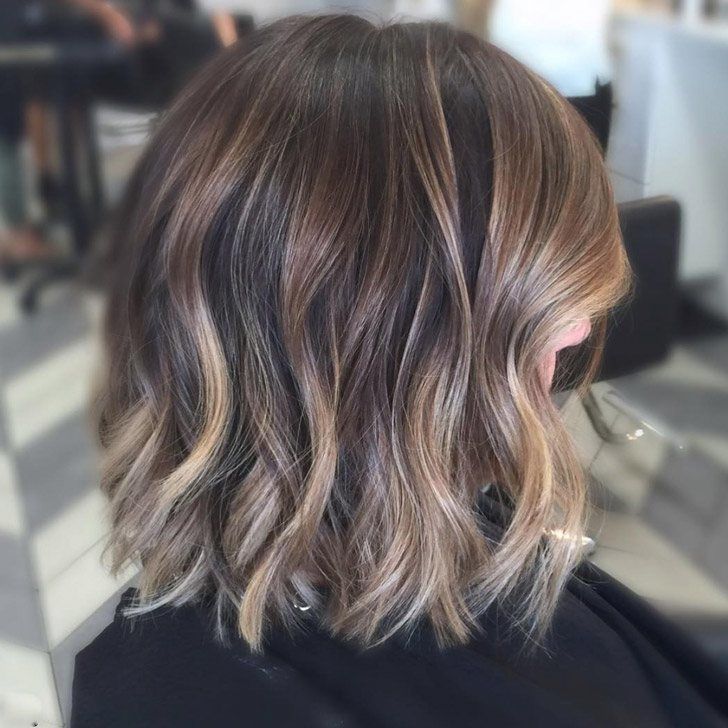 Source
Most balayage colors are from the brown palette. You can also add some reddish tones as well as golden shades into the look to create diversity. If you'd love to try a more neutral solution, you can rock like this. As for the underlayer part, try dark brown. And then from medium brown to light ash hues. At last, add ribbons of brown-blonde across the whole look.
#29: Art of Brown And Blonde Balayage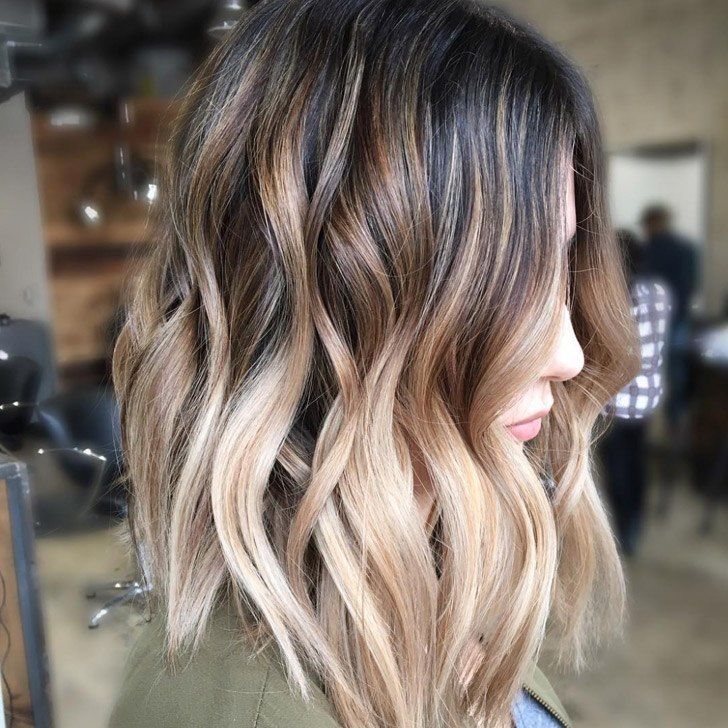 Source
The art of brown balayage is to blend brown and blonde hair color in a stylish way. As we mentioned above, dark roots are a popular trend. why? The dark roots plus the light ends can make the lock look longer visually by drawing the eye downward. And, this is a perfect way to lengthen a round face shape.
#30: Blonde Balayage with Long Bangs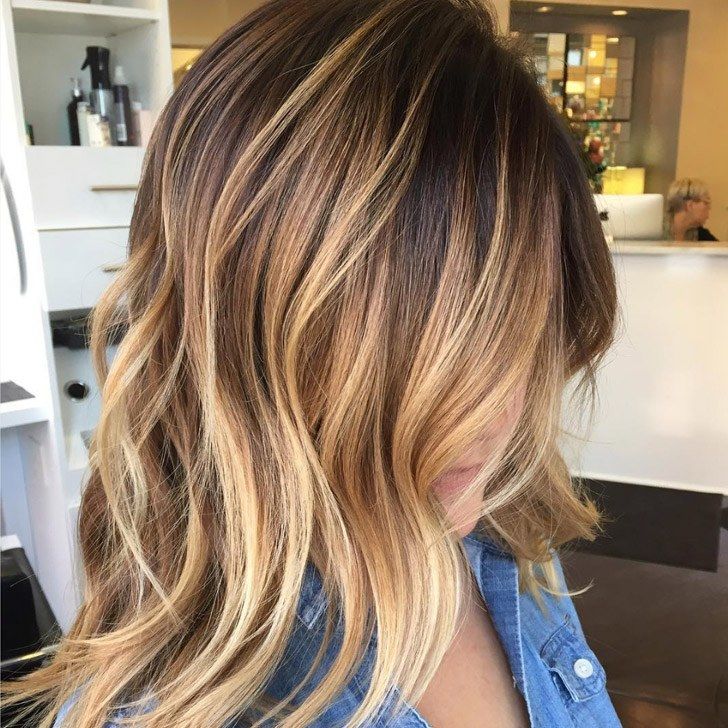 Source
Unlike sassy short and mesmerizing long hairstyles, medium length haircuts sometimes can be difficult to reach the level of being gorgeous. So it is extraordinarily important to choose an amazing hair color. Balayage is the best way for in-between length hair. Rock some flattering bangs and head-turning hair color. Brown roots with blonde tips will create a sultry look.