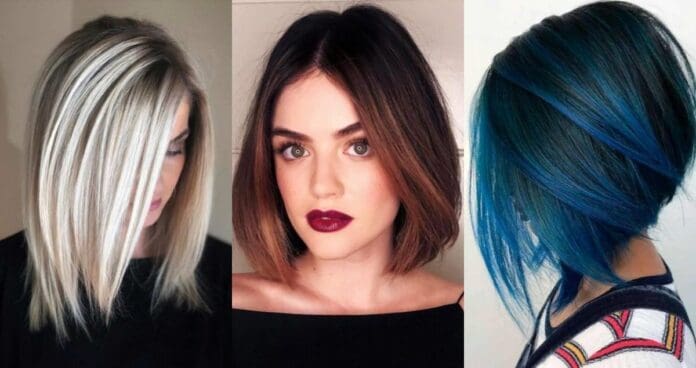 Extremely popular today, bob hairstyles originated in France in the beginning of the twentieth century and never went out since that time. A Polish hairdresser named Antoine de Paris is the pioneer we owe this style to. And it's truly miraculous that after more than a century, women love sporting various kinds of bobs.
Well, it's because bobs are genuinely versatile, and no stylist will tell you the opposite. Any woman can wear a bob. She only needs to find the one that will best compliment her features. The length and the presence or absence of layers and bangs can do wonders and enhance your beauty.
So, if you have never asked for this influential style at the hairdresser's ever before, we think that it is high time to do that. And to make the choice a bit easier for you, we have created a photo gallery featuring the pictures of the sassiest variations of bobs. Let's go!
Short Bob Hairstyles
One of the best things about bob haircuts is that there are so many options for short bob cuts including short bob hairstyles with bangs that are very trendy right now. You will never run out of options for a trendy bob cut! So now let us discuss the pros and cons of bob cuts and short hairstyles!
Source: heymelindak via Instagram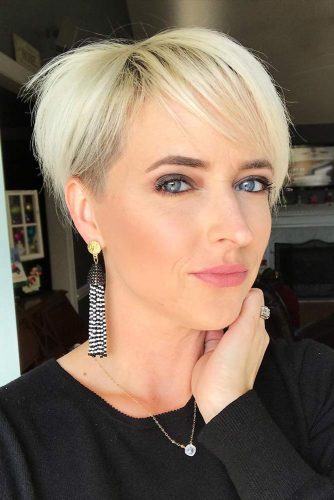 Pros of Bob Hairstyles
Bob haircuts are low maintenance
Source: el.stuart via Instagram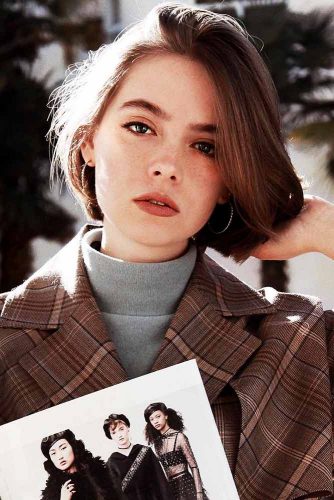 Bob cuts are great as they do not need many products, depending on the cut you choose. As well, you won't have to wash your hair as much. You can use dry shampoo and leave-in conditioner between washings. As well, your hair will dry a lot faster. Most very short bob hairstyles are wash and go so if you are looking for a low maintenance style, as short bob might be just what the doctor ordered!
Bob cuts are a great way to add volume to thin hair
Source: styled_by_carolynn via Instagram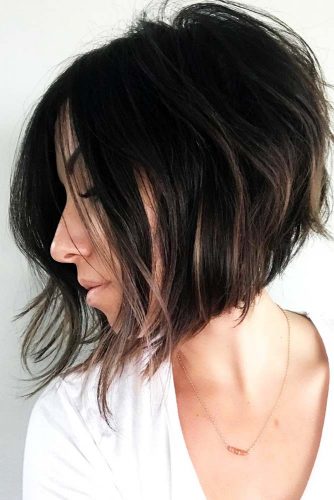 If you have thin or fine hair, a bob cut can add a ton of volume and texture to your hair. Short stacked hairstyles are a great way to add fullness to thinner tresses!
Bob hairstyles are a great way to even out thicker tresses
Source: styled_by_carolynn via Instagram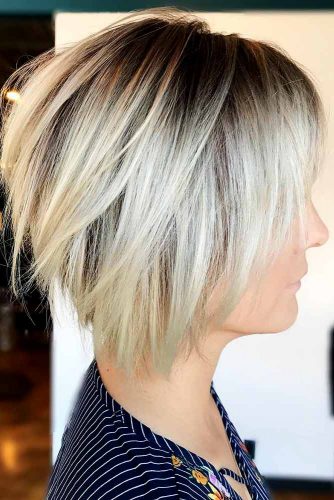 If you have thick hair and you are finding it hard to manage, a bob cut is a great way to even out your thicker locks! It can add life to long hair that has grown dull and listless. As well there are so many adorable and sassy short bob hairstyles for thick hair!
Bob cuts are extremely trendy
Source: _wildfern via Instagram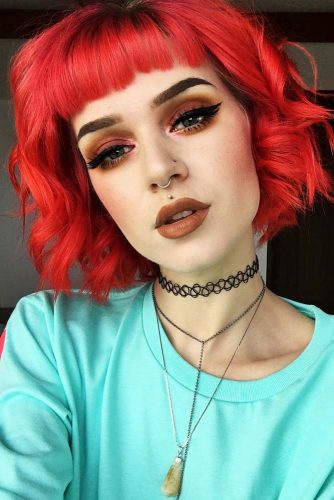 Bob haircuts have been in style for well over a century and aren't going away any time soon! Celebs like Pink and Miley Cyrus have proudly rocked super short and sexy pixie haircuts this season!
Short bob cuts are very cool in the warmer months
Any woman who has had longer locks can attest that long hair can be a burden in the summer. A bob cut is a great way to keep your hair from feeling damp, frizzy and dull from the humidity!
Source: adrianna.christina via Instagram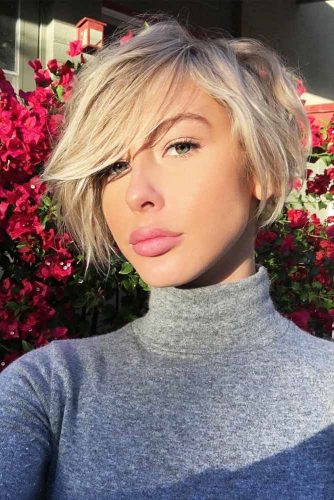 Cons of Bob Hairstyles
Bob hairstyles require frequent trims
If you like your bob cut and want to keep that look for some time, it will require frequent trips to the hair salon. You should probably get your bob hairstyle trimmed every 4-6 weeks. However, if you really love the look, it is definitely worth the effort.
Bob haircuts limit your options for hair accessories
Depending on which bob hairstyle you choose, you may be unable to pull your hair back in a ponytail or updo. This will also limit you when it comes to wearing ribbons, clips and the like in your hair. However, if you get a longer bob or a lob, you can still pull your hair back in a cute half up/half down hairstyle!
Bob cuts can take a long time to grow out
Source: giuliagayoso via Instagram
The main disadvantage of a short bob cut is that it will take a bit longer to grow out. This is especially true if you have an angled or asymmetrical bob. It may require some trimming while you are growing it out to keep it from looking unruly. But one of the best things about hair is that it always grows back, no matter what style you choose!
If you are still unsure, take a look at the next pages with our gallery of short bob hairstyles pictures. They are super cute and as you will see they are very stylish and flattering and can work with any length of hair from very short to medium length hairstyles!
Long And Medium Length Bob Hairstyles
If you don't want to cut your hair too short but are still thinking about a stylish bob haircut, don't despair. A bob cut doesn't necessarily mean a super-short hairstyle. Long bob hairstyles, or lobs as they are now called, are very trendy and extremely versatile. In fact, if you like wearing your hair up, they give you a lot more versatility when it comes to styling options. And as we said before, long layered bob hairstyles are a great way to add volume, texture, and movement to longer locks!
There is no end to the number of bob hairstyles for women for those with medium length and longer hair. As well, with longer hair, you can play around with fun color techniques such as ombre fades or pretty balayage tones!
If we haven't convinced you yet, check out this stylish mid-length to longer bobs! They are very stylish and will add a lot of life to your longer locks!
Source: romeufelipe via Instagram, salsalhair via Instagram, romeufelipe via Instagram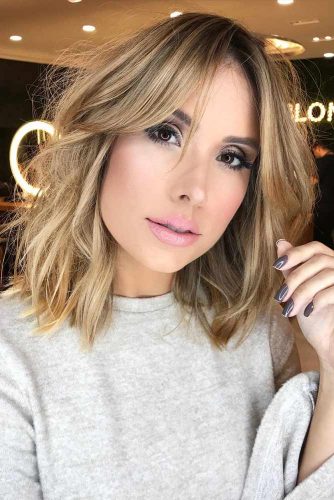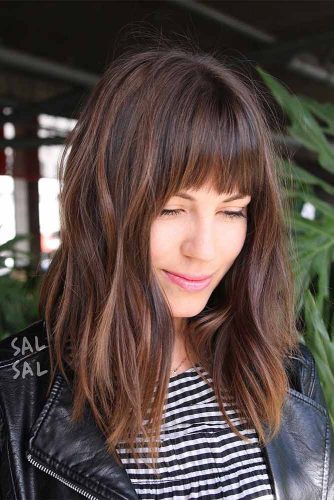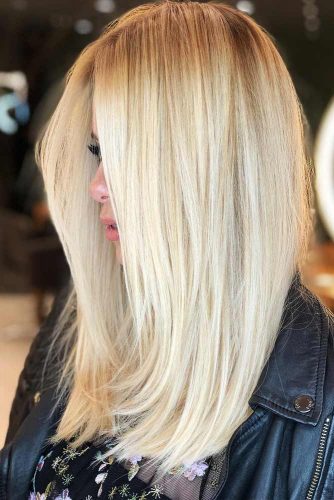 Following is a list of some of our favorite mid length to long bob hairstyles!
Unruly Curls
Source: Tashimrod via Instagram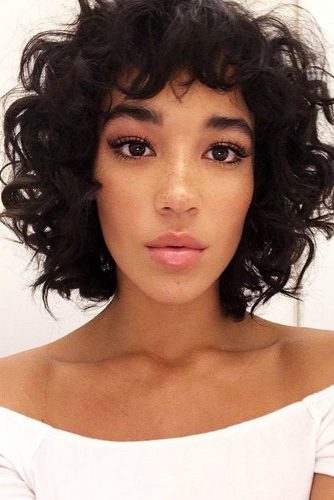 If you have naturally curly or wavy hair, a medium to long length bob cut is a great way to add some fullness to your tresses. Longer curls often lose some of their life due to being weighed down by the weight of longer hair. A layered bob cut is a great way to liven up your curly locks. A cute, unruly bedhead style is very trendy and super sexy as well!
Beachy Waves With Side Fringe
Source: cutyourhair via Instagram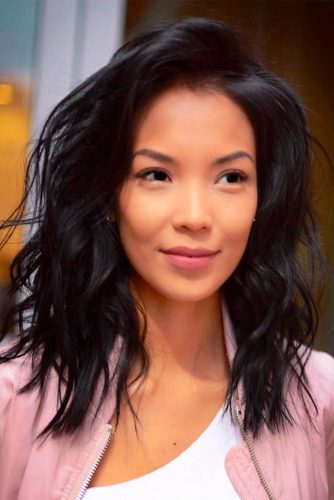 Another great look for a lob cut is beach waves with side-swept bangs. This gives your hair fun and flirty vibe. If you want a look that's both playful and seductive, this cut is perfect for you. And all you need to do to style it is wash it, spritz in some sea salt spray, tousle your tresses and go. You'll look like you just walked off the beach with this youthful bob cut!
Shoulder Length Angled Bob Hairstyles
Source: styled_by_carolynn via Instagram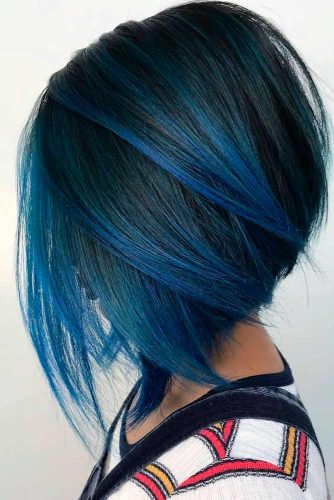 If you want to go short without going for anything too drastic, a shoulder-length angled bob cut might be just what you're looking for. Asymmetrical cuts are very in right now so acute angled cut will make you feel like you are part of the in-crowd. You can opt for subtle angles or dramatic angles that are much shorter in the back than the front.
Long Length Angled Bob Hairstyles
Source: loveisinthehair_byjanet via Instagram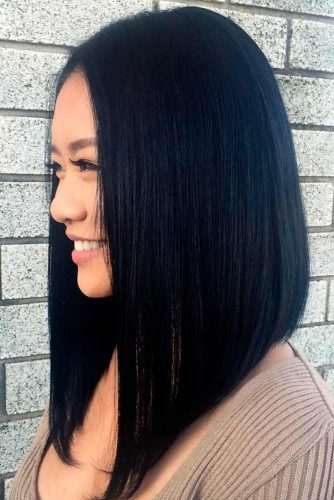 Again, if you don't want to cut off of your long tresses, you can opt for a longer angled bob. It will give you some added volume without going too drastic. Yet it will still be trendy and chic! And with a longer bob, you can still wear your hair in an updo!
Medium Bob Hairstyles
Source: lucyhale via Instagram
Not sure if you want to cut your locks or keep them long? A medium bob haircut is the perfect solution for you! You can still pull your hair back if you want to. A mid length bob cut will definitely give you a style boost without sacrificing all of your length! And layers are a great way to add volume to your hair!