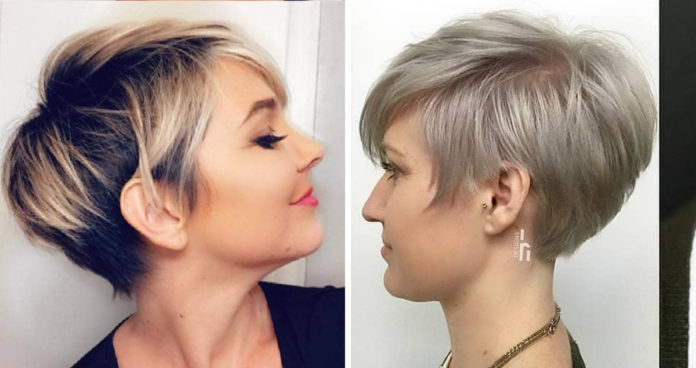 Summer is the season for short hair. When it's hot and humid outside, you don't want to feel weighed down by heavy long layers. If you've been thinking about cutting your hair, summer is the perfect season for such a drastic hair transformation.
Welcome this summer with one of these bright and bouncy short haircuts. All of these short hairstyles are trendy, flattering, manageable and guaranteed to keep you cool even on the hottest summer days.
10. Bleached Banged Pixie, Cute Balayage Short Hairstyle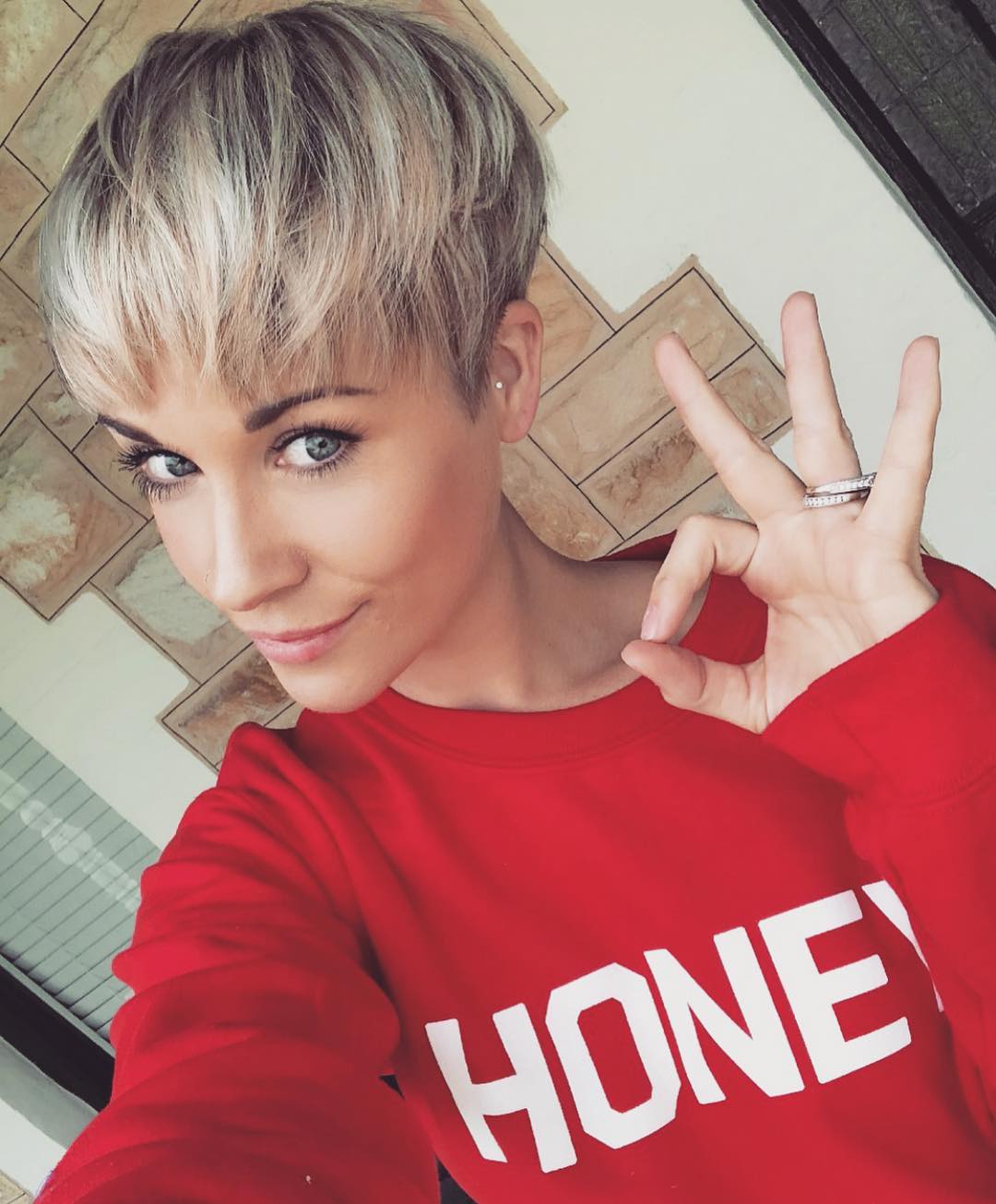 Credit
This bleached pixie cut is bright and fun without looking too overwhelming. Its darker roots and highlights help this style look more natural and make it grow more smoothly.
Flat textured bangs add volume to this haircut, framing and flattering the face. Shorter layers at the back keep you cool in hot weather and make everyday styling easier, while longer layers at the front add interest and femininity to this style.
9. Piece-y Blonde Pixie with Shadow Root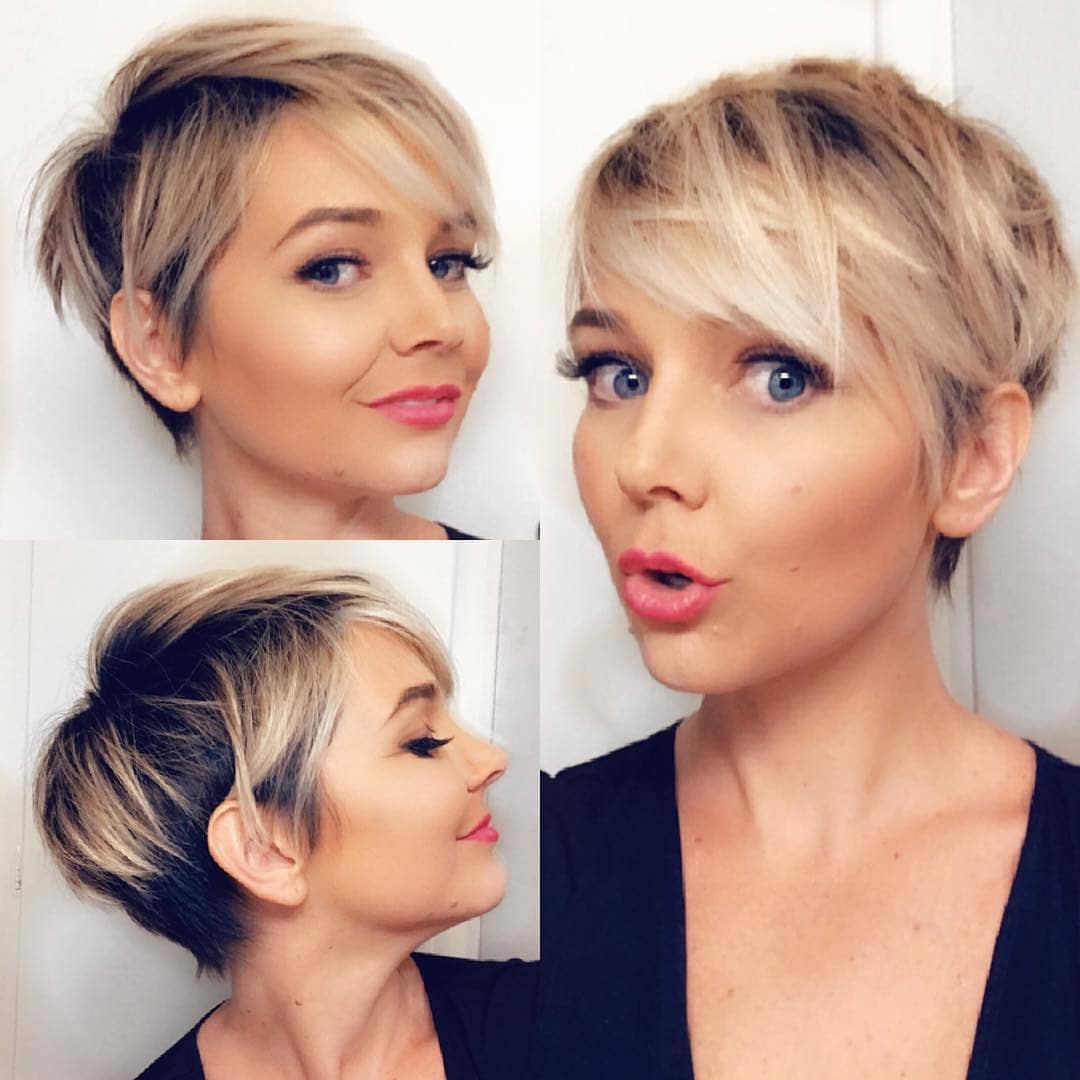 Credit
If you have fine hair, layering your pixie cut can be difficult. This gorgeous bold pixie style is the perfect solution for women with fine to thin hair.
The contrast between the dark underlayers of this pixie and the bleached bangs and ends creates the illusion of more volume. Long layers at the crown and side swept bangs add texture and volume to this style.
8. Curly Asymmetrical Lilac Pixie Hairstyles with Side Bangs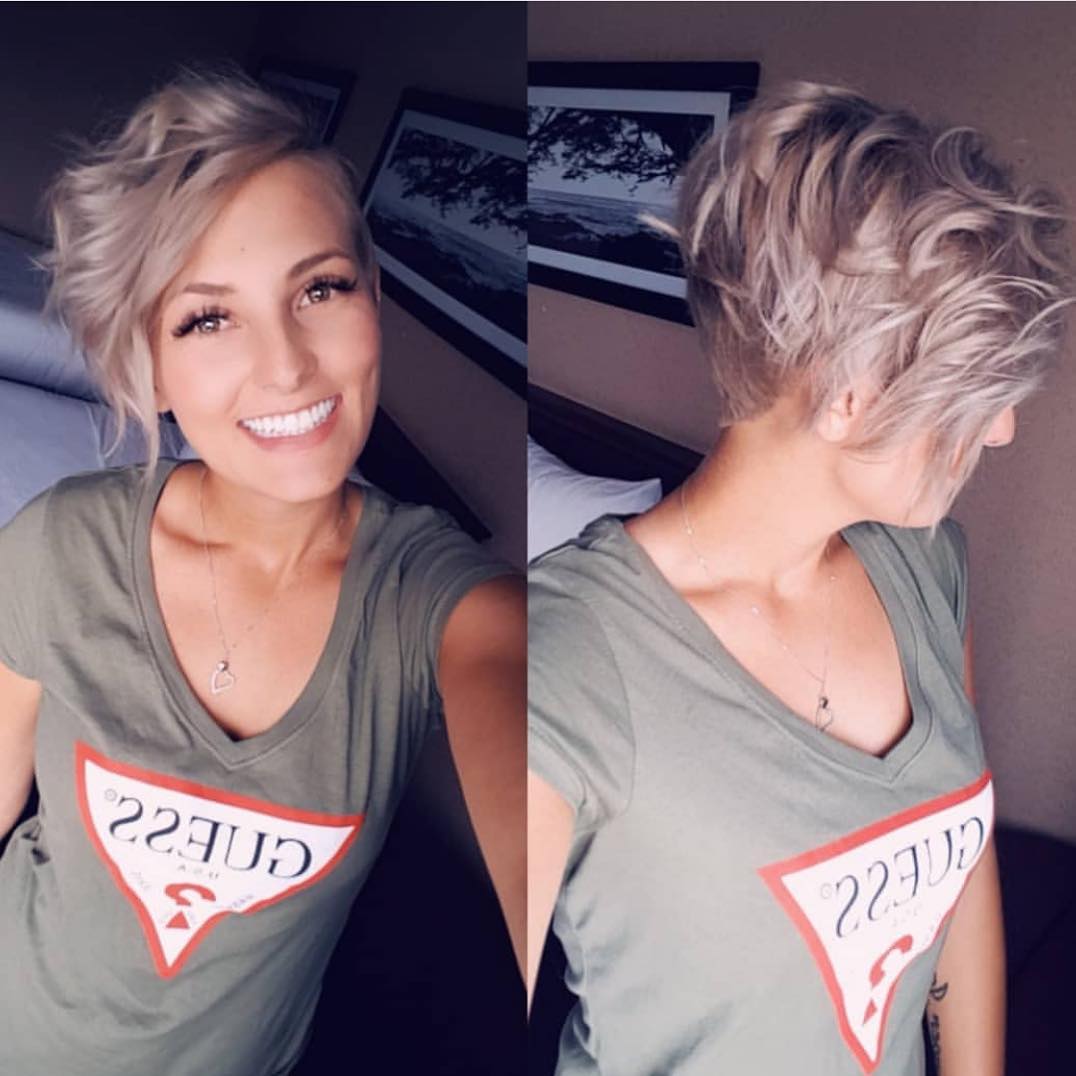 Credit
The asymmetrical style of this pixie cut is bold, flattering, and helps keep you cool in the summer heat. Its cropped layers at the back give it a bold look, while its longer layers at the front frame your face and accentuate your features. Loose curls give this pixie volume and femininity.
The lilac highlights in this bleached pixie are very subtle, but they add a fun, carefree vibe to this style, perfect for summer.
7. Bleached Pixie with Long Layers, Short Hair for Fine Hair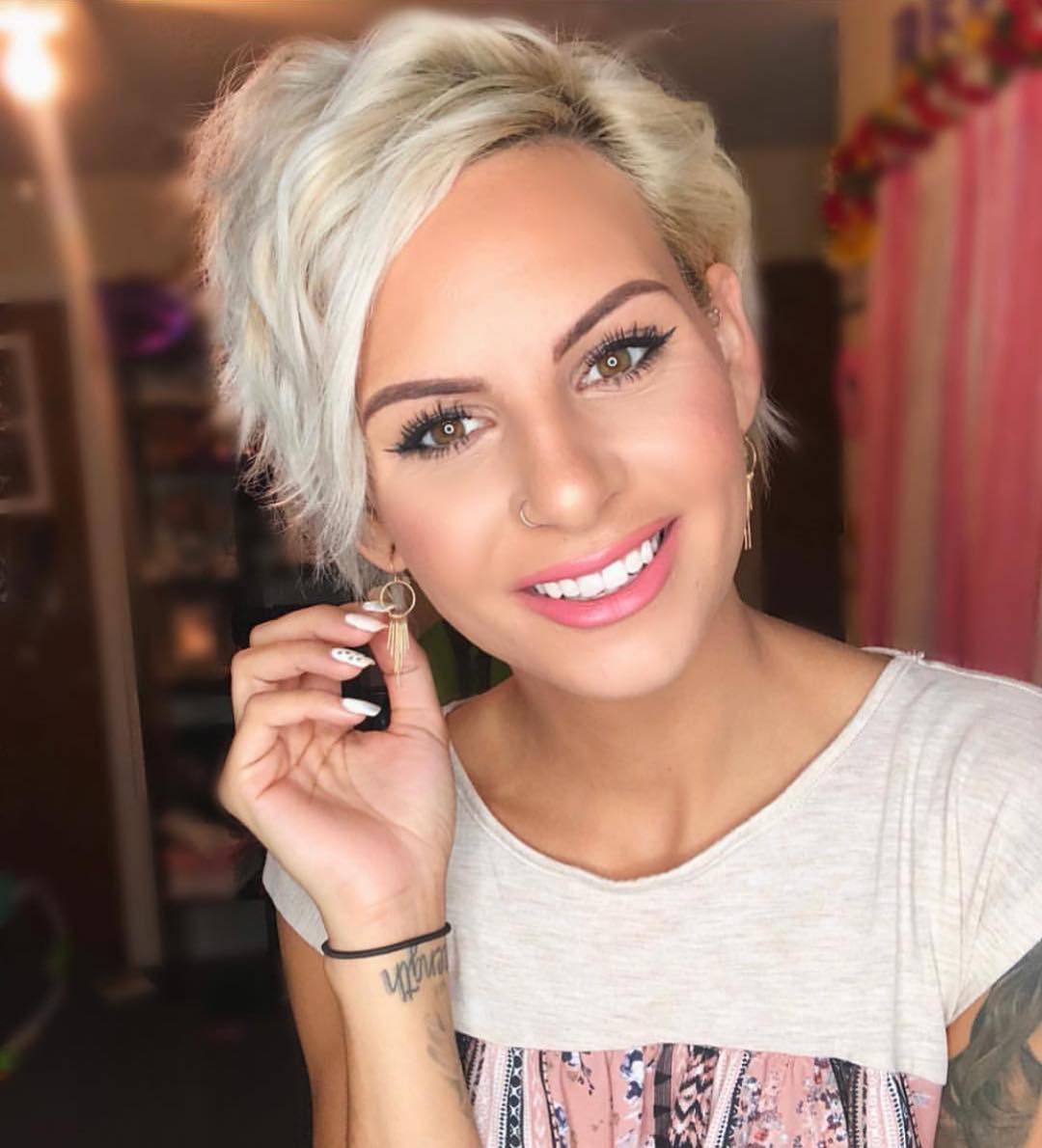 Credit
This long layered pixie cut gives you the refreshing feel of a short cut in the summer without making you feel like you have no hair left.
Its long front layers frame your face so this style suits almost any face shape. In addition, these layers are long enough to be tucked behind the ears for easy styling or simply to keep hair out of the face.
6. Short Gray Pixie
Credit
The unique gray tone of this short pixie is on-trend and suits a wide variety of skin tones.
Its layers are cut close, making this pixie style refreshing and ultra-manipulative. The mini bangs, spiky hairstyle and carved hairline give it dimension and volume and draw attention to both your hair and your face.
5. White Blonde Undercut Pixie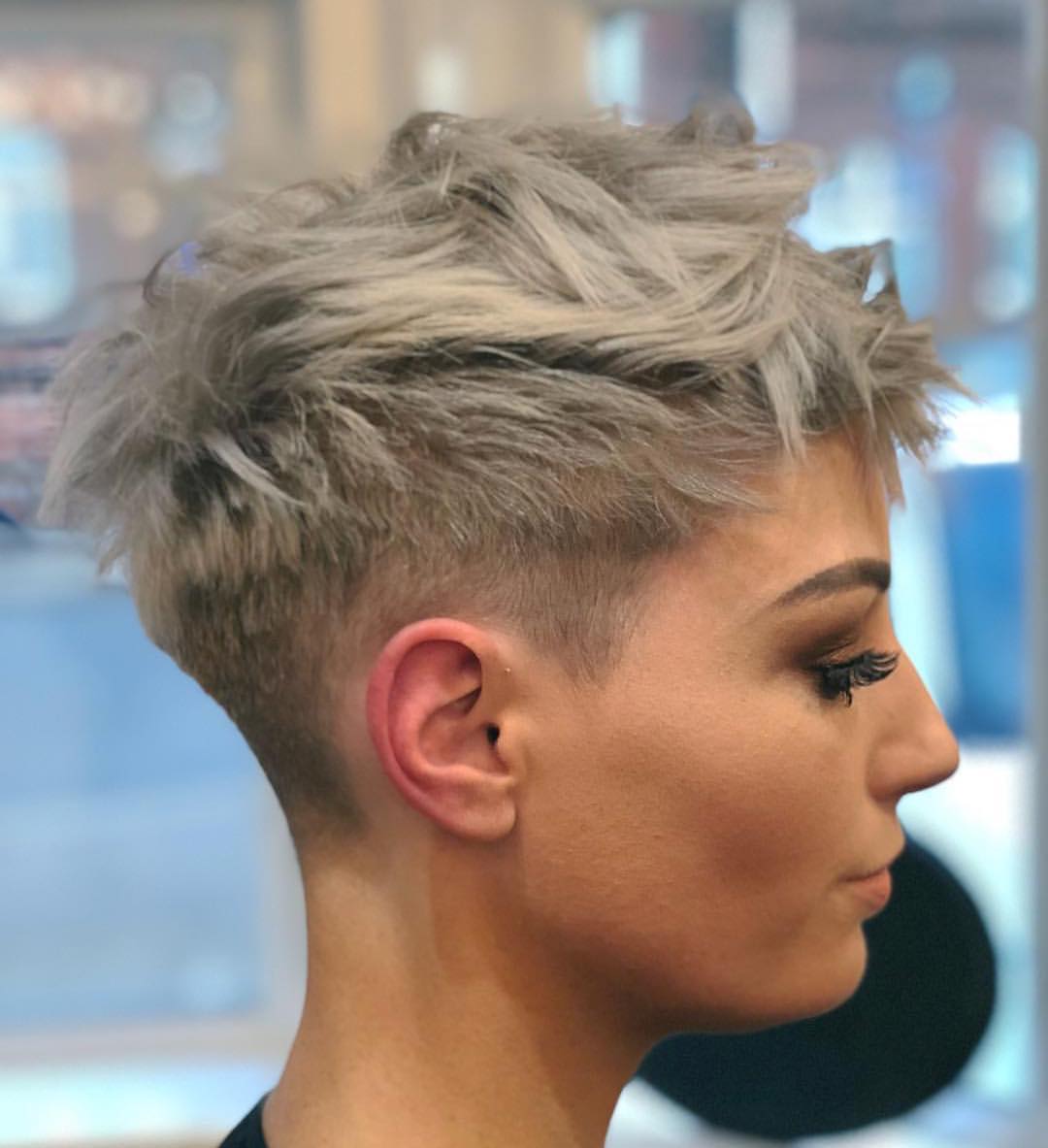 Credit
Get trendy with this faded undercut pixie. It's virtually shaved around the nape and sides for a bold look that also keeps your neck and shoulders cool and dry in hot weather.
The white-blonde shade of this pixie adds boldness to the image. Longer, tousled layers on the front and top add a feminine touch that balances out the sharpness of this cut.
4. Spiky White Blonde Pixie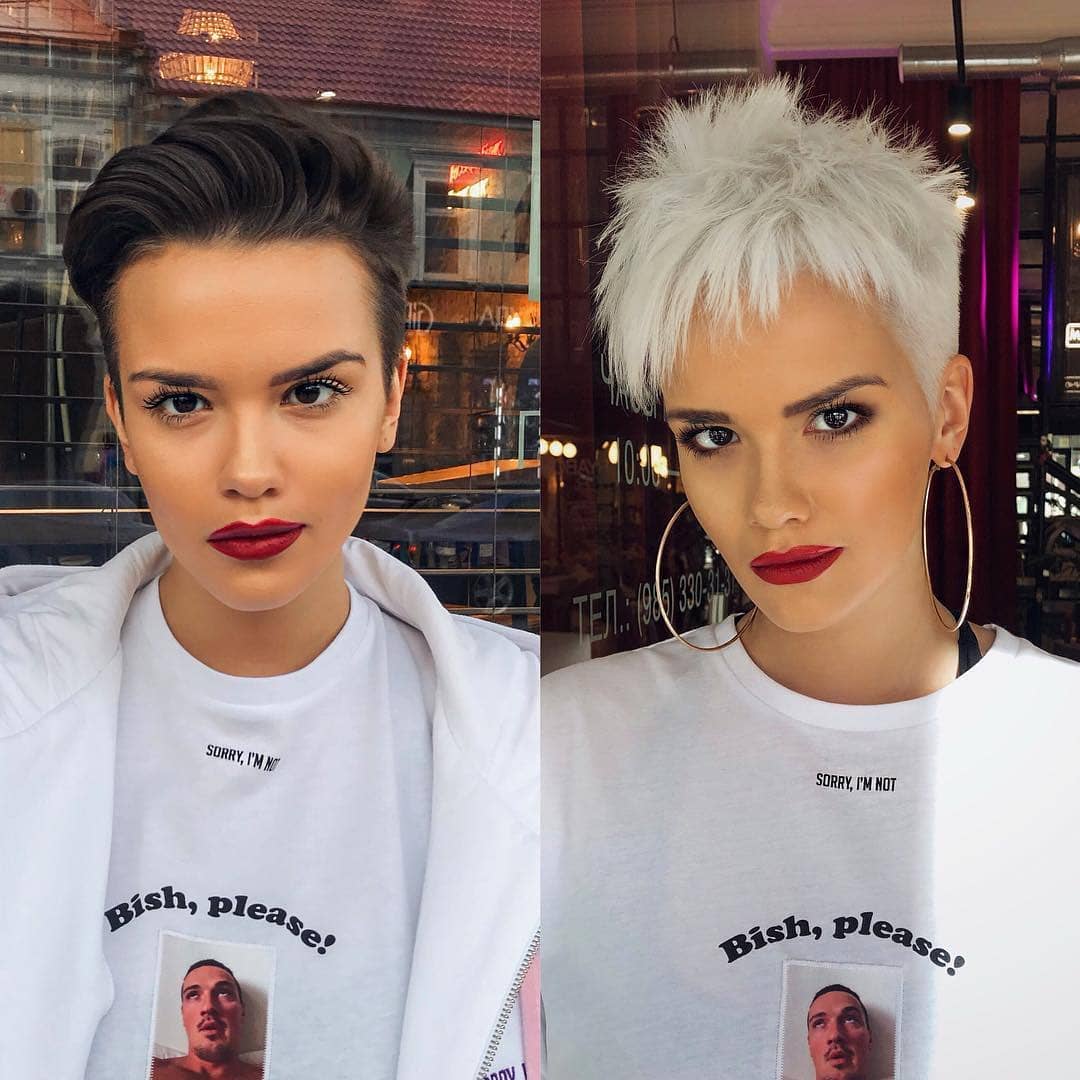 Credit
This bleached pixie cut shows just how much a change in color can change your hairstyle. If you already have short hair but want to change up your style, you can still make a drastic change for summer by bleaching your hair a bit.
The short spiky layers of this pixie cut are bold to match her shocking white blonde.
3. White Blonde Short Haircut with Sideswept Bangs
Credit
If you want a short hairstyle that looks sophisticated and professional, try this sleek white pixie cut.
Longer layers and side bangs give this pixie an ultra-sleek look. Its solid white light color highlights its streamlined style. This sleek, polished short hairstyle is highly versatile, manageable and compliments almost any hair type.
2. Piece-y Pixie with Short Side Bangs
Credit
This pixie haircut is unique in every way. Its reddish hue proves that you don't have to deviate from your natural hair color to go for a bright summer pixie cut.
1. Cropped Bleached Pixie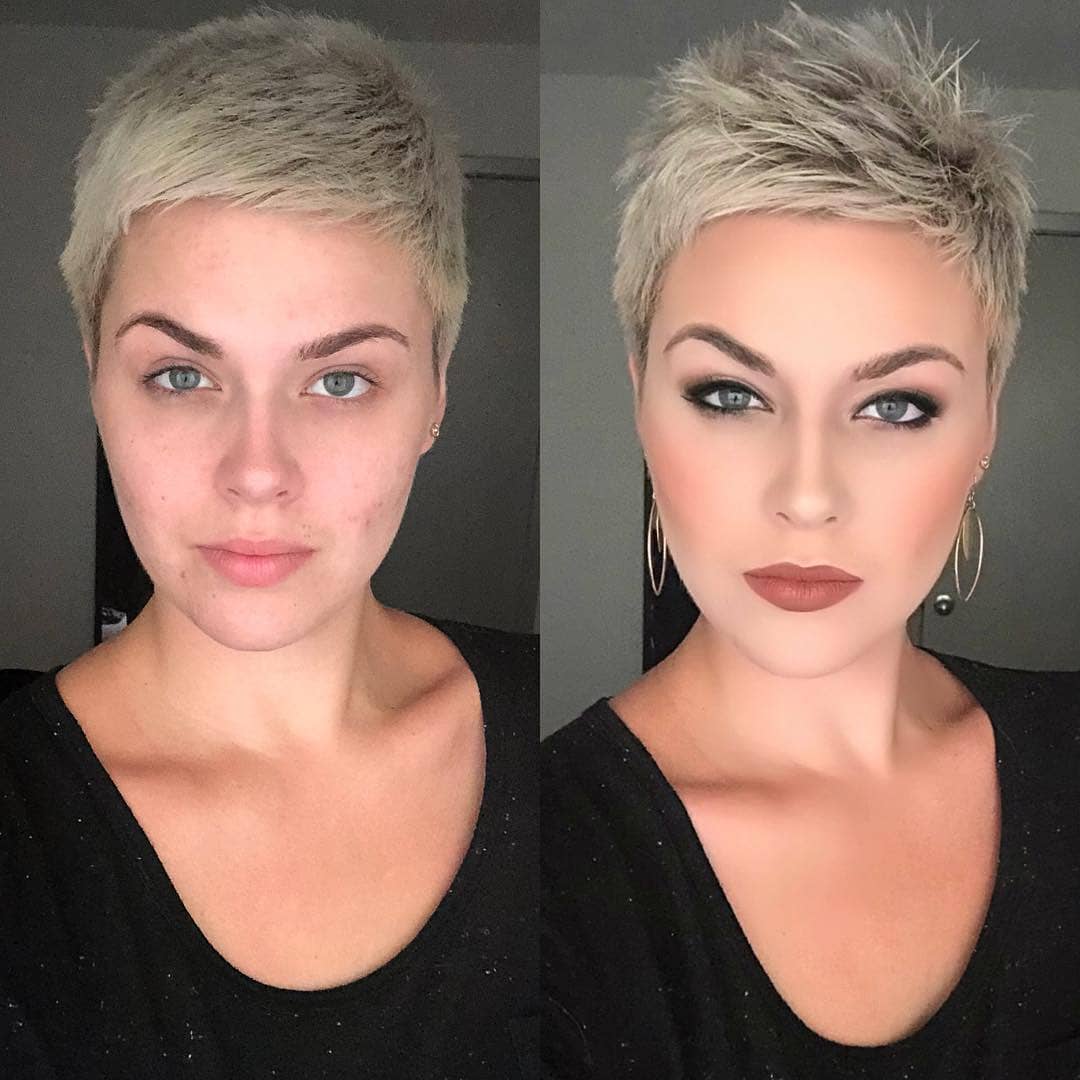 Credit
Go bold with this cropped bleached pixie. Its super-short layers are effortless to manage and define your hairline to draw attention to flatter your face shape and draw more attention to your features.
The unique cool blonde tone of this pixie helps your roots grow in more smoothly, so you don't have to worry about rushing off to the salon for a bleaching touch-up every week.