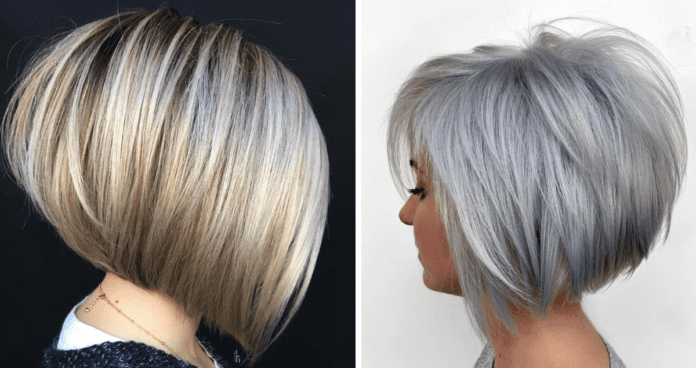 Choosing from these super new short hair color ideas is a real treat. The abundance of light and colored balayage ideas is really exciting and attractive. You will save time and love the new trendy technique of mixing cool and warm colors on these short bobs for medium to fine hair.
1. Blonde short bob hair color ideas in beige balayage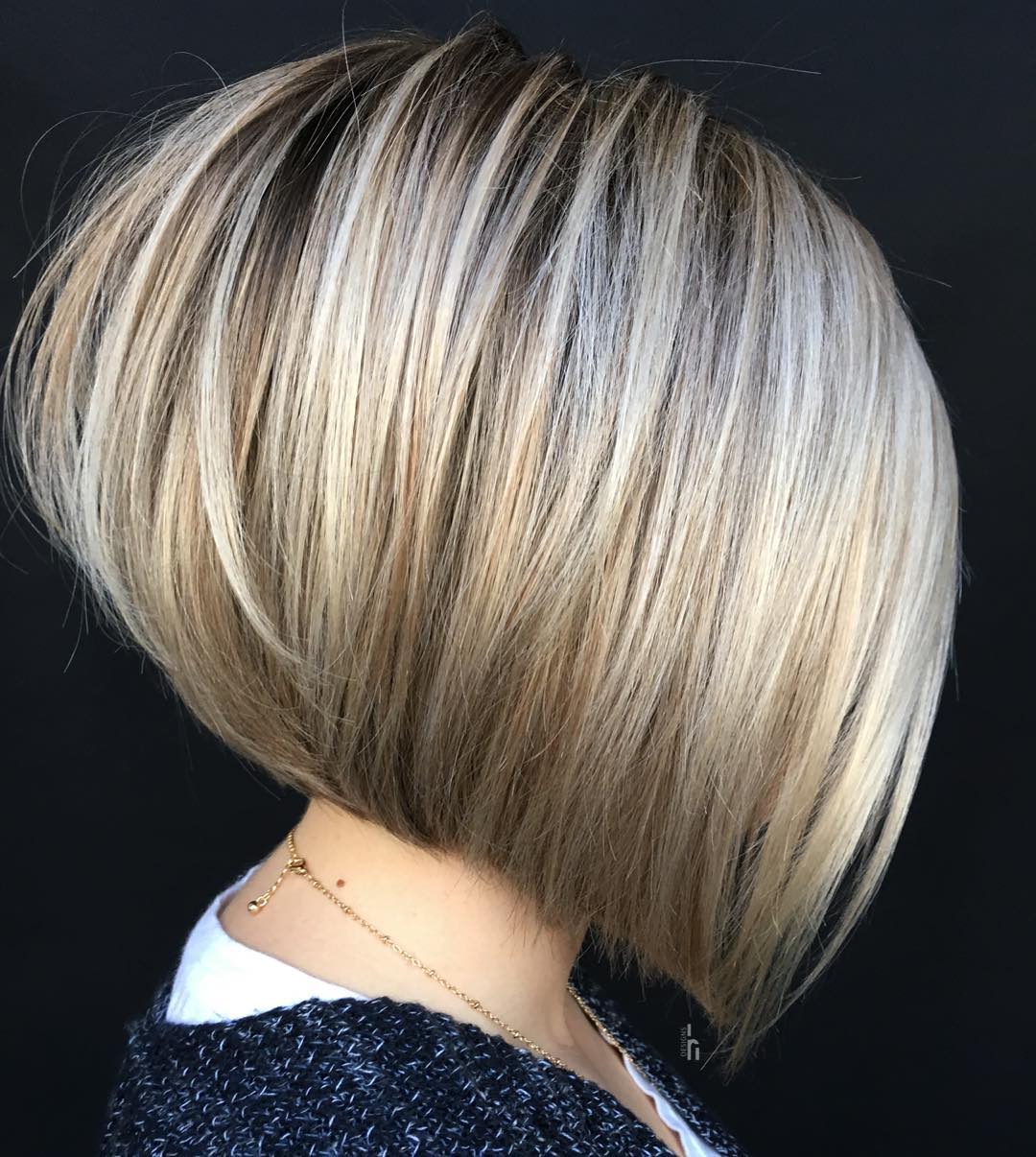 Credit
Long layers and a simple style allow you to decorate your hair with a classic combination of light shades. Darker roots underneath and a gorgeous golden beige blond at the ends. But in between, the colorist added a bright white blonde that accentuates the curves of this trendy short bob. The lighter blonde also lightens the face-framing strands, reflecting the flattering light onto the face!
2. Bob with blue front and ash-white back – short bob hair color ideas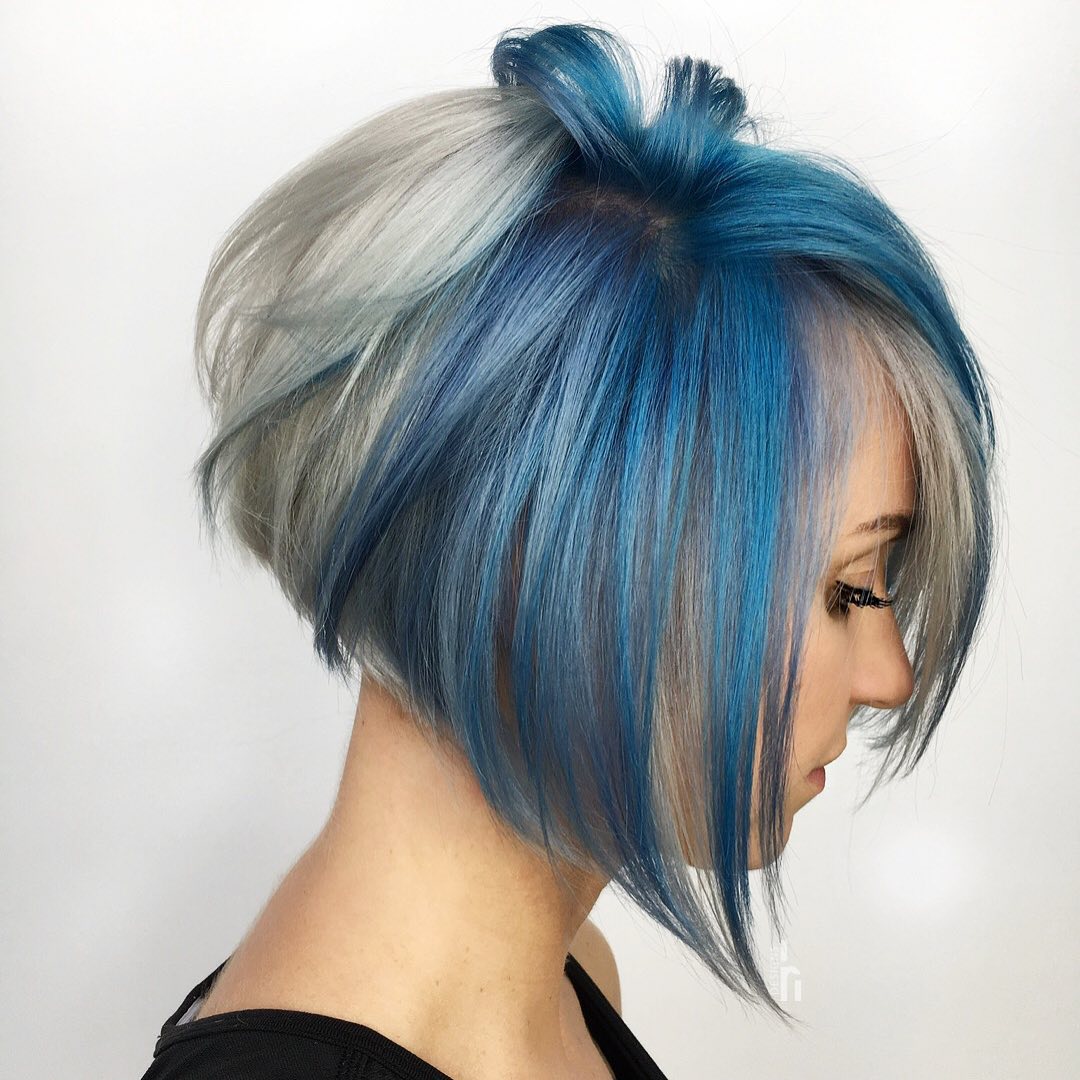 Credit
This stunning trend has changed the usual halftone fashion from the side – front and back! And this is a completely new and original idea that is worth trying. The colorist used at least 3 shades of blue toner to create stunning texture and movement on the sides. Plus the roots are blue, which is an exciting transition from the dark roots. And with ash blonde under layers and long bangs, it's a stunning look!
3. White ash-blonde with gray balayage on top layers – short bob hair color ideas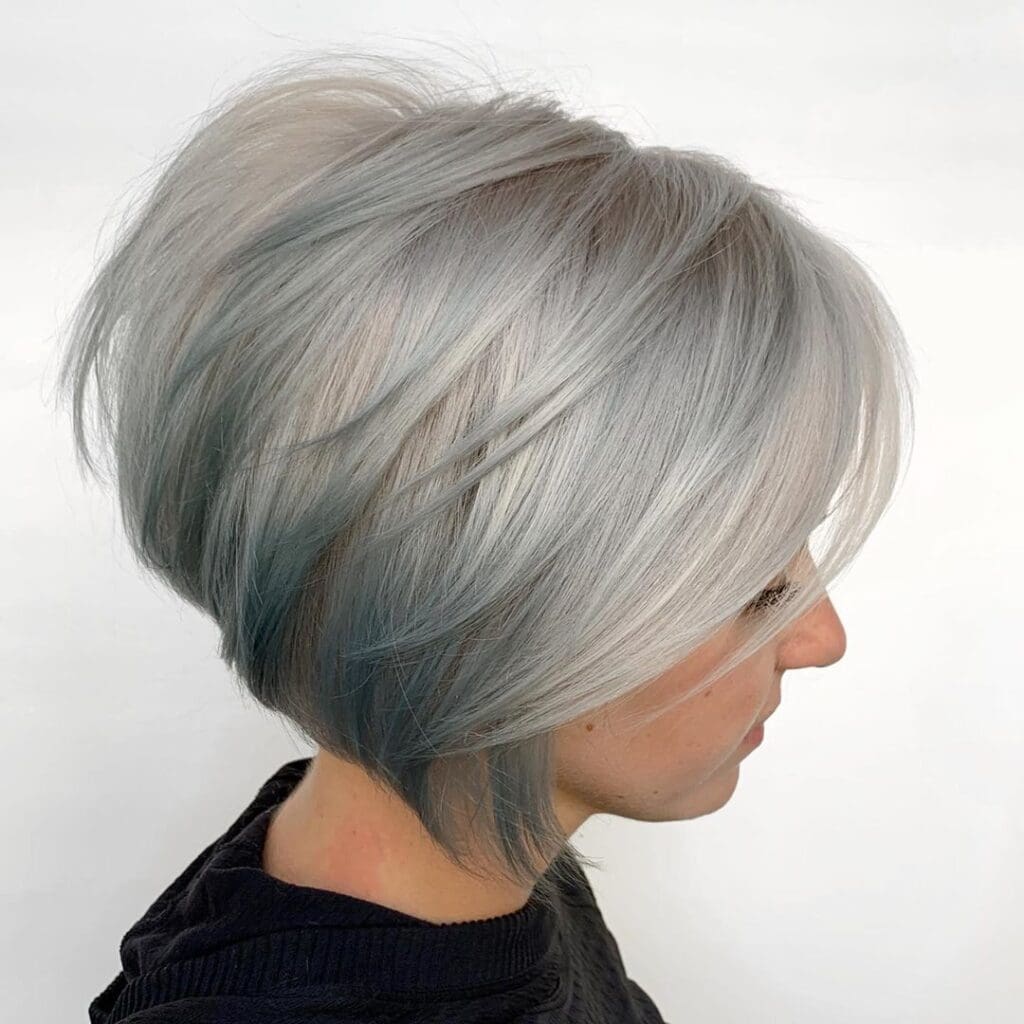 Credit
Give your short hair extra body with contrasting colors and textures. This model has thin, silky smooth hair. But it can look a little flat if you don't use color and style to add interest. So there's a fantastic modern twist here with white roots and metallic gray balayage ombre. And the superficial strands laid in reverse bends perfectly complement the illusion of color depth!
4. Subtle ice-blue & lavender tones on white-blonde – short bob hair color ideas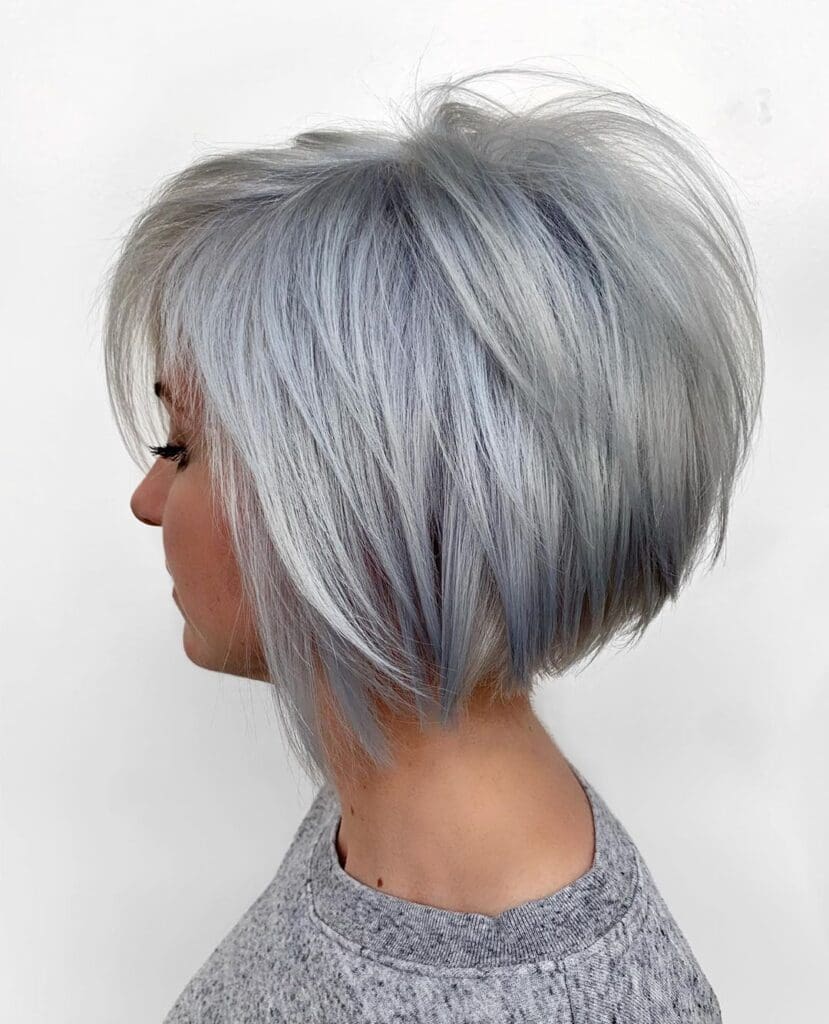 Credit
Here's another fun and trendy twist to add style to a simple short bob. The main color is silver-blond, but if you look closely, you can see blue, purple and beige toner! Beige touches mostly around the crown and rounded back. A cool-warm beige that separates from the roots and ends, revealing a gorgeous lavender. And it also adds depth to the color, accentuated by the slightly tousled finish!
5. Palest beige blonde with striking coral-red ombré bob hairdo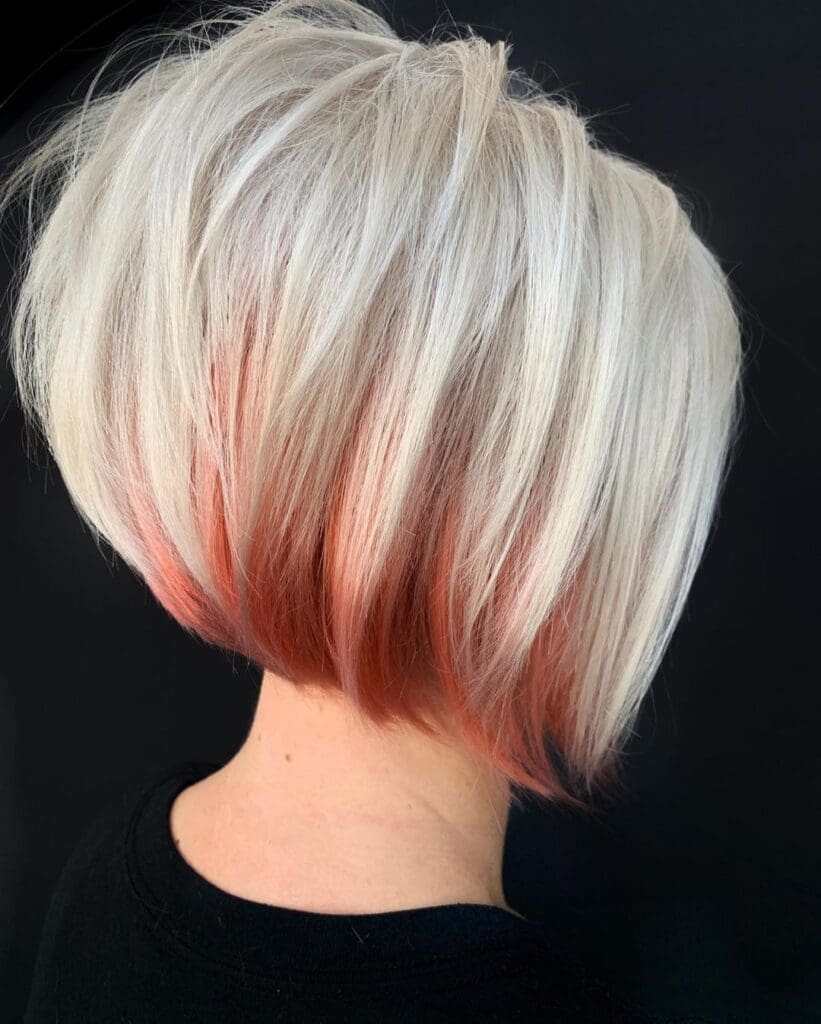 Credit
This striking short bob haircut is a truly original new hair color design. I can't remember ever seeing this superb color combo and it's super exciting. The coral red also has subtle touches of ash gray balayage to complement it. So it's definitely for the bold trendsetters! The trendy 'ribbed lines' add extra volume, and the chin length ensures that fine hair will never look long and thin!
6. Purple and mid-ash-blonde short bob on fine hair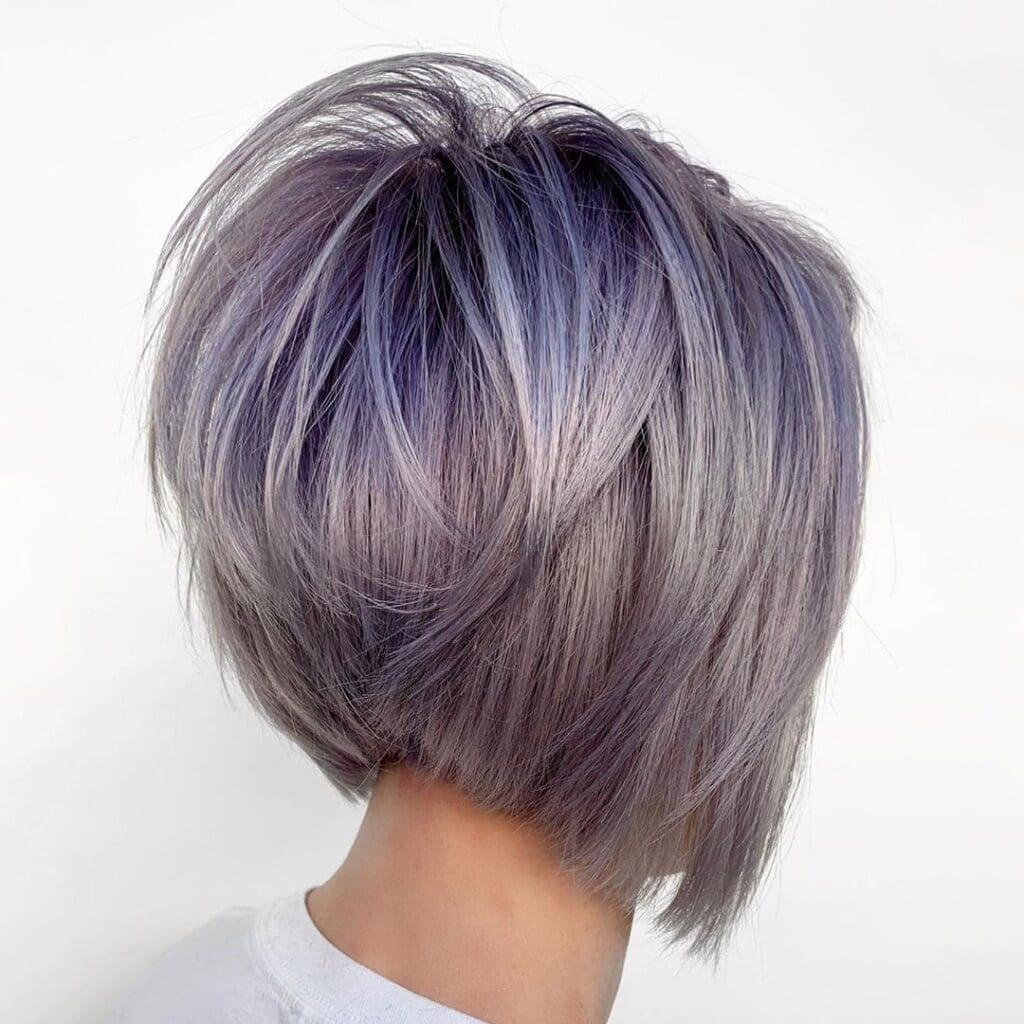 Credit
Not surprisingly, purple was a color that only kings and queens were allowed to wear in the distant past. Such a rich and attractive shade. In the Middle Ages, it was a very expensive dye, but now it is an extremely fashionable and economical hair color that everyone can choose. This adorable bob has gorgeous purple balayage at the crown and roots, artfully fading into a soft lavender gray underneath! Bold, but so cool!
7. Messy straight bob for fine hair in natural blonde tones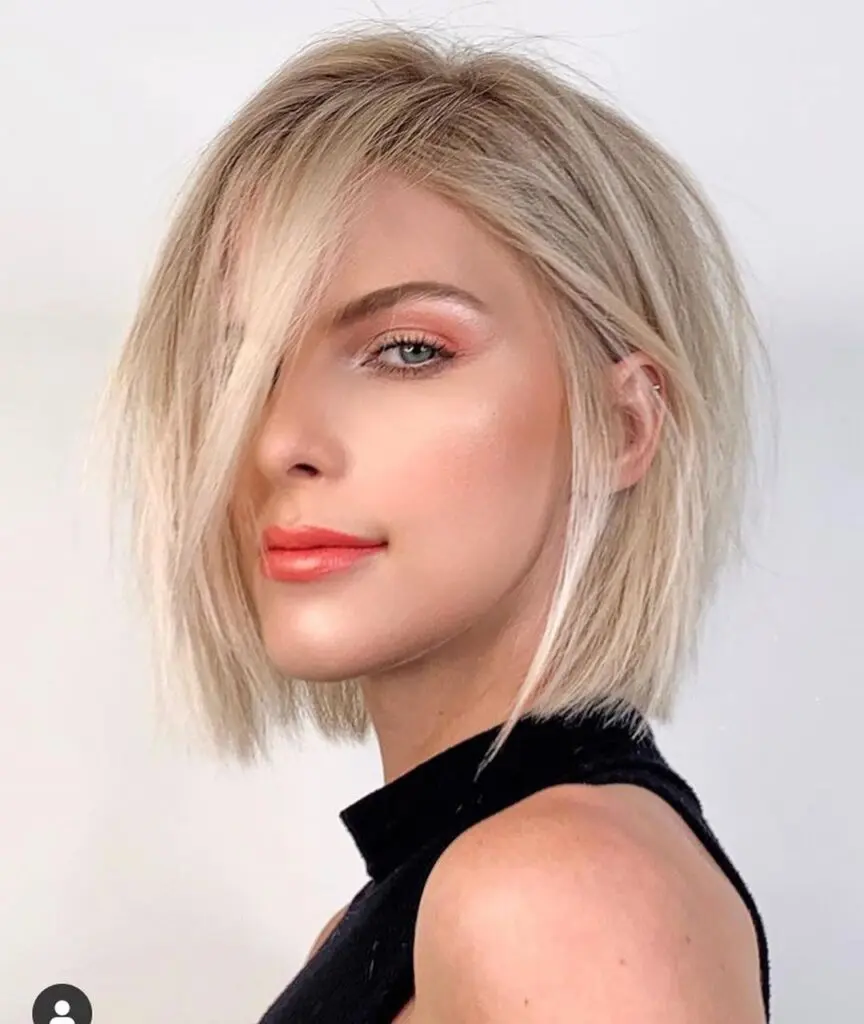 Credit
This charming messy short bob is suitable for medium to fine hair, especially if you can't get enough volume for a rounded A-line bob. This is another simple style that is easy to maintain and requires little to no styling. Another benefit of this style is how it brings the face into focus and creates a chic and casual look. The base shade is a neutral beige blonde with white and ash beige balayage that adds depth of color to a lovely flirtatious look!
8. Medium gold-blonde messy & wavy bob with choppy tips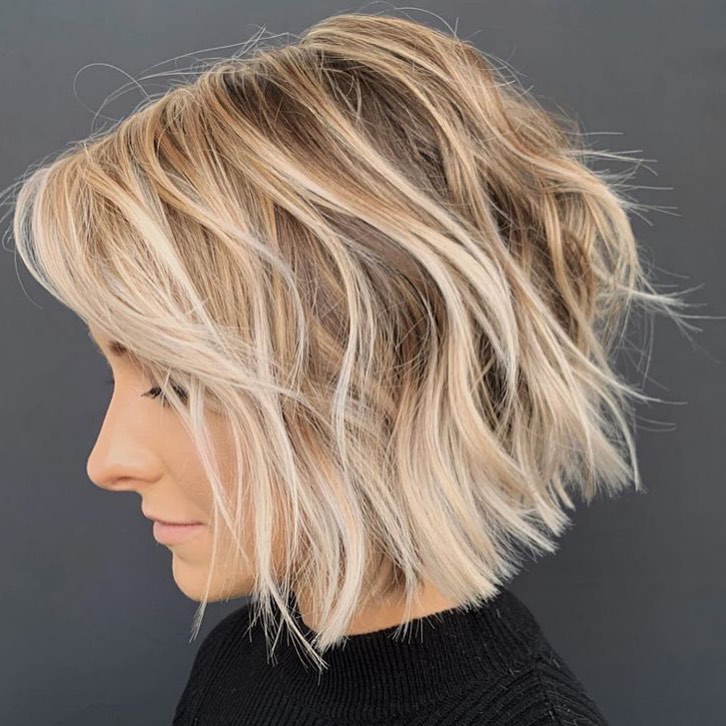 Credit
This is the trendiest short haircut of the moment as it takes an angular bob and makes it look angular instead of softly curved. There are many different textures and natural light colors here.
9. Natural medium natural blonde with dark gold balayage short hairstyle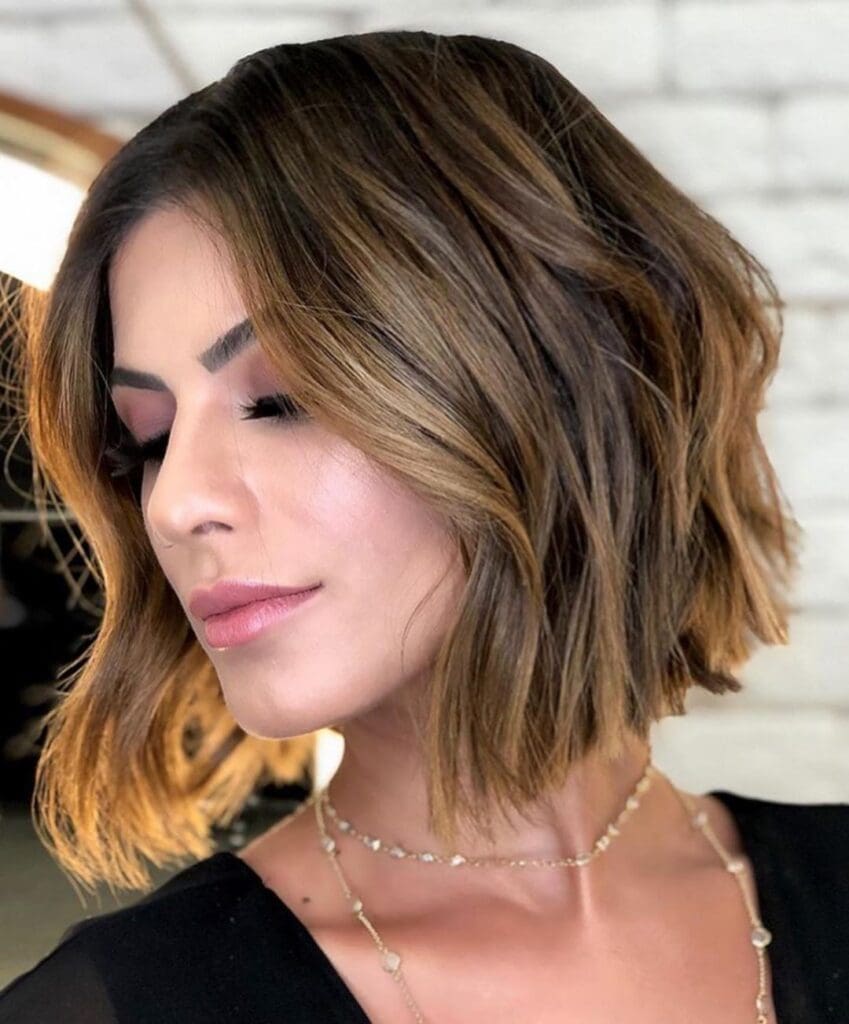 Credit
If you don't want the hassle or expense of keeping up a pale blonde hairstyle, this natural look could be perfect for you. The model's naturally mousy-brown hair has been 'warmed-up' with old-gold blonde balayage, which really flatters her skin tones. With one main bendy wave half-way down the head and a centre-part that creates face-framing waves, this is a chic, classy look!
10. Cute windswept golden-blonde balayage with bangs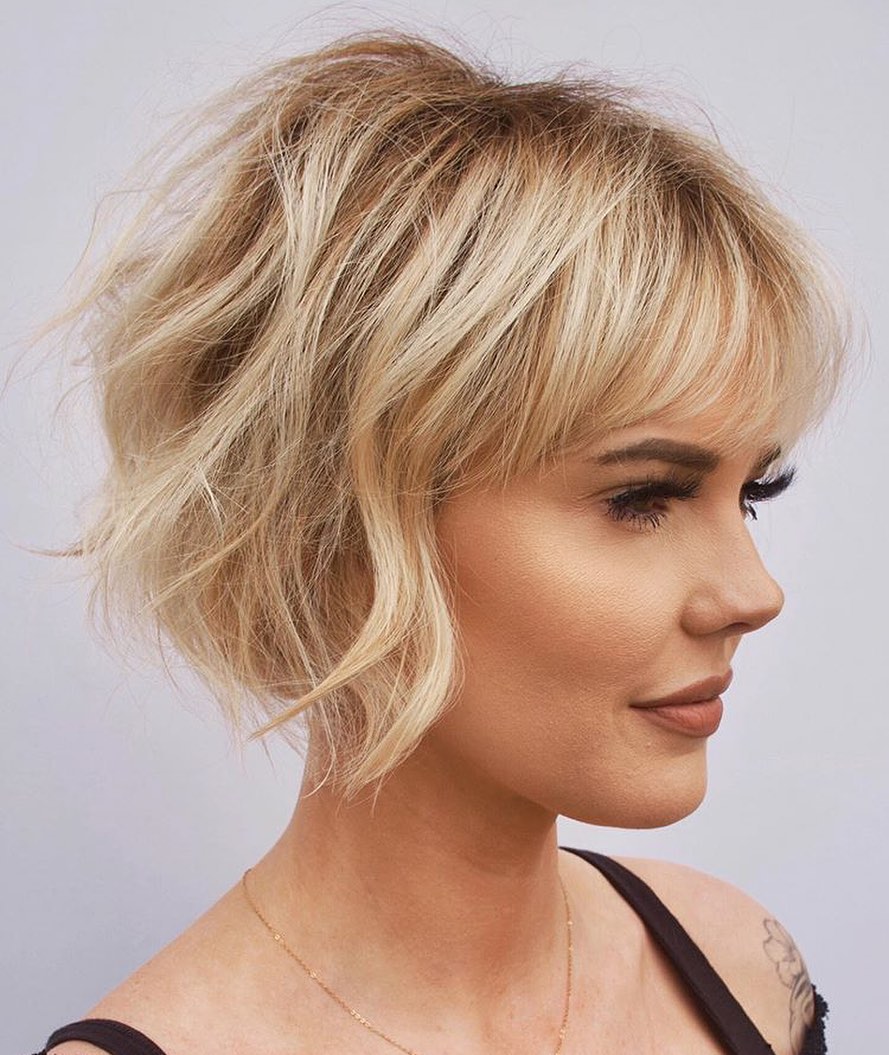 Credit
This adorable short hairstyle is also one you can wear if you're growing out a pixie haircut. It's designed to give volume to fine hair with a little back-combing and a casual, windswept finish. I really love the subtle dark-golden roots, which blend in beautifully without creating the cliché of brunette roots. The golden bangs accentuate brown eyes and this neutral gold blonde look is so flattering for warm/neutral skin undertones!