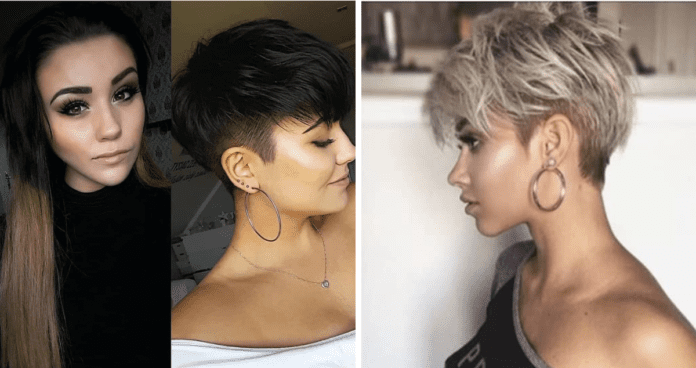 A pixie haircut is a very flattering style that can easily take a few years off your age! From its original super-short form, the pixie haircut has evolved into a wide range of trendy short haircuts. This means stylists can expertly match the pixie cut to your hair texture and bring out your best features!
Brunette short bob with fine strawberry-blonde highlights – pixie haircut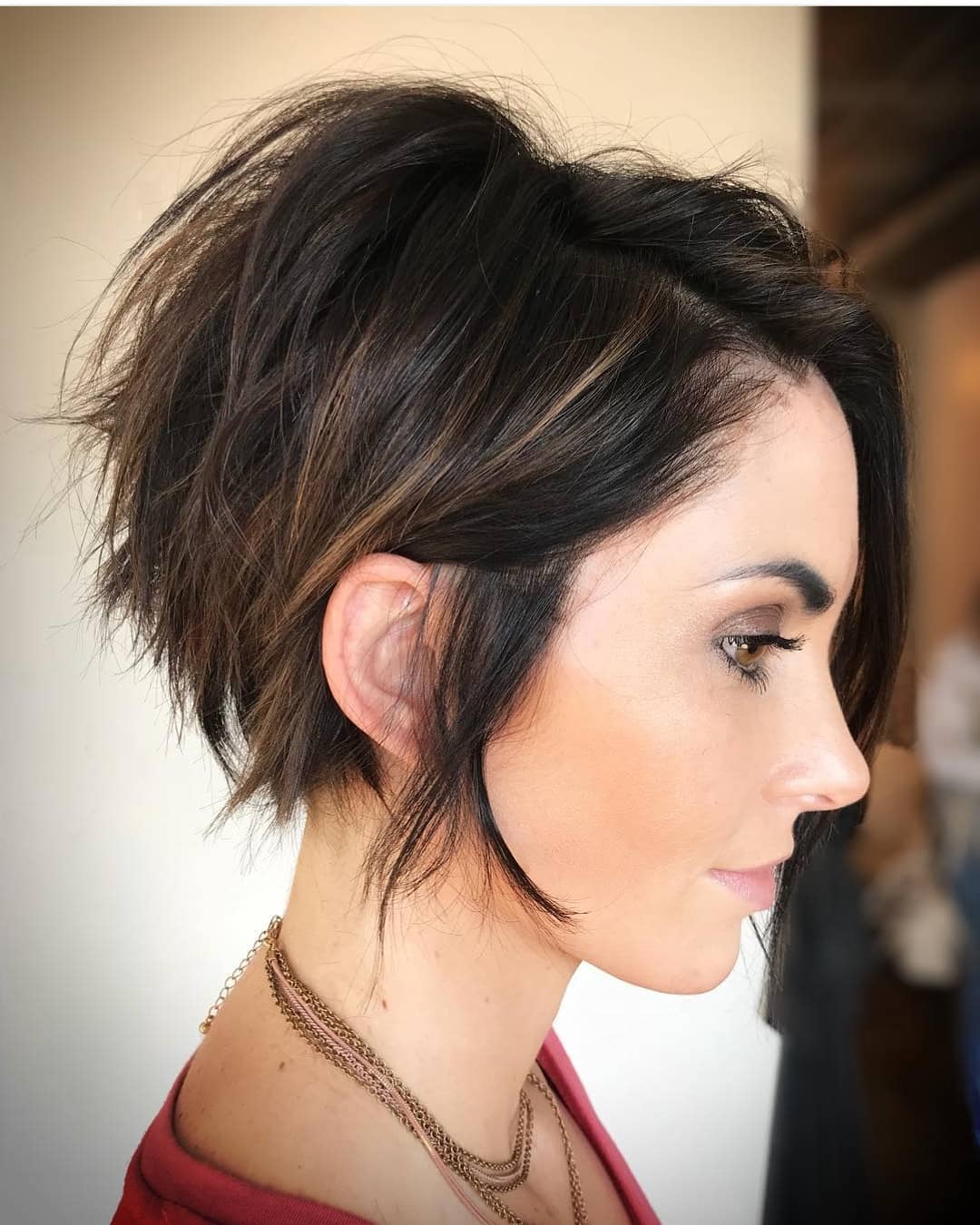 Credit
This short bob or long pixie is one of the smartest looks you can get. It has a fashionable asymmetrical parting, which can be varied for any face shape. By adding a shaggy vibe with textured tips, you can update your style endlessly. And the tousled curls at the back accentuate the cute curved profile. Thin, strawberry blonde streaks break up hard, dark hair styled back into a relaxed, easy-to-care pixie cut.
Chic silver-gray with purple toner – wavy pixie cut ideas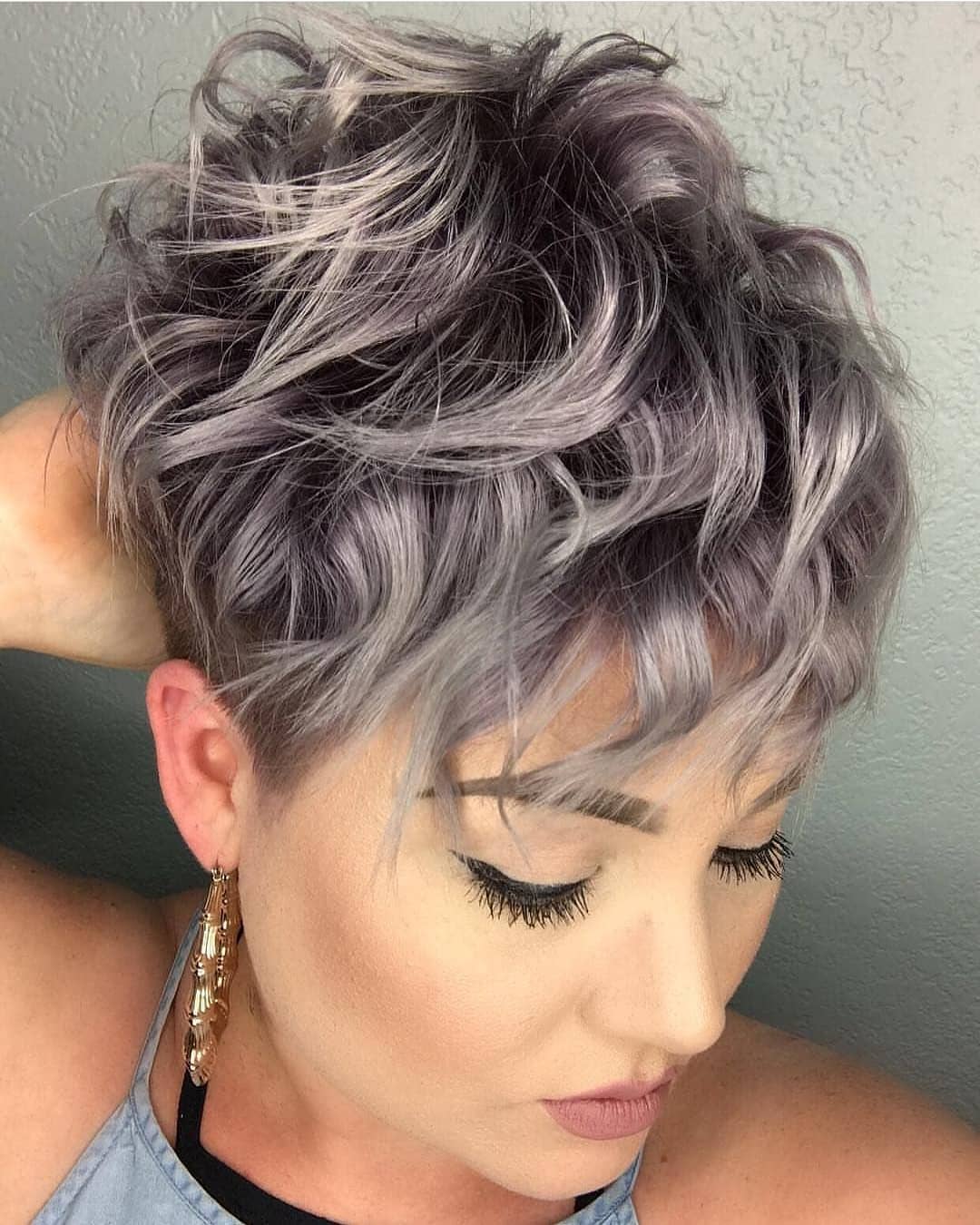 Credit
For fine hair that tends to fall off the top, a few tousled waves can be the best way to add flattering height. A modern easy curl eliminates all the hassle of styling straight hair. This wavy style is ultra-chic and youthful, while the muddy finish creates light and dark three-dimensional color depth. Powerpuff girls with cool skin tones can sport a trendy silver gray pixie cut with ash purple hues!
Slicked-back ash-blonde pixie cut with shaved sides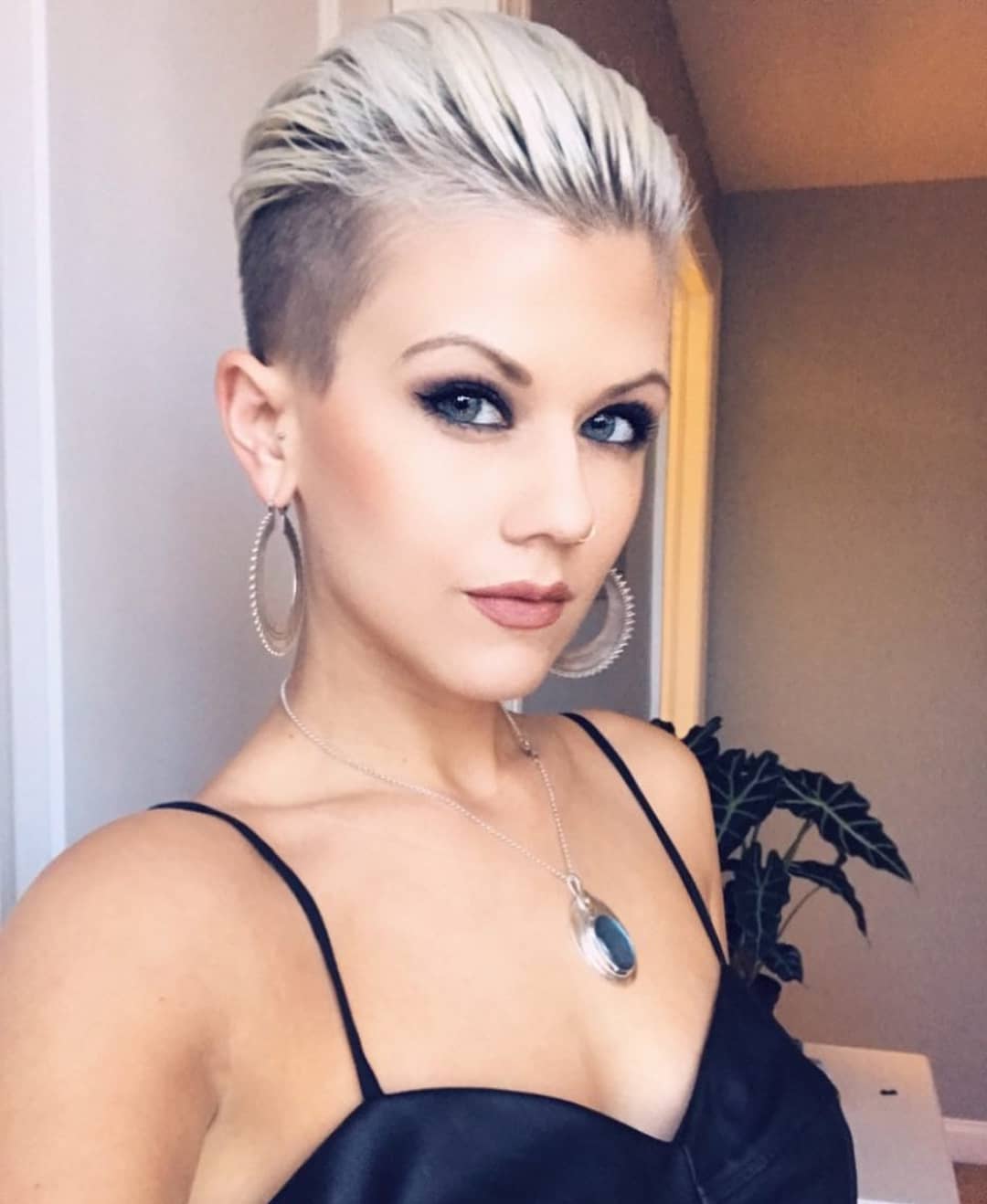 Credit
These days, shaved tresses have become mainstream and add an edge and modernity to any short hairstyle. A slicked back boy haircut emphasised femininity, emphasizing beautiful eyes and lips. Pale ash blonde is a glamorous, modern color that really brings out blue and green eyes! Dark roots and sides complete this bold urban look.
Clean lines on simple pixie haircut to complement tattoos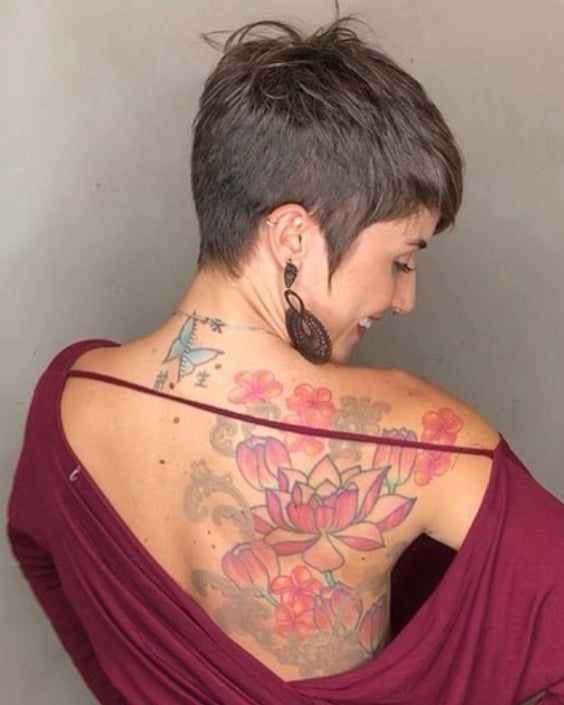 Credit
Here is a pixie cut with great simplicity that you can do on any type of hair. She has fashionable long side ends and many layers laid forward in the form of bangs. This is a great hairstyle choice for those with colorful and floral tattoos. You don't need trendy hair colors and curls here as that would just be a lot. But to complement this beautiful garden scene, what could be better than a sassy pixie!
Beige roots under neutral-blonde pixie cut for medium/thick hair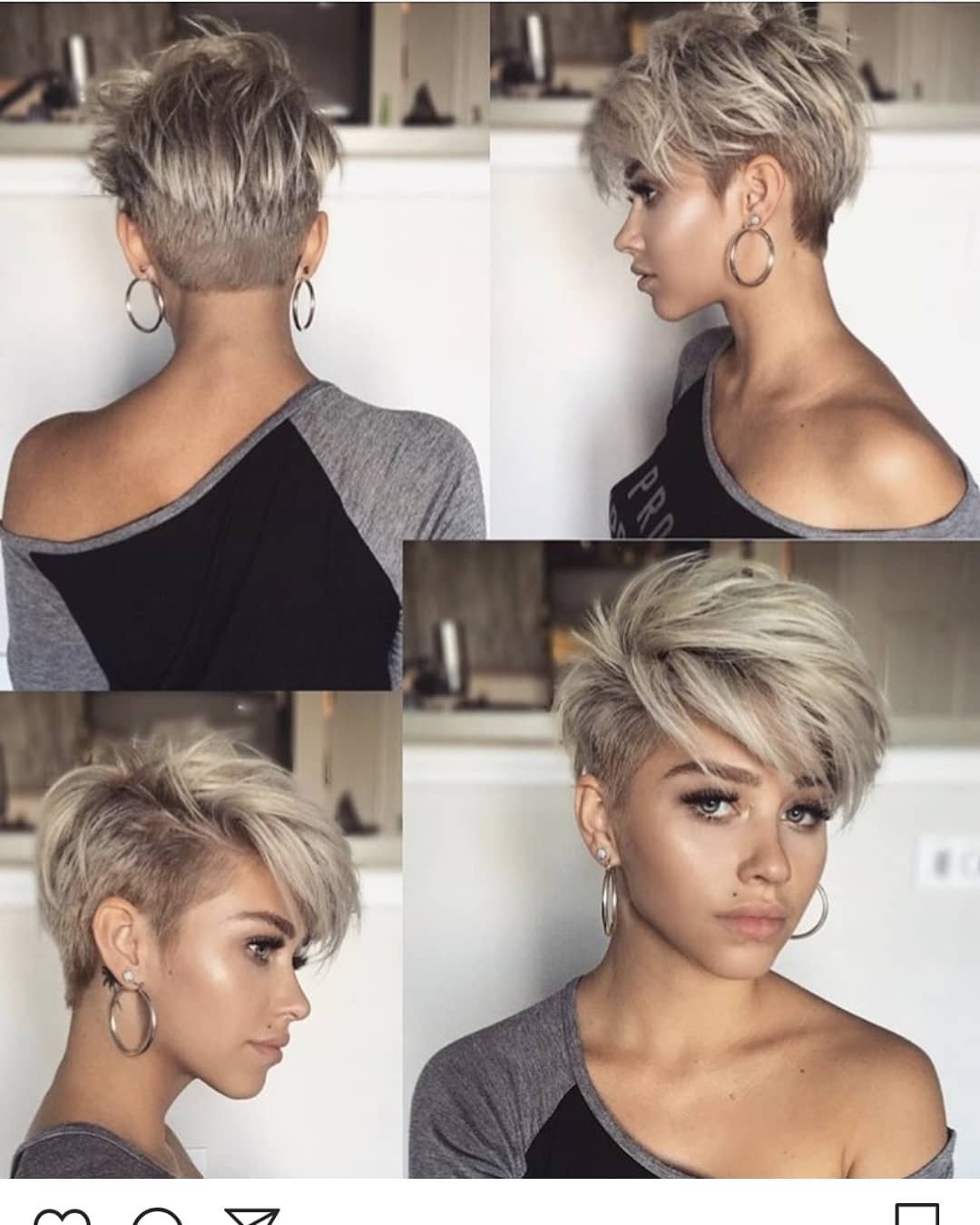 Credit
For a fashion conscious woman, this short hairstyle has many striking style features. The back has a triple texture and color, from long layers, gradually moving to medium ones, and then a layered neckline. And the short back of the head looks clean, decorated with a neat straight line. The long, cut layers with pointed tips lay down superbly on top. And the pink-beige roots look softly "urban", under the ash-blond.
Pretty blonde textured pixie with fluffy bangs for curly hair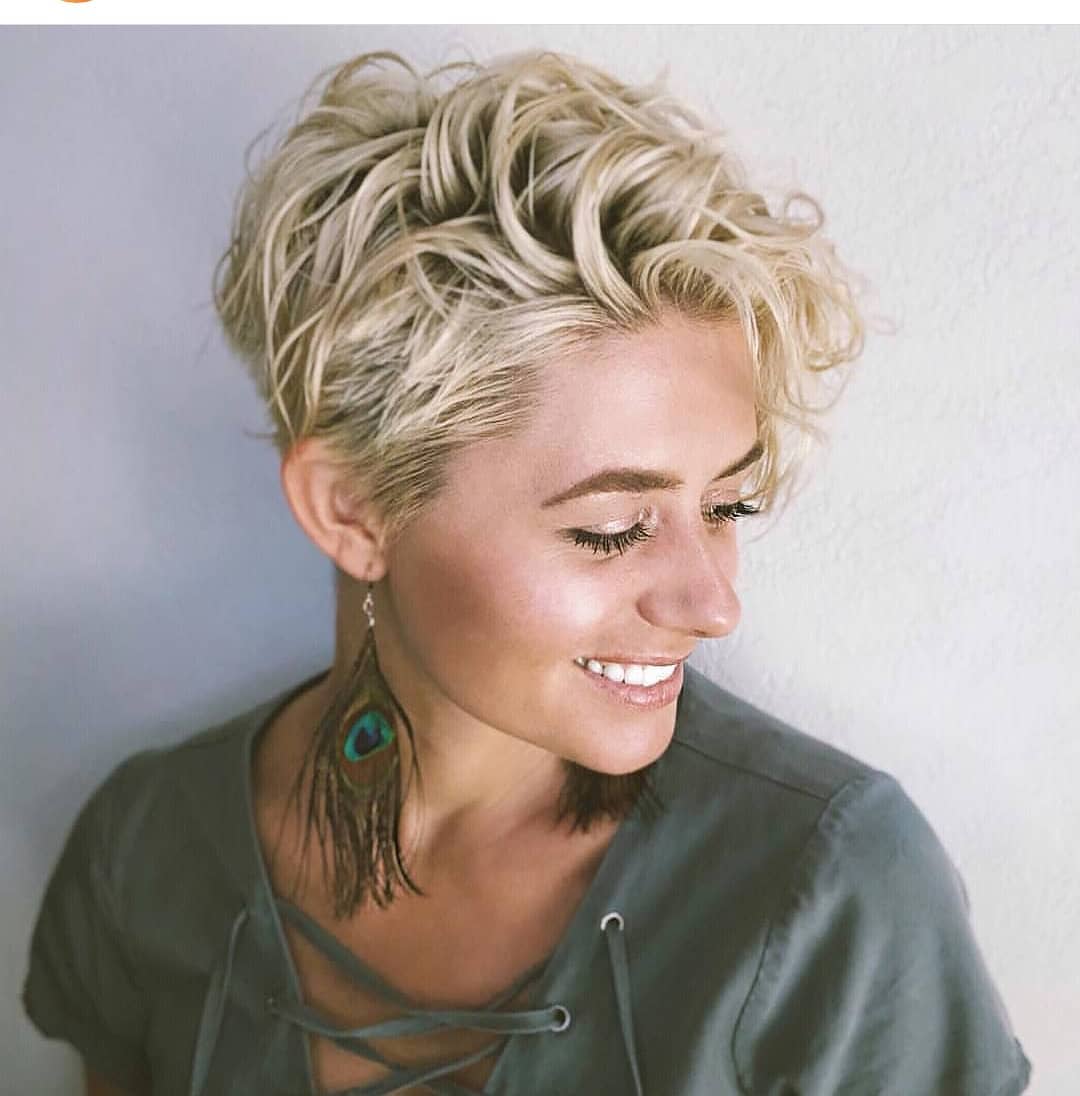 Credit
Switch from your regular side parting to this stunning bob cut with stunning textured strands that create a line. Soft mid-beige roots contrast with pale beige-brown waves and subtle golden balayage. Look at that amazing 3D depth! A fluffy bang softens a bare forehead, if slightly thrown over one eye. You'll love this flirty look with live action and amazing textures!
Deep bangs on beige-blonde short haircut to match tattoos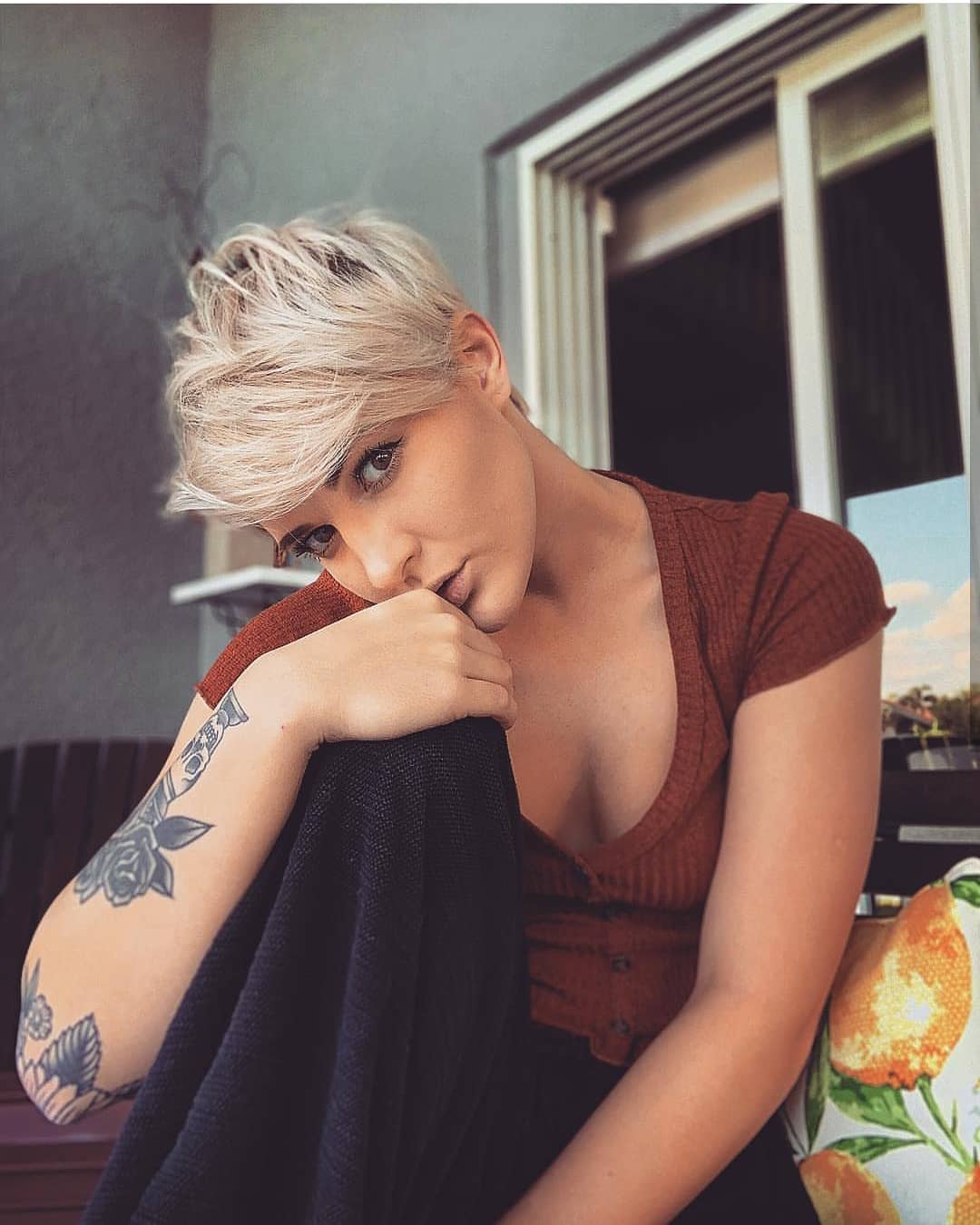 Creditt
When you have skin art, you need to think about a hairstyle that complements the ink color and tattoo images. The last thing you want is a kinky curly haircut that competes for attention with your tattoos. Deep, indigo blue flowers need a fairly simple, straight cut in a cool or neutral color. And this casual light beige blonde pixie cut with bangs is perfect!
Fab long-to-short hairstyle makeover to flatter heart-shaped face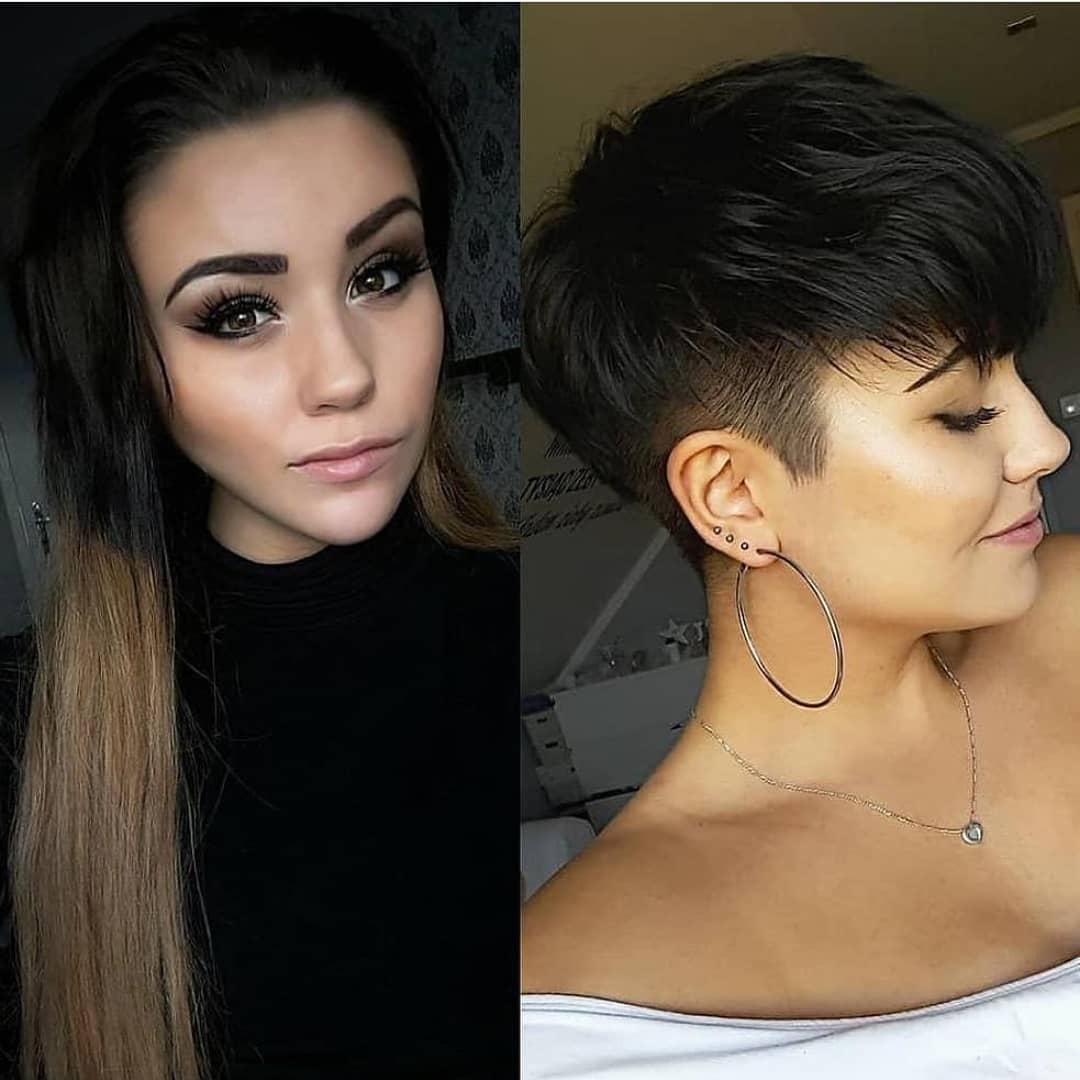 Credit
A long haircut emphasizes a triangular heart-shaped face, leaving a wide forehead open. This accentuates the tapering lower part of the face, which is also emphasized by the ombre next to the pointed chin. However, the short cut with bangs neatly hides the wide forehead, while the short side dots accentuate the eyes above the chin. This short haircut perfectly emphasizes her dignity!
Quirky dusty-pink & coral short hairstyle with deep bangs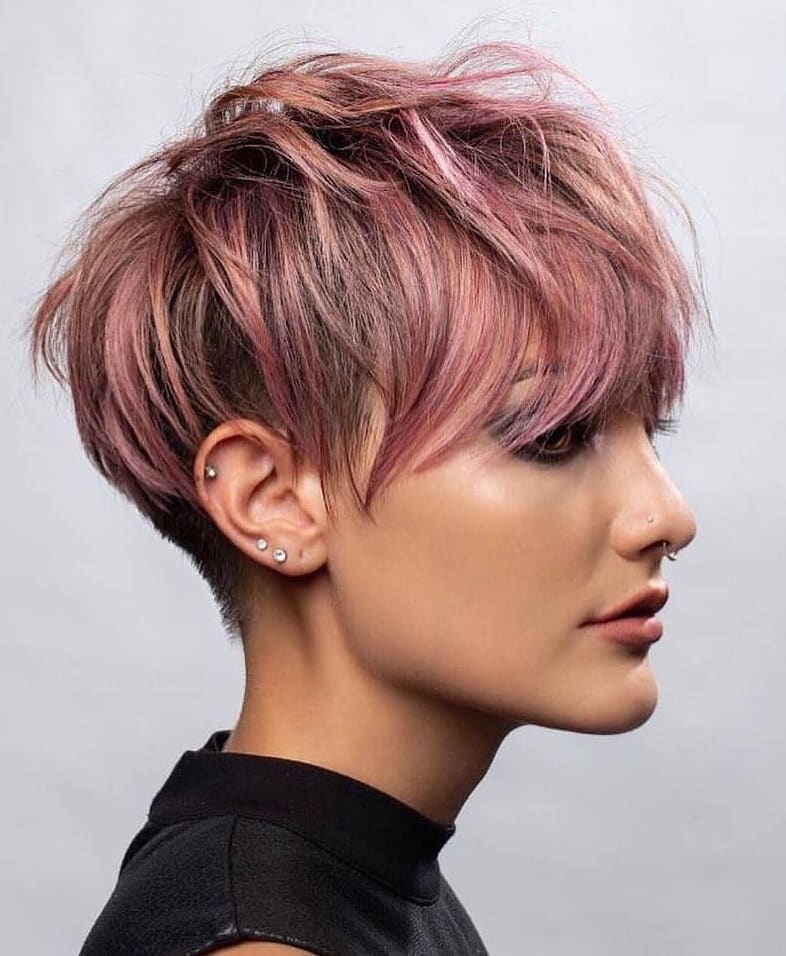 Credit
These muted, ash shades of pink blend beautifully with ash copper blonde for a chic new hair color. The basic shape is a pool cut with very long bangs that fade into longer layers around the ears. Long layers over a raised nape create a beautifully rounded
Cute bubble-gum & shell-pink short haircut with shaved undercut side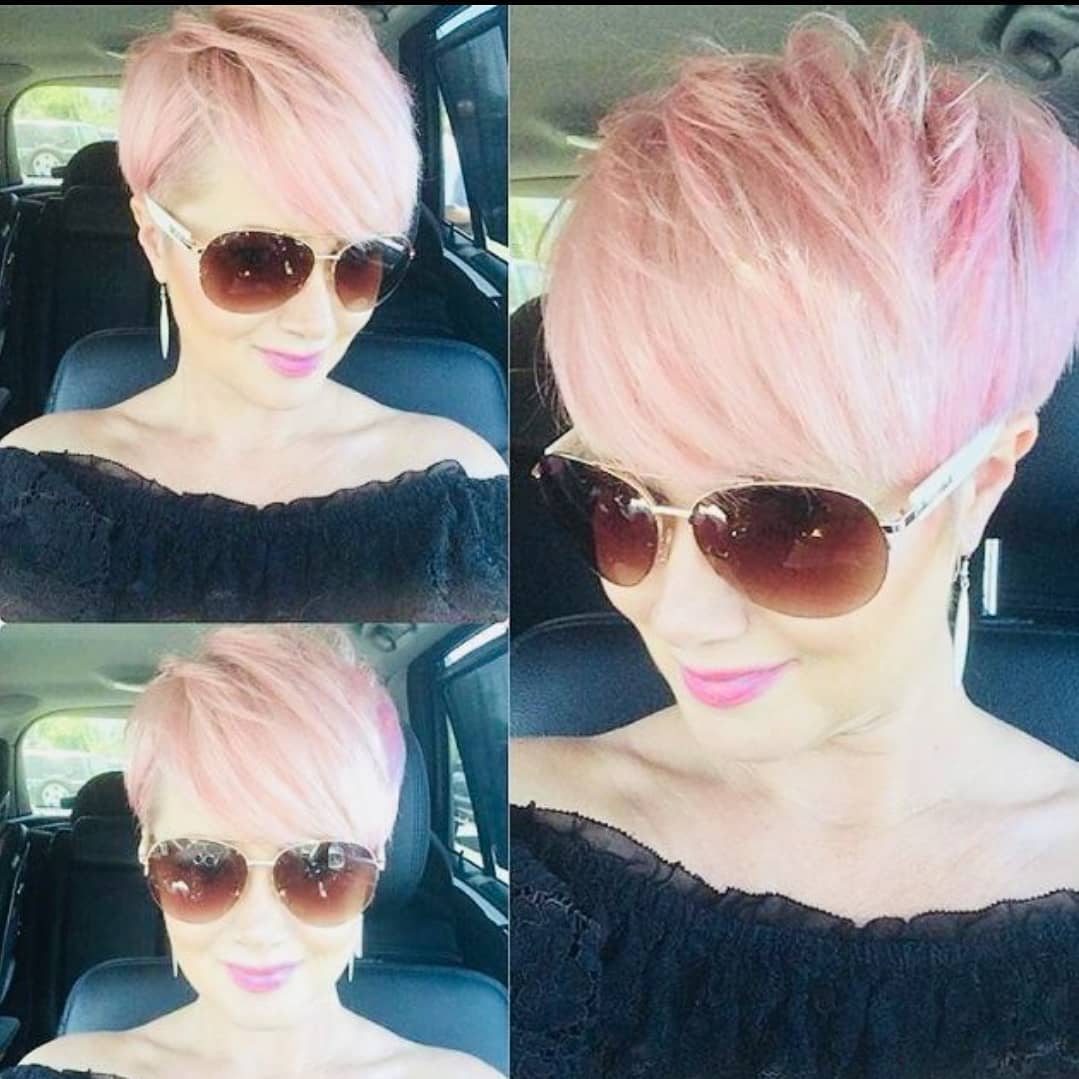 Credit
Pretty dual-pink hair color is saved from being too sweet, by the edgy shaved undercut. You'll find that styling hair forwards really helps add volume and texture to hair that tends to flop flat. You can style deep bangs sideways to meet the longer side, showing off a brighter pink back. And to get the best color balance, a black Bardot top enhances a feminine, but smart look!