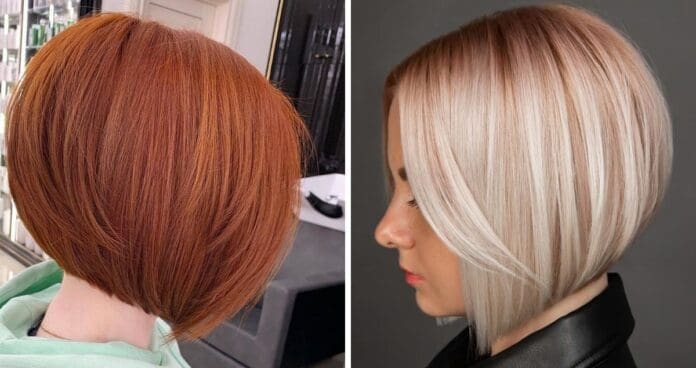 All these stylish, short, straight bob haircuts are super new this season. And they range from elegant, soft blonde hues to bright, unexpected colors and the latest balayage techniques. So choosing a new look is always something you want to look forward to and enjoy! It's great to see all the new colors and styles breaking into the fashion scene! And trendy hairdressers never let us down – there are always amazing new ideas to help us update our beauty look and feel fresh and attractive!
1. Flaming orange geometric haircut – stylish short straight bob haircut ideas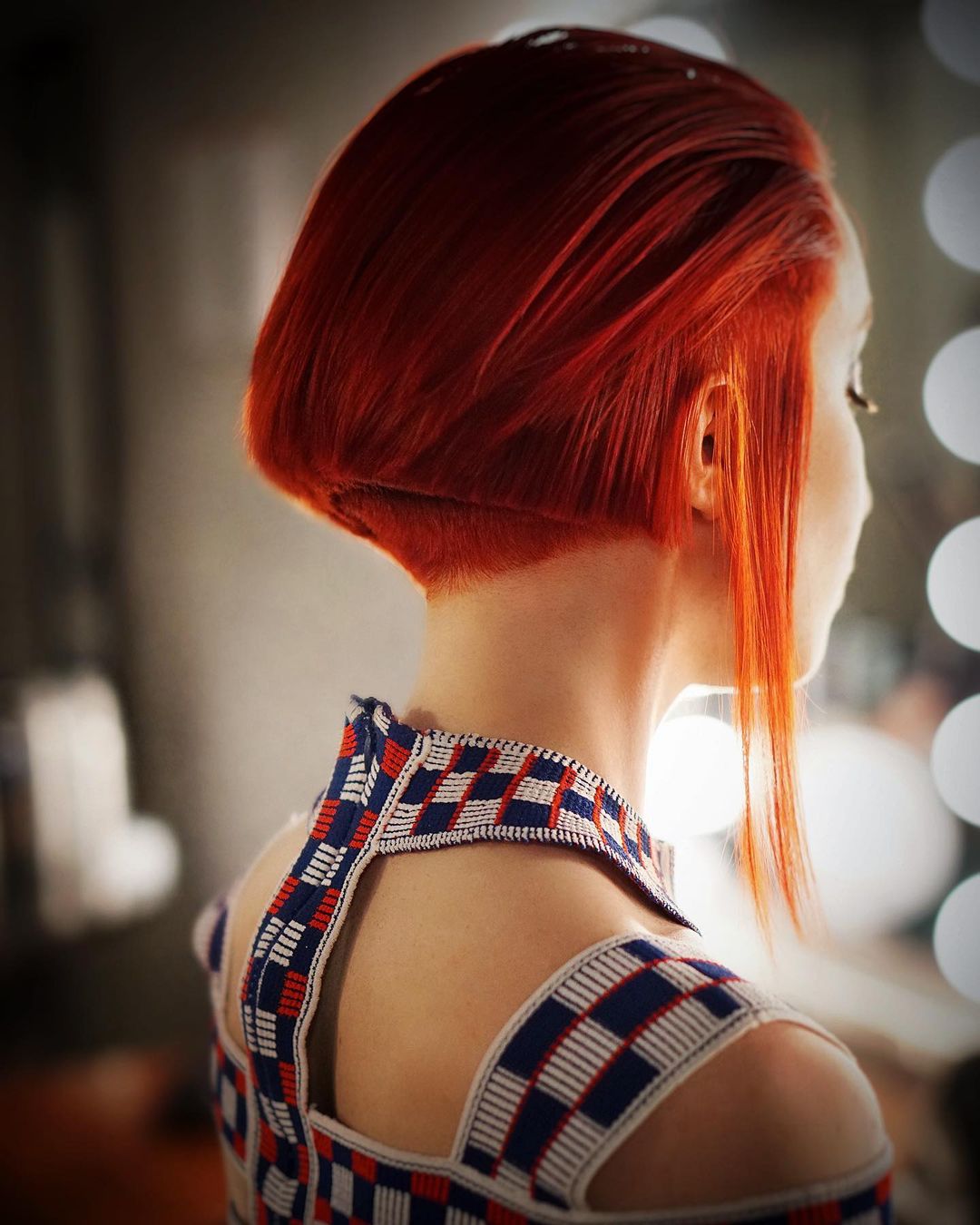 Loose layers are taken to the extreme for maximum style in this trendy short haircut! This hairstyle will grab attention with both the intensity of the bright orange color and the stunning geometric haircut. Long layers have neatly shaped ends at a short nape and are stacked back away from the face. Then long, loose layers are applied to each side of the face. And the sides are great, comb texture and movement!
2. Warm cream-blonde with curtain bangs – stylish short straight bob haircut ideas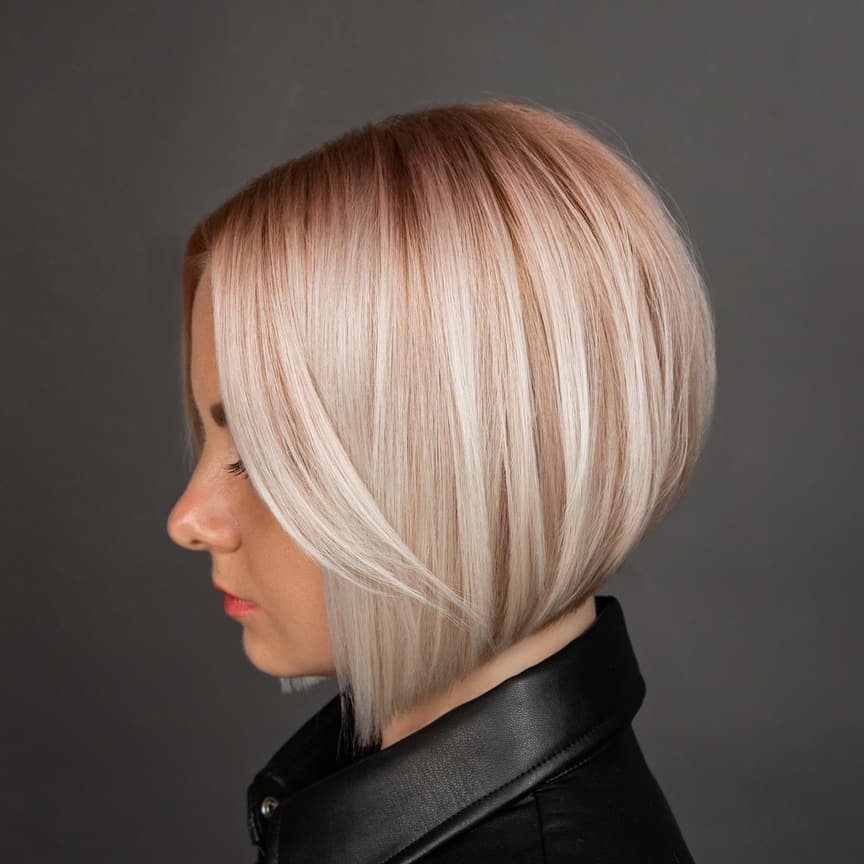 Cream is one of the trendiest colors this season, so dyeing your hair this warm light blonde shade is a great idea. Creamy blonde is a warm blonde shade that looks great on skin with warm/neutral undertones. Light brown roots create a three-dimensional depth of color that makes all hair types appear thicker. And this cute pointy bob has this season's trendy curtain bangs that give it a trendy touch. With a parting in the middle and curved long bangs, as well as a beautiful curved back, this style always has a stunning profile!
3. Ivory-blonde with orange & grey tips – stylish short straight bob haircut ideas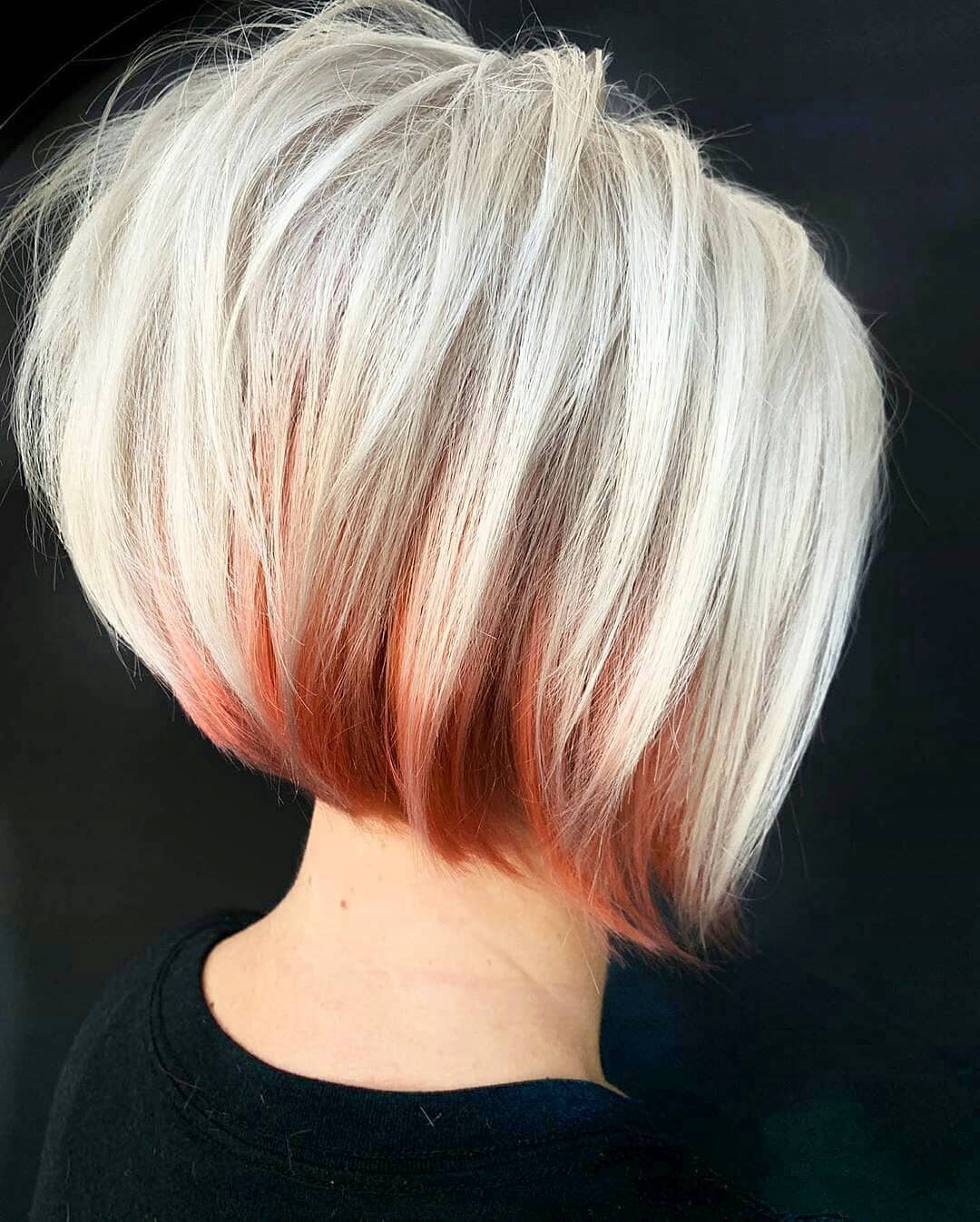 Here is another light blonde bob but a little shorter and more adventurous in hair color design! The shade is cold, ivory, with grey and bright orange tips. So you get a super, edgy vibe with a classic bob! It is a contemporary blend of warm and cool colors, carefully balanced to match the model's skin tone. And since the roots have a grey tint, it is best suited for women with cool/neutral skin tones.
4. Intense copper angled bob – stylish short straight bob haircut ideas
Natural "red" hair is a hair color that is becoming rarer and will disappear over time. So thank god we can replicate this so perfectly in barbershops! This beautifully rounded bob falls just below the chin, and its length is suitable for almost all face shapes. And it has trendy loose layers on both sides of the face to create extra texture and modern style. The haircut includes several short strands, mostly the same length, to break up the smooth surface. And it adds extra interest to the fabulous orange-copper bob.
5. Futuristic beige-blonde short cut with asymmetric copper-red strand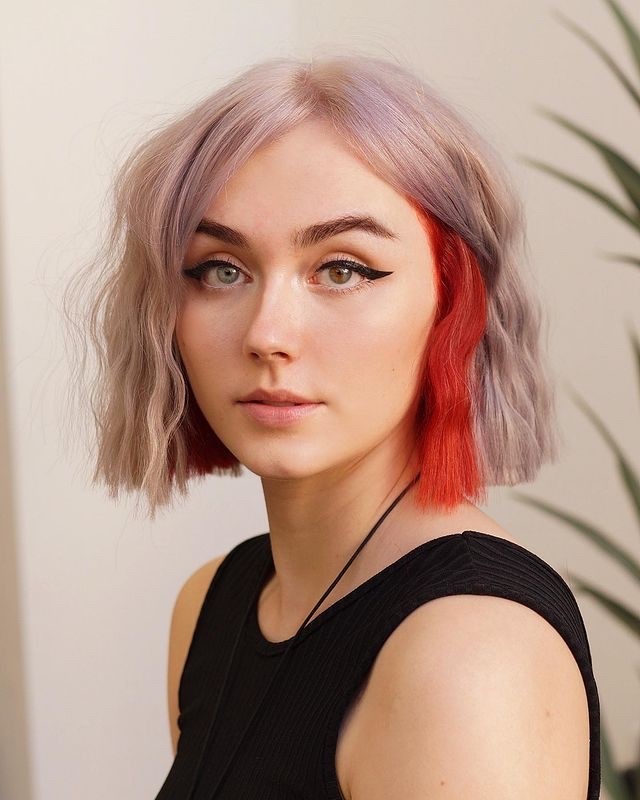 This hairstyle with elegant side bangs is perfect for a cocktail party in the city. The stylist added a lavender grey balayage to the soft beige-blonde hair color to create a bold new look. But that's only half the story! This season's new color twist is asymmetrical bangs, taken from under the face-framing part, dyed in a shockingly intense, vibrant color. And in this cute hairstyle, a flash of daring copper red is a very creative contrast! Like a model's natural make-up, with bright contrasting eyeliner!
6. Sunflower yellow asymmetric short hairstyle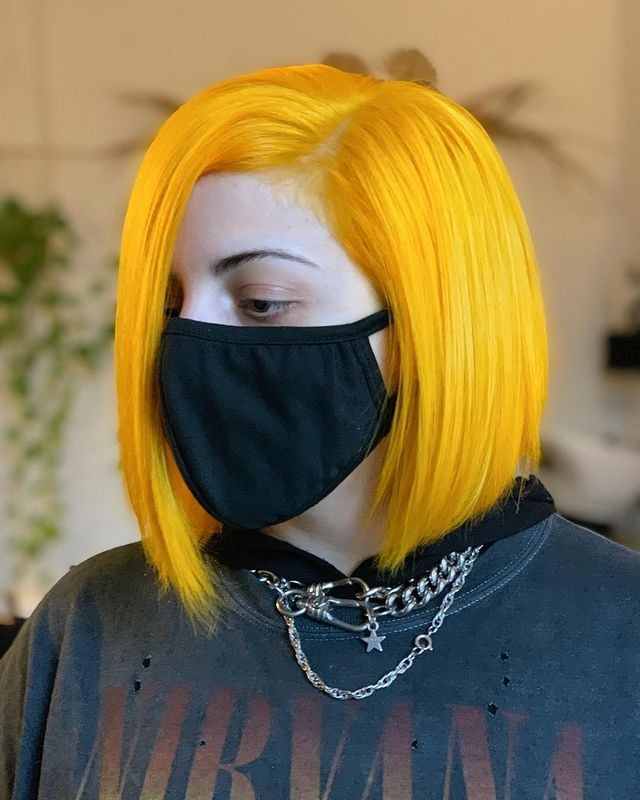 If you are part of the "alternative scene" of fashion, here is something that will interest you. This is a trendy canary yellow color on a simple bob haircut. Fashionable features are quite noticeable, including the asymmetry of a deep side parting and two different lengths of the sides. But straight hair with clear lines goes well with a bright, eye-catching color. Keep your makeup and clothes simple and dress casually to create a relaxed "stage" atmosphere.
7. Natural golden-beige short hairstyle with surface texture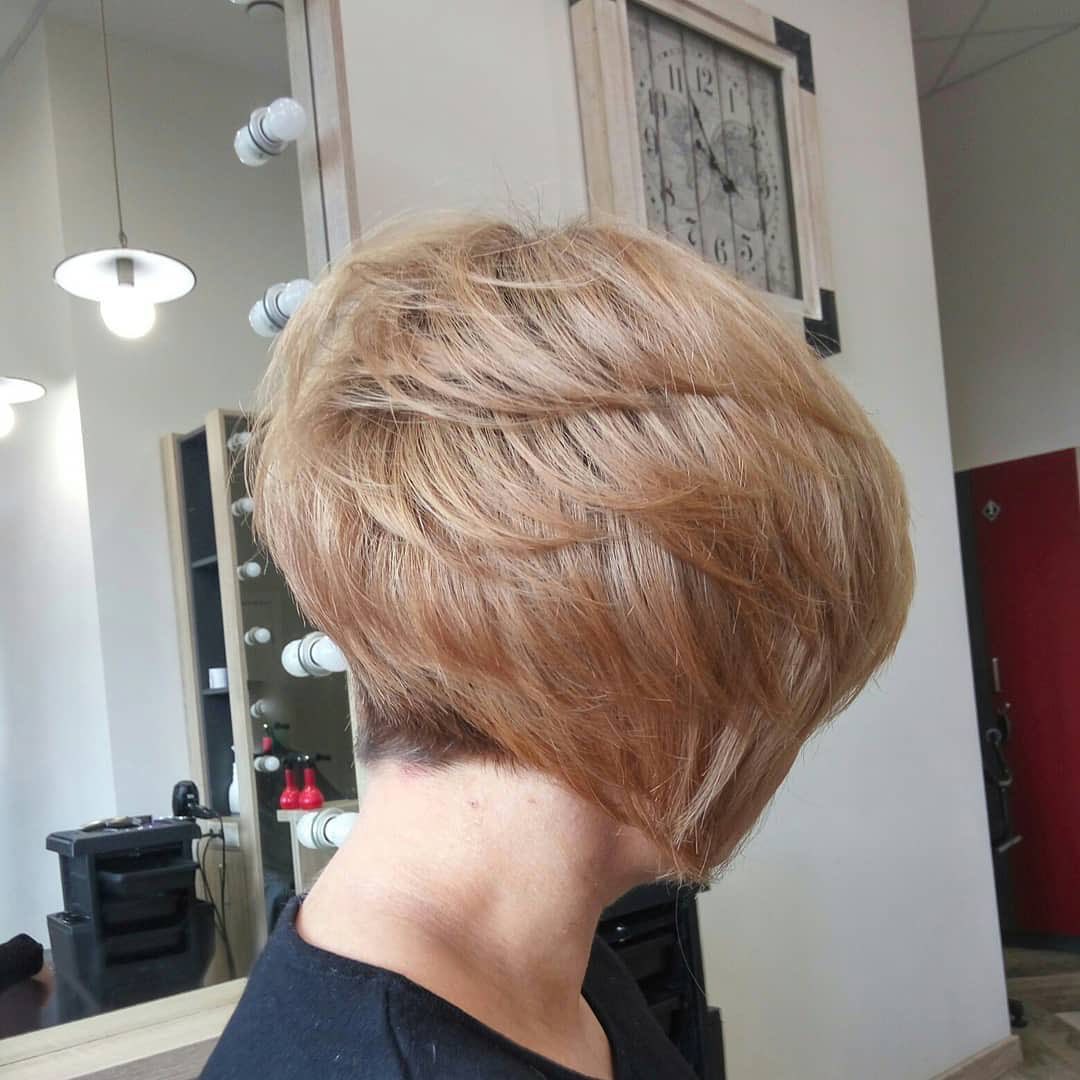 rend, and this cute, short bob has a fresh twist for the new season. On straight hair, the texture is ramped up with these pretty, surface waves that add lots of forward movement. The colour is new, too, with dark-blonde roots, underpinning a lovely, honey-beige shade. This is a very flattering shade of blonde, for those who find lighter shades a little too draining on the complexion!
8. Wheat-blonde rounded short haircut with curtain bangs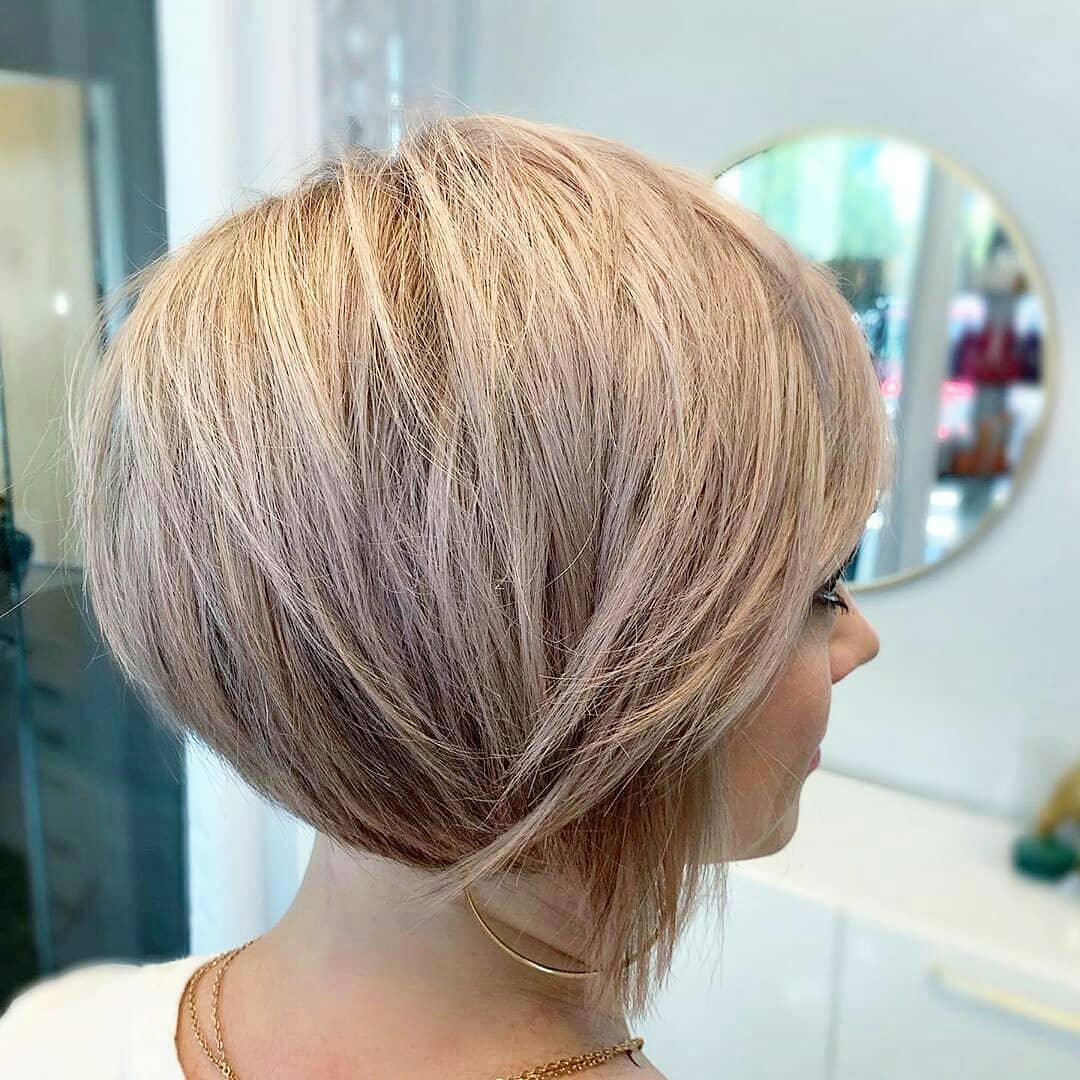 This is a hairstyle with a fantastic, faded-blonde colour, that matches the faded, orange-denim, fashion clothes on offer this year! And it also has all the high-fashion, haircut features that are setting the trends for this year. So there's a centre-parting, with extra-long, curtain bangs swept back over disconnected layers at the sides. This is a retro-60's hairstyle, so it's chic with clean lines and a definite, contemporary, identity, which will add extra style to your look every day of the year!
9. Light golden-brown all-over color on simple center-part short hairstyle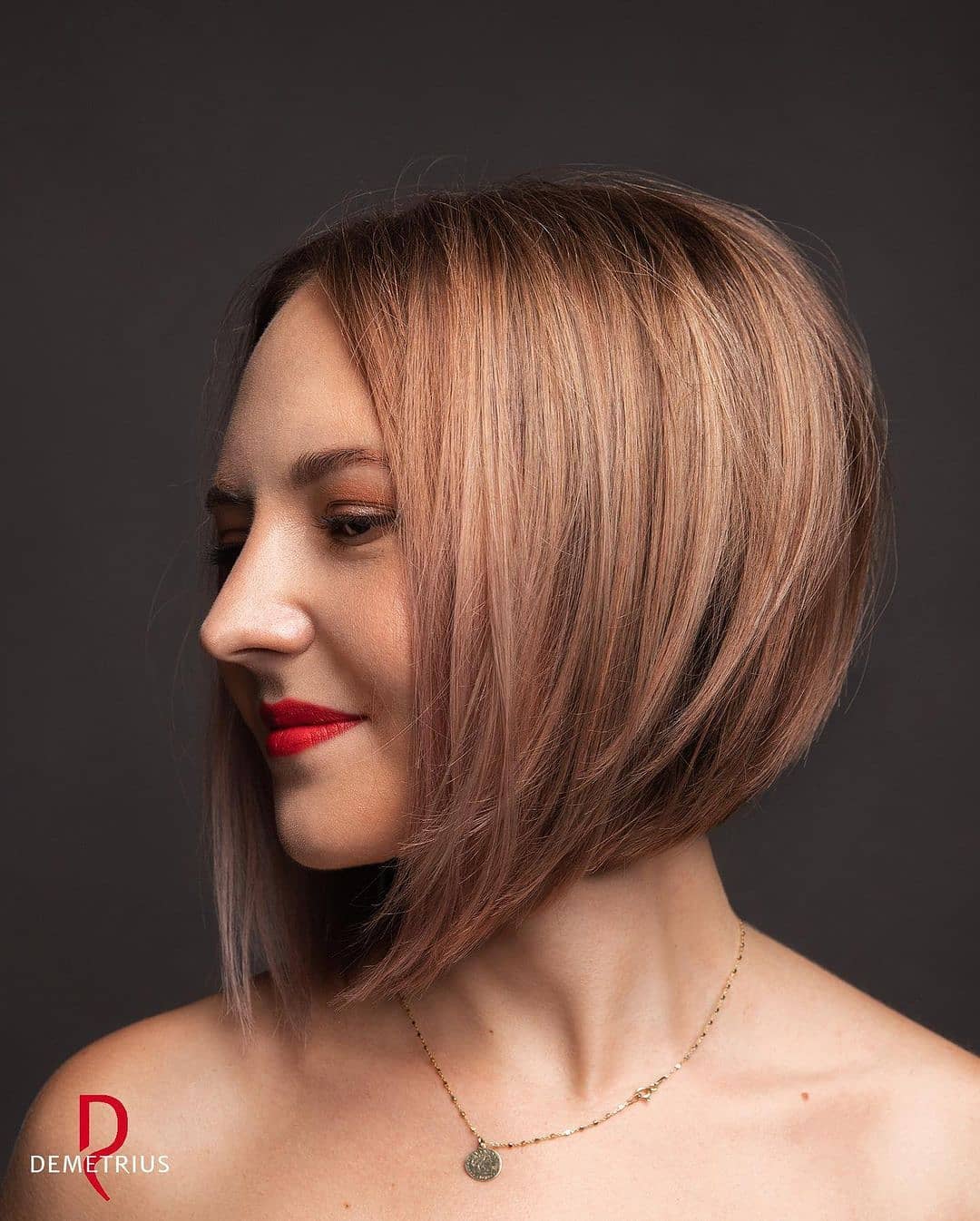 If your style tends towards sophisticated hairstyles and fashion clothes, this is a superb new season look. The color is a totally new blend of trendy tan, khaki, sand and shell-pink colors on offer in the clothing departments of the best stores. The roots are slightly darker, to add color depth. And the long layers are tapered and styled forwards to create interesting texture and movement. This simple, easy-care, haircut really does have 'understated elegance' for all occasions!
10. Light neutral-brown layered bob hairstyle with swept-back curtain bangs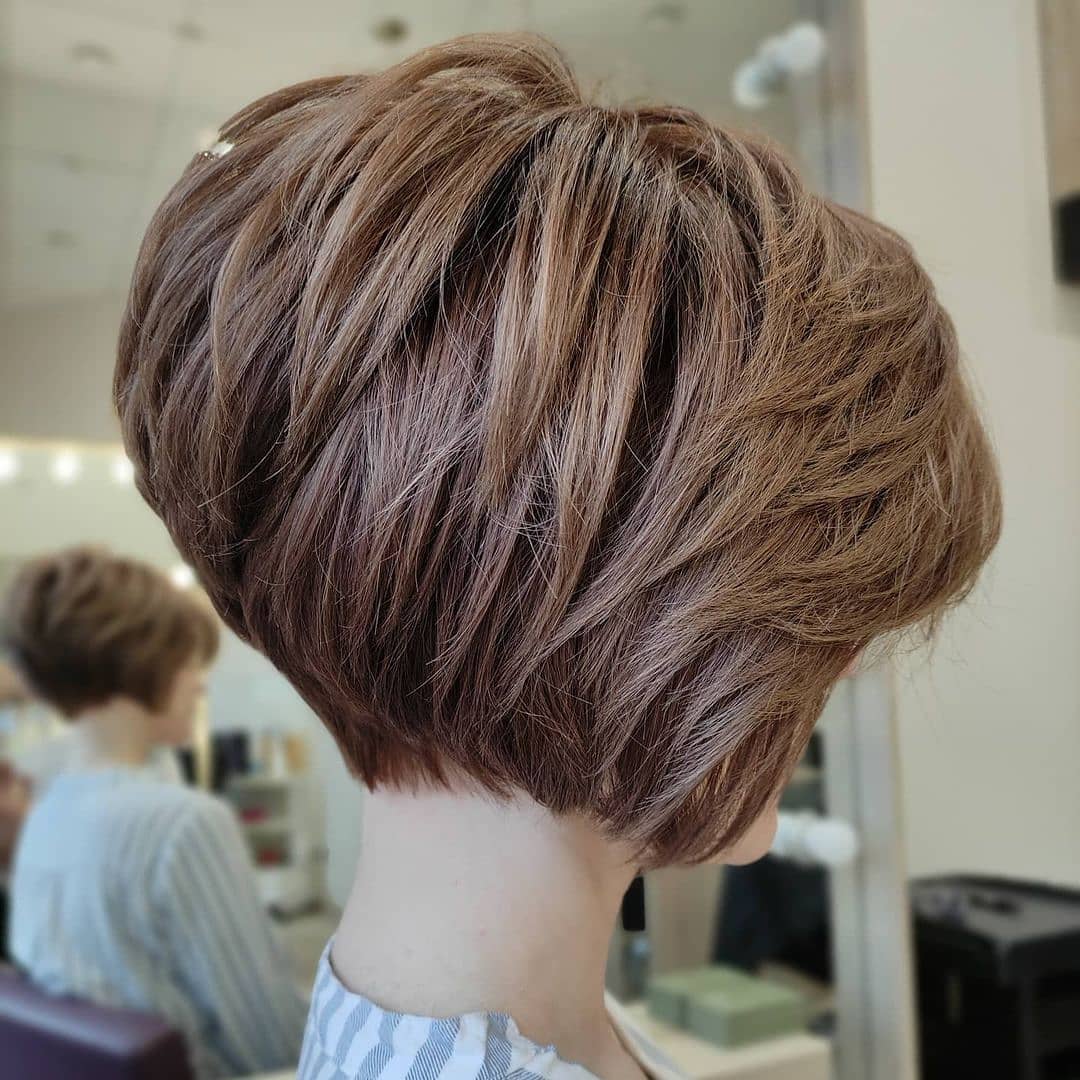 What a fabulous style this is for anyone with thick hair! It has clever, sliced ​​layers that are tapered at the tips in a vertical direction. And this takes away all of the bulk from the ends and sculpts your hair beautifully. The natural volume of thick hair makes it a very easy style to manage. And the stylist has created lots of attractive textures to ensure your straight hairstyle is full of interesting features!