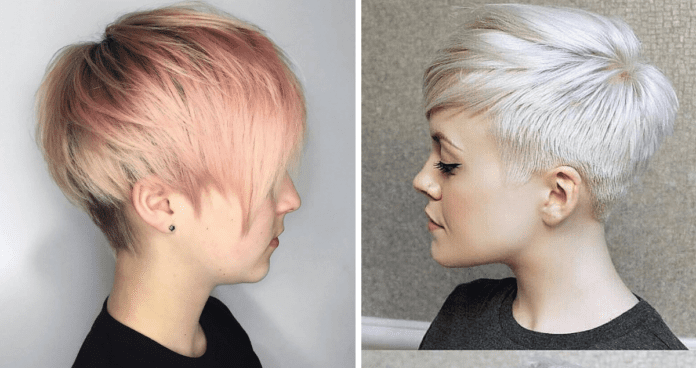 The pixie cut is a bold and beautiful hairstyle that has taken the fashion world by storm. A stunning super short haircut that accentuates your facial features to perfection, the pixie cut is becoming more popular every day. Even though this is an incredibly short hairstyle, there are hundreds of different pixie haircut options available to you, each one just as stylish as the next. From experimenting with color and shape to adding different designs to your haircut, there are many ways to personalize your pixie. Here are 10 trendy pixie haircuts that we just can't put down.
Light Brown Pixie Cut Full of Layers – Textured Short Hairstyle for Women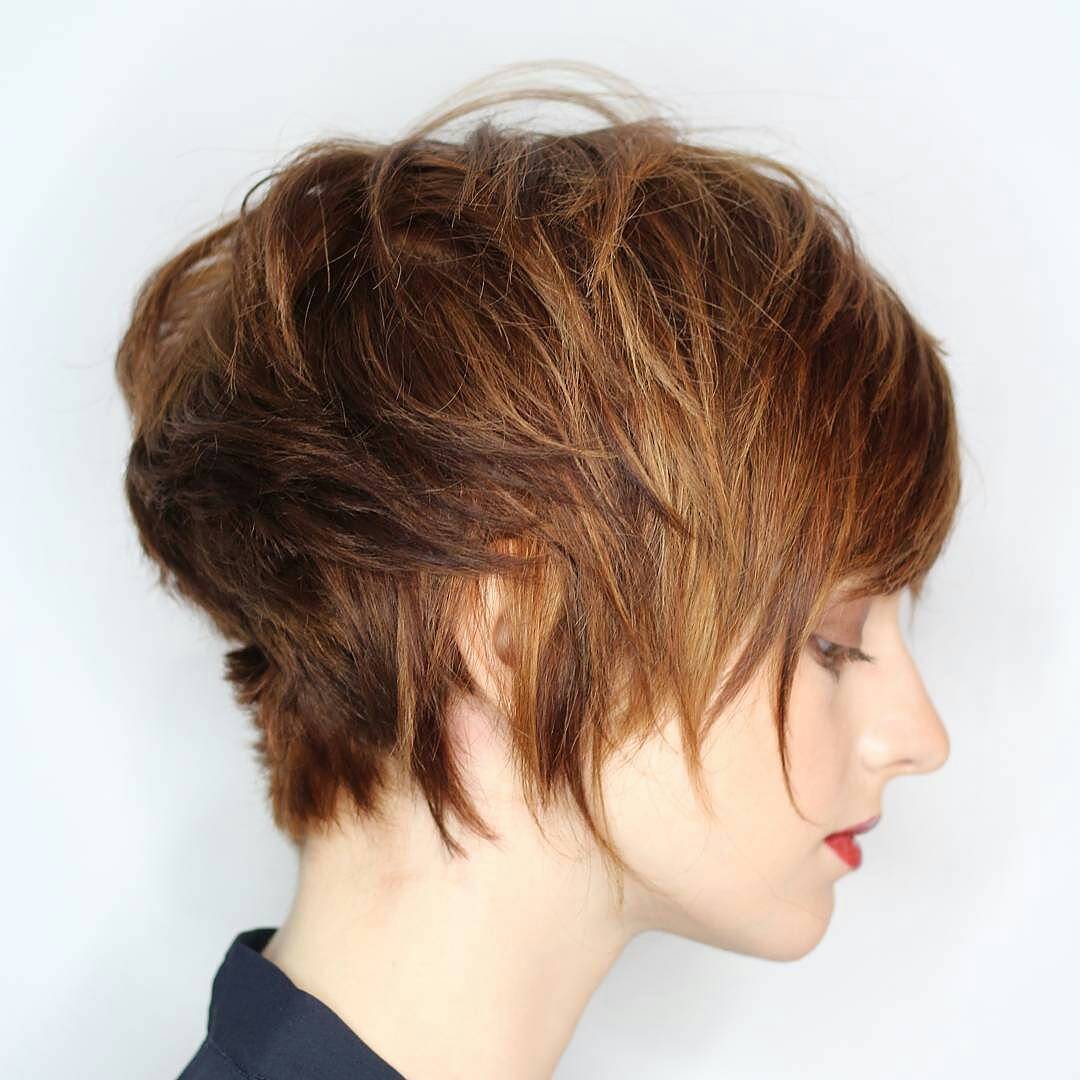 Credit
Layers are absolutely everything when it comes to pixie haircuts. By experimenting with layers, you create body, texture and volume just like the awesome style above. Start by asking for a pixie cut, leaving the bottom layer of hair at ear level but close to the head. Make side bangs to frame your face. Starting with longer layers at the bottom, gradually work shorter layers towards the crown and tousle them for effect.
White Blonde Pixie Cut with Side Swept Bangs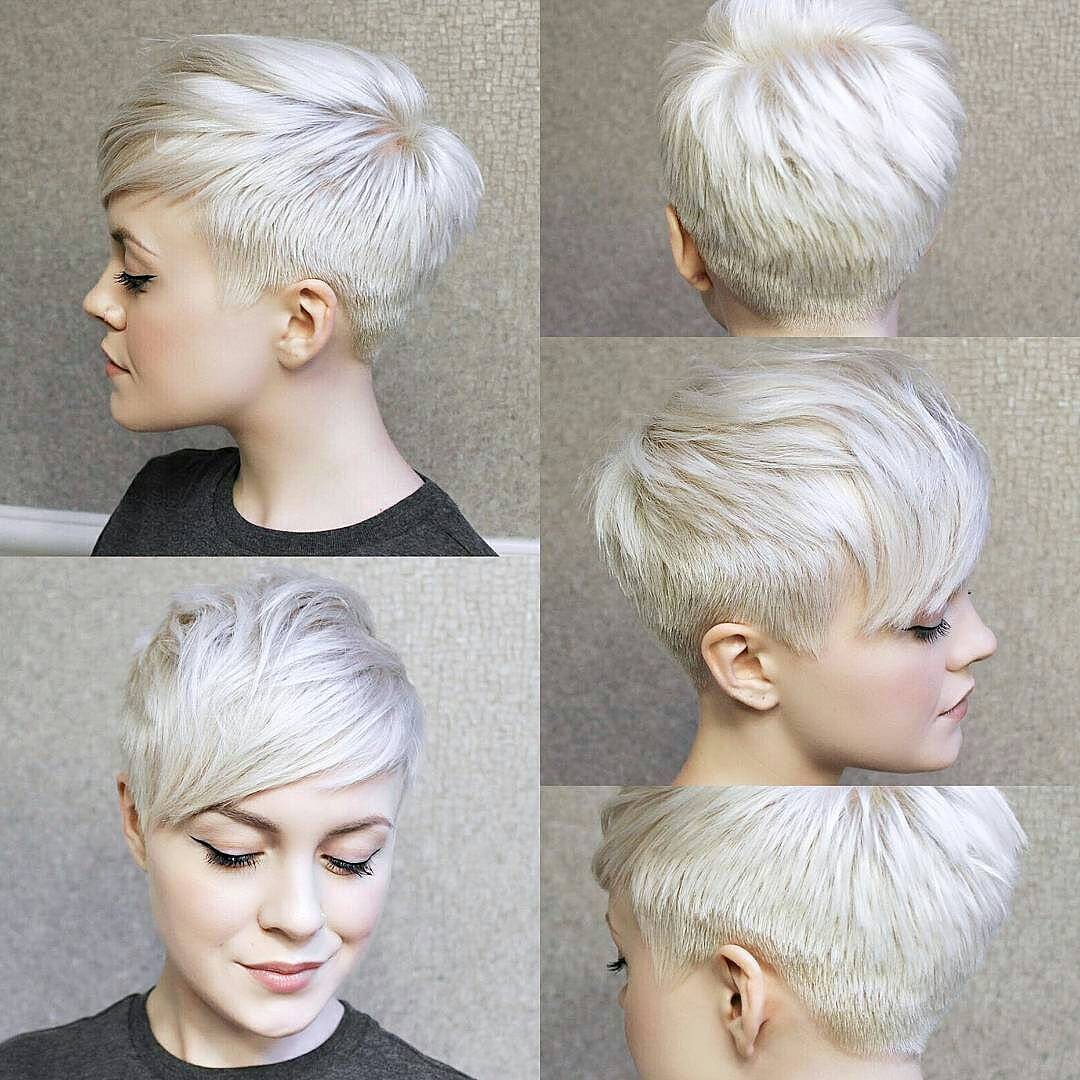 Credit
Sometimes in a pixie cut, the clearest cut can be the most effective. Take this stunning white blonde for example, the haircut is sleek and sleek with a simply stunning result. Start by cutting your pixie hair. Specify that you want some length at the crown and wide side bangs. Dye your hair a vibrant blonde and you're ready to go!
Pastel Pink Swept Pixie Cut – Pastel Short Hairstyle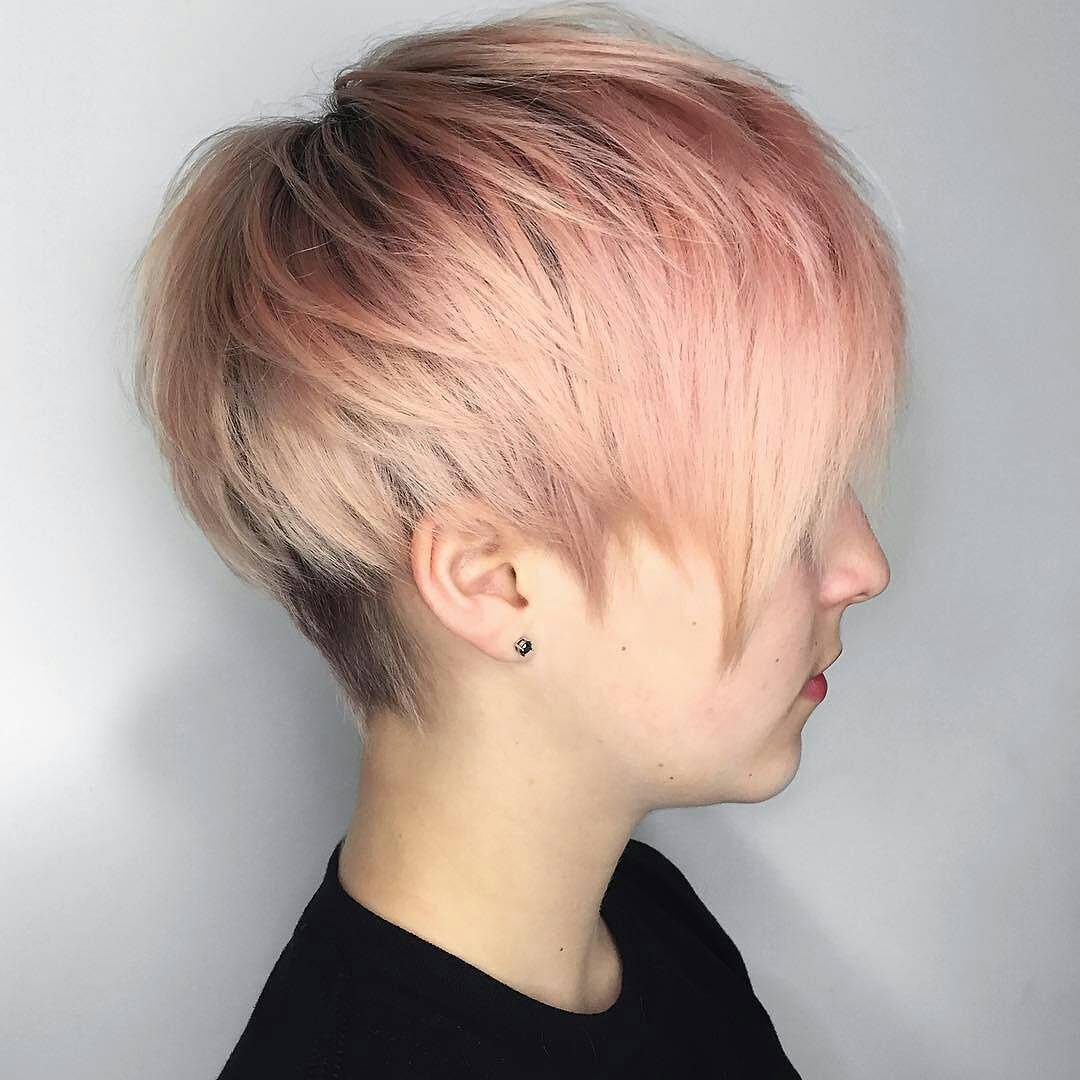 Credit
Pastels are undoubtedly a growing trend in the hair industry. From pink to purple, green to yellow, pastels are climbing the fashion charts. We love this cute pink pixie cut! To recreate the look, ask for a pixie cut with longer layers towards the front of the face. Color in your favorite pastel pink shade and swipe forward in layers for a stunning result.
Ash Blonde Two Layer Pixie Cut – Undercut for Short Hair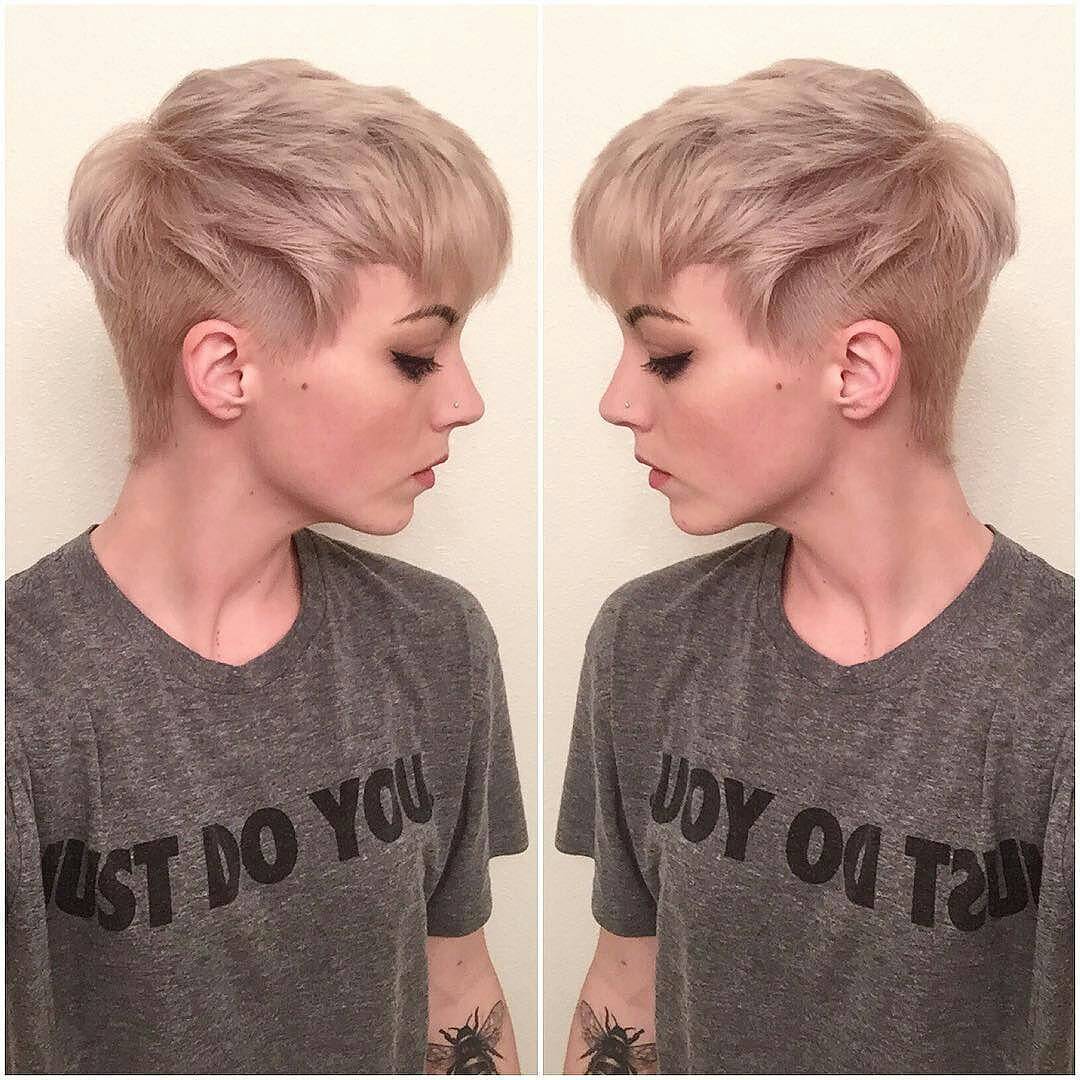 Credit
Bring your pixie haircut to life with a two-layer effect. Start by shaving the bottom layer very close to the head. Then, as a contrast, leave the top layer a little longer to create a wonderful two-tone effect. We love the ash blonde shade this sweet lady chose, so why not recreate that look with this amazing color?
Golden Blonde Two Tone – Undercut with Short Straight Hair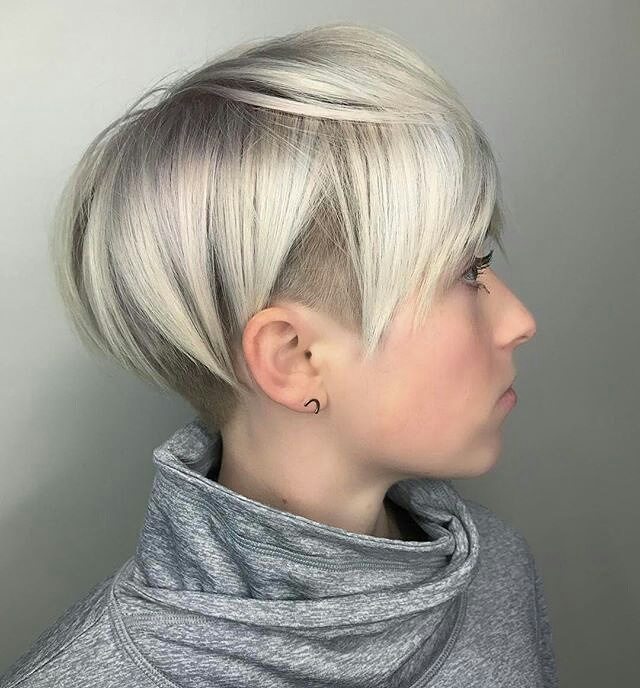 Credit
Slightly longer pixie cuts also look great with a double layer effect. Recreate this golden blonde bob by starting with the bottom layer shaved close to the head. Leave the top layer long so that it falls to the length of the ears and creates a classic pixie cut. Add side bangs and keep the layers straight and smooth for effect!
Purple Blunt Layered Bob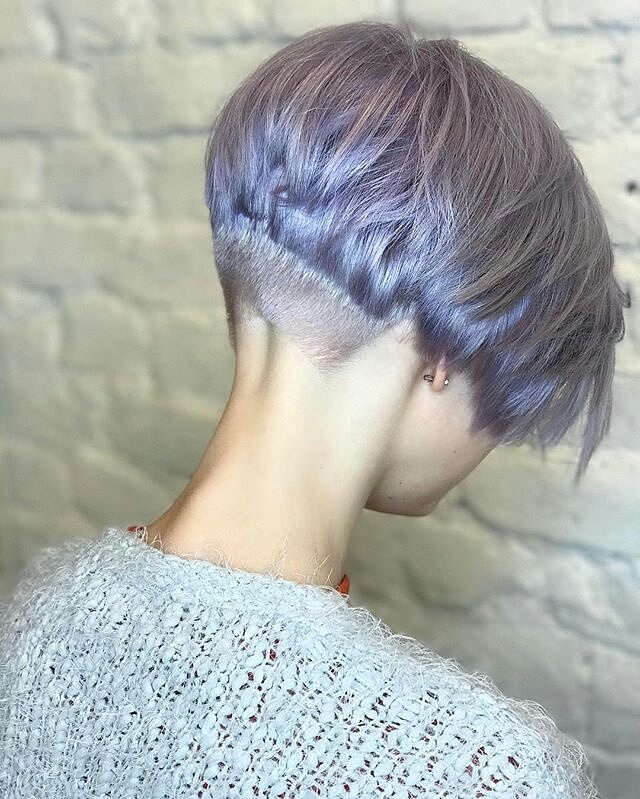 Credit
Straight layers are incredibly trendy when it comes to pixie haircuts. They create the most flamboyant style with a cool textured edge that is always on trend. Copy this beautiful pastel purple look by asking for a pixie cut with stepped layers at the back of the head. Keep the top long and paint it purple to stand out from the crowd!
Cool Purple and Brown Pixie – Short Haircut for Thick Hair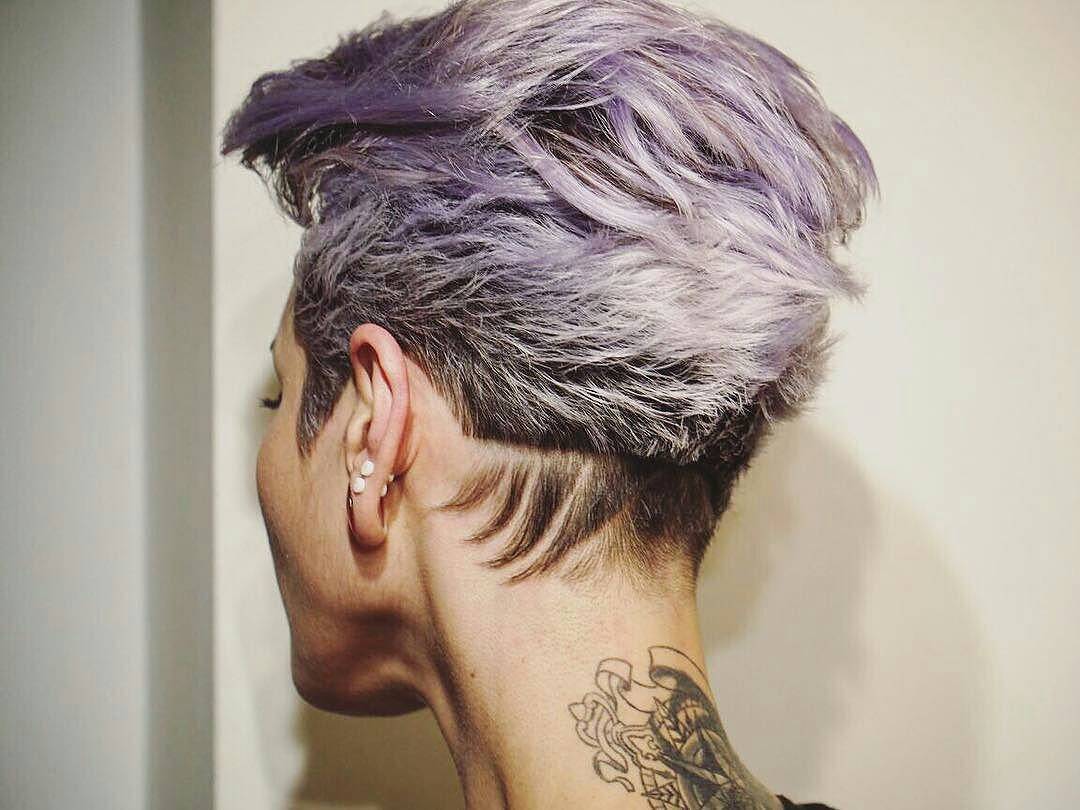 Credit
Daring, classy, ​​and trendy—there are three ways to describe this amazing purple-brown haircut! Recreate this super cool style by choosing some jazz patterns on the bottom layer of the pixie cut. Align the layers so that they are longer towards the crown. Dye the top purple and comb back for a wonderful look.
Curly Pixie Cut with Long Fringe – Blonde Short Hairstyle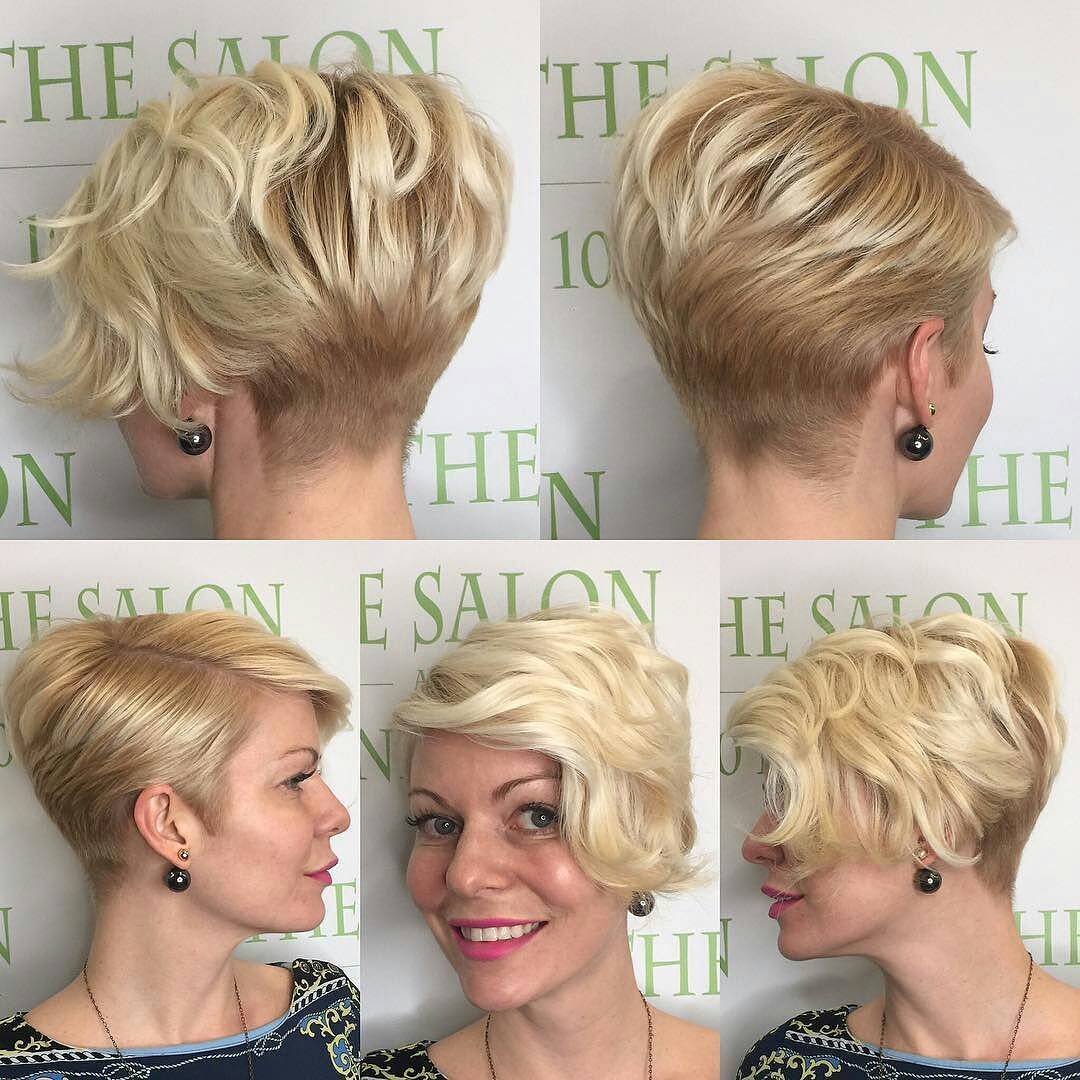 Credit
Curls and pixie haircuts go great together. Adding swirls to your crop can create the cutest look we've ever seen, as shown in the picture above! Steal this style by asking for a pixie cut with long wide bangs in one of the styles. Choose any color you like, but personally we love blonde. Add big curls all over the long part of the fringe.
French Braided Green and Blonde Pixie Cut – Summer Hairstyle Ideas
Credit
Green and light might be a color combination you've never thought of before, but damn it
loose as a fringe.
Tousled Blonde Pixie Cut – Short Hairstyle for Fine Hair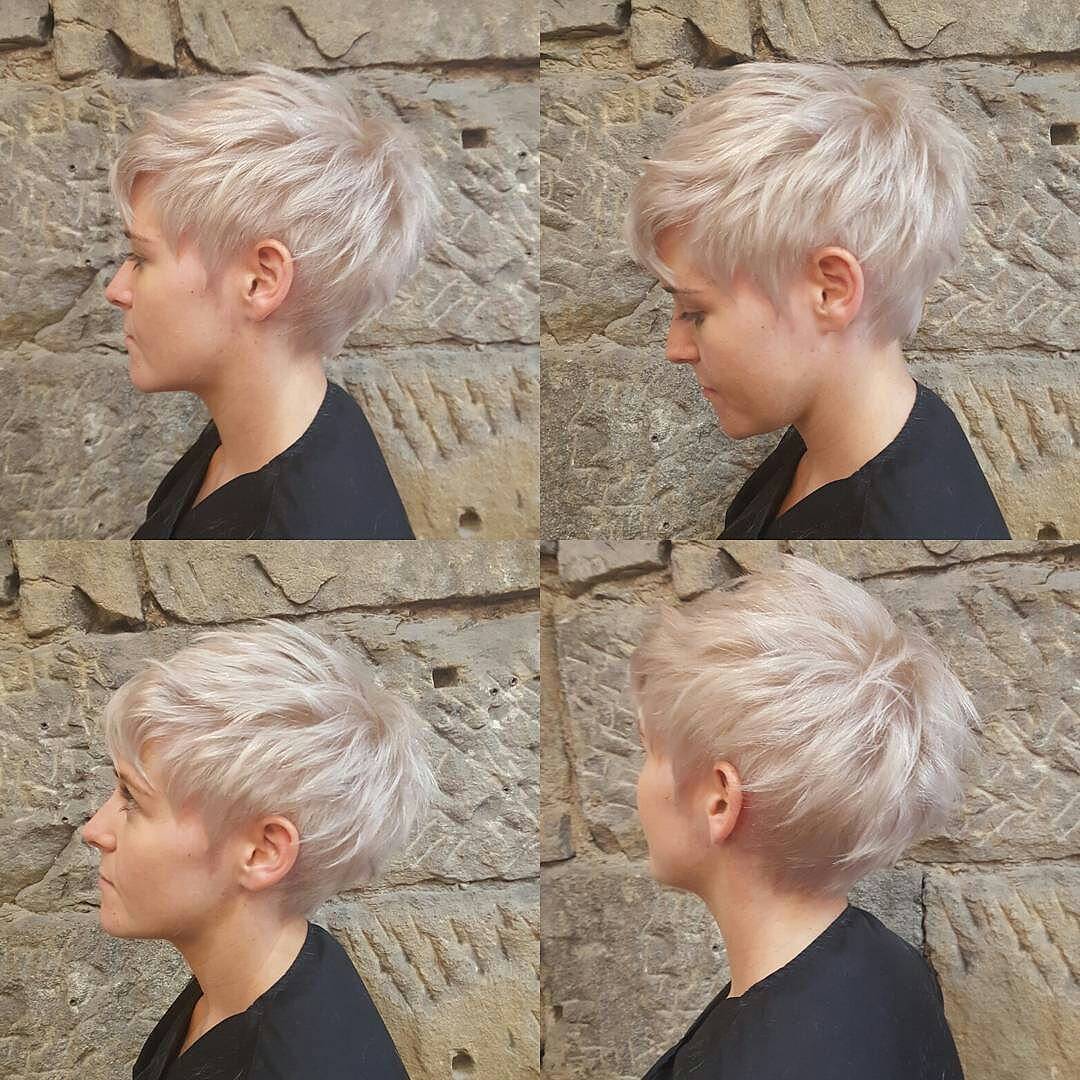 Credit
Adding tousles to your pixie crop can create a seriously stunning end result which we just can't get enough of. Start by asking for a classic pixie cut, Something which is short all over, full of choppy layers to the back and top of the head. Finish with a fringe. Dye your favorite bright blonde shade and tousle throughout for a textured finish.
Which of these pophaircuts.com pixie cuts is your favorite? Will you be brave and go for the chop at your next hair appointment? Let us know in the comments below!