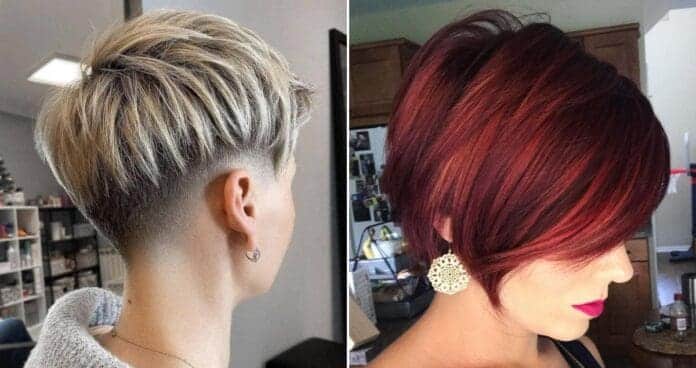 Seen mostly as an act of bravery, cutting your hair shorter is a great option to display delicate feminine features and strong colors also! These short haircuts and hairstyles for women impressed us for multiple reasons, from eccentric colors and designs to flawless cuts that reveal fabulous shapes. Scroll ahead to discover all of them!
I. Mullet-like Short Haircuts For Women
1. Subtle Modern Short Mullet Haircuts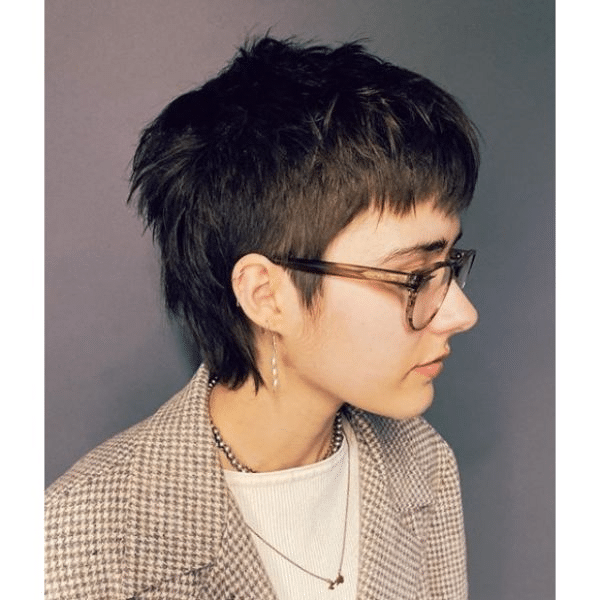 For an extra modern and actual look, this subtle mullet short haircut has all the winning elements. With short tapered sides and a shaggy top and nape, it has a fluffy, layered look, arranged messily for extra style!
2. Messy Short Mullet Haircuts for Women with Moon Bangs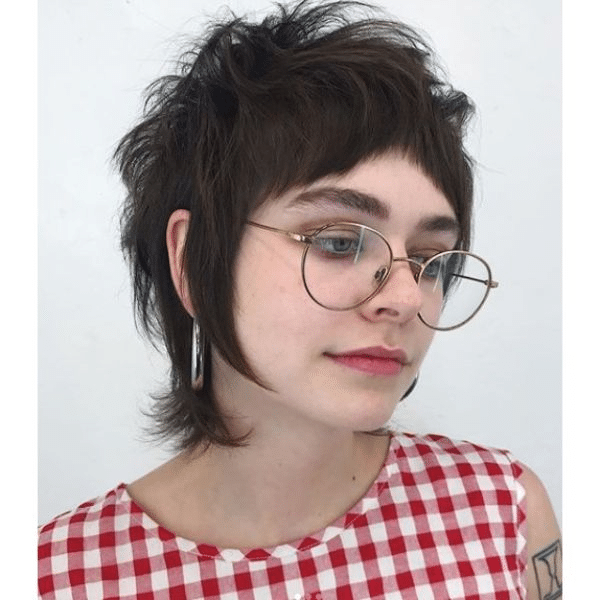 An innovative unique look can be achieved with this messy mullet with an interesting element: the moon bangs! The semicircle drawn to reach eyebrow level and continued with the long sideburns will instantly create a perfectly oval shape for your face.
3. Ultra-short Multi-Pastel Bob Haircut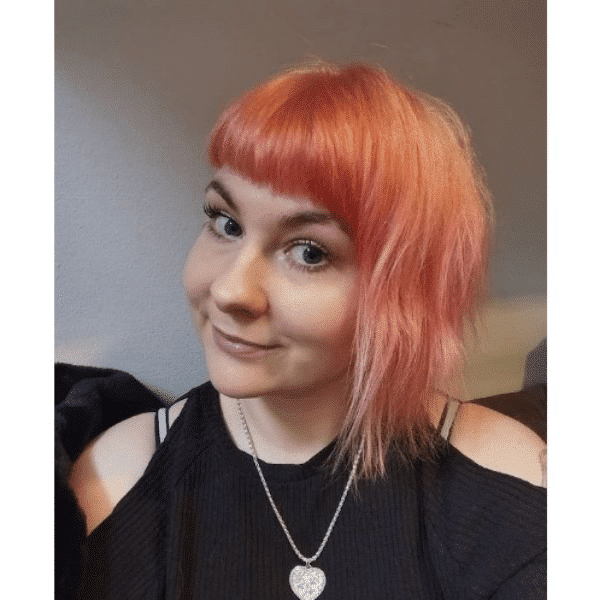 A very feminine choice in spite of the short length, this multi-pastel bob haircut has a mix of purple, lavender-pink, and green hues for the straight strands and dark roots. It's a unique look and it can be matched with any makeup.
4. Overall Short Mullet Haircuts for Women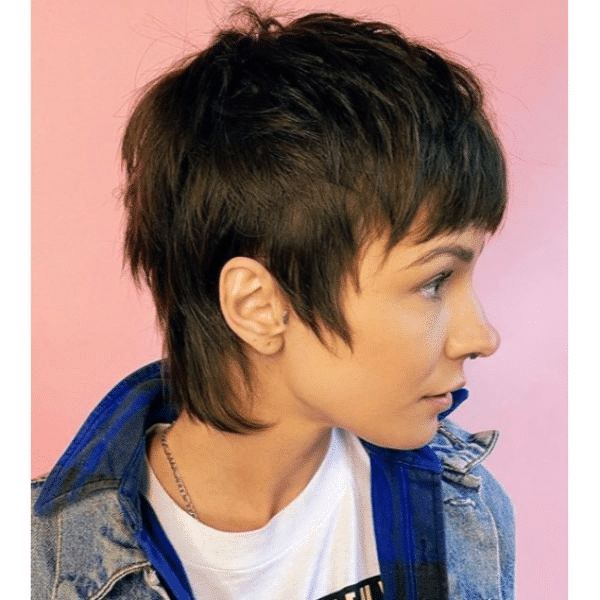 The perfect tom-boy look can be achieved with this messy short layered mullet cut that has long sideburns, a choppy fringe, and forward-combed top strands.
5. Perfect Modern Pixie Mullet Short Haircuts for Women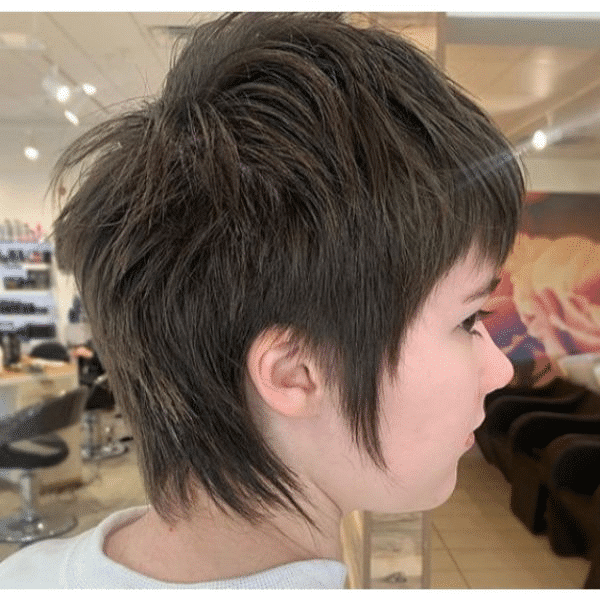 With heavily chopped top strands and chiseled sideburns that reach chin-level, this mullet- short pixie cut combination will enhance your feminine features and give you a cute allure!
6. Short Mullet Bowl-cut For Platinum Blonde Hair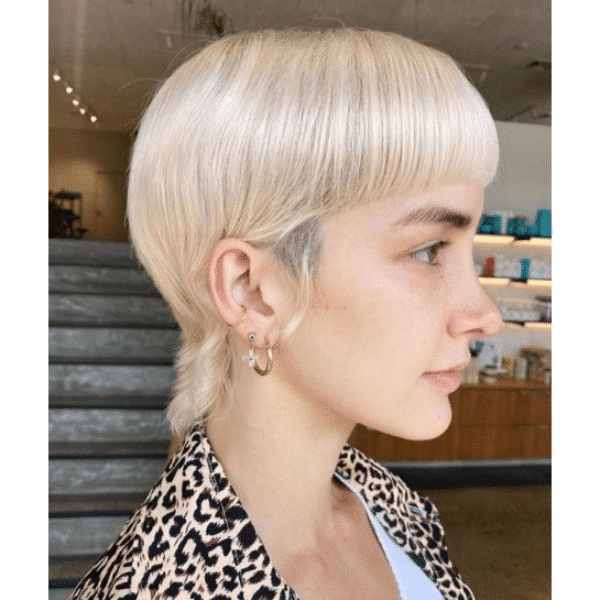 Simply rock this style with sky-high inner confidence and finely trimmed blunt bangs that will add softness and extra shine to your face. This haircut is a totally cool combination between a bowl-cut and a mullet!
7. Cinnamon Brown Ultra Short Mullet Haircuts for Women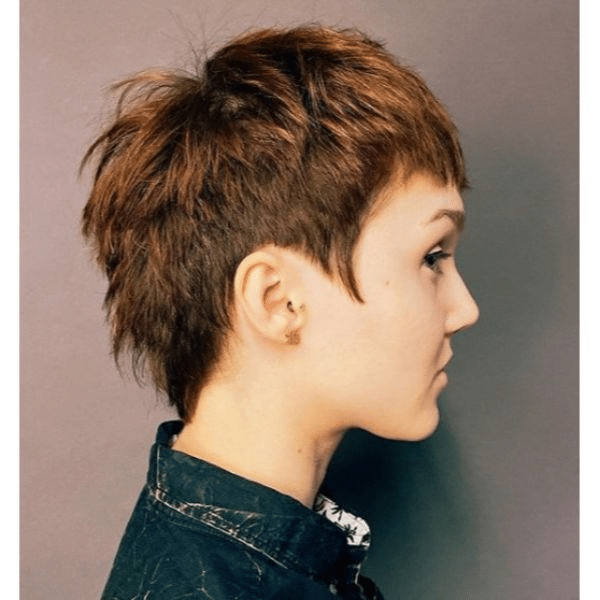 A gorgeous burnt-brown colored mullet haircut can create an incredible contrast for those with fair skin complexion and enhance the delicacy of their features.
8. Tiny Curly Red Mullet with Long Sideburns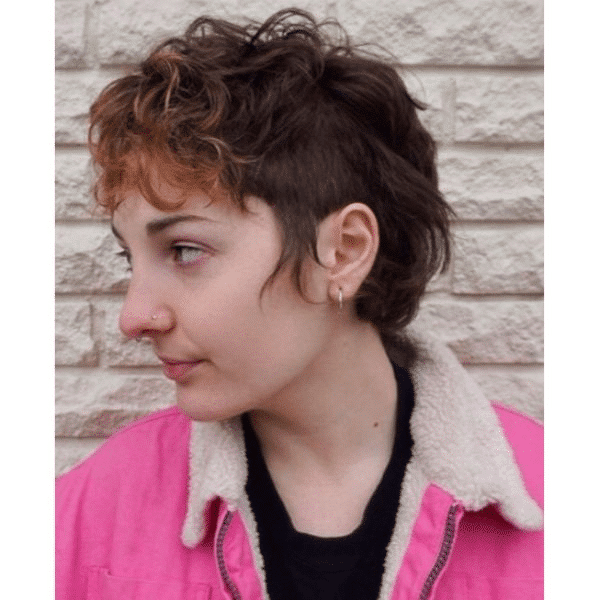 With uneven cut sideburns and a curly fringe colored in a lighter shade, this haircut suits all the wild spirits out there that don't like fitting a pattern! Plus, it needs minimal styling!
9. Razor Cut Short Mullet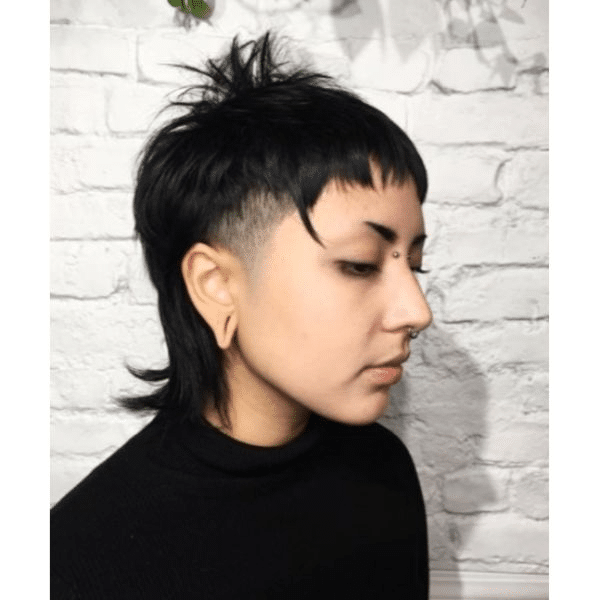 For those who love an edgier look, this uneven cut short mullet has razor-sharp long strands and short chopped locks for a completely casual appearance and the dark color adds drama!
10. Short Mullet Haircuts for Women with Extra Length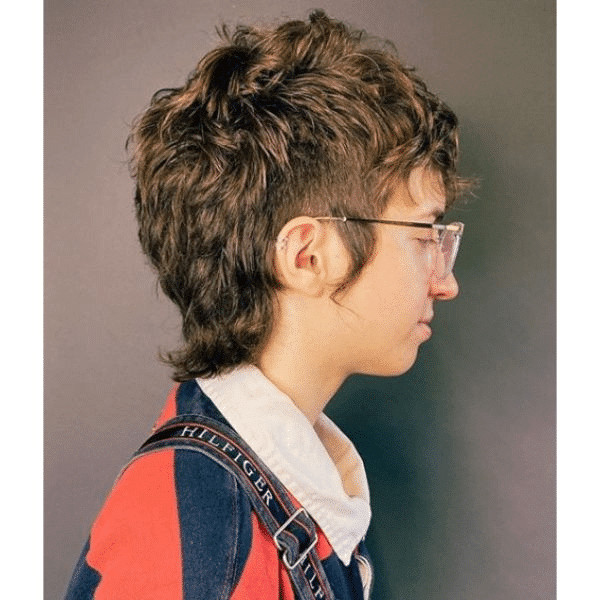 A totally retro look thanks to the old-school eyeglasses and the long sideburns, this short mullet has a modern shape, with extra length around the forehead and nape.
11. Gothic Spiky Mullet for Women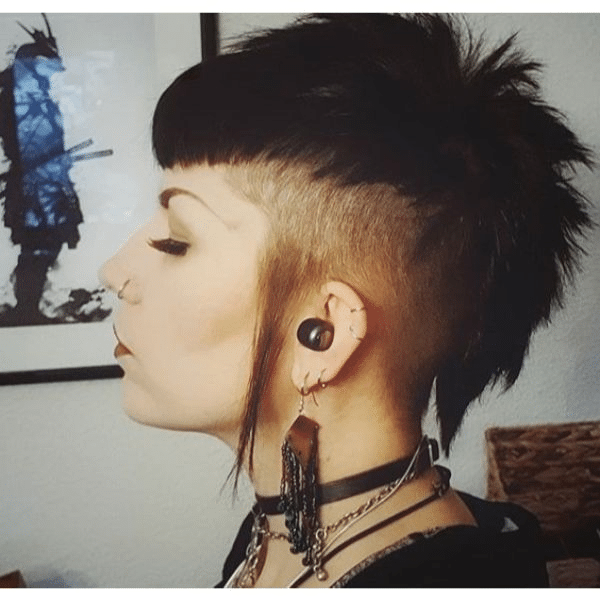 Be ready to steal the show with an edgy Gothic-inspired haircut. This spiky mullet with short faded sides and long stick-straight sideburns is the perfect starting point for a cool look!
12. Short Mullet Haircuts for Women with Blonde Highlights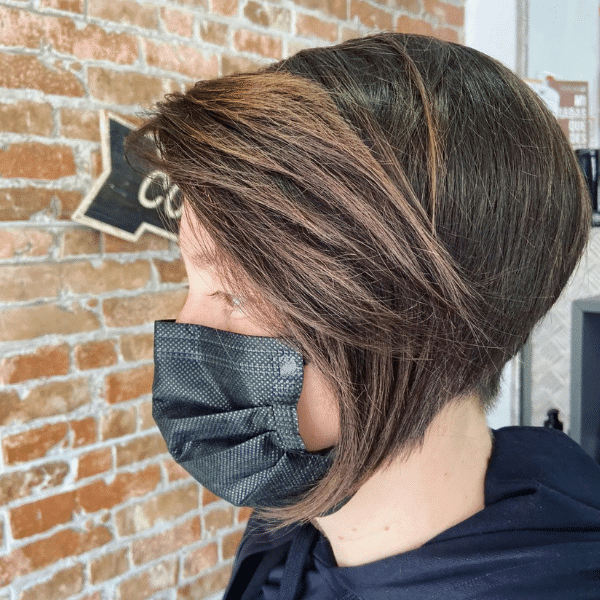 Plenty of volumes and great coloring will do wonders for your short haircut! This two-colored voluminous mullet cut has thin blonde highlights and a messy styling that create the perfect rebel look!
13. Textured Mini Mullet for Women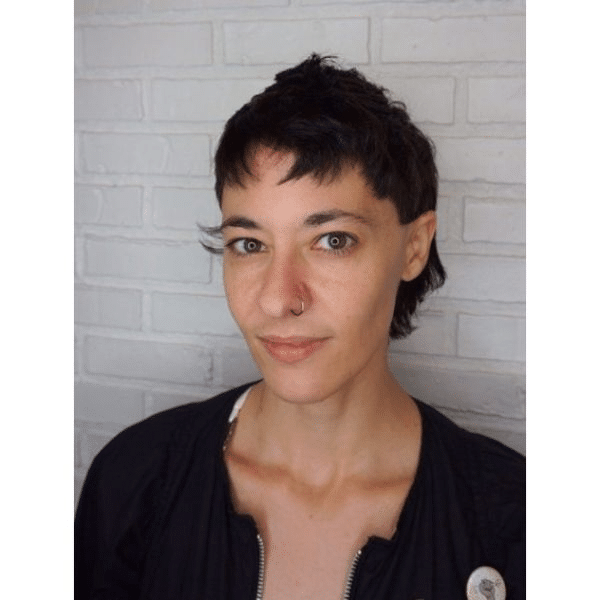 With choppy uneven bangs and blunt cut sides, this mini mullet has all the texture and movement in the world and you will simply need to pass your fingers through your hair to obtain a different look!
14. Ruby Red Shag Mullet Hawk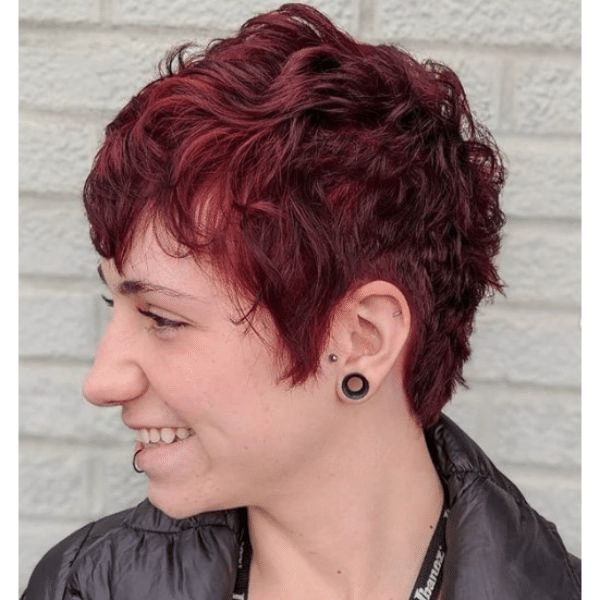 An intense shade of red is the perfect choice for a cool short haircut. The color intensifies the texture and the beautiful curls in your haircut. The central stripe is a bit longer thus creating the impression of a Faux-Hawk.