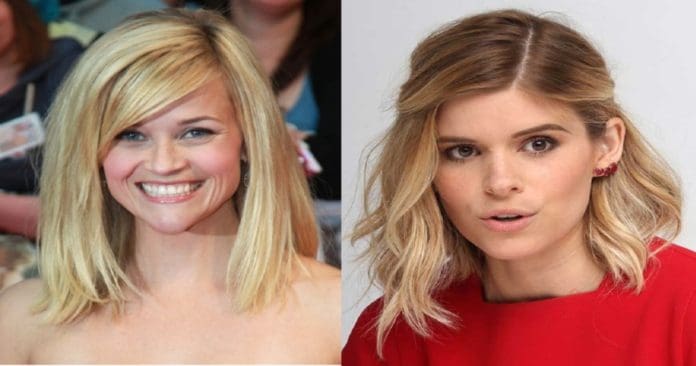 Try Medium Blonde Hairstyles with Various Highlights You don't have to stop yourself at one color. There are so many shades of blonde on this planet that lifetime won't be enough to try them all. But you can trick the destiny and try various blonde shades as highlights. Most blonde shades look terrific together. The classic highlight mix involves two shades. Nowadays, girls go for 3, 4 and even 5 hues!
Beautiful Medium Length Blonde Hairstyles
If you have medium length hair and are thinking about blonde hairstyles, you can easily get lost among the option. Every woman tries to sport a blonde hairstyle at least once in her lifetime. Celebrities change their medium hair every day. So how do you pick the right one for yourself? We spent some time collecting the best options to make your choice simpler. Just take a look at how different yet fantastically looking these hairstyles are and you can surely find something suitable for yourself. You can also use a combination of a few for a unique hairstyle.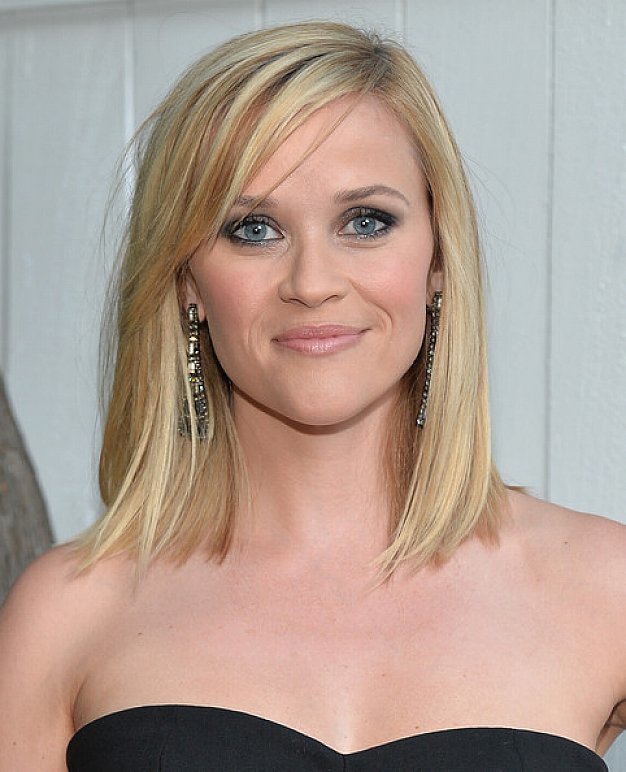 This blunt bob with side swept bangs can easily be called the classic of the medium hairstyles. You can create this style no matter how old you are and which blonde shade you prefer. This hairstyle is great for thin hair.
2. Yellow blond highlights
Complement your blonde hairstyle with yellowish highlights. If you are after ash or dark blonde colors, yellowish highlights can give them style some extra shine. The ends can be blunt or asymmetrical.
3. Bleached blonde
The lighter your blonde hair is, the more stunning it looks. If you have naturally dark hair, you'll need to do some serious bleaching in order to achieve lighter shades. But once you are done, you'll look awesome.
4. Honey blonde ombre
If you have medium length hair, you can take advantage of this ombre hairstyle. Besides dyeing the bottom part of your ombre honey blonde, you can arrange your hairstyle to emphasize the color changing layers.
5. Long side swept bangs
Long side swept bangs do a great job hiding most of the forehead wrinkles while making you look younger. You can play around with different shades of blonde too. You can make the bangs lighter or darker than the rest of the mane.
6. Rounded bob
This blonde hairstyle is a wonderful choice for girls with thin hair and long faces. You'll need to maintain the shade on a daily basis, but it's truly worth it. You can change this hairstyle to an a-line bob if you wish.
7. Long golden bangs
Golden blonde hues look wonderful on medium length hair if it's arranged the right way. Consider creating long bangs that fall down on both sides of your face in a careless manner. Use a side part.
8. Malibu blonde
If you have thin hair, a slightly wavy medium length mane is exactly what you need. Consider using a darker shade of Malibu blonde to avoid frequent root touch ups. You can also create long bangs.
9. Windblown bob
This beautiful blonde hairstyle is achieved by making layers. The layers are then arranged in a careless manner. They can stick out almost any way you wish for a windblown look. Use the light shade of blonde for this image.
10. Ombre mix
Ombre is a fail-safe way of making your medium length hair shine. Start with your natural locks on top and then consider making two or three blonde layers. Make sure that the color gets gradually lighter.
11. A-line bob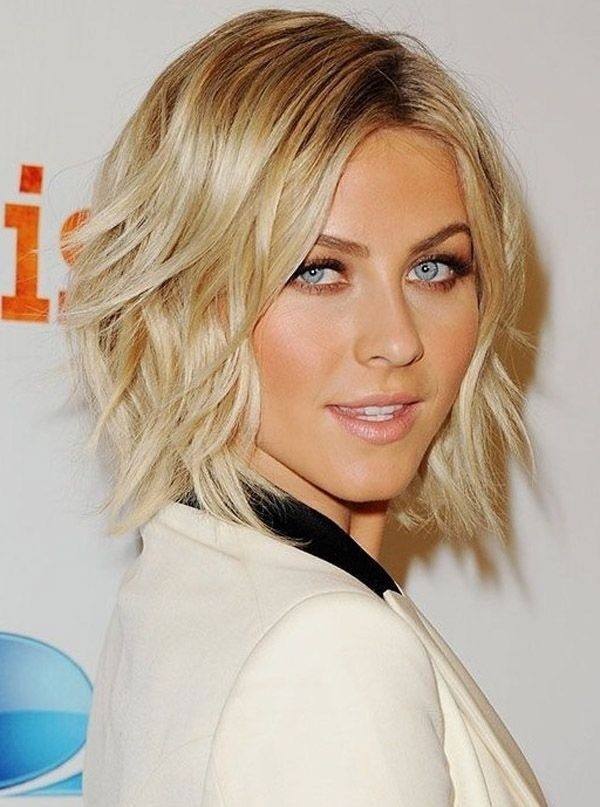 A-line bob is a wonderful hairstyle for girls of all ages. Don't make it too stacked in the back in order to avoid any extravagant look. You can either dye the whole bob one color or use ombre or even balayage coloring technique.
12. Keep it longer
If your teenage girls medium length hairstyle seems to look fantastic, you can consider growing your hair a little longer. Check out the way it looks when it's reaching your chest. If the appearance gets duller, get a haircut.