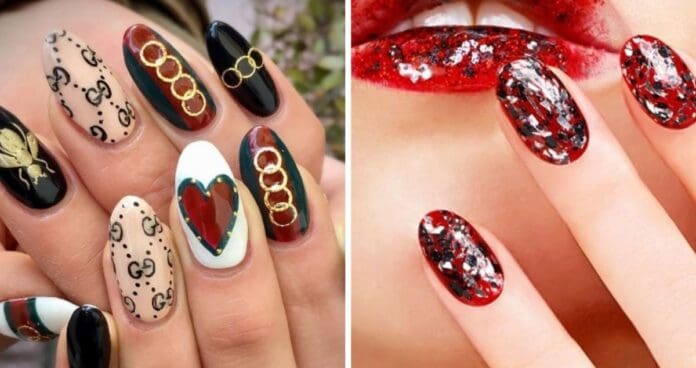 Adding luxurious accessories is one of the easiest ways to show off your style, and nails are the best accessory. For a luxurious manicure, pair a classic base like nude, black, or red with expensive embellishments like gold and jewels and sophisticated patterns and topcoats. These luxurious nail designs should be on the top of your wish list this season.
1. Black And Silver Outline Nails
One of the chicest French manicure techniques is contour nails. In addition to the tip of the nail, the manicurist will also draw a contrasting crescent moon at the base of the nail. As with a classic French manicure, the center of your nails will remain matte. This season, black and silver nails are in fashion. The simple yet sophisticated design is suitable for those who prefer a minimalist style and want a classic yet slightly bold manicure.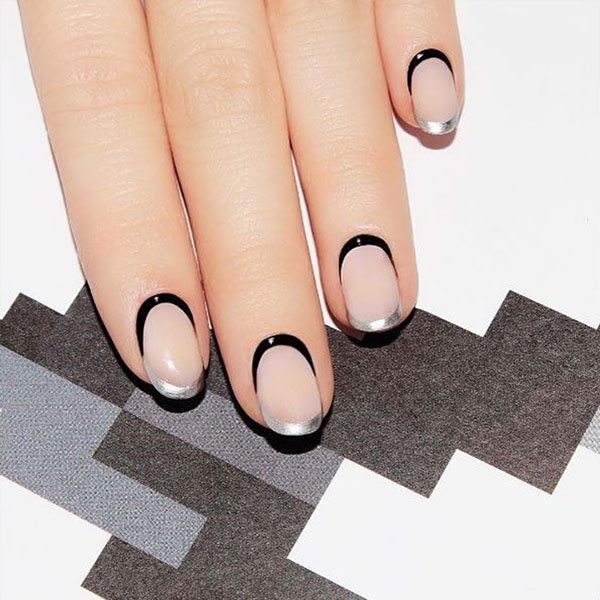 2. Black And White Nails
Enjoy the most stylish decade, the 60s, with a luxurious black and white manicure. Starting with a black base, the manicurist will add sleek white accents to create dramatic nails. The pattern has a retro look but is timeless and similar to those found in a trendy fashion. Lovers of sophisticated retro and monochrome styles should consider these nails to complete their look this season.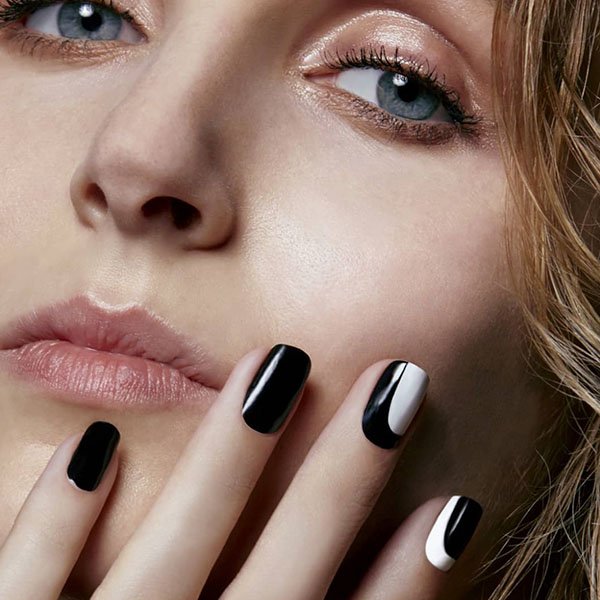 3. Branded Luxury Nails
Why not make your nails look as expensive as your outfit? The perfect coordinating accessory is a signature luxury manicure. Get creative and combine the iconic patterns, colors, and logos of your favorite fashion house into one look. Gucci rings, bees, and stripes look phenomenal, but you can also take inspiration from Louis Vuitton's iconic opening print or Chanel's "CC" logo.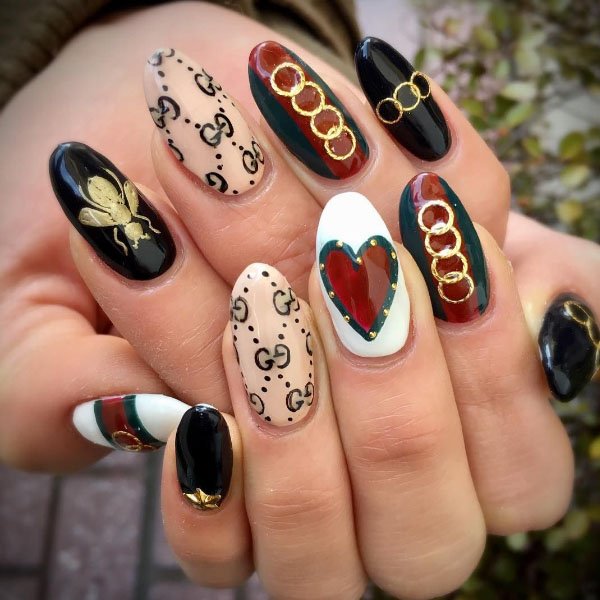 4. Colorful Luxury Nails
Nothing says a holiday like bright colors! A bold, bright manicure is what you need to fight the winter cold and darkness. On the other hand, if you live in the southern hemisphere, a cocktail of cute flowers is on hand just in time for the summer season. Pair your colorful nails with an equally vibrant outfit.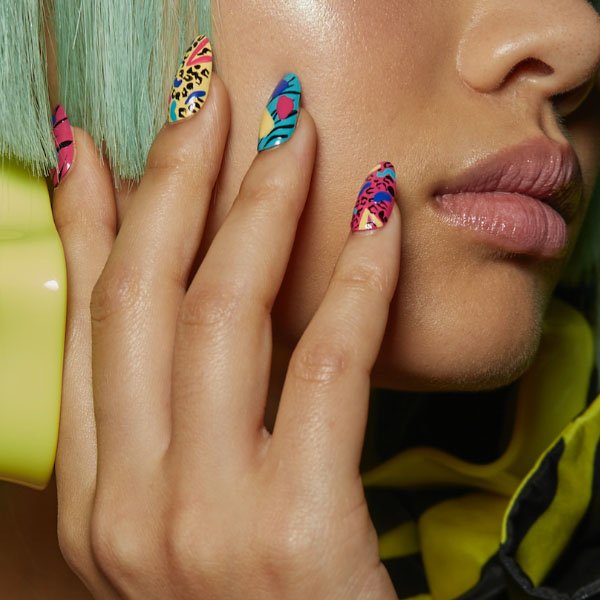 5. Festive Luxury Nails
Get inspired by fashion and add editorial-inspired details to your holiday manicure. Choose bright holiday colors like scarlet and emerald to add decorative details. Mixed glitter in contrasting shades of black and silver is one of the popular options. If you opt for one or two colors of glitter rather than a rainbow, your nails will look sophisticated and classy while still maintaining a fun holiday spirit.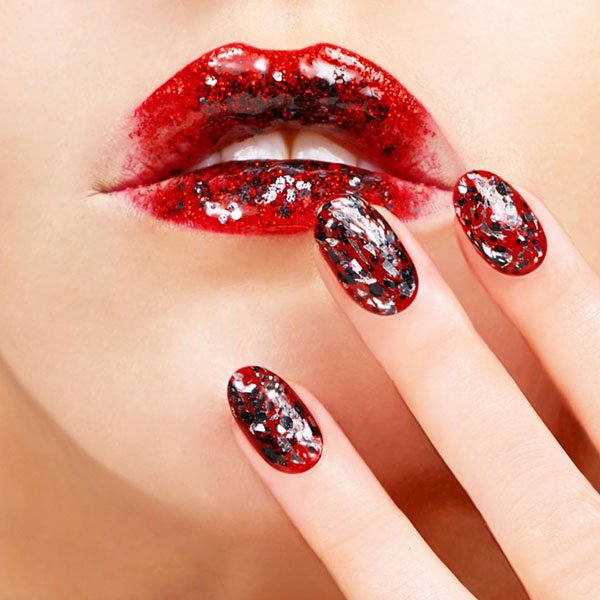 6. Gold Flakes Luxury Nails
Nothing says luxury like gold. Warm, rich and iridescent grains of golden glitter will make your manicure worth a million dollars. For a modern look, try a gradient glitter effect over a matte black base coat. Perfect for parties or a glamorous evening, a sophisticated combination with just enough glitter to make it special.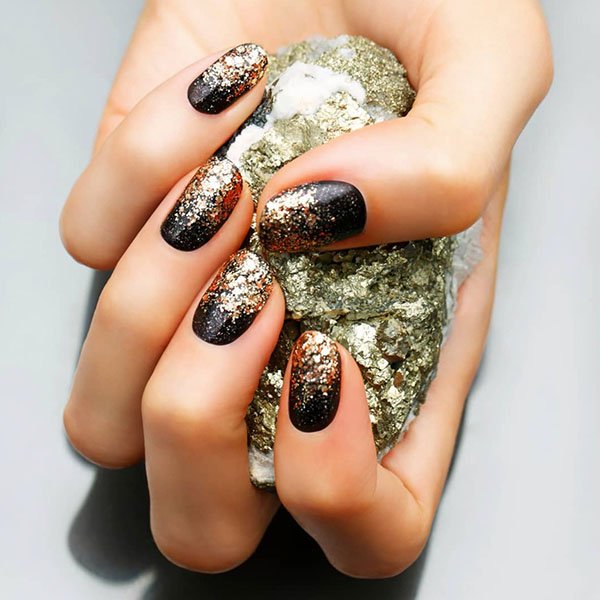 7. Jeweled Luxury Nails
Make a real statement this season with luxurious jeweled nails. The perfect sparkly addition to your manicure, the faux gems shimmer beautifully and are sure to bring you tons of compliments. For best results, ask your jeweler to set gemstones on flesh or white base to maximize light reflection and prevent dullness. Keep in mind that gemstone nails don't last as long as other types of manicure, and this style requires some skill, but it's worth it for a special occasion.