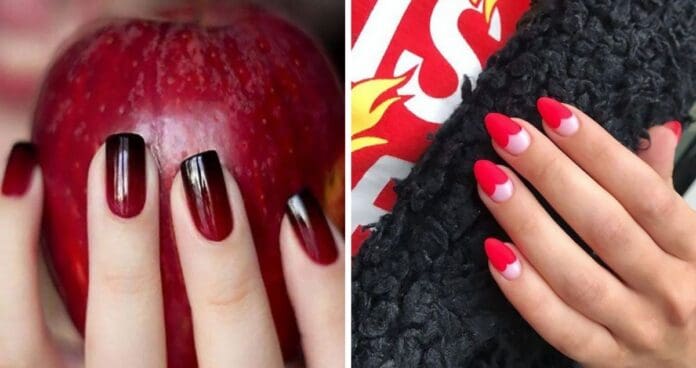 Red nails are a classic manicure option. It's a versatile look that can be adapted for a sophisticated event, a day at the office, or a romantic date. Far from boring and simple, you can play with shades, top coat, nail shape, or embellishments to make your red nails stand out from the crowd. Keep reading to find out the best way to take your red nails to the next level.
1. Dita Von Teese Red Nails
Burlesque star Dita Von Teese is known for her glamorous old-school looks. A ruby red manicure complements her retro style perfectly. For Dita's 50s-inspired nails, ask for a half-moon manicure with a glossy red base and nude or pale pink accents.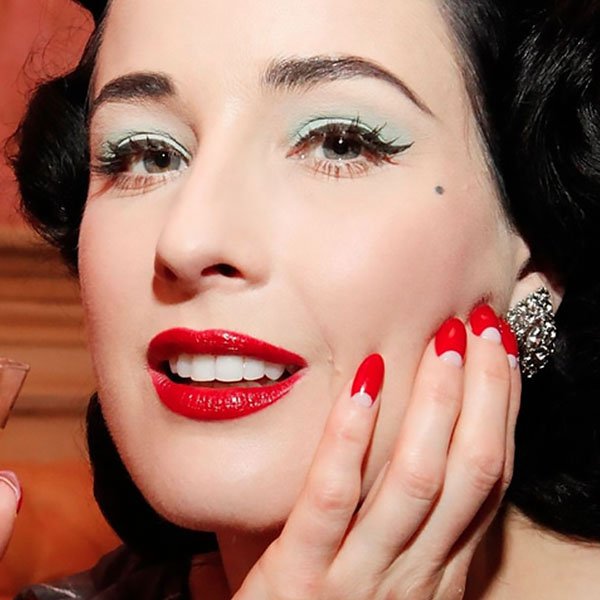 2. Fun Nail Design
Show off your whimsical and creative side with this fun nail art design. One popular option is a social media-inspired manicure. An Instagram heart or a Facebook like is perfect for every nail. You can also try different emojis – either emojis or cute foods like tacos, fruit, and ice cream.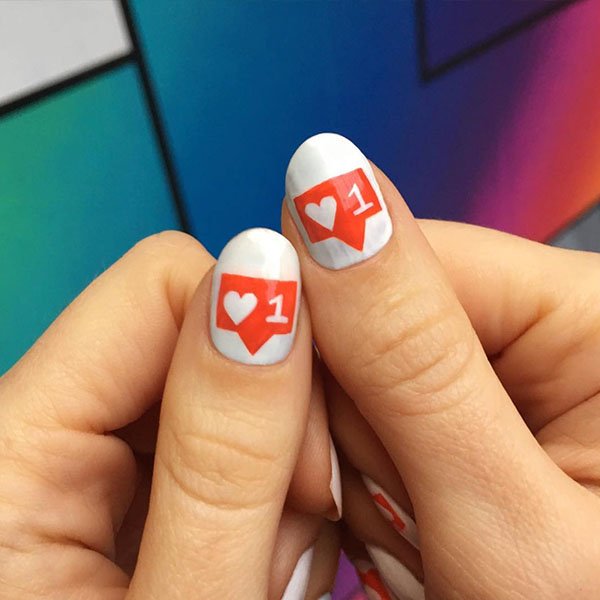 3. Matte Red Nails
Red nails look great with any finish, from satin to shimmer and glitter. However, a matte top gives your scarlet manicure a modern look. A matte finish also adds richness to the color and draws attention to your nails because it's unusual. You can also try a matte nail or a completely matte manicure with a glittery nail.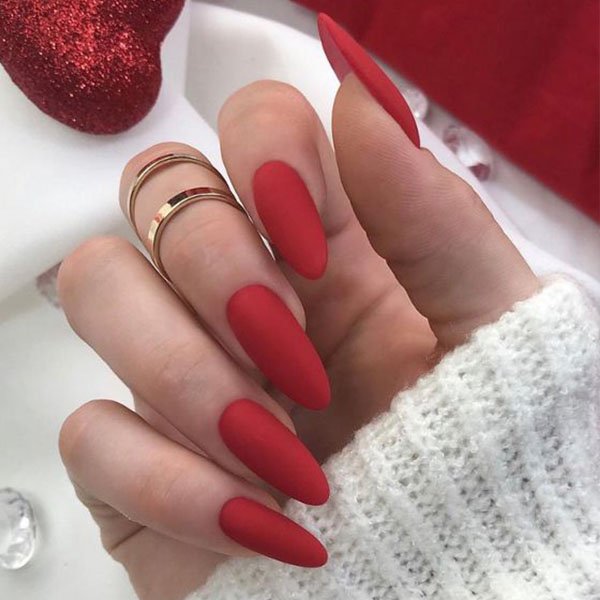 4. Metallic Red Nails
Metallic has been a big nail trend for years and it won't go out of style anytime soon! The cool chrome look will make your manicure stand out from the crowd and grab attention. It is created using "mirror" or "chrome" powder mixed with your polish. With the right tools, you can achieve foil-covered metal nails at home.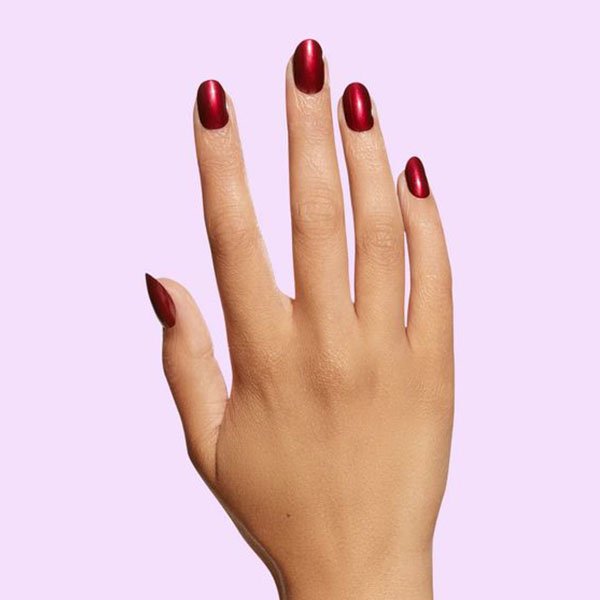 5. Red And Maroon Ombre Nails
To freshen up red nails, mix a crimson shade with a maroon subtle gradient. The resulting ombre effect looks sensual and passionate. Perfect for the colder months, it has a stylish look and polished finish. Ombre nails also look great on all nail shapes, especially square, stiletto, and coffin nails.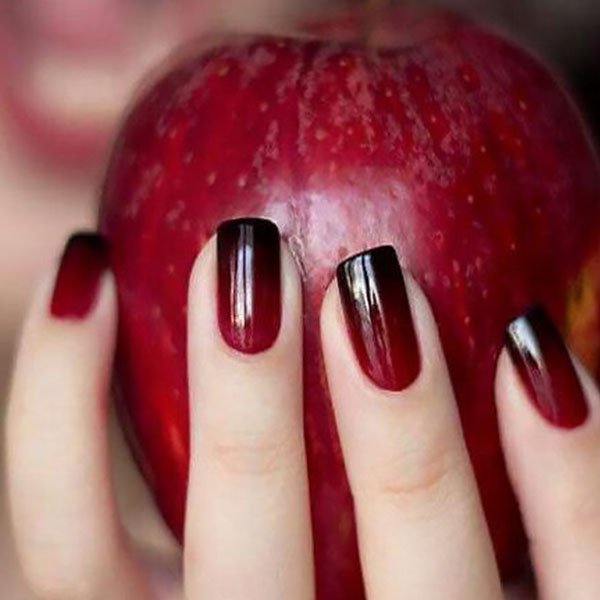 6. Red And Pastel Nails
An unusual color combination for your manicure is red and pastel. Try adding a coral red nail while leaving the rest of your nails in pastel pink. Bright, rich color will attract attention and give a simple manicure a spectacular and unexpected look.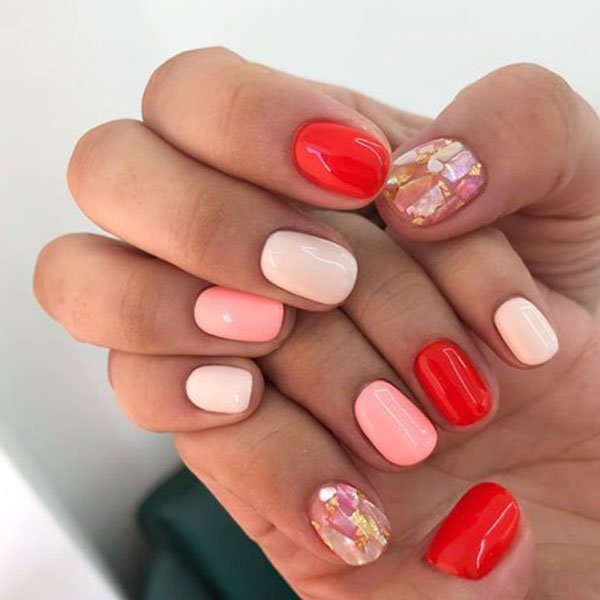 7. Red and Pink Nails
Red and pink are classic color duo. The contrast between bold, passionate red and beautiful pink makes the manicure as feminine and romantic as possible. For a special occasion like Valentine's Day or an anniversary, add a girly vibe by adding cute details like hearts.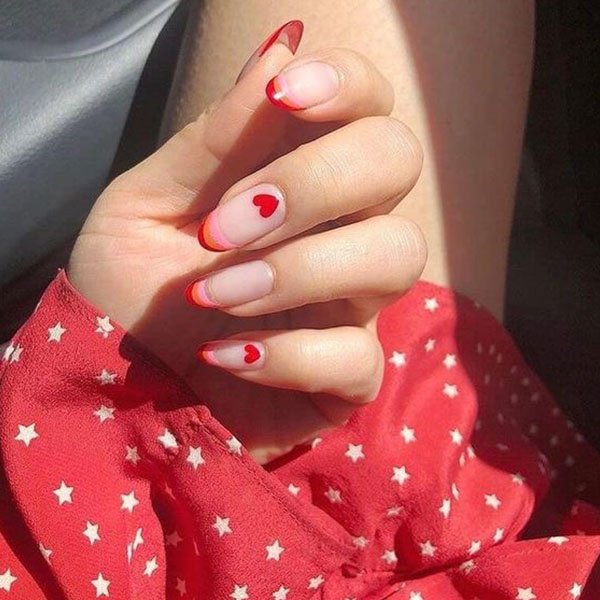 8. Red And White Candy Nails
Give your nails a psychedelic 60s vibe with red and white candy stripes. Retro treats and wraps inspire a sweet and swirling look. For a homey look, try simpler diagonal or vertical lines, similar to the uniforms worn by strippers.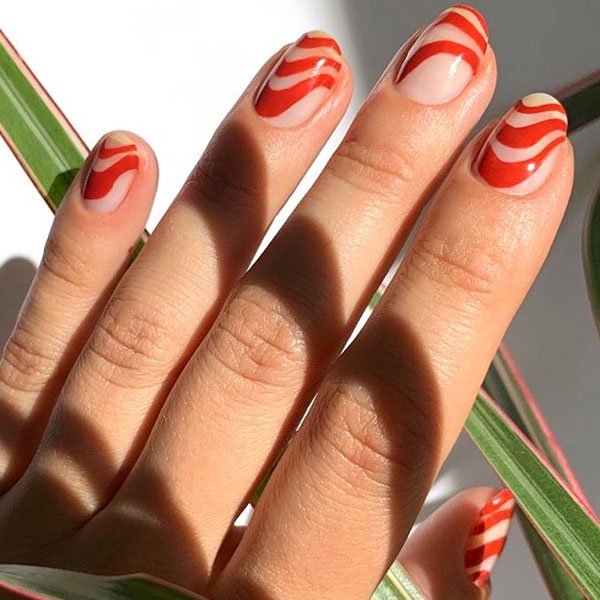 9. Red And White Love Nails
Show off your romantic side with red and white love nails. Perfect for a date or special occasion, love nails are cute and sweet. Choose a red manicure with a white heart-shaped nail, or swap the colors and opt for a bright red. You can also use heart shaped glitter or repeat the heart design on each nail. There are so many ways to embrace this trend!