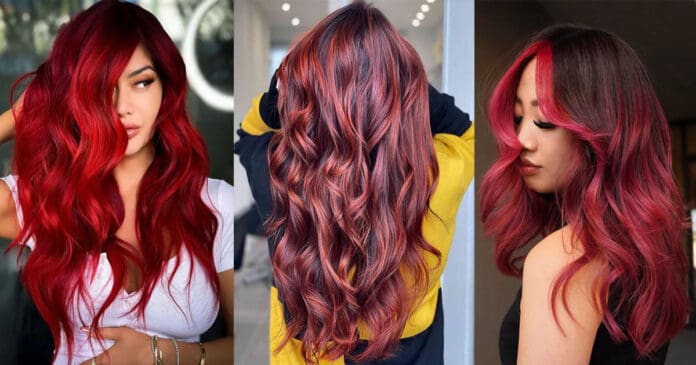 It's not uncommon to see this dark hair trend increase in popularity as we are nearing the autumn. If you're looking for something simple maintenance or ways to keep your vibrant style subtle dark red hair shades could be the perfect choice since they complement the majority of skin tones. We've picked our top styles to look through to find the perfect darker red inspiration. From auburn to dark cherry hair colors, check out the entire range of dark red hair colors that we have covered. Dark red hair is always an impressive statement. If you're looking to showcase your fiery personality or convey an atmosphere of darkness dark red hair can be the perfect choice. It is a mix of every shade from deep scarlet to burgundy. There's the right shade to match tones and hair color perfectly. Read on to discover the benefits of this hair color , and then get ready to go for it. One of the reasons colorists and women are falling for this deep red hue is because it softens the facial features. The hair is given an ethereal look without going through a myriad of dyeing processes. Dark reddish hair allows you to maintain your hair's health and lets you style your hair in a stylish manner. What we enjoy the most about red hair is the fact that it is always fashionable. In 2023, the hues of red have become especially popular, so that there's no better time than now to experiment with one. Explore the most stunning dark red hairstyles to pair with your medium as well as long hair.
1: Cherry Red Hair with Bold Highlights of Red
The deep shade combines the most popular hair styles The cherry red hair color provides the illusion of depth and variety while the striking red hue adds some spice and highlights the style. Ideal for women who prefer sophisticated, intricate hair colors.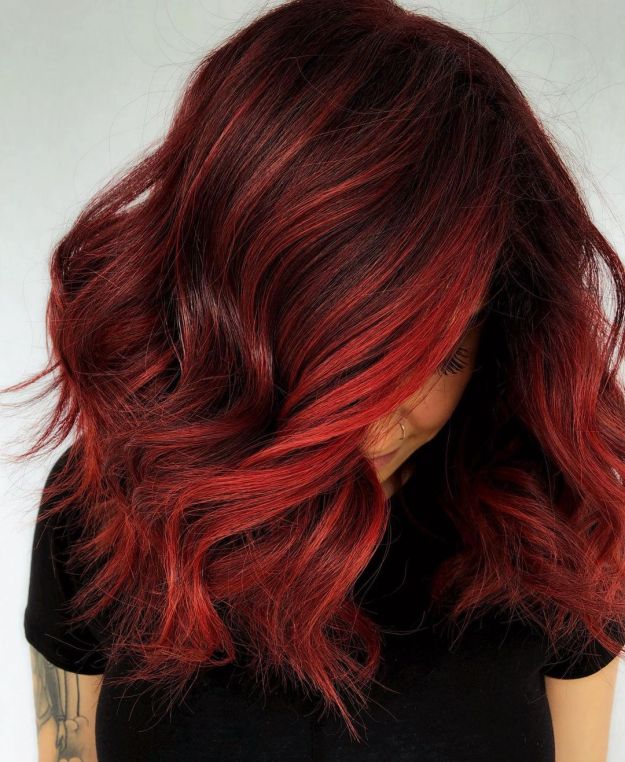 #2: Dark Auburn Hair
This hair's dark red screams autumn color. The rich , dark auburn hue coupled in a shaggy cut style is extremely trendy. This hair shade is stunning in different lighting that give the hair an ethereal glow under sunlight.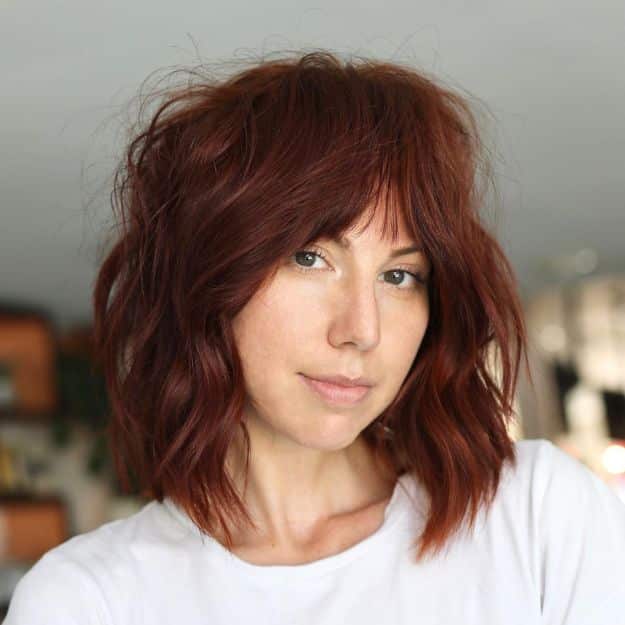 #3: Vibrant Shade of Red with Dark Roots
This style is a true red hair shade. While it's still a part of the category of darker red because of shadow roots, this is one of the more vibrant variations of hair with a dark red hue. This hairstyle adds intensity and vibrancy and could be ideal if you're in need of an explosion of vibrant color to your daily life.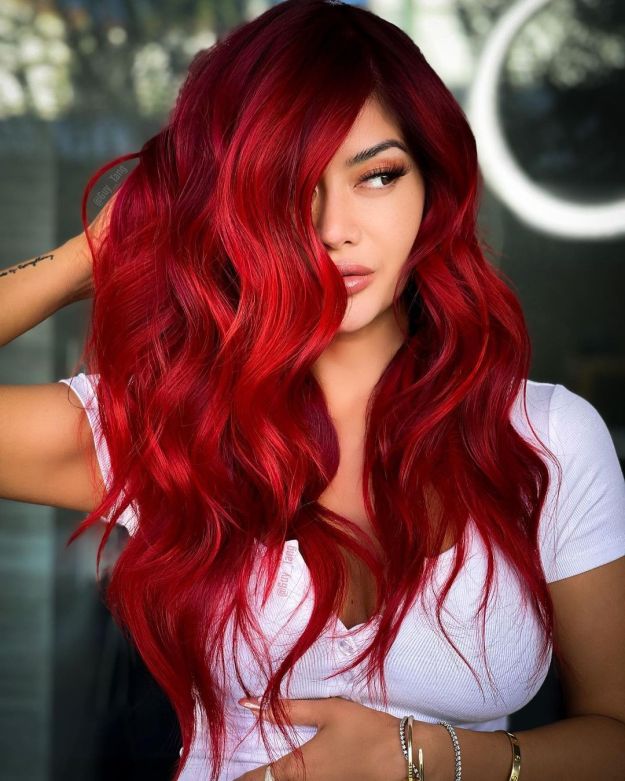 #4: Auburn and Dark Red Balayage
Can't decide between dark and bright hair? Look at this melting auburn-red blend. With hair that is dark red you can enjoy the benefits of depth in the roots. The bright auburn hues can help you make the most out of your red balayage of this season.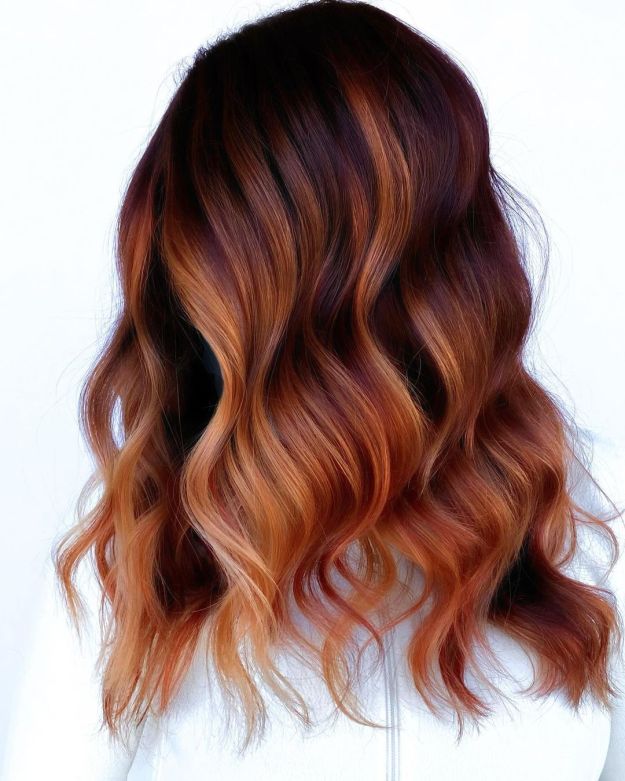 #5: Ruby Dark Red Hair Color
Dimensional jewel-like tones work as magic when you wish the brunette's hair color to darken. Highlights that are dark red in an intense ruby red can change the look of any hairstyle. The contrast between highlights and lowlights, when paired with the lob-wavy hairstyle is stunning.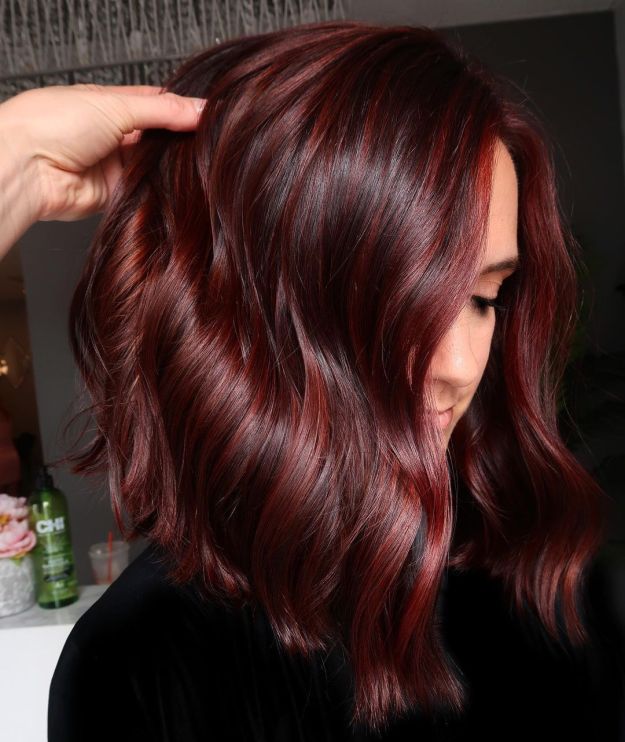 #6: Dark Red Hair with Fiery Highlights
Who says you can't play with the fire? Make it a little hotter by flaming hot medium-to-dark red balanceage. This dark hue doesn't just melt intense depth and true red tones, but it also adds fiery red highlights that give that extra sparkle. An absolute attention-grabbing color.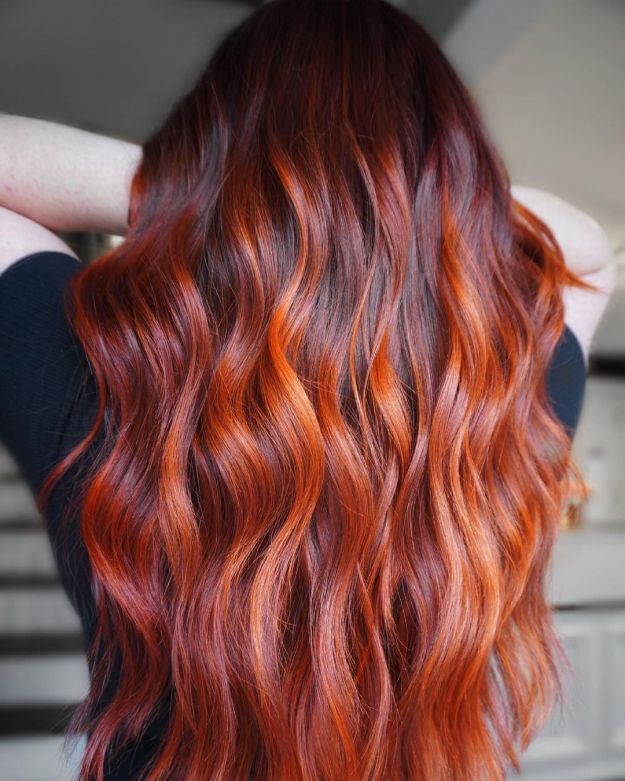 #7: Dark Red Natural Hair
The curly queen has opted for a deep red burgundy hue with an the effect of an ombre. Darker roots and brighter , more prominent pops at the ends are a lot of enjoyment and make a great match to create perky curls as well as darker skin tones. The texture of the hair highlights the rich shade of red and we enjoy it.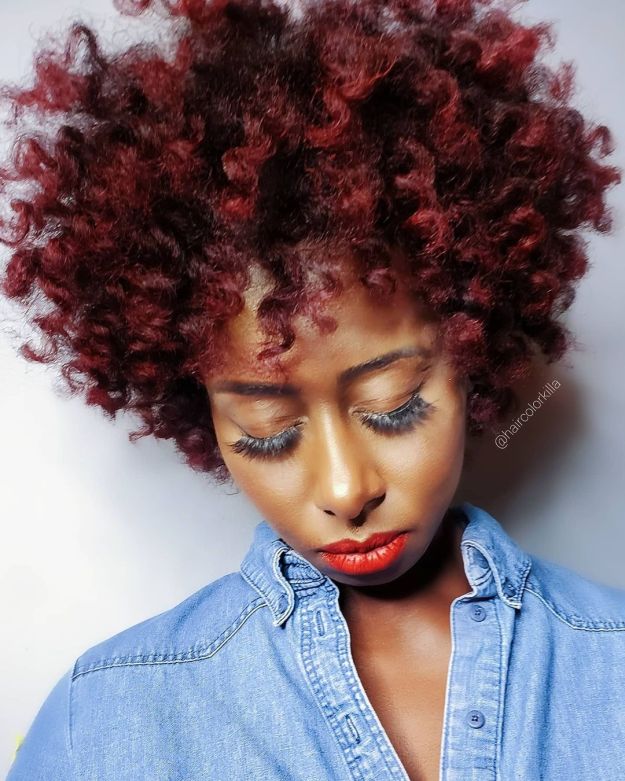 #8: Lowlights for Natural Redheads
Do you worry that darker red may appear harsh to lighter skin tones? Have your stylist brighten the dark red appearance by putting a striking money-piece bordering the hairline. This gives a soft finish for your skin. The look is well to color natural red hair darker.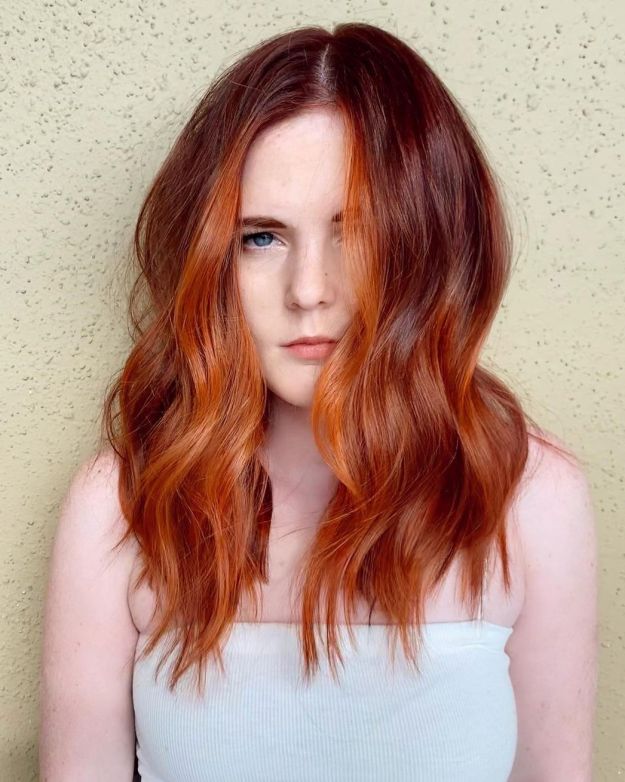 #9: Natural Auburn Balayage Dark Red Hair Color
Are you looking searching for hairstyles that are natural? Here's a style for you! Blend deep dark red with vibrant copper tones, giving warmth and a natural style. Do you realize how beautiful the different shades of red are glowing in the sun?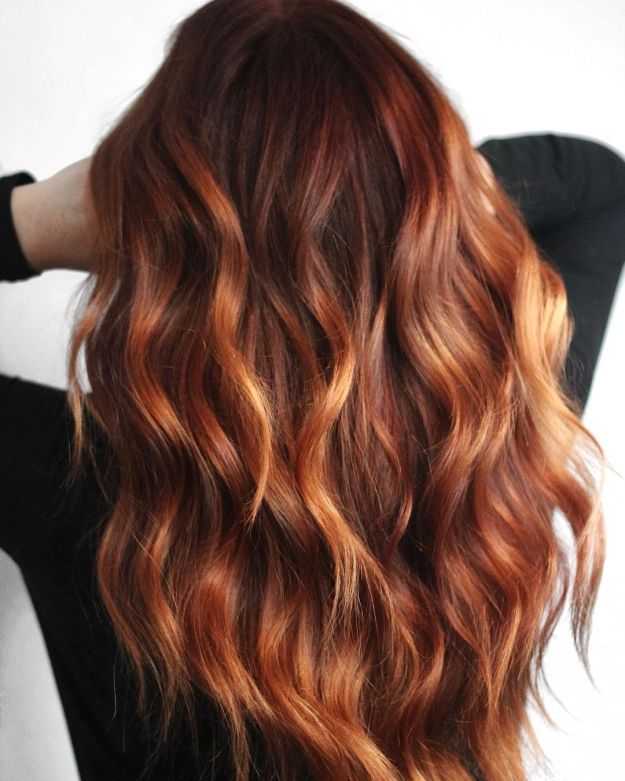 #10 Dark Red Short Hair with Highlights of Copper Highlights
This TWA style is bright and chic with a sophisticated mix of red and copper hues. The back and sides that are shorter have a darker red hue as well as this bright red hue gives an extra dimension and texture to curls. The dark base color is a great way to add dimension and tie the long and short.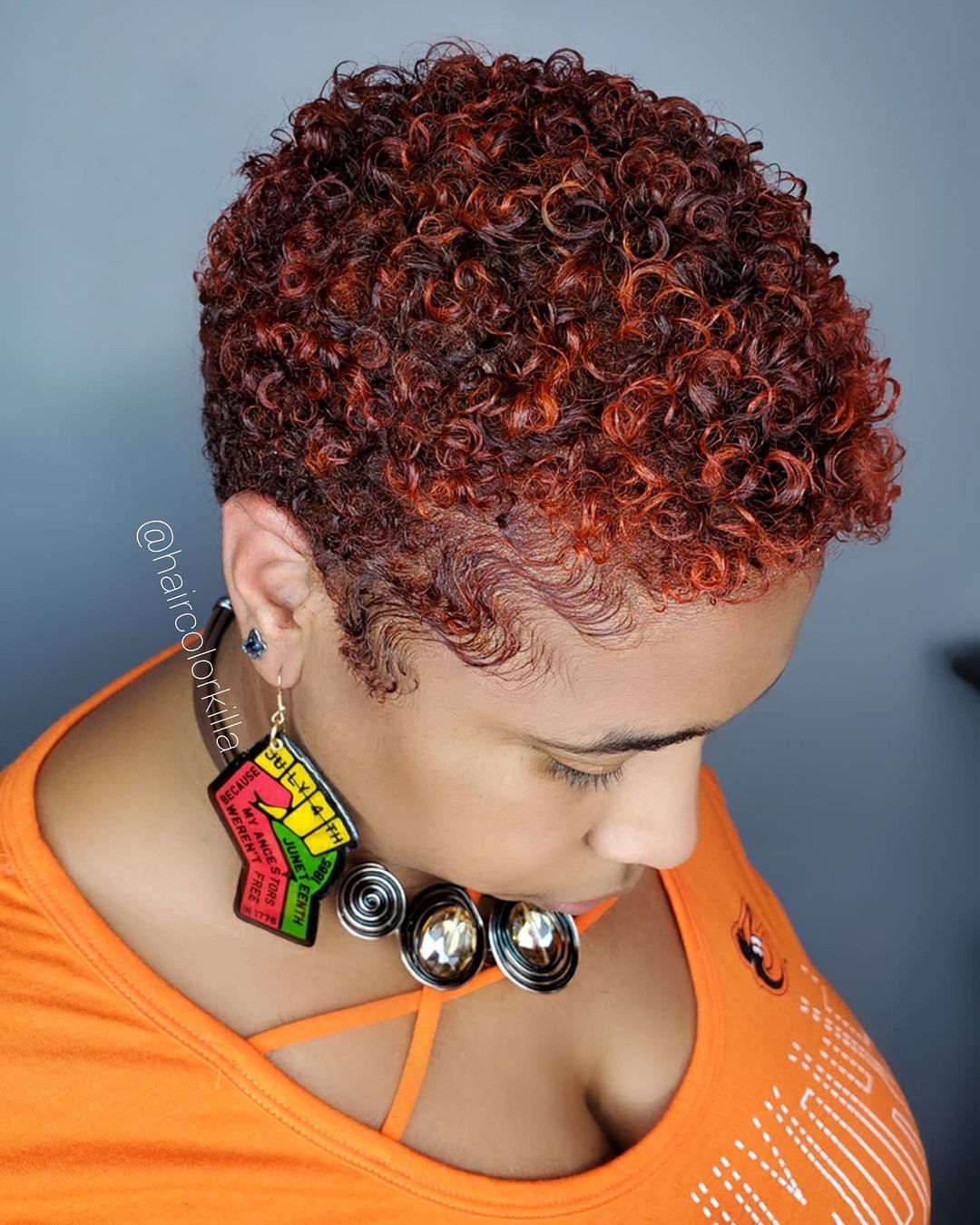 #11: Two-Tone Deep Red Color
Red and deep burgundy are gorgeous colors that can add other dimension to locks of dark brown. Are two shades of red wine too appealing to pick between? Include both to avoid having to pick.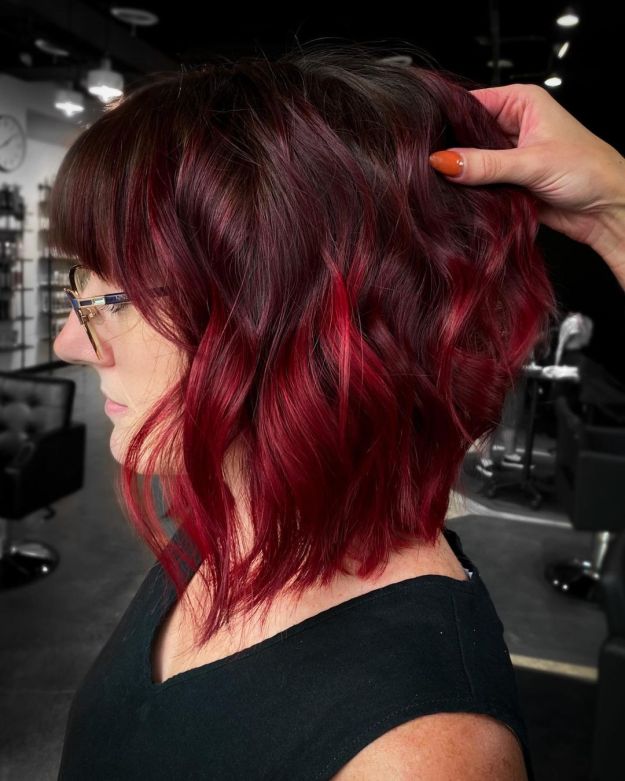 #12: Natural Auburn with Highlights
Are you not looking to be a bright red shade? This warm medium auburn shade is a perfect choice for those who wish to softly accentuate their hair with a dark hue of red. It is a bit more gentle on skin with a light tone , too. It is perfect for those who want to stay with caution.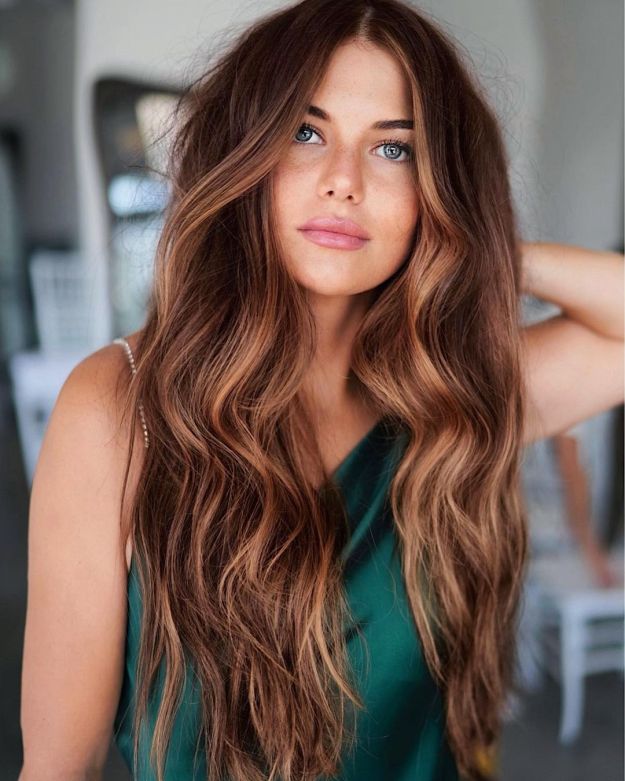 #13: Deep Red Wine
The deep red hue has me pumped for winter wines. The beautiful merlot shade can provide a pleasant accent to blonde as well as dark brown hair, enhancing the hair with a glistening soft and reflective cherry red. If you're looking to find an ideal balance of tone and depth on your locks, then this could be the color that is calling your name!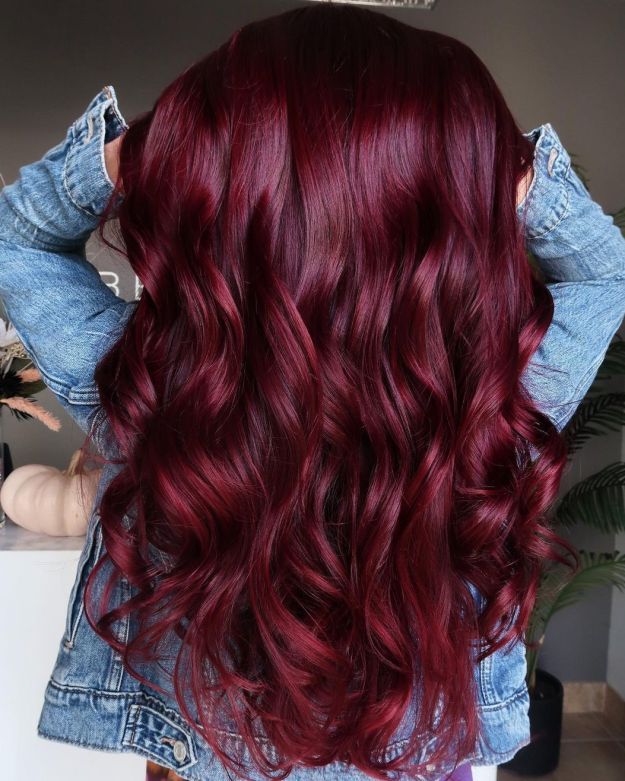 14: Red and Brown Dark, Dark Hair with highlights of caramel
The dark red-brown hair looks well with women who want stylish natural hairstyles. Incorporate warm chocolate and caramel tones to add natural light for the darker hair's base. The caramel highlights that are chunky will make an extremely trendy face-framing.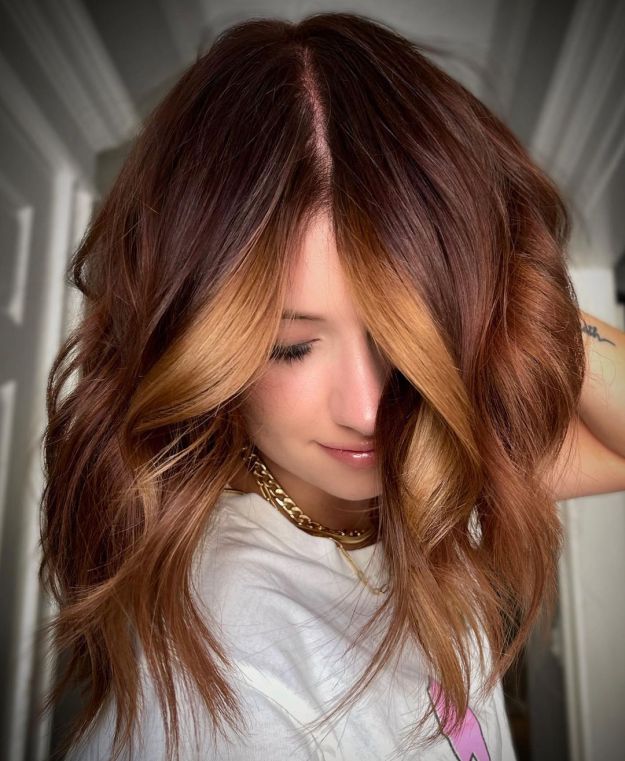 #15: Dark Hair with Chili Pepper Spice
Dark burgundy and light red highlights are both zingy and bright, and give an enticing fashion to the look. The red balayage looks elegant and low-maintenance since bright colors are paired naturally dark. A great way to dye your hair red is to highlight your dark skin tone and green eyes stand out without harming the quality of your hair.
#16: Scarlet Red Hair
Glints of a rosy hair shade bring the dark hair shade to life. Hair that is dark and red, paired with the waves calls out Jessica Rabbit. This super hot red hue is sure to make all hair and lust.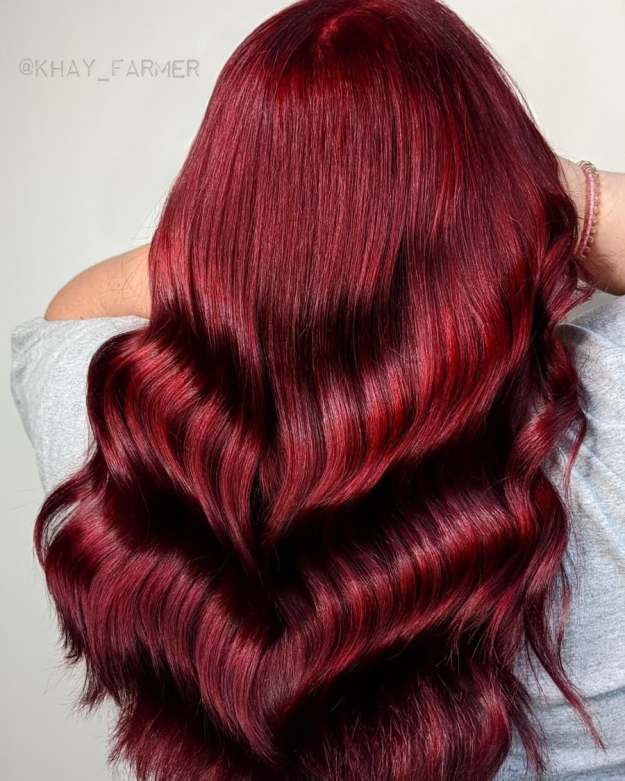 #17: Deep Copper Hair
Hello pumpkin spice and all things good! This deep copper shade offers all the depth you require to warm you up during the colder months. A great shade to darken hair, yet still keeping it at a bright, warm side. We are in love with this natural red hair hue and paired with a light skin tone and curly curls.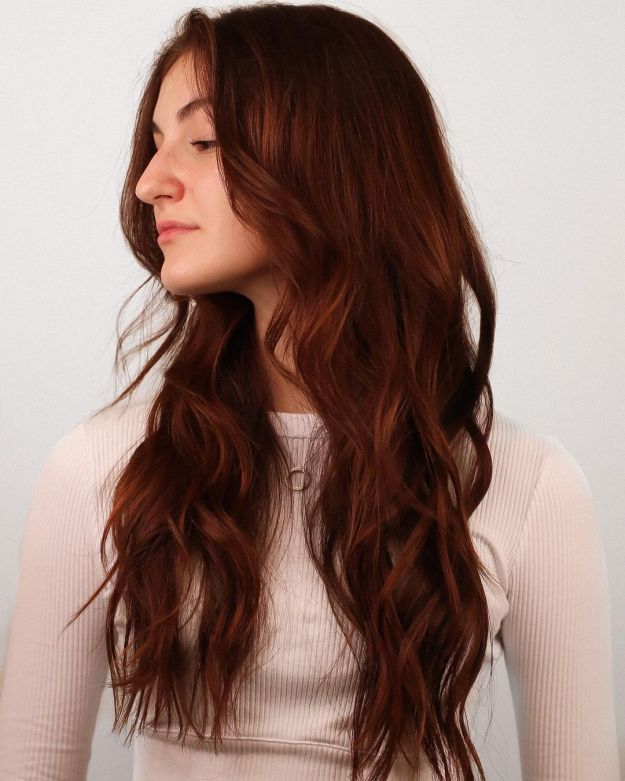 #18: Dark Burgundy Locks
The velvety burgundy color of hair is sure to get our thumbs up. The dark red hair is ideal for darker skin tones because it reflects yellow undertones and brings out the warmness in your face.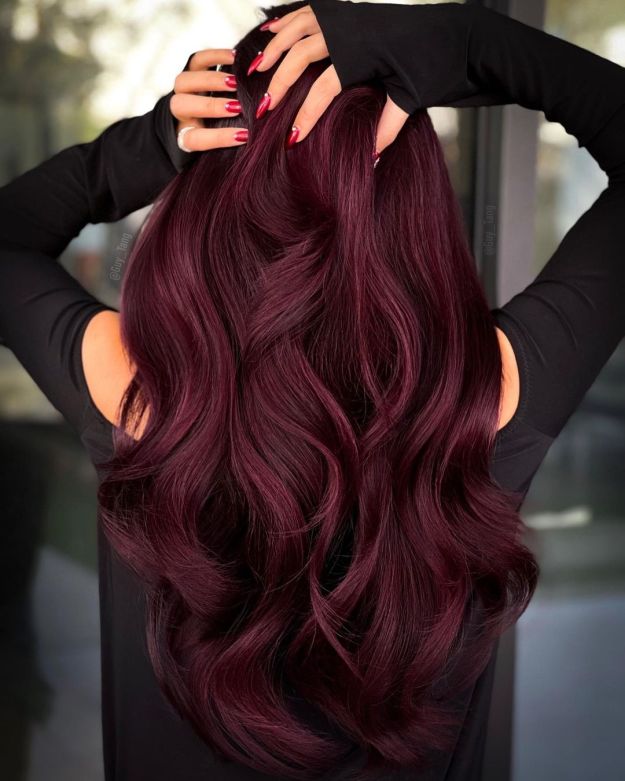 #19: Deep Auburn Dark Red Hair
The deep red hue is in the natural spectrum, making it ideal for those who want to get an auburn-like glowing look. It's a stylish choice giving a burnt brown look to your style.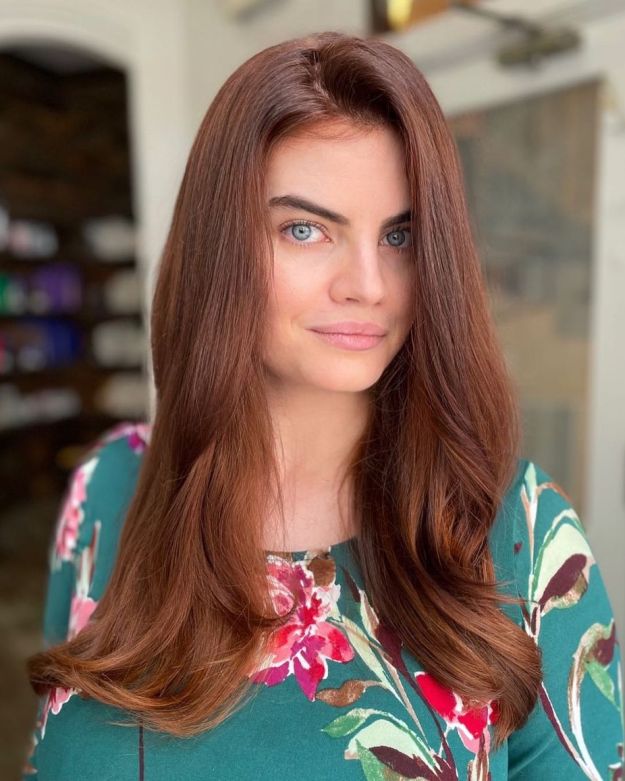 20: Dark Red Hair with Highlights and Lowlights
Red tones that are light in the dark red hair create some glimmers. Be aware that color concepts like this one do not rely solely on the shade you select but on the expertise of the colorist who is coloring the hair. There's one thing for sure that if you love depth, these highlights and lowlights are the appealing dark red hair shade you're searching for.