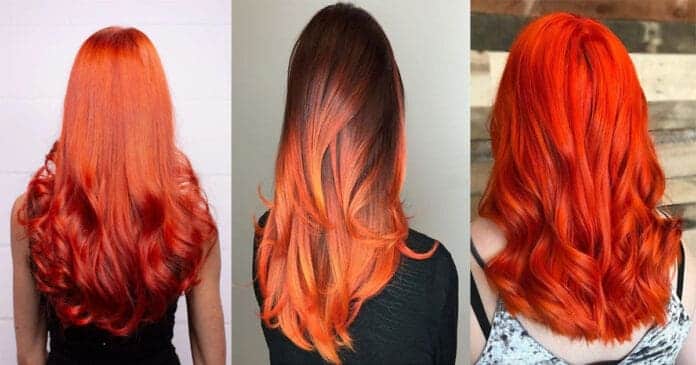 Aren't sure what shade of orange you're planning to go with? Look over our selection of the top orange hair colors that are suitable for any skin type below. We came across stunning hair color ideas for the orange color with a variety of stunning orange hues, ranging from subdued and soft to bold and lively!
1. Gradient Tiger Lily Orange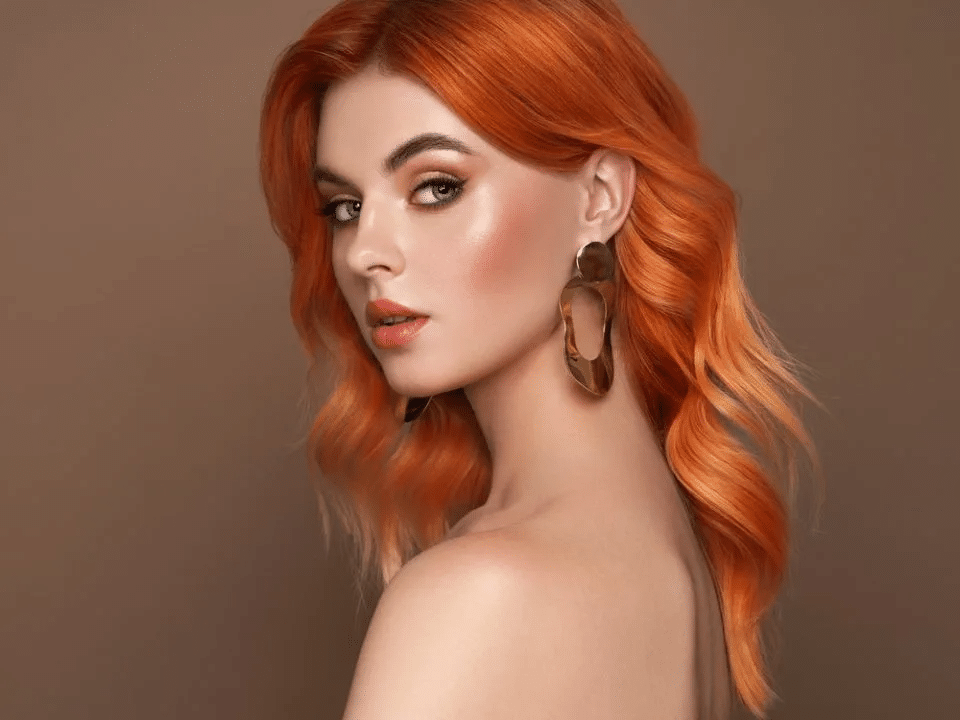 Tiger lilies are a beautiful and vibrant orange shade that draws the attention. Bring that wild beauty into your hair's hue with an intense bright copper gradient that is lighter towards the ends. The orange hue is stunning on any skin tone as long as you have that warm undertone or neutral tone!
2. Long and Layered Zesty Blood Orange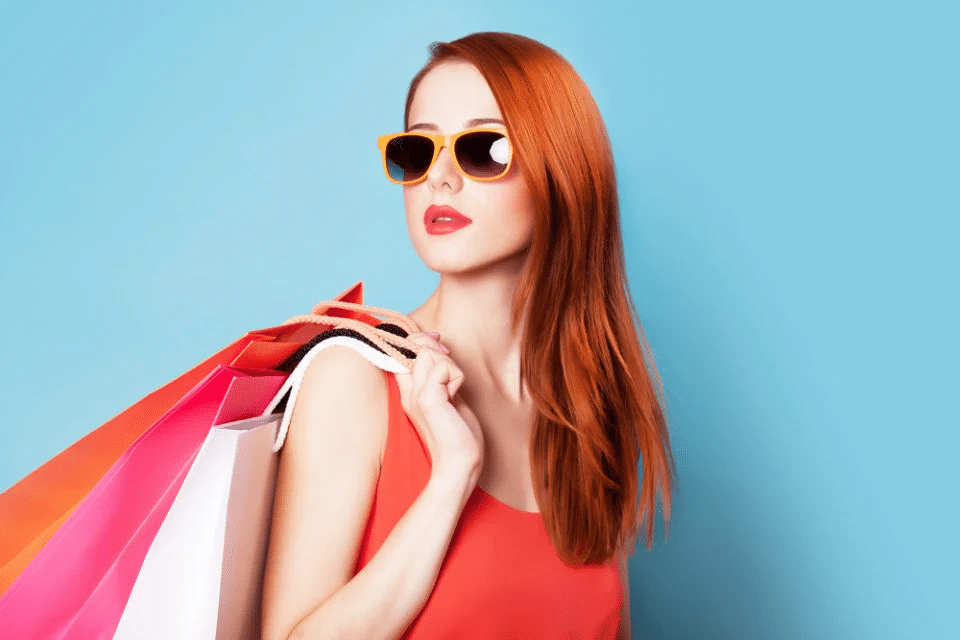 A little bit of red to create one of our top hair color options blood orange! This gorgeous, darker shade is extremely sexy, and attractive on fair medium, dark, and fair skin tones. Long layers split the length to create a texture which helps the light reach the ends at different angles to create a stunning dimension-rich appearance.
3. Monarch Butterfly Orange Lob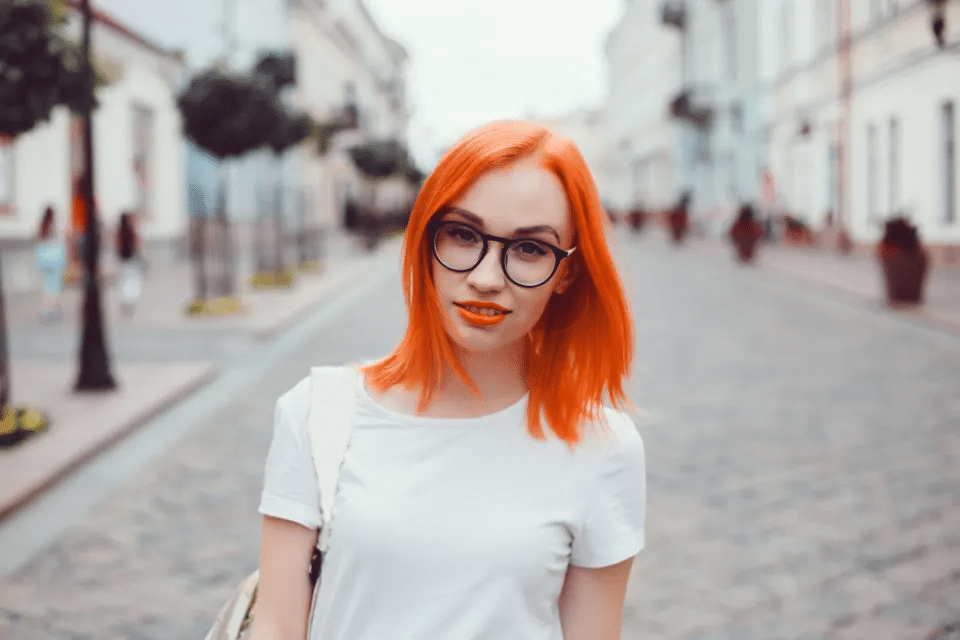 Let your wings fly with this striking high-saturation shade that's full of energy and character! Making sure the length is at the shoulders lets the shade to pack an even more targeted punch, without getting obscured by longer lengths. This bold color will do the bulk of the work for you. Choose simple designs that let the color shine.
4. Fiery Melon Orange With Underdye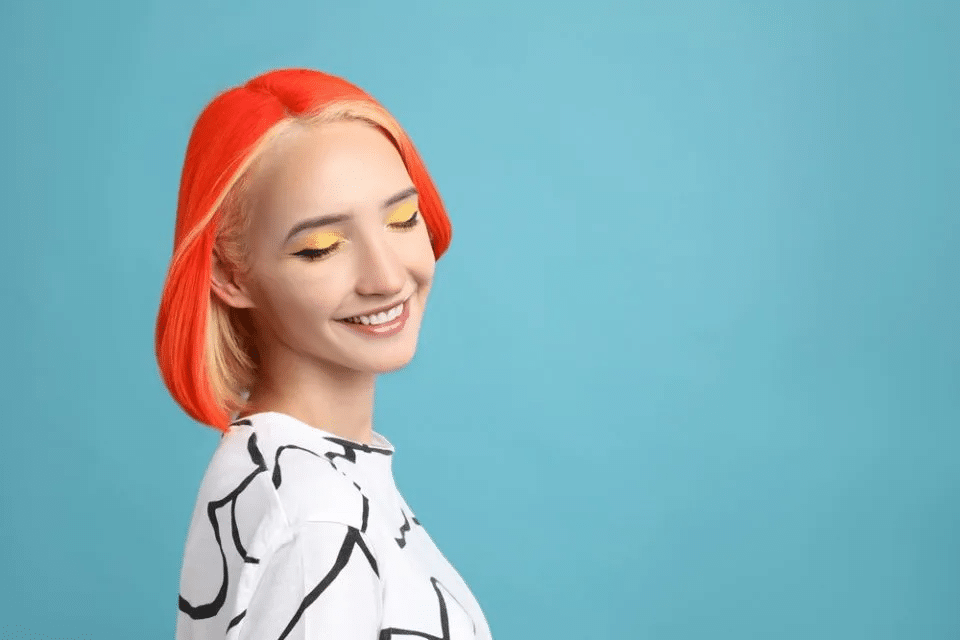 Fiery melon is a distinctive shade that combines bright blaze orange and an undertone of soft, peachy-coral. It's stunning when paired with an off-white, light blonde dye with money piece highlights. A sharp, shoulder-skimming bob looks stunning with this intense shade (and makes maintaining it a bit simpler).
5. Light Coral Orange Waves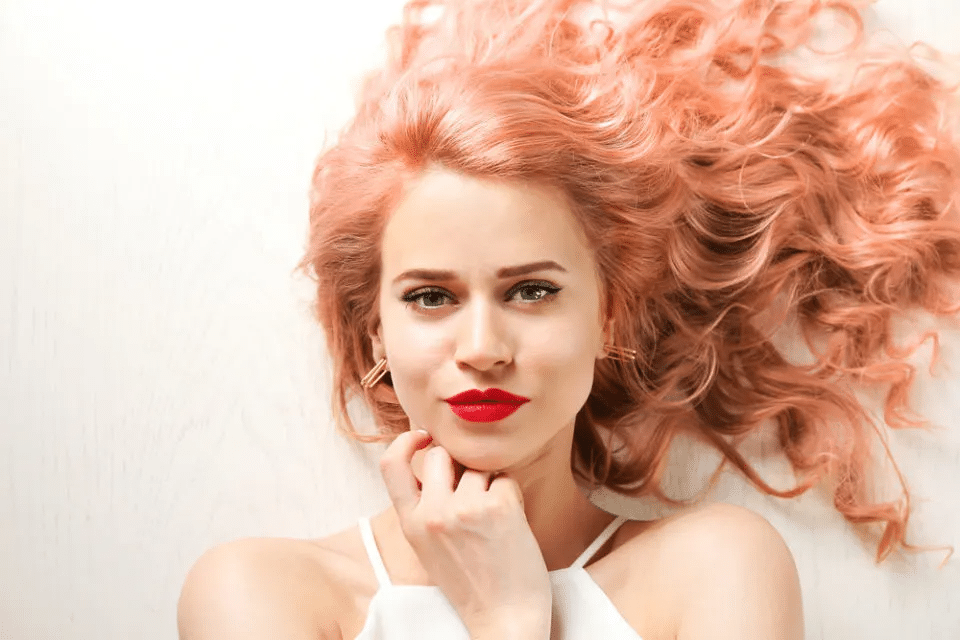 The vast spectrum of orange is one of the reasons that make it such a captivating color to experiment with. If bright, fiery orange is too much for you, think about the soft coral color such as this. With peachy coral tones , and an incredibly light blonde base of level 9 that will create a subtle beautiful hue of bright orange.
6. Safety Orange Wavy Lob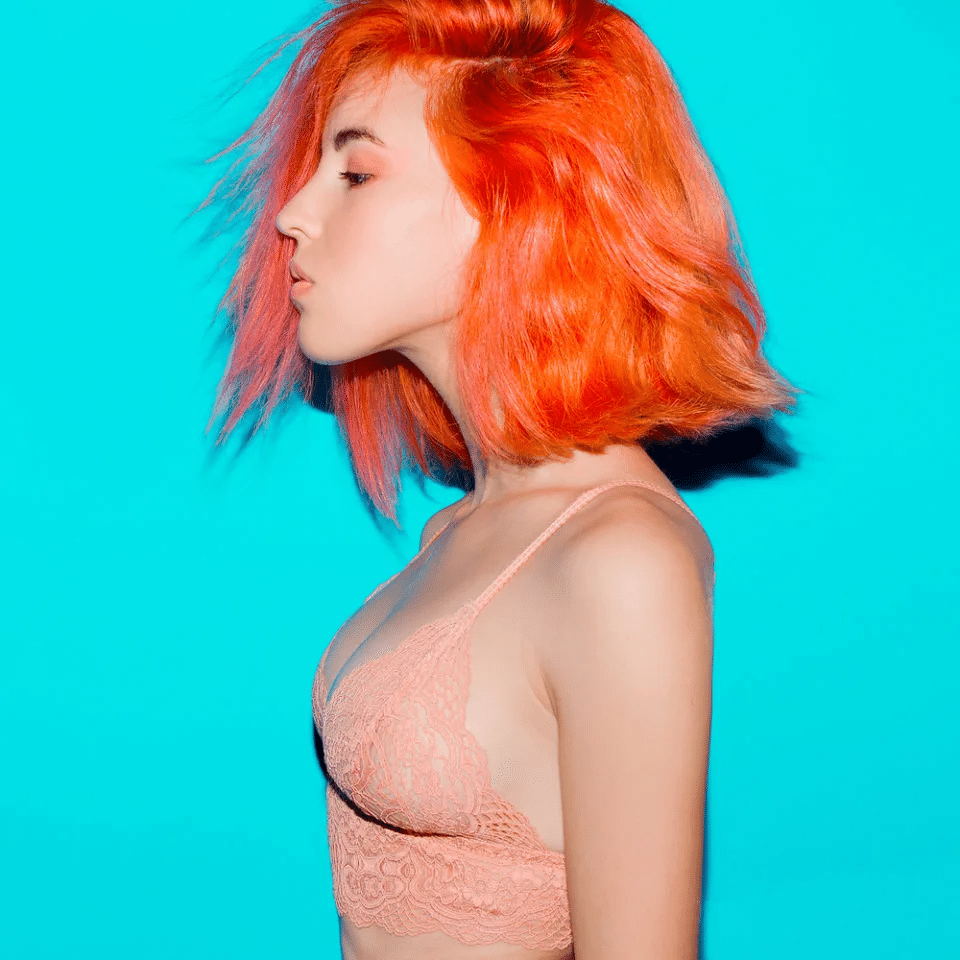 The shade might be "safety orange" however, you'll be living in danger when you wear this vivid shade of orange! The shade is a bit more yellow pigment, and an added red for this punchy tone that is sure to attract attention wherever you travel. Combine it with a loose hairstyle and natural waves to create the look that exudes confidence.
7. Blonde Papaya Orange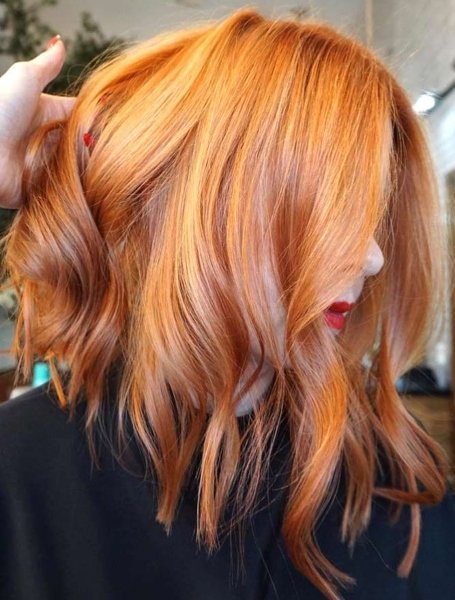 Papaya orange is pinkish in hue that is well-suited to an even base at about level 9. It gives a shade like coral, and is among the shades that are more subtle in orange. We love the amazing depth and natural depth that comes with the sparkling hue of this!
8. Flaming Sunset Orange to Red Ombre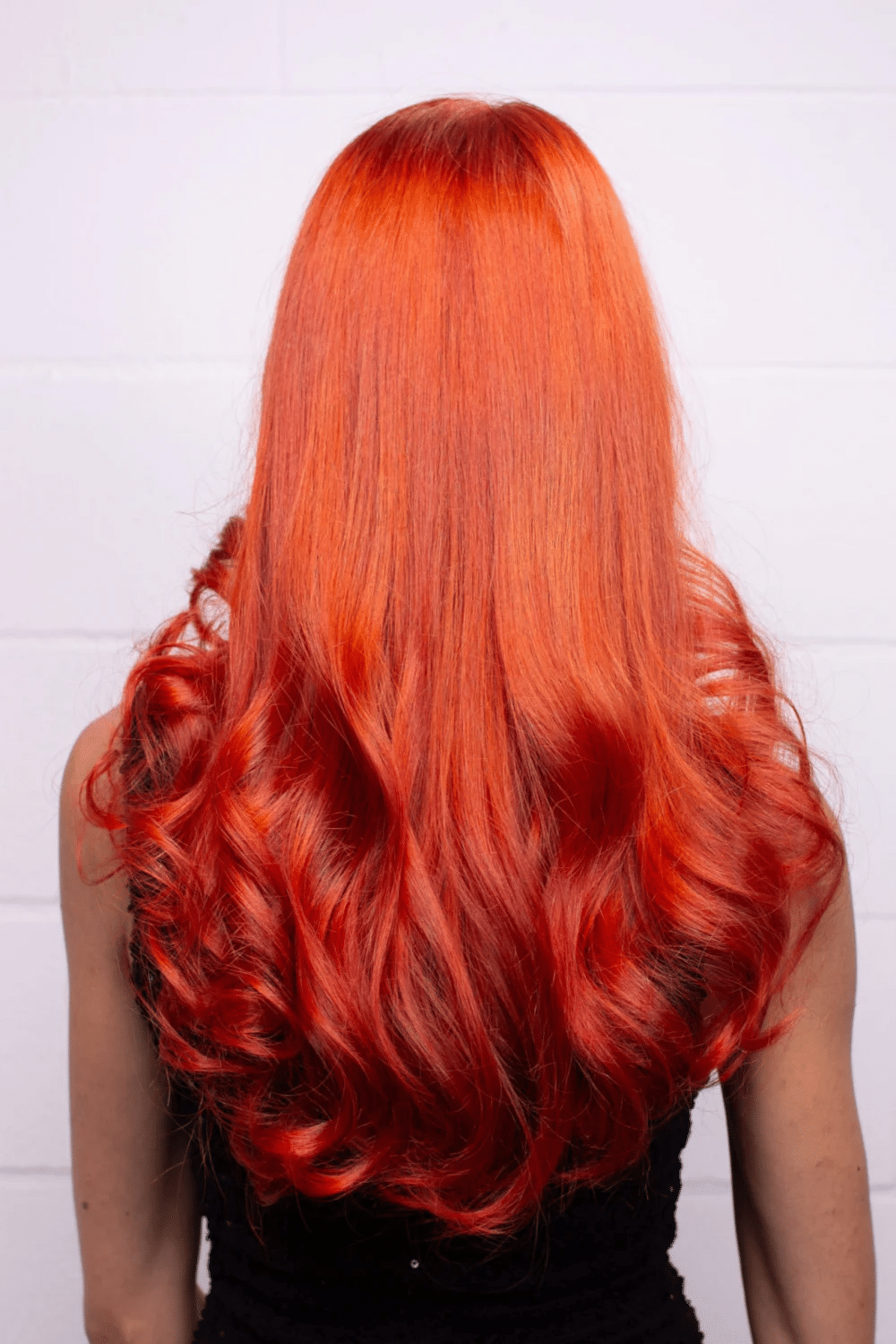 The orange hue is extremely versatile in terms of hair colors It can be as glamorous or fun as you'd like you want it. This serious version of the orange hue is extremely elegant with a hue that changes from bright, fiery orange to red that is deep and sensual at the top.
9. Midi Length Pure Copper Orange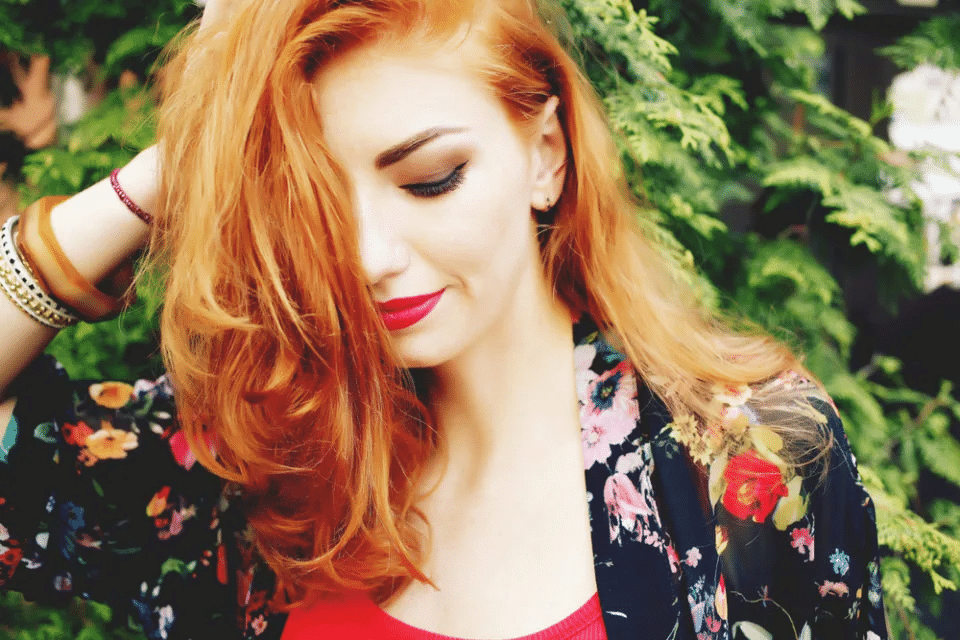 Copper is regarded as to be a shade belonging to the red hair family however, its overall appearance is distinctly orange. With the hint of yellow and gold to complete the look but it's not as vibrant that it's strange. It's a rich shade that has lots of depth. It also has a shimmering appearance.
10. Pumpkin Orange Passion Twists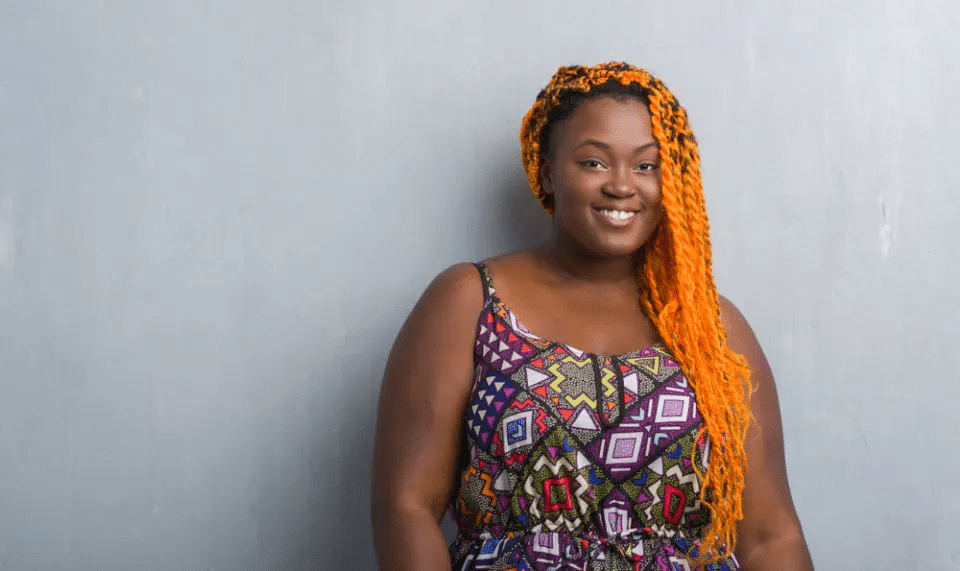 A messy, cute passion that turns into a bright, pumpkin-y orange shade is an amazing combination. With a deep, sultry skin tone and a warm undertone, it is possible to take this vibrant orange easily and look stylish while doing it. The relaxed, casual style of twists of passion is the perfect complement to this cheerful orange hue.
11. Burnt Orange Shag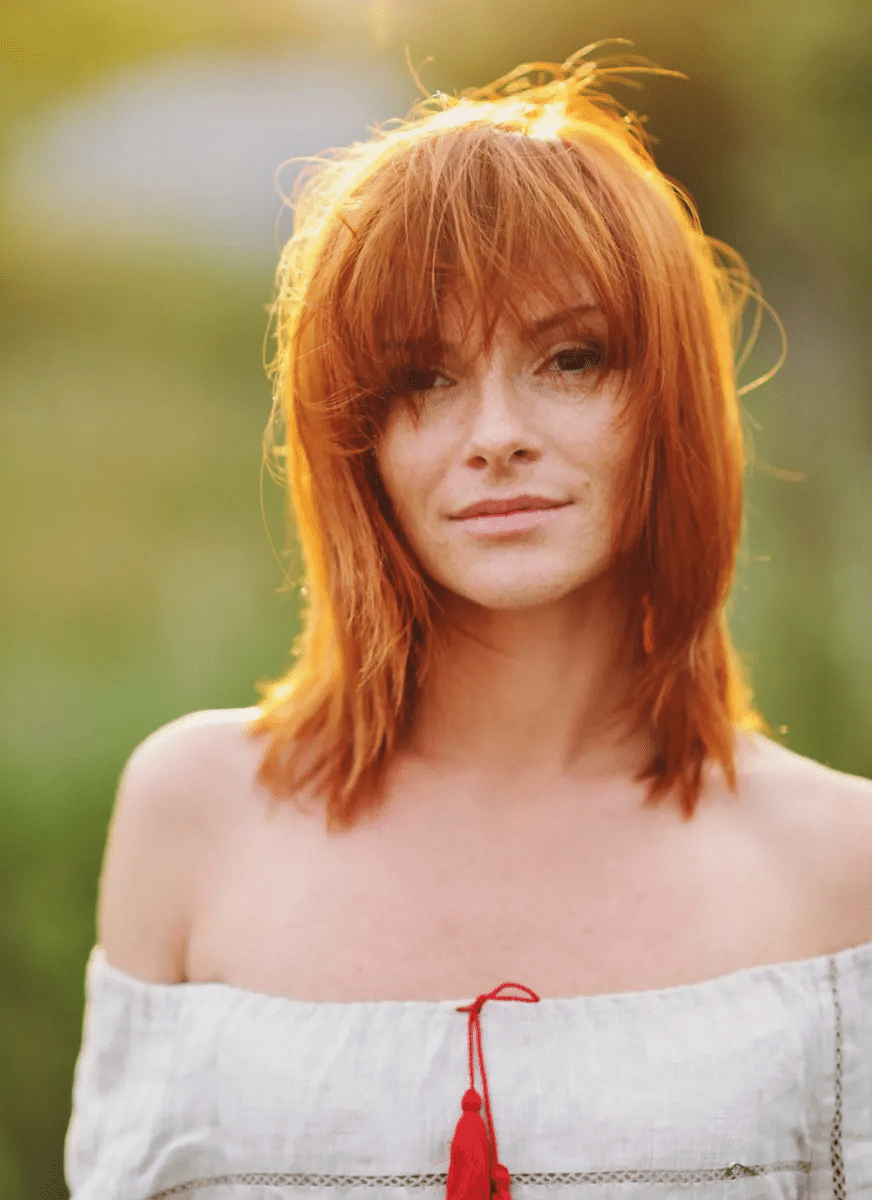 Burnt orange has a bit more brown, mixed with the red and yellow tones to create a soft orange hue that is still stealing the spotlight. The coppery hue is golden in hue which allows it to work with warmer undertones extremely well, and can appear as an natural shade. A loosely layered shag is the perfect way to complement this color!
12. Carnelian Orange Sleek Pixie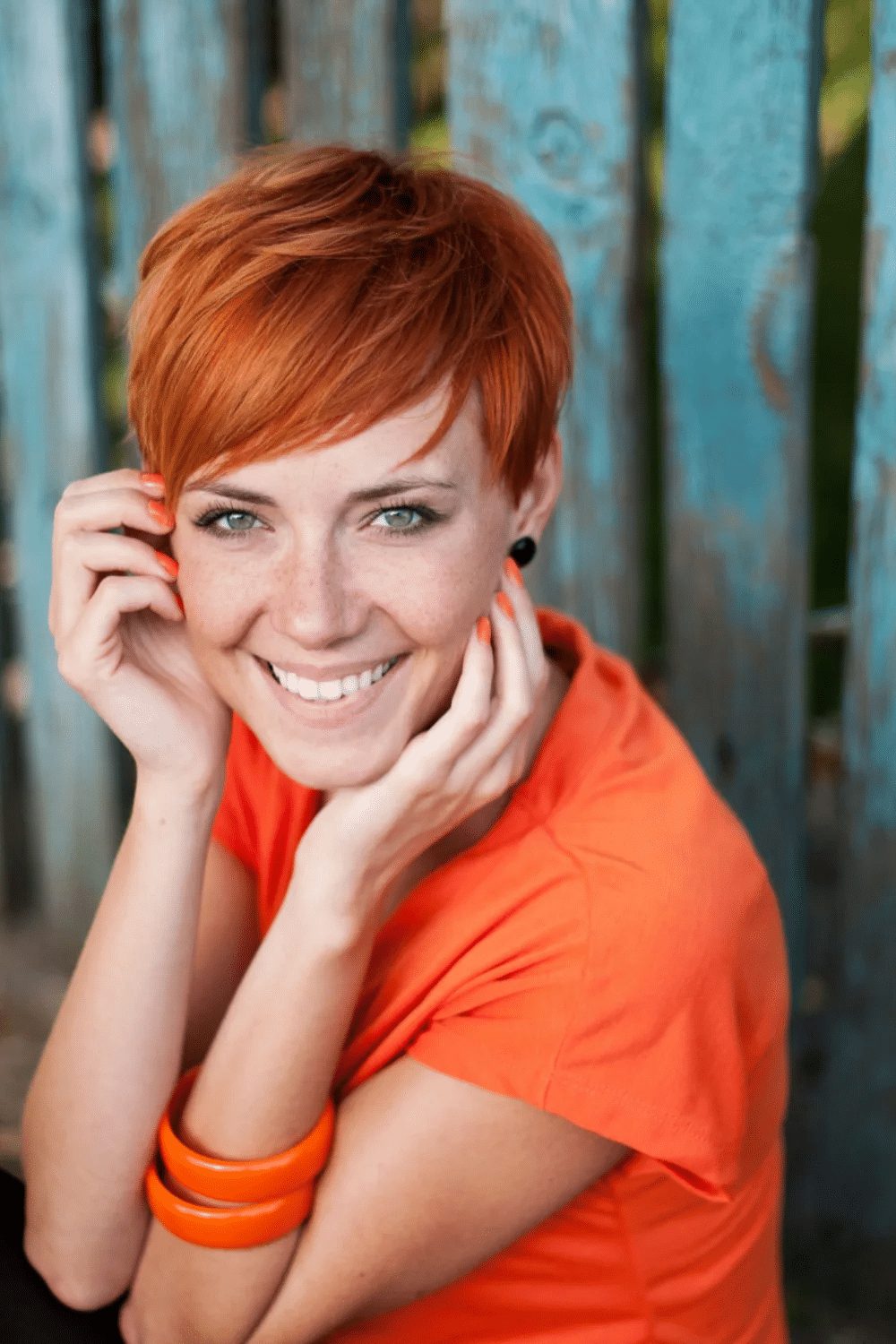 Carnelian orange has a striking and flirty shade, and it's a perfect match for an elegant and flirty cut such as this hairstyle! We like short hairstyles with bright colors as they are easier to maintain and create an impressive statement without burdening you with hours-long hair-styling sessions.
13. Ocher Orange With Bangs and Layers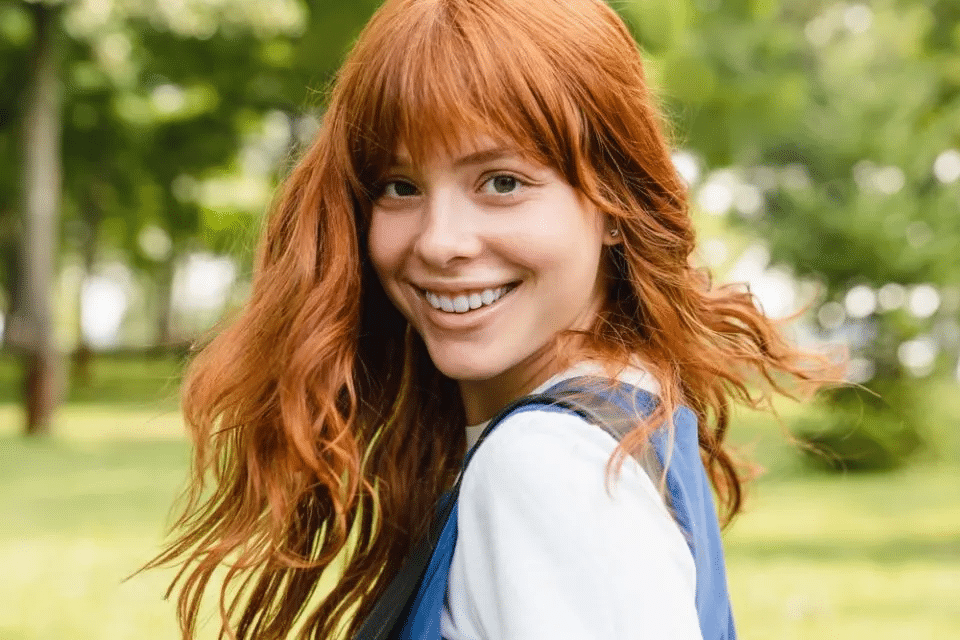 Ocher orange can be described as a natural copper shade that is perfect for an edgy skin tone. This color is so vivid and pure, we are a sucker for an oversized bang to push the color forward in front and in the middle. The layers at both ends contribute some casual twirled appearance and match the lively color beautifully.
14. Blonde Melon Long Curls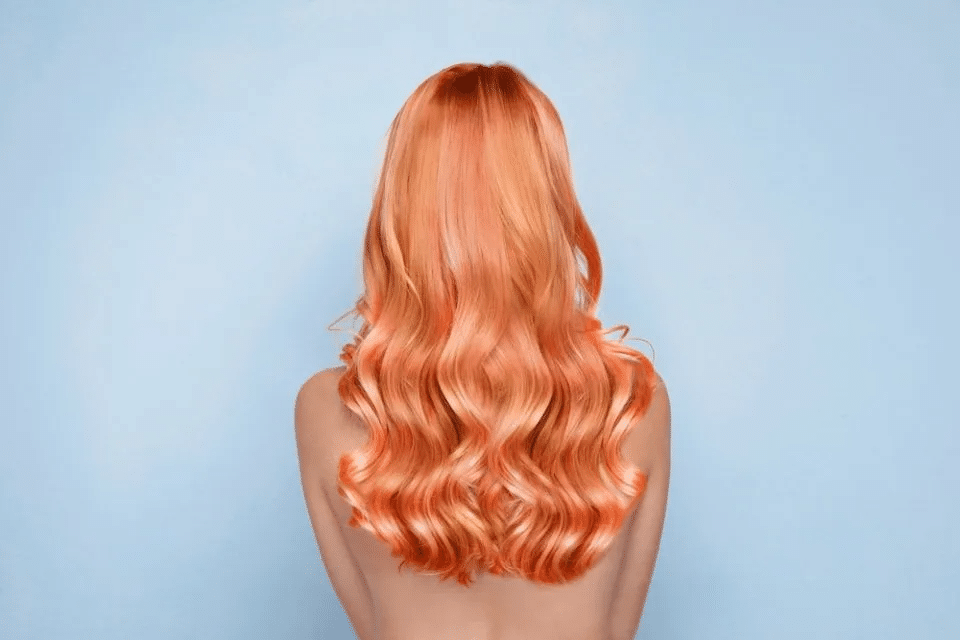 Melon tones contain shades of light pink and orange to create a beautiful, muted color that will be a perfect match for almost any. This shade is ideal for fair skin tones. It's a great contrast on deeper and medium skin tones as well. A glistening at levels 9 and 10 as a base makes the bright shimmer of the color.
15. Bright Persimmon Undone Curls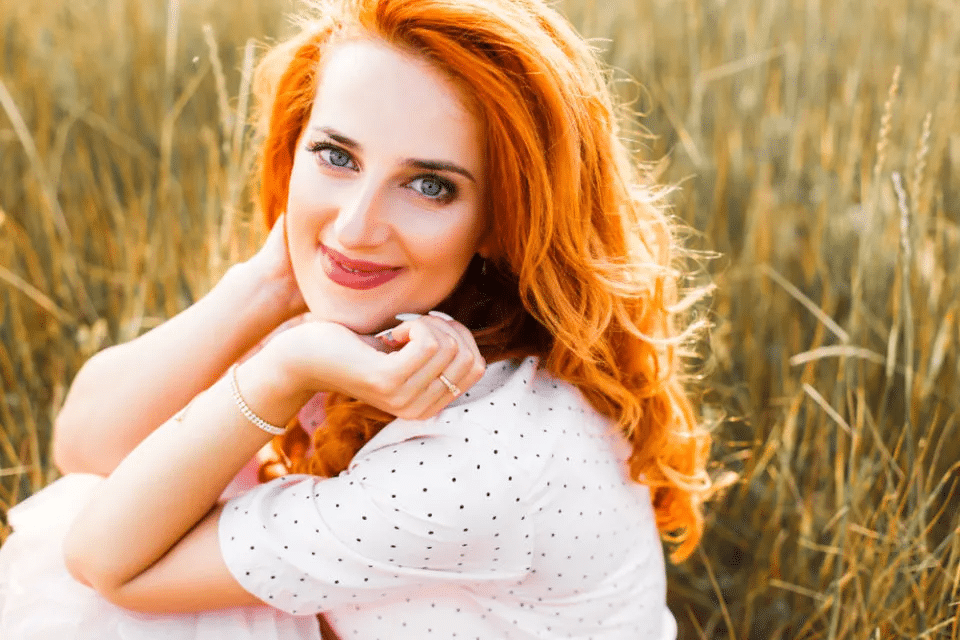 A higher-end (8 and nine) lighter blonde color and a bright golden copper hue make this stunningly vibrant persimmon color. It's ideal for lighter skin tones such as the model shown however, it's also a great match well on deep and medium skin tones, too. When the sun shines on this shade it seems to shine!
16. Peachy Orange Textured Lob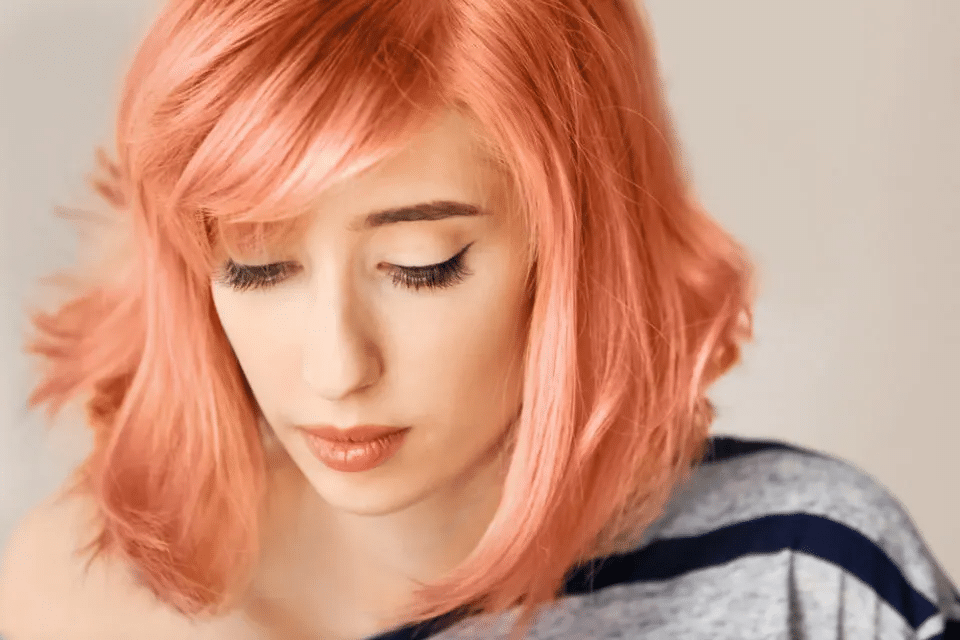 The delicate, pink tones of a peachy-orange hair color look stunning for all skin tones, between fair and deep. It's a wonderful shade to give the orange hue an attempt without having to commit to an intense color that could cause a clash against your natural undertones. The color appears almost like rose gold because of its golden overtones and gold/orange base.
17. Vibrant Tangerine Orange Bixie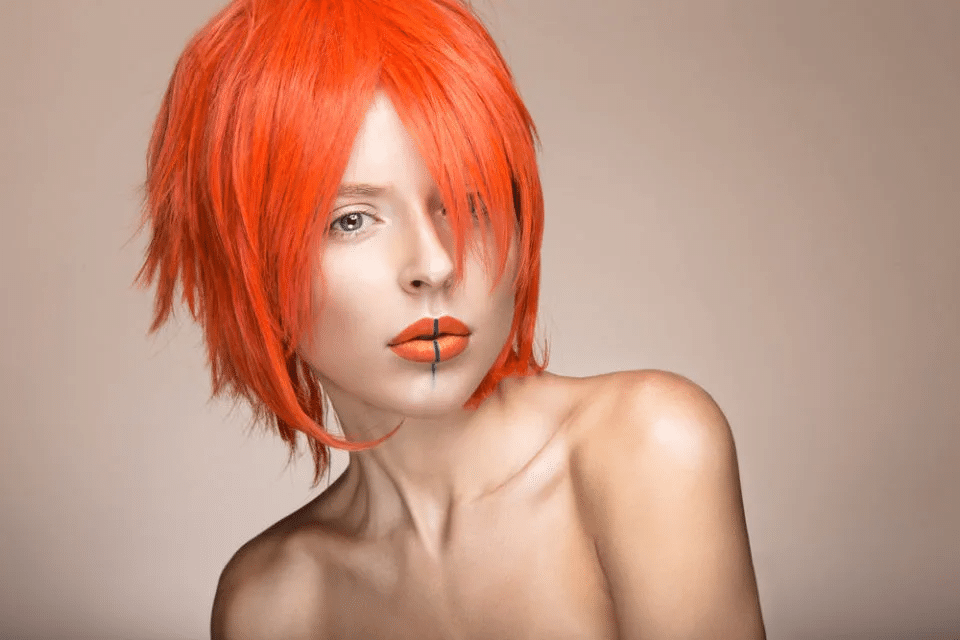 The Bixie cut is cut in half (length) as well as half-pixie (layers and cut). It's an edgy cut by itself and with this vibrant color, it's an eye-catching piece. This vibrant color might seem a bit overwhelming for some, but if eye-catching colors are your style it's a must-have hue.
18. Flaming Orange Ombre Lob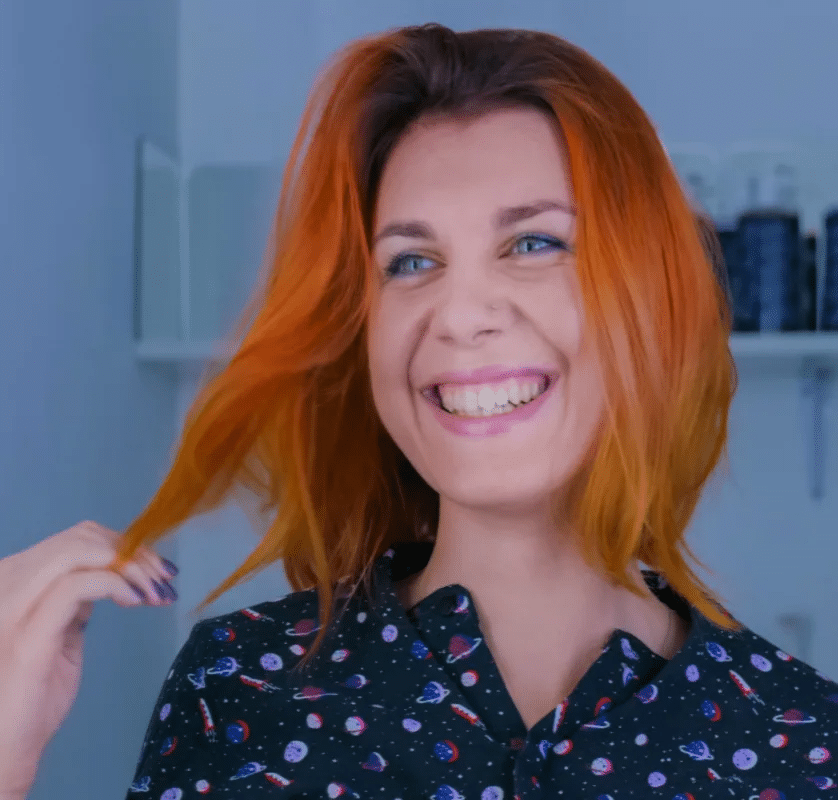 It's hot as it gets It's a dark brown shadow root which smoothly changes to the fiery orange and apricot colors to create the illusion of a glowing fire. It's a difficult process that requires an experienced colorist to achieve amazing outcomes.
19. Vermilion Orange Roots With White Blonde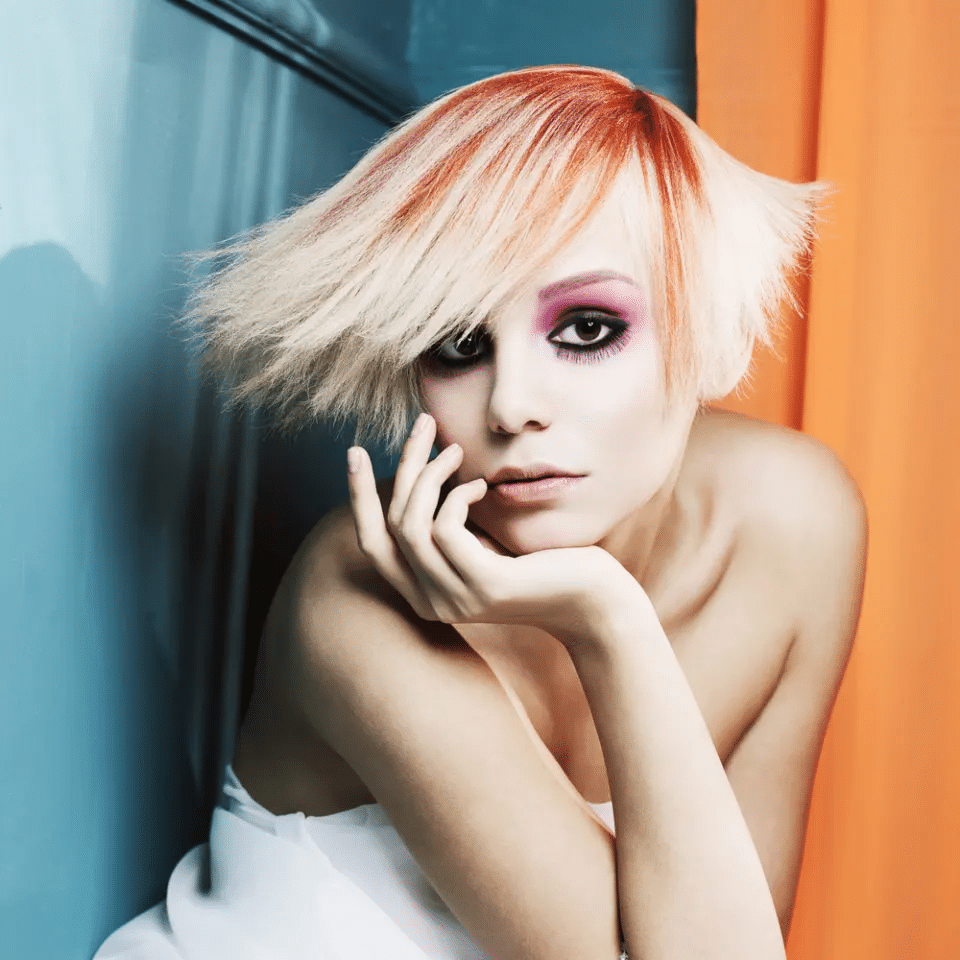 This is a fun method to incorporate orange into your hair without going all the pumpkin look – dye your roots! The vermilion root, which is red-orange, is dyed down to the midshaft, in sections. This creates an easy gradient that gives the appearance of a peekaboo depending on how the hair is styled. We love how it appears against an unmistakably white blonde on shorter hair.
20. Hyped-Up Melon Orange With Bangs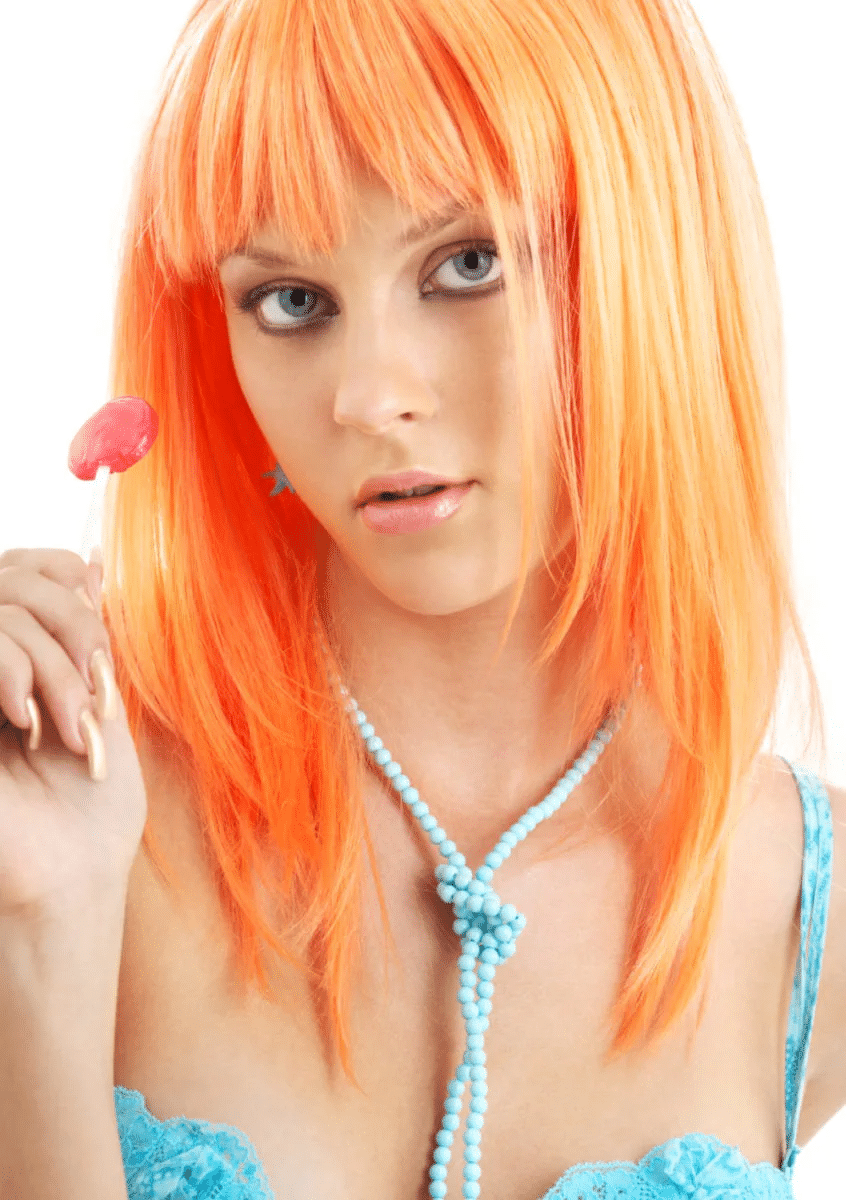 If you're going to go orange then you should take the plunge and go for a sexy color that is super saturated. The orange hue has some peachy-pink melon hints and a touch of sunny yellow to soften it. Consider a large, point-cut bang to add texture at the ends, and longer layers that keep it slim.