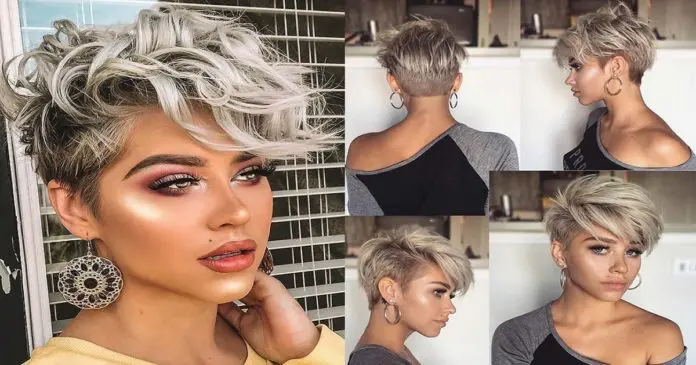 Fed up with your hair and are thinking about trying a new style? If so, then this is place to be! We have found 22 of the most beautiful short haircuts for women. You will find bobs, pixie cuts, shaved styles and more. We know many of you who haven't tried short hair may be a little scared about going for a short cut, but you don't have to be! Celebs love short hairstyles, these haircuts look great for the spring and summer and you can transform your look for the new year. Once you have seen all these styles, you will wonder why you never tried short hair before!
1. SHORT HAIRCUT WITH CURLS
First up on our list of gorgeous short haircuts for women is this glam hair idea. For this style the hair is very short around the sides and long on the top. The hair on the top is textured and curly. It is such a beautiful hairstyle and it will give you an edgy and trendy look every day.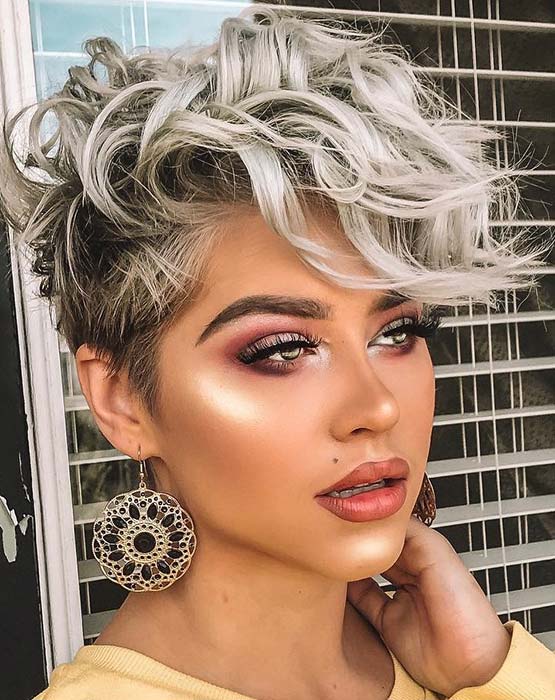 Source: @autumnhartt
2. ICY BLONDE HAIRCUT WITH UNDERCUT
If you would like to completely transform your hair, then this short haircut could be for you. Here have a blonde undercut. An undercut is where the hair is long on the top and shaved around the sides. This is such a trendsetting hair idea, especially as the hair is any icy shade too. Recreate this hair idea or try a similar cut in a different color.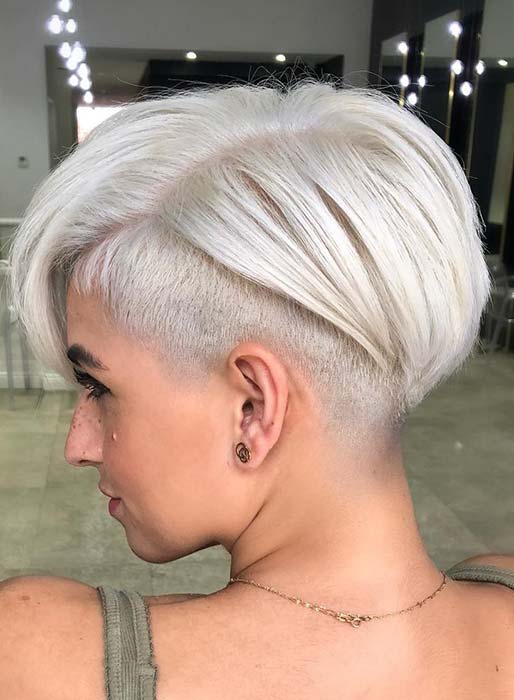 Source: @natalieannehair
3. SIMPLE AND STYLISH SHORT HAIR IDEA
Looking for a simpler hairstyle? Then check out this idea! Here we have a stylish short, layered cut. It is a chic hairstyle that looks both modern and classic. This is perfect for the ladies that want short hair that is easy to style and wear.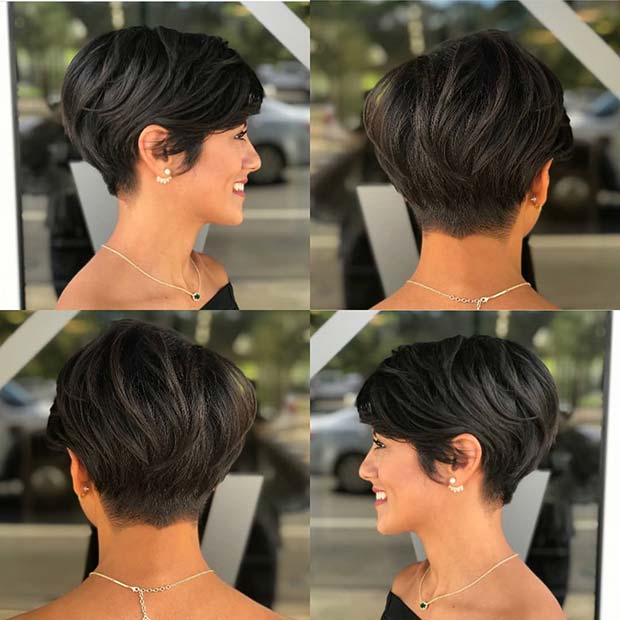 Source: @karlavarleyhairartist
4. CHIC SHORT BLONDE HAIRCUT
Next, we have a super chic hairstyle. For this idea the hair is longer on the top and shorter around the back and sides. What we really love about this look is the swept back hair and wavy style. It is such a trendy and pretty idea! Short haircuts like this will be great for the summer.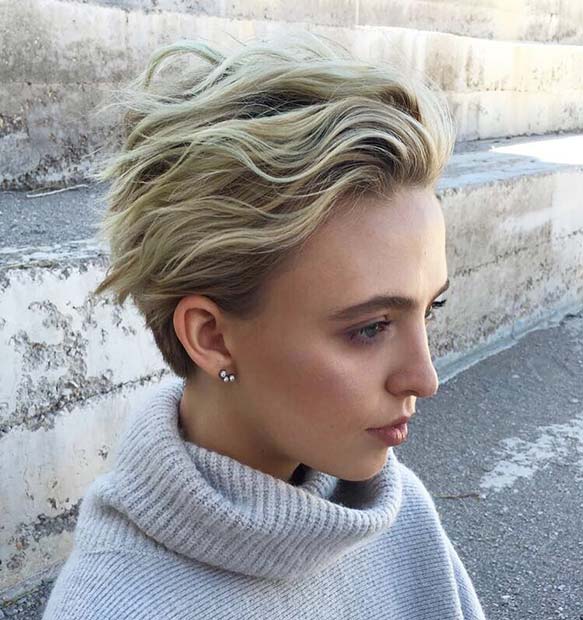 Source: @cassiealvord
5. LIGHT PINK HAIRCUT + SIDE BANGS
Our next idea is another short cut in a funky color. Here we have a cute light pink hairstyle. This is another undercut but with side swept bangs. The bangs look so pretty and stylish, the color is amazing too. A beautiful pink shade like this will suit all haircuts and will look gorgeous for the spring and summer seasons.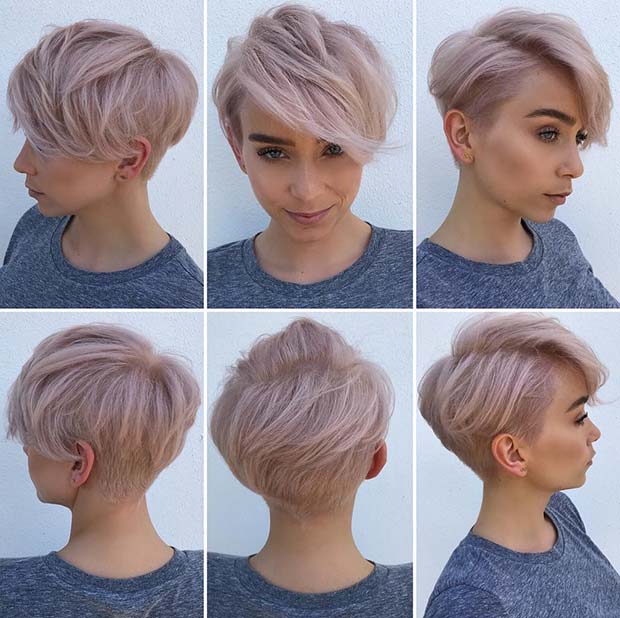 Source: @thisgirlmichele
6. LONG PIXIE CUT
A lot of women worry about styling their new short hair. However, you shouldn't be. There are so many cool looks that you can create and this is one of them. The hair is shaved on the side with a side part and the rest of the hair is long. There is also a beautiful braid too. The braid looks trendy and you can add a braid to any short cut that is around this length.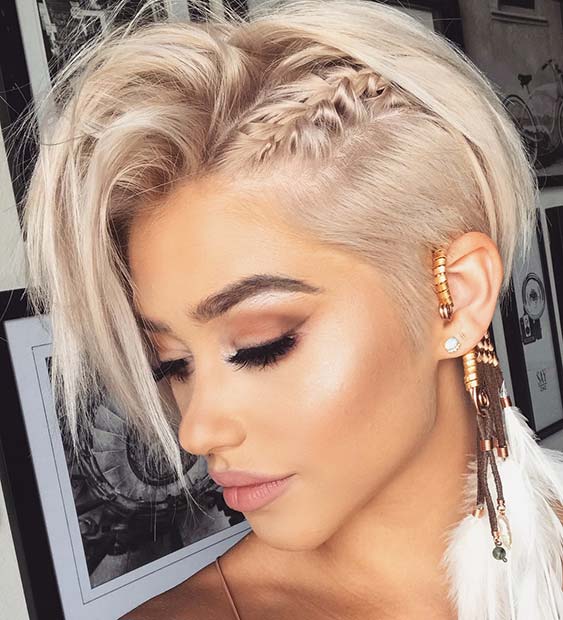 Source: @autumnhartt
7. VERY SHORT HAIRCUT + SIDE SWEPT BANGS
Bangs look amazing with short hair. Don't just take our word for it, check out this next look. Here we have hair that is very short and shaved around the back, while the top is longer. The longer hair on the top has been styled to create statement side bangs. As a lot of hair has been swept over, it makes the bangs really stand out. This is a chic and trendy look that will suit everyone. Recreate this look or opt for shorter and thinner side swept bangs.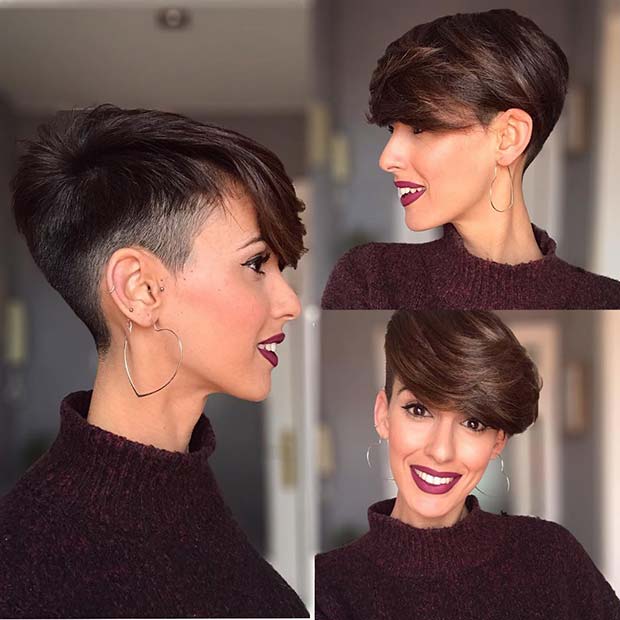 Source: @inmadelope
8. STYLISH GRADUATED SHORT HAIRCUT
If the short shaved looks are not your thing, then try something like this. Here we have a short graduated hairstyle. A graduated cut involves layers in the hair that start short and get longer, creating a cool finished style. Here we have a gorgeous example of a graduated cut. It is giving us Victoria Beckham vibes so is perfect for the ladies who like to look trendy every day.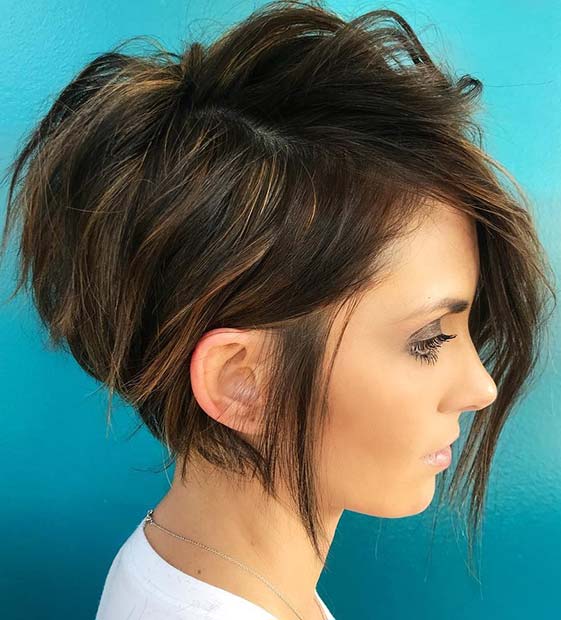 Source: @shmoakin_hair
9. MODERN SHORT HAIRCUT
Next, we have a modern and trendsetting hair idea. For this look the hair is very short and shaved around the back and sides. Then the hair is a little longer on the top. It is more choppy and textured than some of the similar styles which is what makes it stand out. Short haircuts like this would look amazing in a bright color like light pink or blonde.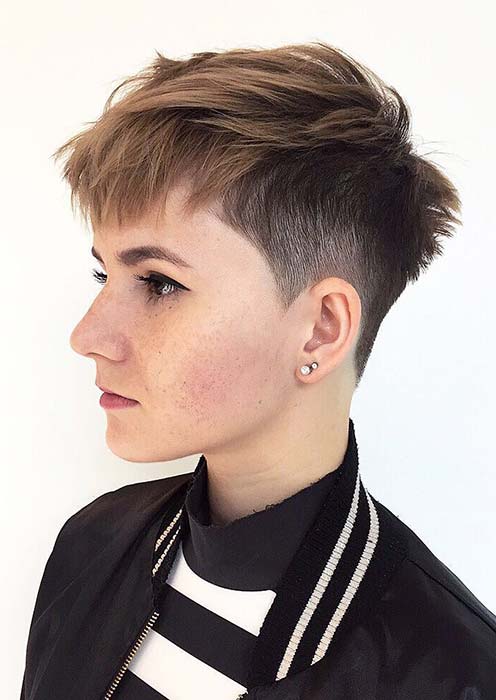 Source: @daniel_pasek
10. CUTE, MEDIUM SHORT HAIRCUT
Another popular short hairstyle is the bob and next we have a beautiful bob to show you. This one is just a little longer than chin length, it has a side part and has been styled with curls too. It is a chic haircut that will suit everyone. A bob is a great choice for the ladies who want to try short hair without going too short. You can also try bobs in shorter and longer lengths too.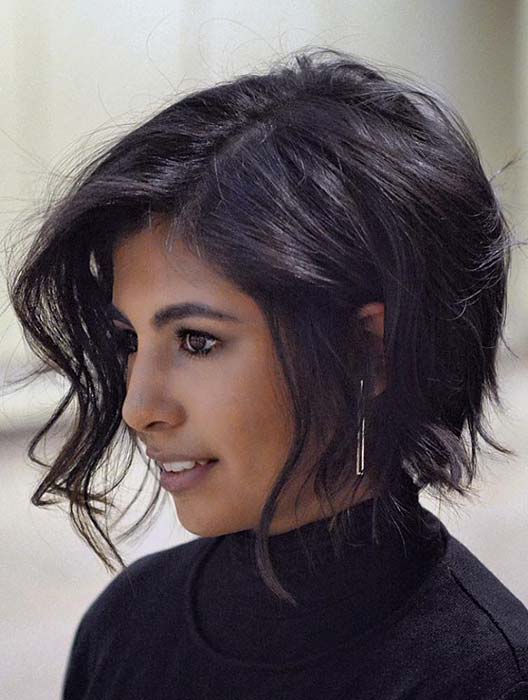 Source: @cutyourhair