The lob, also known as the "long hair bob", has been popularized by many people recently. We felt it was time to share the most beautiful lob haircuts you can do in 2023. Beyonce chose a beachy, ombre look for her lob. January Jones also did it, with her hair swept to one side and some curls added for good measure. Rachel McAdams even had a blast with wispy waves. You should check out these pretty lob hairstyles.
1. CARAMEL OMBRE LOB – BRUNETTES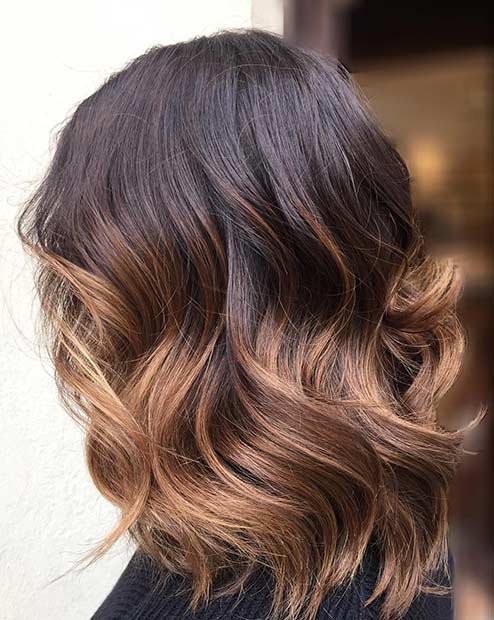 The lob is an excellent way to grow your bob. It's the perfect middle-way style to avoid all the frustrations. It's easy to get frustrated with growing out your bob or bangs in an old color. This caramel ombre-lob for brunettes is great because you can have both!
2. STRAIGHT LOB HAIRCUT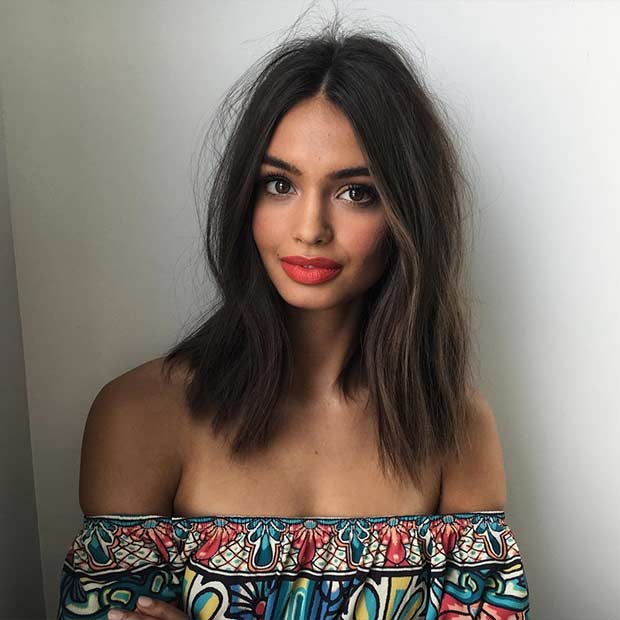 Kim Kardashian chose a sleeker, more styled look for her hair. It's one of the lob haircuts that you should be copying in 2023. The look below can be used to give your hair an escape from straighteners. You can give your hair a quick blow with the hair dryer while you have your head upside down. Then, spray some sea salt spray on your hair to give it that boho style. Another look we love is the lazy-day style.
3. LOB HAIRCUT + BLOONDE BALAYAGE HIGHLIGHTS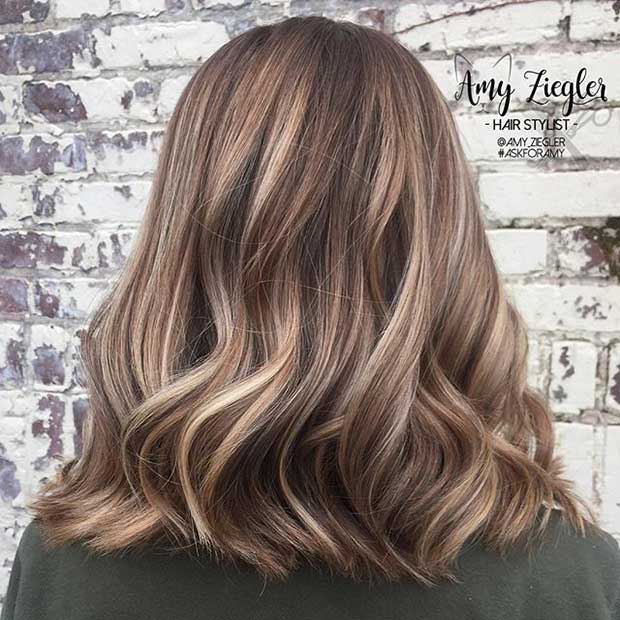 Pretty lob haircuts like this one work well for older hairstyles. You can lighten your summer look by adding some lighter blonde or caramel-coloured highlights to your balayage. You can keep the ombre gradient neutral at the top to give your roots some respite from bleaching. Or, you can go for a more blunt look towards the ends to get rid of those split-ends.
4. ANGLED LOB HAIRCUT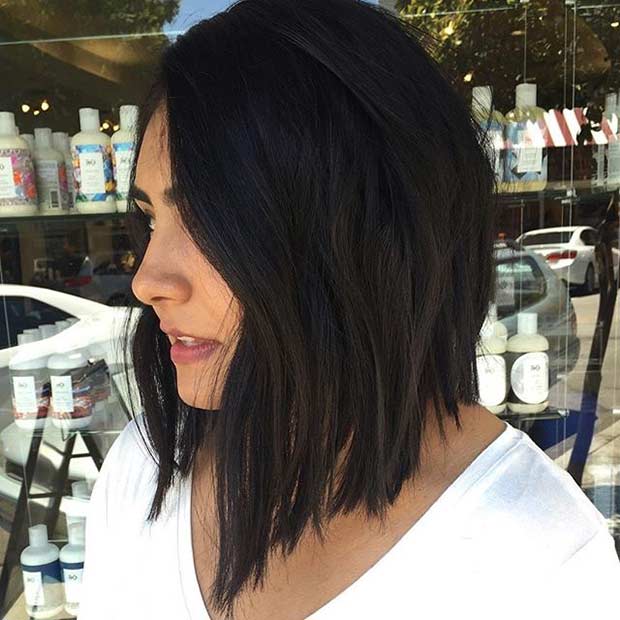 This is a more edgy look than the softer lobs or bobs that you have seen. It still gives you some length. Ask your hairdresser for a longer front length and a graduated back. Better yet, bring this photo to your hair salon so they can show you what you want. There won't be crossed wires.
5. BLONDE OMBBRE LOB FOR DARK-BROWN HAIR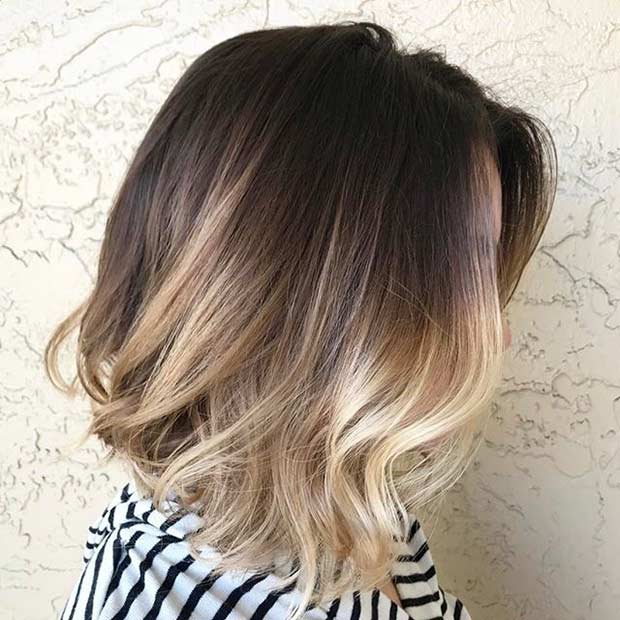 This angled lob is perfect for growing out if you are afraid of cutting your hair short or if you have a short bob but hate it. The length can be kept at the front which is more flattering for women. However, the back has the ease and no fuss. You can add beautiful blonde ombre tinges to it. That's fabulous hair!
6. DEEP RED LOB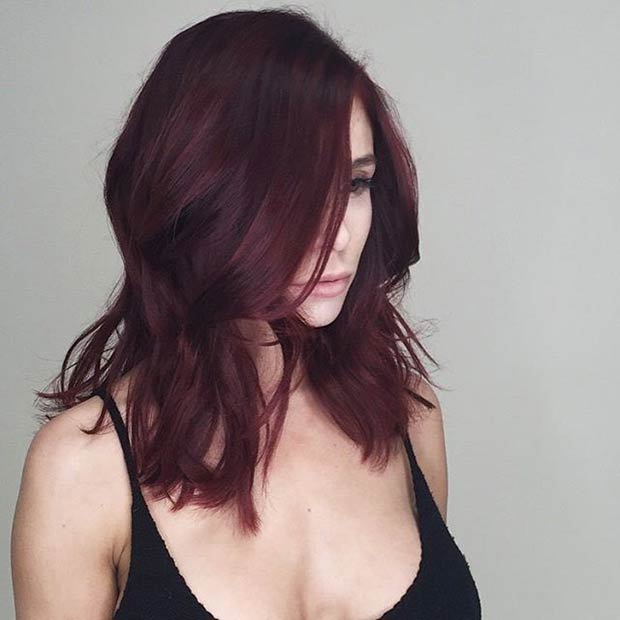 This lob is a longer style for those who are just starting to grow out. It's a beautiful look and great if you want something bright and bold. You can also darken the red with a brunette tint to make it more manageable.
7. HIGHLIGHTS LAYERED LOB + BONDE BALAYAGE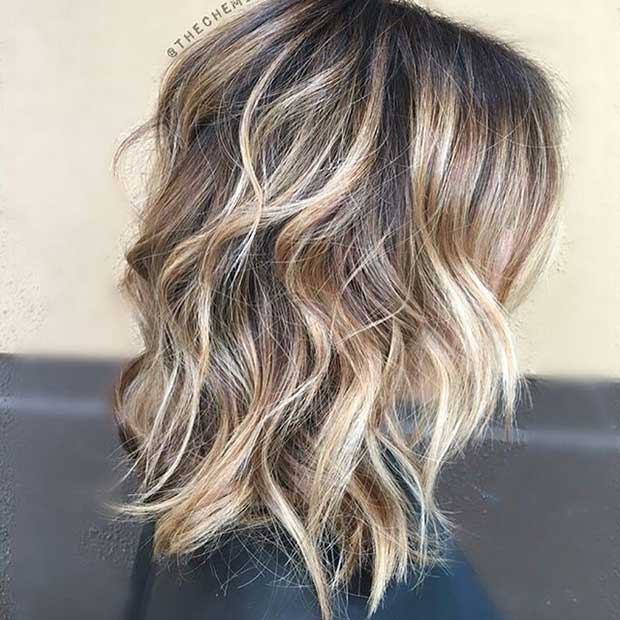 Highlights are a great way to make thin hair look thicker and plumper. This is especially true when you add big, bouncing waves to your hair. That's one reason we love this layered lob with blonde highlights.
8. LOB ELEGANT BLONDE ELEGANT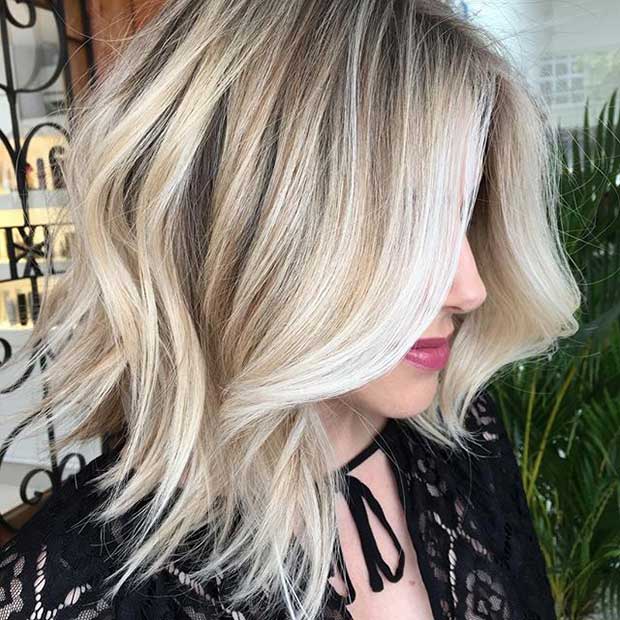 This elegant blonde lob is perfect for those occasions when glamour and beauty are important. You can keep the highlights or lighter streaks face-framing. This helps lighten the whole look, especially when you are looking at other people. This is a great tip if you want to be dark but not too dark. Keep the lighter layers at your front.
9. SUN KISSED BRUNETTE LOB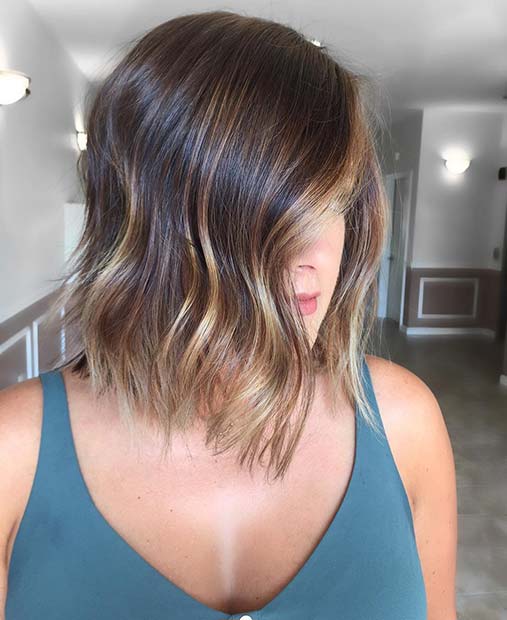 Olivia Munn recently opted for this look. Her lob was worn with relaxed and beachy waves. A deep parting completed the look. This is a quick style that you can do in five minutes. Dry shampoo can be used to style your hair. You can curl your hair with some curls and then twirl your hair with your fingers. Do your hair!
10. ANGLED and TEXTURED LOB CHIC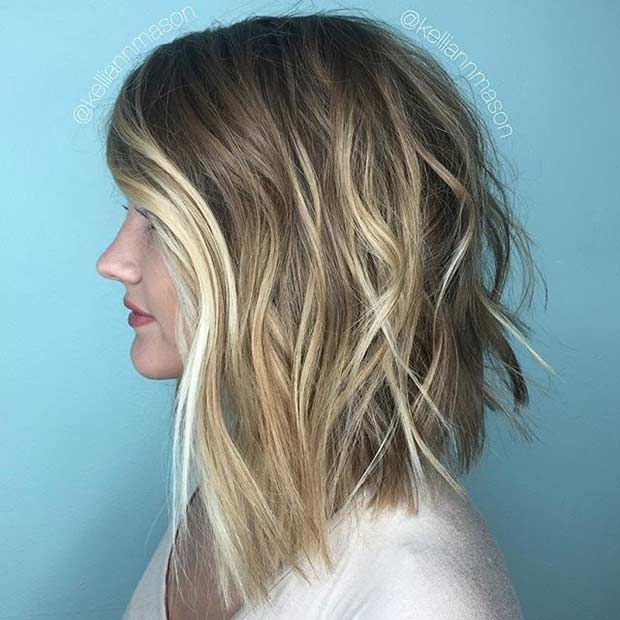 This boho lob is the best option if you are looking for hair that can be put together in just three minutes. Just wake up and spray some sea slat oil on your hair. Then, use your fingers to create texture and beachy waves. You could curl your hair with curling irons if you have more time. Your locks won't be weighed down by too much length, so they will retain their natural waves longer.
11. LOB IDEA TO THIN HAIR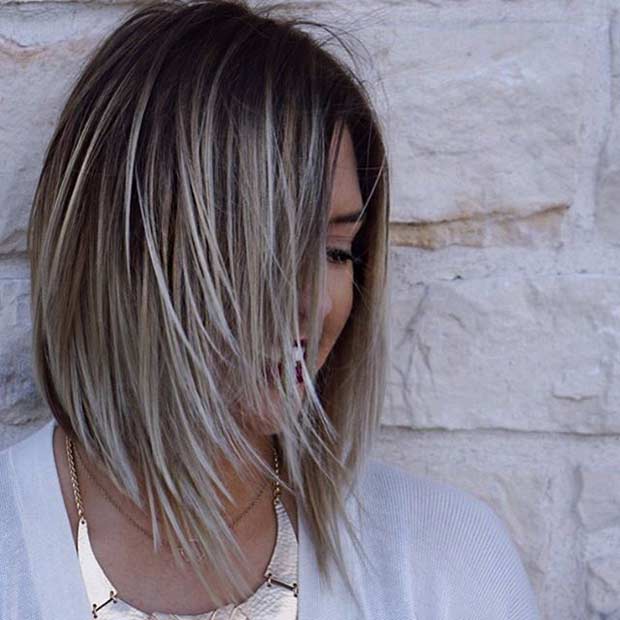 Hoping for some super-straight locks? You'll be pleased to know that a pretty lob haircut like this will make it easy to achieve perfect hair in a fraction of the time. We don't know of any other reason to get a lob haircut. To achieve this smooth style, you can use your hair dryer, your fingers, or a paddle brush. Once the styling is complete, apply some hair oil or wax to your hair and smoothen any fly-aways. Highlights can make your hair look more alive, which many women fear when trying to achieve a shorter style.
12. HIGHLIGHTS LAYERED LOB HAIRCUT & BALAYAGE CARAMEL HIGHLIGHTS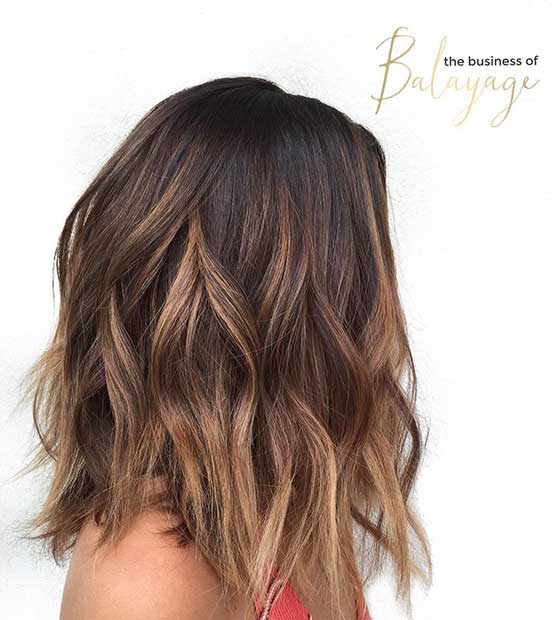 Are you trying to change from brunette to blonde. Instead of trying to go from brunette to blonde in one shot, and achieving that gorgeous (but not orange) middle tone, you can try balayage. It's easier to make a dramatic change by adding more blonde/lighter colours. Are you able to devote your time to this cause?
13. CURLY BLONDE LOB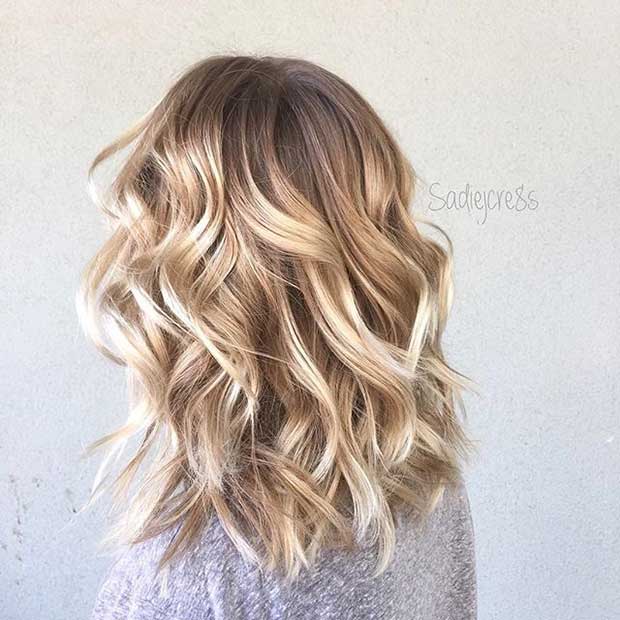 You can achieve a super-textured look for your lob by using your curling tongs or hair straighteners. When curling hair, alternate the direction you curl. This will give your hair more texture and volume. You can curl some to the right, and some to your left. This will give your hair a new dimension and make it look thicker and fuller of life. This hair trick is loved by Daisy Ridley.
14. LOB HAIRCUT & BANGS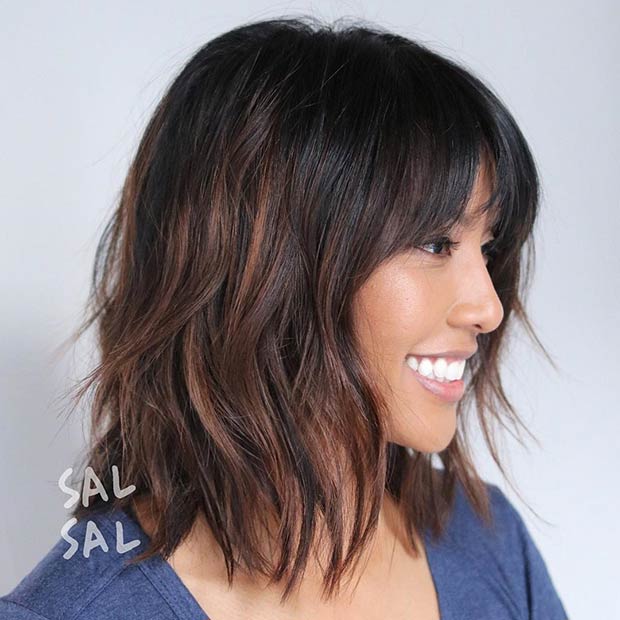 A drastic change is to go short with bangs. You need the right face shape to do it. It was a mistake that led to us looking like a tomato with our hair. Round-faced girls will have trouble. It is important to choose the right style of bangs. It doesn't have to be straight and long. For a more casual look, you can go for shorter and lighter hairstyles. Talk to your stylist about this kind of thing – they are trained!
15. BEIGE BLONDE BALALAYAGE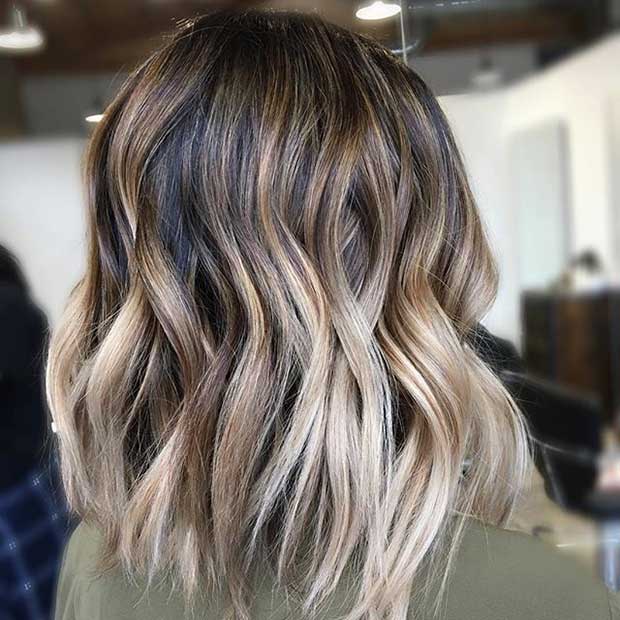 This ombre look is sun-kissed and we love it. This is one of our favorite lob haircuts for 2023. Even though the sun isn't yet out, we're still feeling the summer vibes. If you have long hair, a haircut will give your locks a fresh start. Although it can be scary to get a big cut, it will make your hair stronger, healthier and more manageable.
16. LOB HAIRCUT – LONG LAYERS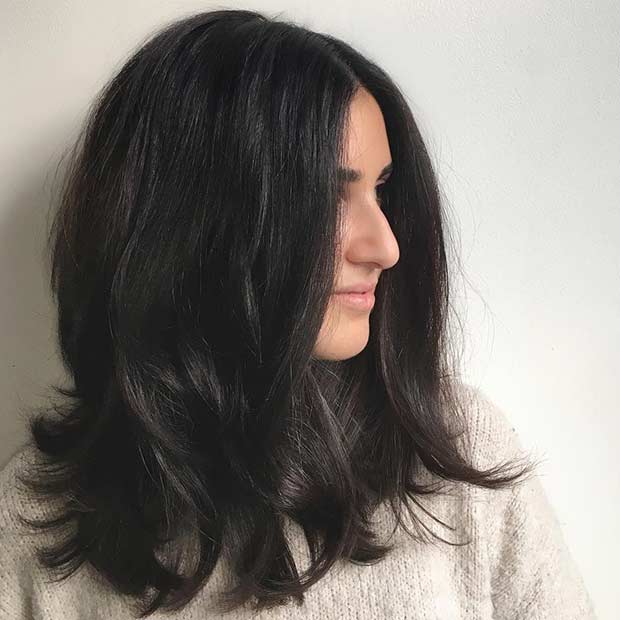 These pretty lob haircuts are easy to style. You can still braid your hair in a headband-style look, while the rest of your hair is left curly and down. It's possible to just pull sections back from your face. This makes it even simpler to manage. We do love a nice, simple style.
17. HONEY BLONDE BALAYAGE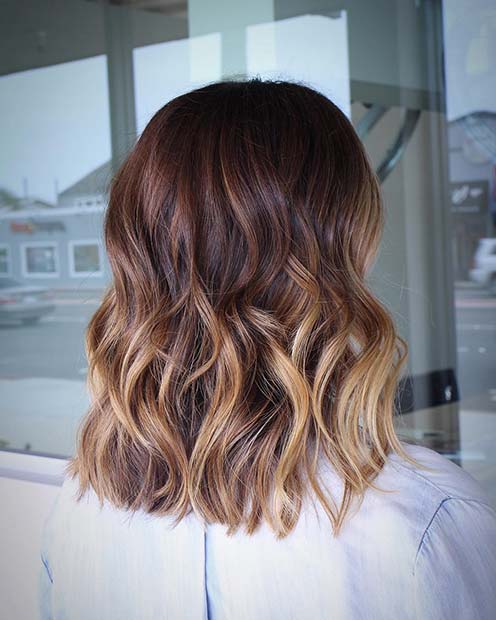 It's a good idea to go honey blonde in the spring and summer, especially if your hair has been dark for most of winter. You will need a mix of hair dyes to achieve this look at home. You should look for dyes at home that have names like honey, caramel, honey, golden and butter. These dyes will have a slight reddish tint to them but that's the beauty of honey-blonde!
18. CINNAMON RED LOB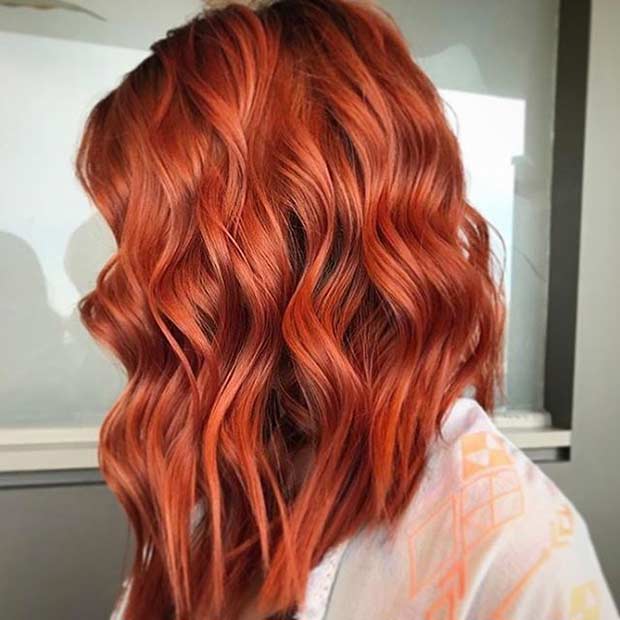 You could go lighter and brighter with your honey blonde than you would with a red. You could try a cinnamon-red instead. This is a bold, bright look, but it's also a great way to get out of the shadows. You can't deny that it's high-maintenance. We found that we had to do touch-ups at least once per week when we had red hair. It's very high-maintenance but so beautiful. It is hard to be a woman.
19. CUTE BRUNETTE LOB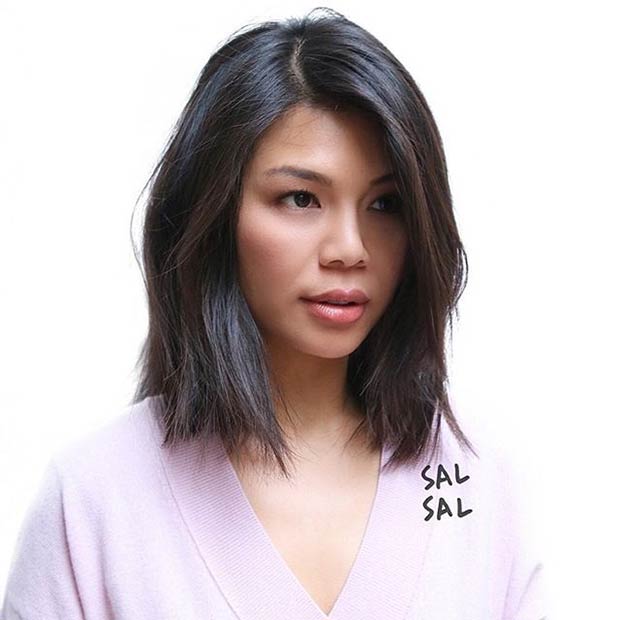 This year, you could go back to basics and do your hair in a lob cut like this. Let your hair air out, grow your hair, and get rid of your old color. What was your last natural hairstyle? What is wrong with natural hair?
20. CURLY BRONDE LOB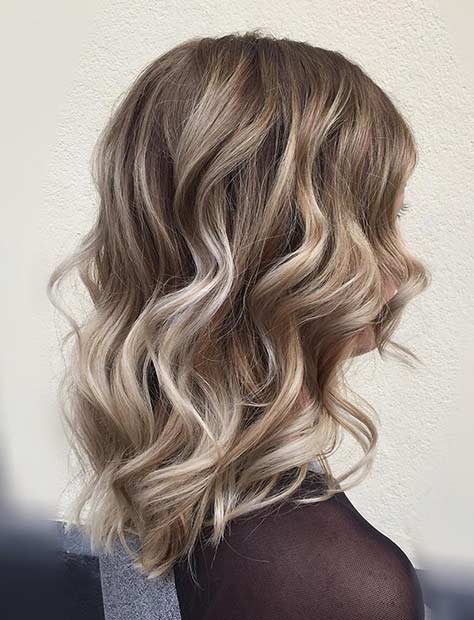 The current hot trend in blonde is brown-blonde, which is favoured by Kim Kardashian and Jennifer Lopez. It's obvious that if Jenny from Block likes it, then it's great for us. It looks absolutely stunning, which is just an added bonus.
21. HIGHLIGHTS BALAYAGE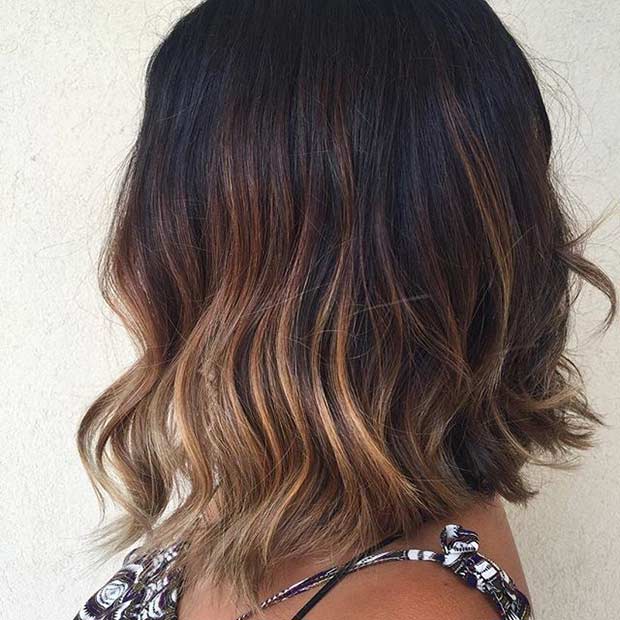 What if you don't need an all-over color? But what if you only want a hint? Is it possible to create subtle shading with short hair? This beautiful look proves that it is possible to have subtle shading in short hair. Balayage highlights can be added to the ends of your hair to make it look longer. We promise you will get compliments on your balayage.
22. SANDY BLONDE HIGHLIGHTS – DARK HAIR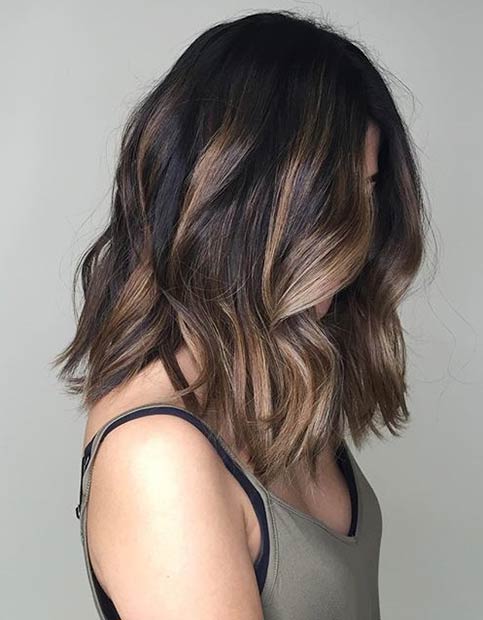 Natural roots are the best thing about balayage styles like this one with sandy blonde highlights and dark brown hair. With colour choices such as these, darker hair colours at the roots and lighter at the ends, you can go several weeks without a visit to the salon. It will just appear as another tone to your ombre look as the hair grows. We're fine with that!
23. CURLY BLONDE LOB BALAYAGE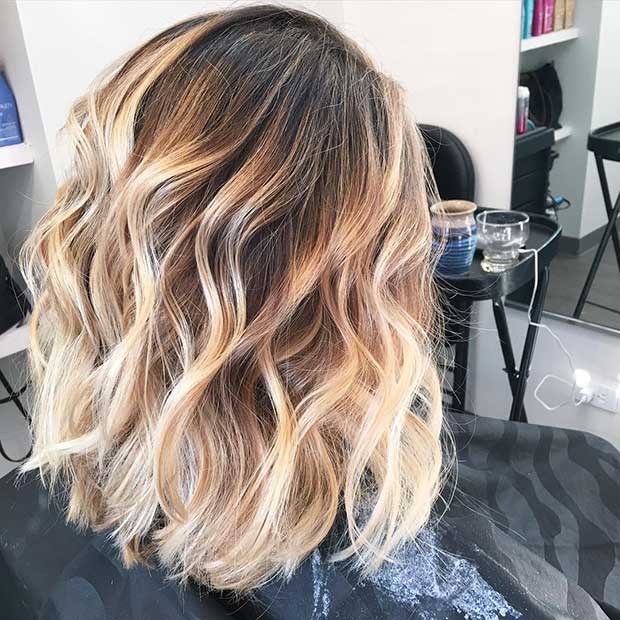 You can always opt to be more subtle. This blonde bombshell is the perfect example of a subtle blonde balayage lob. You can leave the hair naturally darker at the roots and lighter at the ends. Give yourself a bit longer to wait before scheduling a salon appointment. You will be a blessing to your hair and bank account!
24. LAYERED BRONDE LOB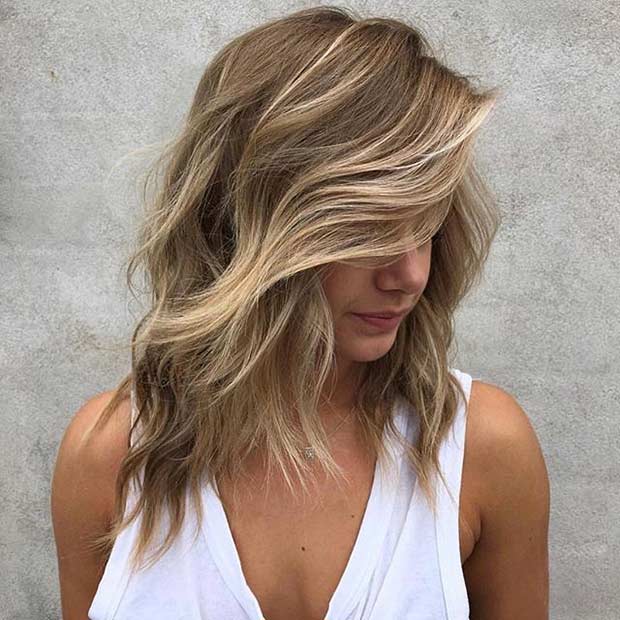 Layers can be added to your pretty lob haircut ideas for 2023. Just make sure that some layers are longer and include a mix. To add volume to the face, make a side parting after you have finished adding your waves to your hair. You can give it a quick spray of hairspray and then twirl it with your fingers to create a gorgeous, five-minute look, much like this one.
25. STRAIGHT & BLONDE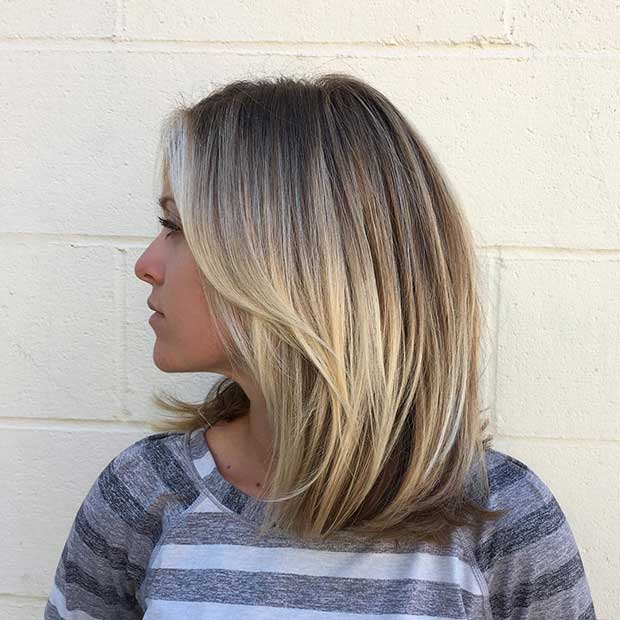 Sometimes you don't need big waves but you don't have to have poker straight hair. This hairstyle is a great example of an in-between look. It can be achieved by a quick blow dry using a large round brush. This will give you straight hair without any frizz and the perfect amount of bounce. These are 27 pretty lob hairstyles you need to copy by 2023. These lob haircuts are easy to style and maintain, they're beautiful, and you can customize them to fit any style, color, or look. The lob is a beautiful feature. It's great enough to be loved by Brie Larson and Kim Kardashian, but it's also good enough for us.