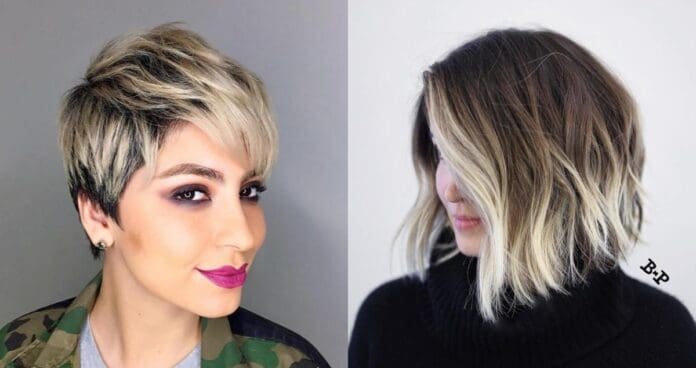 Many examples of ombre, implemented on short hair, look ok but not as impressive as on longer tresses. Nevertheless, there are some perfect examples, where shorter length is not an issue. Explore our hand-picked short ombre hair ideas, but be cautious – some will make you crave a salon visit right away.
Short Ombre Hair Inspiration
How long should you grow your tresses out to try ombre? Well, surprisingly, you can do fine even with a pixie. Both medium-length bobs and short pixies make excellent canvas for coloring short hair if you choose a flattering hairstyle idea. Better see with your own eyes!
#1: Smooth Subtle Fade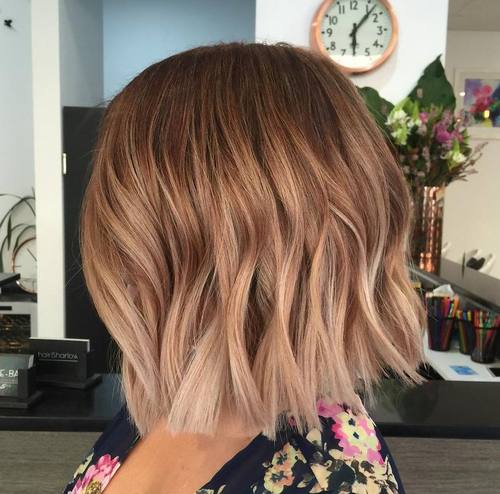 Short ombre hair can be as beautiful as long ombre, and it's also quite diverse. You may go for a bob length and try a soft color fade with trendy pastel or ash tones involved. With ombre you don't even need any complex hairstyles. Soft waves would be the best to present your new color.
#2: Sleek Silver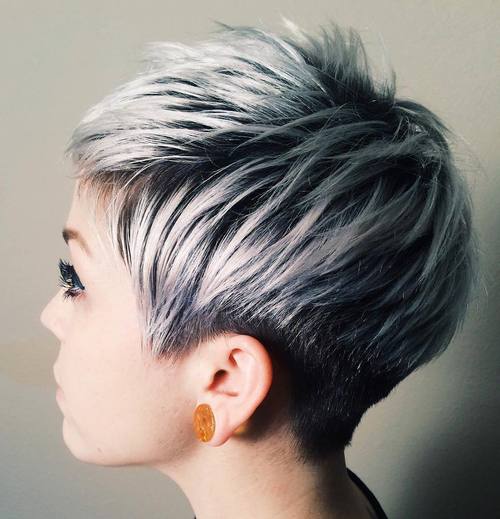 Is your very short hair dying for an attitude boost? A sprinkling of silver in a short hair ombre style, is awesome for a girl with a punk rock soul. Also, a silver pixie is lovely for ladies with small faces and big eyes.
#3: Blue Beauty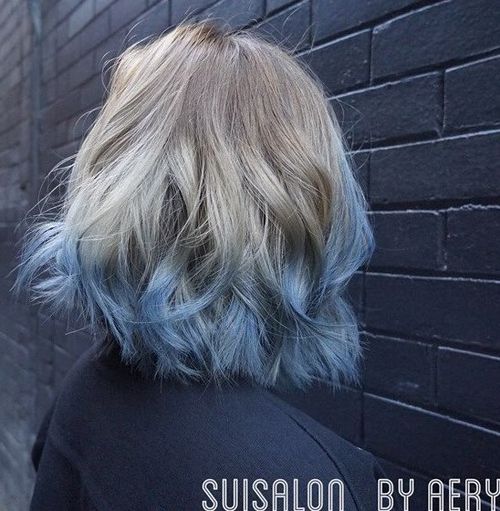 If you like the look of ash blonde hair but want to take it to a new level in terms of color, pastel blue for the ends is a beautiful and fresh solution. Don't forget the casual waves, a little bit shaggy and disconnected at the ends.
#4: Ombre Balayage for Fine Hair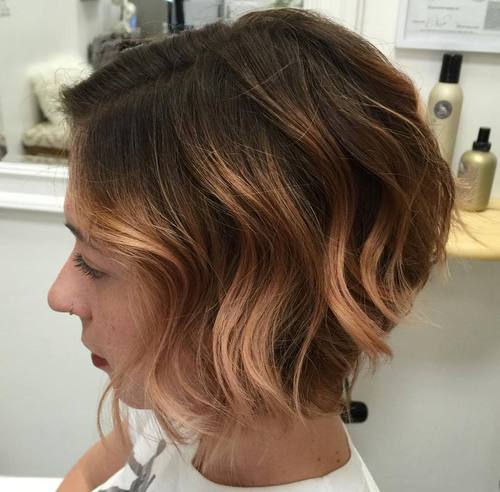 This is yet another way in which you can rock ombre for short hair without making a dramatic appearance. Whether you prefer straight or wavy hairstyles, it doesn't matter; this balayage ombre for short hair will complement your bob in a super stylish way.
#5: Rose Quartz Bob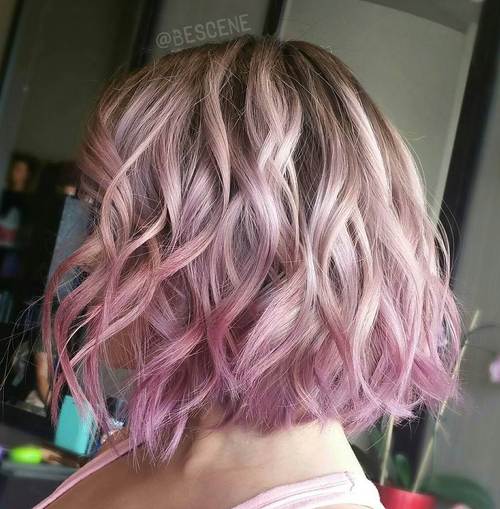 Rose quartz hue is all the rage not only in outfits, but also in hairstyles this year, especially when combined with soft curls and ombre. This lovely bob style is sweetened up with the perfect pink cotton candy hues that will make you completely irresistible. Play around with your pinks and watch the magic unfold!
#6: Short Haircut with Modern Color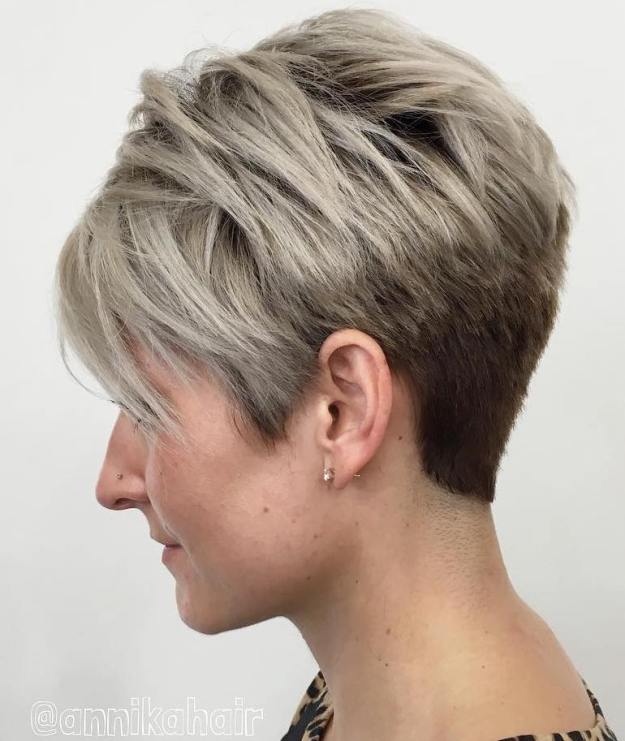 This graduated haircut is a style that's been through several trend cycles, but the color is what makes it modern and different. Short ombre hair is fun to wear and stylish for all seasons.
#7: Pastel Blue Fade for Brunettes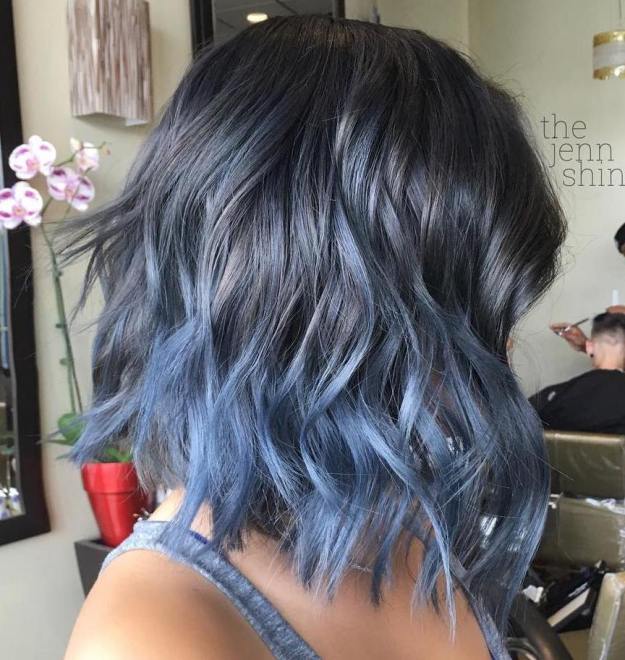 Going brown to blonde is perfectly fine, but how much more fun is it to get outside of the box with a vibrant hue like blue, purple or even green? Start with a dark, natural base color and fade hair into a bold shade.
#8: Color and Layers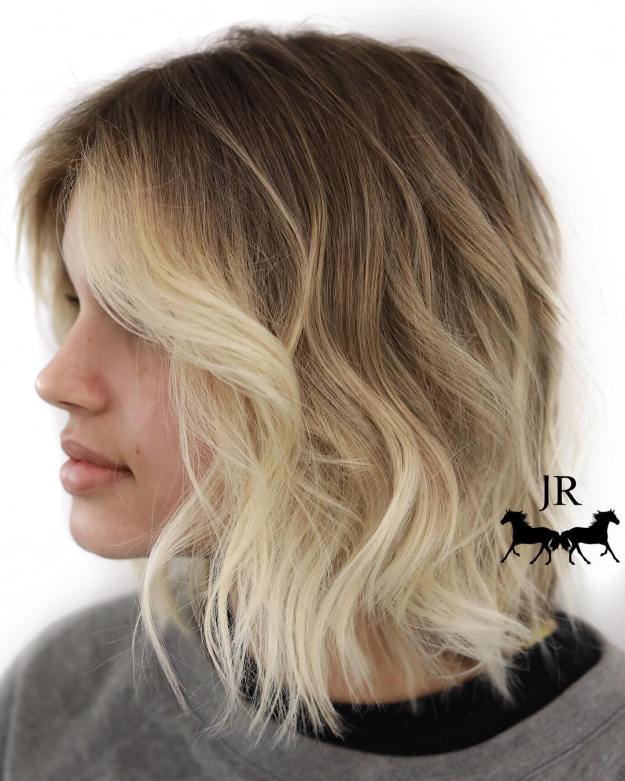 If your hair texture is rather fine, you know how frustrating it can be to hold a style. Ombre hairstyles tend to look better on thin hair, as the color dimension adds the illusion of fullness. Want to beef it up further? Go for a layered cut with lightly feathered lengths.
#9: Redheaded Fun and Stylish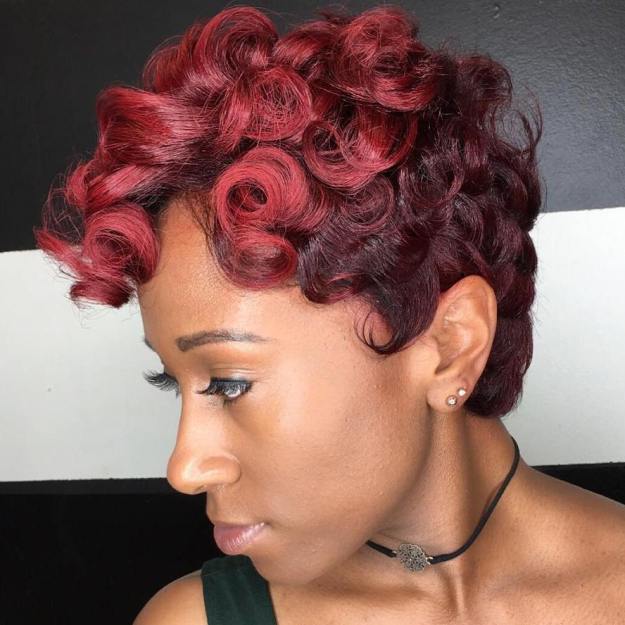 A short ombre certainly doesn't have to follow any rules, so if you feel like going big and bright – go for it! Chunky, naturally coiled curls are made extra fun with a bright red color fading into a deep burgundy.
#10: Short Ombre with Bangs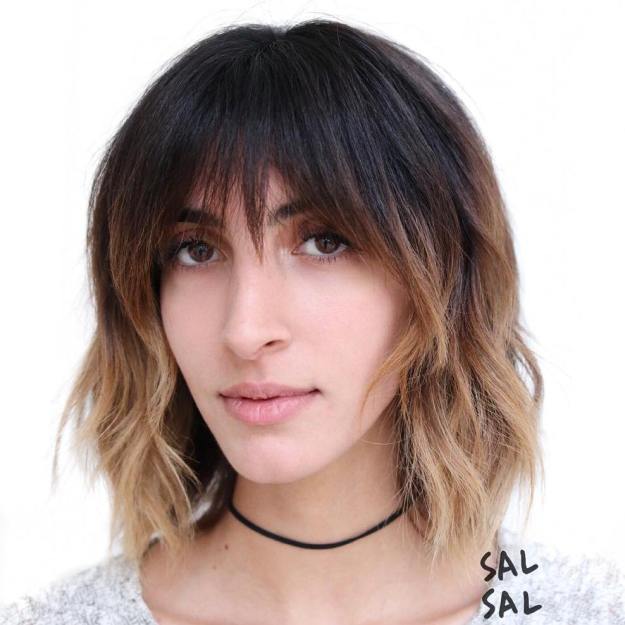 Since some short haircuts can be too severe for certain facial shapes, soften up your look by adding some long bangs and layers. Don't go shorter than shoulders starting out – you can always take away more later.