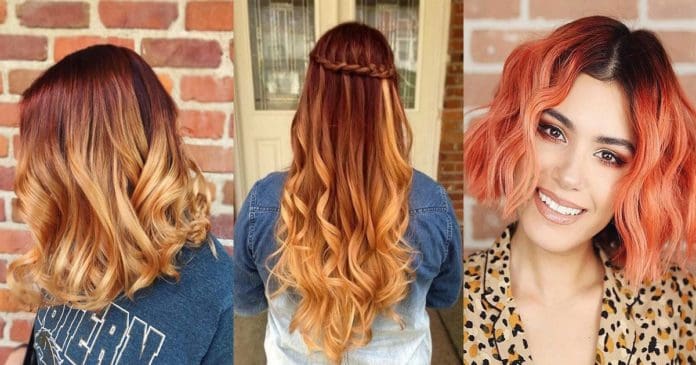 Ombre fall hair colors look best when combined correctly. How should you know what is the right combination to suit the season? There is never a simple answer to that question. But there are some pieces of advice we can share with you to make your life and choice easier. Just follow our lead and you will never need to worry that your hair looks out of date!
Great Options Of Red Ombre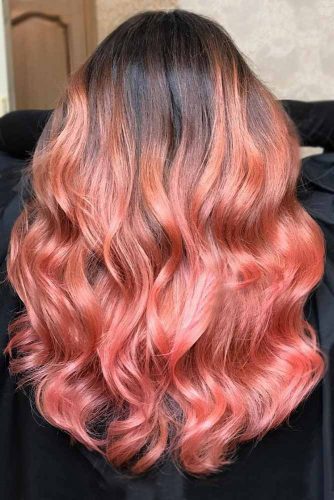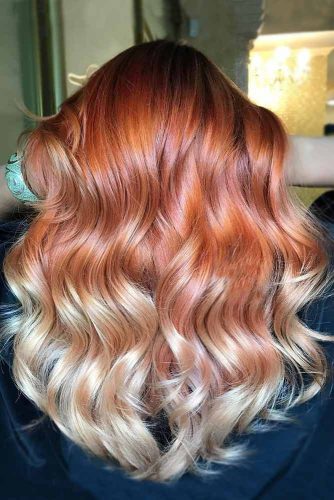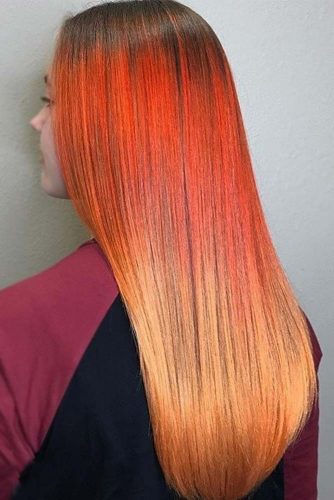 Highlights for dark brown hair are the perfect suggestion when it comes to spicing things up before the new season comes. If we think about the fall, there is nothing better than a bright orange palette added to your hair.
Balayage Ideas For Brunettes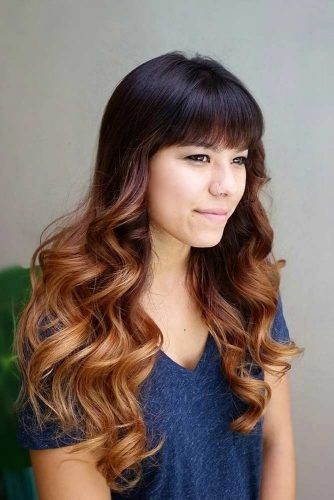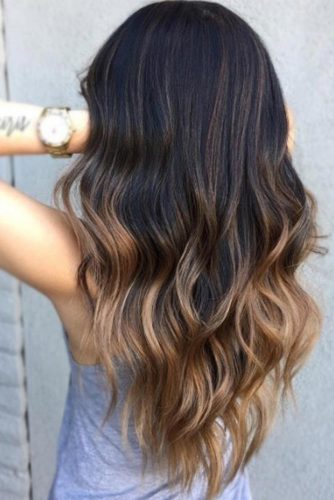 Balayage hair is a trendy technique and you can spot it everywhere these days. But what if you want to not only keep up with the trend but also to stand out? Well, then you should totally opt for spicy blue balayage.
Colorful Ombre Ideas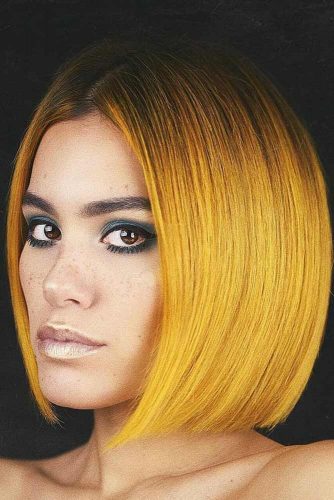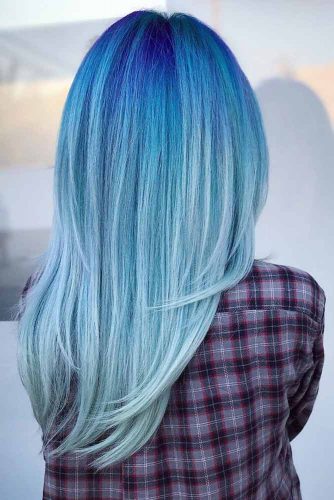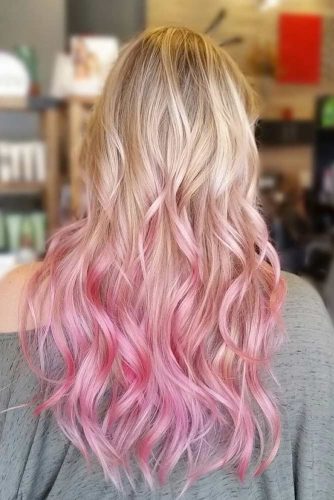 Looking bold and daring is not for everyone, that is for sure. But that does not mean that you can't be noticed in the crowd. In our opinion, you can always make a statement by complementing your baby blonde locks with sweet pink ombre.
Ombre in Warm Tones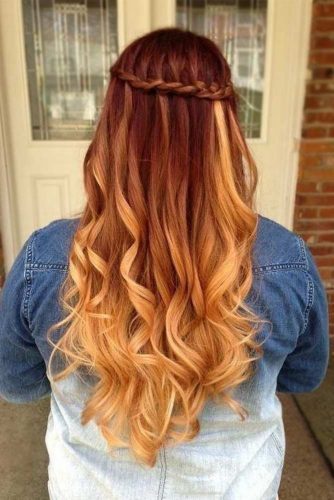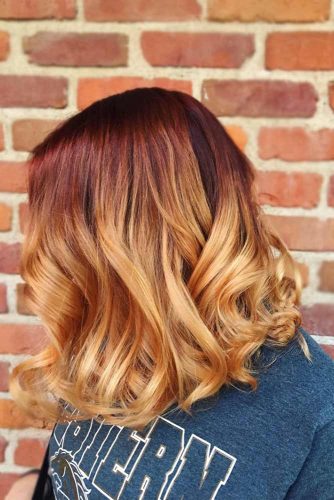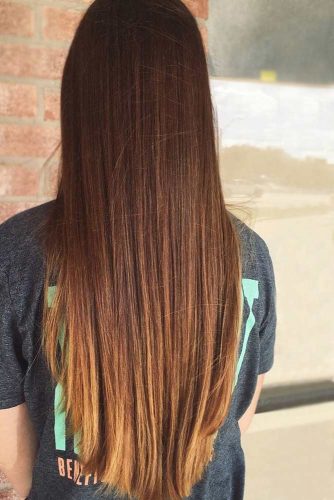 The fall is quite a mysterious season, right? Why not bring that vibe of mystery into your look by adding some copper shades to your mane? Besides, this lovely transition from dark copper to light won't leave anyone indifferent.
Some Ideas for Dark Hair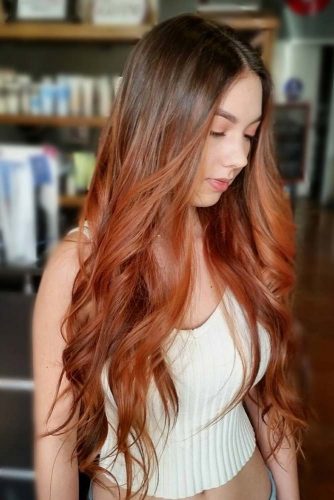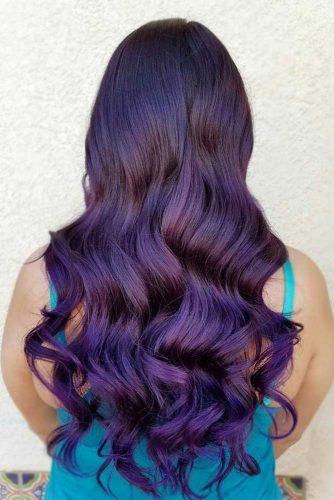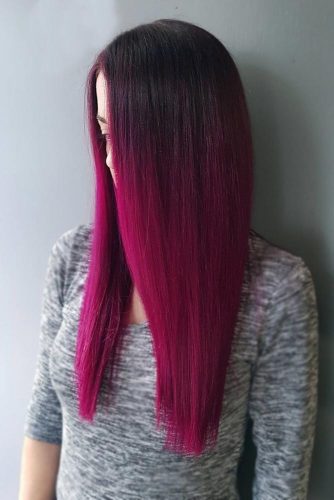 The fall is not all about bright orange shades, that is for sure. That is why we would strongly suggest you to give some deep, plum shades a try. Especially the dark-haired ladies should pay attention to this smooth transition from dark brown to deep purple.
Trendy Brown Ombre Variations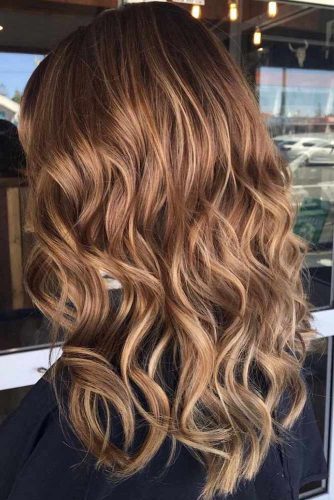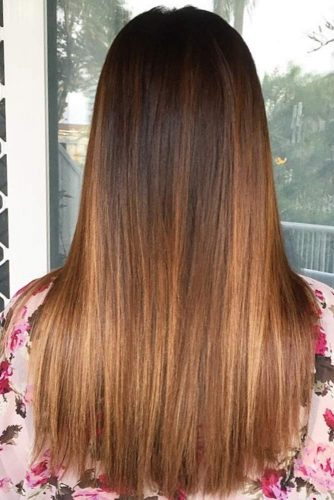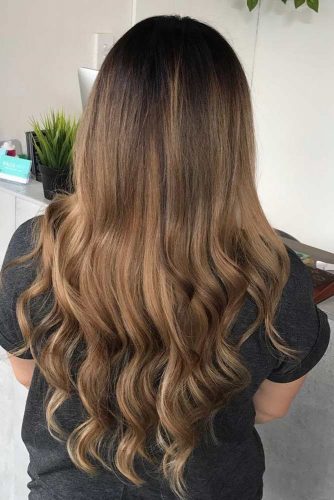 These color combinations are subtle and natural-looking. They will definitely pass even the strictest dress-code.
Blonde Ombre Hair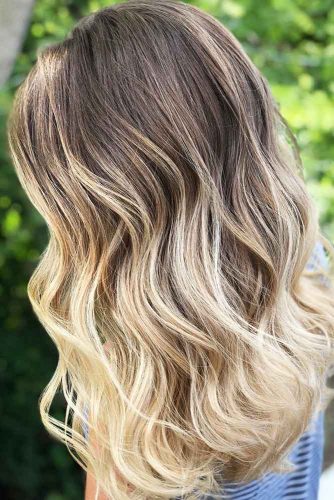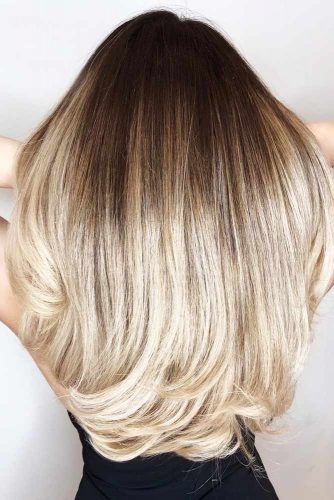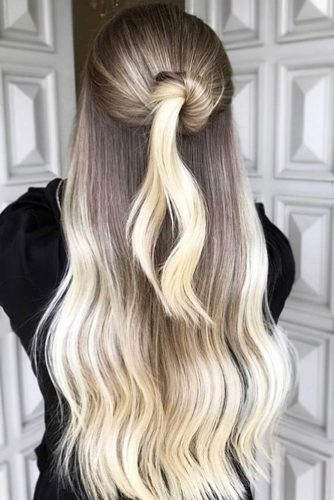 Accentuating your light or deep brunette base with a soft blonde ombre touch is a classic idea that will never become outdated. There's no need in getting a totally new color when you can enhance your natural one with a slight, yet fascinating contrast!
Sombre Ideas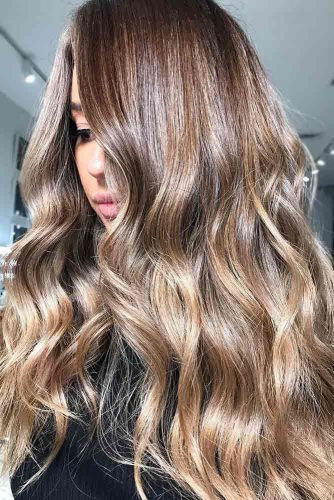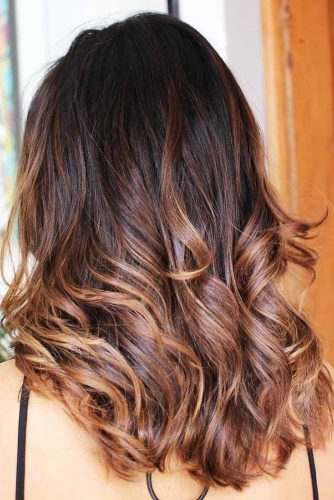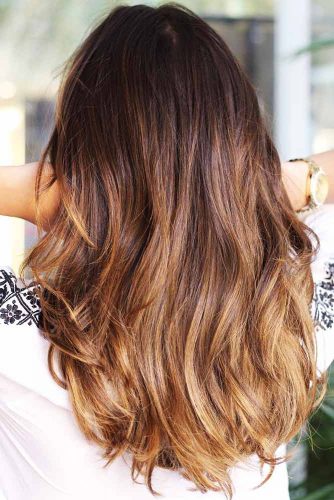 Ladies who find ombre coloring technique to be too drastic, here are some solutions for you. Sombre coloring, which is a softer version of the popular ombre, involves more smooth color transitions, where colors melt with one another seamlessly. Light brown with wheat blonde tips or a chestnut base with caramel ends are the top sombre ideas every lady should try!
Orange Ombre Hair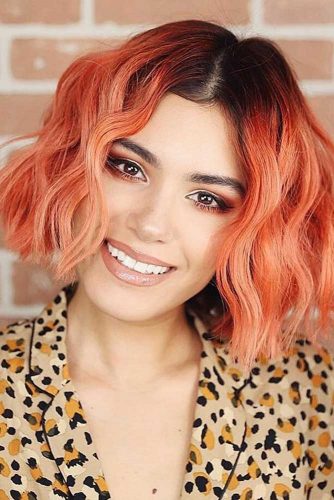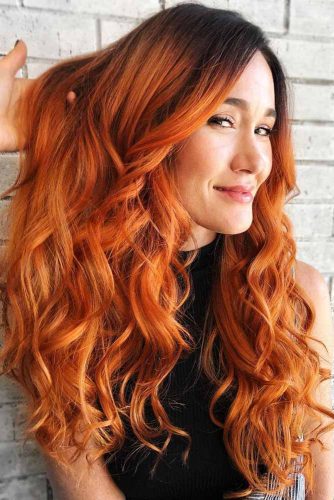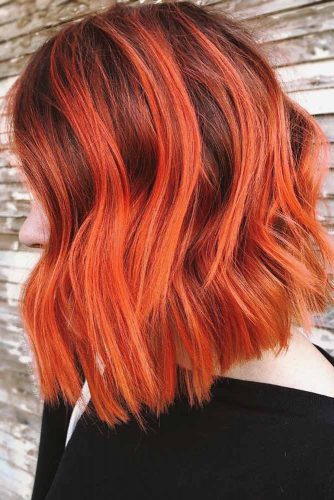 Whatever orange hair color you flaunt with, your look is all about bright statements! The best thing is, going for such a vivid color is easy and flattering for any initial hair color, just make sure that the chosen shades match!
Yellow & Red Ombre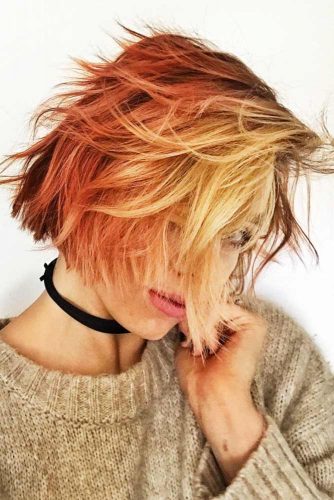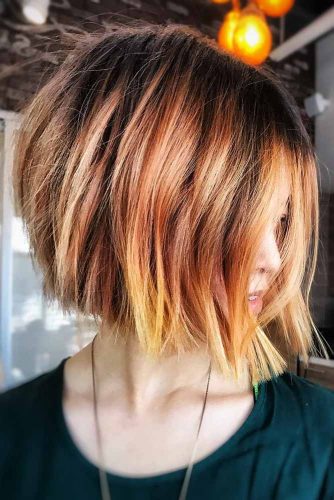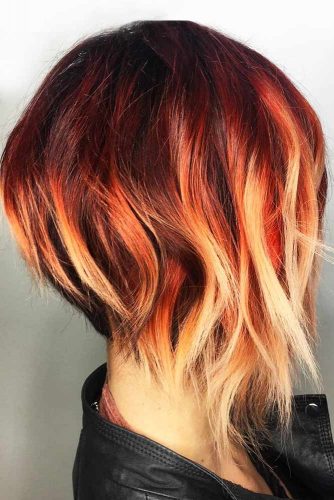 How about you to show off your appreciation of the autumn palette and opt for a look that reminds you of warm fall leaves? Yellow and red colors, achieved with the help of ombre or soft highlights will nicely brighten up windy fall days.