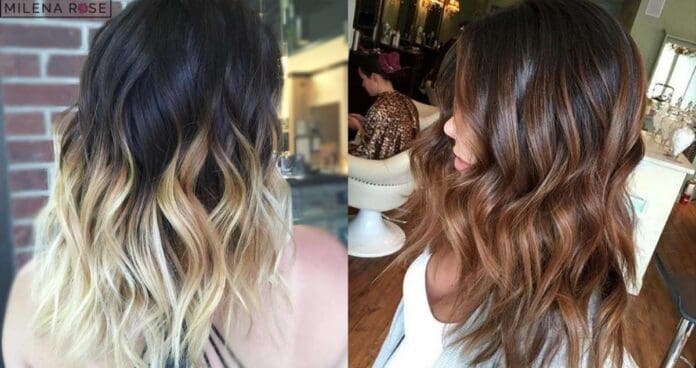 Black ombre is classy and striking. It may not flatter everyone though. Who is black ombre for then? If you have highly contrasting looks and natural dark hair color, you may try black fades into browns, reds or even blondes. Long hair is a plus for ombre, since this coloristic technique requires length to do a quality fade, especially if it's as dramatic as most of black dip dyes. Check out the creative variations of dark ombre hair and get inspired for your next visit to the salon.
The Unlimited Possibilities of Black Ombre Hair
With natural blonde hair you can go only a few tones lighter in ombre. In this case you achieve a dramatic transition of colors, only if you go for a reverse ombre or darken your roots previously. With dark brown and black hair you can transition to any color of your preference, including unnatural pastel hues and bold, bright colors. Besides, your ombre for dark hair will last for months, and you won't have to worry about the root growth, as you would with a solid hair color that's different from your natural hair hue. Check the following ombre ideas for brunettes to choose the hues and patterns you like the most.
#1: Dark Ombre with Caramel Shades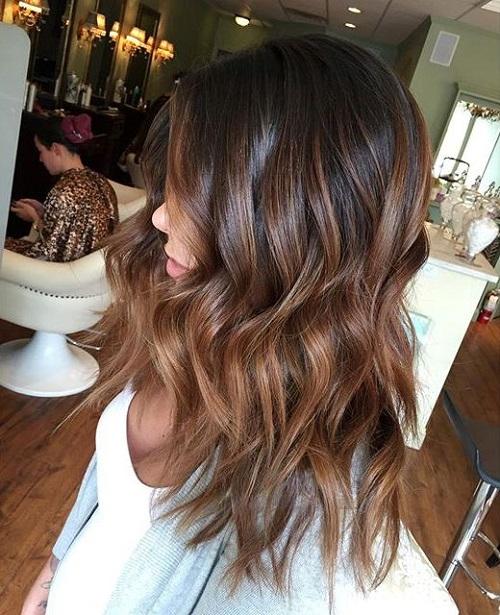 Ombre for black hair can mimic the look of sun-kissed locks. This hair color solution is perfect if you want to lighten up your natural hair color with a dark ombre effect that is shiny and healthy-looking.
#2: Copper for Dramatic Shine and Natural Beauty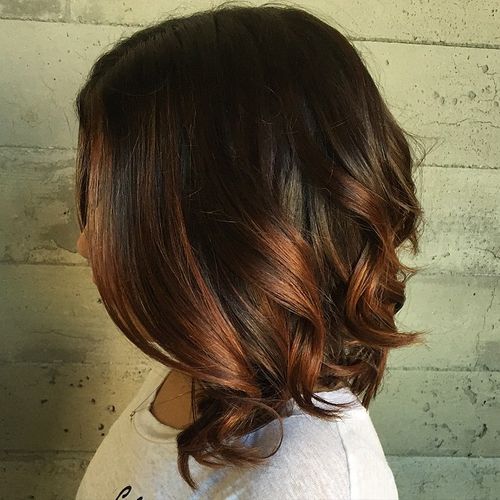 Copper tones are a great way to do dark ombre hair. Mingled in with deeper shades of brown and black, copper tones can add dramatic shine to your mane.
#3: Subtle Dark Ombre that Won't Cause Drama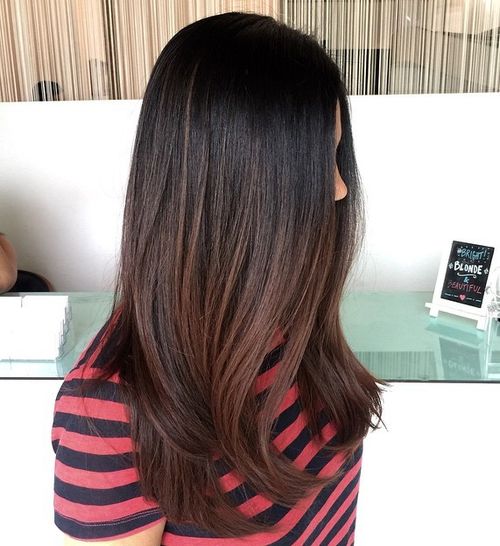 If you prefer a natural look, such a subtle black to brown ombre will mimic the natural look of lighter ends and darker roots.
#4: Black to Brown Ombre with Sun-Kissed Tips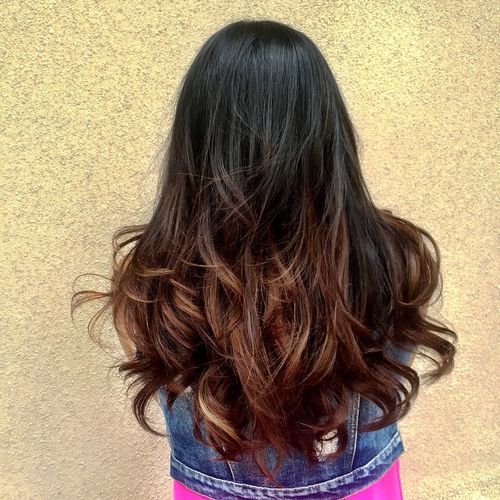 Long hair has enough drama, so keep things subtle by going from black to brown with gentle color changes. A few natural shades can go a long way in making your hair look great and keeping it healthy.
#5: Going Gray Ends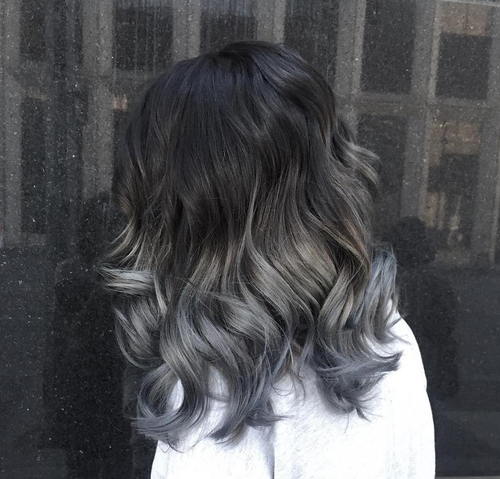 Going full gray is a big commitment. Lessen the impact while creating a statement style with black hair that has shades of gray at the ends. Note that the very tips are gaining the bluish tint to set off the noble steel gray shade used in the middle.
#6: Black and Tan Ombre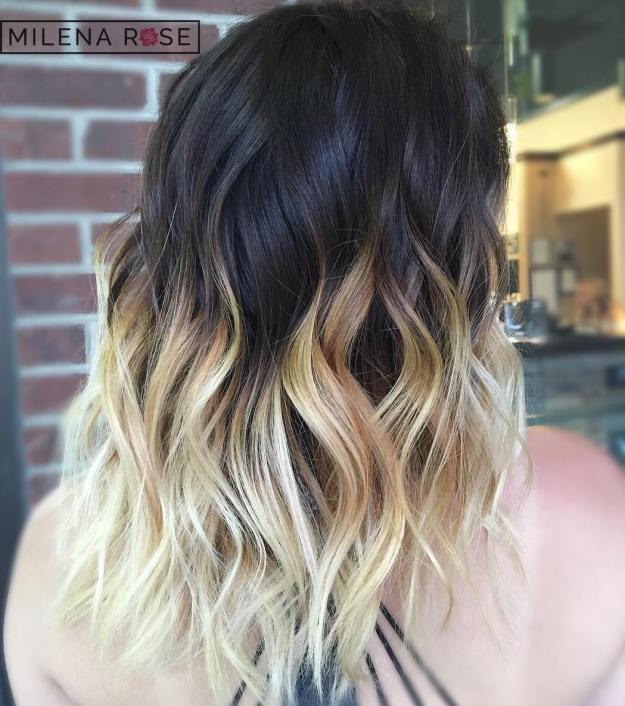 Ombre variations are known for being inspired by the sun and having a glowing goddess flair, but what if you want a version with a little more edge to it? This grungy goth style gives you the best of both words: black and platinum hair.
#7: Sleek Fuchsia Ombre for Black Hair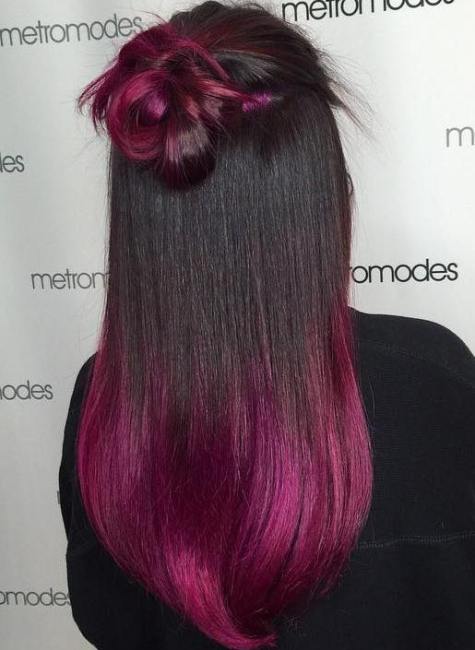 One of the most beautiful ways for a girl with black hair to rock the trend is to go for a bright burgundy ombre (or red if that's more your thing). If you have cool toned skin, you'll likely look best with red purples, but if you have a warm skin tone, you should try something that is true red or with hints of orange.
#8: Subtle Copper Ombre for Dark Hair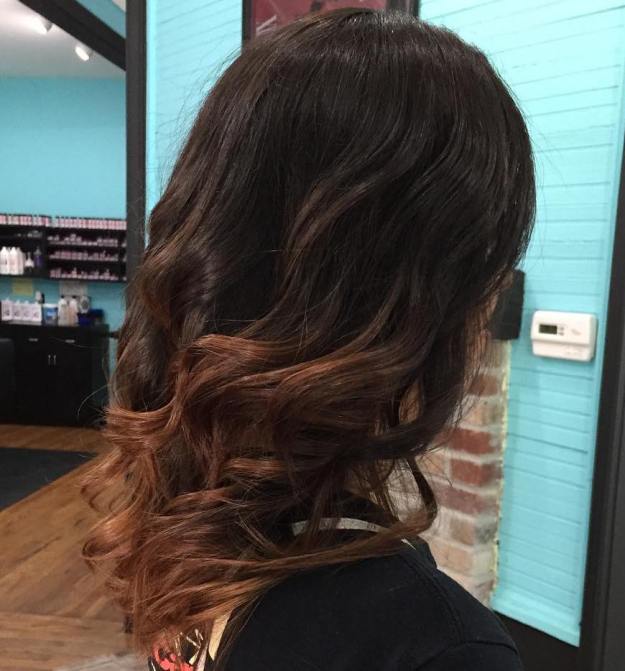 Here's a fantastic option for a girl who seeks a subtle ombre: copper. Any hue from warm brown to caramel will look gorgeous on black hair. If you can't decide the exact shade to add to your ends, try holding up pictures on your phone against the clothes in your closet to see what goes with your wardrobe best.
#9: Dark Ombre with Sandy Hues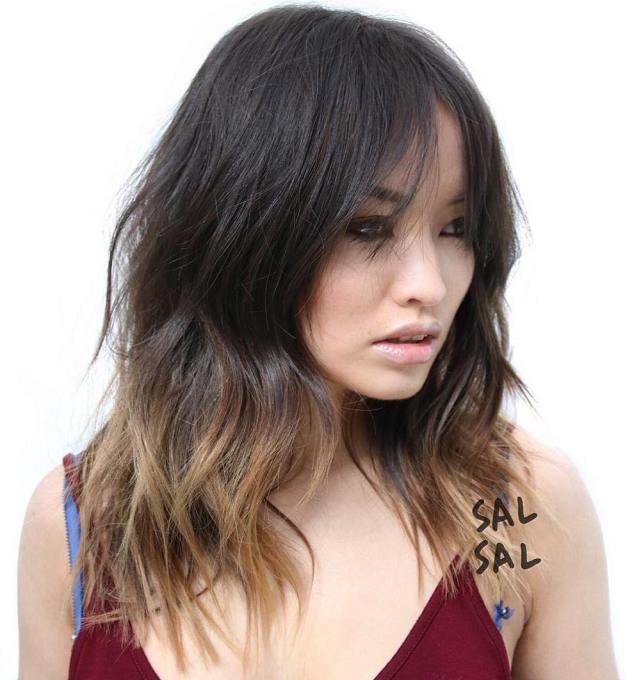 For an ombre style that is completely on-trend, ask your stylist to tone your bleached ends with a sandy caramel shade. When you remove the gold and brassy hues, you'll get a look that is very flattering for dark hair and light skin. Girls with darker skin can experiment with golden brown hues.
#10: Brown and Red Ombre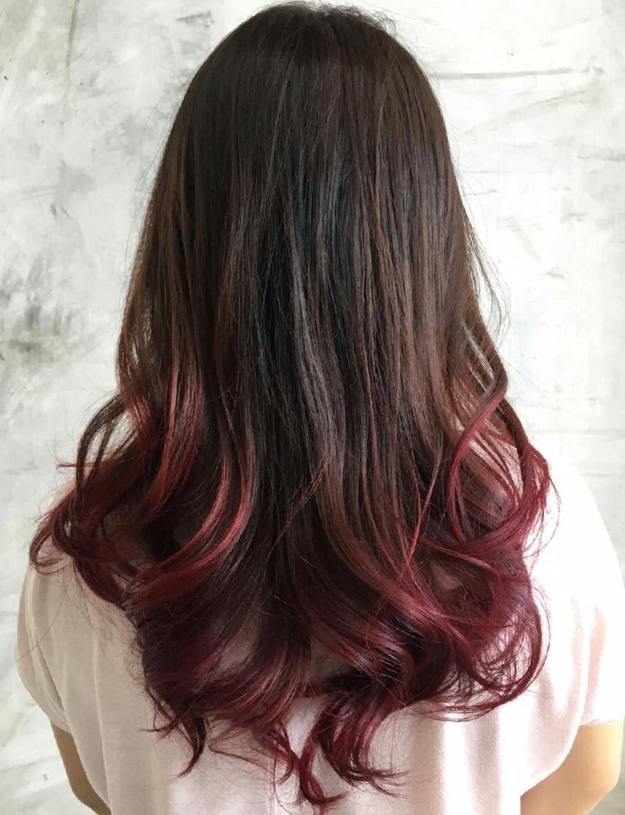 This cute style is sweet and simple. We love how the white tee makes the red ends really pop. Consider what you will wear with your new ombre look. Wearing bright or light colors on top helps a dark ombre stand out much better.