Sick of constantly having to untangle a knot in your long hair? An inverted bob is an answer. Unlike regular bobs, inverted bobs (also know as graduated bobs) are short at the back and long in the front. There are so many styles to choose from and about a million colors as well. If you want to dye your hair that is. It's entirely up to you. There are even a few lobs (long bob) in there too. We've compiled a list of some of the best-inverted bobs we've come across. So sit back and check them out. Oh and most importantly, enjoy.
1. SHORT BLONDE BOB
Do blondes really have more fun? We bet they do if they have this hairstyle! Whilst this cut is quite short, it's still soft and playful with the incorporated ombre technique. And you can pull it off too.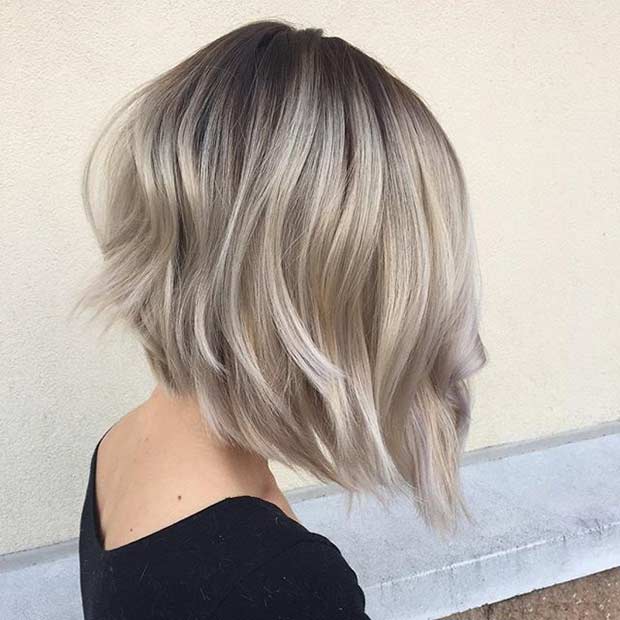 Taking care of the colour and shine is your only job to maintain this look. You don't even have to worry about your roots growing through – it'll just add to the look.
2. BLACK INVERTED BOB + LONG FRONT LAYERS
Cutting your hair short can seem quite daunting. This look is perfect if you're not 100% ready to take the plunge. You'll get all the volume and boost from having a bob, but still have some length in the front to play with.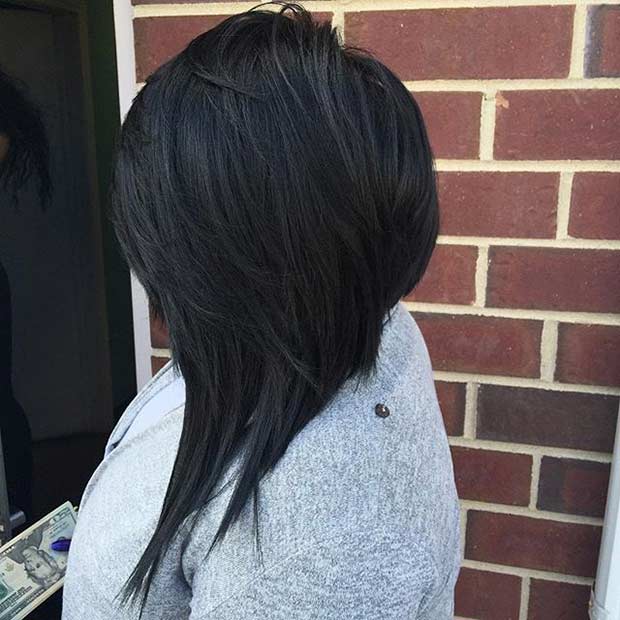 A jet black bob is quite a striking hairstyle and it's definitely one we recommend. It's a lot easier to maintain than any other colour that's for sure.
3. LOB STYLE + BALAYAGE HIGHLIGHTS
Lobs or long bobs are way easier to manage than their shorter alternative. The added length means you can style them in tons of different ways. It's the best of both worlds.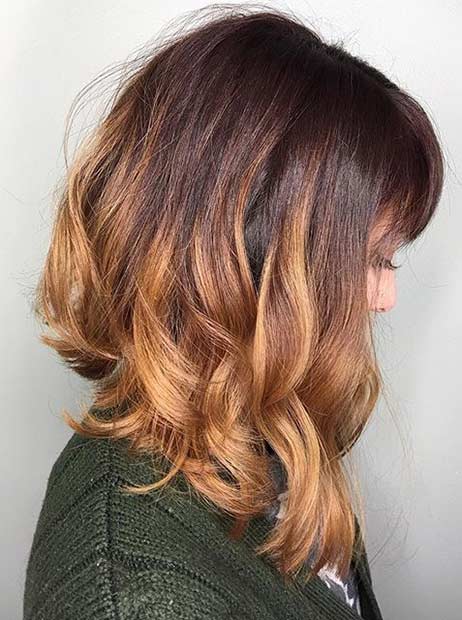 If you like the look of chunkier highlights in your hair, you should definitely try out the balayage technique. Balayage is of French origin and means "to sweep". Literally sweeping any colour you want, through your hair.
4. INVERTED COPPER BOB
Going red doesn't mean you have to go bright, bright red. There are so many tones you can choose from. This warm coppery tone is great if you want a more natural style.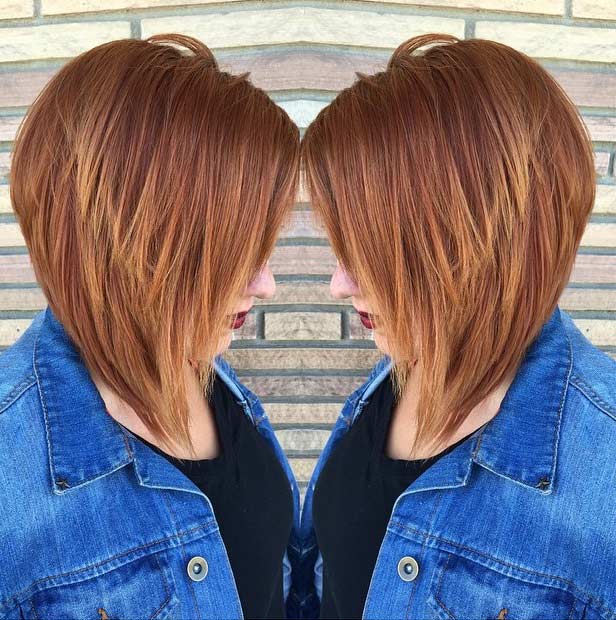 It's a lot easier to maintain too. Don't get us wrong, you'll still need to use colour protection hair products, but the colour will take longer to fade. Which means fewer visits to the salon for you.
5. SUN-KISSED INVERTED BOB
This bob is perfect for spring… and summer too! With the sun highlighting all of the lovely hues running through this style, you'll feel like a million bucks. The sun will even help brighten you hair over time – intensifying this look.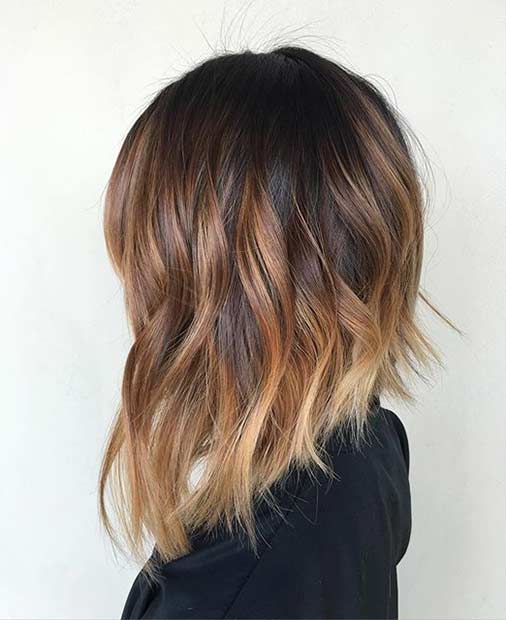 Having it long at the front makes this quite a soft, romantic look. The all over ombre makes for a flawless finish, as the chocolate, caramel and blonde colours sweep effortlessly through the hair.
6. SHORT, STACKED BOB HAIRCUT
If volume is what you want, volume is definitely what you'll get with this look. This hairstyle has so much boost in it, we're mega jealous. We're pretty sure most of it is natural volume though.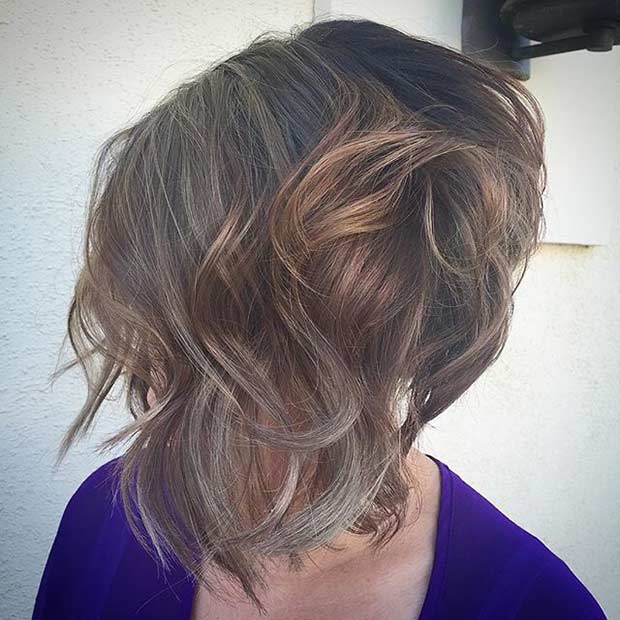 Although there definitely could be some back-combing in the mix too. Lots of short layers make up this style. They're also the reason for all of that volume too – well some of it anyway.
7. COPPER BOB WITH BLONDE HIGHLIGHTS
This inverted bob is truly flawless. Just look at how effortlessly the copper tones melt into a dark blonde toward the end. Highlights are the best way to create a softer look, rather than just picking one uniform colour.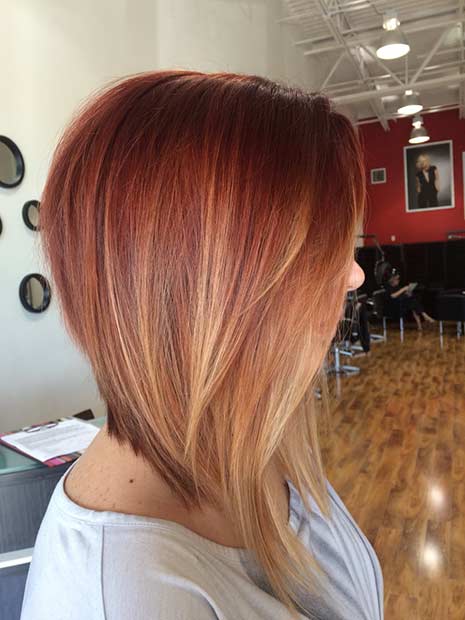 Not sure whether a bob's for you? Don't worry ladies, we've got you covered. This style is on the longer side, so if you like it you can always shorten it. And if you don't – just let it grow out.
8. TRENDY HAIRCUT
This is by far the most natural style we've come across. Whether you're someone who doesn't want to colour their hair at all, or someone that's so sick of dying their hair that they want to get back to their roots – literally – this look is for you.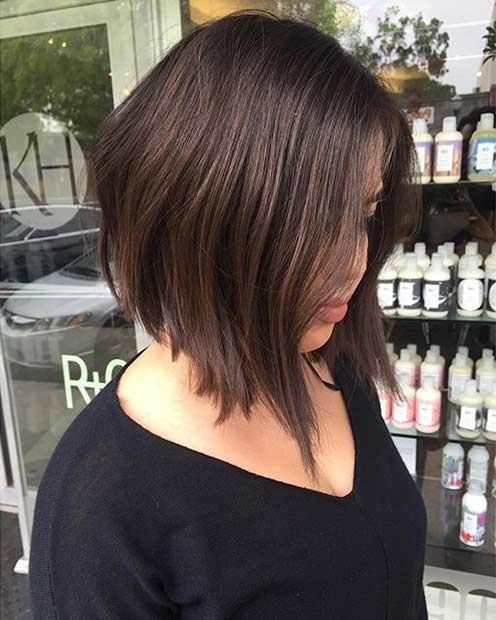 It's all about the cut with this one. The choppier the ends, the edgier the look. You don't even need layers to boost this hairstyle up.
9. MESSY, LAYERED INVERTED LOB
Want to rock the messy look? This one's for you. The sexy just-rolled-out-of-bed look is one we've all tried at one point. It seems so hard to get right though, doesn't it?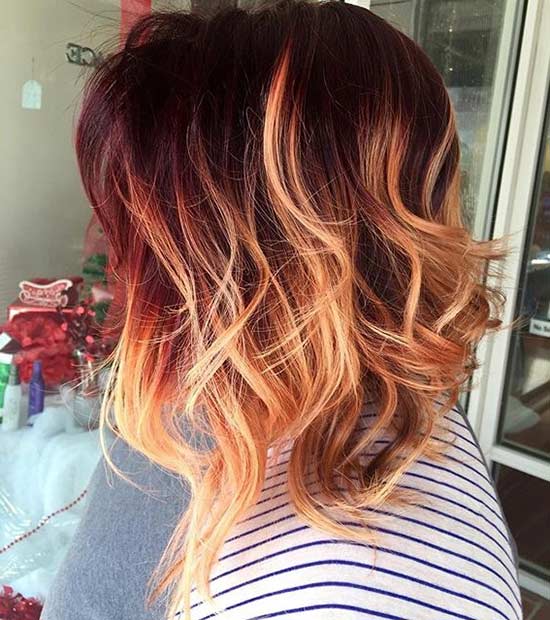 We've finally found the solution. Layers. It's that simple. Think about it, when you add layers it adds volume. And volume is good. Now throw in a bit of colour and your once lifeless hair has been completely revamped.
10. SHORT ORANGE RED BOB
Here's to all the natural redheads out there. Oh how we wish we could have your hair. Thankfully now, we're actually in with a shot. Well we'll still have to maintain the colour and get our roots done once in awhile, but it's totally worth it.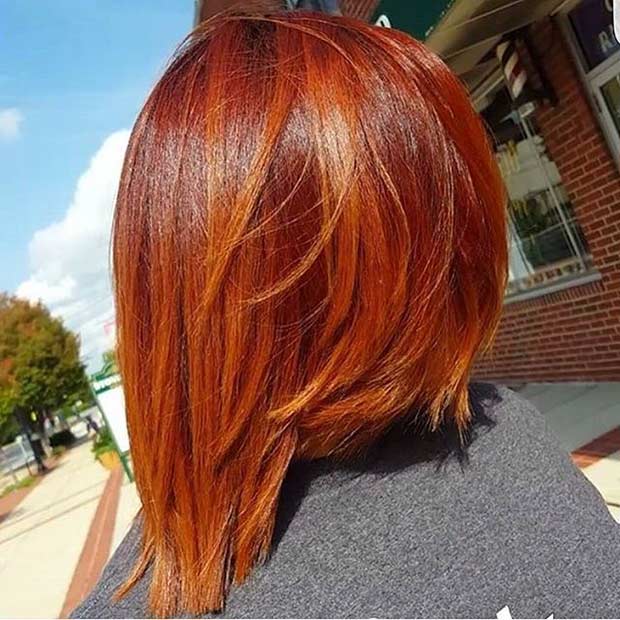 This oh-so-striking orange is perfect for the spring and summer months. Just imagine walking down the street with you hair glittering under the sun's warm rays.