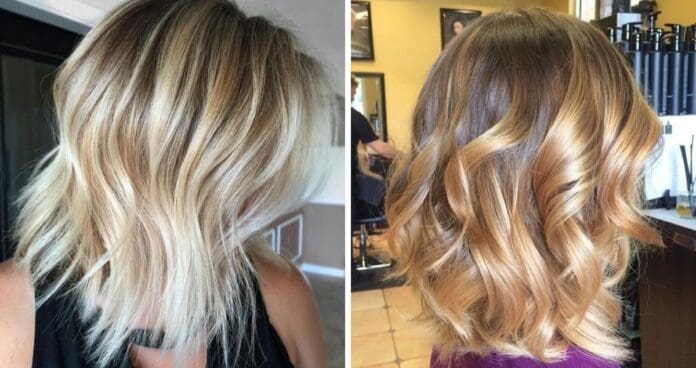 Blonde hair color is so versatile, that you might not even know there is a specific name for this or that shade of blonde hair color.
Honey, caramel, strawberry, butter, champagne blonde – most shades sound so tasty that you cannot deny your hair a treat. Not to mention platinum and golden blonde hues suggesting that your hair can be your most precious jewelry. More than that, balayage and ombre color techniques allow blending several of these tones in one hairstyle.
The gallery below will help you know which type of blonde you want to be this season.
#1: Buttery Blonde Hair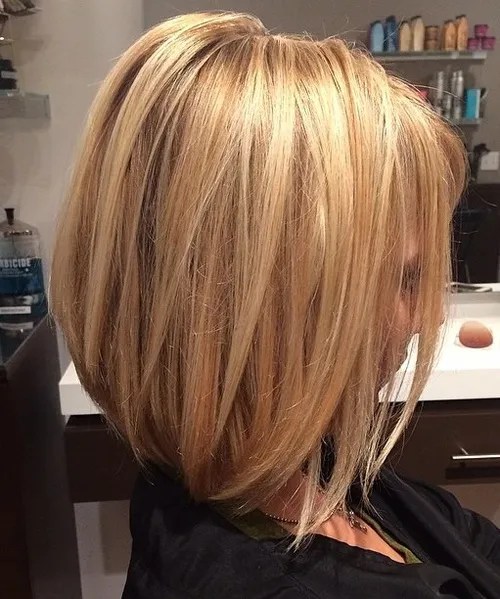 Instagram / @HAIRBYXTINALOMBARDO
Here is an inviting buttery shade of blonde that seems to have come from under the California sun. It looks dimensional and very attractive to the eye, simply because it instantly awakes associations of blissful hours by the ocean.
#2: Pearl Blonde
Healthy and natural-looking flaxen hair with pearl blonde highlights is a beautiful solution for girls who want to brighten up their dishwater blonde locks and get a new sophisticated hair color that won't be too outlandish or yelling.
Instagram / @UPTOWNHAIRSTUDIO
#3: Brown Blonde Balayage Lob
Today's hair ideas are endless because of the richest variety of hair shades you can mix in different proportions and get new looks even with your basic haircuts and hairstyles. Dimensional ribbons of brown blonde hair are always impressive whether your locks are long or just grazing your shoulders.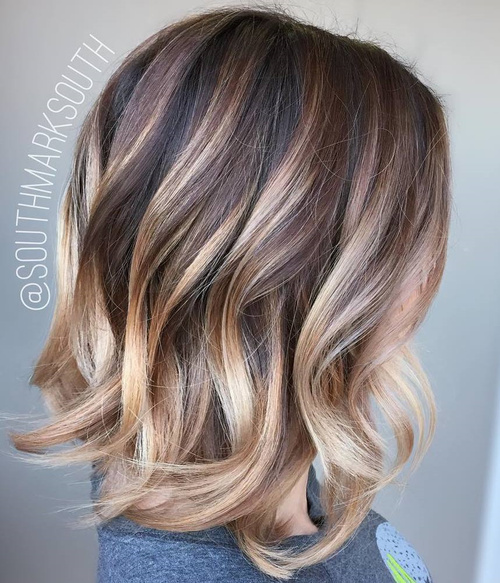 Instagram / @SOUTHMARKSOUTH
#4: Medium Blonde Balayage
This medium shade of blonde will be a good choice for brunettes who do not want to stick to very light blonde hair but would rather prefer a low-maintenance balayage that still offers the look and all the perks of blonde locks.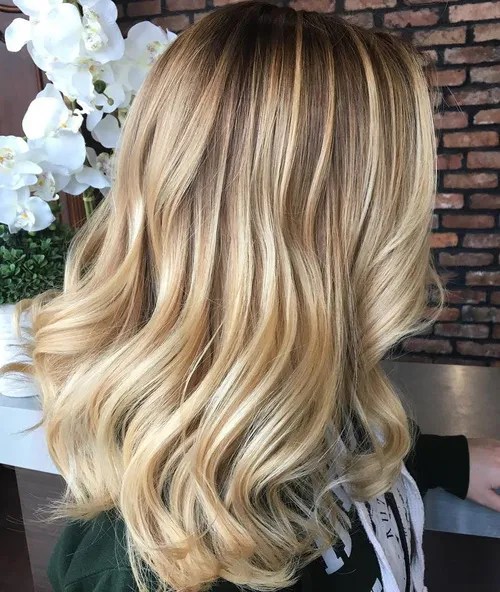 Instagram / @THESCISSORSAMMURAI
#5: Brown Blonde Layers
As stated earlier, one of the main things to remember when rocking blonde is to be mindful of your complexion and what hues complement it. For olive tones, dark blonde hair with streaks of light brown and lighter blonde will work great and won't be hard to update when the roots grow out.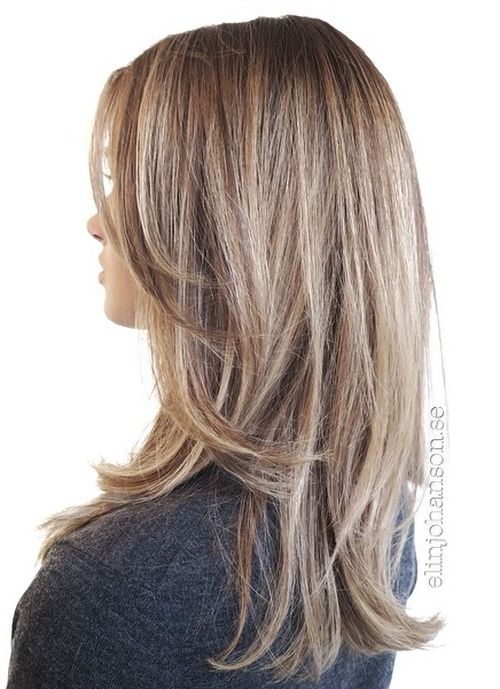 Instagram / @STYLEELIN
#6: Caramel Blonde Hair
Caramel blonde is the sweetest and warmest reddish blonde hair color. It will make a beautiful frame for a face with the lightest skin tone and blue or green eyes. Very subtle blonde babylights and a few richer red streaks add to the complexity and uniqueness of the final result.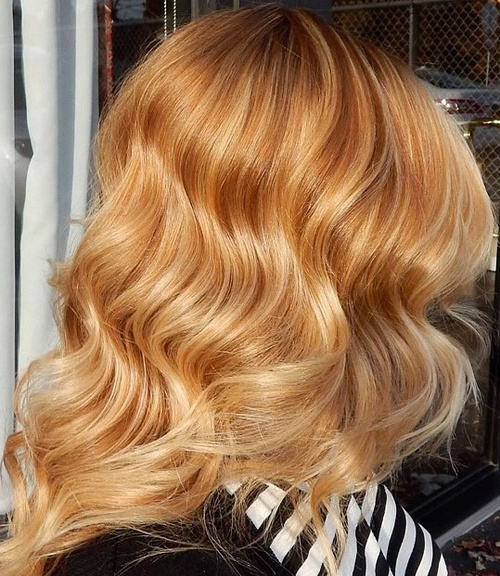 Instagram / @AMANDAINTOHAIR
#7: Bouncy Caramel Blonde Bob
Dirty blonde hair is a complex color that is not dark enough to be considered brown, though it's not an average blonde either. Some of the most popular celebrities that have embraced this shade are Jennifer Aniston and Lauren Conrad. Because it's a low-maintenance color, it is best paired with a low-key style like casual messy curls.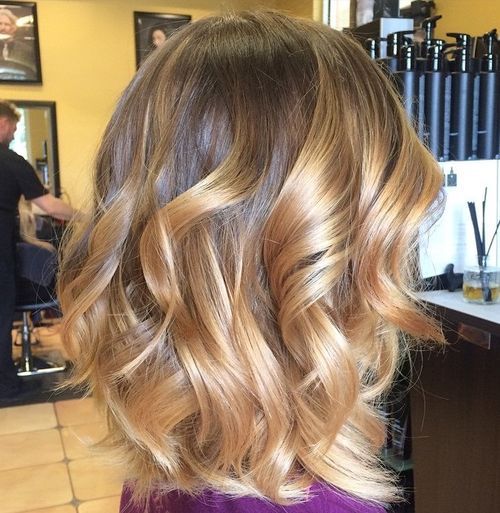 Instagram / @SUSIEHAIRHERO
#8: Straight Sandy Blonde Layers
In contrast, pale blonde hair color is particularly flattering on women with fair or cool-toned complexions because of the beige hues in the color. It is important to avoid being washed out with such light colors, so make sure to help your facial features pop with rich-colored lipstick and mascara.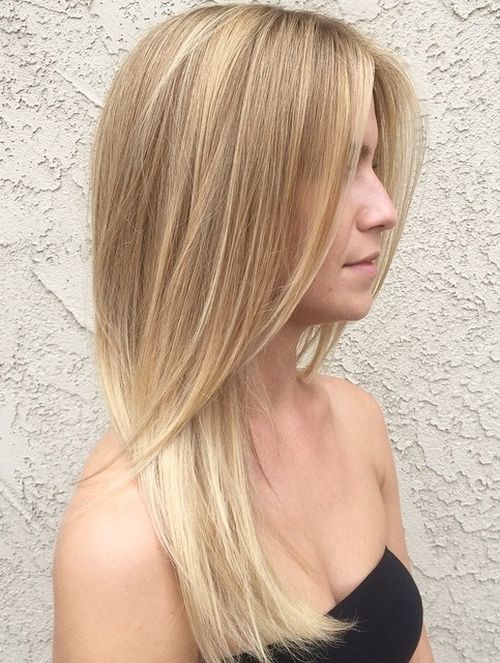 Instagram / @TARAREICH
#9: Rosewood Blonde Waves
What a gorgeous and sophisticated hue we knew nothing some 5-10 years ago! Is it blonde or brown? Is there a hint of pink or it's just the lighting? The most amazing hues can't be described in a few words. They create a unique look for you and make you feel special.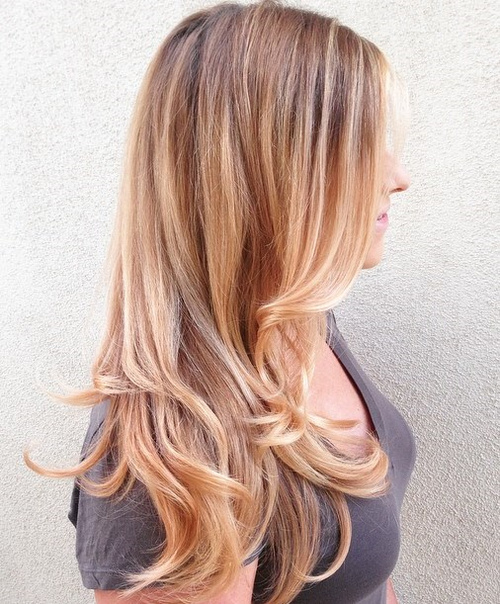 Instagram / @CARIEPETERSBEAUTY
#10: Beige Balayage for Light Brown Hair
With such beige blonde highlights brushed on the sides of your angled ash brown lob, you'll rather look like a blonde, not a brunette. A stunning idea for a lady who wants to soften her look, but still appear pulled together thanks to the geometric silhouette of her cut.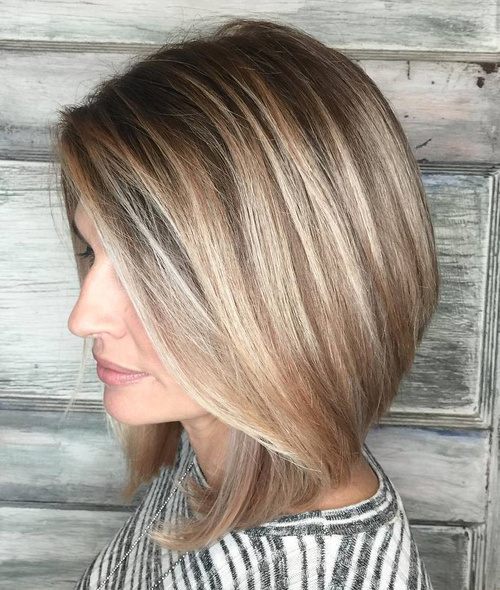 Instagram / @JESSICANEAL.HAIR