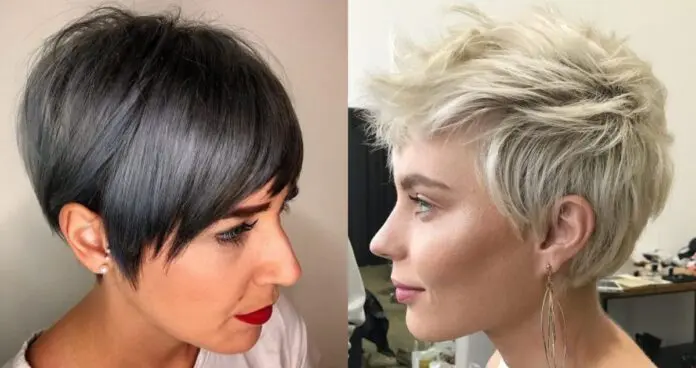 Originally rocked by iconic Audrey Hepburn and further popularized by Twiggy and Mia Farrow, 65 years later the pixie haircut has been still starring on both red carpets and streets. Featuring shorter tresses on the sides and nape, this 'do opens the facial contours and neckline, bringing into sharp focus the beautiful bone structure of female faces. Gamine and feminine, fun and elegant, pixie cut styles are versatile and low-maintenance, with the potential to flatter any woman.
Short, Medium and Long Haircut Variations
From bold fades to pixie-bobs, there are different types of this exciting hairstyle to fit every taste. Longer versions come with more styling options, while tight crops offer our favorite wash-and-go style, not to mention a bunch of in-between hairdos. However, your lifestyle and styling abilities are not the only things to consider prior to taking the plunge.
Long Pixie Cuts for Versatility
The long pixie leaves more length either throughout the cut or only on the top, thus granting plenty of space to play with styling, as well as a kind of security blanket to balance some downsides. "Keeping it longer on top gives you that versatility to sweep it to the side, part it in the middle, pull it back, or create waves. It's also flattering for almost everyone. You can play down a square jaw or round face," says Anh Co Tran, hair wizard behind Coco Rocha's cut, to Allure. Besides, it's a go-to option for those who grow out their crops and fringes with the next stop at the pixie bob haircut.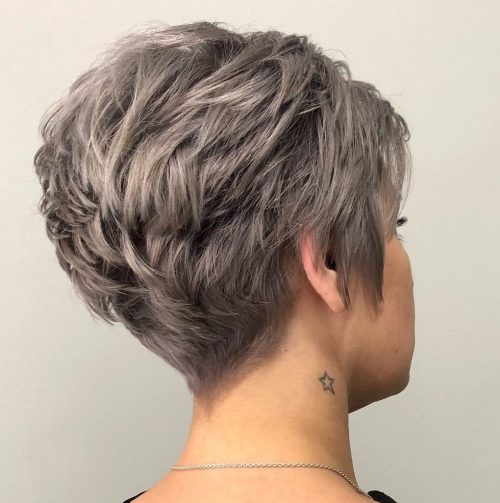 via @nikolay_soghomonyan
This pixie arrests the eye with its strongly wedge-shaped back, leaving much space for thick hair to show its lush body.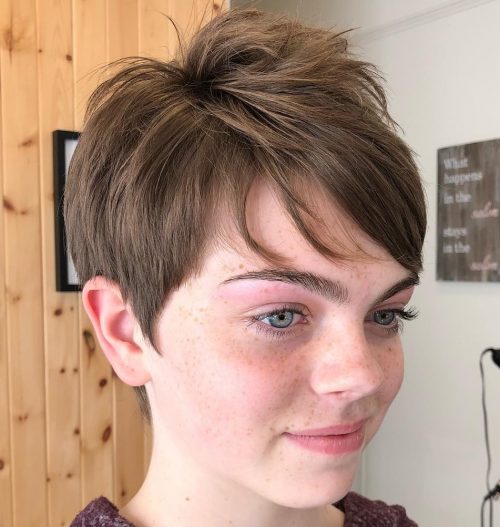 via @_hairbysilvana
Added volume at the crown is always great for a round face, since this gives it the required height. Here, shorter choppy layers on top truly succeed.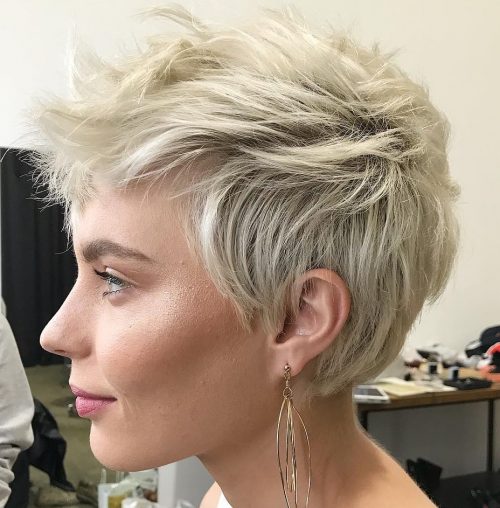 via @quecolour
While fine hair tends to fall flat, this pixie sparks with texture and movement due to choppy tresses styled in different directions.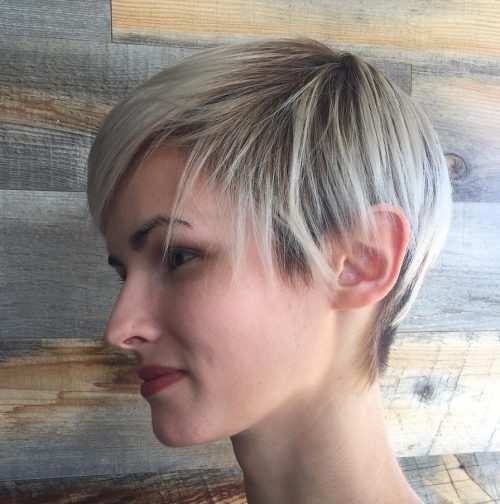 via @lynzeecorbett
However, you can also go sleek with your thin hair, letting the color transition bring some depth into your hairstyle.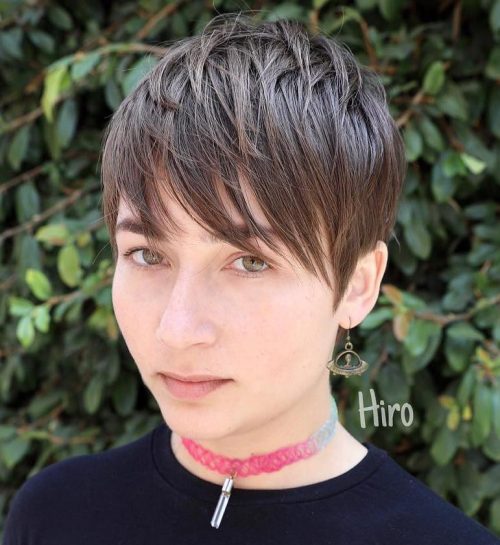 via @hirohair
Piece-y bangs in the front coupled with tapered strands at the crown – drum-roll, and your super-duper pixie is all ready!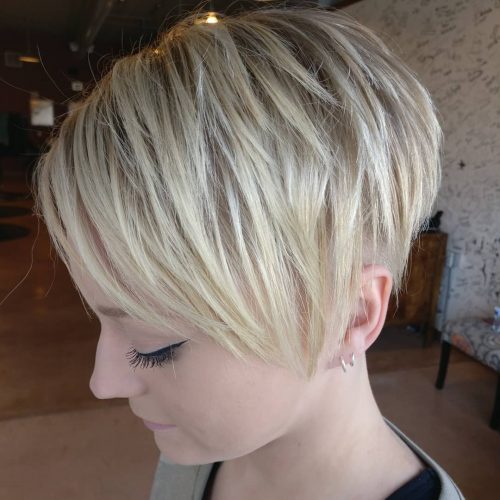 via @hairbyklavre
This hair is heavily sliced and layered to radiate a shaggy texture, with an undercut serving to elevate the longer tresses.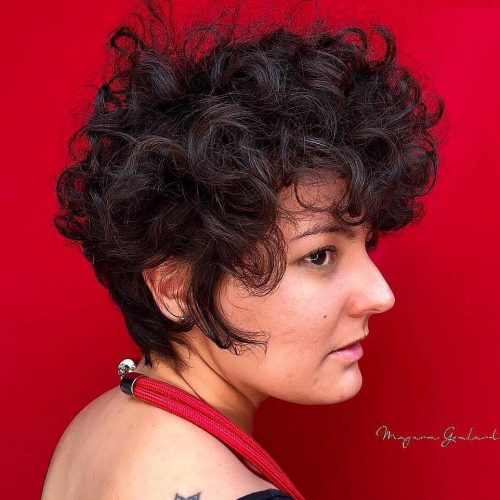 via @maygovintage
The short cut at the back works to set off this amazing bush of curly hair, carved for a more defined feel. And look at that flirty ear lock!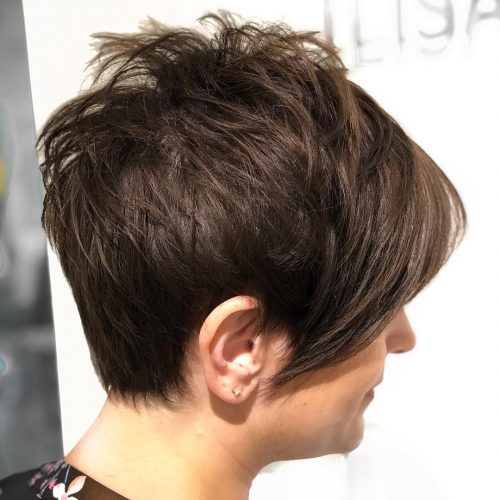 via @lisaturleysalon
Don't hesitate to blend shaggy and polished styling within one look. The contrasting textures are eye-catching, and you'll get a more airy feel.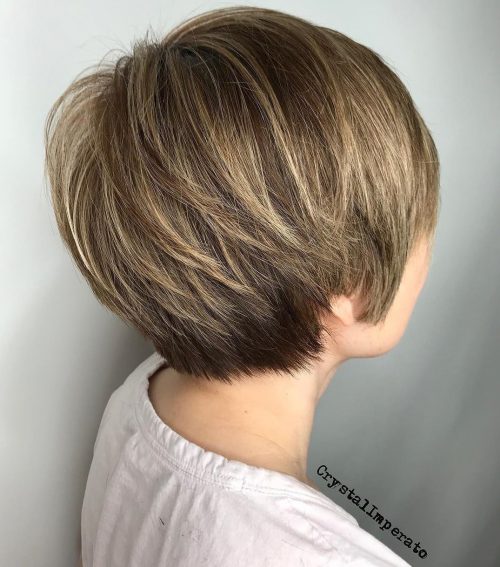 via @hairlover603
This thick hair shines through a very long pixie cut. It allows for displaying soft and natural highlights, brightening the tapered pieces.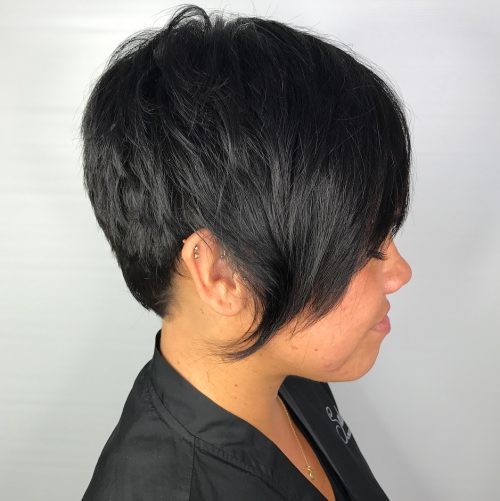 via @hairbyblancajanet
Here, the jet-black color and clean shape are combined together to please us with a sassy asymmetrical pixie adorned by a fun little detail just below the ear.