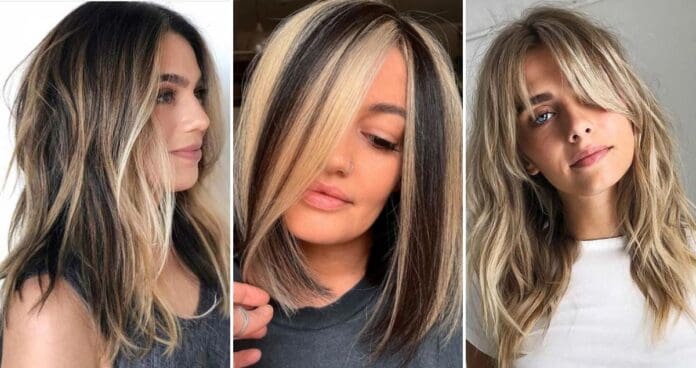 Medium length – also known as mid-length hair – is having a moment. Beloved by fashion editors and influencers, it's the perfect not too long, not too short haircut. In general, a medium-cut sees the ends of your hair at your collarbones or your shoulder blades. This type of hairstyle works with all hair types – from straight to wavy, curly, and natural – as well as all hair textures. It also flatters all face shapes and is less high-maintenance than long hair. Check out these beautiful and stylish medium-length hairstyles and get inspired for your next visit to the salon.
1. Layered Bangs
Layered bangs give your haircut more movement than a blunt fringe and frame your face beautifully. Combine them with wavy medium-length hair to create a relaxed and beachy look. Texturizing products, such as sea salt spray, are essential and add to the laidback, California-cool vibe. The final result gives a subtle nod to the '70s shag cut but with a modern twist.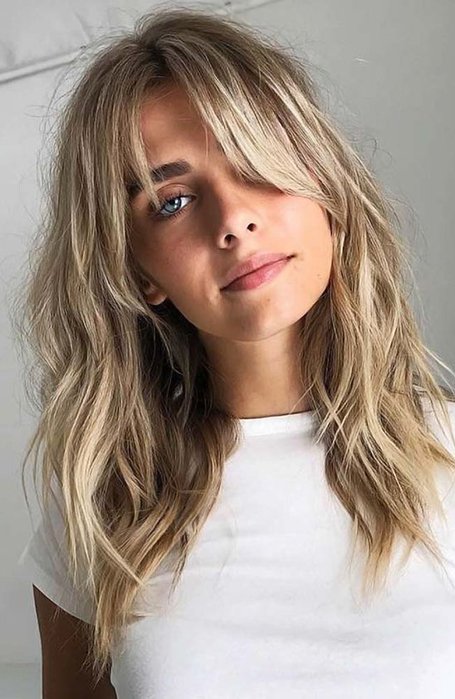 2. Blunt Bangs
Blunt bangs – also known as thick bangs – are the perfect complement to medium length hair. A favorite of French models and influencers, the blunt bangs-medium length combination makes your hair look thicker and draws attention to your eyes. It also gives you a more youthful appearance. For best results, try the cut with brunette color, like rich chocolate or chestnut.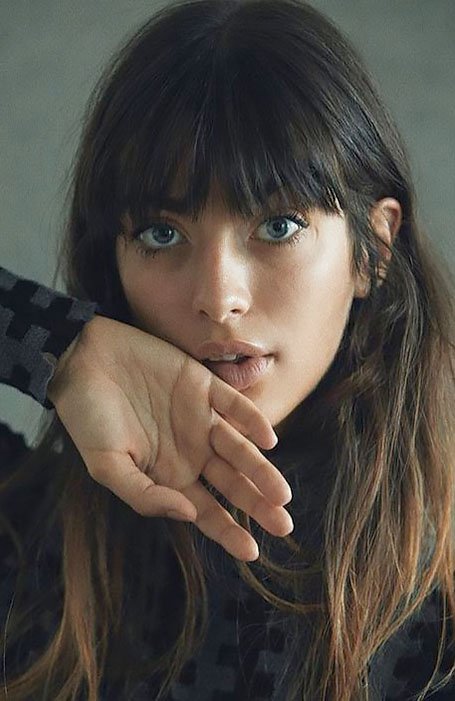 3. Wispy Bangs
Wispy bangs are also known as thin or 'piece-y' bangs. They differ from blunt bangs in that they don't cover your whole forehead. Instead, they fan out and create a lighter, softer, and more relaxed effect – especially when combined with wavy medium-length hair. Wispy bangs suit those with fine and thin hair types, as they don't require as much hair to create the fringe itself.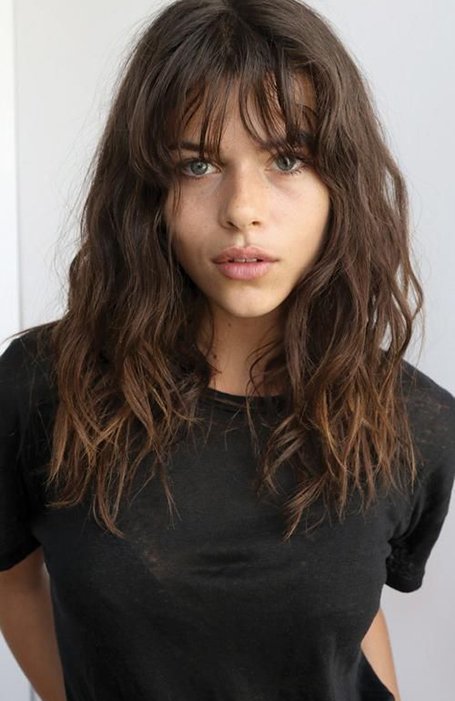 4. Medium Length Cut for Fine Hair
Hair that's fine or thin can look limp and lifeless if grown too long. As a result, a medium-length cut suits those with that hair type. To create the illusion of thickness and volume, use mousse at the roots when you blowdry and add a spritz of texturizing spray. You can also try clip-in hair extensions as medium-length hair is long enough to blend in seamlessly with them.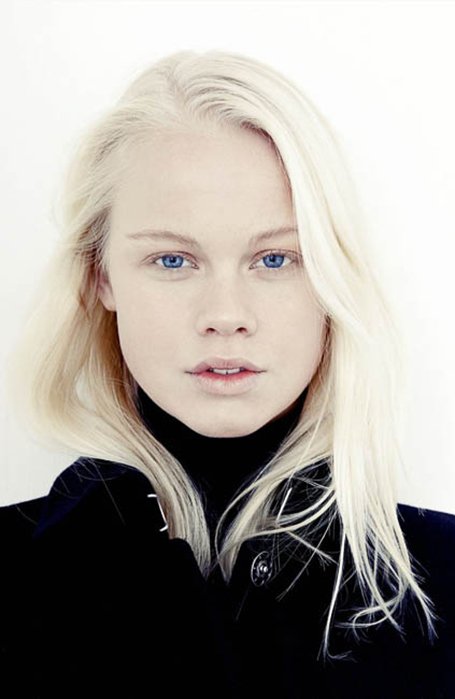 5. Long Layers
Long layers are ideal for those with naturally thick locks, as they visually 'break up' the hair and add more movement and direction. At the same time, a medium-length cut works well for thicker hair as it won't take as much time to wash, dry, or style as long hair. If you opt for the medium hair with long layers cut, try adding some face-framing pieces or even long side bangs too for a flirty and flattering finish.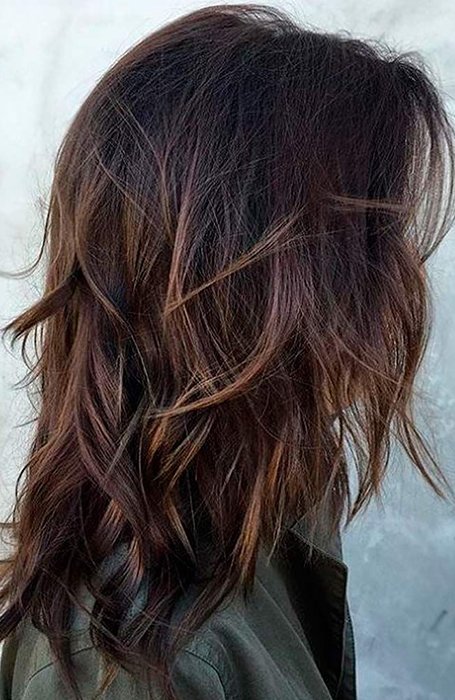 6. Short Layers
In hair cutting terminology, the length of your layers – long or short – refers to the difference between the longest and shortest pieces, rather than where the layers themselves end. The shorter the layers, the smaller the difference between them. A medium length haircut with short layers will add volume and body, making it ideal for those with hair that tends to fall flat. Additionally, short layers tend to flick out at the ends, so this cut has a fun '70s vibe.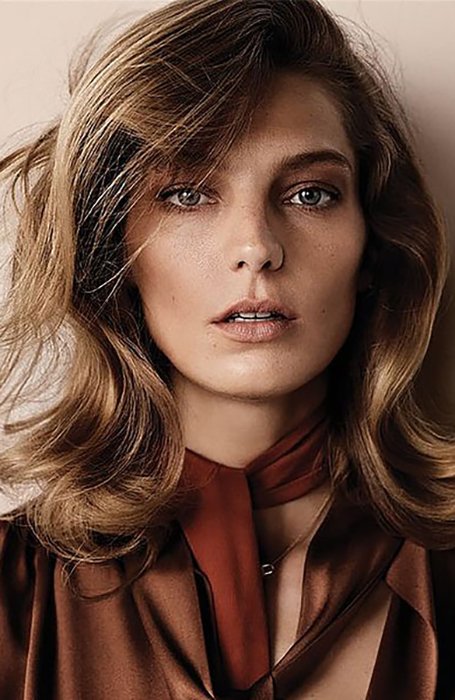 7. Straight Hair
There are many options for styling medium length straight hair. If you're looking for a more polished and professional finish, try a smooth and glossy blowdry. Otherwise, a '90s-inspired style – combining relaxed texture with a side parting – makes for a low-maintenance and laidback weekend look.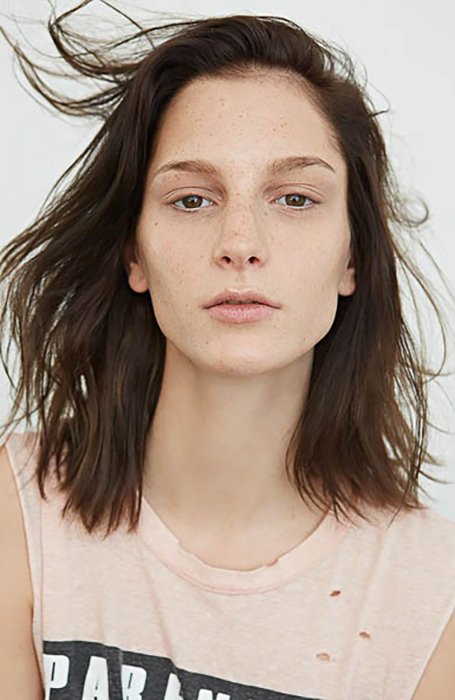 8. Curly Hair
Curly-haired ladies have many options when it comes to medium length hair. From unstructured, deliberately disheveled ringlets to defined coils, a mid-length cut allows you to show off your curls in style. While medium-length curly hair is more high-maintenance than shorter cuts, using curl-defining products and hydrating treatments helps reduce the styling time and will ensure your mane stays frizz-free.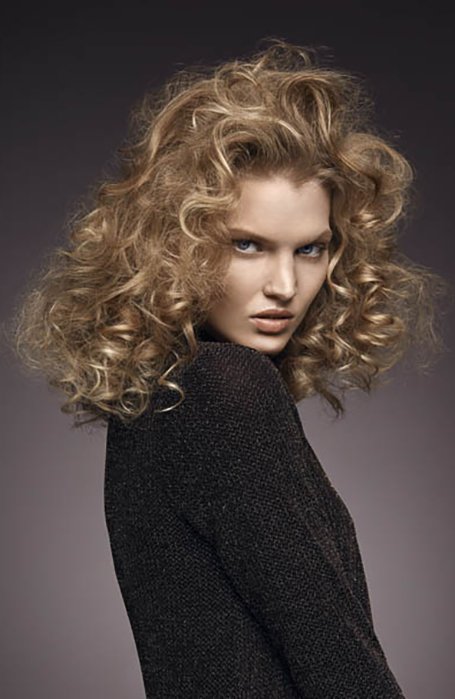 9. Wavy Hair
If your hair is naturally wavy, a medium-length cut is an ideal length for you. That's because it is short enough to be manageable yet long enough to show off the beautiful movement in your locks. Those with naturally straight hair can create waves using heat tools like a curling wand or flat iron. Alternatively, braiding your hair while wet and applying a sea salt spray can also give you the beachy waves of your dreams.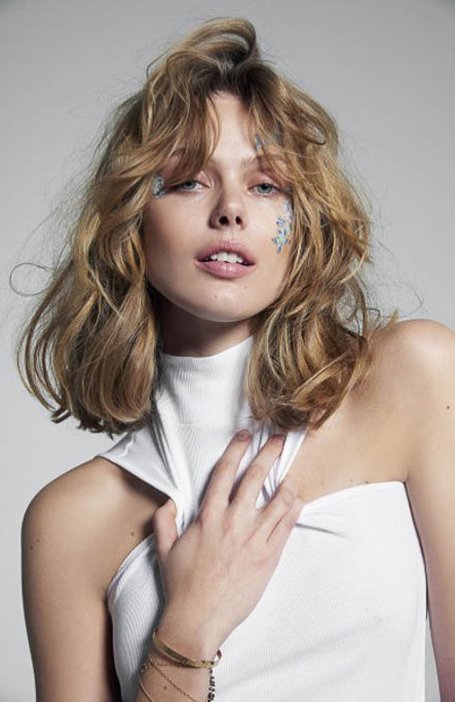 10. Short Bangs
Short bangs end in the middle of your forehead and draw attention to your eyes and brows. They have a fashion-forward and arty vibe, so they're perfect for women who want to show off that side of their personality. While short bangs can look very dramatic and edgy, medium-length hair balances out those qualities for a softer and more feminine result. If it's you're experimenting with short bangs for the first time, pairing them with a mid-length cut is an excellent option.