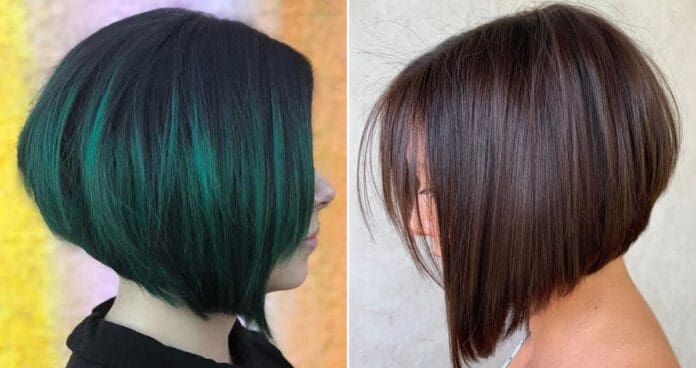 Why Are Bobs Becoming Popular?
Bob hairstyles have been becoming more and more popular over the past century. In the past, they have been associated with older-aged women's hairstyles and more serious looks. However, we're seeing a big change in that opinion. More and more young girls are spicing up their shorter hairstyle game. Whether it's choosing from an array of bob hairstyles or coloring it a certain way, you can't deny that it doesn't look fun.
What Are the Perks of Shorter Hair?
Long hair has been associated with female beauty and femininity in general for a long time now. Shorter hairstyles however grew in popularity in the recent 100 years. There are so many possibilities with shorter hair, so many hairstyles, and options. Shorter hair is low-maintenance, you don't have to spend an hour fixing up your hair in the mornings in order for it to look good. On the other hand, if you want to keep it short, you have to visit the salon more often, which is not that big of a deal.
It's more cost-effective than long hair since coloring is cheaper and quicker, you also use less shampoo and conditioner over time. The best thing is that it's healthier. You usually don't have to use heat as often as on long hairstyles, since they are typically good on their own or with small touch-ups. Lastly, if all you ever had is long hair, cutting it short can be such a liberating and transformative experience. It accents your facial features way more than long hair. Short hair will always be in style and fun to have.
The Difference Between a Normal Bob and an A-Line Bob
A-line bob hairstyle is very popular amongst shorter hairstyles. It's the most common type of the bob hairstyle and is considered bold most of the time, depending on how dramatic the A-line cut is. It has a face-framing structure and can transform the look of your face completely! The "A" in its name refers to the graduation that starts at the back of the head and continues towards the front parts of the hair. Therefore, the back of an A-line bob is usually significantly shorter than the front. Although, depending on the length of the hair, the graduation doesn't have to be dramatic and very obvious. Depending on the color of your hair, and if you wear it curly, wavy, or straight, the A-line bob hairstyle will look more subtle or more dramatic.
80+ A-Line Bob Hairstyles that are Trending at the Moment
1. Curly blond A-Line Bob Hairstyle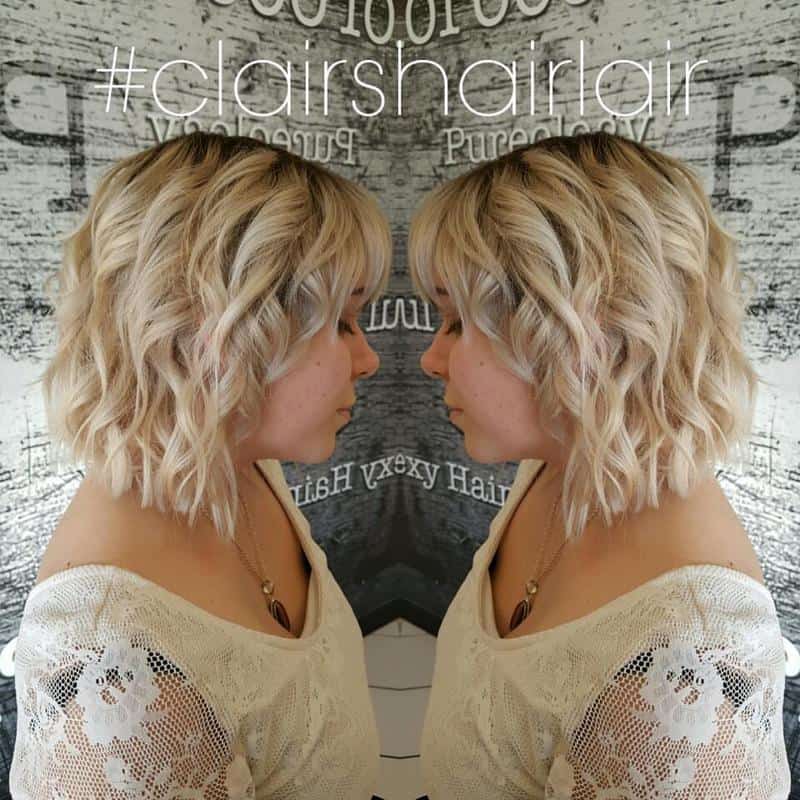 This hairstyle is a shorter version of A-line bob hairstyles. The front parts of the hair are not that longer than the back parts of the hair. With blond highlights, it looks much more energetic and modern. Curls will give this hairstyle volume and make it look bouncier. Without bangs and with the middle part, it will structure your face. On the other hand, with the side part and bangs, it will give less of a face structure but still frame the jawline nicely.
2. Brown A-Line Bob With Blond Highlights Hairstyle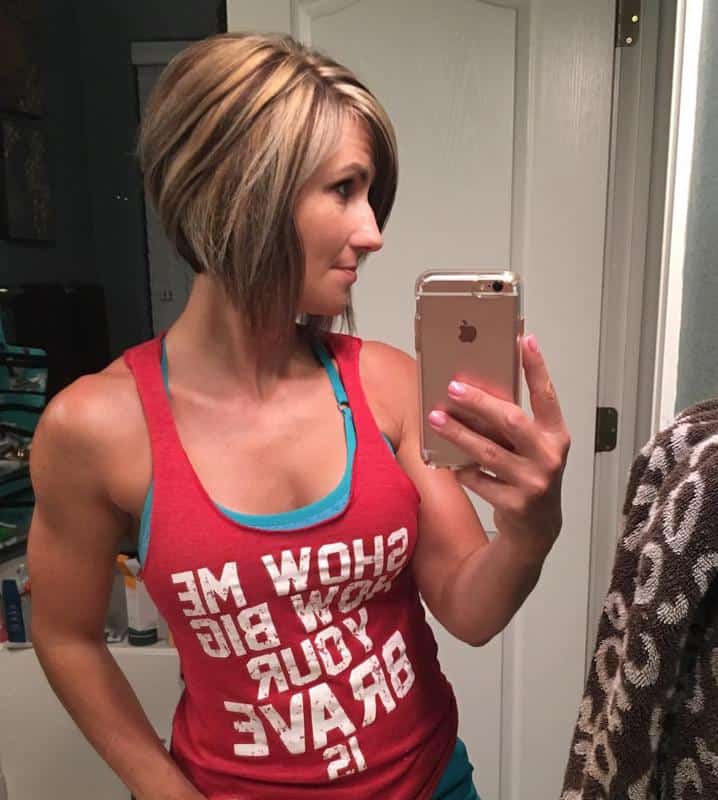 These blond highlights are much more obvious than the previous ones. The length of the front part of the hair is just perfect to structure your face. This can be also be called a stacked A-line bob since it has stacks of layers at the back. This hairstyle is much more energetic and looks bold.
3. Caramel A-Line Bob Hairstyle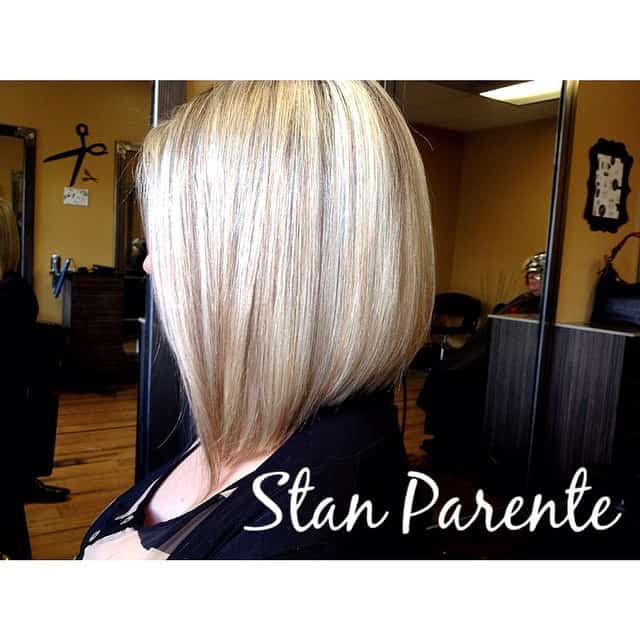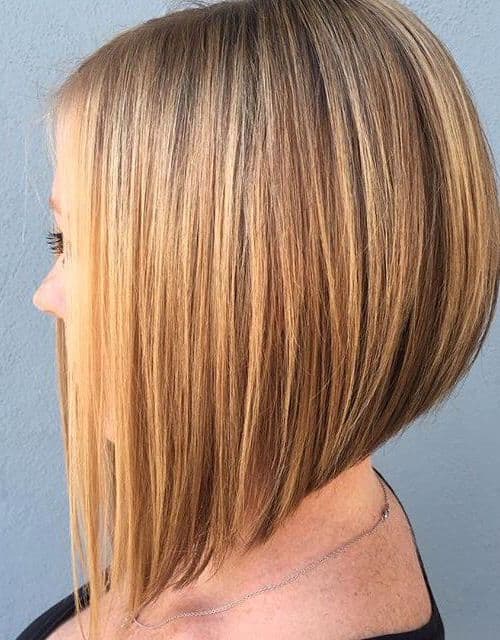 This hairstyle will look great for light skin undertones. The A-line is sharp and noticeable. Caramel blond highlights melt in perfectly with the color base. The shades of colors are much more similar, which makes the hairstyle look much more consistent and unified. This hairstyle will structure your face, and your jawline especially. It's very simple and easy to maintain. Make sure to use color-safe shampoo.
4. Light Brown A-Line Bob With Longer Front Ends Hairstyle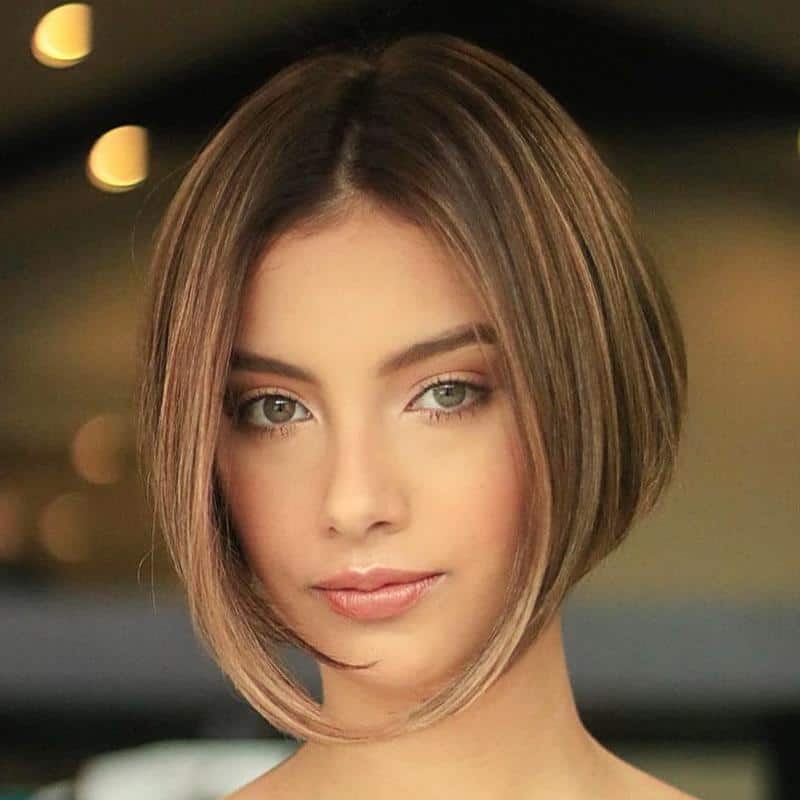 Longer front ends on a shorter hairstyle will frame your face just the way you want, while accenting your collar bone. Darker roots make this hairstyle look warm and make it interesting. The look of it is very sleek and professional. With a dress that leaves the collar bone uncovered, this hairstyle will give a sensational and elegant vibe to the whole look.
5. Curly Warm A-Line Bob Hairstyle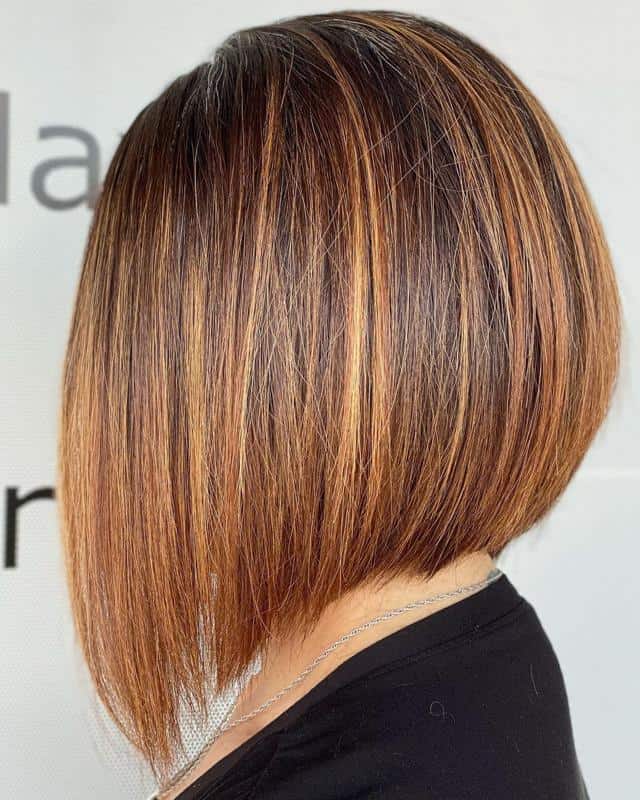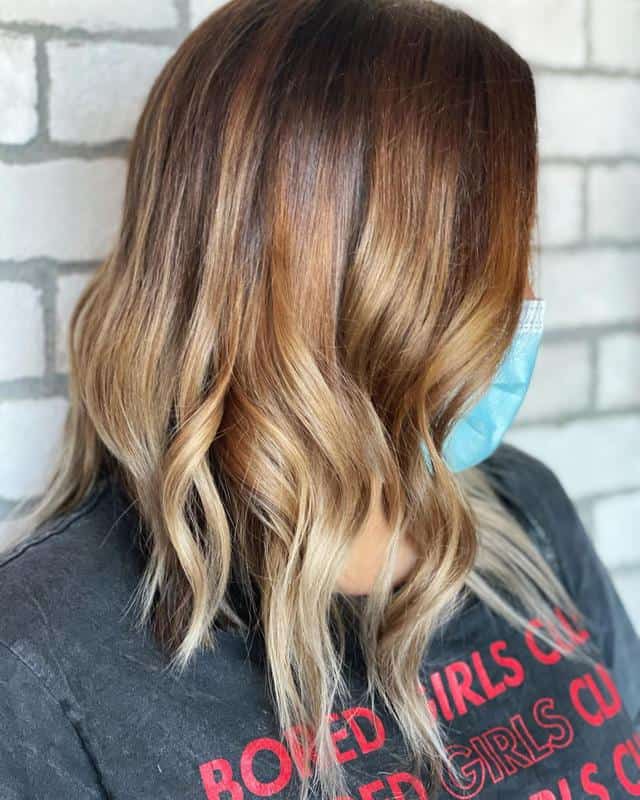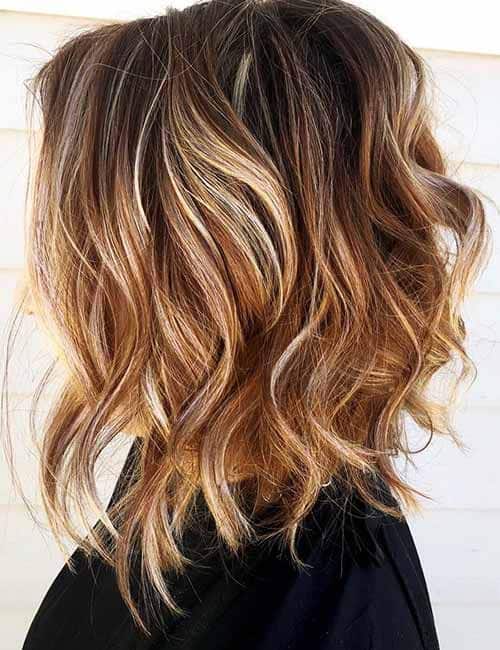 This hairstyle has a very warm tone to it, so it's perfect for fall and cold weather. Curls will add more volume and coziness to the whole look. Different shades of highlights make it look interesting and energetic. The A-line itself is much more subtle and soft. If you want to opt for a more subtle A-line bob look, this hairstyle is for you.
6. Green A-Line Bob Hairstyle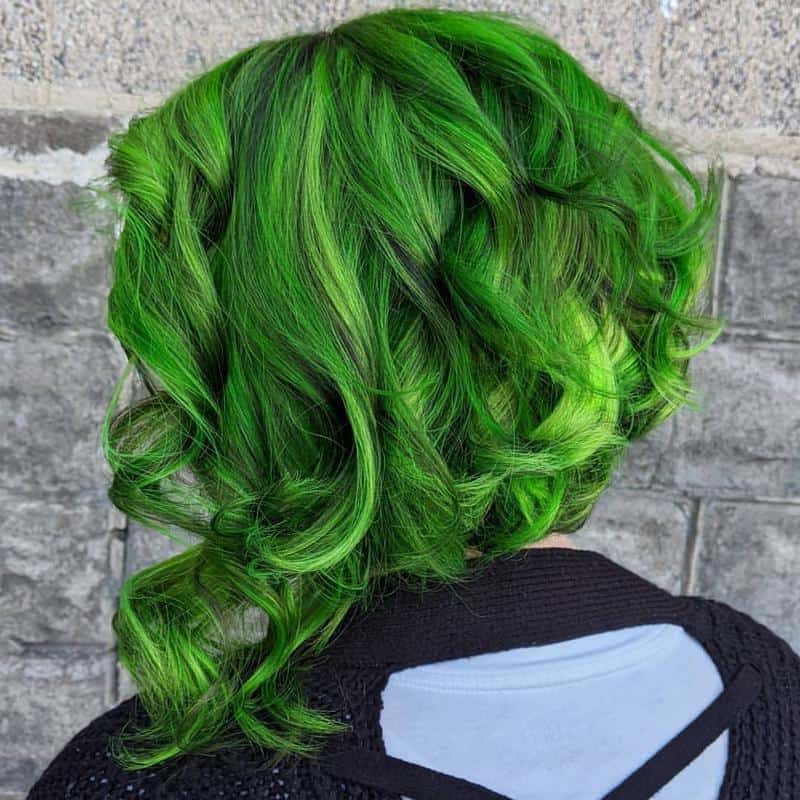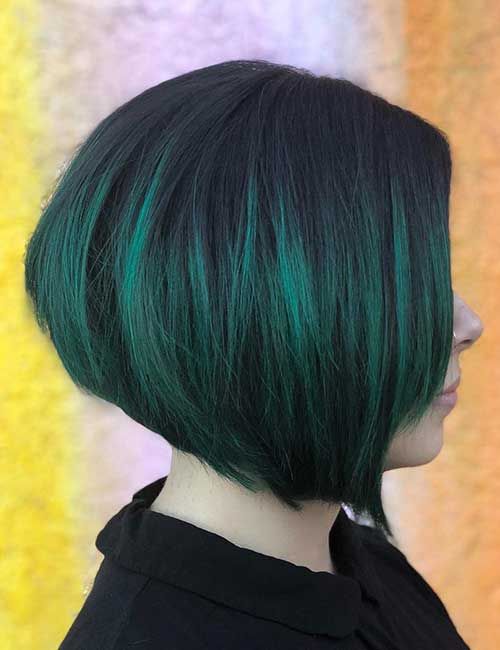 If you want to transform a bob hairstyle into looking edgy, and interesting, this color will alter it completely. The Grey undertone, in this green color, makes the color look much colder and easier on the eyes. Front parts of the hair end just beneath the chin, which will structure your jawline and change its appearance. With some darker green eyeshadows, you will obtain a look of a magical modern fairy.
7. Curly Black A-Line Bob Hairstyle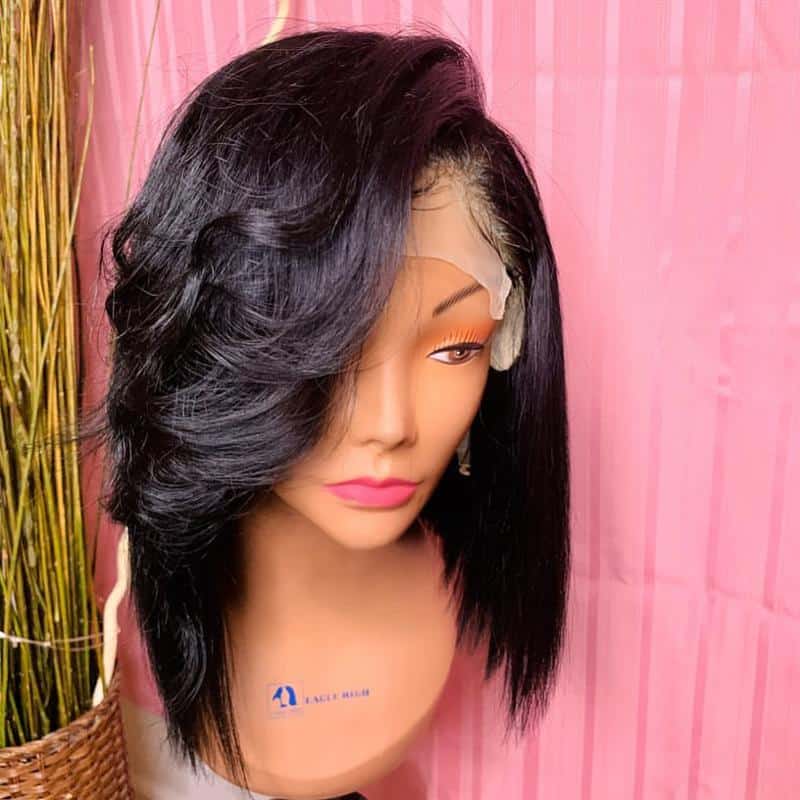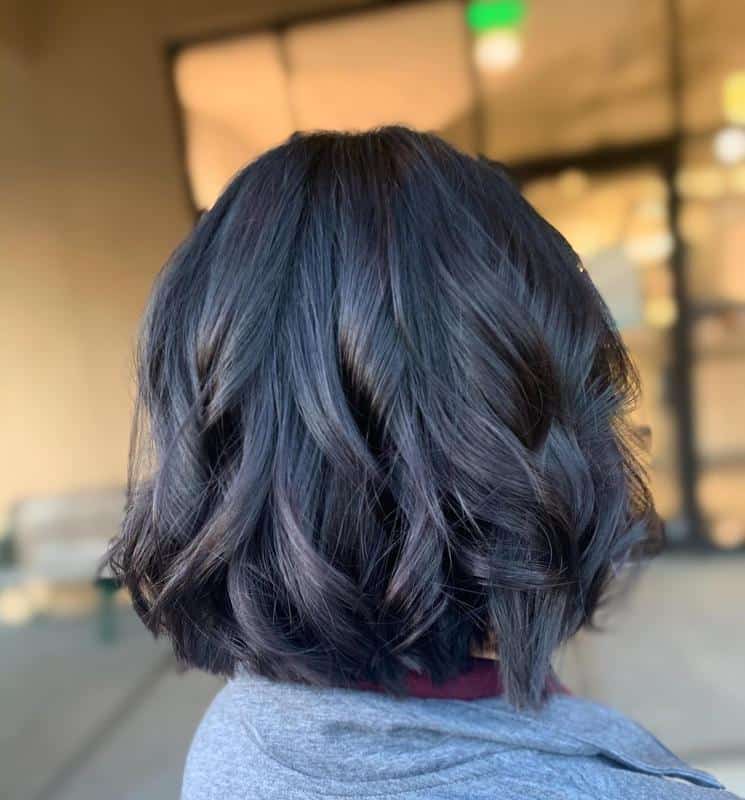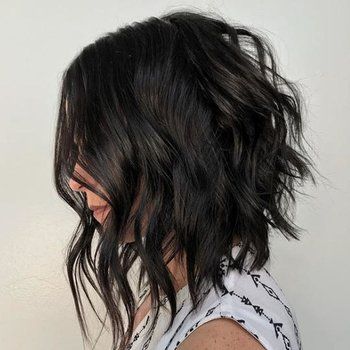 A very simple and easy hairstyle to maintain. If your face is heart-shaped or rounded, this hairstyle will give you more structure. You don't necessarily need to wear it curly; it depends if you want the hairstyle to look bouncier or not. If you want to appear more professional, straighter hair will be better for that situation. You can complete the whole look with some red or dark red lipstick.
8. Trendy Chocolate A-Line Bob Hairstyle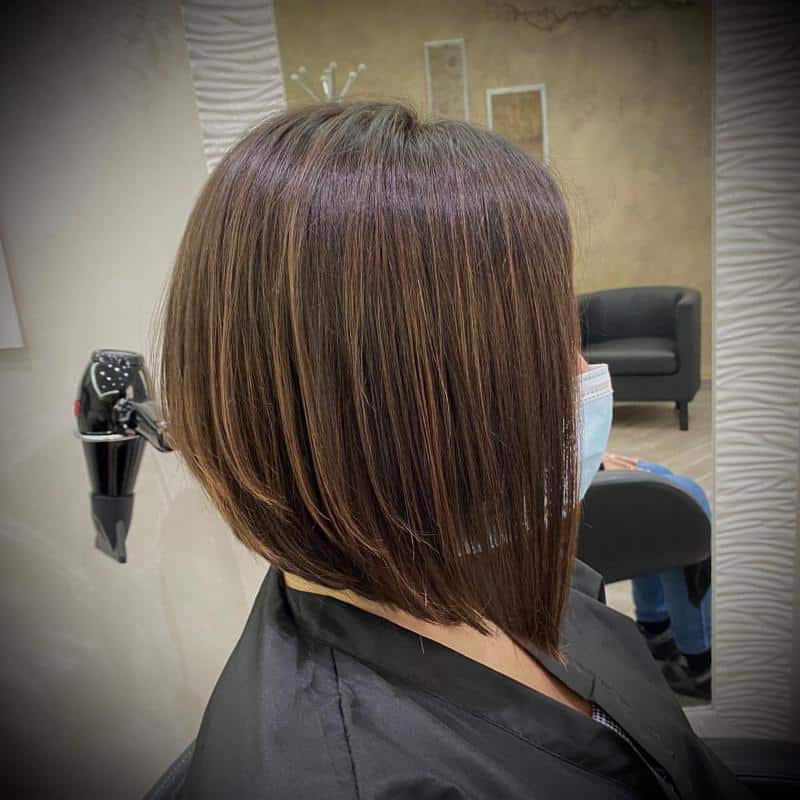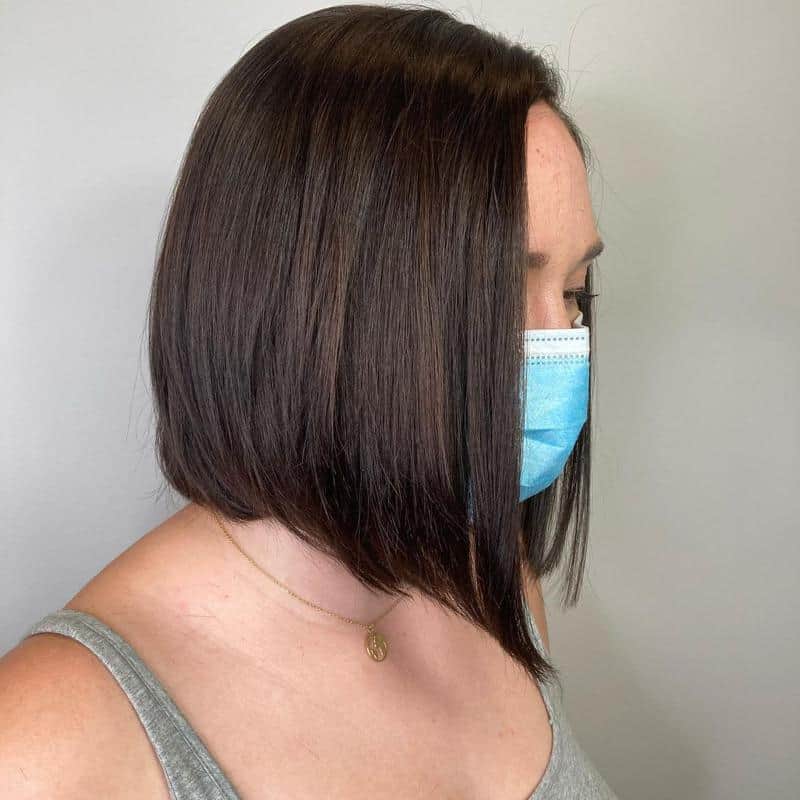 Straight A-line bobs are very trendy at the moment. With very sharp edges, this hairstyle appears pricklier and makes you think of a hairstyle for a female villain in the movies. It gives out a very powerful vibe while the chocolate color gives out a strong and warm feeling. This hairstyle is great as a professional look.
9. Black Curly A-Line Bob Hairstyle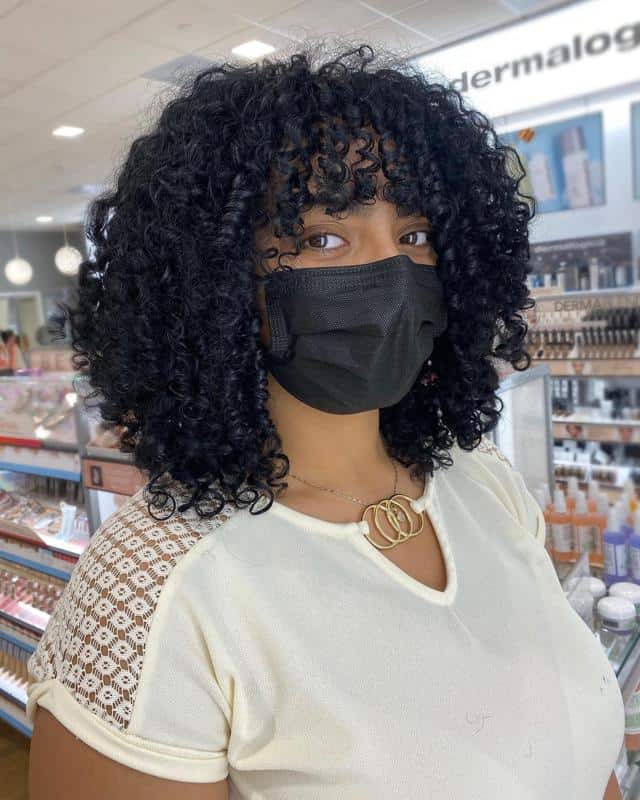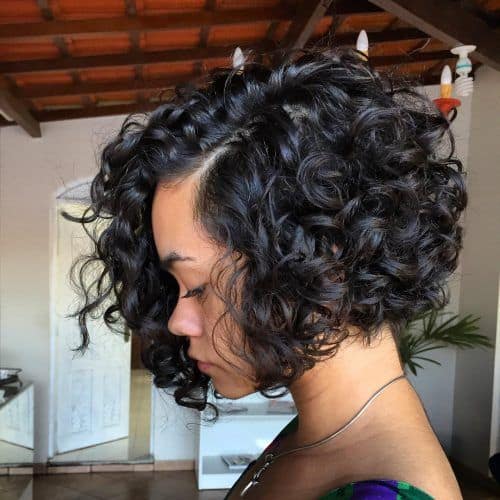 If you have curly hair, and you want to be spontaneous and try something new, this look is great for you. With curls being naturally drier, you don't want to bleach your hair and take out even more moisture from it. It's a very easy hairstyle to maintain and it will bring more structure to your facial features. Make sure to use a moisturizing mask at least once a week.
10. Burnt Caramel With Red Cherry A-Line Bob Hairstyle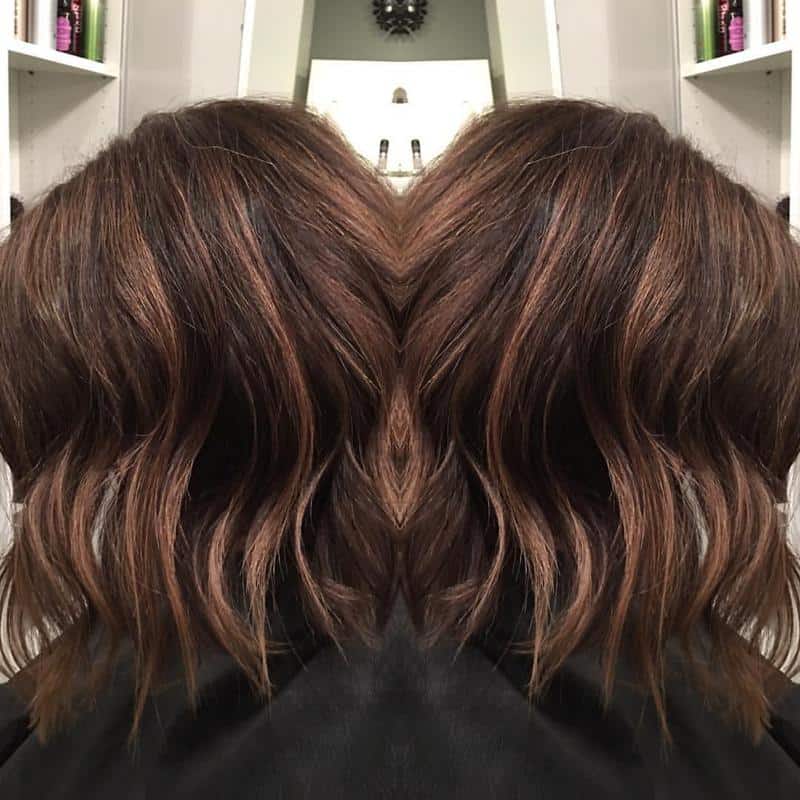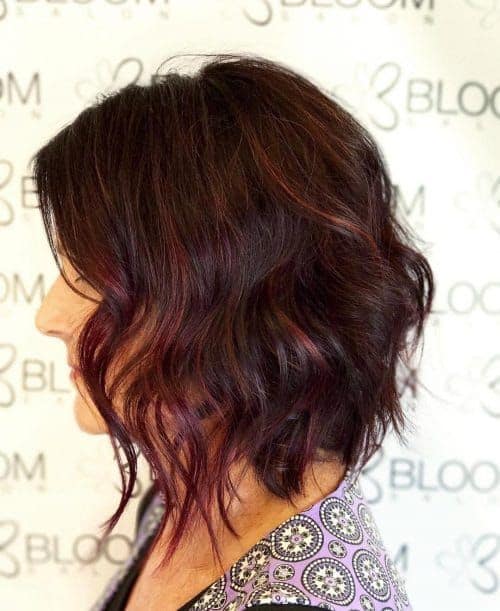 If you want to spice up your hair, adding these dark red highlights to a dark brown base is a great start. It's a very simple look that will transform your overall look. The A-line is not that strong and sharp, so the whole hairstyle is basically a very subtle bob with curls that make it bouncy.