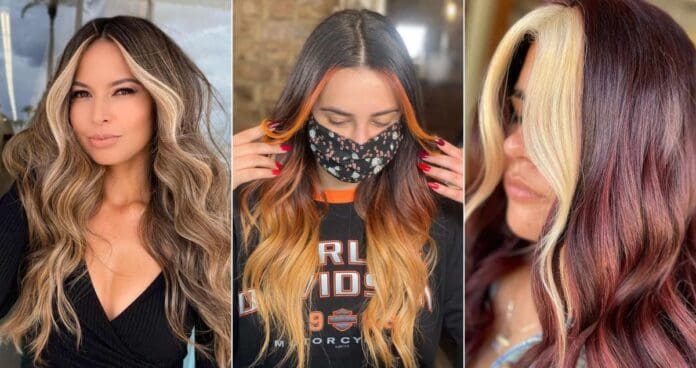 Have you ever thought about experimenting and trying something new and fun with your hair? Ever heard of the money piece hair coloring technique? If not, today is your lucky day since we're going to talk a lot about this unique approach. Keep on reading as we discuss this technique and help you find the best new look for your head shape or your hair length.
20 Brown, Blonde & Ombre Money Piece Highlights
1. Black Hair Money Piece Blonde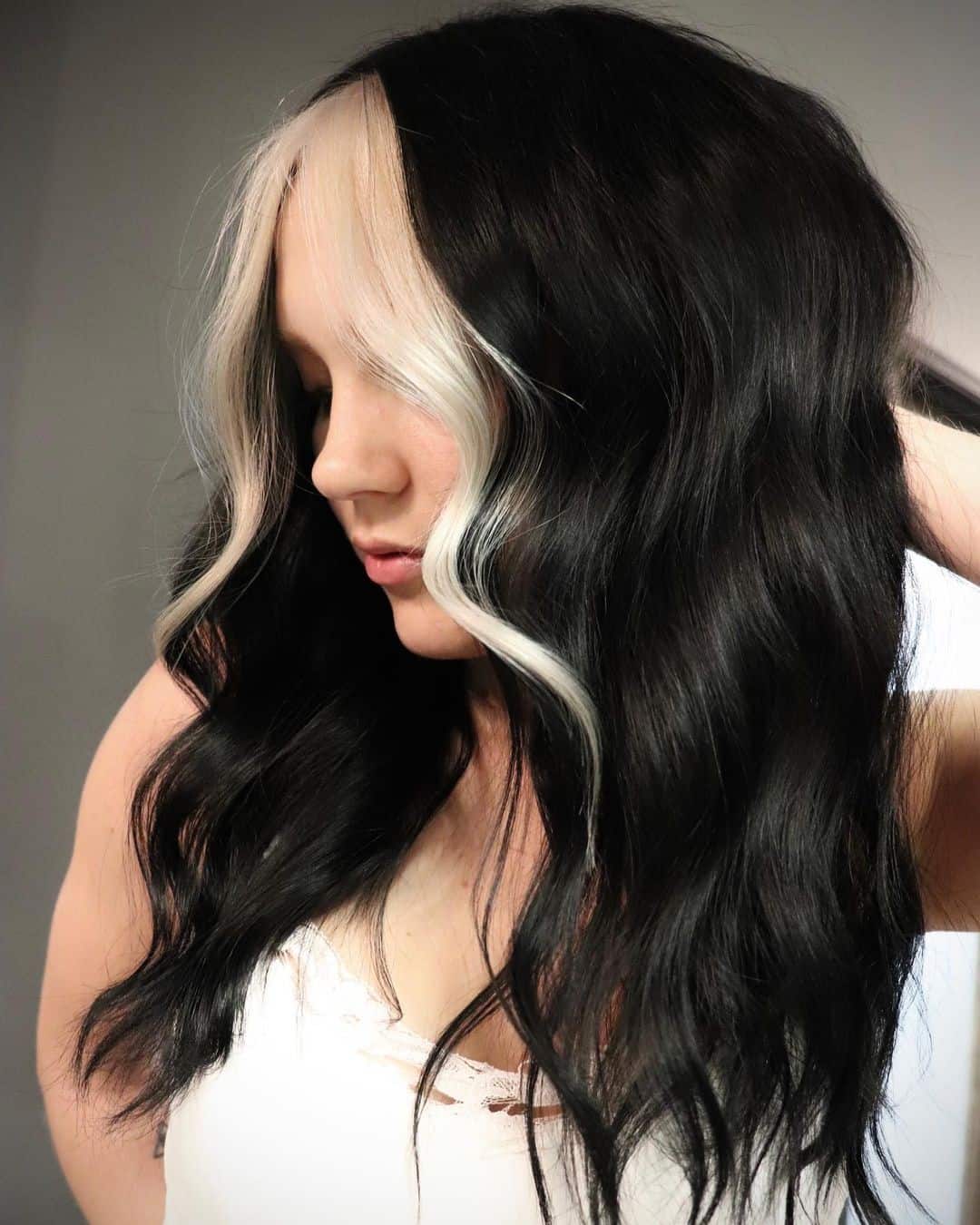 If you have that dark brown or black base underneath you can spice up your look and go for these light blonde money piece highlights. Anyone who is into dramatic changes and hairstyles that can make a lot of impact= this is for you. Make sure that you are prepared to rock such a noticeable color before you book your hairstylist and give it a go with this transformation.
2. Blonde Money Piece On Brown Hair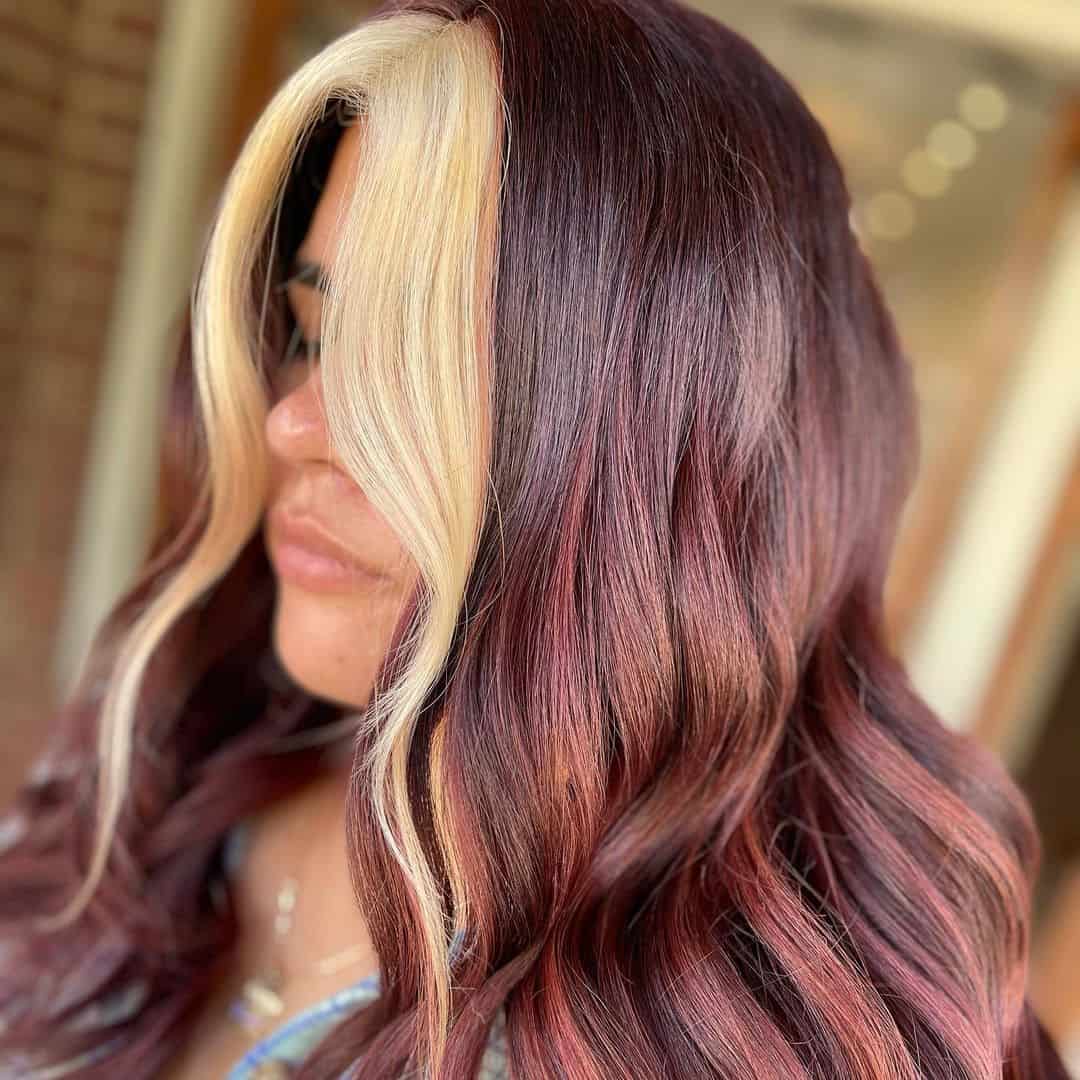 This hair color and mix of colors will work and look the best for the fall season. If you're looking for some fun and vibrant hairdos and you want your hair to look spicy and feisty during this current season, give it a go with this look. The transformation itself will look warm and elegant without being too much.
3. Long Straight Hair Money Piece Highlights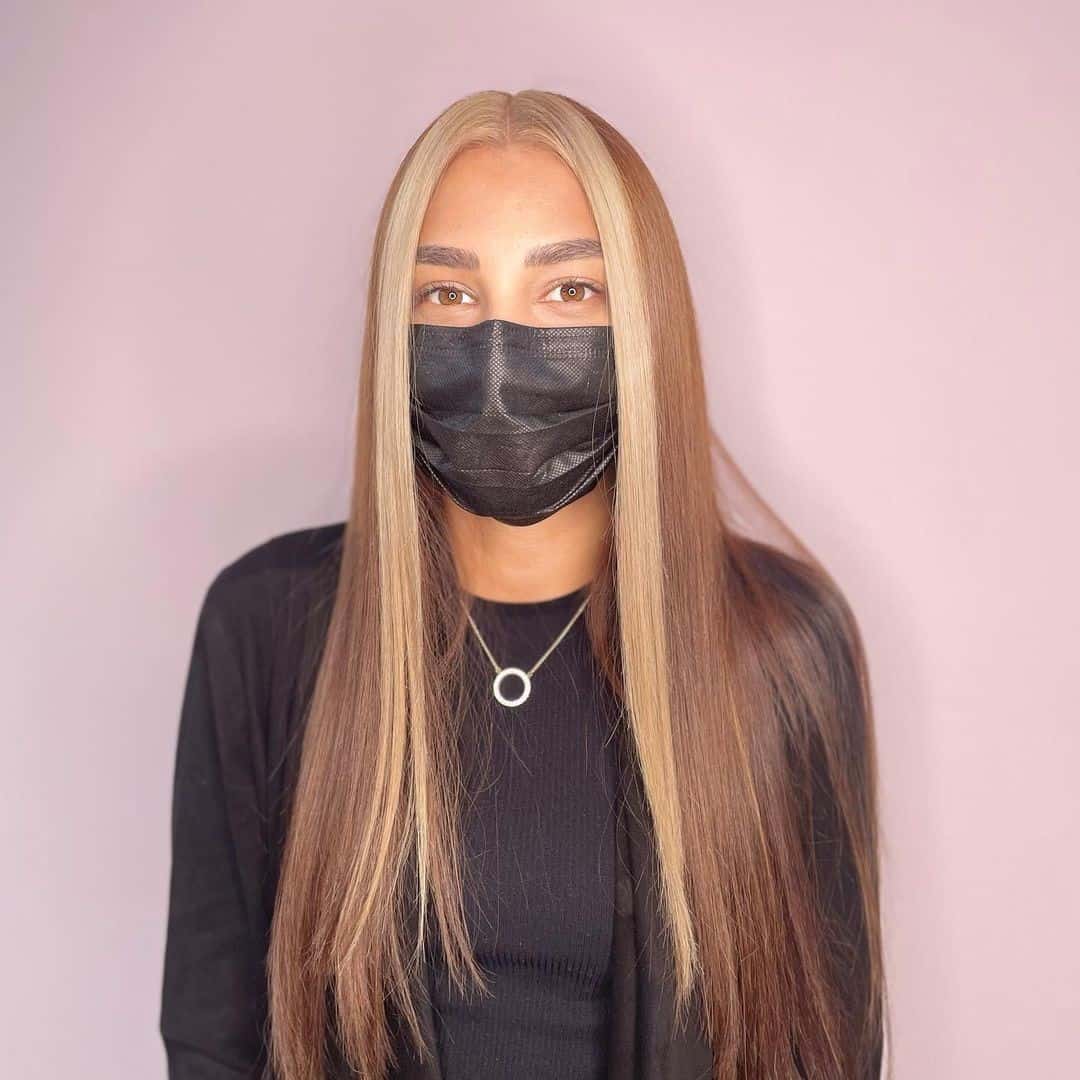 If your natural hair is long and healthy and you prefer straight strands, this look is for you. You can make your money piece stand out by sticking to these light blonde yet cute bleached strands. Make sure that you're a patient person when it comes to this look since it is not something that can be done as quickly or as easily.
4. Voluminous Brown Hair With Blonde Money Piece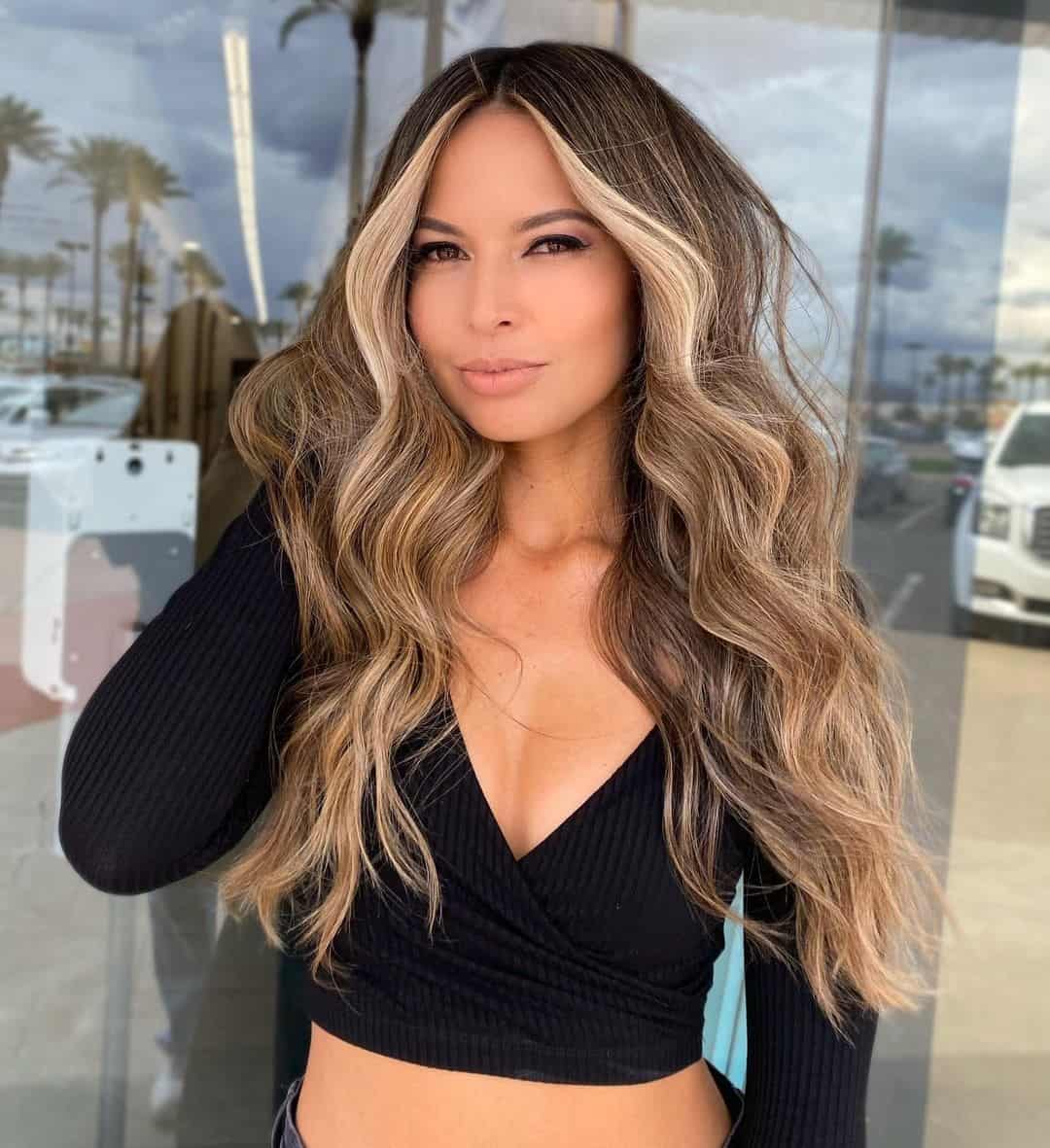 Oftentimes women enjoy this slightly messy and elegant hairdo with a ton of volume. Are you into wavy hairstyles? Consider rocking this cute duo of balayage highlights and money pieces at the center of your face. Mix light brown and blonde colors to experience this wavy outstanding caramel dream for formal wear!
5. Short Black Hair With Money Piece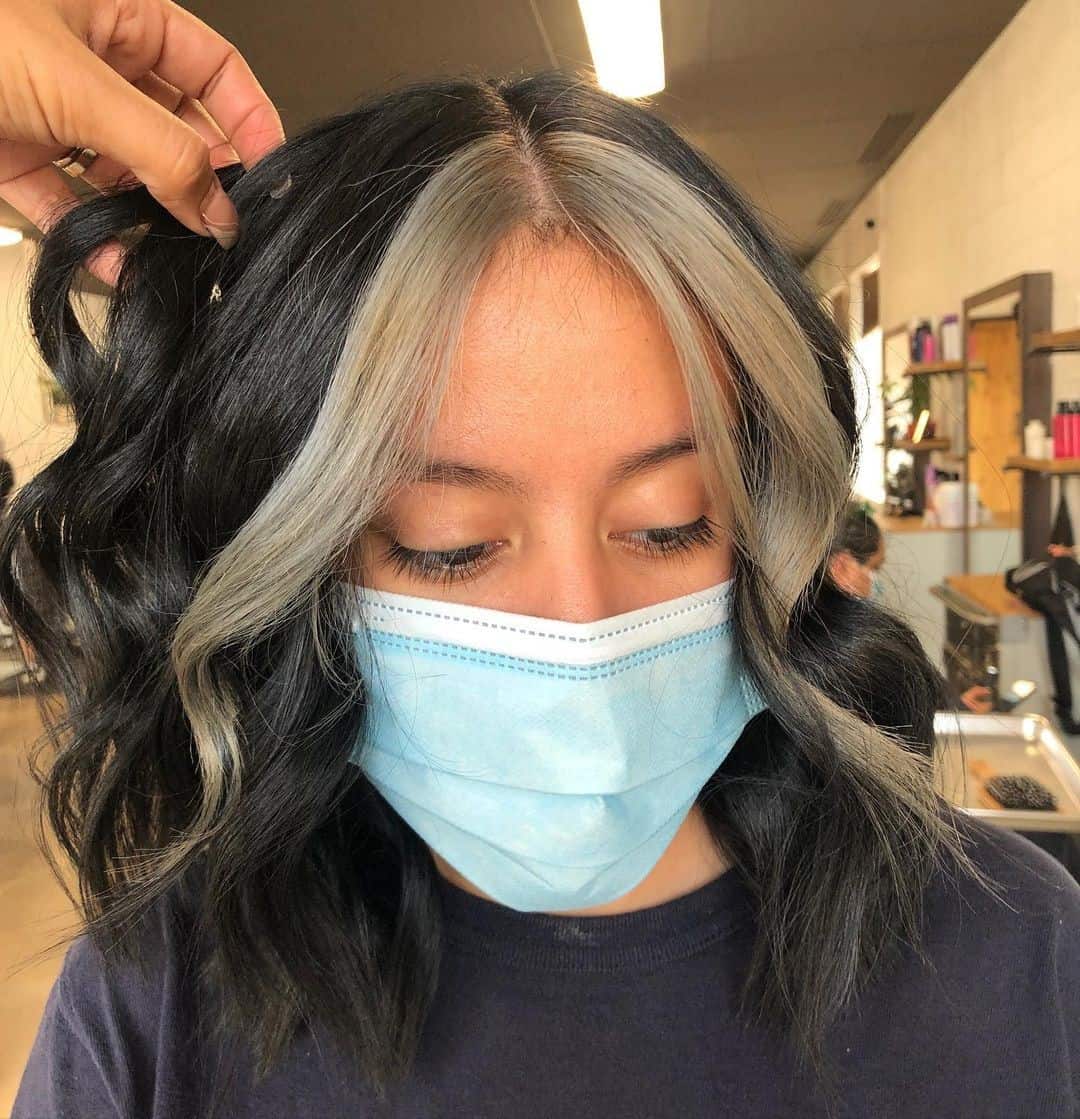 If your hair is naturally dark brown and you're a fan of cool looks with light playful highlights, this money piece is for you! Wear your natural hair color but also spice up the look with light blonde and bleached strands. The final result is perfect for everyday wear, as well as for women who need a feminine day-to-day cut for the office.
6. Straight Blonde Ashy Hair With Money Piece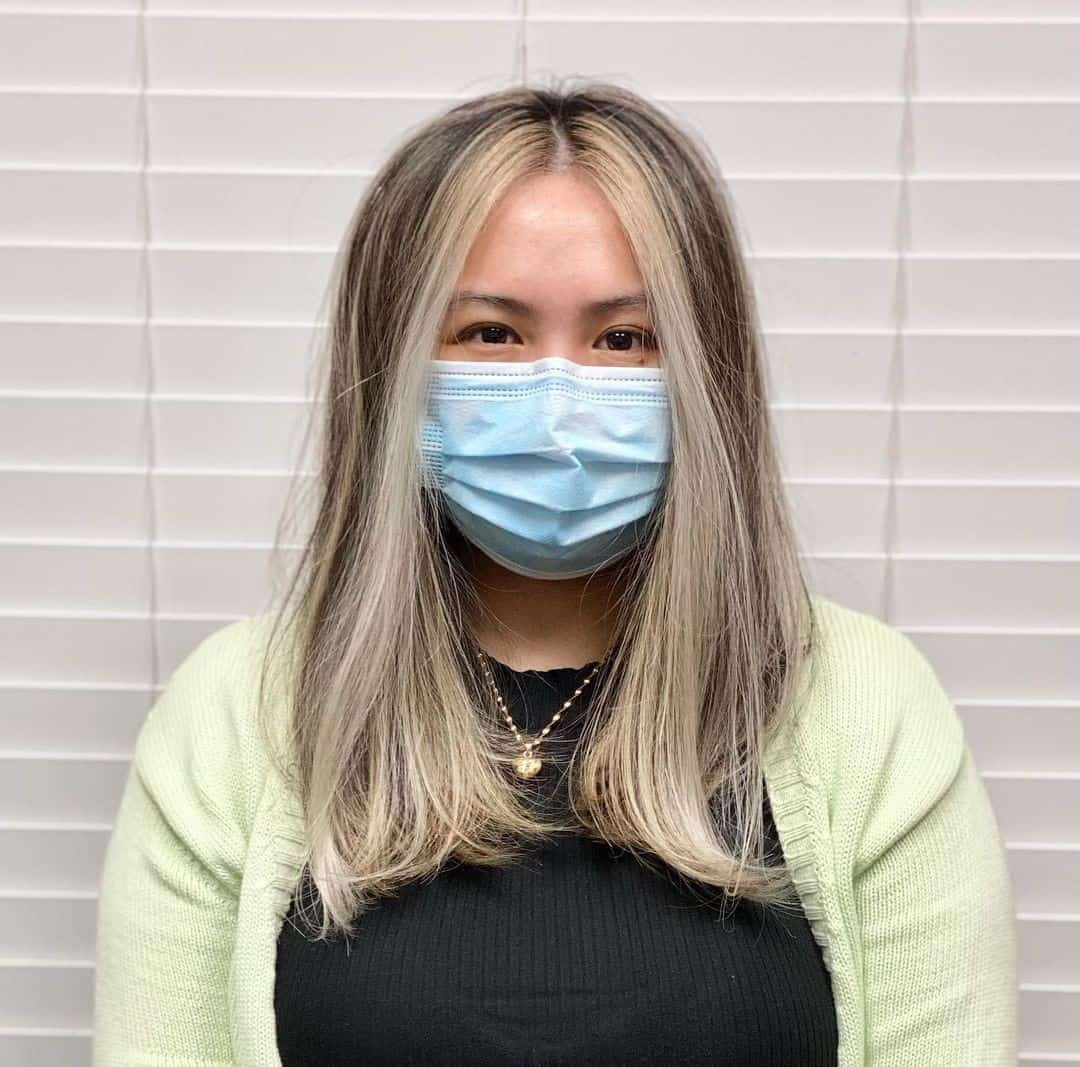 This straight hair bob with light blonde highlights is for workaholic women. If you enjoy precise and elegant looks and you also fully trust your hairstylist, why not ask them for this look and hairdo. Anyone who is into chic cuts and intriguing color placement options is naturally going to gravitate toward this hairdo.
7. Natural Brown Hair With Money Piece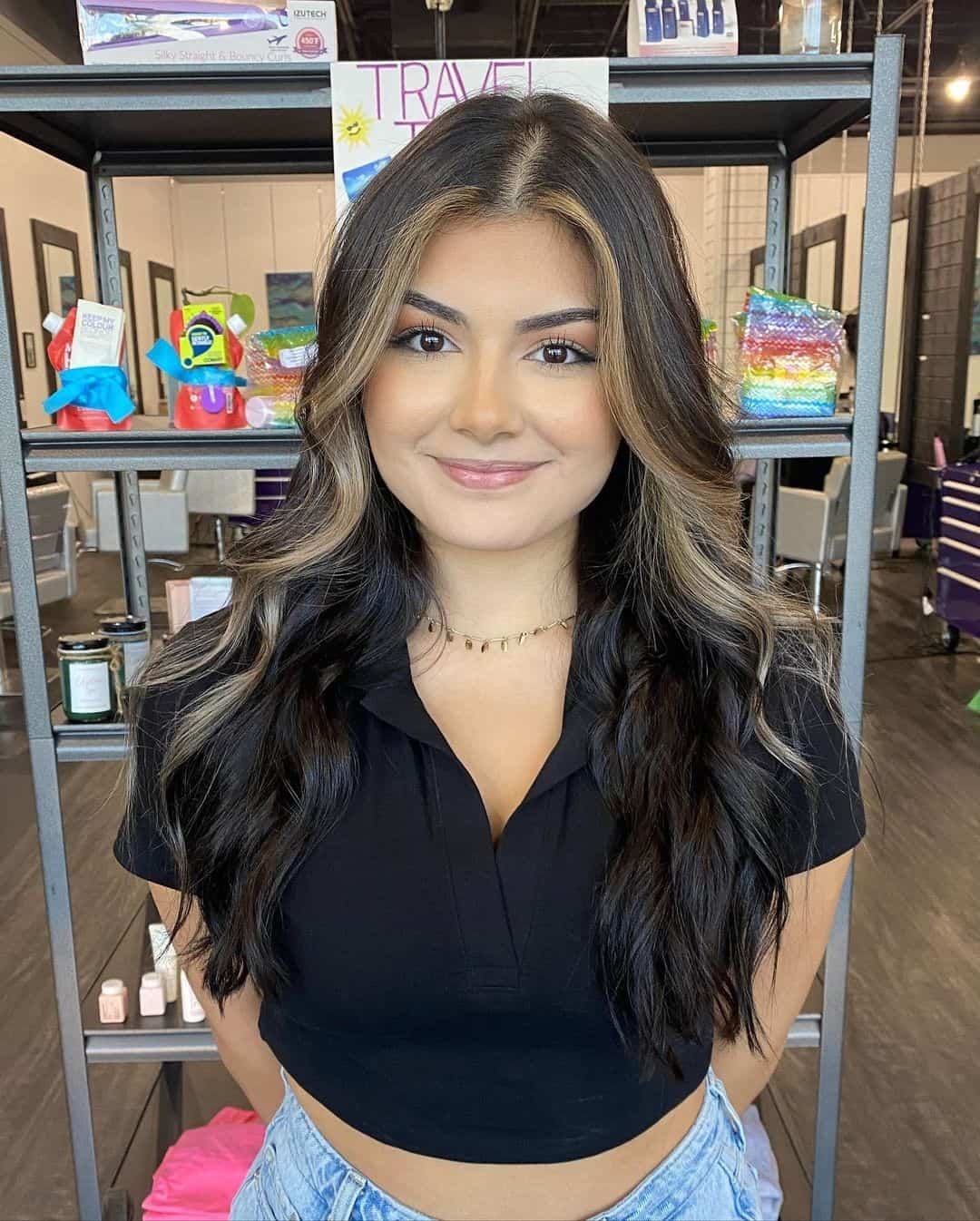 Women who want a money-piece hairdo for their everyday wear and style should consider this design. Such cute and subtle waves and highlights will make you look so cute and innocent. If you enjoy femininity and you prefer money-piece ideas that are perfect for your day-to-day events, consider this beauty!
8. Orange Hair Money Piece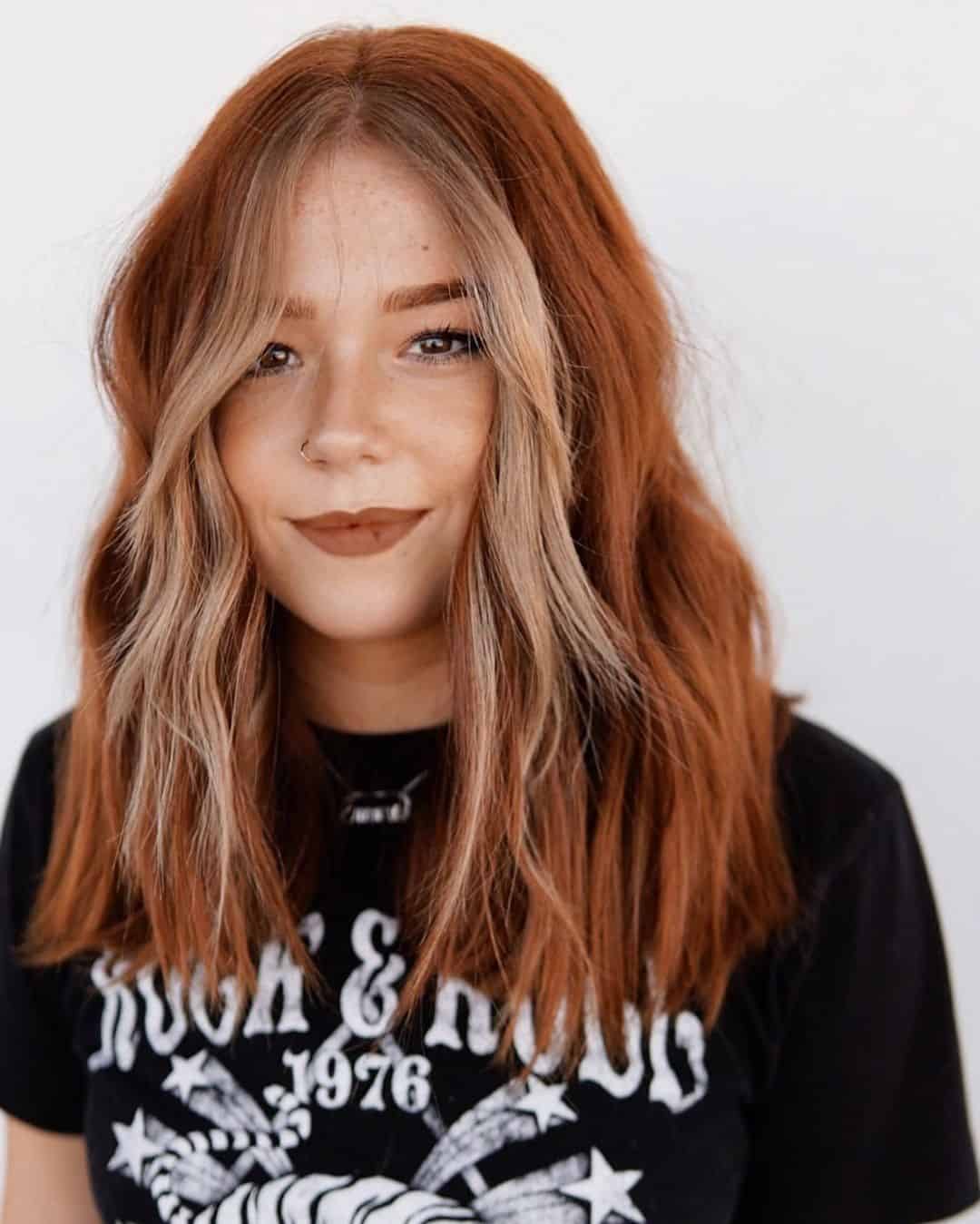 If you want to try out something cute and colorful in the middle of the fall season, we highly advise going for this look. It is cute and colorful without being too overdone. Blonde, break as well as auburn colors and orange colors are the most common go-to options during colder days. If you are youth and stylish plus you always follow new trends, consider this beauty!
9. Dark Brown Base With Money Piece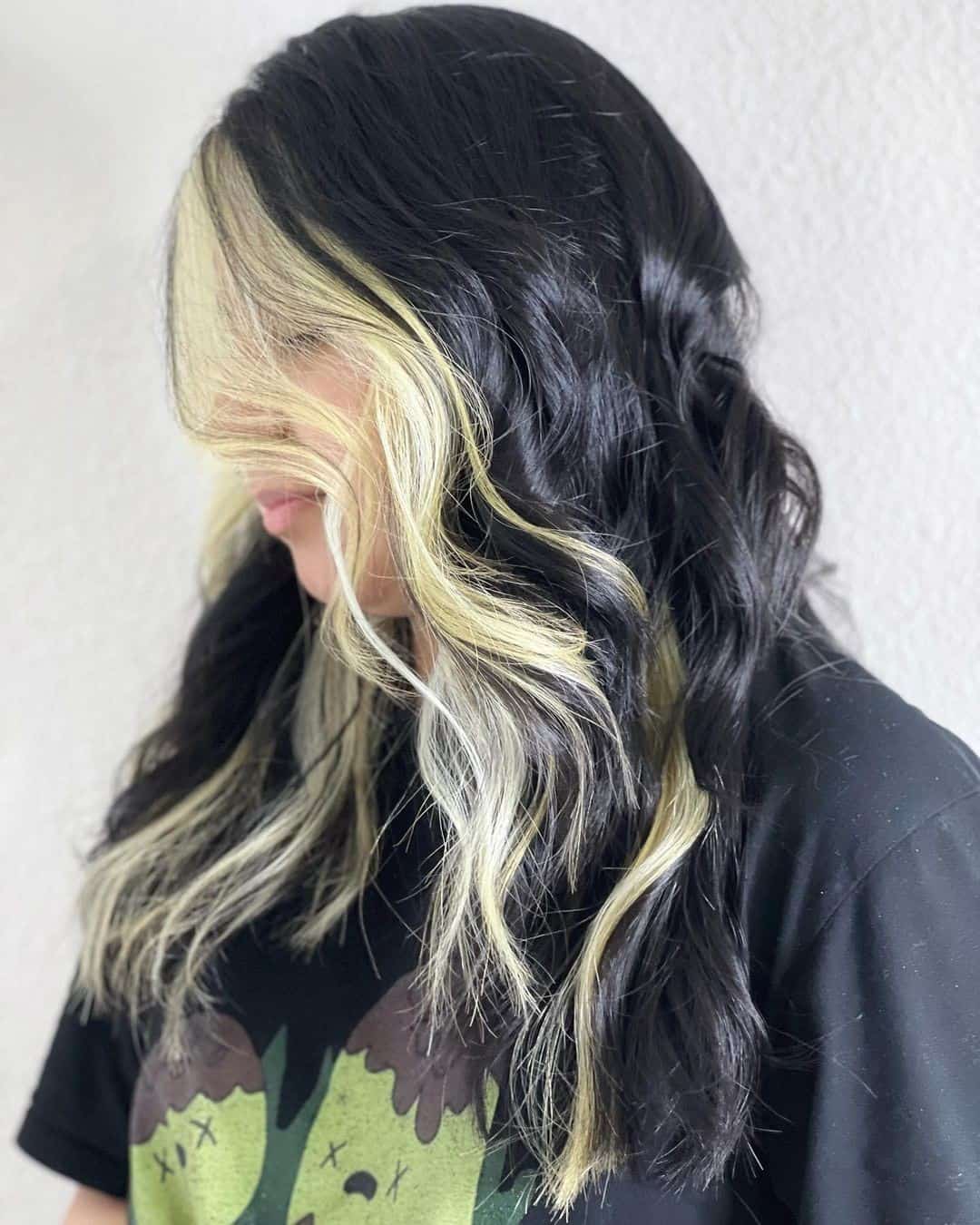 Dark brown or even black base will make any money piece hair color solution pop and stand out some more! Do you enjoy sleek looks and you're a fan of drama? Do you like wavy ideas and dramatic color pops? If that is the case try out this money piece look. Women who are in their teens or twenties are going to enjoy it the most.
10. Ashy Blonde Money Piece On Brown Hair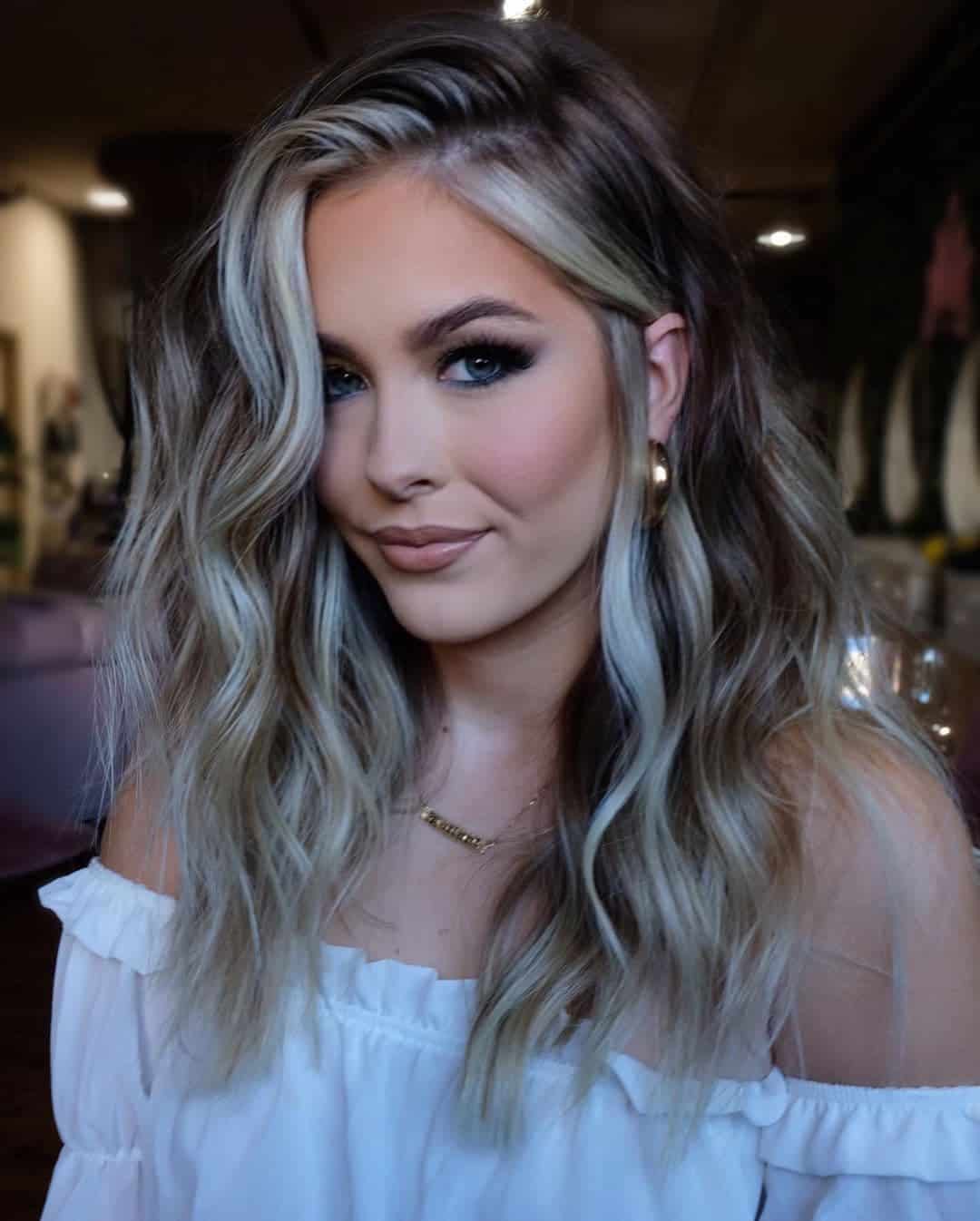 Ashy tones and lighter highlights that have that grey undertone to them will always look feminine and intriguing. If you need a hairdo that has elegance and a lot of curl or volume, you're going to enjoy this beauty. Mostly, women who are in their thirties are the perfect candidate for this hairstyle.