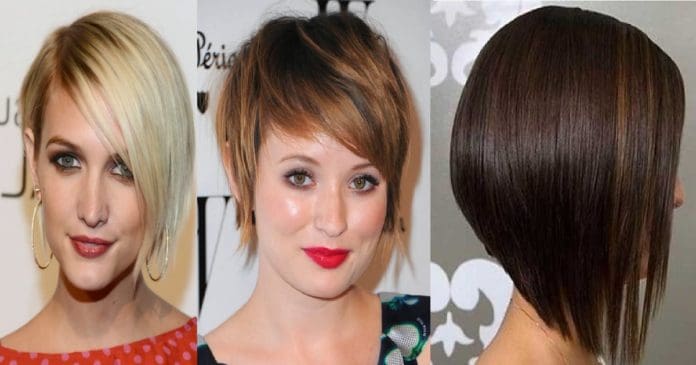 88 Best Hairstyles for Thin Hair
People with fine thin hair often have trouble finding a hairstyle that works because their hair just won't settle properly with most haircuts, be it layers, curls, or bangs. Let's fix that!
Famous hairstylists reveal that their clients with thin hair always ask for ways to make their hair look more voluminous, thicker, and easier to style.  Before we get into the best hairstyles for fine thin hair, lets take a look at how to add volume to make your hair more manageable.
Get your hair cut with layers. Layers not only add volume to thin hair but they will let you create many different styles and looks. Make sure to layer your hair according to hair length. For example, short hair needs shorter layers whereas long hair should be layered with extended lengths. There are also various hair products available on the market that you can apply to your thin hair to gain volume and thickness.
Check out these 89 cute and cool hairstyles for fine thin hair that may make your hair look thicker and boost your overall look
1. Short Pastel Blonde Bob Haircut for Thin Hair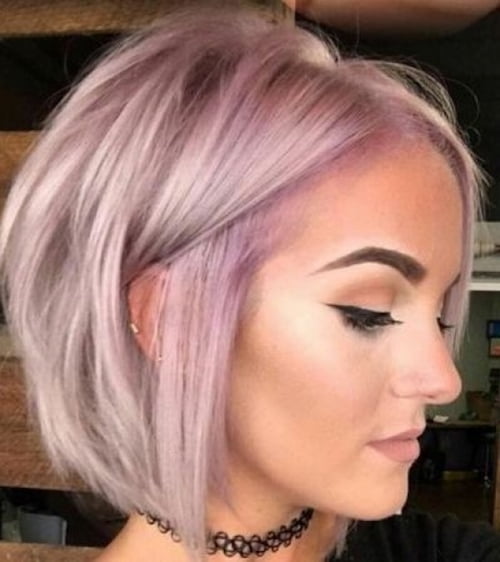 Blending in color highlights provides accents for thin hair and adds depth to your fine hair. The result is a trendy feel that looks amazing.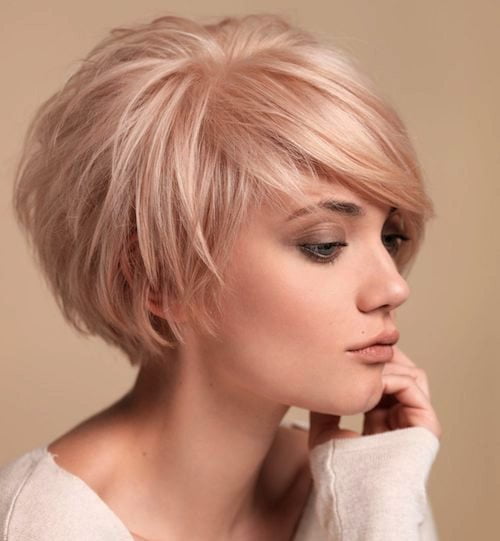 A haircut that features layers on short fine hair gives volume to this bob hairstyle for thin hair. It's a delicate but perfect cut for this model and is an amazing hairstyle for fine hair.
2. Copper Hair with Blunt Bob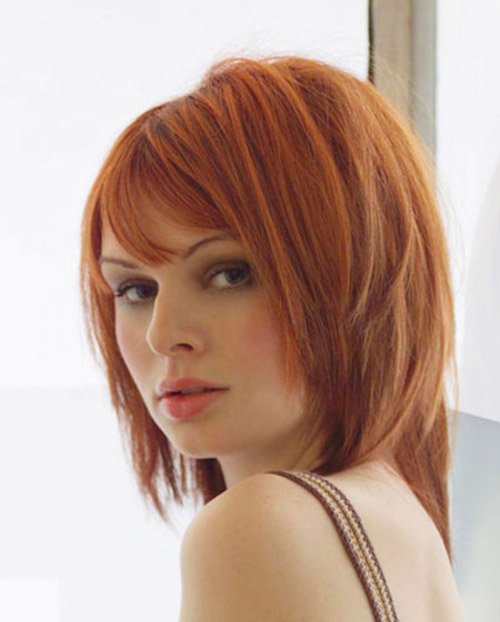 If you have thin hair, the chances are, you'll get away with shorter hairstyles better than those with thick hair. If you want to flaunt what you've got, why not chop your hair into a short, cute bob to give off a mature but playful aura. It's a great hairstyle to show off your fine hair.
3. Honey Blonde Hairstyle for Thin Hair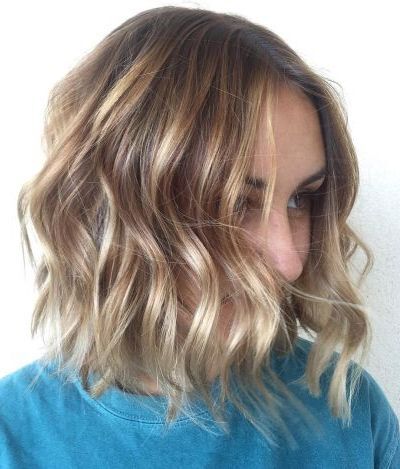 A perfect balayage always goes great with a cute, wavy hairstyle like this one. Have your hair be the center of attention with a great brown-to-gold balayage and an easy-to-do wavy look that you can achieve everyday.
4. Blonde Disconnected Undercut for Fine Thin Hair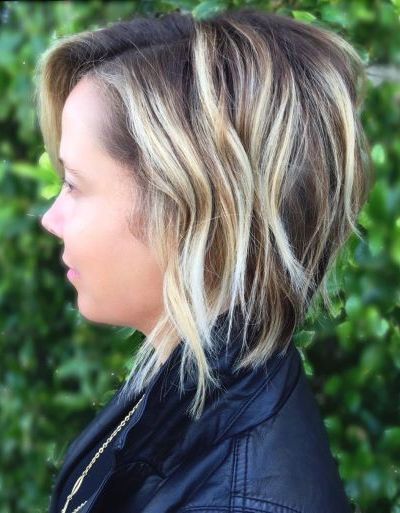 Have you always wanted an excuse to wear a leather jacket? Now you can with this edgy hairstyle for fine hair. Your thin hair can look thick with this kind of curls and better yet, an undercut to give you extra spunk that you need.
5. Straight Bob with Pulled Up Bang for Fine Hair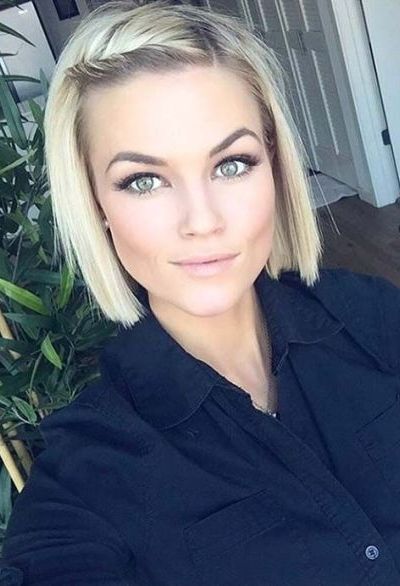 If you like keeping things simple and classy, why not go for the straight bob? Complete this elegant look with a curled up style for your bangs during events when you don't need them. Though this is one of the hairstyles for thin hair might need a little straightening to keep things in order.
6. Ombre for Fine Thin Hair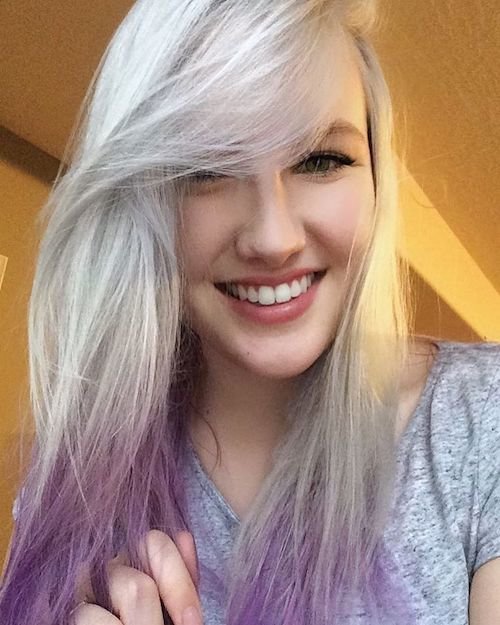 An ombre hairstyle for fine hair can go well. Why? Because thinner hair can be dyed easier than thicker hair and will require less treatment (a.k.a. damage) to your mane.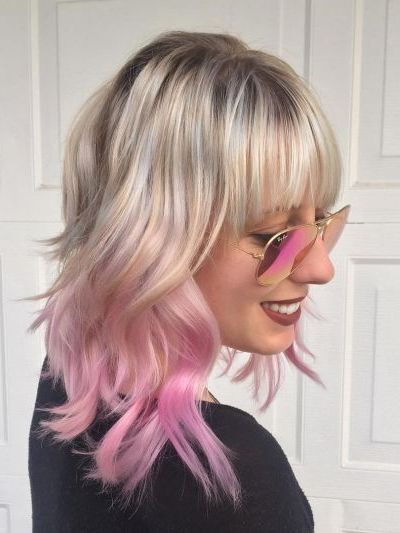 For this spunky hairstyle, have your barber give you a gray to black balayage with a pink ombre. If you want to give your hair more depth and make the colors more appealing, curl it regularly with a curling iron.
7. Blunt Bob with Side Braid for Fine Hair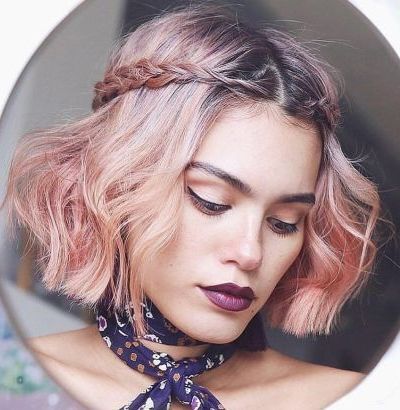 Want to get more creative with your bob other than a unique hair color? Try getting side braids done to give you a faux hair crown. Simple to do, yet with very graceful results.
8. Pixie Undercut Hairstyle for Thin Hair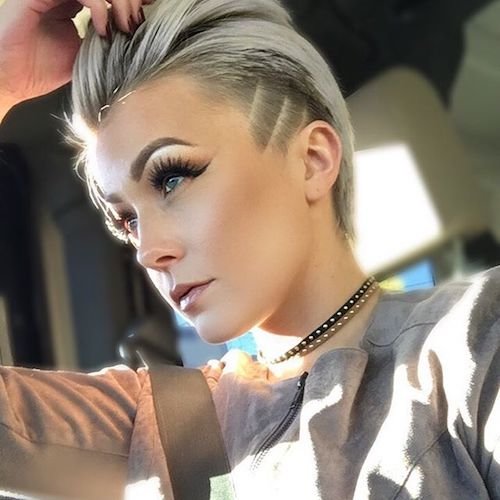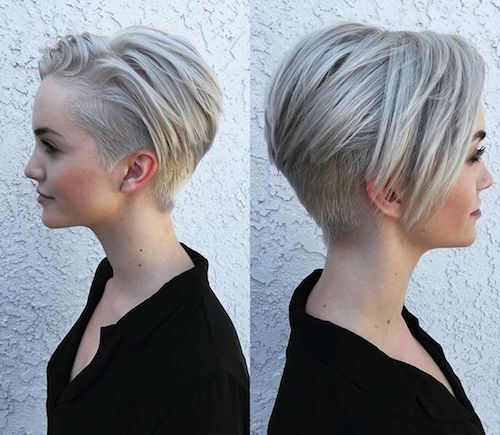 Combining two trendy elements, the pixie undercut for thin hair gives you simple, yet unique look that can surely turn heads. The pixie hairstyle can be great for thin hair since it's very maintainable, while a short undercut can give you that extra edge you want.
9. Short Layered Bob Haircut for Fine Hair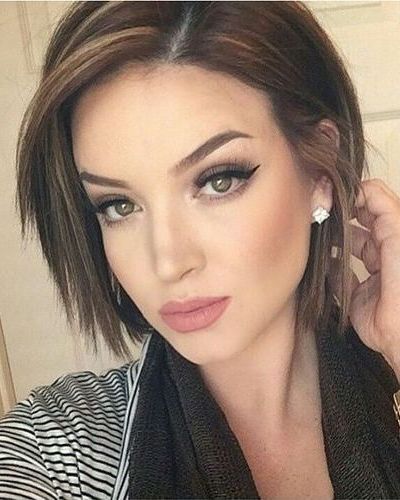 Mom look? Nah. This short layered bob for thin hair can give you a more sophisticated everyday look with minimum styling. Wispy hair can also benefit from this look, as it doesn't require much styling or straightening (maybe just a little bit). This amazing hairstyle is one of the best hairstyles for thin straight hair.
10. Blonde Balayage Hairstyle for Fine Hair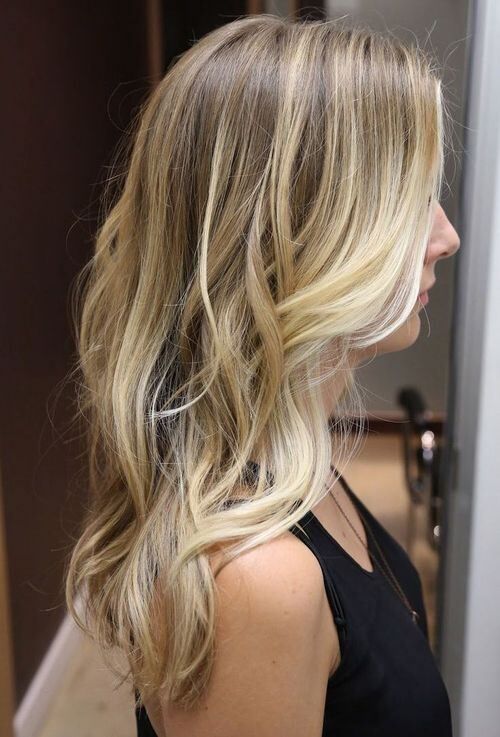 If you are looking for that sun-kissed look, balayage is the way to go. This particular look will work for thin and fine hair since blonde can go well with thin locks and curls are very easy to do on thin hair. Another fine hairstyle for fine hair.
11. Long Fine Hair with Full Balayage Bangs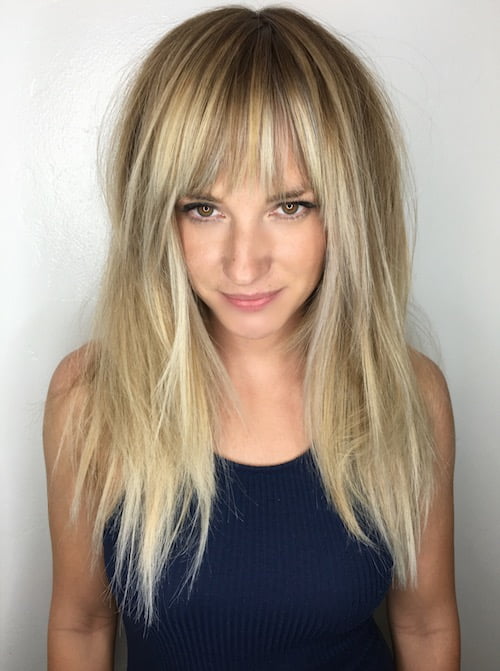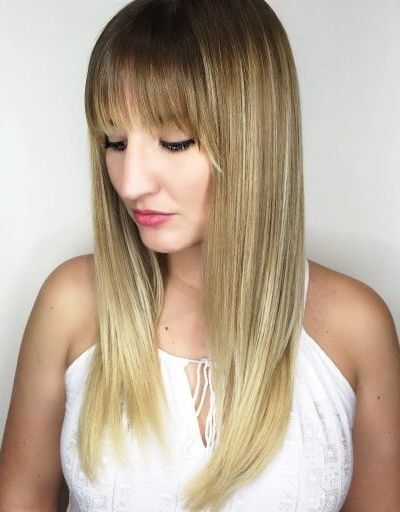 As with short hairstyles, long hair can also mask thinness through long, straight locks. If you want to achieve this hairstyle, get your stylist to give you full bangs and a slight layer, paired with a brown to blonde balayage to top off your look. For more looks see best balayage for straight hair.
12. Blonde Fringe with Bun for Thin Hair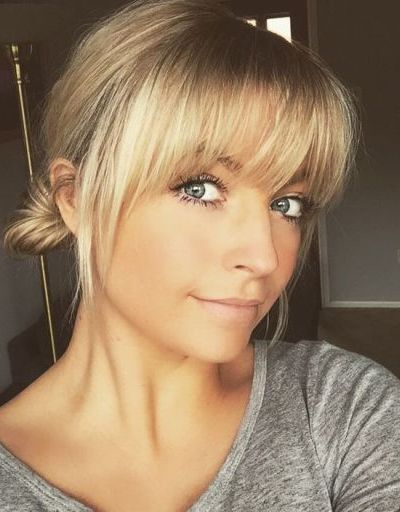 If you're looking for an easy, everyday look that gives off an innocent and cute vibe, try this hairstyle instead. Have your stylist give you full bangs and layers that will frame your face well. Finish off your hairstyle with an effortless bun to keep you looking fresh and simple.
13. Asymmetrical Bleached Blonde Bob Haircut for Fine Hair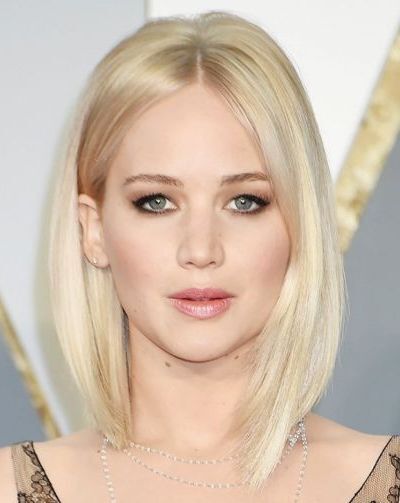 Blonde is an easy to do fine hair color, since bleaching can be done for a very short time. Moreover, if you have a center part, an asymmetrical bob with a slight honey undertone dye can make you look simple, yet elegant.
14. Pastel Lilac and Creative Undercut for Fine Hair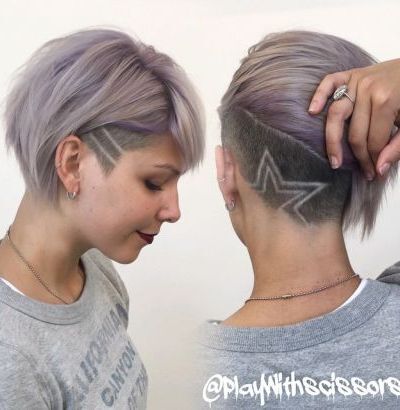 Rockstars aren't the only ones who can pull off this haircut for thin hair. Get all eyes on you with this creative hairstyle: consisting of an undercut and carefully-done fades and lines that you can flaunt everyday. Top it all off with a pastel lilac color that gives you the extra edge.
15. Purple and Peach Pastel Hairstyle for Fine Hair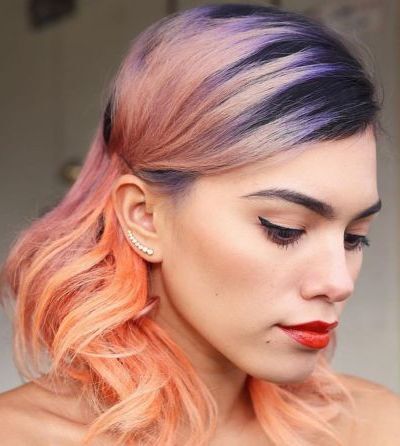 This hairstyle for thin hair just screams color. If you can commit to bleaching and dying your hair, this combination of orange, pink, and dark purple can blend well with each other to give you the ultimate color bomb style. However, with thin hair, be wary of the damage that hair dyes can do!
16. Unicorn Rainbow Hairstyle for Fine Hair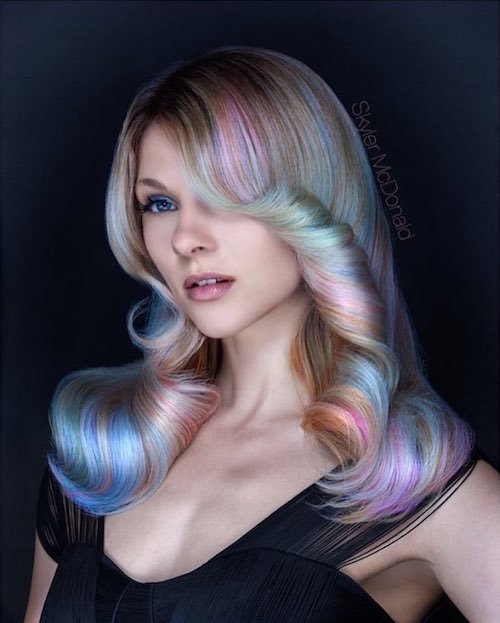 Go all out with the hair dye with this rainbow hairstyle! With a talented stylist, you can color your hair with every color in the rainbow and more to achieve this effect.
17. Short A-Line Blonde Bob Hairstyle for Thin Hair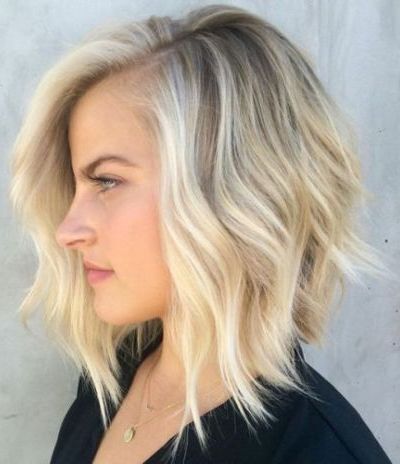 Short at the back and longer in the front; this hairstyle is stylish and trendy both at once. For thin hair, this curly bob can also be a good idea; give your hair more volume to make it appear livelier.
18. Cute Baby Bangs for Thin Hair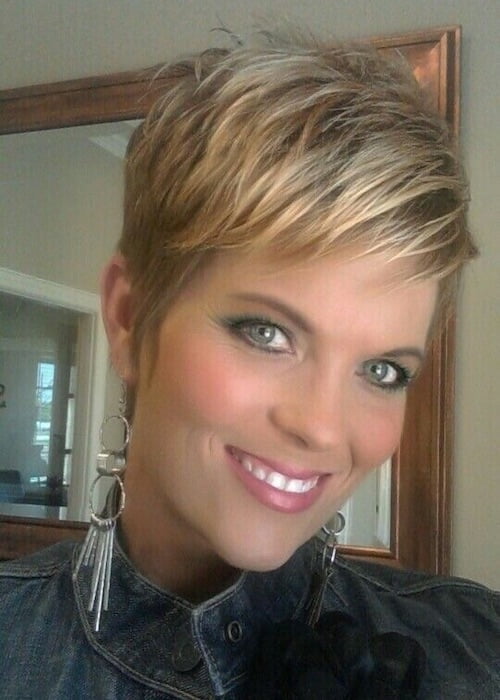 Thin fine hair lends itself to wispy looks like this fringe bang haircut.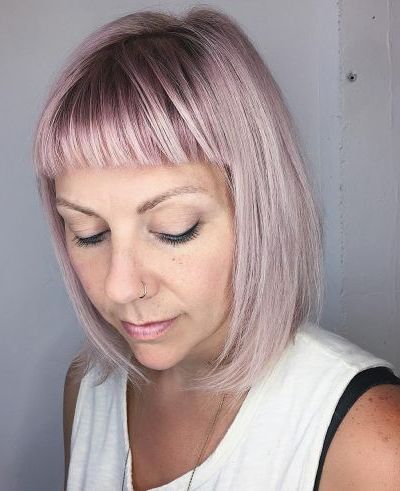 Short bangs can be hard to pull off, but with the right hairstyle, it can provide you with a unique look. To achieve this hairstyle for thin hair, you can ask your stylist to give you straight bangs that go down to the middle of your forehead, along with a short bob to frame your face well.
19. Mermaid Hairstyle for Fine Hair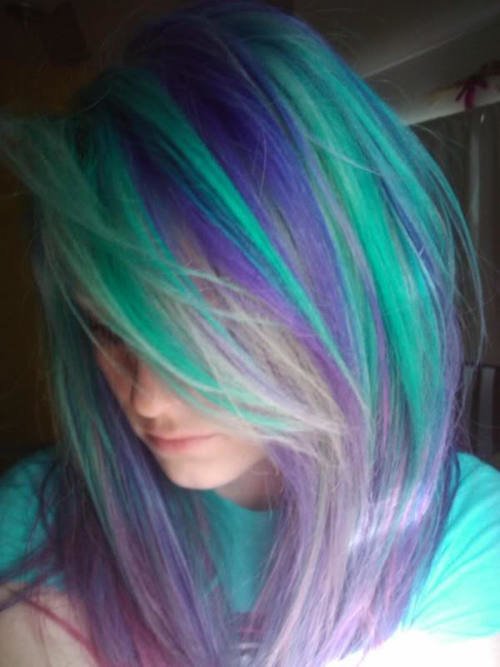 This is another hairstyle that focuses more on hair color. If you have thin or fine hair, bleaching can give you fast and better results as the treatment is minimal. Have your hair get a mermaid look with violet, dark blue, turquoise, and bubble gum hues.
20. Edgy Creative Haircut for Thin Hair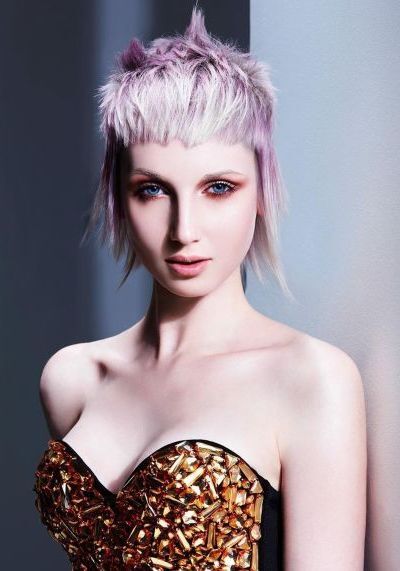 It's no secret that thin hair can have more possibilities than thicker, unruly hair. Get your high fashion look with this creative cut, with mid-forehead bangs and spiked up top. Definitely an unusual haircut, but if you think you can pull it off, why not?
21. Classic High Pony Combined with Knotting for Fine Hair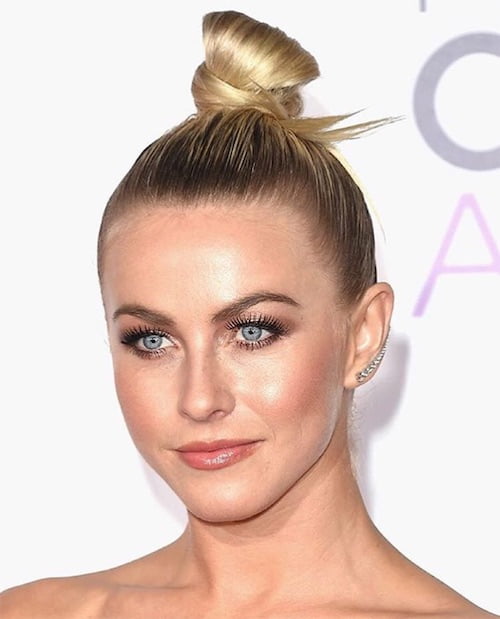 For thin and wispy hair, it can be hard for a hairstyle to work. But with this knotting hairstyle combined with a high ponytail, you can achieve a unique but classy look without making your hair look unkempt.
22. Unique Shaved Haircut for Thin Hair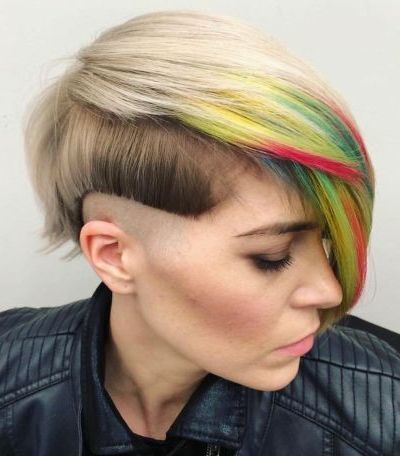 Thin hair usually go well with very short hairstyles. With this look, you can achieve a unique, colorful, and yet spunky image that'll surely get heads turning. However, a talented stylist is required to give you that smooth fade and well-done rainbow highlights.
23. Side Swept Short Blonde Bob for Fine Hair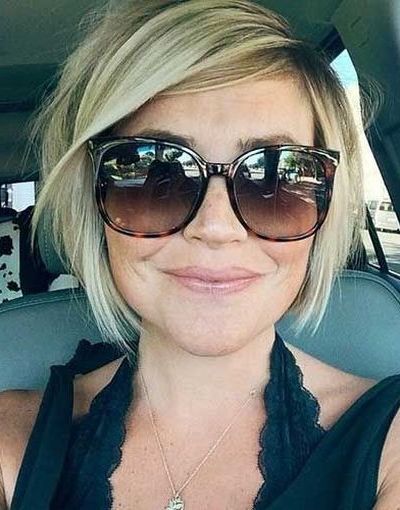 This side swept blonde bob hairstyle for fine thin hair is a simple and fun way to add life to your image while keeping the maintenance low.
24. Pastel Pixie Haircut for Thin Hair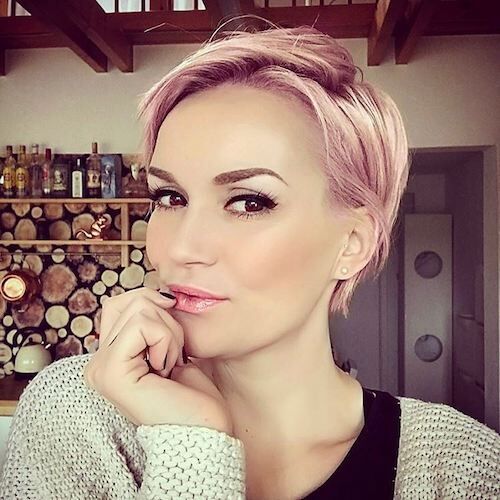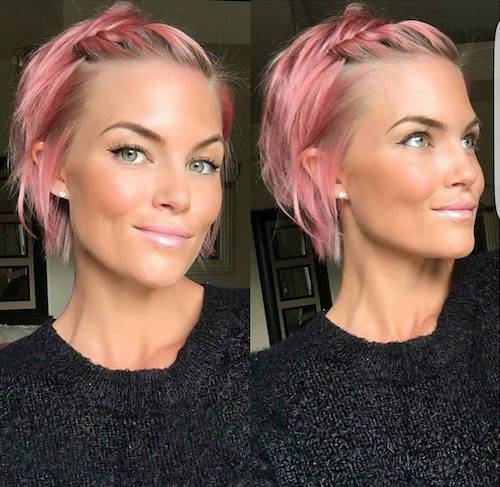 Let this pink pixie hairstyle with pulled up bangs bring some flair to your thin hair.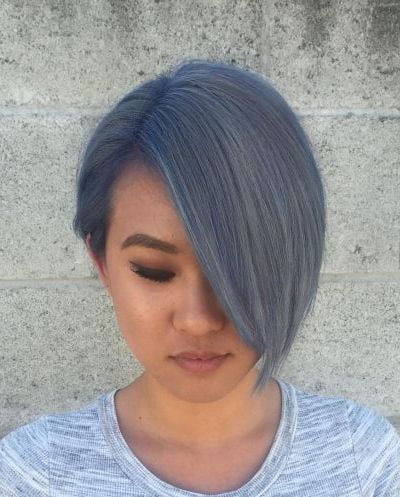 You can great creative with a pixie cut by dying your short mane with a unique color. Pastels are in. So why not go for pastel blues, pinks, or greens?
25. Long Bob for Thin Hair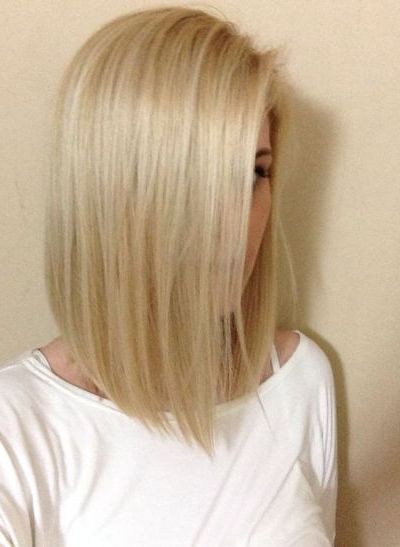 For haircuts for thin and fine hair, you can always go for hairstyles like these. Don't want to go for a full bob? Have your hair cut to a shoulder length lob instead; not too long, but not too short either!
26. Center Part Hairstyle for Fine Thin Hair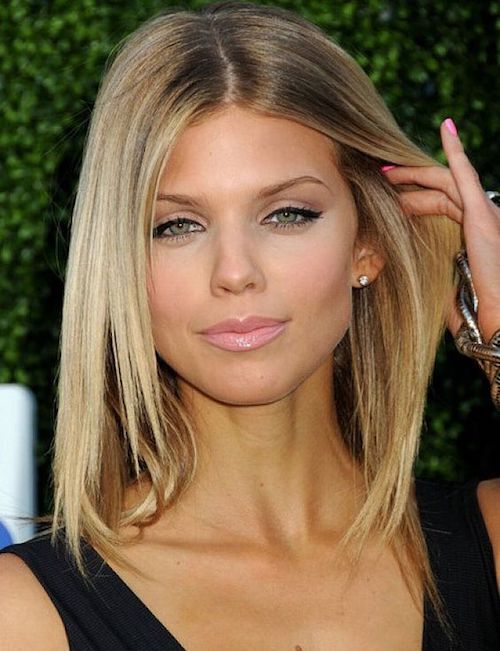 A center part is one the best medium length hairstyles for thin hair. It's a soft and ultra-feminine way to show off your fine hair.
27. Pixie and Side Swept Bangs for Fine Thin Hair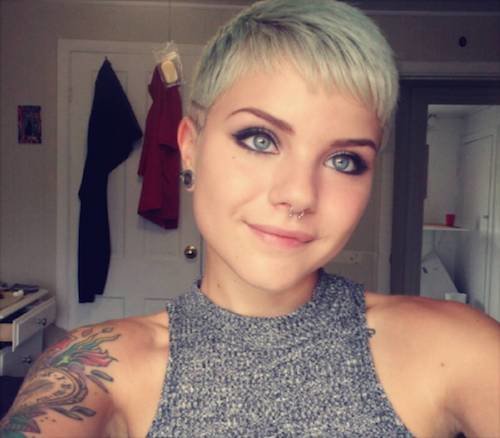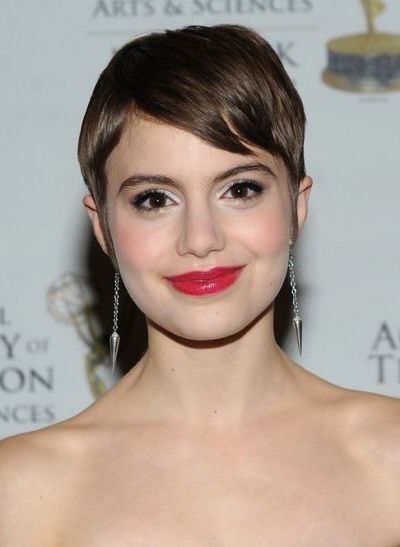 Another variant to the pixie cut, but this time, with cute and short bangs! This hairstyle adds the playfulness to the traditional pixie cut and can make you look fun and outgoing without being too serious, if you don't want to go for the traditional pixie.
28. Inverted Bob Hairstyle for Fine Hair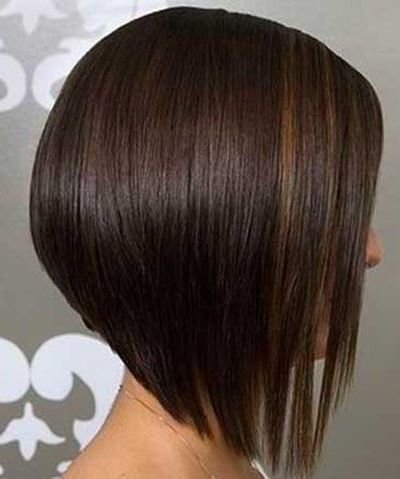 A talented stylist is required for this hairstyle. Have your mane cut carefully into an inverted bob, and maintain it to be straight for a classy, youthful look that is easy to maintain and makes thin hair thicker.
29. High Fashion Haircut for Fine Hair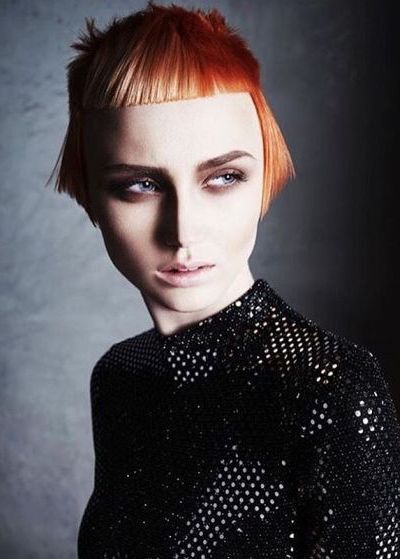 High fashion always calls for the unusual. Pull off this very unique look and get all eyes on you wherever you go. Like the attention? Give your hair the extra edge with a ginger dye.
30. Creative Half Braids for Thin Hair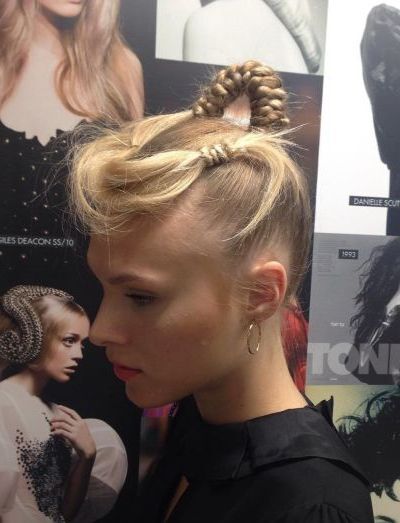 Want to do more with your thin hair? Try styling your hair into these creative braids. They're a little bit difficult to do, but for an occasional look, your thin hair can probably pull it off.
31. Long Vintage Curls for Long Thin Hair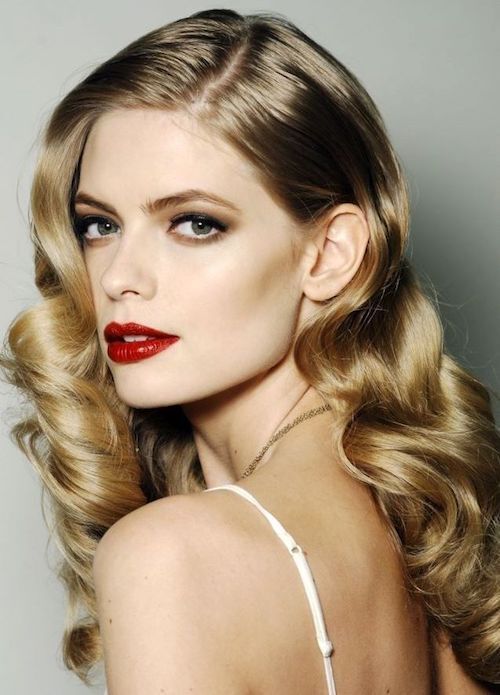 Have the highlight of the 60s come back with this long hairstyle for thin hair. If you want to give your hair more volume, why not try curling it into long golden ringlets like this style above? Classy and formal, this style is sure to give you an edge with any outfit that you choose.
32. Wavy Shoulder Length Hairstyle for Thin Hair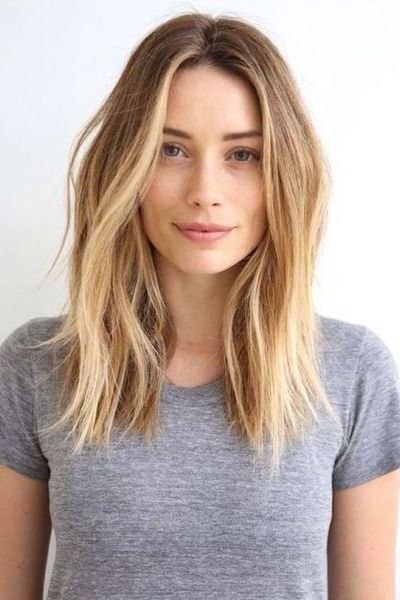 Thin, wispy hair can use a little life brought into it. Have your stylist give you a slight layer cut and you can maintain the voluminous look by using a curling iron to create very slight waves. A very simple hairstyle, but very pretty nonetheless. It's another great medium length hairstyle for fine, thin hair.
33. Stacked Bob for Thin Hair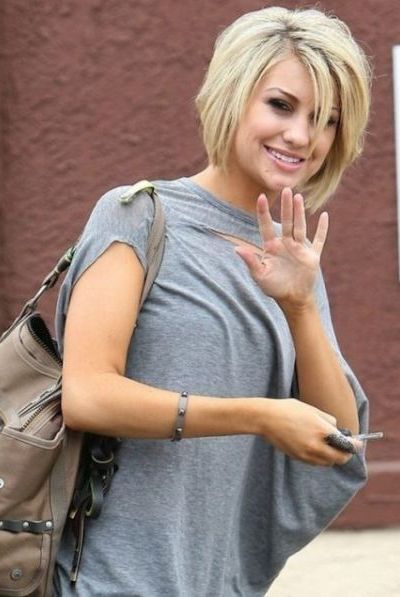 Achieve a simple and easy to maintain bob with a little bit of tousling in the morning. Always in a hurry to go out everyday? This hairstyle for thin hair can save you the headache of trying to keep your hair presentable.
34. Straight Short Haircut with Long Bangs for Thin Hair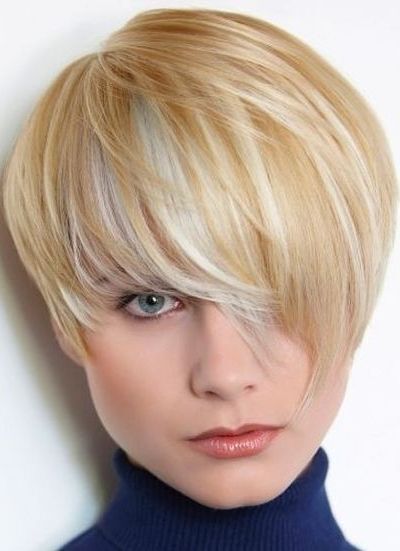 If you have thin, fine hair, this hairstyle can give your hair a fuller look with a thick fringe that you can use to mask your thin strands. Also an easy to maintain haircut, but beautiful and classy nonetheless.
35. Full Bangs for Thin Wispy Hair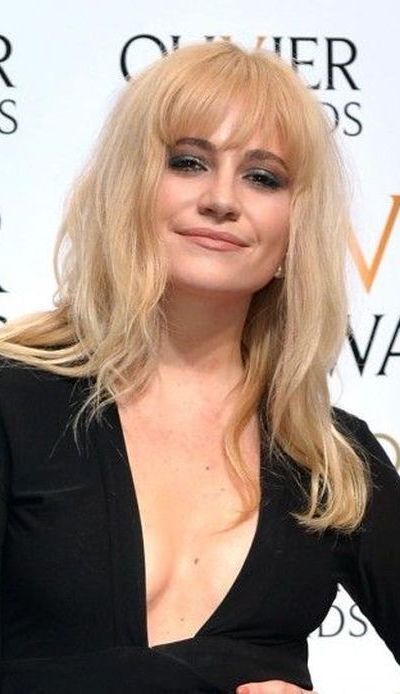 Do you have wispy hair? Why not rock it with this classic rockstar look that features full bangs and shoulder length locks? Your hair will not only look thicker than it actually is, you can have endless possibilities of styling.
36. Voluminous Perm Hairstyle for Fine Hair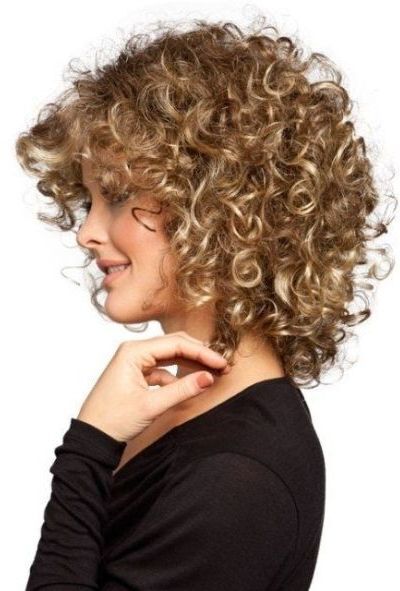 It's no doubt that curly hairstyles for thin and fine hair can fake volume. And sometimes, that's right. If you can commit to a perm, why not try it? This hairstyle can give you the famous 80s look while making your hair look full and voluminous.
37. Wet Look Pixie Thin Hairstyle for Fine Hair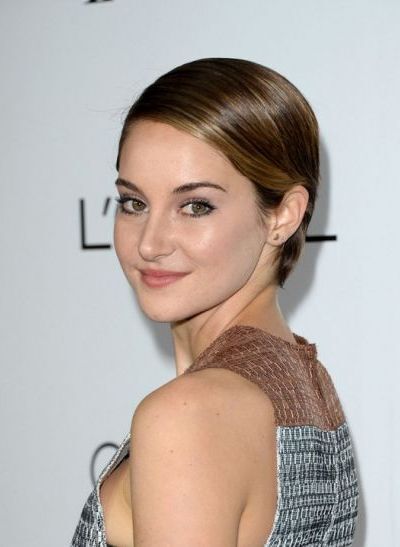 Want to achieve a classy look? Try this trendy, low-maintenance cut that should give you a sophisticated aura without much effort. For fine thin hair, this hairstyle should be easy and simple to maintain.
38. Half Pony Hairstyle For Thin Hair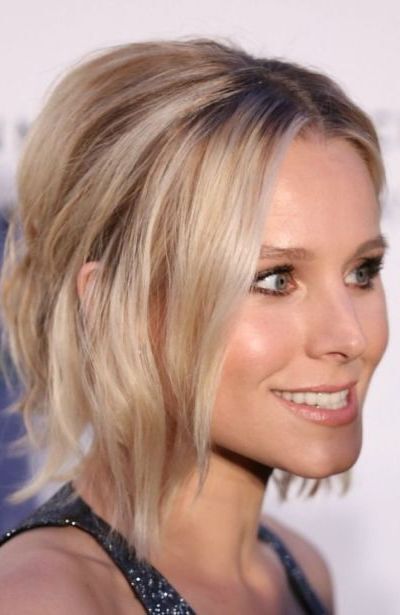 The half pony exudes style and effortlessness. If you have thin hair and are always on the go, this hairstyle for fine hair can make you look classy but still with enough time to spare. However, the half pony should be done right or you'll end up looking more tired than before.
39. Straight Mid Length Cut for Thin Hair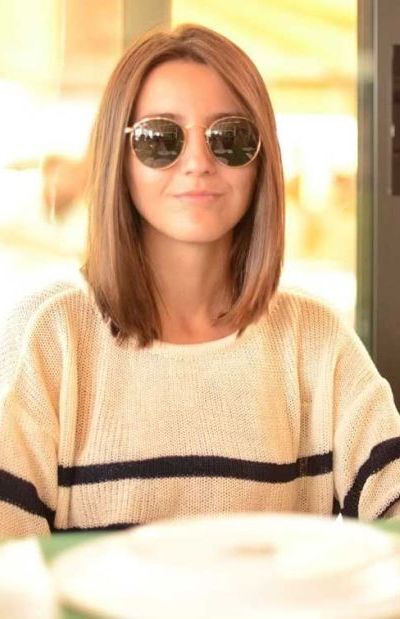 If you don't want to bother with any styling or curling before you go out in the morning, try a hairstyle that is effortlessly beautiful with just a simple rundown of a brush. This shoulder-length cut accentuates the shape of your face while keeping things simple yet elegant.
40. Chop the Ends Haircuts for Thin Hair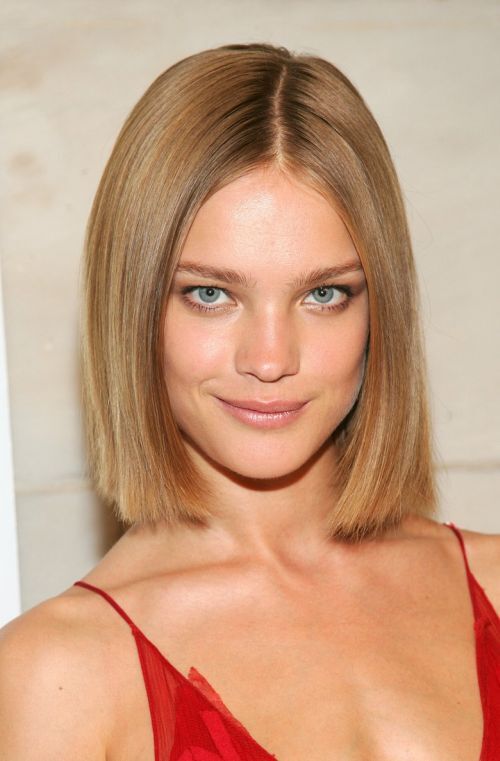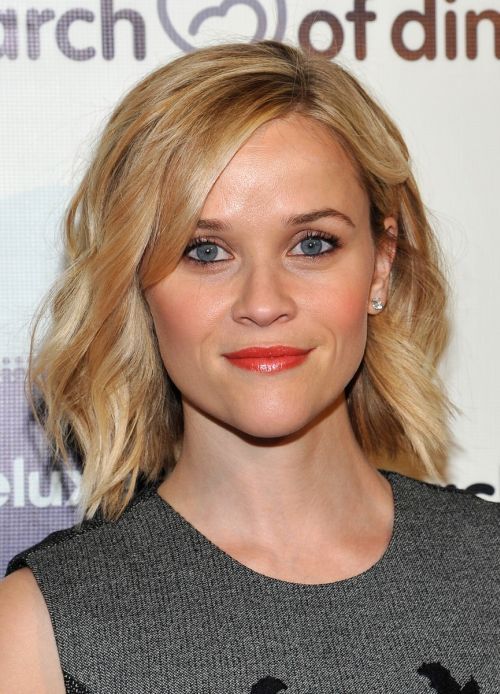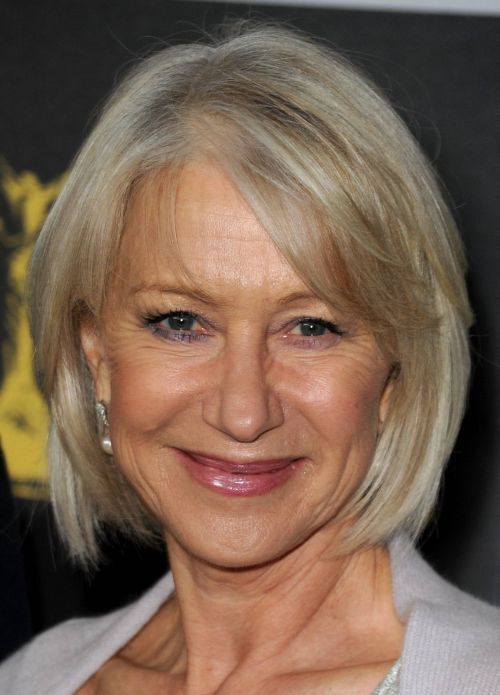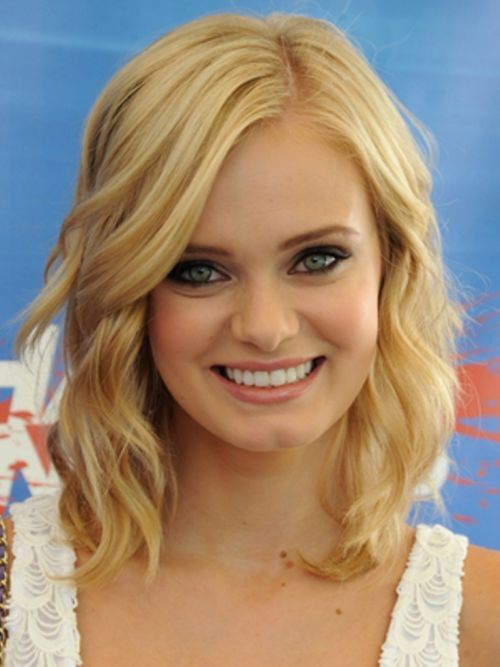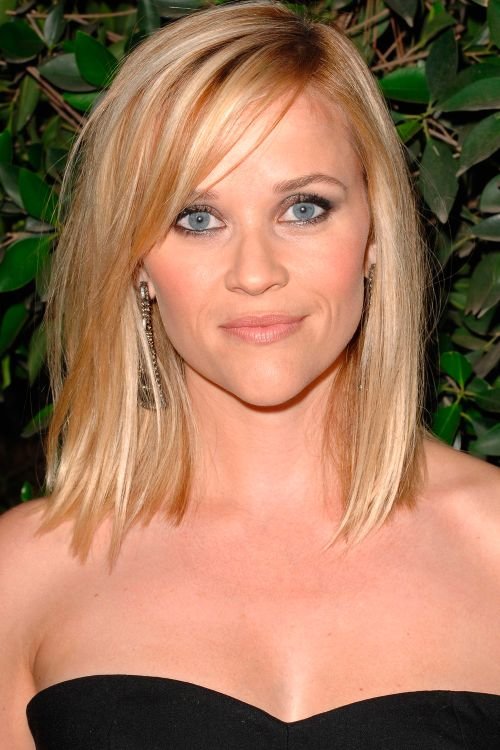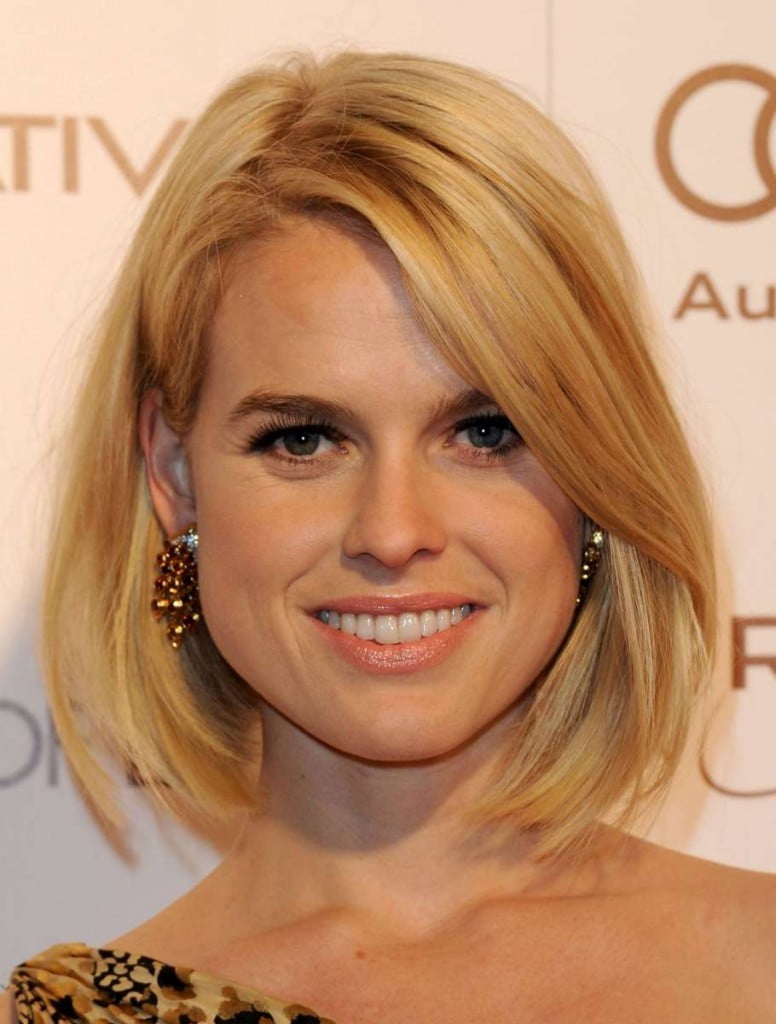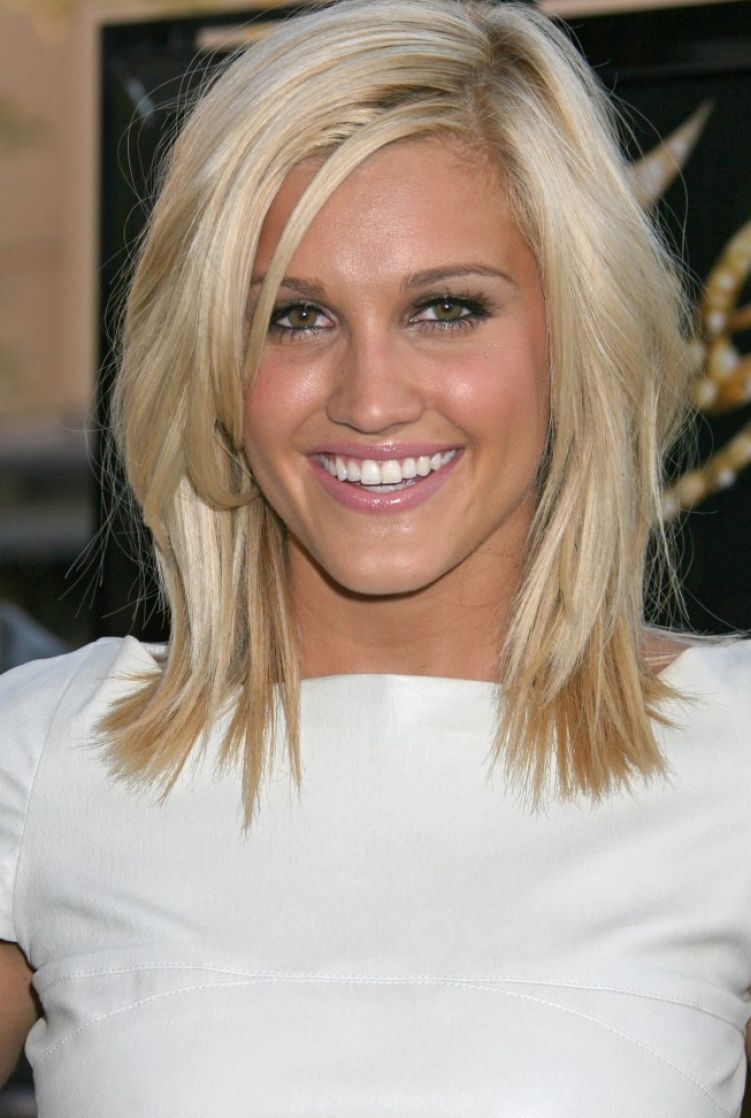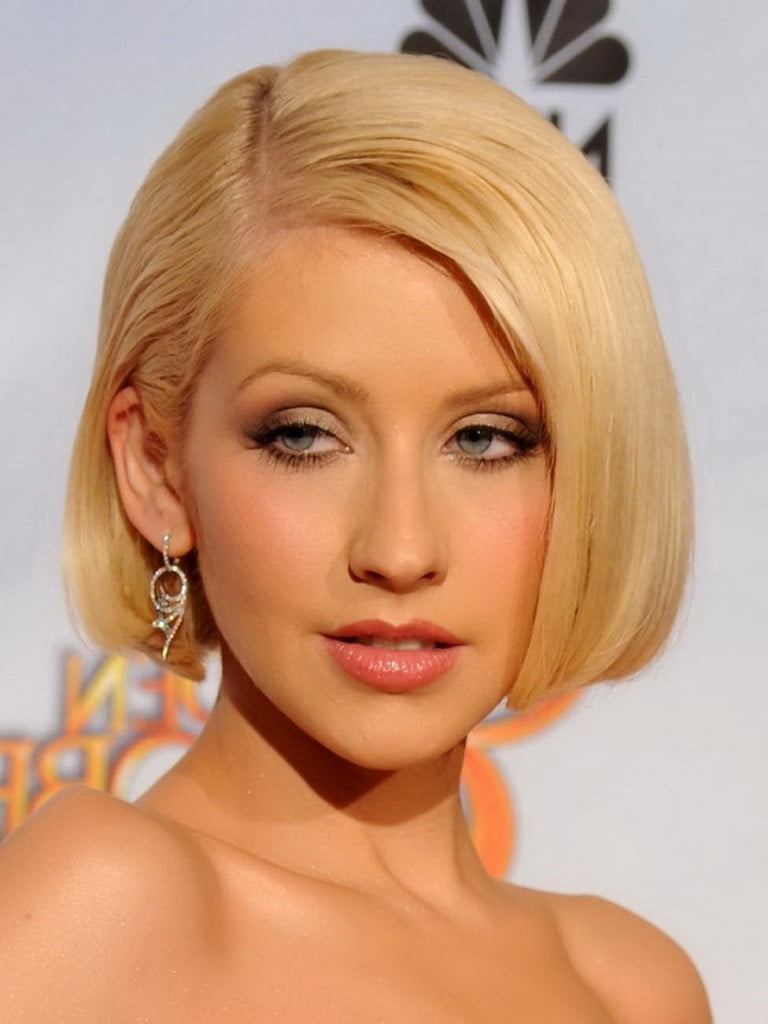 Women with thin fine hair can also wear hottest hairstyles and the key to look fabulous with any hairstyle is to chop the ends of your layers. These are some of the best haircuts for thin hair. You can then modify your hair to any hairstyle you like but with chopped ends your hair will not only look tidy but it will also add sharpness to their otherwise flat appearance.
41. Blow Out Medium Length Layers for Thin Hair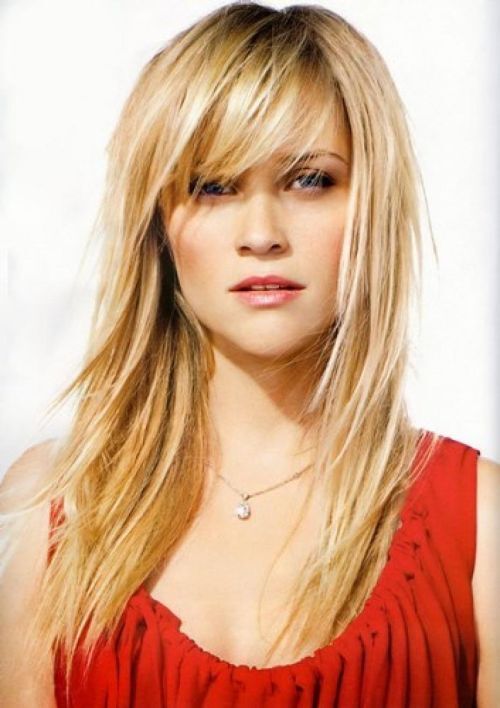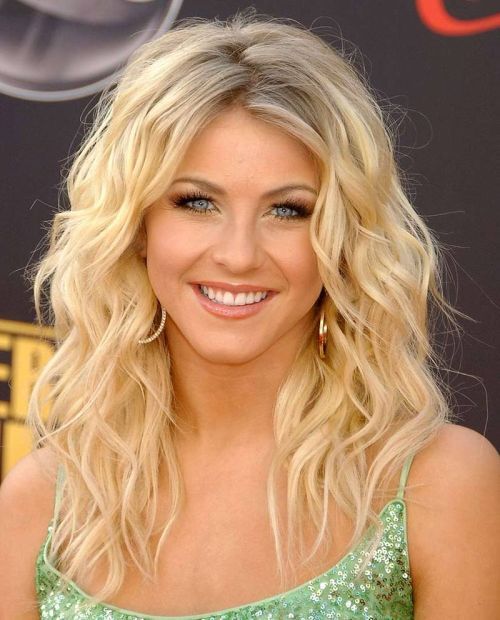 Add volume to your medium length hairstyle for thin hair with flowing curls. A blonde hair color accents this shoulder length haircut.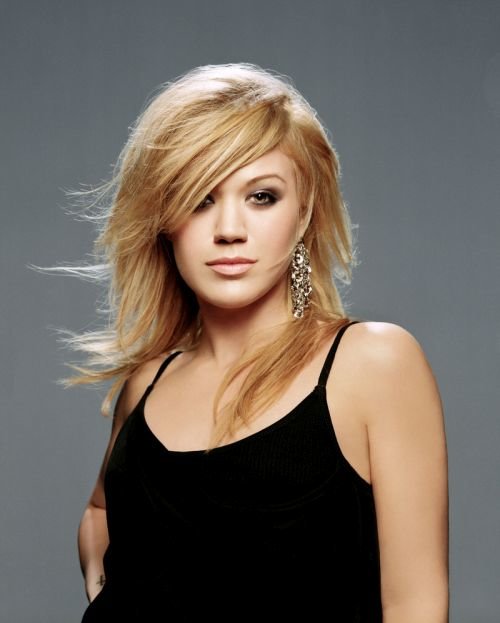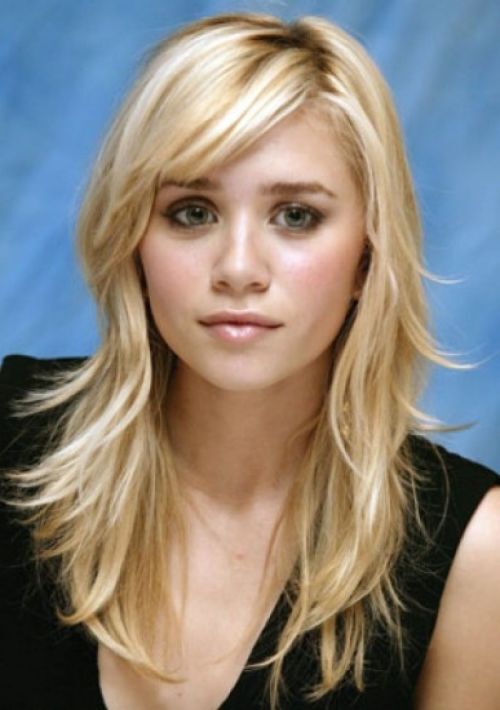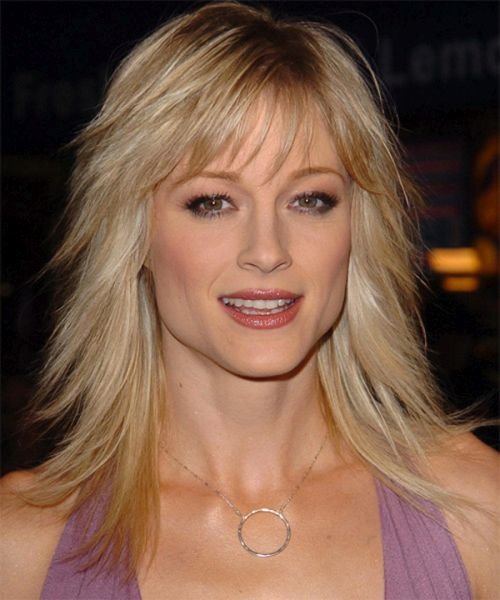 No doubt, shoulder length is known to be the most flattering length for thin fine hair. Add a fringe to your layers on left or right side of the head and then blow out your layers with blow dryer for a gorgeous layered hairstyle.
42. Side Part Shoulder Length Layers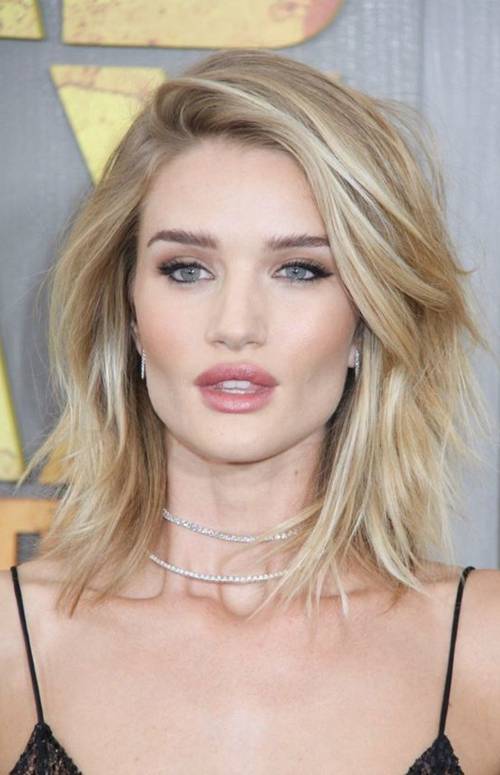 This is another hairstyle for thin hair with the same shoulder length layered hair. Simply blow dry your hair keeping the ends of your locks inwards with a round brush. Then side-part your hair or part them in the middle. It depends on your face shape and cut.
If you have a round face, then a middle part will look good. This would be a great choice to try for haircuts for round faces and thin hair. For narrower faces, side parts look more adorable.
43. A-Line Long Bob for Thin Hair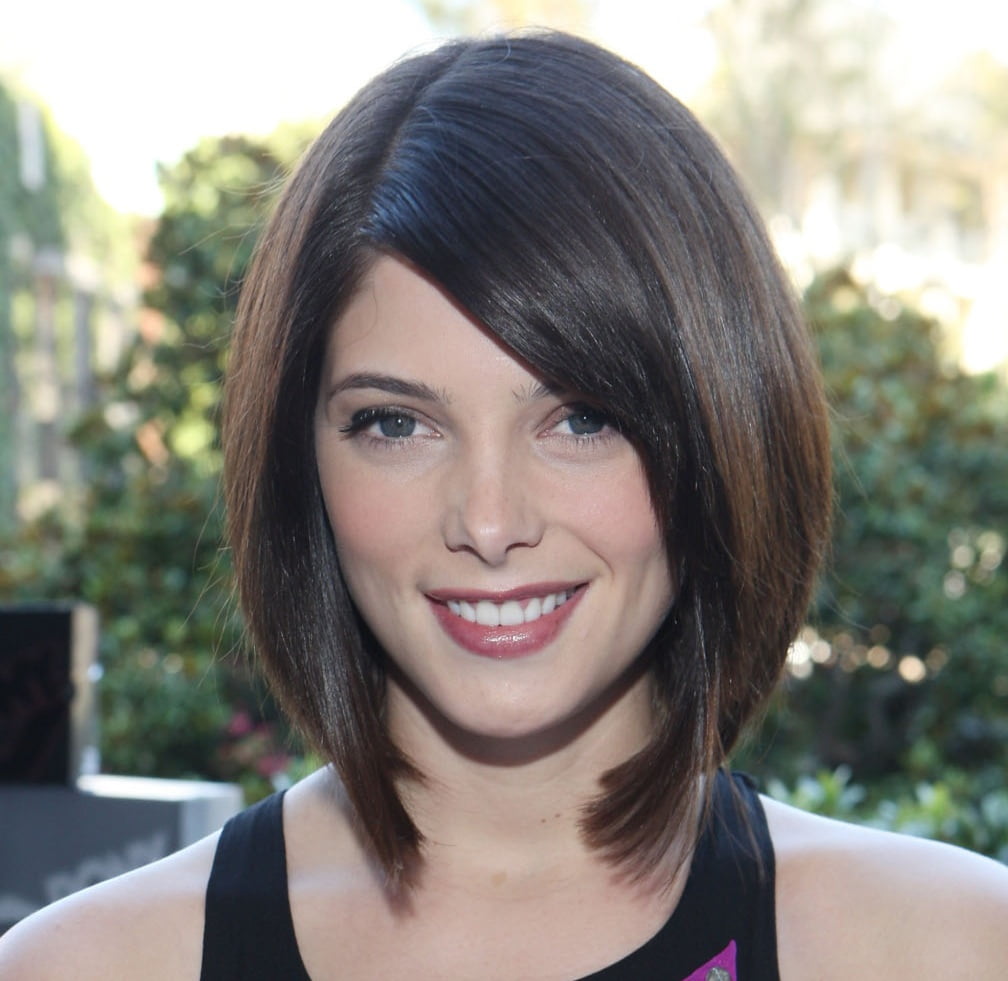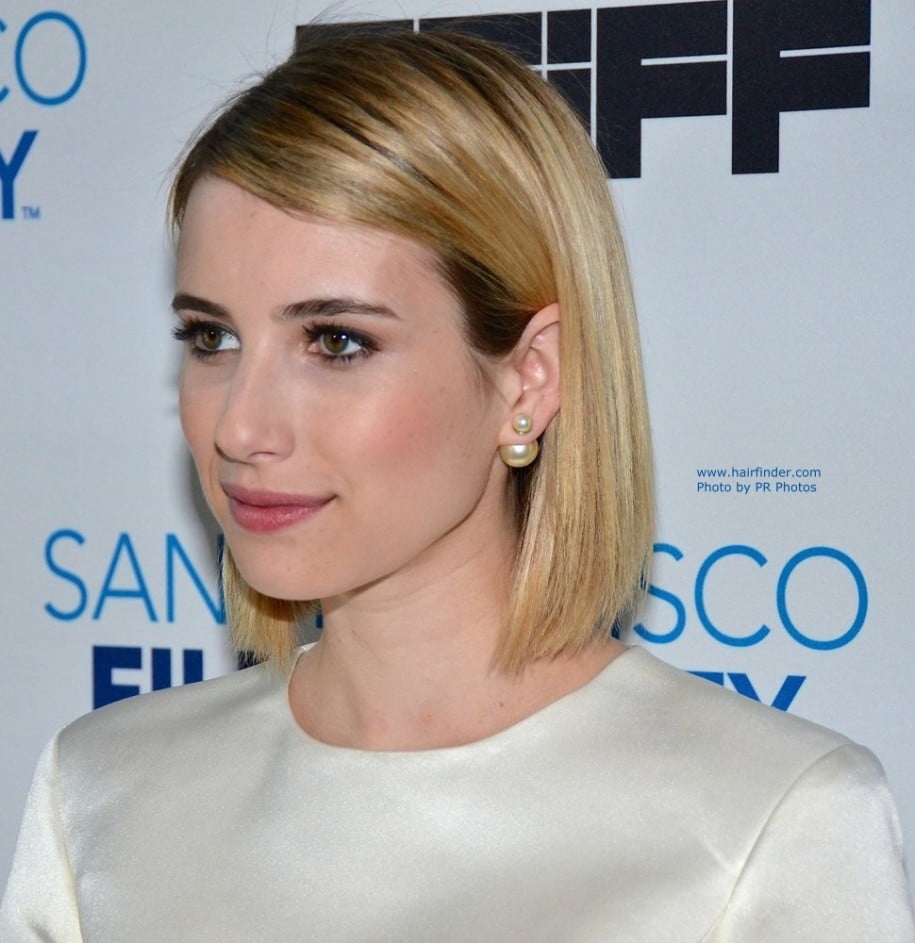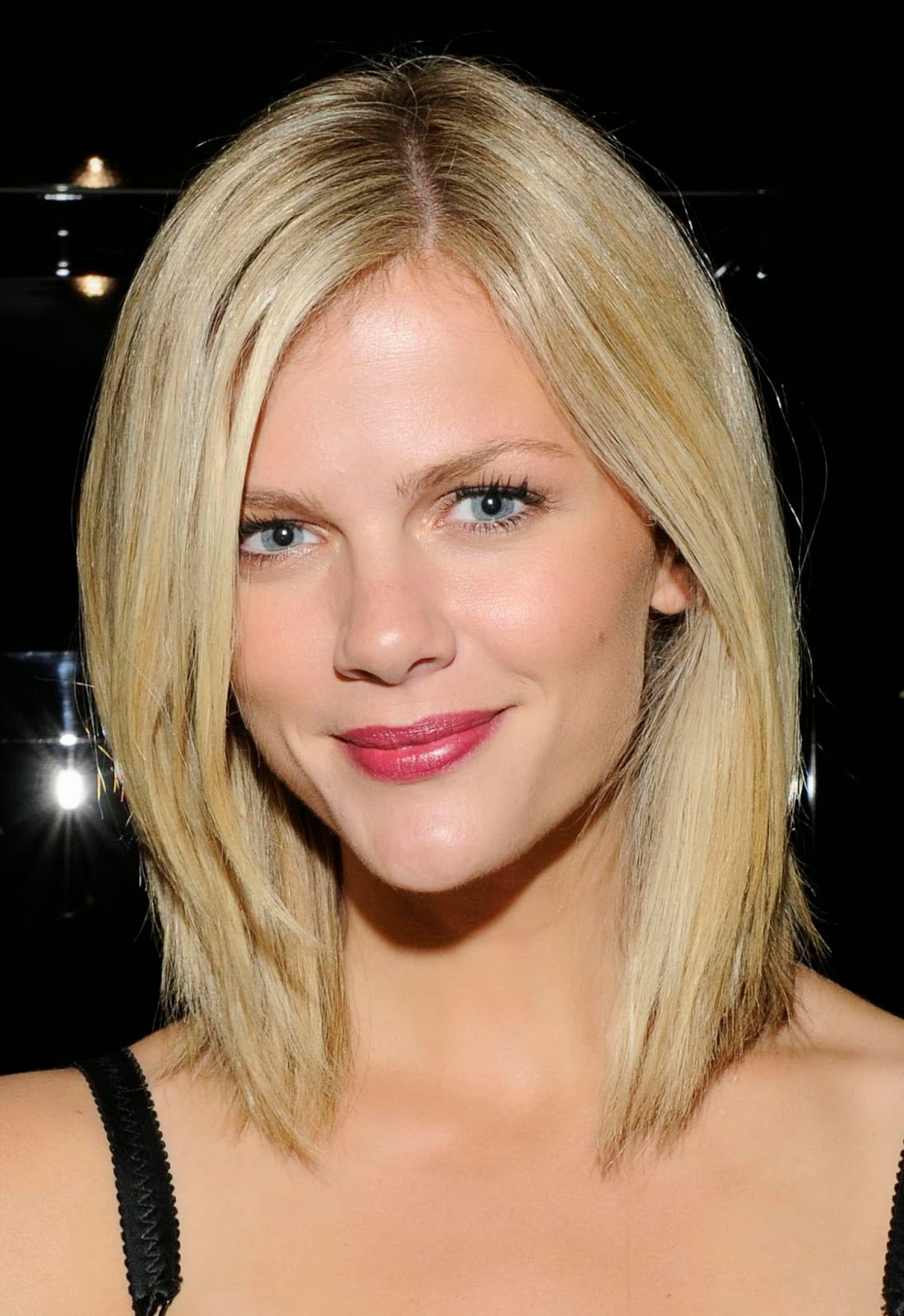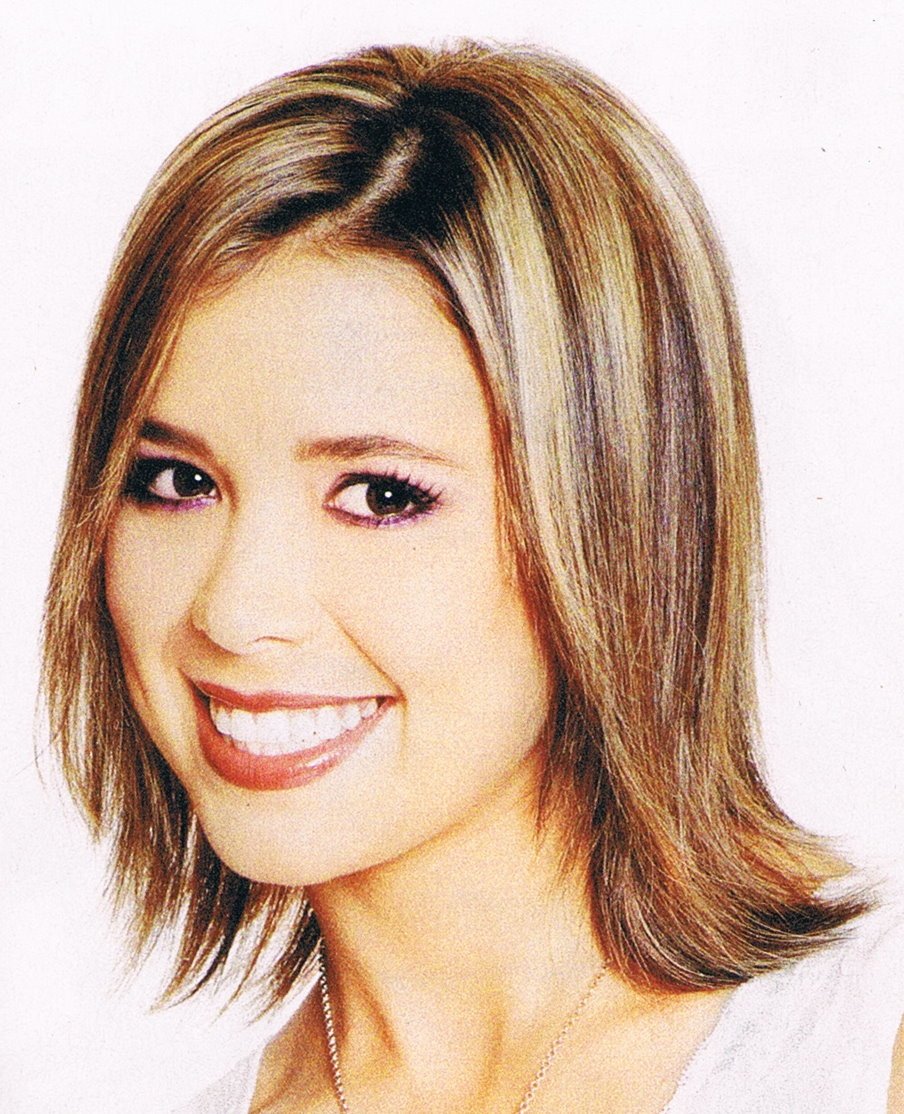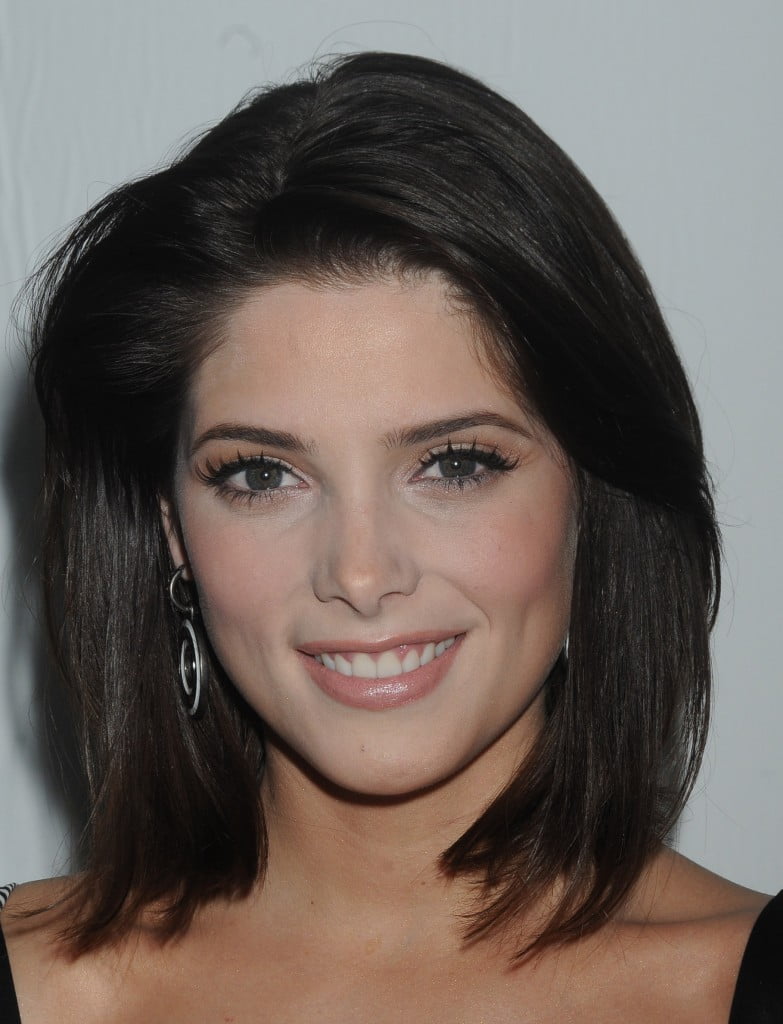 Here's a long layered bob for thin hair that you're sure to like.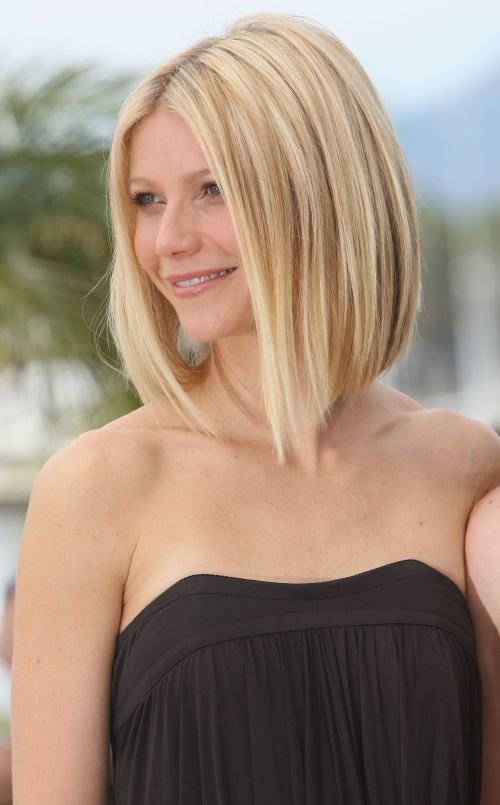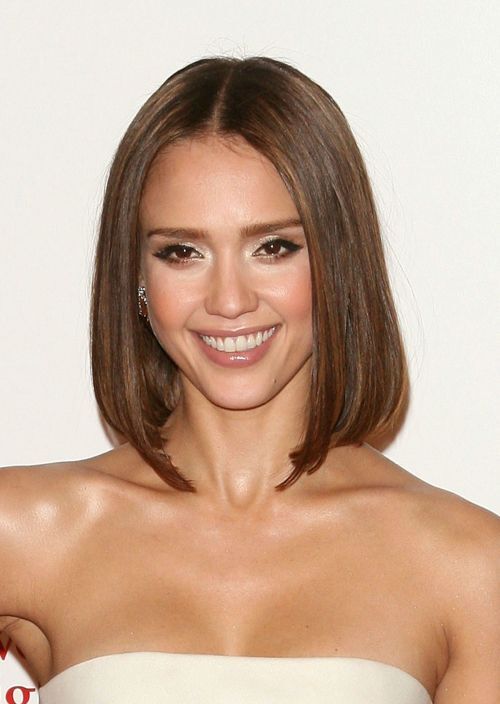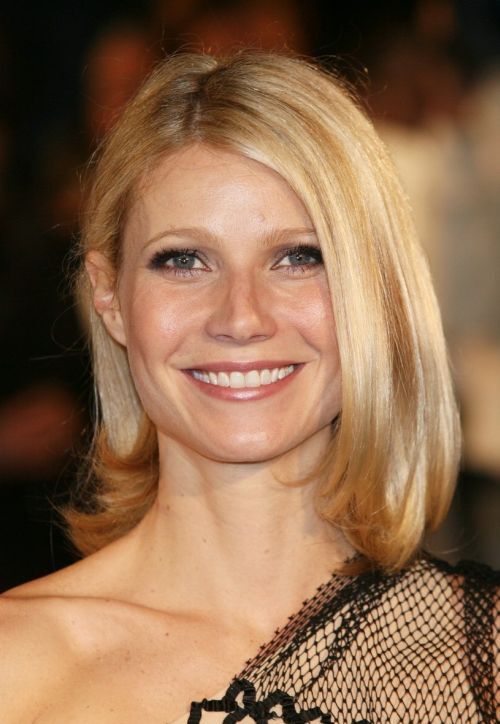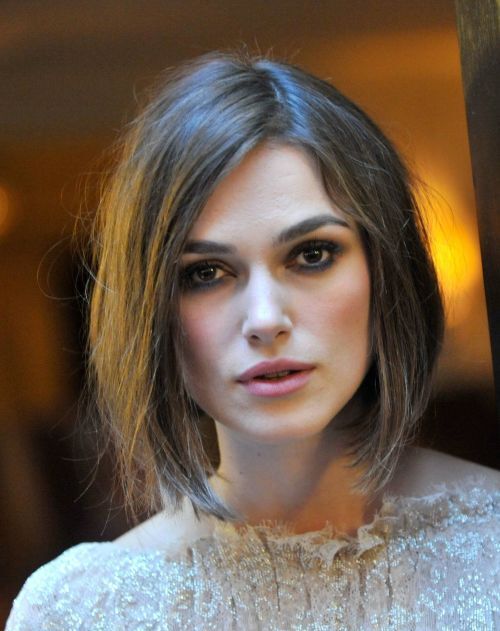 Keira Knightley looks amazing in this long bob hairstyle for thin hair. If you're curious, we've covered Keira Knightly plastic surgery in another post.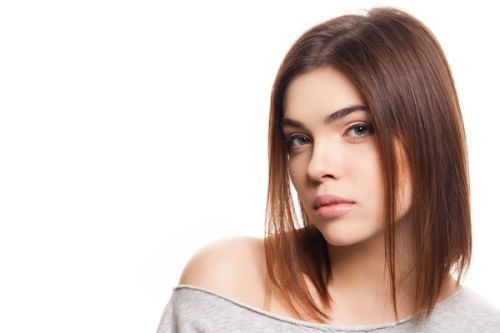 A line bobs longer in length look nice and are one of the best hairstyles for thin fine hair. Bob haircuts suit any type of hair, but thin fine hair becomes more manageable with this haircut.
This model has center-parted her hair because she has a big face. It's one of the best haircuts for thin hair and round faces. You can also do a side-part depending on the shape of your face. Since thin fine hair are already flat in nature so you don't always need to run a straightener to get this look.
44. Chic Short Bob with Highlights for Fine Hair
We've got some of the best short hairstyles for thin hair in this section.x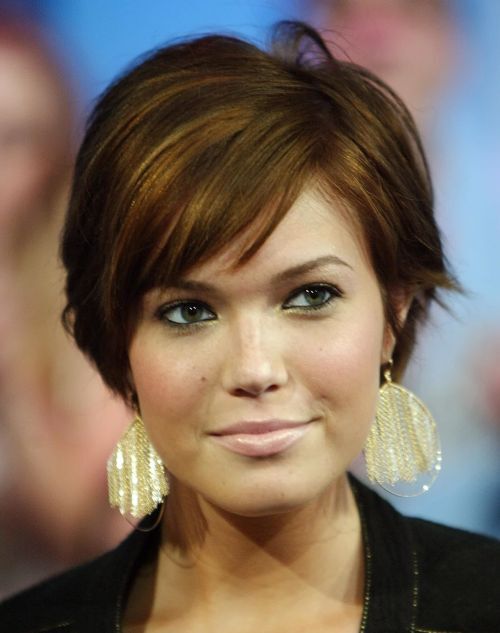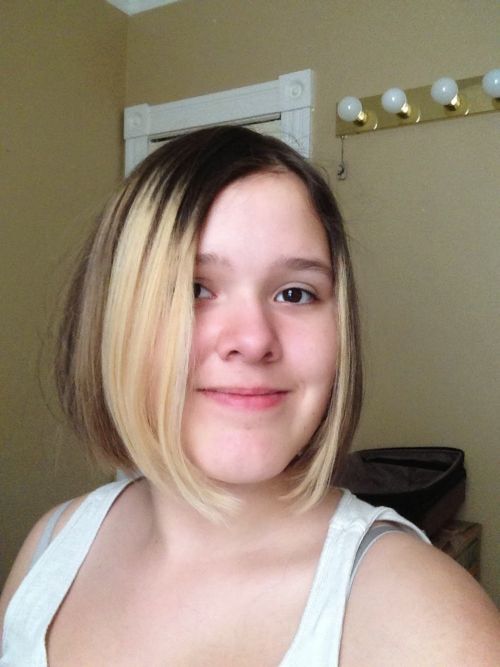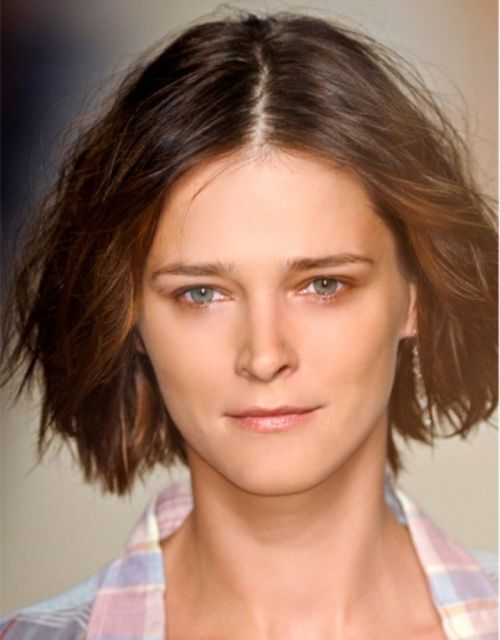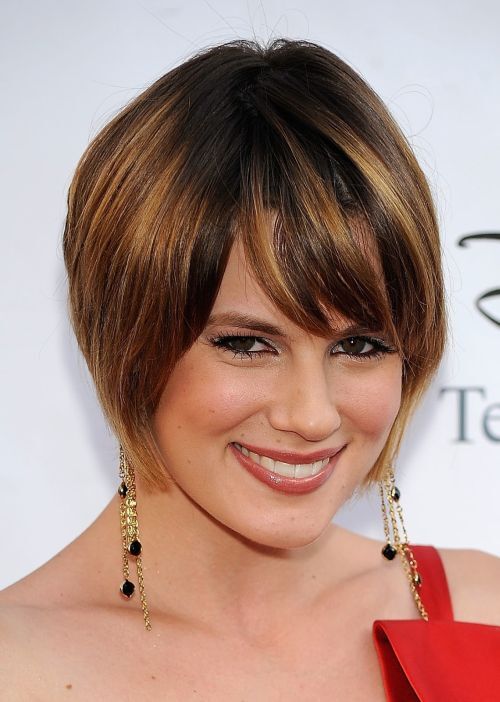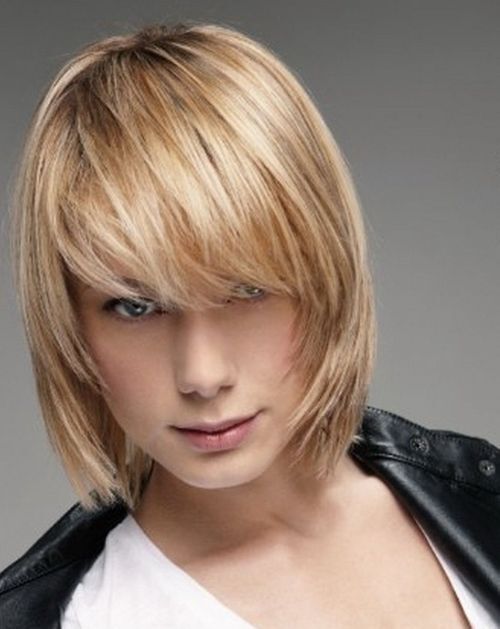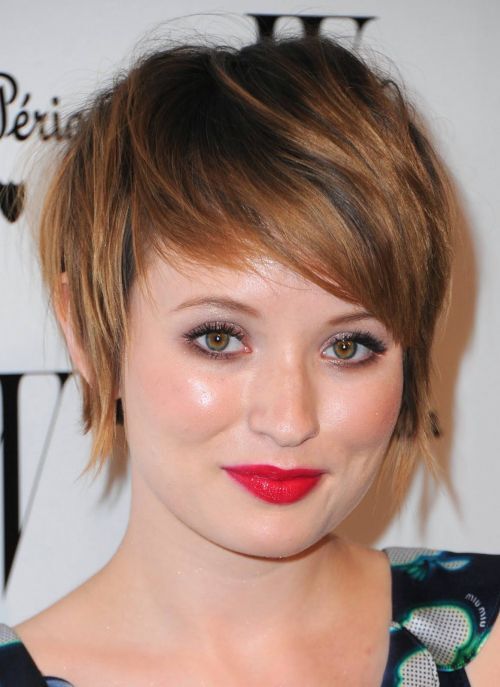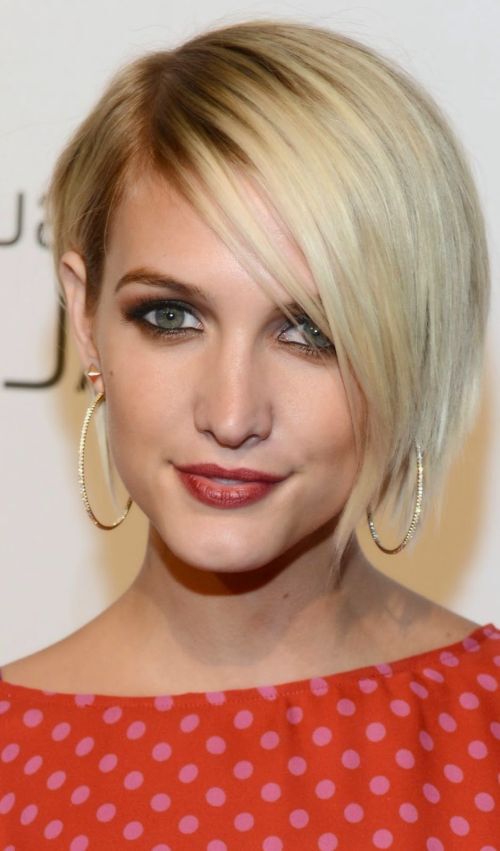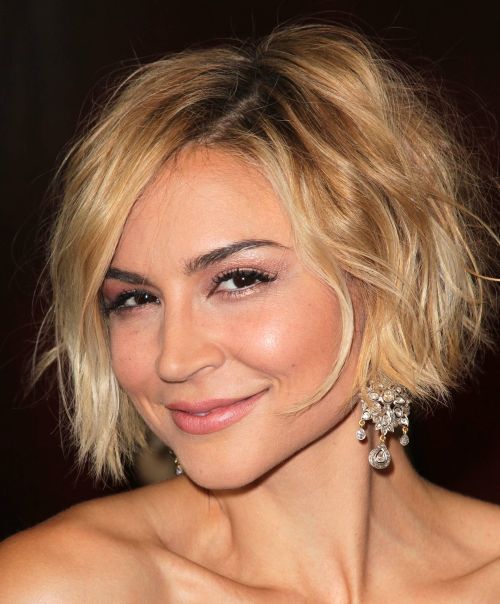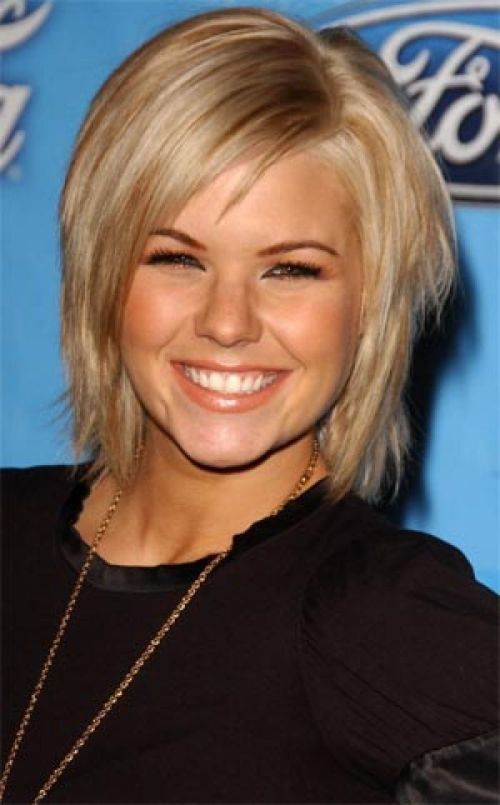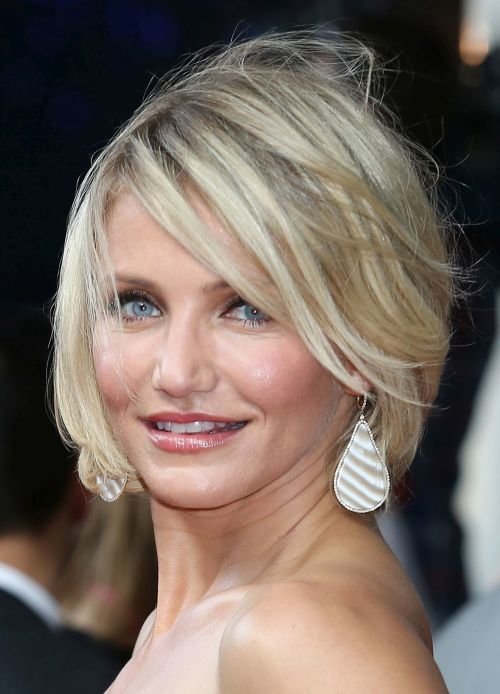 Cameron Diaz shows off her short bob for thin hair with blonde highlights. If you love her style, here's more at Cameron Diaz Hairstyles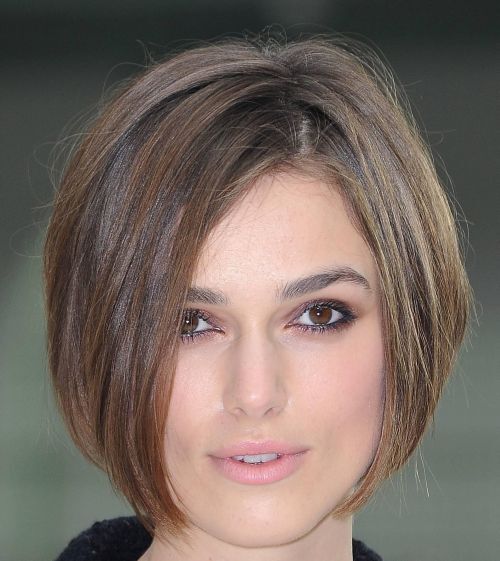 This chic bob hairstyle is short in length and Keira Knightley has highlighted her hair at partition. So people will pay more attention to the highlighted portion and less to the thinness of hair. She has done nothing with the ends of the hair and kept them as blunt as possible.
45. Side Swept Bangs for Long Thin Hair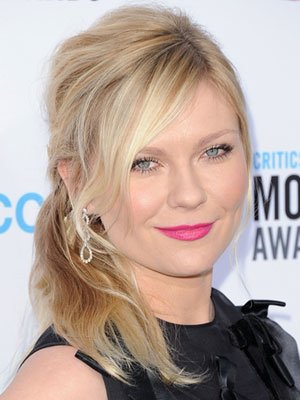 If you are growing thin fine hair and looking for a hairstyle that looks gorgeous for a day out, go for this hairstyle. Apply a texturizing product to your hair first. Then make a deep side part only in the first half of the crown. And now make a low ponytail slightly towards one side of the head and place it on your shoulder and you are all set to go.
46. Chopped Pixie Like Short Haircut for Fine Hair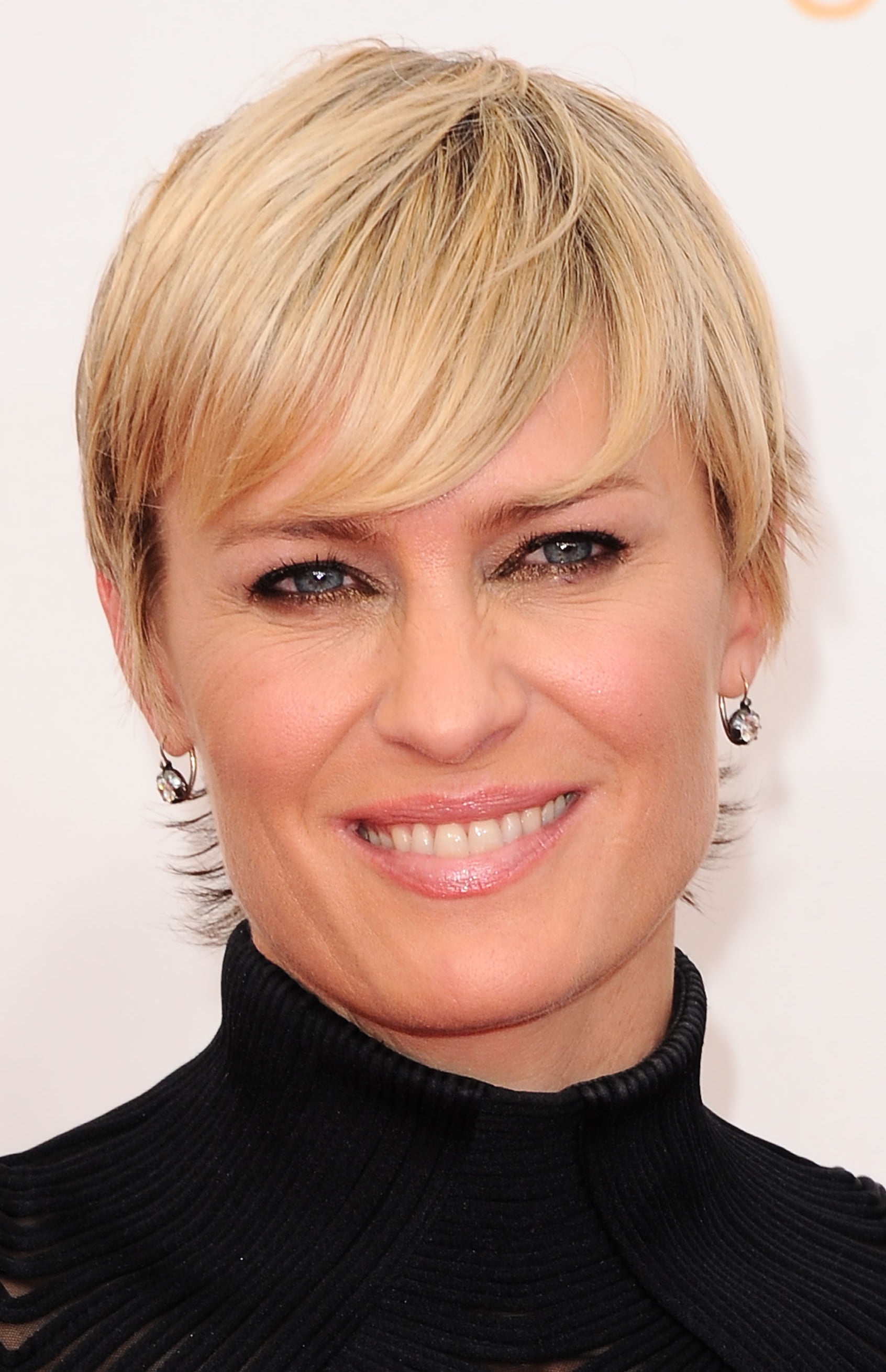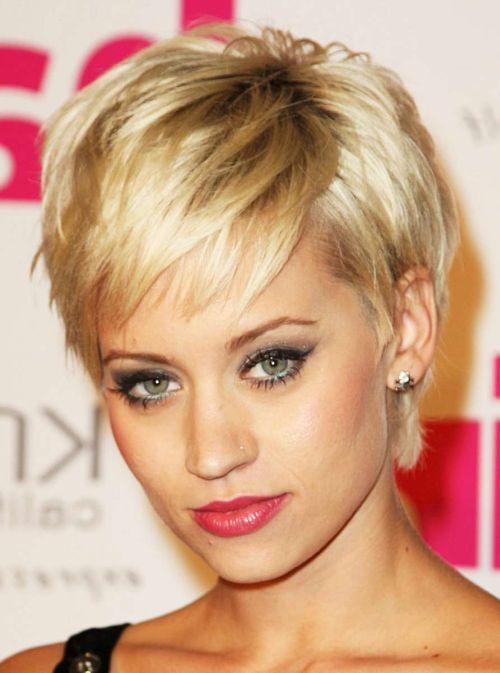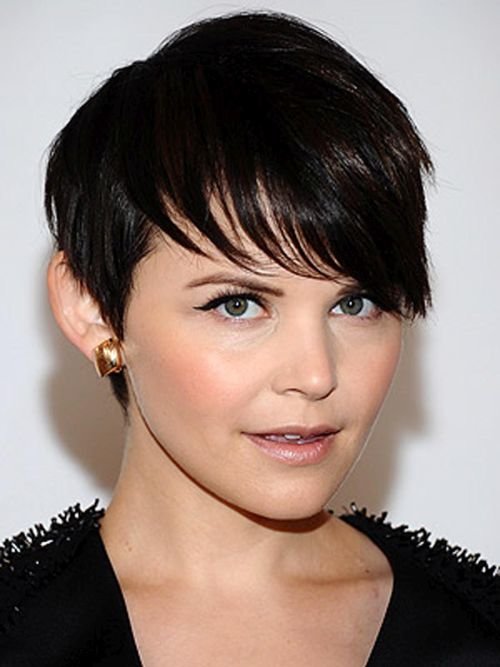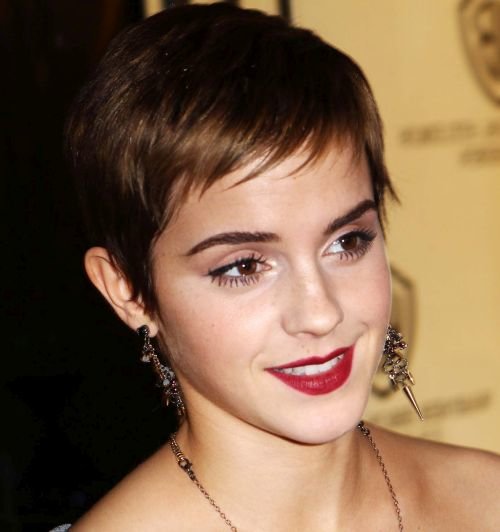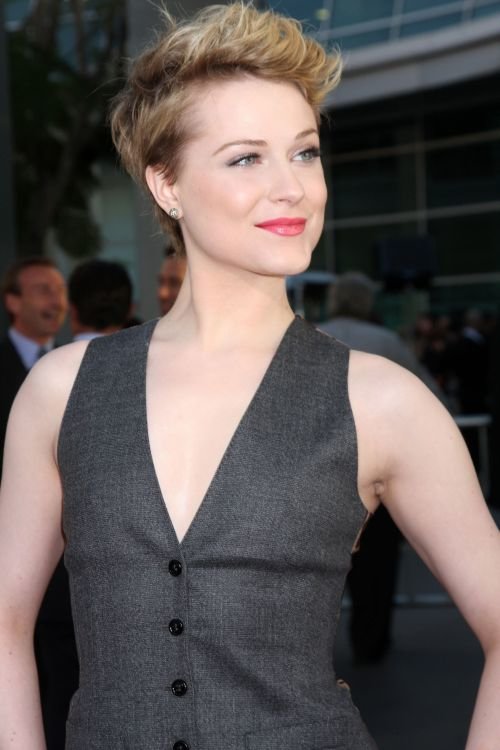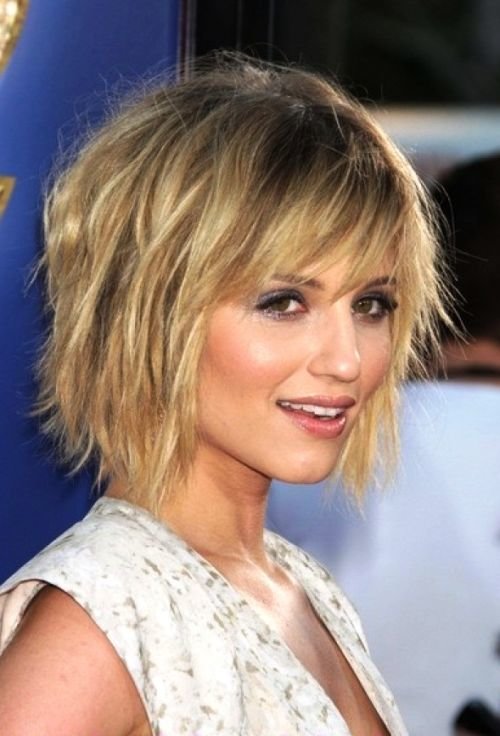 This hairstyle is not for everyone so think twice before you go for it. You can do it with or without highlights. You don't need many tools to set your hair with this haircut and only some texture creating products will do the trick. This model wears a front fringe but you can get this haircut without fringe especially when you have round face.
Thanks for letting us share with your our list of Best Hairstyles for Fine, Thin Hair. We hope you have found at least one inspiring hairstyle for the next time you get in front of your hair stylist. If you've got any ideas to share, we'd love to hear from you in the comment section below.