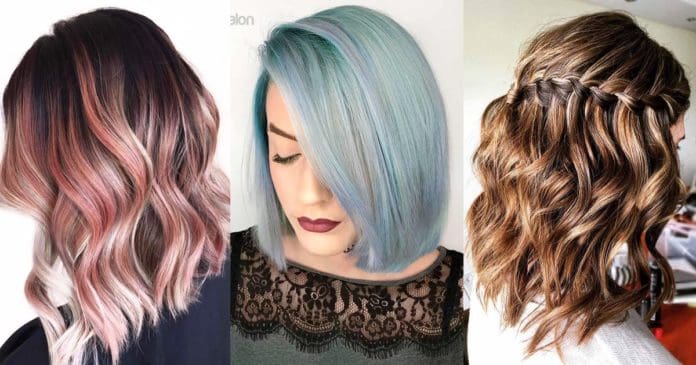 This 3-day style guide is designed for those with choppy long bob hairstyles who are looking for a variety of ways to style their hair as a part of their weekly routine. If you have a busy schedule and don't always have time to style your hair, you might want to save time by not washing it every day. This is actually healthier for your hair in the long run. These looks work best on longer hair that has a lot of choppy layers, is slightly shorter in the back and has a slight undercut.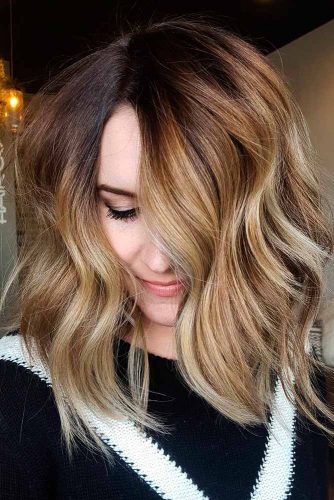 These simple long hairstyles give you three different style options so you can save time and effort with your hair.
It works best on hairstyles for long hair and you can even make slight variations as you get more skilled. Check out this simple 3-day style guide for long bob hairstyles!
Day 1: Tousled and Carefree
Source: Hairbykacie1 via Instagram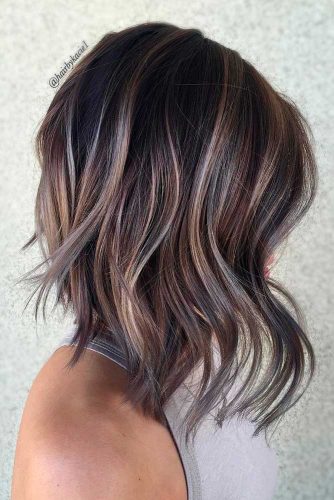 Start off your 3-day style journey with clean, dry, straightened hair. Those with curly or wavy hair will want to blow out or use a flat iron before starting.
Add a small amount of volumizing mousse for fine hair or a shine serum for curly hair to tame those tresses and stop frizz.
With a 1 ½ inch curling iron, create loose ringlets. Do not curl the roots or the ends of your hair, just the middle of the strand. Curl in 1-inch sections alternating directions between curls. Do not clamp down on the ends. It is best to use a wand and simply wrap your hair around the wand and hold the ends in your fingertips.
Once curled and cooled down, add some dry shampoo or texturizing spray and spritz your hair avoiding the ends.
Shake out the curls, massage your roots and scrunch your curls so they look carefree and tousled.
Finally, apply a small amount of style cream to your palms and finger-comb your hair for the desired effect! Spray with an anti-humidity or medium hold finishing spray and you're good to go!
Day 2: Sexy 90's Swoop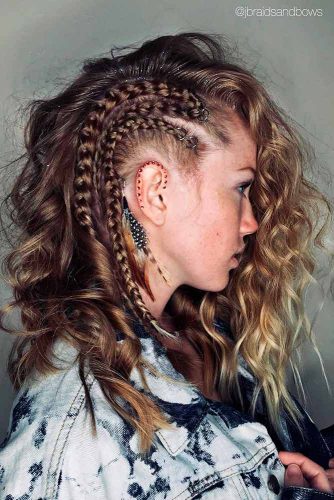 If you woke up on day 2 with frizzy hair, simply mist it with water and blow dry to smooth out.
Spray random sections of your hair with a dry texturizing spray to add fullness.
Make a deep side part.
On the parted side, braid a 2-inch section into a tight, small braid.
Tease the ends of the braid with a fine-tooth comb and secure with a hair tie.
Secure the braid in place with bobby pins making an "X" shape over the tip of the braid.
Day 3: Funky, Twisted Knots
Source: Riawnacapri via Instagram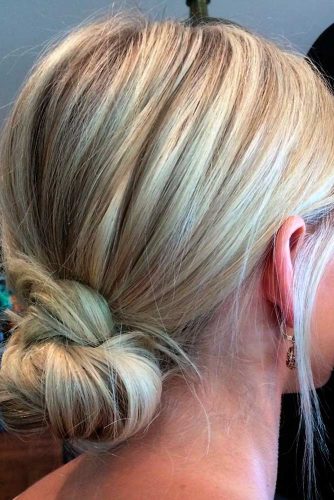 By day 3, your hair might feel a little dirty or greasy, but that's ok. Slightly dirty hair can easily be twisted into cute mini-buns that work great for either a work event or a weekend getaway.
Brush your hair with a nylon or boar brush to evenly distribute oils and any remaining hair products throughout your hair.
Use your fingers to remove any tangles.
Apply dry shampoo or dry texture spray to boost volume.
Divide your hair into 2 back and 2 front sections, they do not have to be perfect.
Starting in the back, twist the first section into s small bun, above the nape of the neck (about 1-2 inches). Add bobby pins needed to secure in place.
Make a 2nd mini-bun with the second section of hair right next to the first bun.
In the front, slightly twist one section backward till it is halfway between the first and second buns and set it in place with bobby pins as you go.
Twist your hair into a bun, pinning as you go.
Repeat this look on the other side.
Pull out short layers to form sexy tresses to frame your face.
Note, the bun does not have to look perfect, it's supposed to be a slightly playful, yet elegant look!
Have fun with this 3 Day Style Guide for long bob hairstyles. You can experiment and try your own variations! Go wild and rock those locks!
Wavy Lob Hairstyles for Your Inspiration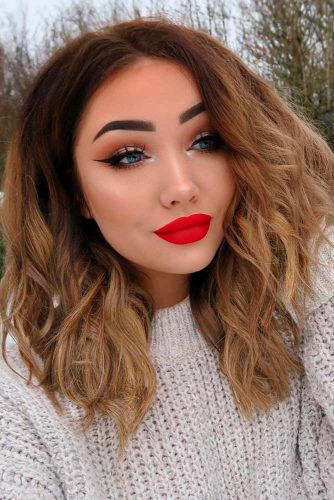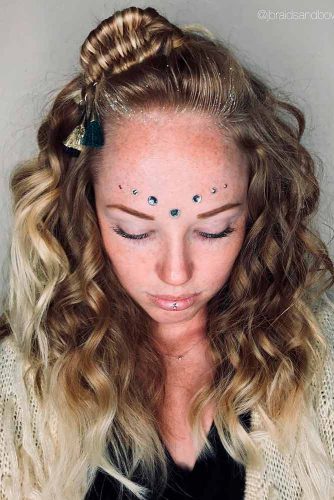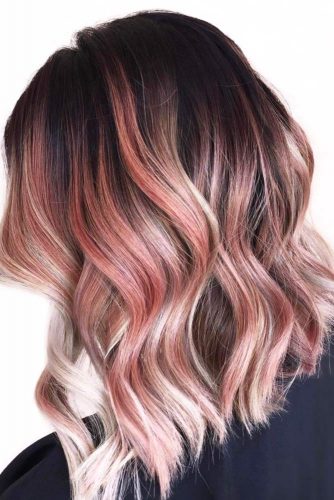 How to add some movement and body to your lob? Besides experimenting with the color, try to wave it.
Second Day Hair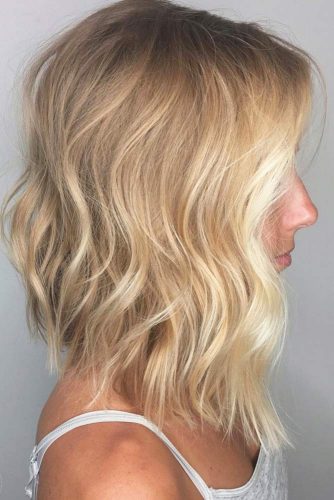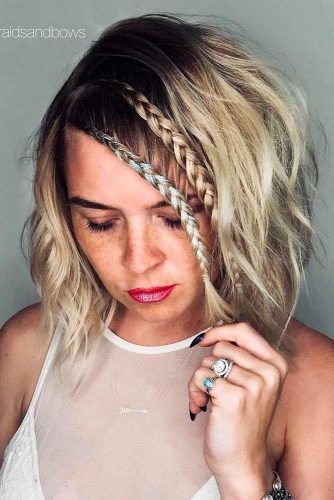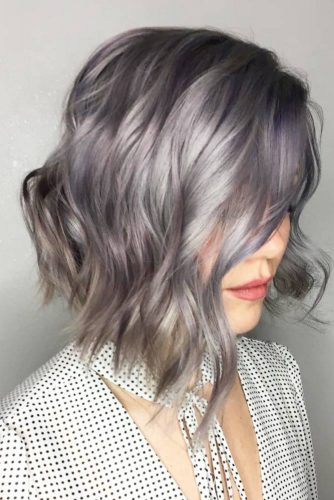 The slight messiness of these second day hair looks actually hides the fact that the hair was washed the day before. Looks likes it's done on purpose.
Straight Lob Hairstyles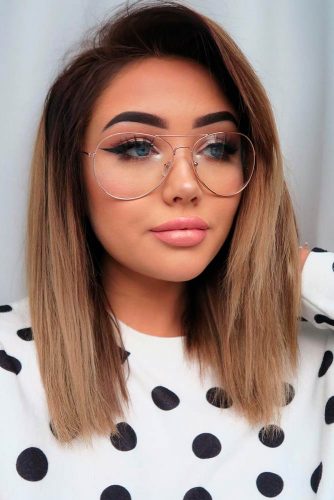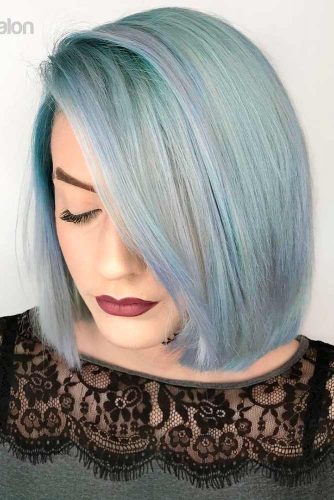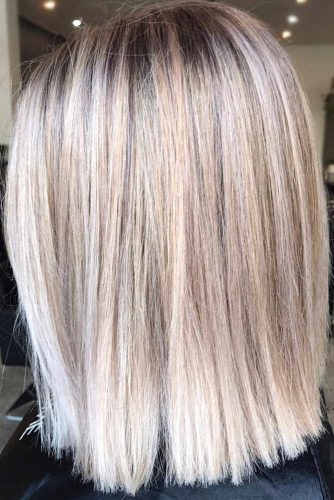 A straight and sleek lob hairstyle will complement an image of a busy woman with an extremely active lifestyle.
Braided Long Bob Hairstyles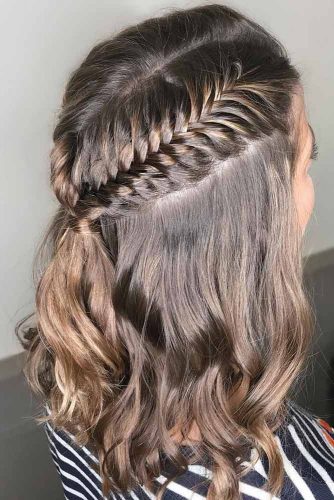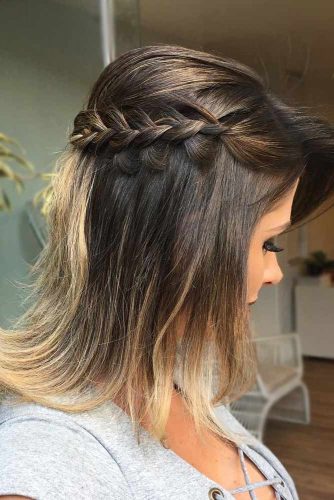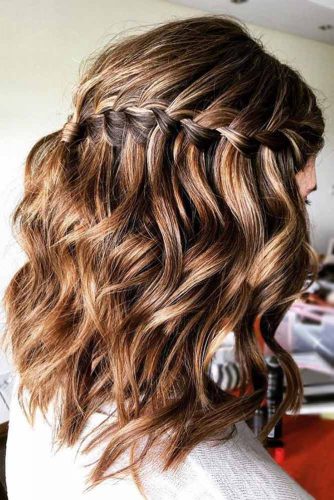 Also best on the second day hair, braids will be cute embellishments on your longer bob, giving your image a somewhat romantic flair.
Half Up Lob Hairstyles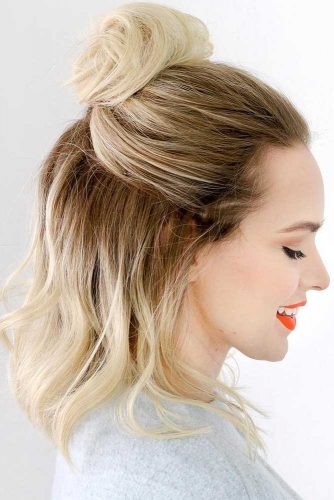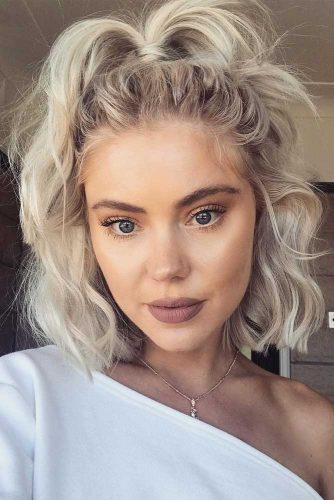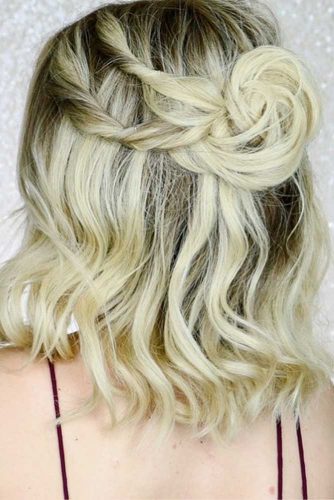 The length of a long bob allows for a big number of styling options, including a half-up do. Wave the loose hair a bit to give it a carefree vibe.