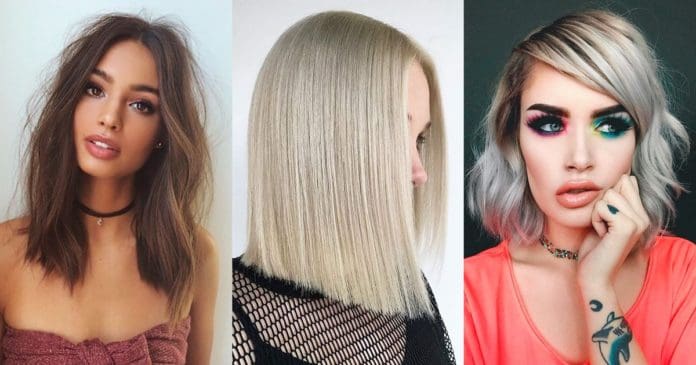 Styles for short hair require minimum effort to be done. If you are an owner of short hair, you won't resist trying these adorable hairstyles. Still, have long or medium hair? They will prompt you to chop it off. Do you want a sharp look or some playful texture? In our gallery, you will find just exactly what you are craving for. Browse our gallery for inspiration to style your own short hair perfectly.
Short Hairstyles with Special Volume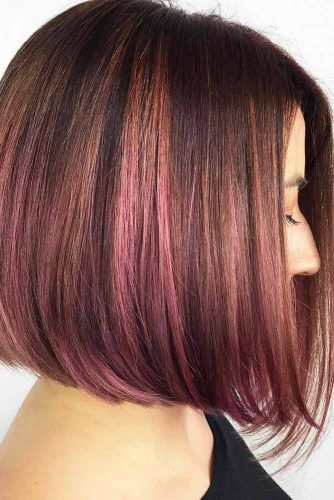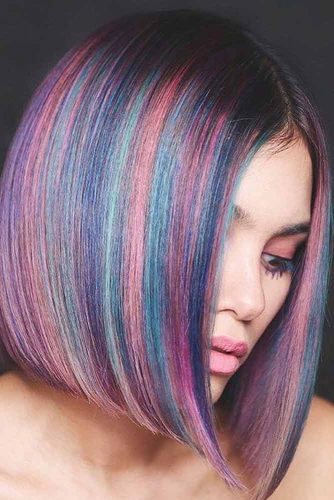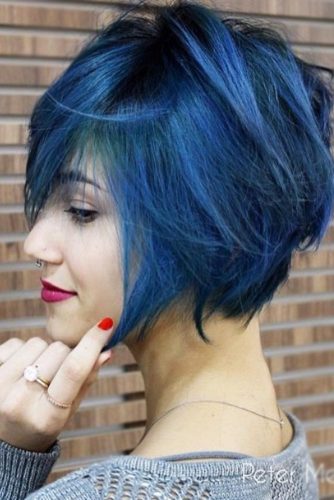 Short hair hairstyles brighten up your facial features. It is important not to tease or comb your hair so as to add volume. It looks matted and dated. Natural volume is far more beneficial for enhancing your facial features.
Layered Short Hair Styles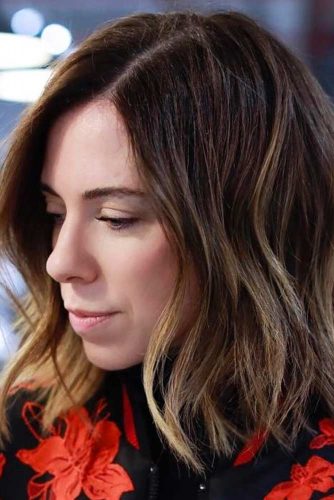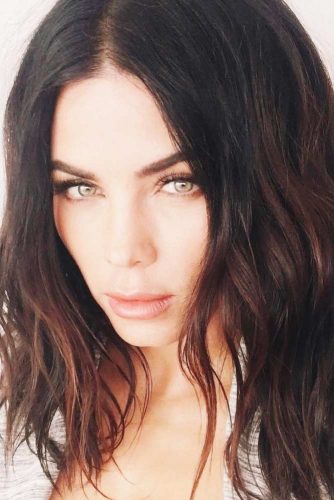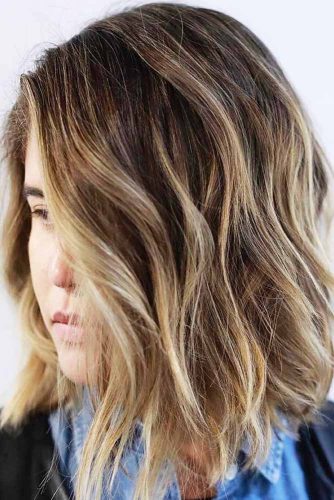 Short layered hairstyles are the easiest to style because they already have some volume. So, if your short cut looks flat and lifeless, ask your hairdresser for layers. You will be amazed how it changes the whole game.
Smooth Bob Hairstyles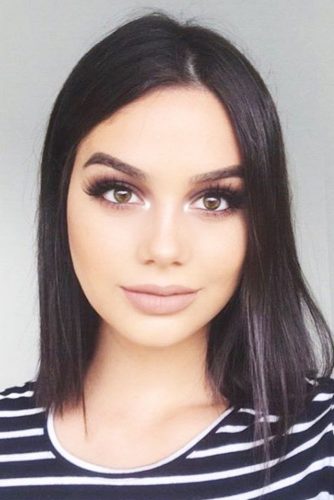 Smooth and sleek texture looks really cool in short hairstyles. In order to reach this effect, use a round or paddle brush while blow drying your hair. You will get a modern smooth finish and some volume at the roots.
Brigth Styles for Your Hair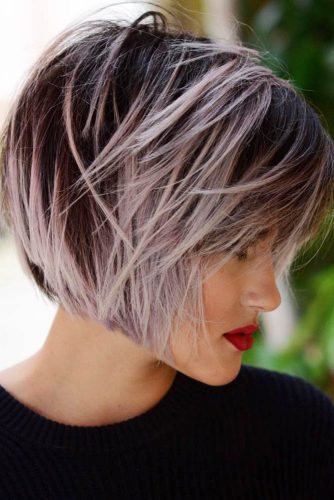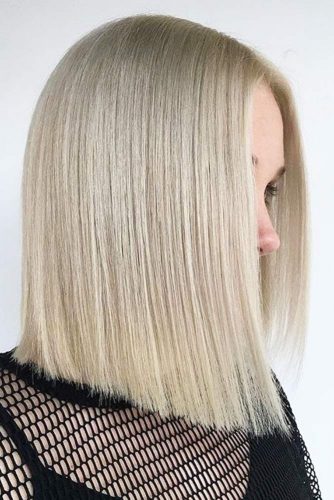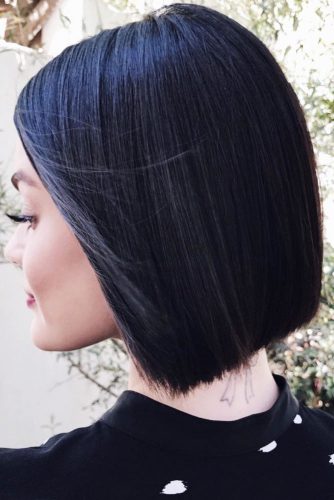 Another trick in creating short hair styles is adding some contrast. It is easy to do with angled edges and shattered layers. Moreover, it will keep your short hair modern. Use a flat iron for detailed and shiny strands.
Create These Perfect Layers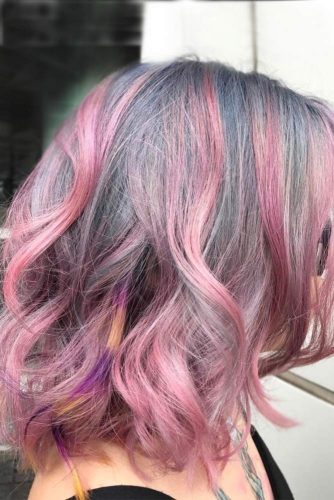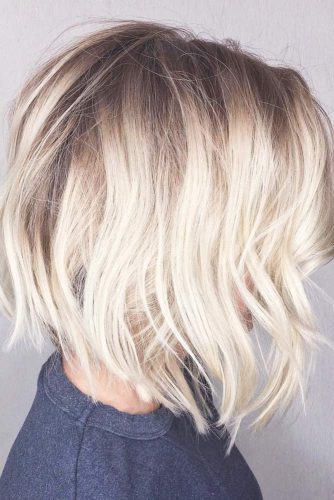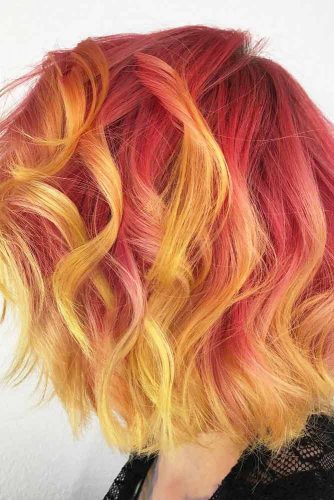 If you want to make your layers more defined and polished, use a hair lotion. Remember to put the product firstly on the fingers and then distribute it through your hair evenly. Arrange your hair strands with your fingers for a perfect 'do.
Long Bob Haircuts for a Stylish Look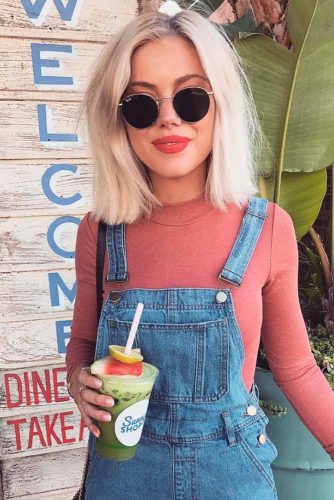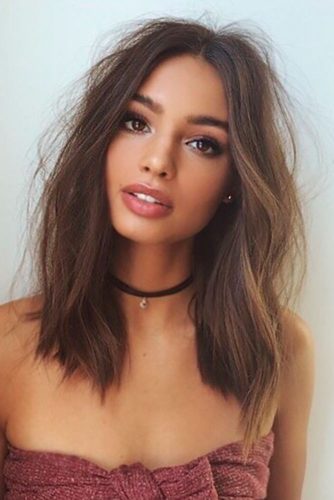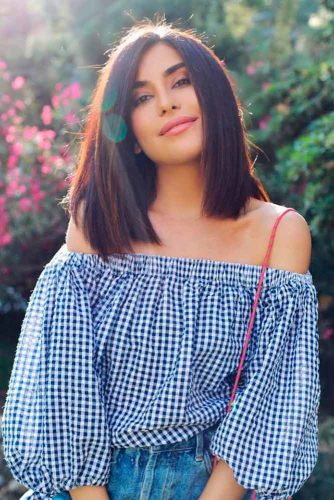 The long bob always looks playful and sexy. Trim your hair just below your shoulders, play with length and texture, and you will always be beautiful and charming!
Layered Short Hair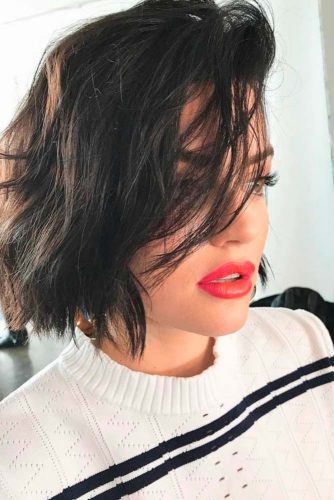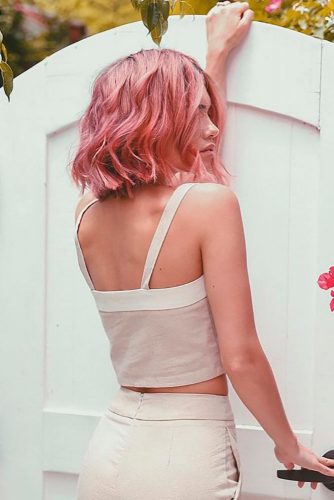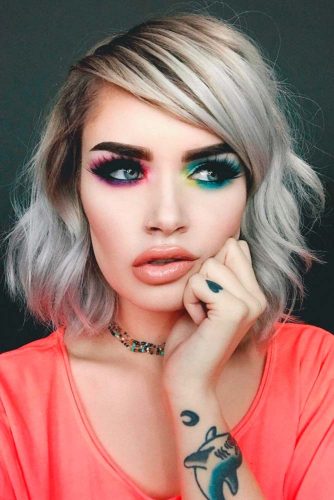 A layered haircut leaves room for a flight of imagination: you can twist the ends with a curling iron and add a slight carelessness or make the whole length smooth with ironing and look like a Hollywood star!