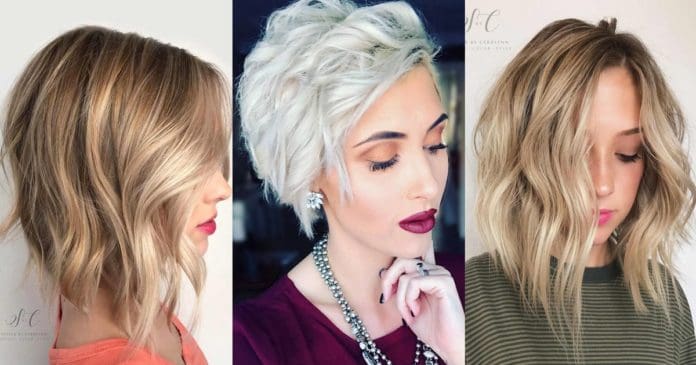 Wavy hairstyles are popular because of their ability to create a somewhat nonchalant, just-out-of-bed effect. And even though it might sound surprising, a woman can sport a wavy hairdo disregarding the length of her tresses. Yes, you read it right – even shorter tresses can be waved in order to create a sophisticated, red-carpet-ready hairstyle. And to prove our point, we have created this gallery, featuring pictures of wavy hairstyles for short, medium, and long tresses. Discover how to rock pretty waves here and now, and paparazzi will start haunting you. Let's go!
Whether you have wavy or curly hair, you will be able to find a wavy hairstyle that will suit you!
We have gathered pictures of short, long and medium length hairstyles with waves to help convince you that wavy locks are the way to go!
Pixie Wavy Hair Styles
Source: rayahope via Instagram, chloenbrown via Instagram, shorthair_love via Instagram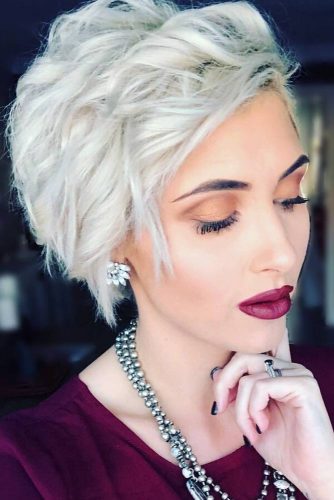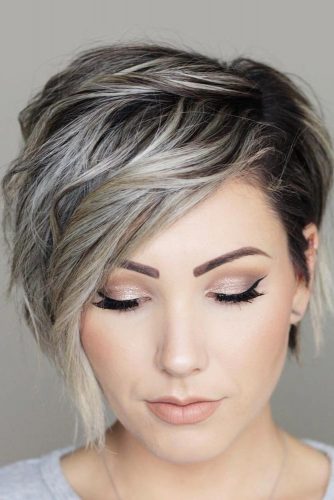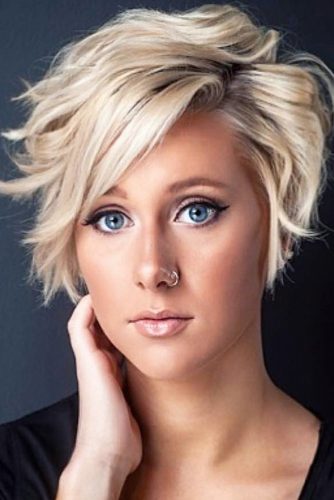 Pixie haircuts are a great way to style short wavy hair. The shorter style will remove some bulk from your wavy tresses. Plus pixies are super cute and sexy!
If you want to keep your wavy hair short, these stylish pixies are a good starting point. And they are super easy to style as well. You can opt long pixies with layers or pixie haircuts with bangs. As well, they are easy to style!
Not quite sure how to style wavy hair after the shower? With a pixie, it's so simple!
Apply a texturizing product to your damp hair.
Blow-dry with a diffuser on low setting and style as desired!
Wavy Bob Styles
Source: chloenbrown via Instagram, styled_by_carolynn via Instagram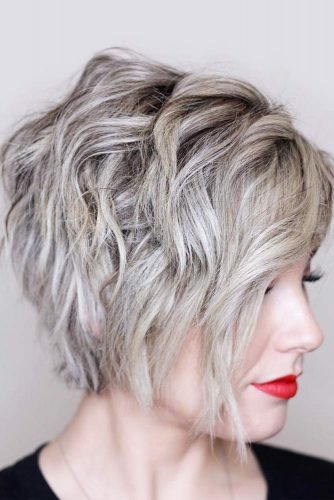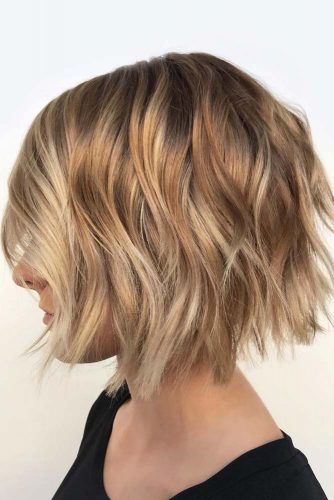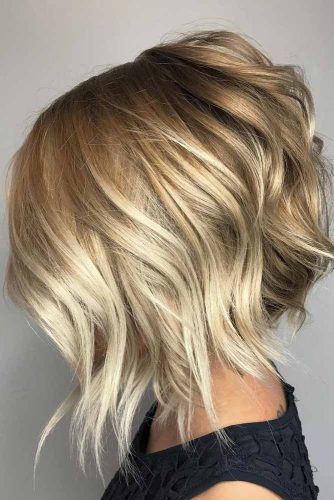 Do you have medium wavy hair and are looking for a new way to style your wavy locks? How about a bob haircut?
Bob hairstyles are very popular right now, and they are surprisingly versatile. You can opt for asymmetrical bob, a graduated bob or A Line bob or lob (a long bob haircut). And bob cuts are easy to style as well! Check out these sassy wavy hairstyles for medium length hair.
To style your wavy bob:
Apply one of your favorite wavy hair styling products while your hair is wet.
Blow-dry with a diffuser or let air dry.
Tousle your wavy tresses and go!
Short To Medium Wavy Bob
Source: chrisjones_hair via Instagram, mashytaters via Instagram, natancorreia via Instagram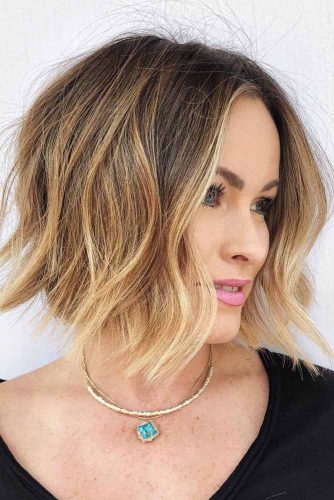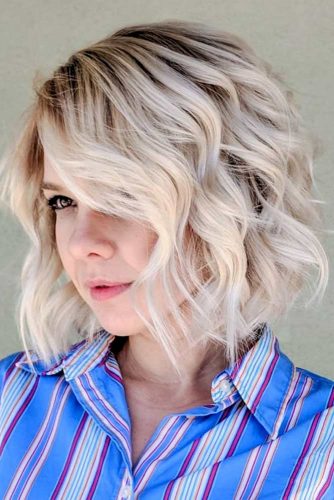 No words in the world can fully describe the beauty and practicality of waves. There's no need to say how easy they are to get and to style: every lady knows that some whirls of a curling iron are enough for a textured hairstyle. And if you flaunt with a short-to-medium bob haircut, congratulations! Once you wave your hair, you will not only emphasize the beauty of your locks but also enhance the charm of fantastic waves, as they look far lovelier on shorter lengths. Also, accentuating highlights will perfectly complement your wavy style: they will make your waves richer and more profound.
Wavy Long Bob Hairstyle
Source: kellyfarias2 via Instagram, meghanfelicionehair via Instagram , hairby_gabbs via Instagram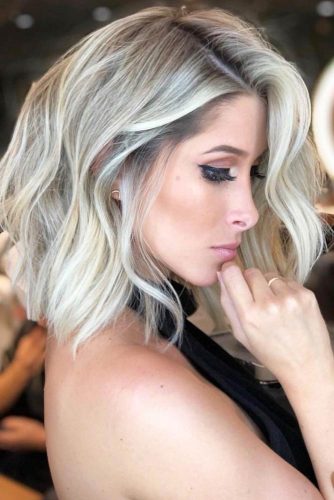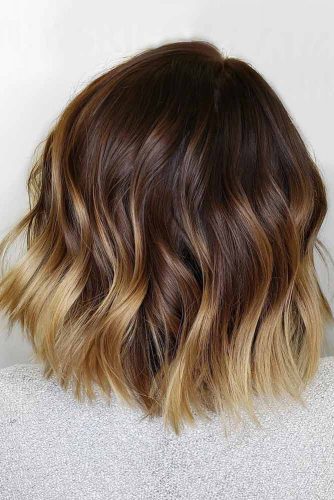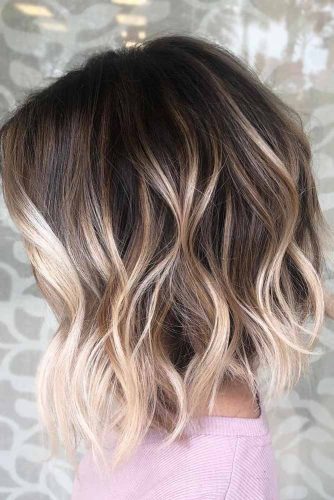 Long bobs are charming too! They have loads of styling options, and wavy hairstyles are obviously not an exception. But this time, they're less textured and highlighted; on these long wavy bobs, waves volume up the silhouette with their slight and almost weightless thickness. Yes, these cuties can be different, and if they're not too visible and bold, it doesn't mean they can't beautify your look. The texture of little waves on long bob cut is so lovely and feminine that you won't ever want to style your hair in another way: these pics are the proofs.
Shoulder Length Wavy Hairstyles
Source: id_studio_ via Instagram, styled_by_carolynn via Instagram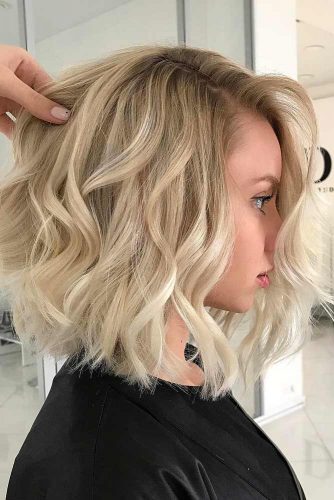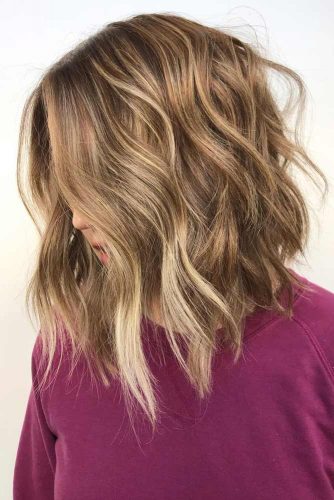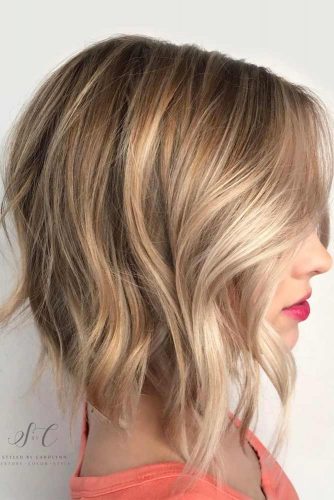 If you don't like bob hairstyles, you can opt for other looks for wavy hairstyles like the ones pictured here.
For those who don't have naturally wavy locks, there many simple ways to achieve gorgeous waves for shoulder-length hairstyles. You can use a medium or large barrelled curling wand, hot or soft rollers, a deep waver or make soft waves using a flat iron.
Not sure how to style naturally wavy hair without heat?
Make pin or finger curls.
Pull your hair back in a braid or twisty bun and then let it loose to fall into soft wavy tresses.
Shoulder length wavy hair is fun and flirty and so easy to manage!