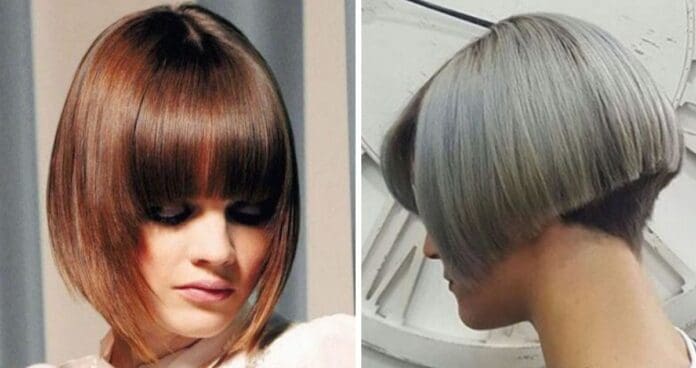 Short hair, doesn't matter! Well, you might be worried if you're tired of your old business and want something different. Whether you're new to the world of short haircuts and taking a bold step towards scissors, or you've been a fan of short haircuts for years, we've come up with 10 incredibly cute and trendy hairstyles for every taste. You will love these hairstyle ideas for short hair!
Piecey Highlighted Pixie: Balayage, Shaved Short Hairstyle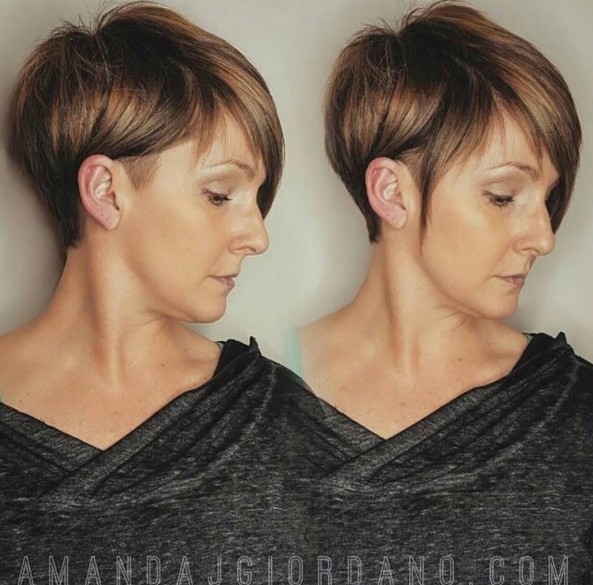 Via
Pixie haircuts make life easier; and when you add multiple layers of varying lengths, you add a whimsical and youthful volume that flows and bounces with every step. With a few golden brown pieces sifted all over her warm brown shade, she creates a silky finish that glistens in the morning sun.
Black and White Messy Edgy Pixie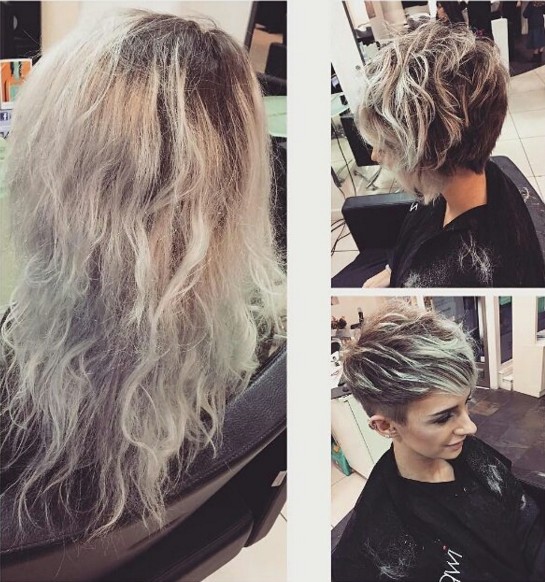 Via
Going from long hair to a pixie cut is a bold move, but oh my god, it looks amazing! For brave girls, shaving the sides is the only way out. Leave some extra volume at the crown and tousle it, pulling most of the hair to one side for a truly mysterious and avant-garde look. I love the black and white mix, it adds contrast to my look.
Dark Red Fade: Asymmetrical, Layered Short Haircut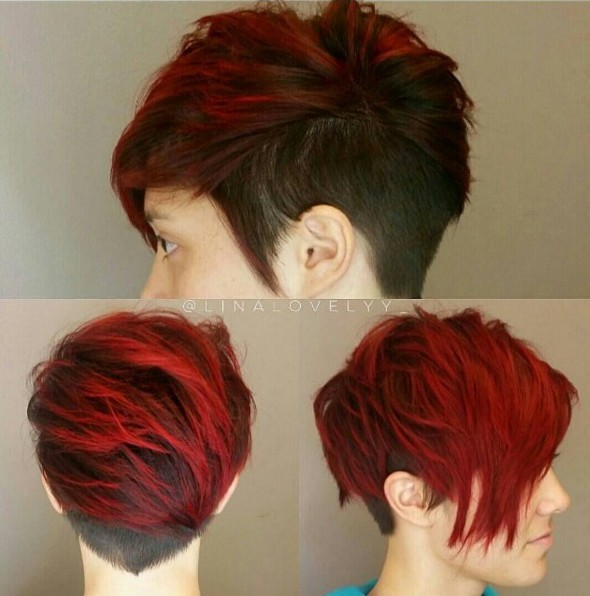 Via
Start your engines because THIS show is FIRE! This bold, deep red shade is sophisticated and fierce, dangling down one side for an extra touch of sex appeal. Leaving most of her mane long and layered is very bold, and the side-to-side transition turns this fiery hairstyle into a stunning masterpiece for the wild child.
Subtle Asymmetrical Fade: Chic Short Haircut for Women and Girls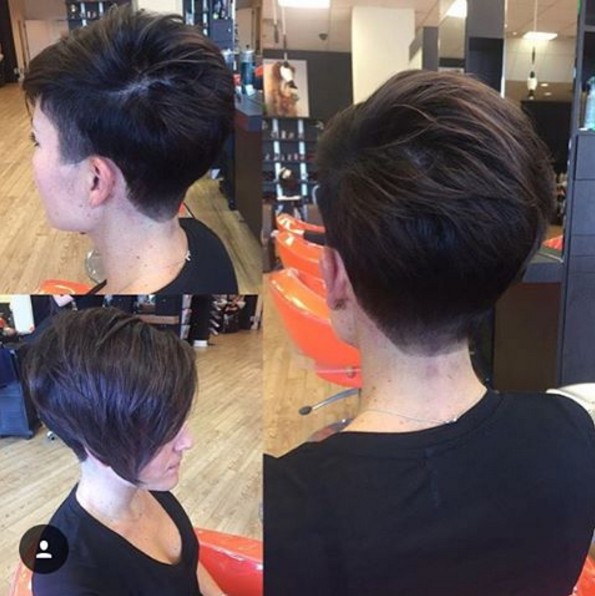 Via
If you ask your stylist for a skinny, smooth transition, it's easy to add a little more masculinity to your pixie. The asymmetry gives this pixie a little more confidence, but it remains soft enough for work or school. There's no need for fancy colors here – the dark solid color looks sleek and professional.
Wavy Long Pixie Haircut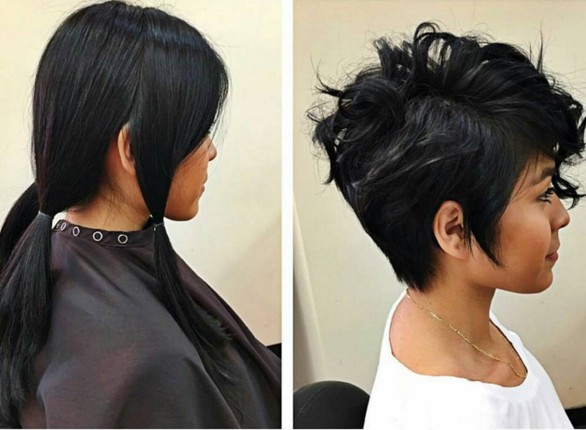 Via
Pixie doesn't necessarily mean a razor cut with no styling options; Leave some extra length at the top like this lovely woman so you can turn those curls into charming, flirty tight waves.
Platinum Braided Bangs: Cute Short Hairstyle Ideas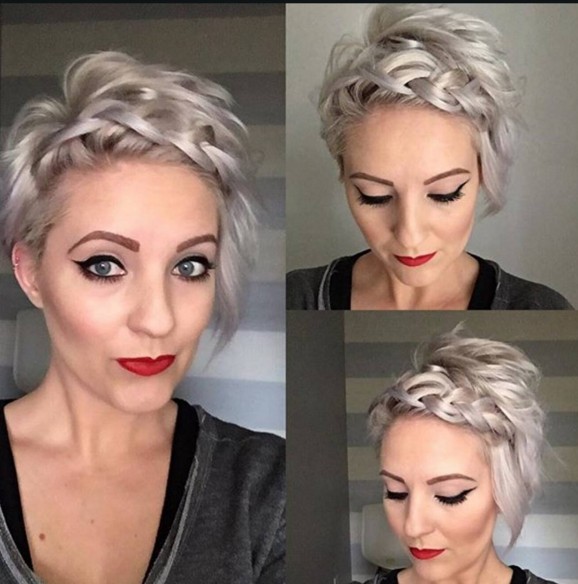 Via
Bangs are very cute and stylish, but there are days when you just don't want to deal with them. These days, braid your bangs into a trendy braid that goes across the top of your forehead and pins up behind your ear. So cute, so fashionable, and she got rid of those annoying strands – the perfect combination!
Tinted Blue Trendy Undercut: Pastel Straight Short Bob Hairstyle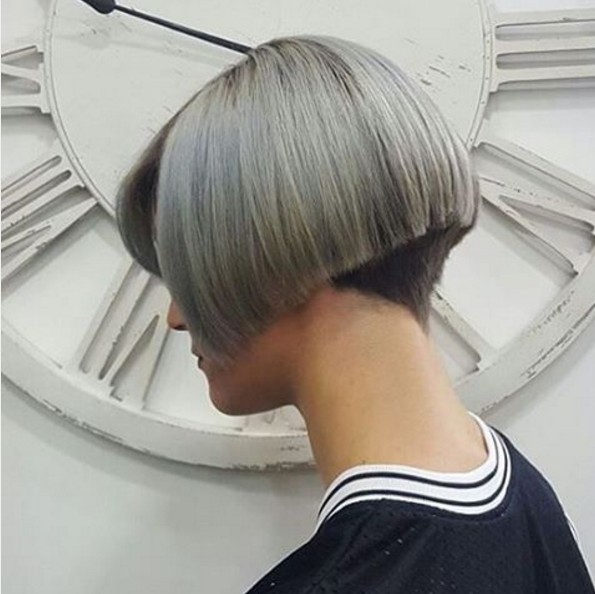 Via
Extreme, precise cupped edges give the traditional cup cut a whole new meaning. Her tight, edgy hairstyle is the image of a girl who wants perfection in her life and won't settle for less when it comes to her hair. A bit edgy, very unique and incredibly trendy thanks to the blue tint on the warm gray strands.
Thick Razored with Fade: Pretty Short Haircuts for African American Women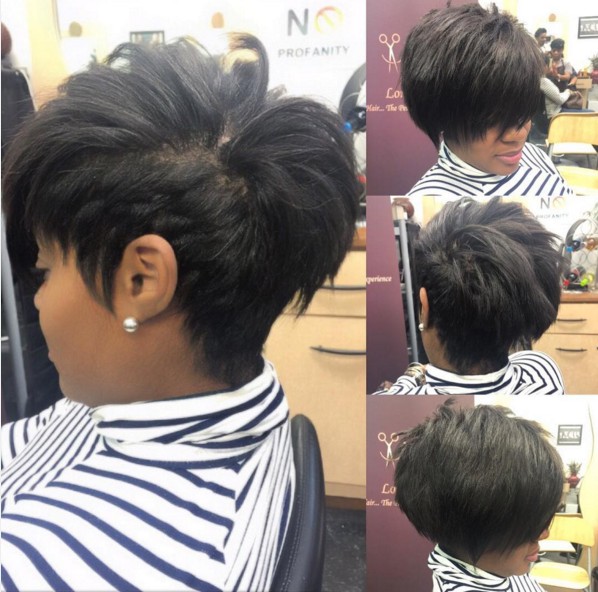 Via
Girls with thick hair should not stay away from pixies. This gorgeous girl with thick hair wears a long pixie cut with spiky ends to give her extra bounce, while the fading on the side makes the look stylish and trendy.
Tousles Asymmetry: Messy Short Haircut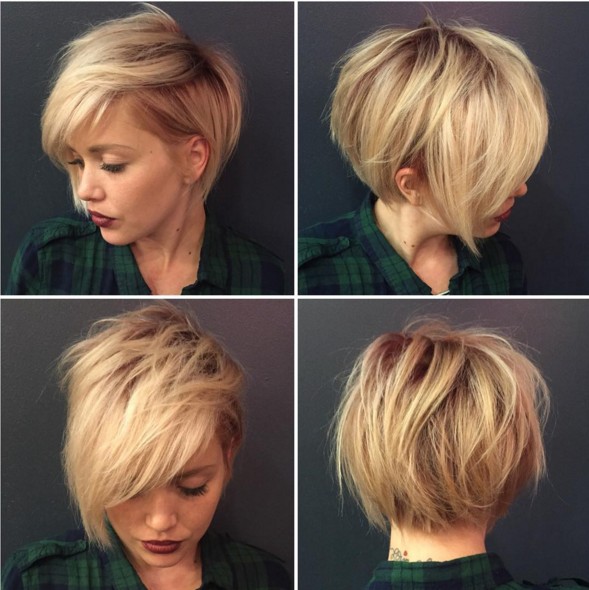 Via
There's nothing sexier than a headboard, right? Get this asymmetrical long pixie cut at the head of your head and you'll be an eye-catcher wherever you go. Tousled to perfection, this style is great for passionate raspberry lips.
Bright Rainbow Pixie: Pastel Hairstyles for Short Hair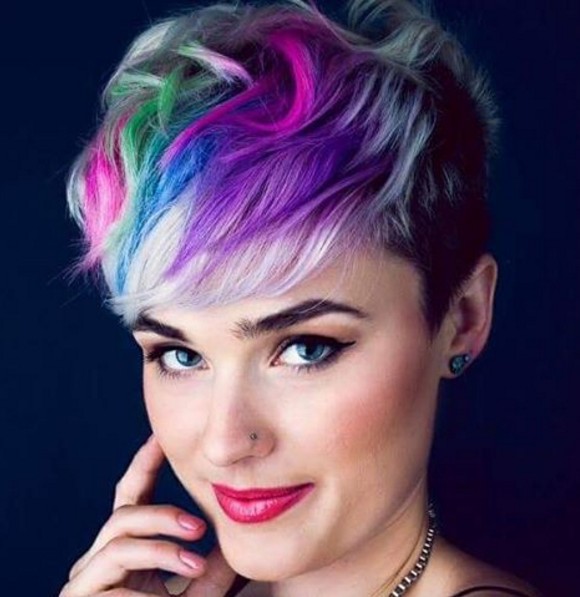 Via
Show off your style and express your personality with a vibrant rainbow pixie. It's bright, fun and sure to take over the room you walk into.