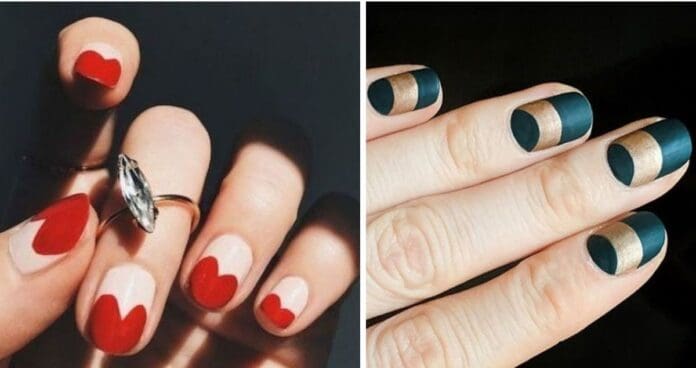 So you're about to get a manicure but don't know what you want? Depending on the season, the occasion, and your style, there are many nail designs to choose from. If you are looking for delicate, timeless, and stunning nail ideas, take a look at these elegant nail designs for all occasions.
1. Alice + Olivia Nails
For fans of minimalist nail art, this slim and stylish design makes a great addition to any hand. The stylish combination of dusty pink and white wraps the fingers and makes any outfit elegant and sophisticated. Various shades make the nail bed elongated and graceful. This is perfect for an evening or spring.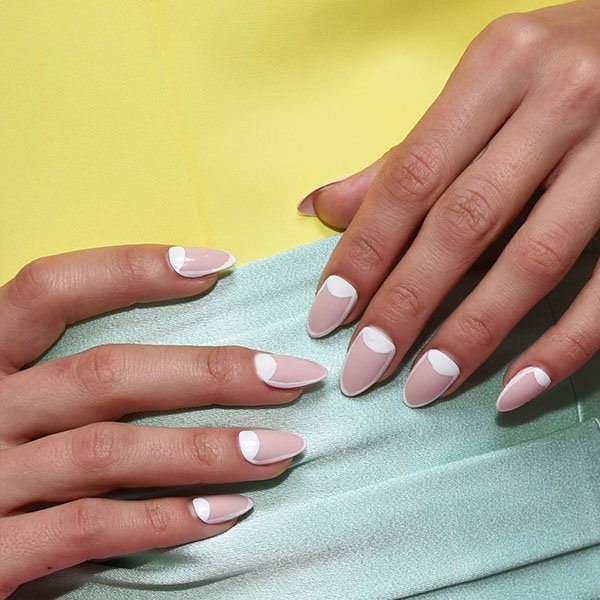 2. Almond Nails
The almond shape is a great choice if you want to give the illusion of longer fingers. For those who prefer a natural style, you can not go past the nude color. Add a sharp white tip for a sophisticated and modern update to a French manicure. They are suitable for a variety of occasions, from the office to a fancy night out with friends. Swap shades at the tips of your nails for a fresh look – try red, soft pink, or even something glittery!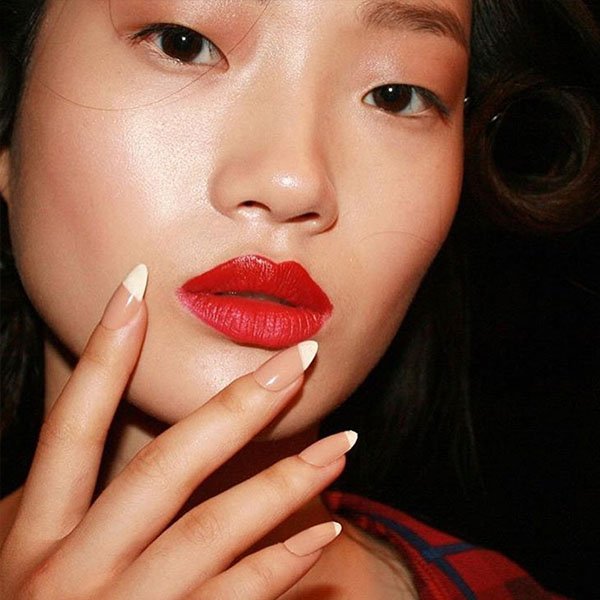 3. Aqua Nails
For those who love subtle colors, this aqua manicure is a stylish option for all occasions. With some retro vibe and a modern twist, you can add a series of diamonds to the center of the nail. To make the glitter more visible, choose shades such as yellow, gold, or orange. This is a great choice if you love minimalism with a feminine touch.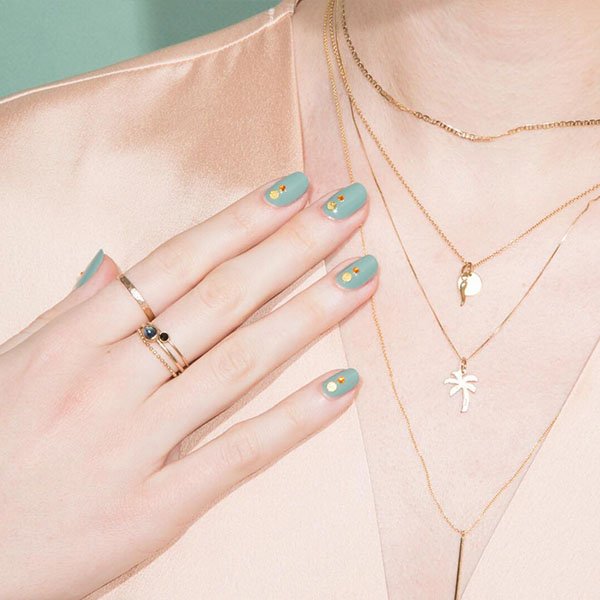 4. Astrology Nails
Are you proud Libra or Leo? Show off your sign and spark amazing conversations with these astrology nails. The elegant design looks fun from afar and the details are elegant – the sky patterns are simple enough to wear to any event. Choose from shades like pink, nude, or gray that looks great on any skin tone and are perfect for a variety of occasions. No matter what your zodiac sign is, this beautiful manicure will perfectly highlight your personality!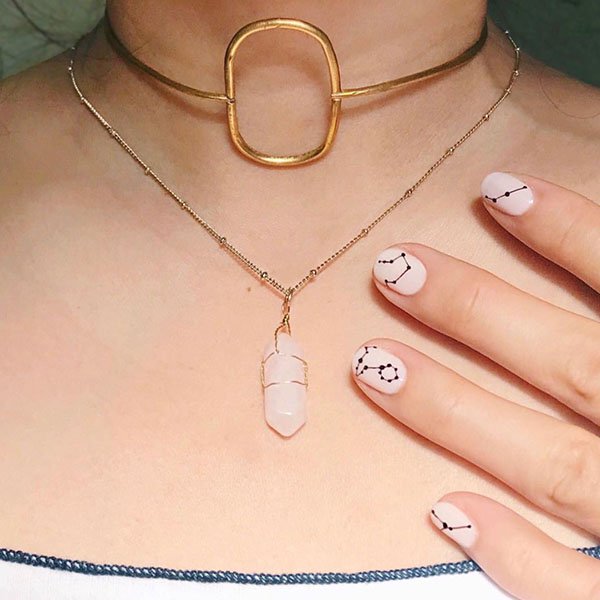 5. Floral Nail Design
Take your garden with you wherever you go with this delicate floral design. Small and delicate flowers along the edge of the manicure are a great option for a day in the park, a picnic, or a spring date. Paint the background of your nails with a soft pink shade, or even light blue or gold – let the flora stand out from the rest of the space on your manicure.
6. Geometric Nails
Who said simple nails have to be boring? These geometric patterns are an elegant alternative to solid colors and a modern update for those who love nail art. In this season's color trend – pink and red – add one square at the top of the nail and leave the rest of the space blank. It is a timeless choice for those who prefer a simple and sophisticated style.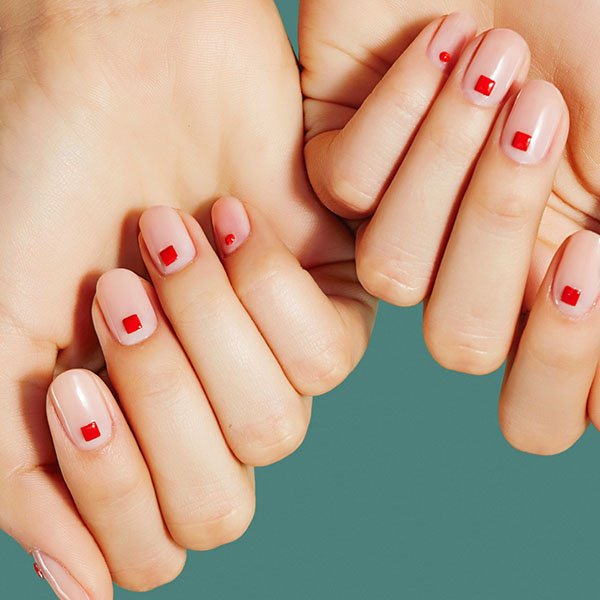 7. Glitter Nails
Get ready to party with these polished shimmery nails. Sparkling in the light, this classic manicure looks traditional with a touch of zest. Just like in the French style, paint the tip of the nail with an alternative shade, in this case with glitter. Choose from gold, silver or even white – show off your true radiance with this gorgeous design!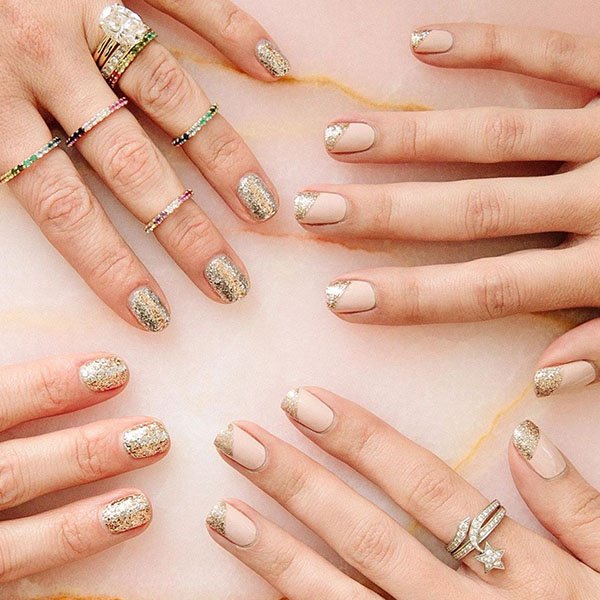 8. Gold Nails
Feel elegant and sophisticated in every outfit with this golden manicure. Create a modern pattern with tiny golden dots. Choose a pattern that covers the entire finger, or keep it simple by sprinkling cuticles from time to time. For those who love designer labels, why not create a series of smudges on the Chanel logo? There are so many options to choose from that you can mix and match to find the perfect fit.