Dress, venue, guest list, flowers, shoes, suits, bridesmaids, and groom; there are an infinite number of things to check off your to-do list before you say, "I do." So it's understandable that your nails may not be the first thing you think about. But trust us when we say your hands will get a lot of attention on this special day. You certainly don't want to be caught off guard by those close-ups of a bunch of unpolished and unkempt claws. As a bride-to-be, we understand how busy you are and that you don't have time to scroll through Pinterest and follow manicure trends. So we've done the work for you and put together this list of beautiful bridal nails for your special day.
1. French Wedding Nails
Give classic jackets a modern twist by swapping out the standard white top for a stylish silver one. The pink undercoat and sparkling tip will complement your white gold ring and look beautiful in photographs.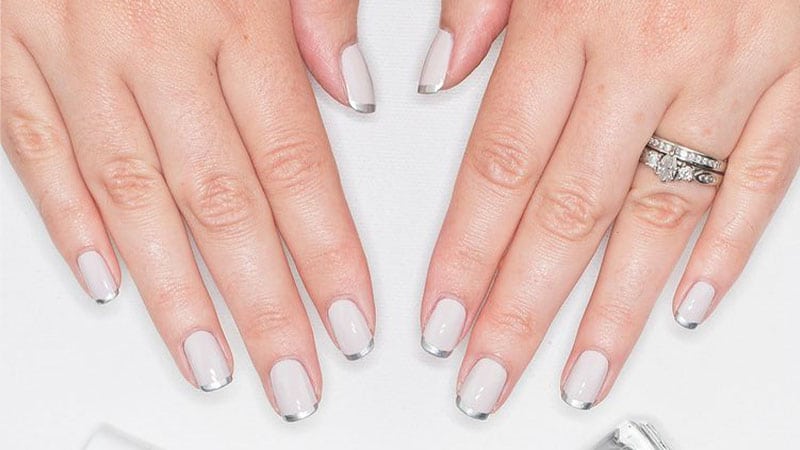 2. Classic Wedding Nails
The classic French manicure is timeless and elegant. If your nails are healthy enough, you can do without the base color altogether. But, if you want a little more impact, a soft pink, flesh or peach undercoat with or without decorative details will work great with an all-white tip.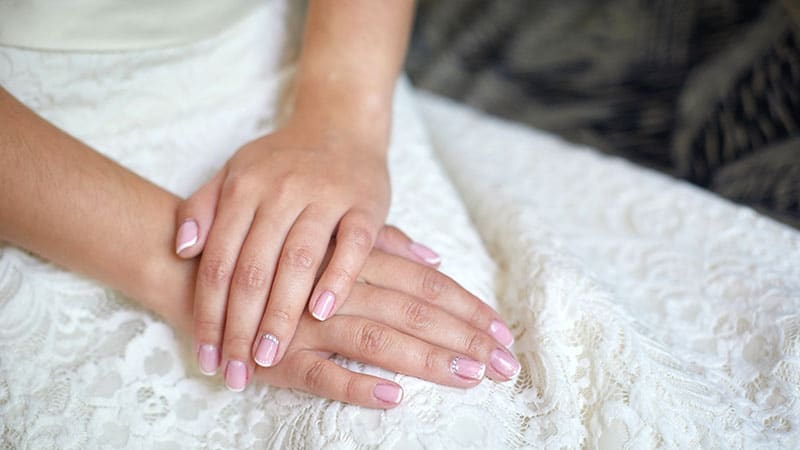 3. Gorgeous Wedding Nail Art
If you're thinking about trying a manicure, we recommend keeping it minimal and not too over the top. You want your photos to be timeless, but a few strategically placed diamonds, flowers, or swirls can look really great.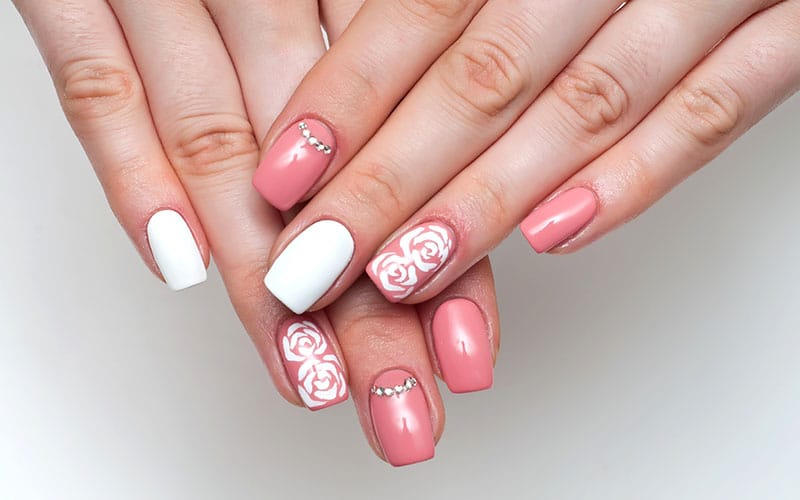 4. Ivory Wedding Nails
If you still want to be traditional but want something more modern than natural or French lacquer, ivory is a classic white alternative. Try this sophisticated ivory base coat with a hint of gold glitter.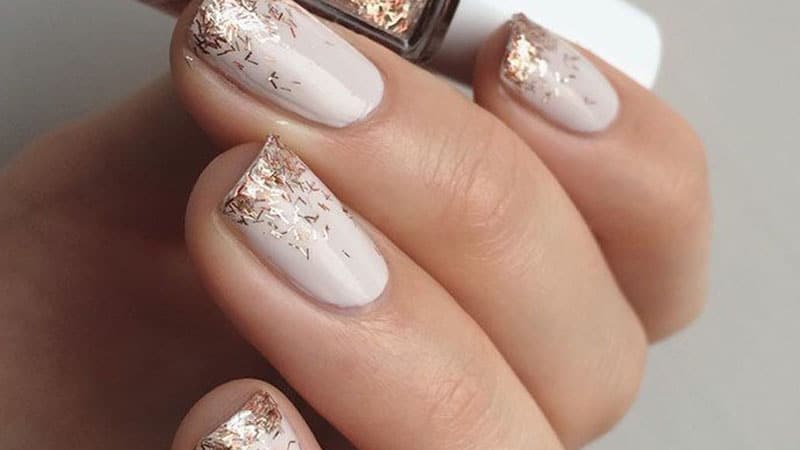 5. Red Wedding Nails
Red nail polish has always been a favorite among daring beauties, so why not try it as a fashion bride? This cheeky red heart design looks really cute in photos and is also a fun way to personalize your manicure.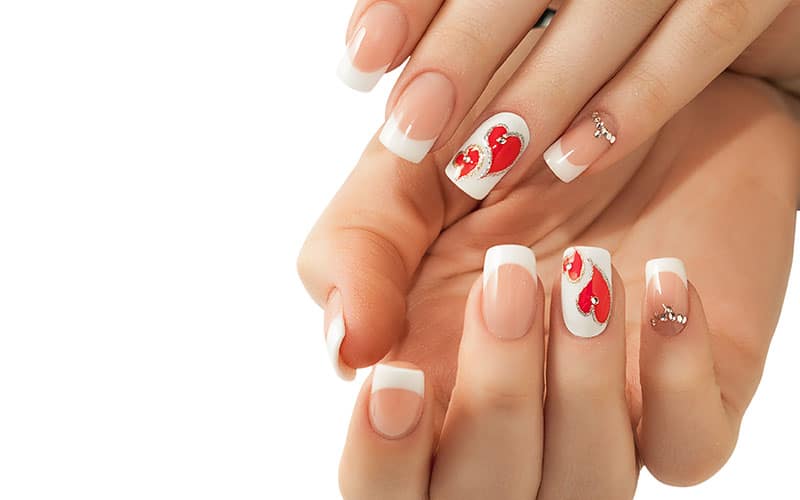 6. Wedding Acrylic Nails
If you want to give your nails strength and length on your special day, choose acrylic nails. This will give you the opportunity to experiment with the shape. You can try square, coffin, almond, oval, or rounded nails.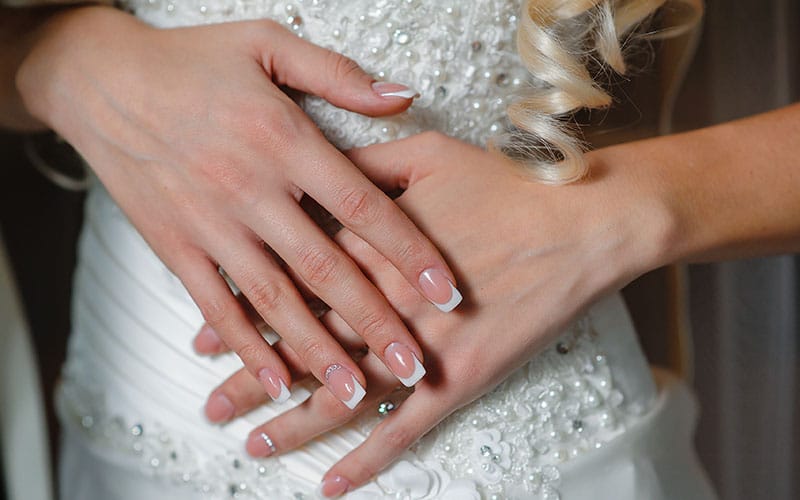 7. Blue Wedding Nails
Your chic manicure can become your "something blue". Just decide if you want something bold like navy or softer like this Tiffany design.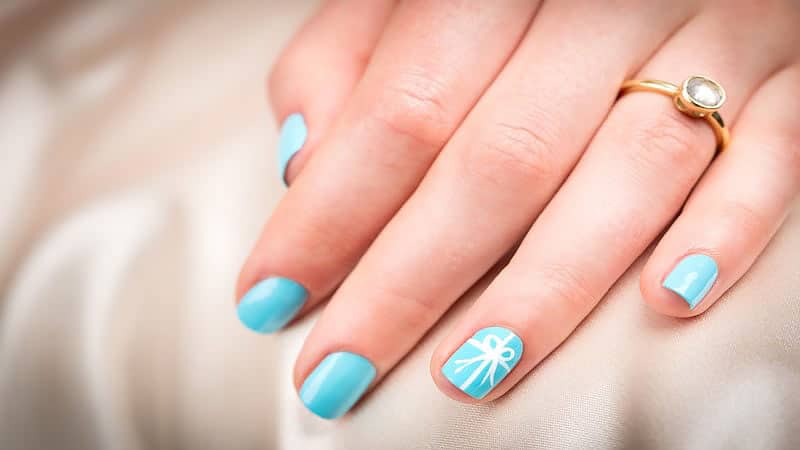 8. 3D Wedding Nails
Why does your ring finger have to be the only one with glitter? Decorate your nails with stunning 3D designs for your special day.